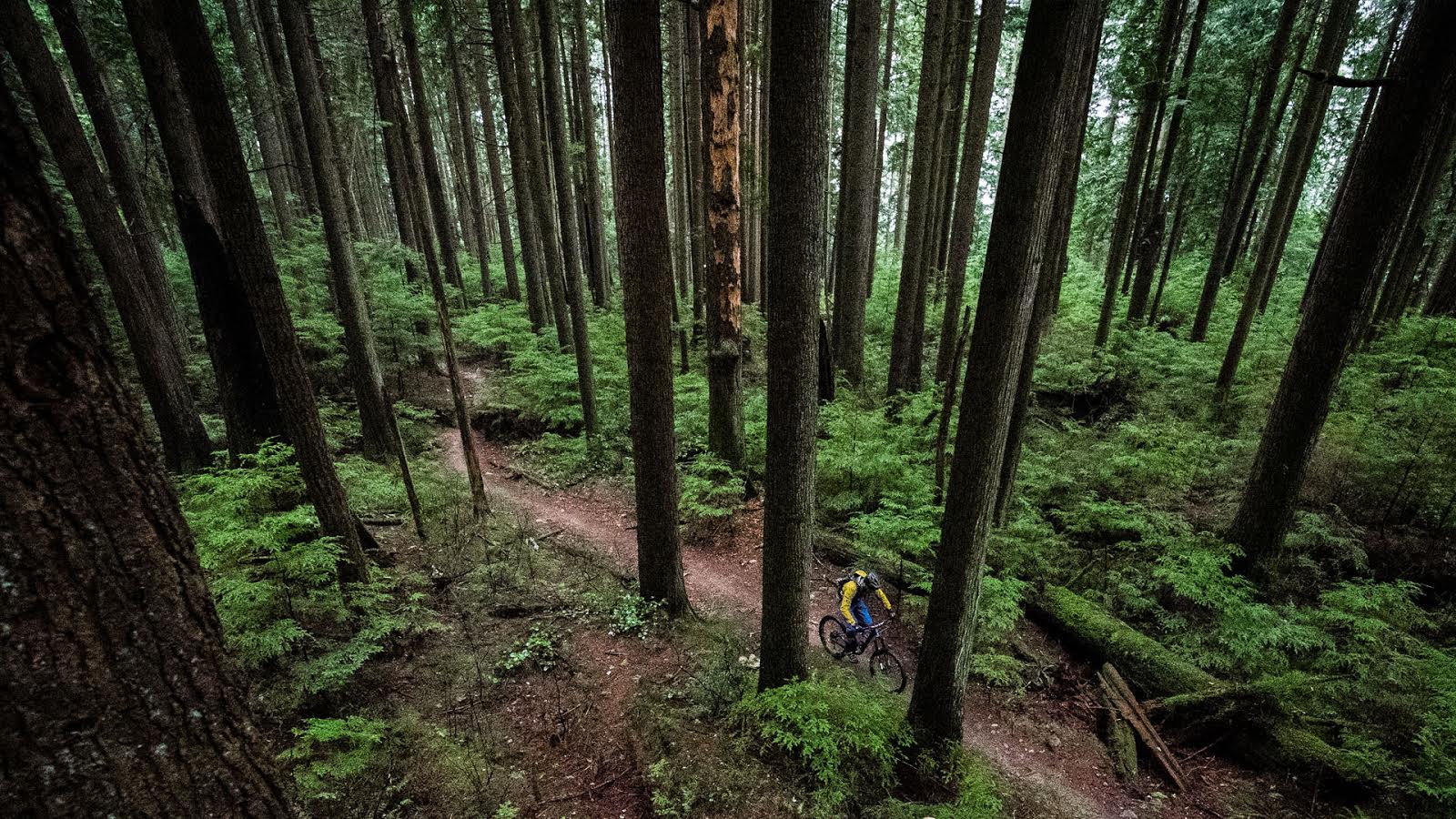 Sterling Lorence and 2010
The 2010 Winter Olympics are upon us.  I watched the torch relay here in North Van yesterday and I have to say that the buzz is getting impressive.  It would be easy to get cynical but the games are here now and I'm keen to suck the marrow out of the experience. 
One individual from our midst will be seeing more of the games than most – maybe more than anyone.  Sterling Lorence has been hired to point his lens at the games from start to finish.  Unlike most photographers, he's going to be able to document the experience without having a narrow  mandate. His images will be a Sterl's eye view on the games. I had a chance to talk to Sterling about how it came to be and how it's going to go down starting Friday February 12th, 2010.
---
nsmb – How did you land your assignment with the 2010 Winter Olympics Sterl?   
Sterling Lorence
– About a year ago, the creative services team at the Vancouver Olympics Committee (VANOC) set out to find a couple of photographers to help supplement certain looks that they want for the 2010 Commemorative Book. They were looking for some home grown talents that would help bring them a "National Geographic meets Burton catalogue" feel to the book.  With a bunch of good luck, I was chosen to shoot here in Vancouver and Blake Jorgenson was selected to do similar work in Whistler.  Both of us feel super stoked to be involved in the games as photographers.      
nsmb – And what is your gig exactly?    
My job is to roam all the events and document Olympic experience with a 'Sterl' perspective. Shoot not the obvious.  Shoot the experience. Shoot a story in one photo.  Shoot what the people of Vancouver, BC, Canada, the world want to see and remember.

  Sterl in full Olympic regalia.  His games experience will be truly epic.
nsmb – Do you have directives about where to be and when?   
Travel is difficult, and security is high, so moving around quickly is not going to be easy. We have set a schedule that attempts to hit all venues, and also key experiences that will be had during the games. I am very stoked that a good portion of the schedule is based up on Cypress, it truly amazes me how they have transformed quiet Cypress Bowl into a stadium like concert hall where super star athletes are about to throw down.
nsmb – Where will you be for most of the games?  
Roaming  the venues looking for nugs of the crowd, the architecture, light, pure action, the drama of the win or the loss, behind the scenes… to the curling rink where there must be a few nugs to be had!
nsmb – When can we see your images from the games?
 The 2010 Vancouver Olympic Games Commemorative Book will be published shortly after the games end. It will have my work in it, Blake's work from whistler and a bunch of press based imagery from Getty Images.
nsmb – You must have some great access.  Do you have a pass with the infinity symbol on it?  
Yes, green light to all venues…
nsmb – Have you shot anything this big before? 
I've never done Olympics before, so this would be a new peak for me.  Some of my corporate gigs that are "all or nothing in one day" feel more stressful and "big" but nothing corporate can match the sporting intensity that will be thick in the air for these top athletes. Many dreams for many athletes are on the line here in the next month. That is "big", and I respect that very much.  
nsmb – This is obviously a very different gig than shooting dudes on bikes.  What sort of things do you have to worry about?  
The goal with the Commemorative Book is to bring many different views into the Olympic Games experience. I will be providing one of those views amongst other story lines and photos. For this reason, the VANOC crew want me to do exactly what I would do if I was on an editorial shoot in Iceland, at the Rampage in Utah, at Crankworx in Whistler, or shooting for a day on the North Shore.  Find the unique perspectives and document.  My main concern is how challenging it will be to try and move quickly around venues to get to "the spot".
nsmb – Since this particular show is a departure for you, what do you expect to learn from the experience? 
The ability to capture the entire games experience without being drawn into what might appear as the obvious action.
nsmb – What's been weird so far?  Any bizarre security moments yet?  
Some of the vantages that I want to shoot at some of the outdoor venues require military escort….so it will be quite cool being in location as a "sniper" beside a real sniper.
nsmb – What has been the coolest thing so far?  
Being commissioned to print two eleven feet high North Shore mountain bike shots for display in the Athletes Village. These images are featured in the main social gathering place for all athletes within the village, which is the newly restored Salt Building.  The building has views out the north side across false creek and looks right at the North Shore mountains. The Building Manager, Jordan Kallman, wanted to take that view a step further and show right into those forests where our sport has flourished in this spectacular setting.  I think it's very cool for our local mountain bike community that our sport is being featured to all winter athletes.
nsmb – Overall how has it been working with Vanoc?  
VANOC is a team of citizens of Vancouver that want nothing more than to deliver an epic Olympic Games experience for Vancouver through to the world. I truly believe that their tireless devotion to a successful games is going to come true. I feel privileged to have the opportunity to work amongst them.
nsmb – Are there events that have your anticipation ramped more than others – or one in particular?
The obvious answer would be to say the men's gold medal hockey game……but having grown up snowboarding on the Cypress since the days when they didn't even allow us, I feel most excited to be able to watch the snowboard action up on cypress.  First off, does everyone out there realize that, Maelle Ricker, one of our gold medal hopefulls, is the sister to Jørli Ricker (ride to the hills) ?  those two grew up snowboarding on cypress and it is a homecoming for Maelle (good luck in the snowboard cross!).  Also, the halfpipe action, with the legendary Shaun White is going to be something special to witness on Cypress.
nsmb – How is your stoke level?    
Since the day that VANOC called and said "we like your eye and want you to work with us"  I have been so stoked and counting down the days. It truly will be the experience of a lifetime.  I feel so lucky to have grown up here on the North Shore, spent countless days here in the woods of Cypress and on the slopes and now to see the Olympic Games arrive is quite surreal. Hats off to the creative crew at VANOC for wanting to support local artists and giving us the opportunity to contribute to the Games here in Vancouver.
Thanks Sterl!
---
It's fantastic to see Sterling recognized by the larger community for his amazing work behind the camera.  Any words of encouragement or wisdom for him?  Looking forward to this if you are a local – or even if you aren't?  Enter our venue here…