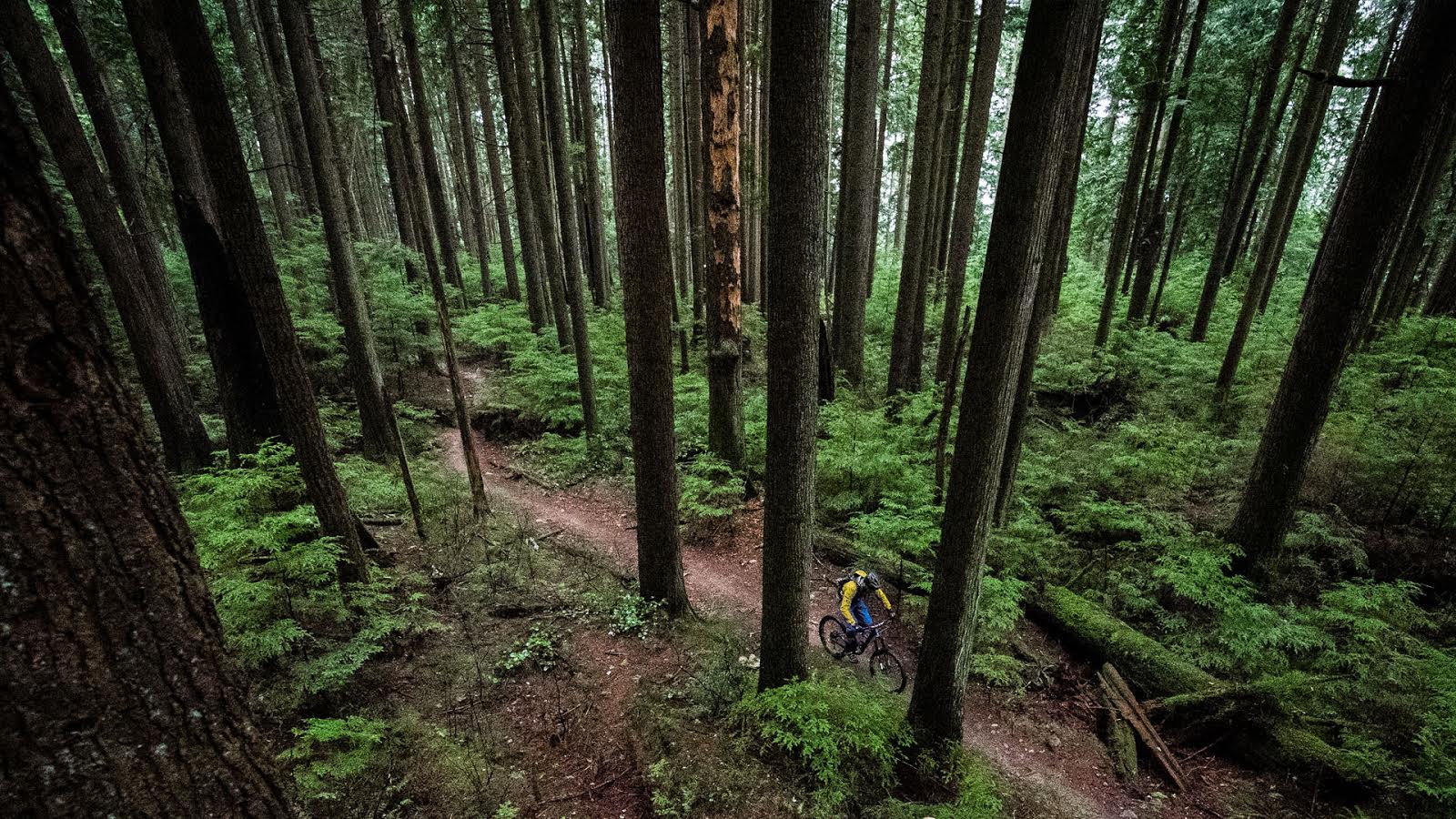 Rase Seatpost
I stumbled upon the Rase Black Mamba post at Interbike in Vegas and was immediately hooked.  My biggest complaint about adjustable seatposts is that they generally don't offer enough adjustment to go from a fire road climb to a very nasty descent – at least not for riders with long legs.  The Specialized Control post offers 100 mm – just shy of 4″, the Gravity Dropper 4″, the Crankbrothers Joplin just 3″.  KS has one that is supposed to move a full 5″ but I've never seen or used one.

  Fully extended like Tommy Lee.  Rase includes a neoprene cover that works extremely well.
Rase claims their Black Mamba post extends like a porn star – a full 9″ or almost 23 cms.  What stops this from being overkill is the ability to select a position every 10mm.  The post I was sent has 20 positions to choose from – which is really useful when you are riding on diverse terrain.  When a climb gets technical it's often an advantage to have a little more clearance.  Want an inch?  Take it.  Want a couple?  No problem – or an inch and a half.  Time to duck into a steep and sloppy descent?  Use every inch you can.  The full hydraulic Crankbrothers Joplin will give you an infinite number of choices but from my experience it hasn't been able to take the punishment of serious riding.

  No need to add cold water.  A push of the lever allows you to push your post down to the bottom for the hairier descents in your future.
I've been out on the Rase post four times thus far and I've learned some things in that time.  Right out of the box the post had substantial side to side play – approximately 5 mm.  There is also minor fore and aft play.  Both seemed excessive to me before I got out on the trail but once I was riding I actually began to appreciate the slight movement side to side.
Most adjustable posts, because they have less range, are set to your fully extended climbing position to begin with, and you go down from there.  Unless you are extremely leggy this isn't possible with the Rase.  I put the post down to the collar where the cable enters the post and when it is fully extended it is about an inch to high for me.  This means each time I extend the post I need to approximate my climbing position.  I'm getting used to this but having the no-brainer extension is a better deal.  I imagine it would be possible to plug the upper holes or restrict upward movement in another way so the post couldn't settle above your top spot – but I've yet to explore that.

  The neoprene sheath removed to reveal 16 of the 20 adjustment options.
While it works positively and effortlessly the Rase makes more noise and appears to have more friction than other posts I have used.  I haven't tried adding lube yet but that is the next step.
On the trail it's never difficult to find the point you are looking for and once you are in range you can just lift your thumb off the adjustment lever and the post will find the next adjustment point.   Having all that range and being able to choose points in between is a huge asset riding here on the Shore.

  The weakest link.  The lever, while reasonably functional, has been the only disappointment thus far.
The clamp itself is a no frills affair but it has held the saddle in place without complaint.  Speaking of complaints – my only real issue with the product until now is the lever itself.  It doesn't have a terribly positive feel but it still works reliably.  Ergonomically though it's no prize winner.  I wanted to be able to operate the post with my thumb so I could still use my rear brake with my finger.  This entailed mounting the lever between my grip and my shifter.  This would be fine if the controller didn't stick straight up where it's a great target for my knee. It's quite exposed where it is and susceptible to damage.  I'm getting used to it but it's a far cry from the elegance and functionality of the Specialized lever – the best I have used thus far.
The Rase post is available in several sizes but I'd recommend getting a 27.2 and the appropriate shim to fit your ride – so you can keep your post when you put your bike out to pasture.  The Black Mamba, available in three sizes (27.2mm, 30.0mm, 30.9mm, 31.6mm) will set you back USD$349 from the Rase online store.  The neoprene cover is included but you can pick up a second one for $18 if you wish.
If you have never used an adjustable post – and you do riding that involves climbs and descents – you should give one a try. 
---
Have you tried a remote adjustable post?  Which one?  Think the Rase Black Mamba has potential?  Send your humble opinion this way…
In case you think the Rase post has to be seen to be believed check this short clip below.