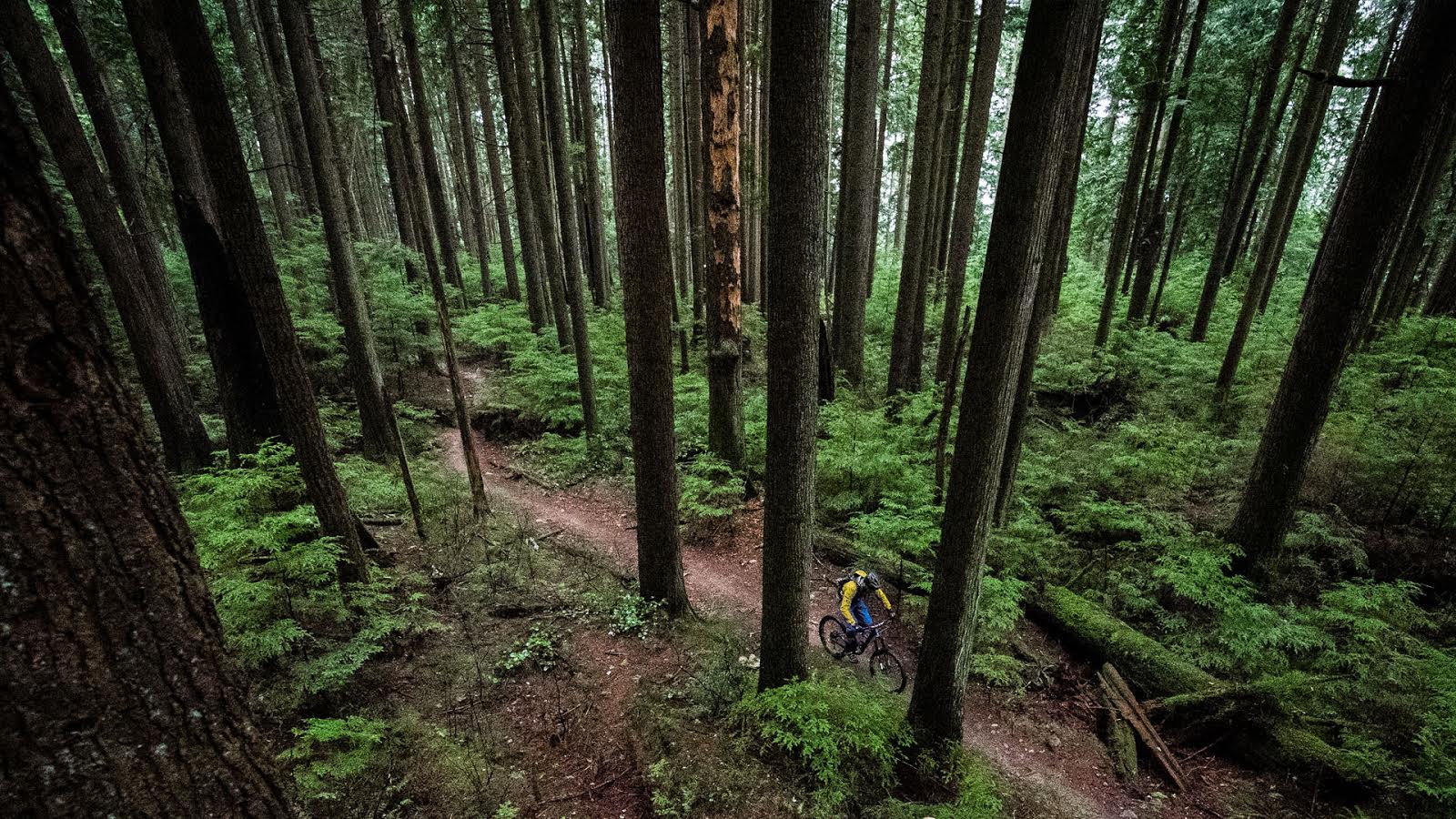 Urge Nepal
After the success of URGE KENYA in 2009 and the amazing response from riders, media and fans alike, Fabien Barel and Fred Glo, in association with Cap Liberté for organization and Altermondo for communication have embarked upon a sequel:  URGE NEPAL 2010.
Our motivation comes from the philosophy of  URGE adventures : "This event is created by human people for human people. An amazing adventure, featuring humanitarian purpose." (Fabien Barel)

  Rene Wildhaber – winner of Urge Kenya – is back for more in 2010.
This second event will go even further : URGE NEPAL is even more ambitious in terms of competition, of  international communication and in terms of humanitarian goals.
Urge Nepal will take place from the 27th of February until the 6th of March 2010.

  There will be no shortage of epic vistas for the photographers and filmers.
Urge Nepal – The Challenge
Each rider will climb to the start under their own power. The ascent will begin at 2700 metres (8900 feet)  and, weather permitting, the riders will summit at 5100 metres (16,700 feet).  A teammate will bring the riders extra gear but bikes will be the competitor's responsibility.  This will be the riders' only opportunity to see the course they will be riding down.  There will be no officials or course markings; each rider will have to navigate for themselves.  The first 25 kms are all singletrack dropping 2000 metres.  The remaining 50 kms will be a combination of single and double tracks finishing at 1200 metres in altitude.
Urge Népal – the riders :
¬    Sabrina Jonnier (Rocky Mountain – Urge Bike Products)
¬    Fabien Barel (Mondraker)
¬    René Wildhaber (Trek – Red Bull)
¬    Alex Balaud (Julbo – Tryfide)
¬    Sam Peridy (Scott)
¬    Nicolas Vouilloz (Lapierre)
¬    Simone Zaniboni (Niner – Tribe Sport Group)
¬    Olivier Giordanengo (Yeti – Brake Authority)
¬    Maurin Trocello (KS)
¬    Greg Doucende (Acsud – CL Brakes)
… and the Local rider :
¬    Kumar (see dedicated chapter)
Our thoughts will be with Mark Weir – a standout in Kenya last year. Mark wanted to come to Nepal, but his house was destroyed by fire over the Christmas holiday. Mark, we send you a sincere salutation.
Urge Népal – The local rider
An eleventh pilot will be on the start line this year, a Nepalese mountain biker.  Kumar is a young and talented Nepalese rider. He will come and battle against the pros. He has two important advantages over the other riders; he knows the region and he knows how to manage altitude issues.

  Kumar the local rider.  Is he really riding a hardtail against the best pros in the world?
Urge Nepal's staff wanted to involve Kumar in the adventure because young people are increasingly leaving Nepal in search of opportunity (more than 400 youngsters leave Nepal each day to take a chance in other nations). Our goal is to inspire them to create their own opportunities in the incredible land they call home.
It'll be interesting to see how Kumar fares against some of the best in the world.
How can riders like you follow URGE NEPAL?
Tuning into urgenepal.com during the event will be your ticket to daily coverage including; stories, photos, videos, interviews, press releases, etc.  The site will be updated daily.
You will also be able to follow the evolution of the riders through mini videos and also daily interviews by satellite telephone in case video connections are bad in high altitude.

  An average day mountain biking in Nepal.  Will the riders see snow?  That could make things interesting at 5200 metres (over 17,000 feet).
The first real video will be released on the website and also on Dailymotion's Urge Nepal section as soon as pilots we will back home. We will release new stories each week.
Urge Nepal – Auction Sales
In order to acheive our humanitarian goals Urge Nepal has asked each rider's partners to donate a bike or frame to be auctioned off.  Some of these will be one of a kind machines and all will be top of the line machines.  The proceeds will go to two humanitarian programs supported by Urge Nepal:
Urge, MTB for Nepal
¬    Tanguy Rebours's association will earn 50% of the benefits and will be able to develop its program of MTB school in Nepal. He will also be able to promote MTB in Nepal and to create jobs.

Urge for Children's Home
¬    The « Les amis de Children's Home » association will earn the 50 other percent of the proceeds. Its team will be able to finance the construction, or improvement of different schools in remote parts of the country, giving children access to education for the first time. Some of the funds will go to school supplies for these kids.
Each bike or frame will be sold in an auction sale on the urgenepal.com  from the 12th of february.

  If Nepal is anything like Urge Kenya there will be some gnarly terrain involved.
 
• How will the auction roll out?
On Friday February the 12th, the first kit will be on sale for a 15 days time. The second kit will be on sale on friday the 19th, for a 15 days time too. There will be 2 kits on sale at the same time, except during the first week.  Sales will follow this way until mid may.
• What will be in the auction?
¬    10 to 11 bikes and frames. Some of these will be unique pieces. Some of them will also be the bikes used for the race.
¬    Amazing artworks by José Alvares during the last Eurobike show.
¬    2 High end pairs of skis offered by Fischer.
¬    Different collectibles (Rider's jerseys, frame plates, flags signed by the riders, etc)
¬    Peak performance jerseys
¬    and other surprises…
¬    From the 12th to the 26th of February : a Yeti ASR7 Size 18″ (Retail price generally observed  2279 euros), offered by Olivier Giordanengo, Yeti and Brake Authority – Starting Auction sale price : 890 euros
¬    From the 19th of February to the 5th of March : a Niner WFO frame, size 18″ (Retail price generally observed  2490 euros), offered by Simone Zaniboni, Niner and Tribe Sport Group – Starting Auction sale price : 950 euros
¬    From the 26 th of February to the 12th of March : a Rocky Mountain Altitude Carbon 90 RSL frame, size 18 (Retail price generally observed  : 2865 euros), offered by Alex Balaud, Rocky Mountain and Julbo – Starting Auction sale price : 990 euros
---
Sadly no North American riders will be joining the euro forces in Nepal.  What do you think of combining humanitarian efforts with mountain biking and adventure in Nepal?  Anyone up for bidding on the items?  Weigh in here…