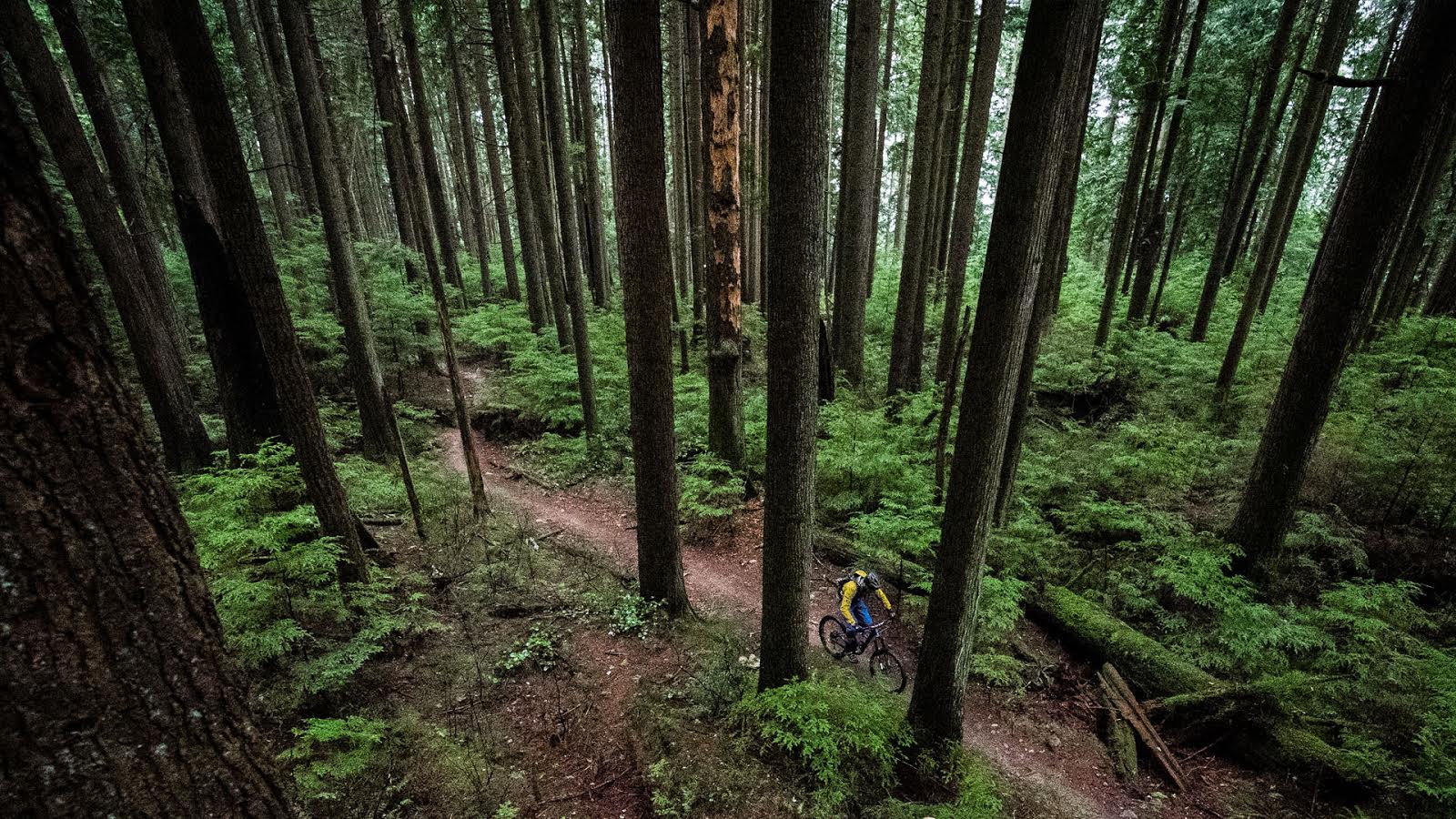 Wade's Wisdom Returns
Wade. Wisdom. 2010.
 What a year eh? End of a decade, start of a decade…you only get a few of these every life. I hope to see at least 4 more. Might be pushing it.  I was a good boy this year and treated myself to a backcountry ski set-up. I've been dabbling for years; snowshoes with my board, Yupis with my board chasing skiers and recently on Hestlers' kit, cause he likes to talk a good ski. But this year, I threw down on some G3 Tonics with Fritches Freerides and I'm stoked! I don't care to see another lift line again, except for the fact that the Shore locals have been showering for the last month. 

  Thunder Mountain.
Don't worry about me, I've been getting pow in the Sea to Ski corridor and on Whistler. But all this rain has allowed for some sweet riding trails to remain open. I'm not talking about the loamy ones, you" loam huggers", I'm talking about how high one is able to climb snow-free.  

  Lisa getting funky at Gooseberry Mesa.

Apart from the Cypress Olympic snow scare, everybody is happy. The sledders are happy with snow up high, loads of snow in the Koots, Whistler's breaking snow records, and us here on the Shore are riding trails like it's June. 10 degrees Celsius looking out my window right now, no sh%t. It's warm, too warm. But that's another story.

   Wade lost?  Perfect!
With all this riding going on I've been thinking. There is a good thread happening on NSMB right now about last year's most memorable rides. I want to kind of follow those lines.  I want people to write in about their best ride/adventure last year on a mountain bike and supply a photo to capture that. We'll post a couple on the site and to the one who seemed to have the most stoked/adventurous time I'll send some swag their way to enjoy the upcoming year. I'm talking about gear from sponsors like Rocky Mountain, Oakley, Shimano, Marzocchi, Bell, Race Face, Dakine, Lezyne and more. I want to step up the giveaways so stay tuned! The more involvement we get, hey, the bigger the prize!!

  Wade monkeying around at Thunder Mountain.

My memorable ride was a sweet 20-day trip mid-October last season to Moab, Bryce Canyon, St George/Hurricane and Vegas/Red Rocks areas with my pregnant wife Lisa in my Dad's camper van – sweet! It doesn't get any better than that!  Or maybe…
Wade
---
You can either send Wade an email to [email protected] or post your story/photo in this thread.  From there he'll choose a winner and you'll get swagged by Wade.