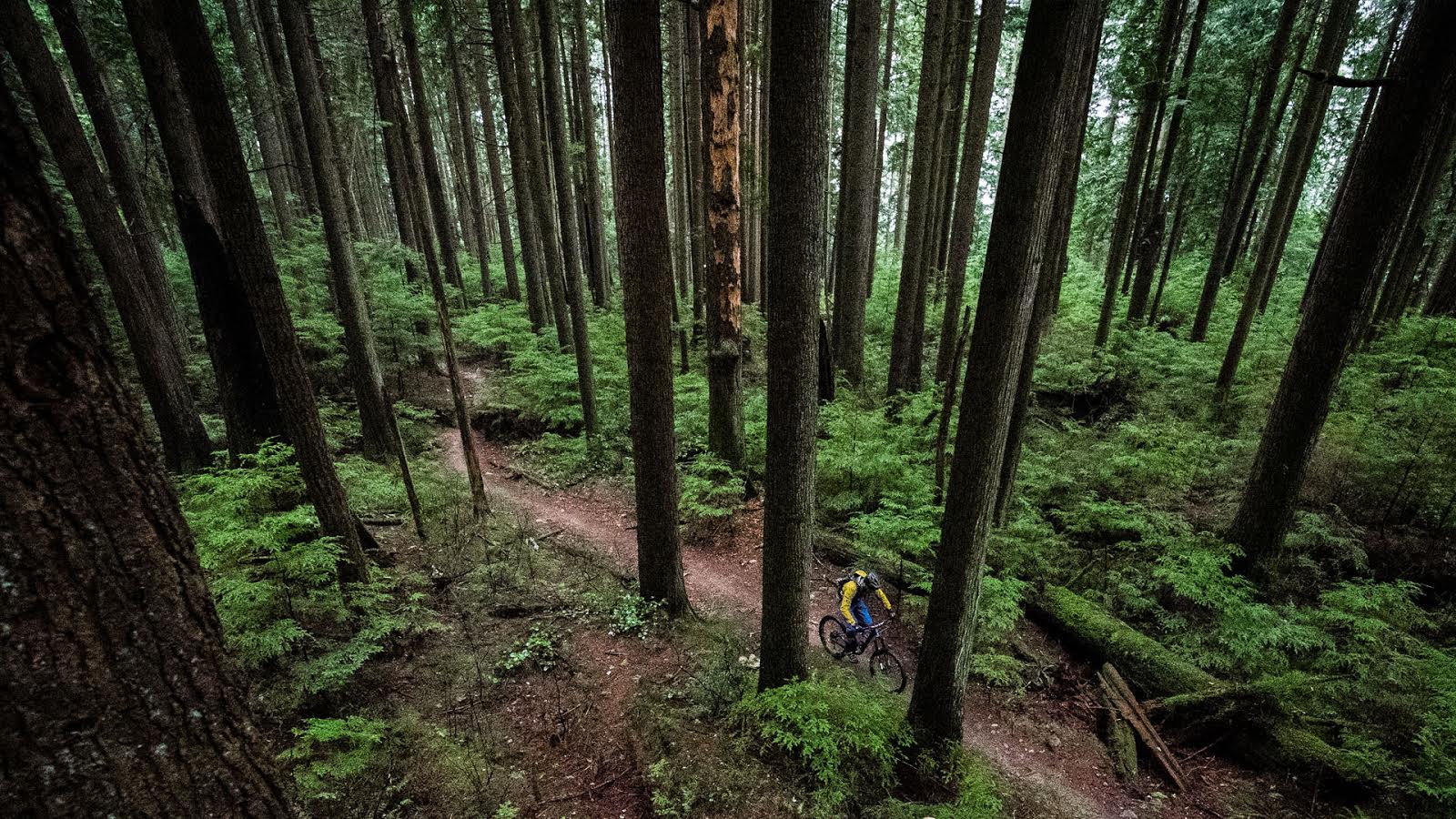 GoPro HD – Quick review
I obtained a sample copy of the GoPro HD camera which I was told was the production version. Here are some of my initial impressions. Most people who are interested in point of view (POV) cameras have heard about the boxy, anti-sexy looking GoPro. I've written about the GoPro wide-angle Hero and praised its varied, very configurable mounting options but have been lukewarm about its resoundingly average video quality and lamentable sound quality.

I have shot and rendered some video and have clearly outlined how I have processed the videos. As the reader, you can process the videos to preserve as much quality as possible (larger files, say for file-sharing via DVD) or you can process the videos to present pretty decent quality while making the file sizes more reasonable.

SUMMARY
The GoPro HD is substantially more expensive than the standard definition GoPro. In its "Helmet Hero Wide" configuration, you are looking at spending about $ 120 Cad or $90 Cad more for the GoProHD ie $ 330 Cad ($299 USD) vs $ 209 ($189 USD). In return though you get much more more. Primarily, the GoPro HD represents a quantum leap in video quality (1920 x 1080 high definition video detailed enough to reveal pores) over the ghetto fuzziness of the SD GoPro (with its 512 x 384 quality video). You also have improved sound quality, keep GoPro's familiar controls and form factor, and maintain the ability to use existing excellent GoPro mounts. You also get a lot more features (ability to pick different resolutions, tweaks to focus parameters etc.)
GoPro's entry to the world of HD is so dramatically superior than its non-HD "Hero" predecessor that a comparison does the very capable SD GoPro Hero a disservice. The Hero is still a very nice, tough camera for someone who wants to film some POV video and web-share that video on a budget. Comparisons are better served when made with the only other HD camera currently on the market – Vholdr's ContourHD. This preliminary review cannot possibly draw any definitive conclusions in that regard without more testing and time. However, I've shot some video in different lighting conditions to start the thought process of comparing GoPro HD and the ContourHD.
To summarize, the GoPro HD is a compelling POV offering. Compact, self-contained, very configurable, excellent quality video, decent sound and the best mounting options in its class. You can buy the GoPro HD from pointofviewcameras which has a physical presence in the US and Canada

GoPro HD 720p @ 30 fps – Interriver Park, North Vancouver from Lee Lau on Vimeo.
BIASES
I am relatively new to videos, only having started shooting and editing videos this year. I have no aspirations to produce professional quality videos – my efforts are limited to short snippets uploaded to the web via Vimeo. I have little interest in video post-processing and limit my efforts to merging raw clips together and sometimes adding text and soundtrack. My videos mainly showcase skiing and biking in the Southwestern British Columbia. Although I've tried to pay attention to concerns that "prosumer" videographers may have, these comments will reflect my biases.
THE GOPRO HD
I will not canvas the technical details or specifications of the GoPro HD as the GoPro site already has done so in some detail. Instead I will add my personal impressions. I had the camera for six test rides over a period of three days in varying light conditions. I used the camera on a variety of smooth and rough trails. I deliberately chose to ride trails that were not smooth in light conditions that were not uniform to test the GoPro HD's performance in less-then-ideal conditions. All the videos below were post-processed as little as possible – they are presented warts and all.
For the purpose of comparative testing, I also used a ContourHD with a modified VIO "Double hook and loop" accessory mount (a $ 9 accessory mount) which I've found to be much more stable then the stock Vholdr-supplied mounts). Ideally I would have used ContourHD 1080 in the head-to-head but a unit was not available. That may be subject matter for a future review.
I will offer the following observations. Keep in mind that these are very initial impressions having had the GoPro HD for a very short period of time and that more testing and more use may lead me to change my conclusions.
1. Video quality.

VIdeo quality is much improved over SD footage. As I previously said, it is such a quantum leap improved over the previous 512 x384 GoPro Hero footage that there can be no meaningful comparison.
2. Shakiness

Improved video quality is a double-edged sword. As an explanatory note, I had always wondered why I (and many others) had noticed that the ContourHD's footage was so shaky). I had mused that perhaps it was because the ContourHD's video was so good that it showed any shakiness either on the part of the camera-wearer or the mount. I improved the ContourHD's mounts by using the Vio mount and that cured a lot of the shakiness of the ContourHD's video output.

I found the GoPro HD's video footage to be shakier then the standard definition GoPro's footage. This occured whether I was producing video using the chest mount (worn tightly), the handlebar mount or the helmet mount. Again, bear in mind that these are preliminary impressions and based on trail riding on trails that are not baby-butt smooth where I picked lines that were deliberately designed to test video output. I have to reluctantly conclude that shakiness is something you will have to accept with HD – quality video. Possible solutions are to either (i) ride or film only in smooth terrain (like say Sun Valley singletrack); (ii) post-process video with a program that will try to correct shakiness; and (iii) learn to keep your mounting surface really still.

3. Sound quality

Sound quality in the older GoPro Hero was so poor it's not hard to improve. The GoPro Hero HD ships with a waterproof back door which degrades sound quality but makes the case watertight. It also ships with a skeleton back door which permits more sound to enter. See videos below to judge for yourself. You can hear yourself talk and the sounds of riding quite clearly.

4. Ability to configure in-camera (but read the manual!)

The controls for the GoPro HD are exactly the same as they were for the GoPro Hero. However, the menus are much deeper and you have the ability to control the camera all in-camera (unlike the ContourHD 1080 where configuration changes must be made via software on a computer). For example, the GoPro HD can switch to five different resolutions so if you want to switch from 720p to 1080p resolution you can do this in the field. Because there are so many features, it is vitally important to read the manual. The manual itself is much better then the previous sometimes-cryptic GoPro Hero manual. It is clear and thorough. Features are well-explained. All manuals should be this good.

My only comment on the GoPro HD's controls are that it would have been nice to have white balance or exposure control. Also the ability to switch footage around upside -down is not resident in the firmware in the non-boxed version of GoPro HD I reviewed and is to be the subject of a future firmware patch (you'll have to rotate videos in your video software if you shot upside down)
Go Pro HD 720p @ 30 fps – Seymour Demonstration Forest, North Vancouver from Lee Lau on Vimeo.
I picked a place with a combination of smooth and rough trails. Lighting conditions were challenging with blotchy light patterns.
5. Comparing the only two POV cameras that can shoot HD

My opinion is that the ContourHD and the GoProHD compare very well against each other in terms of video quality. The GoProHD reflects just a tad less "rolling shutter" jellovision (see the last scene of the first video where I ride by the vertical lined fence) and also may be a tad less shaky. However, my limited experience is that the video quality in terms of shakiness and clarity is comparable between the two cameras. Note that I shot both videos at 720p so the GoPro HD has a 170 degree wide angle view while the ContourHD shoots at 127 degree wide angle so keep that in mind when drawing your own conclusions. I personally prefer the wider angle view. I noticed too that the GoPro HD's 170 degree wide angle was quite a bit less "fish-eye" than the standard definition GoPro Hero Wide's 170 degree wide angle, although vignetting is clearly apparent at the outer edge of all videos.
GoPro HD vs Vholdr ContourHD – Interriver Bike Park, North Vancouver from Lee Lau on Vimeo.
This video below was shot under more challenging light conditions than the video above. The GoPro HD's output appears a bit brighter then the ContourHD. It may also be imagination but the GoPro seems to adjust just a bit quicker to light and dark. Either way the differences are marginal for my purposes (ie for videos shared via web).

Sound quality is also a toss-up with both cameras having acceptable sound quality. It would be interesting to see how the GoPro HD does with wind noise but I haven't had that opportunity as yet
GoPro HD vs Vholdr ContourHD, Seymour Demonstration Forest, North Vancouver from Lee Lau on Vimeo.
6. 1080p file sizes


1080p files are big and they choke my computer. I can't say much that's intelligent about this file format as I simply don't have the capability of handling them. I had speculated that I would mostly shoot in 720p even if I did have a computer or viewing media to handle such large, dense files and I've found nothing in my short experience with 1080p video (whether generated by the ContourHD 1080 or the GoPro HD) to change my mind. My primary use of these cameras will be video file-sharing via web; 720p seems adequate for such a task.

1080p footage from the GoPro HD is provided below for your perusal. No editing was done. These are direct from the camera. You'll need to click the vimeo link in the videos to look at the videos in Vimeo, and get a vimeo account (free) to download the raw footage.
GoPro HD raw 1080p footage – Interriver Park – pointofviewcameras.com from Lee Lau on Vimeo.
GoPro HD raw 1080p footage – Second Narrows bridge – pointofviewcameras.com from Lee Lau on Vimeo.
POSSIBLE FOLLOW-UPS
I have to investigate the GoPro HD further beyond these initial impressions. Some possible follow-ups might be as follows:
GoPro was slow to release old firmware to expand memory usage beyond 2GB. How quickly will they release the Firmware fix so one can use the Upside down mode?
How will this camera handle variations in light for skiing ?
How will the GoPro's lithium Ion battery handle cold for skiing and snowsports use?
Will the GoPro HD periodically require a hard-reboot (ie removing the battery? The GoPro Hero was subsceptible to this.
What will the accessory backpacs look like? What types will be released? When?


---

That's what Lee had to say. Any more questions for him or comments? Shoot them this way…