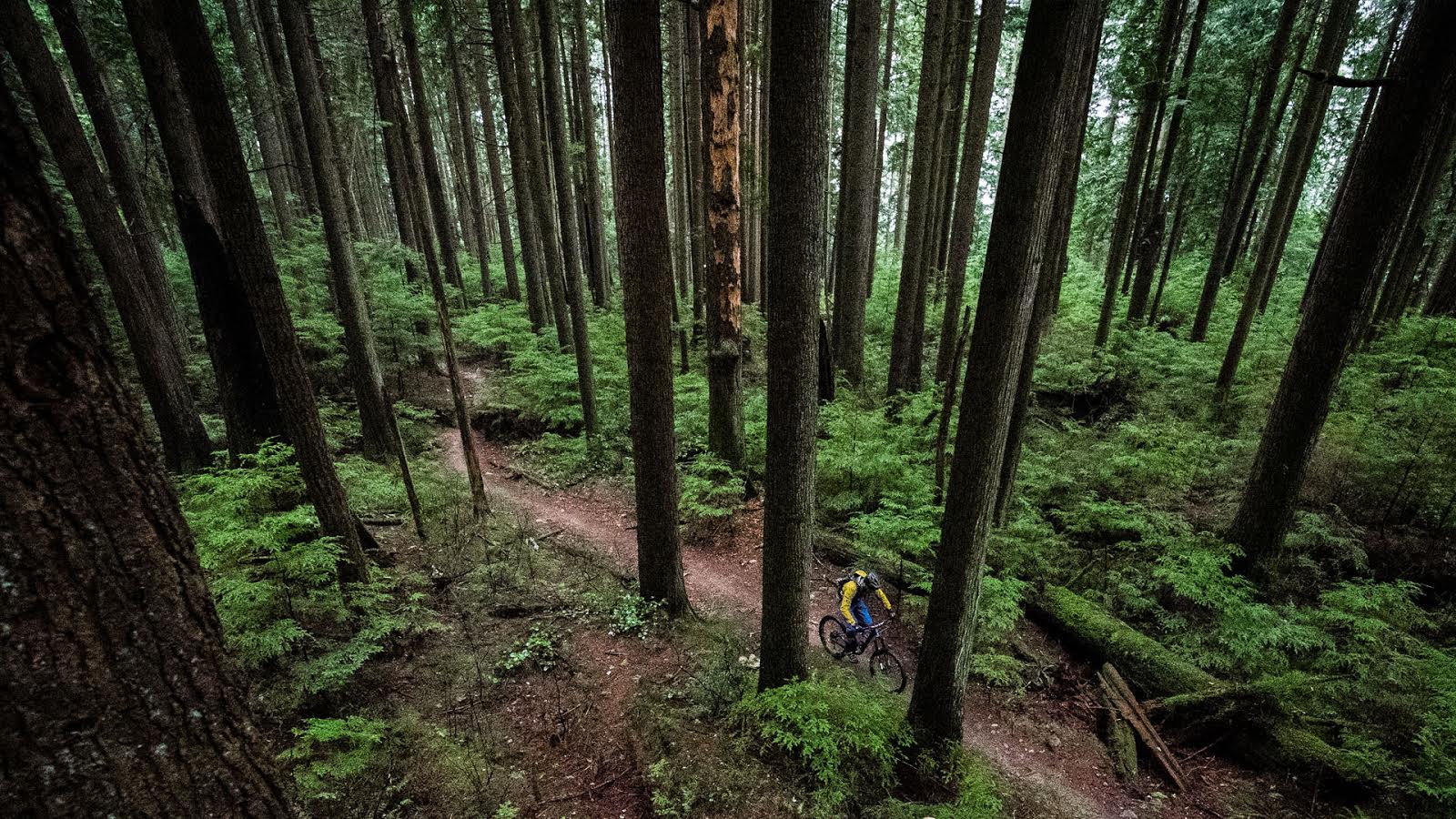 Scratch Preview
I almost didn't make it, but at the last minute I got my carcass to the launch of the 2010 Scratch here in Moab. Once I've got everything sorted I'll give you a full run down on on the bike, but for now we've got some images from Sterling Lorence to set the stage.

The Scratch is available in two coil sprung and two air sprung models. The model we rode was the top o' the line coil model; the Scratch 9. It serves up 170mm of rear travel with a Fox DHX RC-4 (custom 'gravity' tuned) and 160 up front delivered by a Fox 36 Van RC2 with a tapered E2 headtube.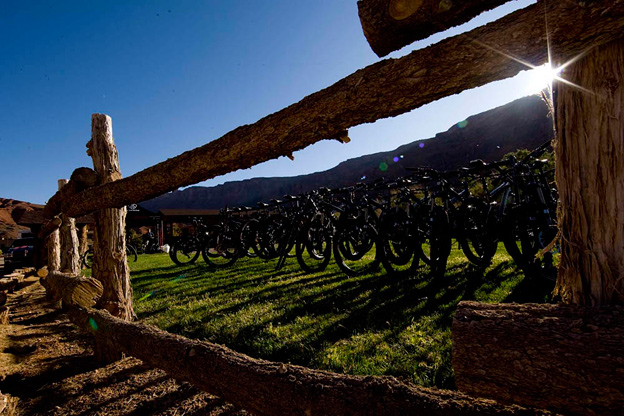 The bike stable. My group rode the Scratch on Saturday and the Remedy on the Sunday .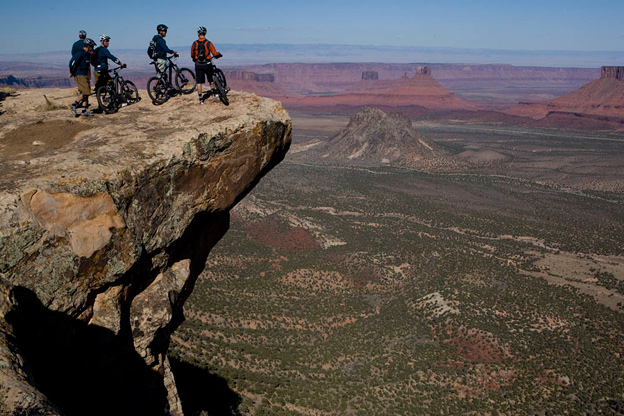 The classic Moab shot. We spent a lot of time on the edge of some serious drops.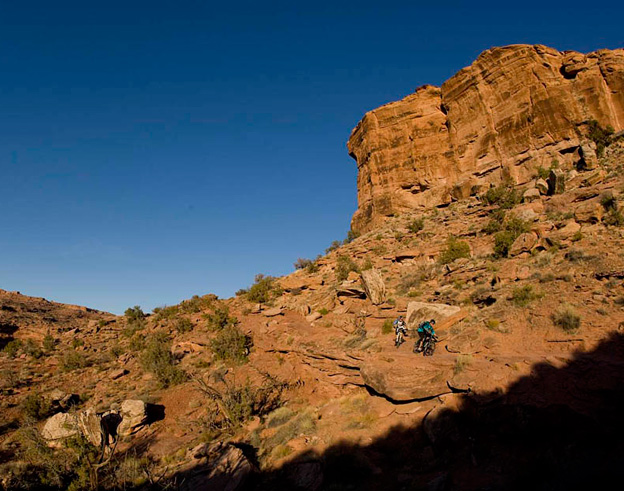 Andrew Shandro and René Wildhaber enjoy the rock around Moab.

The rock gets steep in places – but the grip is solid.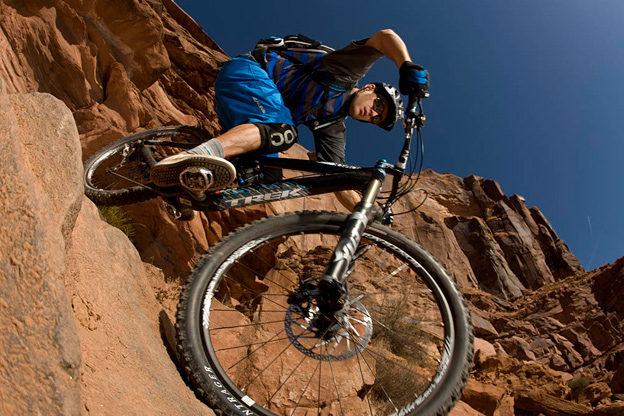 Shandro played a central role in the design and testing of the Scratch. Here he is pointing it down.

That'll have to do for now. Feel free to let me know the sort of specifics you'd like to discover about the Scratch or the new carbon Remedy here…