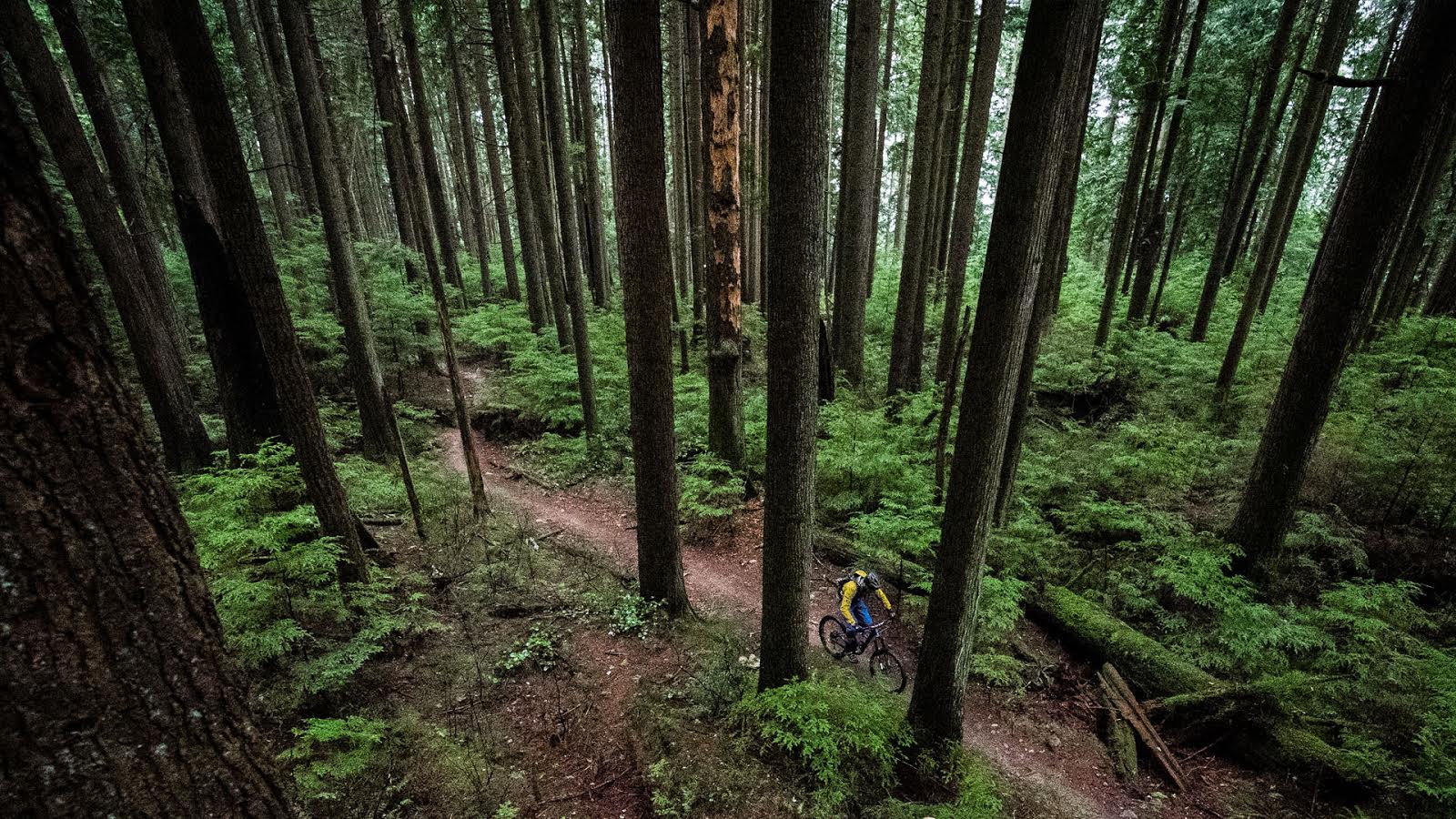 Dorado Tested
Summer has gone by and Fall is clearly upon us.  After many months riding the 2009 Manitou Dorado on my trusty Rocky Mountain Flatline, it is time to share with NSMB readers the low-down on one of the more talked about suspension products of the year.  Most, if not all of you, have seen multiple pictures of the new Dorado in print and online, in Whistler line-ups, Crankworx booths and maybe even on the trails.  Reviews are now being published through various sources; impressions have been made and opinions have been formed.   
I'm going to take a slightly different approach to this particular review, so please bear with me.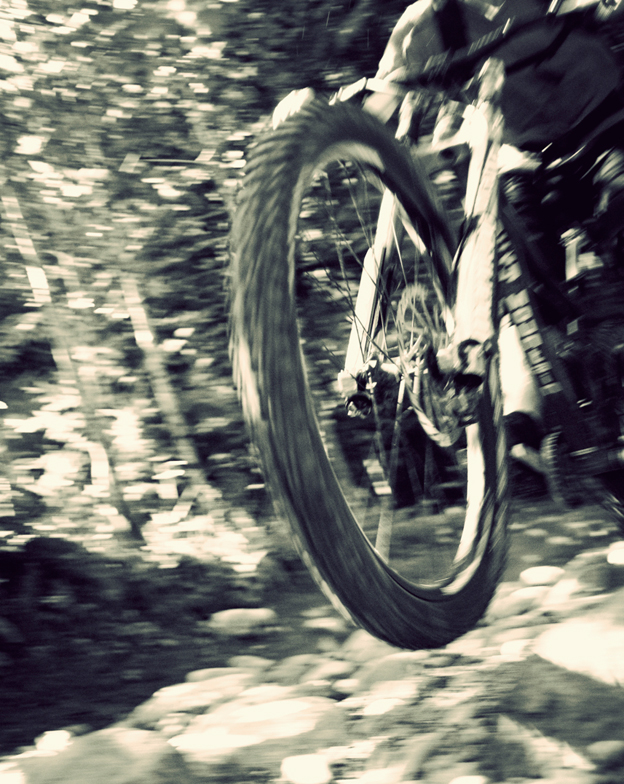 This summer has been busy balancing play and work:  working enough to afford the trips and gear yet leaving / creating enough time to use the gear, take the trips and ride mountain bikes most days of a week.  Full schedule right there.  The perspective of this review will echo this:  early season downhill races, a total of two weeks of Whistler Bike Park, many a Pemby shuttle, countless Shore-Squamish rides, with a few road trips tossed in here and there for good measure.  Overall expectations for this fork are proportional to/in line with the $3900 CDN/$2775 US MSRP.  The evaluation criteria, based on fit and finish, function, repair/riding time ratio, and overall value reflects these expectations.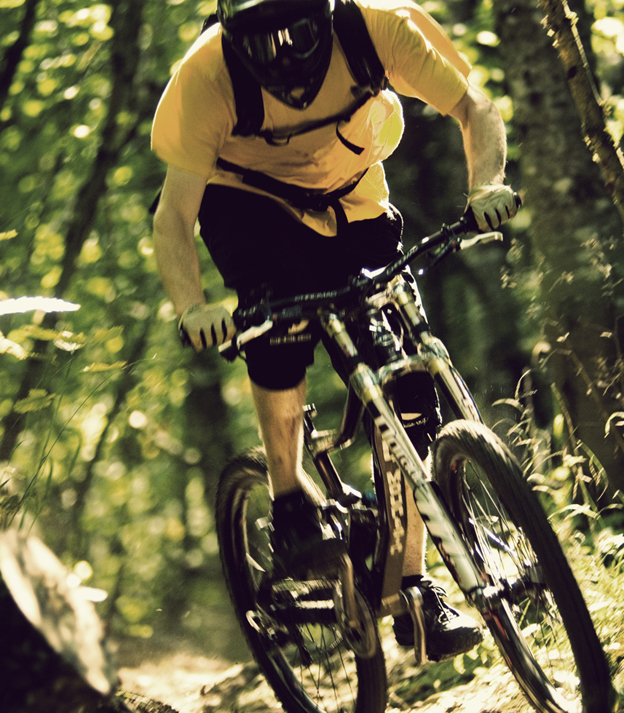 A retail price exceeding a month's wage for many, combined with Manitou's queasy track record for quality control and reliability, clearly begs the question:  What were they thinking?  Add a recent change in ownership and distribution, with a local service center that has yet to prove itself, and I was obviously more than a little confused with what Manitou was trying to achieve in creating such a product at this time.  Fast track a few months later; a mish mash of legitimate concerns, product updates/recalls (call them what you want), pleasant surprises and sometimes exceeded expectations, are what I took into account while crafting this review. 
Lets get our hands dirty and discuss fit, finish and design related to install and use. Below are the types of details that a product of this price is accountable for:
 Wheel installation:  the 20mm thru-axle itself had to be sanded down to fit through a hub.  I tried different front hubs to make sure the Easton Havoc hub was not at fault:  same issue with a Hadley, Chris King and Formula.  Sanded down a pronounced sharp edge around the non-drive side hex-part of the axle as well as the center portion of the axle itself.  A light film of grease and the axle now slid through properly.
 Installing and adjusting the fork requires three different sized Allen keys:  a four, a five and a six millimeter respectively.  The Fox 40 I usually use requires a single five millimeter Allen key for crown, axle and pinch bolts.   A detail yes, but I was reminded of this every time I had to take off a wheel, adjust axle-to-crown height, or remove the fork itself.  There is no reason to have to use different size heads on these bolts. 
While we are on the topic of bolts, the shallow headed, soft stainless steel bolts are not welcome on a fork of this price tag.  Last time I checked these are the same bolts found on the Manitou Stance, an entry-level, mostly Original Equipment Manufacturer double crown fork.  After installing and removing the fork twice, bolts were already showing excessive signs of wear, with pronounced rounded edges on the Allen key pattern.  This, combined with very shallow bolt heads, does not provide the positive feel expected when installing and fine-tuning a fork of this price range.  Bolt quality has been a problem with Manitou products in the past and I had hoped these would be addressed.
Anodizing Wear:  The anodized finish of both crowns showed rapid wear compared to the rest of the fork.  Cable routing was diligently executed with no rubbing points, yet the finish lost its lustre faster than I deem acceptable.  For comparison, the fork crowns on the Fox 40 I usually use have, after over two seasons of use, hardly the wear of the Dorado equivalents.
 As mentioned in the initial Gear Shot entry, the factory plastic front brake hose guide broke in transport.  SuspensionWerx's improvised replacement guide has solved the problem since.  A stock moto-style aluminum guide with a PVC insert would be more appropriate for this level of product.
'Air out' valve position:  With the Dorado's Dual Air, air is added through the 'Air in' valve located on the non-drive side top cap, and removed through the 'Air out' valve situated on the same side of the fork, at the bottom of the stanchion tube.   When removing the air fitting of a shock pump from the valve itself, a small cloud of oil is often forced out of the interface.  The 'Air out' valve is very close to the front brake rotor assembly and I took the precaution to wipe off the rotor every time I released the shock pump to avoid contamination.  According to Trident Sports (the local Manitou distributor), Manitou is looking to redesign the Dual Air to allow air to be added and removed solely from the top cap assembly.  I hope this is taken to production, as it would improve functionality and ease of use.  Plus for the less cautious, not going through a set of brake pads due to contamination every time the 'air out' valve is used is obviously a benefit. In the meantime, for current Dorado owners, watch the overspray.
With a 50mm 0 degree stem, and low-rise oversized bar (Chromag Fubar and Ranger stem in this case), bar height had to be increased by over 2/3 of an inch to clear top caps.  I later switched to a 60mm stem for bike fit purposes.  With the longer stem, clearance was not anymore a problem and I was able to lower the bar height back to preference.  Upon further inspection, clearance is less of an issue with the measurements of an integrated Chromag Box stem.  To be taken into consideration when selecting parts.
On the other hand, the same crown offset, that leaves tight bar to top-cap clearance, contributes to ample turning radius.  The Dorado has no problem weaving through tighter, slower section of trail, even with an oversized 1.5" head tube and an equally large top and down tube (that often create interference with forks).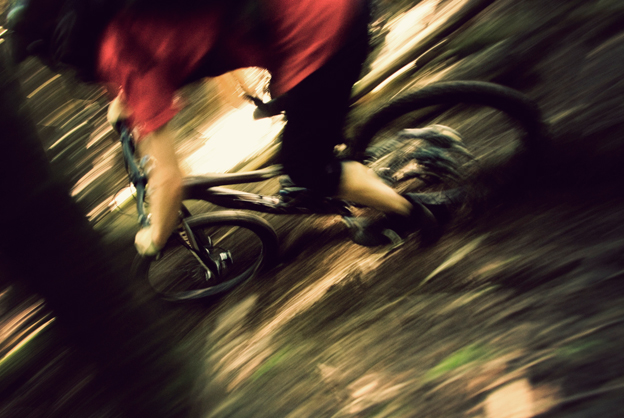 Regarding functional issues I had with the Dorado:
Within the first ten hours of testing, the fork developed a noticeable top-out.  The fork was dropped off with Trident Sports as this was a warranty matter.  Upon further discussion, I was not the only user encountering this problem;  the initial production batch was afflicted.  Manitou had come up with a fix and a week later the Dorado was back on the Flatline.  A service and routine internal update was also performed.  The top-out was now gone and the fork felt fresh again, yet something was not quite right.
A few rides later, I noticed that the front end of my bike felt lower than usual.  The fork was installed at the same axle-to-crown measurement as previously set, so I concluded the loss of travel must have been internal.  Indeed, due to a distributor/manufacturer misunderstanding, an additional valve core was installed during service causing the fork to develop an internal vacuum and lower itself in its travel.  The fork was taken back to Trident to remove the clandestine valve core. Upon re-installation the Dorado kept its head high and no longer exhibited this behaviour.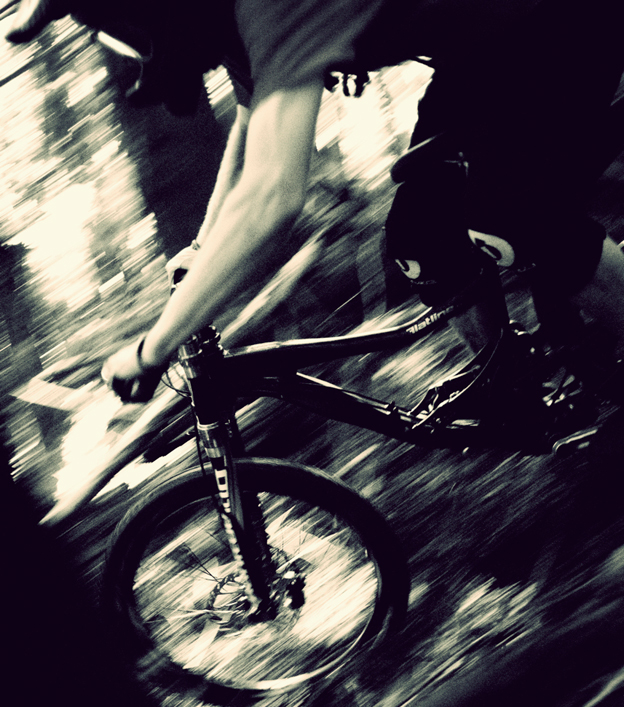 Regarding trail performance, experience allows me to compare this fork to the most recent forks I have ridden:  a 2009 Rockshox Boxxer, 2007 Manitou Travis and a 2009 Fox 40 RC2.  The later two I have owned and the Fox I ran back to back with the Dorado.  While the Dorado was in service I would ride the Fox 40, allowing me, I believe, to have a thorough understanding of how both forks perform relative to each other:
Geometry is unaffected by both the Dorado and the Fox.  The Dorado's axle to crown height has a decent range of adjustment that is only impeded by bar to top cap clearance.  Nonetheless, the Dorado can be set to suit most downhill bikes at an axle-to-crown height of 22.5" for an 8" travel fork.
Air pressure was finally set to 95psi.  At this point, I could match the fork's feel to travelled terrain with the high and low speed compression adjustments, without changing air chamber settings.  Both compression settings allow for a wide range of adjustment.  In a similar manner to the Fox, clicks are audible and crisp, each click providing a noticeable affect on damping.
Compliant and stable:  The Dorado sits comfortably into its travel and uses the full range of its stroke in a very controlled manner.  Small bumps are filtered, medium sized hits are absorbed, heavier impacts and G-outs don't overwhelm the Dorado.  The damping in both the Dorado and the Fox are excellent.  I feel like the added compliance of the Manitou comes from the greater give of the chassis' design.  Whereas at speed, the Fox will transmit more feedback to the rider when steering through rough terrain, the Dorado's give takes the edge off initial impacts before the damping kicks in.  The Dorado's performance allows the rider to confidently navigate through the woods with little regard to undulations of dirt, root, or rock that otherwise would affect the bike's trajectory.
Most of the time, the Dorado cycles through its travel silently.  A pleasant improvement over the intermittent spring noise coming from the Fox's thin, large-diameter stanchion tubes.   However, the Dorado's stanchion guards seemed prone to flexing inwards, creating a noticeable scraping sound against the upper tubes which is just as irritating.  I remedied the problem by removing the guards, heating them and re-shaping them to bow out slightly as to sit further away from the upper tubes.  Reworking fit tolerances between these two components should be considered.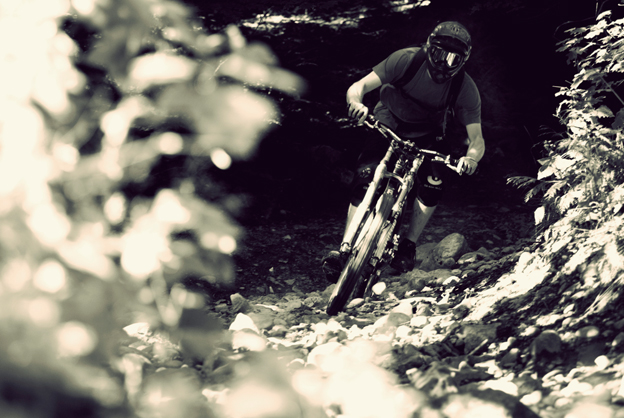 Does the Dorado present good value?  Would I buy it?
There are cases when high priced products or services are known as good value.  A bicycle service job by a competent mechanic at a higher than average hourly rate, is to me good value.  Knowing you can drop off your bike/fork/shock and have all details taken care of in high regard to quality has a consequent price; yet also an equivalently, if not sometimes greater value.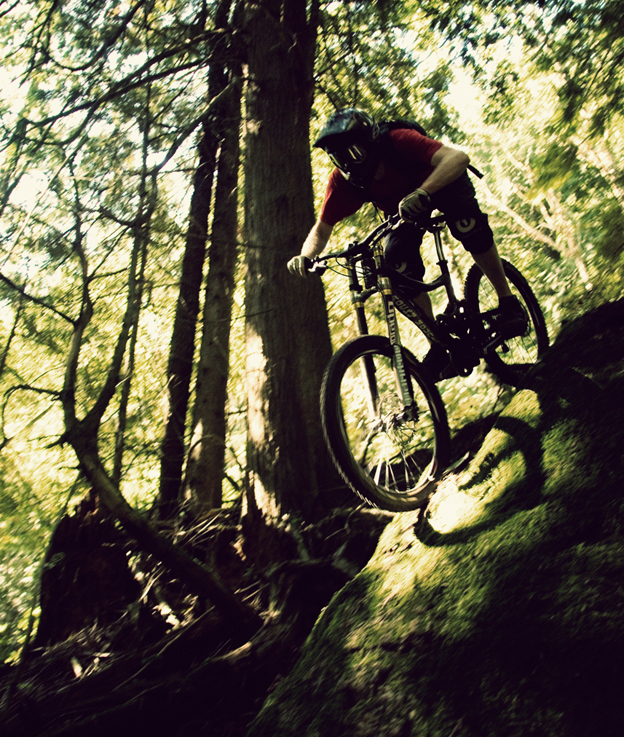 The same concept is applied to the Dorado.  A $3900 MSRP price tag on a mountain bike fork automatically and logically greatly elevates a user's expectations.  Having the fork come in a plastic gun case, with a DVD owner's manual and a shock pump is notable, yet does little to increase the value of the product. When talking about value with the Dorado, it is hard to ignore details that simply do not add up to a $3900 fork.  The fit and finish is disappointing and typical of previous Manitou offerings.  Reliability wise, the fork has had its issues, detailed above.  The fork and local support network has yet to be proven with a limited run of production units that barely have a full season of use.  Performance wise the fork does excel.  The Dorado performs sometimes better than competitor's high-end offerings and other times on par.  It is an excellent performing downhill fork that towers in every way over Manitou's previous top-of-the-line Travis.  However, a question cannot be left un-answered:  does the Dorado perform a $1000 better than its closest competitor price wise, the Fox 40 RC2?  The answer is no.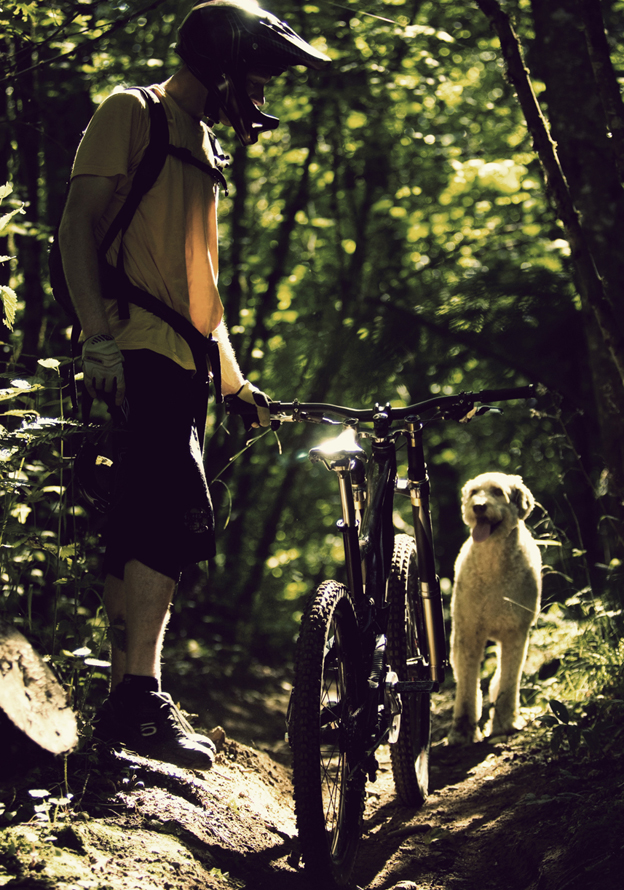 The mountain bike suspension market is becoming more and more competitive, with great efforts being made to improve the form, strength to weight ratio, performance and value of forks and shocks.  In my mind, this leaves little if no room on the market for the Dorado in its current form.   Manitou's plan of producing an aluminum-legged Dorado with a much more competitive MSRP is clearly a step in the right direction as the Dorado's bare chassis and internals deserve to be reworked in a better overall value package.
Photography courtesy of Stephen Wilde
---
Is $3900 burning a hole in your pocket?  Love the smell of carbon in the morning?  This could be the fork for you.  Anything to spout about Arthur's thorough review or Stephen's sweet photos?  Bring it here…