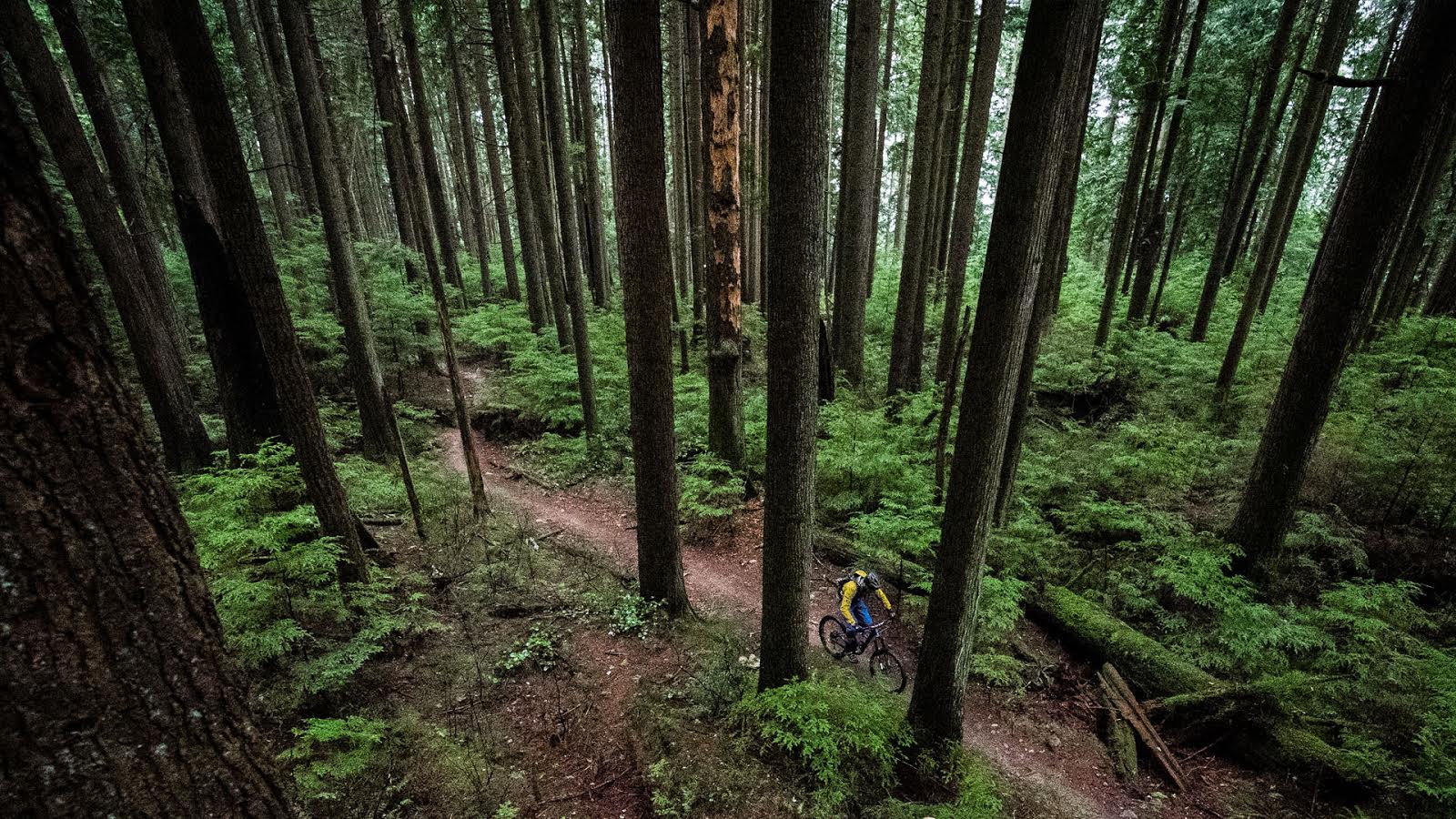 Greg Watts Takes CWX Slopestyle
Andreu Lacondeguy Throws Down Claiming $6,000 For VW Best Trick Award
WHISTLER, BC, August 15, 2009- The Monster Energy Slopestyle including the VW Best Trick Award had over 20,000 screaming spectators on hand to witness greatness take place in the Boneyard Slopestyle course at Kokanee Crankworx 2009.
With the live webcast on Crankworx.com and Go211.com keeping those watching at home glued to their screens as well as the massive crowd seeing the action first-hand, this year's Monster Energy Slopestyle was witnessed by tens of thousands world wide.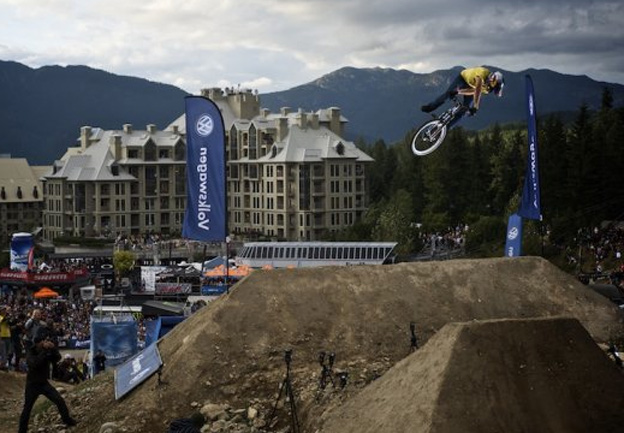 This year's Monster Energy Slopestyle course was designed by John Cowan and was built to perfection for the slopestyle event. "I'm stoked on the course this year," says Colin Duncan, Head Slopestyle Judge. "It keeps everyone on one line but with options. What we are seeing today is the most advanced freestyle riding in mountain biking and the riders are out there supporting each other to push the sport."
First place in the Monster Energy Slopestyle and $15,000 went to Greg Watts with a score of 96.00; second place and $7,500 went to Whistler's own Brandon Semenuk with a score of 95.25, while third place and $3,000 went to Martin Soderstrom with a score of 90.75.
"Whistler is the greatest place ever," says Watts. "I came into slopestyle thinking I could win it but I didn't really believe it would happen."
"I've been learning flips and am stoked to get one in today," says Semenuk. "It's cool to be competing in Whistler, I can hear the crowd going crazy on the course."
Greg Watts's winning run consisted of a mind-numbing list of tricks, starting with a 360 tail-whip off the drop in; Superman seat grab over the first jump; back flip on, to 360 off the Giro box; tail whip off the Kona wall; truck driver off the SRAM feature; bar spin off the Race Face drop; flip whip over the VW dirt jump; finishing with a step up, to back flip off the Kokanee Kicker into the finish corral.
The VW Best Trick Award went to last year's slopestyle winner Andreu Lacondeguy. After stopping mid-course to eye up the VW Dirt jump, Andreu stomped a huge 360 flat spin Superman, taking home $6,000 for his efforts. "I had the idea to do the trick but thought it might be a bit windy," says Lacondeguy. "I didn't know that it would work, but I guess it did."
For more detailed results and event information please visit www.Crankworx.com and make sure to add @Crankworx via Twitter for all the latest news
We'll be back with a full commentary, photos and event video shortly.
Did you see the event live or on the web? Best course ever or too small? Give us your take here…