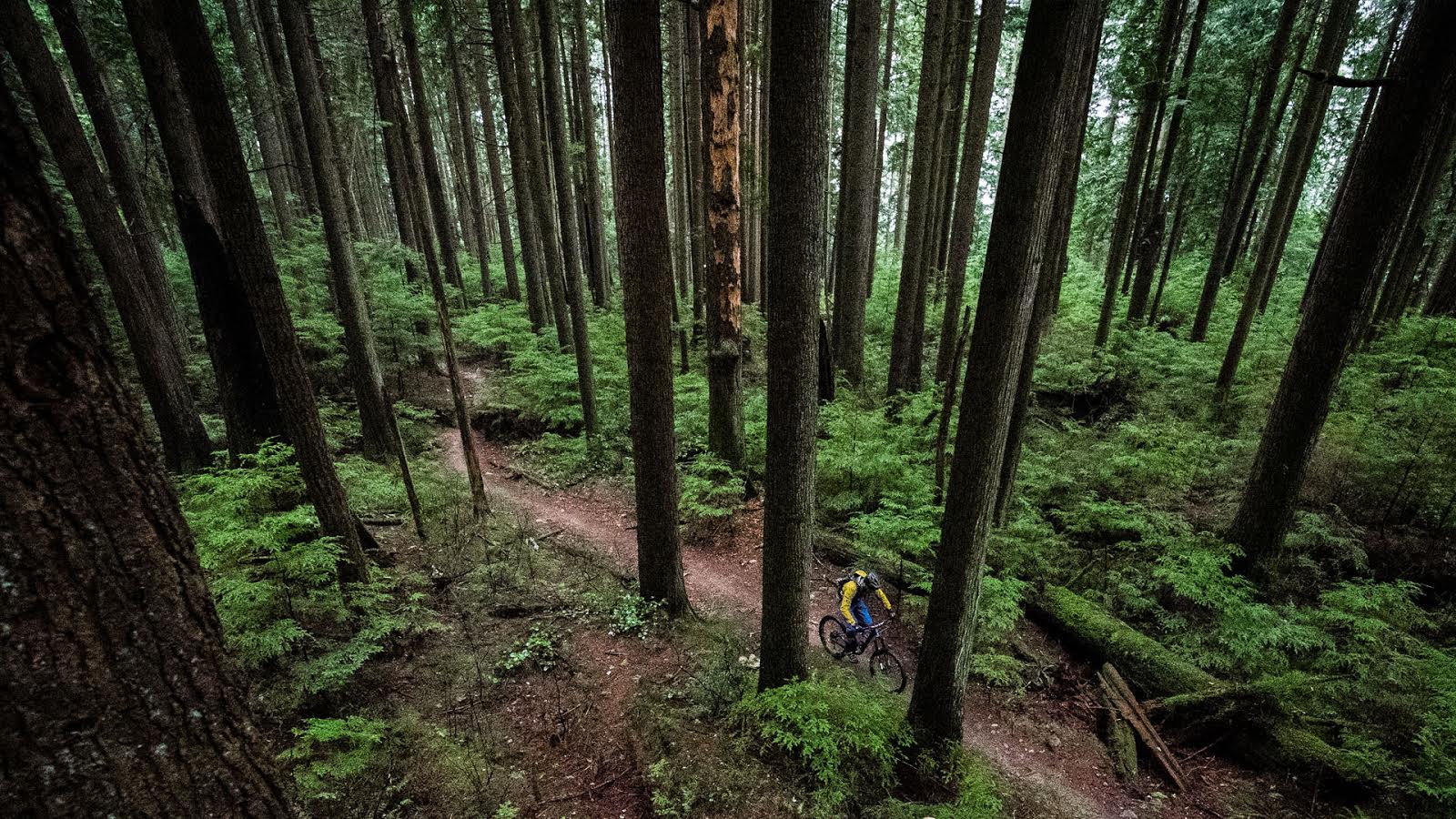 Lopes Dominates AIR DH
WHISTLER, BC, August 12, 2009 – The Air DH took over the Whistler Mountain Bike Park with over 340 competitors ripping down the most well known DH course on the planet, A-Line. Brian Lopes continued his reign in the No. 1 spot with a fourth straight Air DH title, scoring the fastest time of the day at 4:20:4
The Air DH course runs the length of A-Line, finishing at the base of the Bike Park with the legendary show-off zone, the GLC Drops. Widely recognized as the most celebrated DH course in mountain biking, with nearly 100 jumps on the course, A-Line is the benchmark all DH courses strive to meet. "This is a hard race, it can't be compared to any other race on the world cup circuit or anywhere," says Stacey Kohut, event announcer and Air DH competitor. After a late morning rain shower the course was dust free, tacky and fast, making for an incredible race top to bottom.
This race gets harder every year, everyone is gunning for you," says Lopes. "The rain made it a little slick in some corners but I relied on my fitness and tried to put a smooth run together."
Lopes (USA), claimed first with a time of 4:20.45; Chris Kovarik (AUS) took second place with a time of 4:23.48; Andrew Neethling (RSA), took third place with a time of 4:24.42; and Jared Rando (AUS) took fourth place with a time of 4:25.01.
In the Pro Women category, Fionn Griffiths (GBR), took the top spot with a time of 4:50.71; Jill Kintner (USA) took second with a time of 4:51.71; Emmeline Ragot (FRA), took third with a time of 4:52.04, and Micayla Gatto (CAN) took fourth with a time of 4:52.53.
"I'm happy it rained, I just let my bike slip through the corners…just greased it a little," says Griffiths, winner of the Air DH Pro Women. "I tried to keep it smooth, pedalled when I could and scrubbed some jumps to keep my speed."
Tyler Allison, Whistler fastest local, was a stand out in the Junior Men category, taking top spot and keeping pace with the pros with a time of 4:31.05. "I was a little nervous because I trained on semi slick (tires) all week and then it rained. I decided to stick with them and it worked," says Allison.
The Air DH was the highlight of day 5 at Kokanee Crankworx 2009. Day 6 of the eight day Crankworx Festival includes the VW Trick Showdown in the Boneyard, including the live webcast of the event at 5:20pm online at www.Crankworx.com.
For more detailed results and event information please visit www.Crankworx.com and make sure to add @Crankworx via Twitter for all the latest news