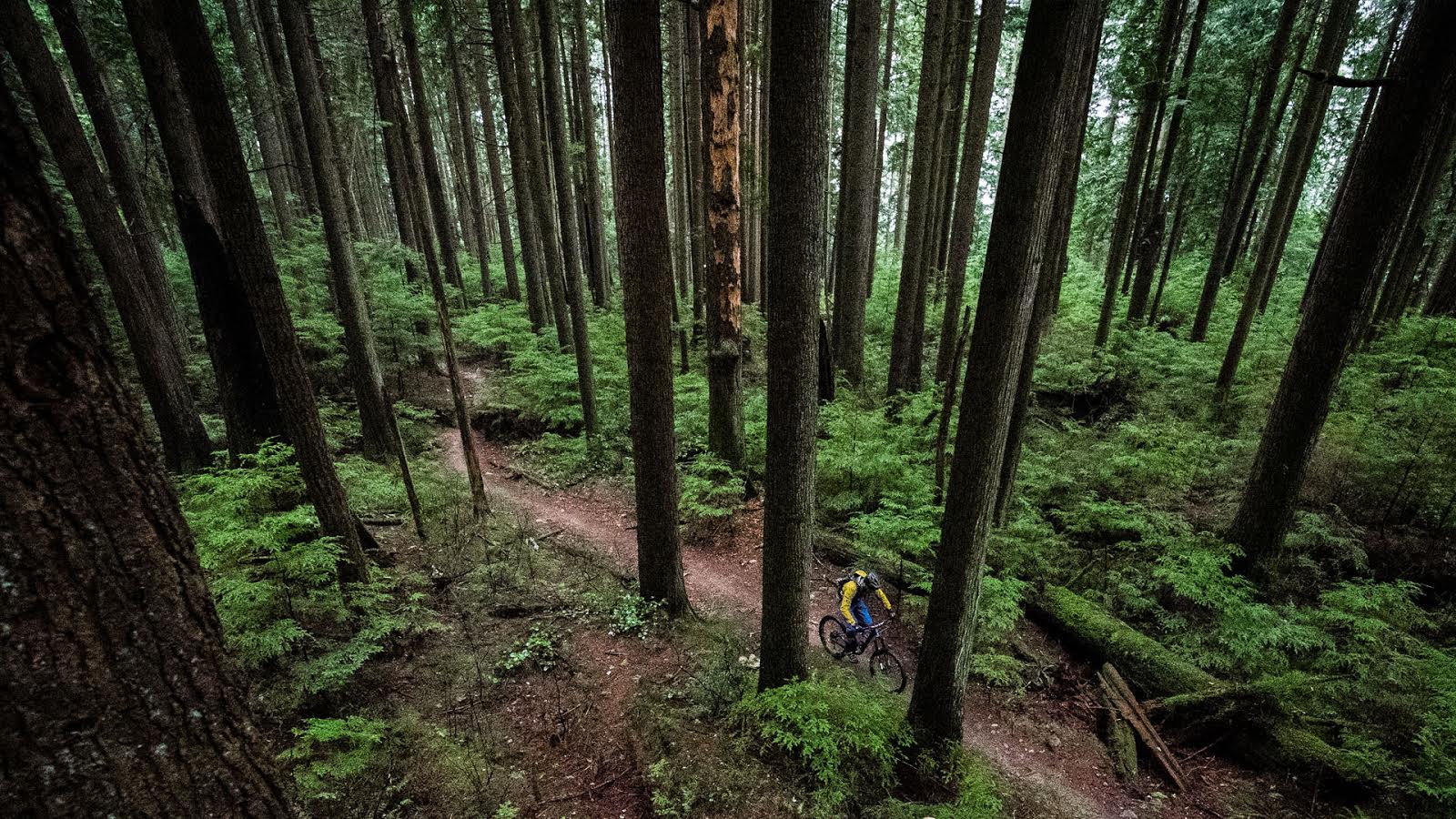 The Final Destination: Gunnison and Crested Butte
Day ten of our two week Ride Guide expedition to Colorado began with a much needed late start after far too many early mornings in a row. Eamonn, Cory and I packed up the truck and headed a couple hours east to the final stops of our trip, Gunnison and Crested Butte. We arrived at the Gunnison Holiday Inn, unloaded our stuff, and finalized our shoot schedule for the last leg of our trip.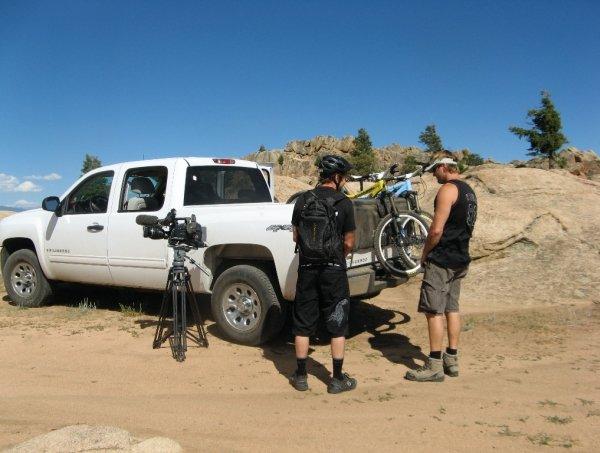 Eamonn and Cory planning where to shoot next on the moonscape that is Hartman Rocks. Photo: Rob Strickland
After a delicious and much needed lunch stop in Gunnison, we made a quick detour to the Tune-Up Bike Shop for a quick fix.  After a solid two week of abuse our bikes needed some serious attention, and the boys at Tune-up hooked us up huge. They basically threw our rigs right on the stand, and fixed them as we went and got some shots of the town.
After Cory got all the b-reel he needed of the town, we picked up our bikes, hopped in the truck and charged to our first riding location of the day, Hartman Rocks. Hartman Rocks is a bad ass multi-use recreational area just outside of Gunnison.  In total the area consist of 8,000 plus acres of federal, city and county managed land. There are literally hundreds of miles of trail to ride.  If you like riding your bike, rock climbing, dirt-biking, or 4×4'n, you would pretty much be in heaven. 

  Myself with Eamonn in tow as we explore some of the trails throughout the Hartman Rocks area. Photo: Rob Strickland

We rode a variety of trails in the Hartman Rocks area, including: Freefall, Collarbone Alley and the Notch. The first trail we hit started with a short climb on to a ridge where it wound through huge granite rocks that looked like they were from another planet.  The trail was a mix of downhill sections with some very cool rock faces combined with short spurts of uphill climbs.

The best way to describe the landscape of Hartman Rocks area would be a scene taken straight out of the Flintstones. Photo: Rob Strickland

The next couple trails had a mix of technical granite rock riding and some fast open hard packed single track. Overall the Hartman Rocks area was a tonne of fun, and is unquestionably a place to check out if you are ever in this part of the world.

Day 11 started with another 6:00am start, some very strong coffees, and a short drive to our final destination of Crested Butte, the 'Wild Flower Capital of Colorado.' 

Another cool early morning at 10, 000 feet. Cory, myself, and Eamonn on route to scope a location first thing in the am. Photo: Rob Strickland

The first stop of the day was an epic location where we shot a short section of fast single track that blasted through a meadow of wild flowers. Without doubt, this had to be the most picturesque location we had filmed all trip.

Eamonn leading the way through some single track Crested Butte style. These wild flowers were so big and thick that they would deliver welts to our arms and legs as we tore by. Photo: Rob Strickland

Once we were done frolicking in the flowers we headed back into town for a quick breakfast, and then took a short walk to the Crested Butte MTB Hall of Fame. It was really interesting seeing some of the first mountain bikes ever made, as well as seeing all of the various hall of fame inductees. After our tour of the Hall of Fame we headed to the Crested Butte Mountain Resort where we hit up the lift access trails.
BC Represent! We were happy to see that the BC boys made it into the hall of fame in Crested Butte, Colorado. Photo: Ian Nelson

Due to time restraints we were only able to ride one of the ten trails on the mountain – Avery. The trail is used for one of the Mountain States Cup races and it is a true DH trail. There was a mix of everything on Avery, including: mean rock gardens, ripping single track, jumps and drops. This was definitely the most difficult trail of the trip, and sending it down Avery was a fantastic way to end our riding adventure in Colorado.
DH shredding at the Crested Butte Mountain Resort. The mountain offers 10 trails which range from beginner to expert. Photo: Rob Strickland
Is there any doubt why Crested Butte is the wild flower capital of Colorado? Photo: Rob Strickland
When we were done at the mountain we packed up our stuff and headed back to Denver where we spent the night,  and flew home the next afternoon. After all was said and done, we finished our 12 day trip with some nine hours of footage, which will be condensed into 23 minutes of action packed television. If you get a chance, Colorado is remarkable place to ride and explore. Thanks to everyone at Ride Guide TV for the amazing memories!