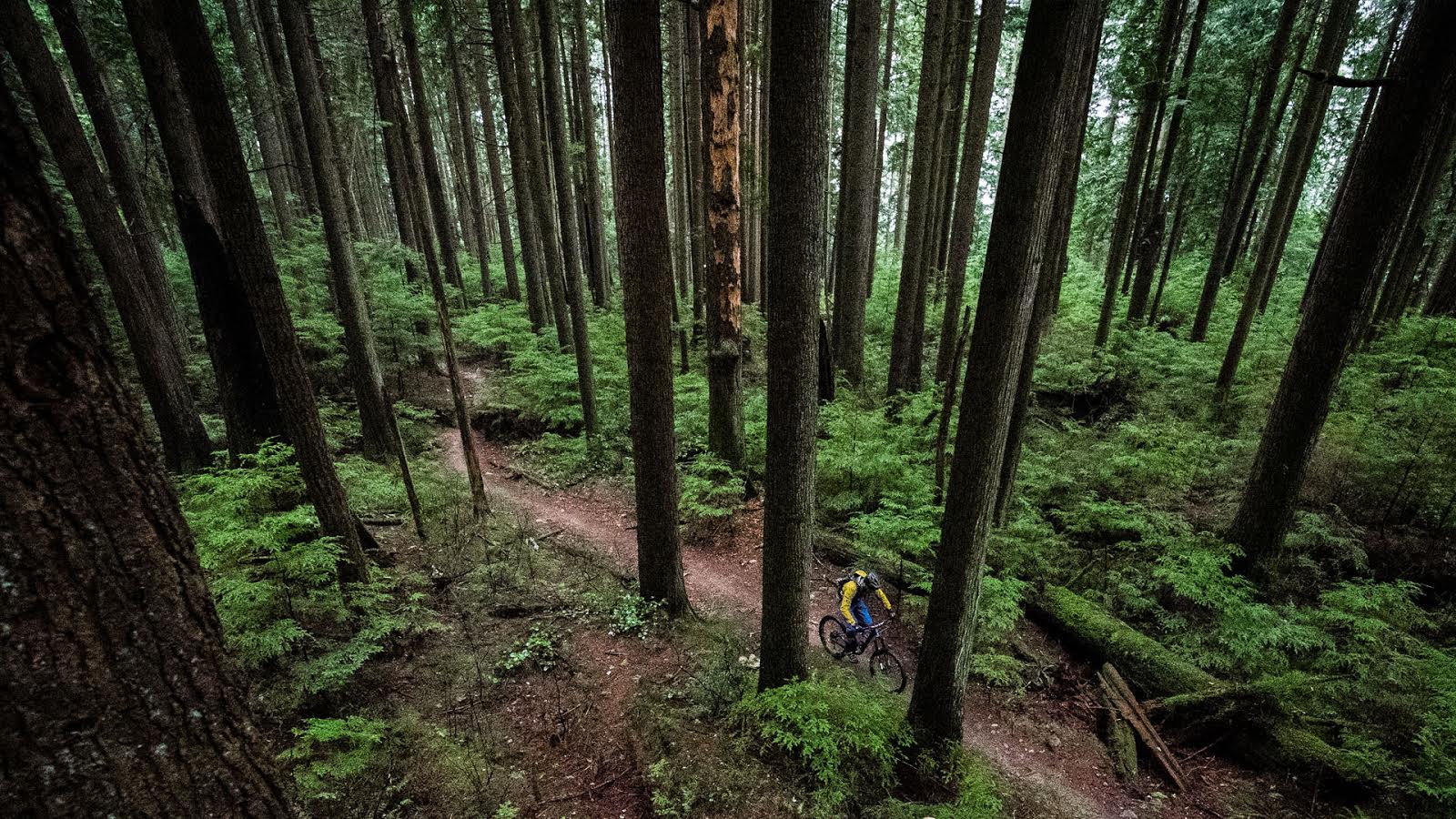 DEEP SUMMER WILDCARD WINNER
SAINT DEEP SUMMER PHOTO CHALLENGE NAMES BRYAN RALPH AS WILDCARD PHOTOGRAPHER
ralphie of Nelson, BC Will Join Roster of World-class Mountain Bike Photographers
WHISTLER, BC August 4, 2009 – After poring over 40 photographic submissions, the Saint Wildcard Photographer for the Saint Deep Summer Photo Challenge has been named. Bryan Ralph, aka ralphie, will join the five confirmed photographers and compete to put together a slideshow, shot over three days in Whistler, BC.
As stoked as ralphie was to hear he was in, he now has the task of calling Mattias Fredriksson to let him know he won't be available to act as a photographer's assistant in the competition.
"I really wanted to be a part of this competition regardless of whether I won the Saint Wildcard so I took the time off and offered to help Mattias," says ralphie. "He was really rooting for me to get into Deep Summer though and I am so excited to compete in this event."
No stranger to the Saint Deep Summer Photo Challenge format, ralphie competed in the 2nd annual Arc'teryx Deep Winter Photo Challenge as a wildcard entry and walked away with third place.
Joining ralphie are some of the world's best mountain bike photographers. Mattias Fredriksson, Yorick Carroux, Harookz, Dan Barham and John Gibson will be rallying their athlete teams to embark on three days of intense shooting and editing commencing Friday, August 7. Slideshows will be handed in by the end of the day Monday, August 10. Then, on Wednesday, August 12 at 8pm, the Fairmont Chateau Whistler will play host to the Saint Deep Summer Photo Challenge slideshow event in front of an audience of up to 1,000.
Tickets are $15 and are on sale at Whistler Blackcomb Guest Relations. They can also be purchased over the phone by calling 1.866.218.9690. Based on the popularity of the Deep Winter event, organizers anticipate the Saint Deep Summer Photo Challenge to sell out, so be sure to purchase the tickets in advance.
Get more information and RSVP for the Saint Deep Summer Photo Challenge at facebook.com/whistlerblackcomb. Keep up to date on all things Kokanee Crankworx through www.crankworx.com and make sure to add @Crankworx via Twitter for all the latest news and event updates.