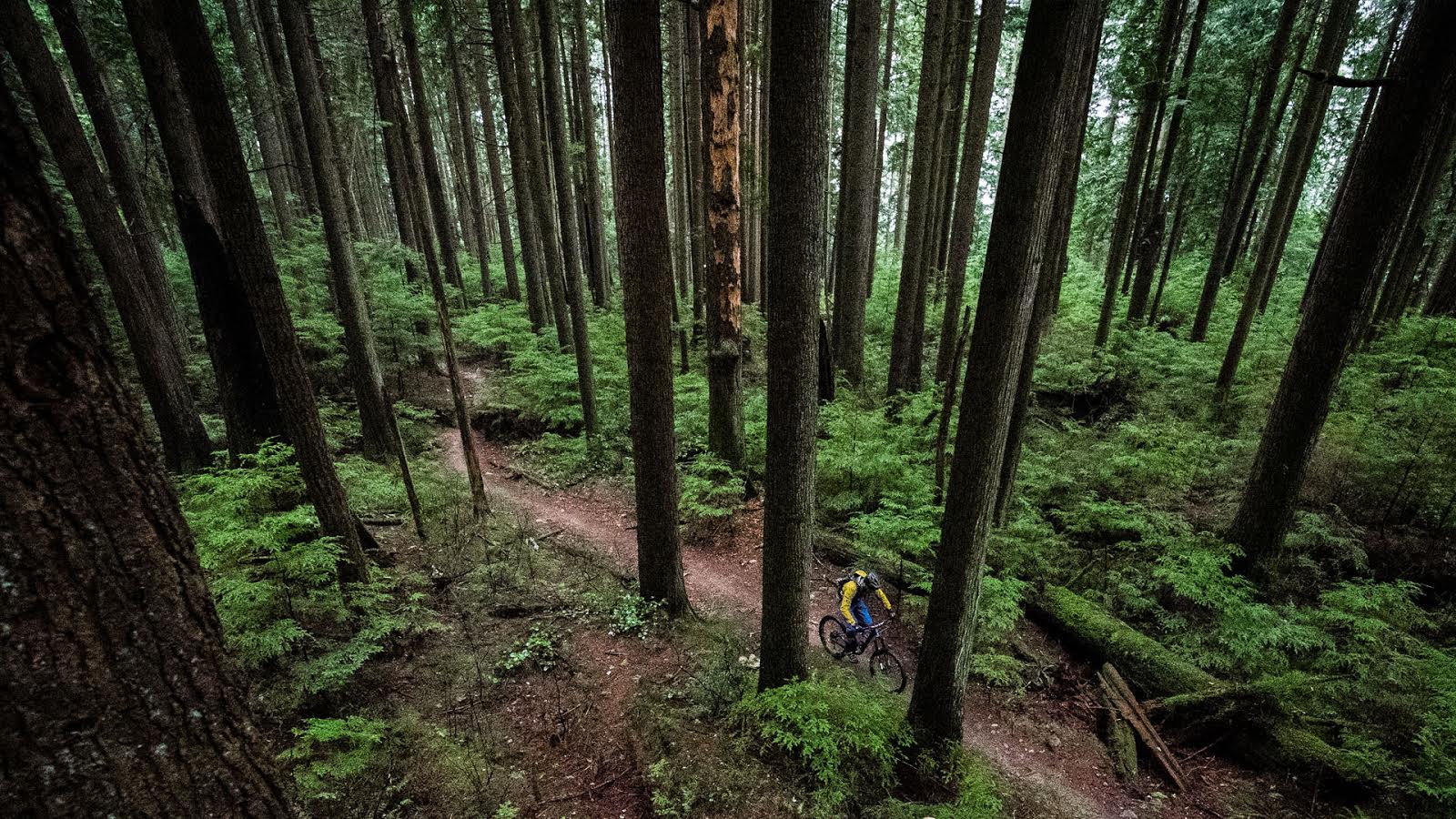 Moab!!
Since we drove down to Colorado, It's a long drive home, We thought we'd stop and hit some fun places to ride on the way home like Moab and Green River!!
We left monday Morning from Vail and drove straight to Moab. Its about 4-5 hours away and the drive there is really beautiful.
That evening once then heat subsided we rode some slick rock.
    Our group form left to right: Eric Lawernuk, Andrew Cho, Logan Peat, Myself, and Ross Measures
It is really amazing how much traction there is and how hard you can turn.  It is like the ground is plastered in sand paper.
We didn't ride any trail in any particular order.  We just roamed the vast area and took in the sights.
    It was along way down.
We had dinner that night at an all you can eat pizza parlor.  We ate way too much.  The Chefs were making special Pizza's just for us!
We spent the night in a hotel in Moab and got some much needed rest.  It was going to be a long day.
In the Morning we packed up and headed over to the hardware store to pick up some shovels.  We were going to need them to shape up some dirt in Green River.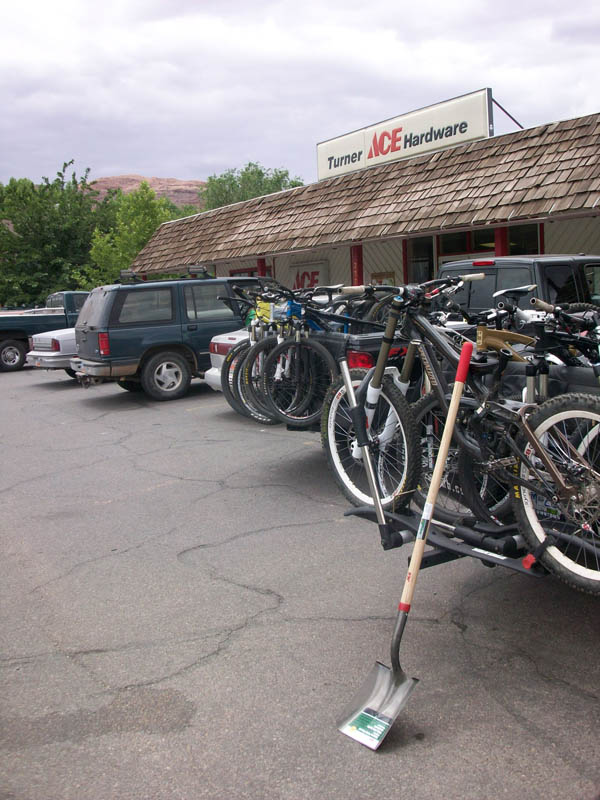 Definitely not the best shovel I've ever owned, but it did get the job done.
Green River is about an hour from Moab.  It took us nearly 6 hours to get there.  We got a little side tracked amd went to see Arches National Park!
It was really cool to actually see them.  They are a lot grander then they make them seem on televison.
    Getting up was the easy part. I was more concerned about getting down safely.
    I've been to this infamous jump 5 times now and have yet to actually hit it. Its either been Dark, way to windy or the tranny was so soft you would just sink if you rolled on it.
We found the super booter from the New World Disorder Series.  The weather was not on our side.  There was a crazy side wind blowing.  We all decided to play it safe and not hit it.  You go really high on it so any little bit of wind an your going to land way off to the side.
Farther down the road the terrain changes. It goes from the grey sandy dirt you find in Green River to the dirt you would find in Virgin, home of the Red Bull Rampage.
We spent a few hours hiking around on one smaller mountain.  Cho and myself were the only two with big bikes.  We went up and built a ridge line from top to bottom. It featured everything from face to roll, wide open pin spots to a few nice sized drops.
    Riding down the ridge lines was easiliest the funnest part of the trip.
We are now on our way home and will be back in Canada soon enough.  The trip was a lot of fun.  We got to ride some new places. Meet up with some friends we don't get to see every often and we can't wait for the next trip.
– Mitch –