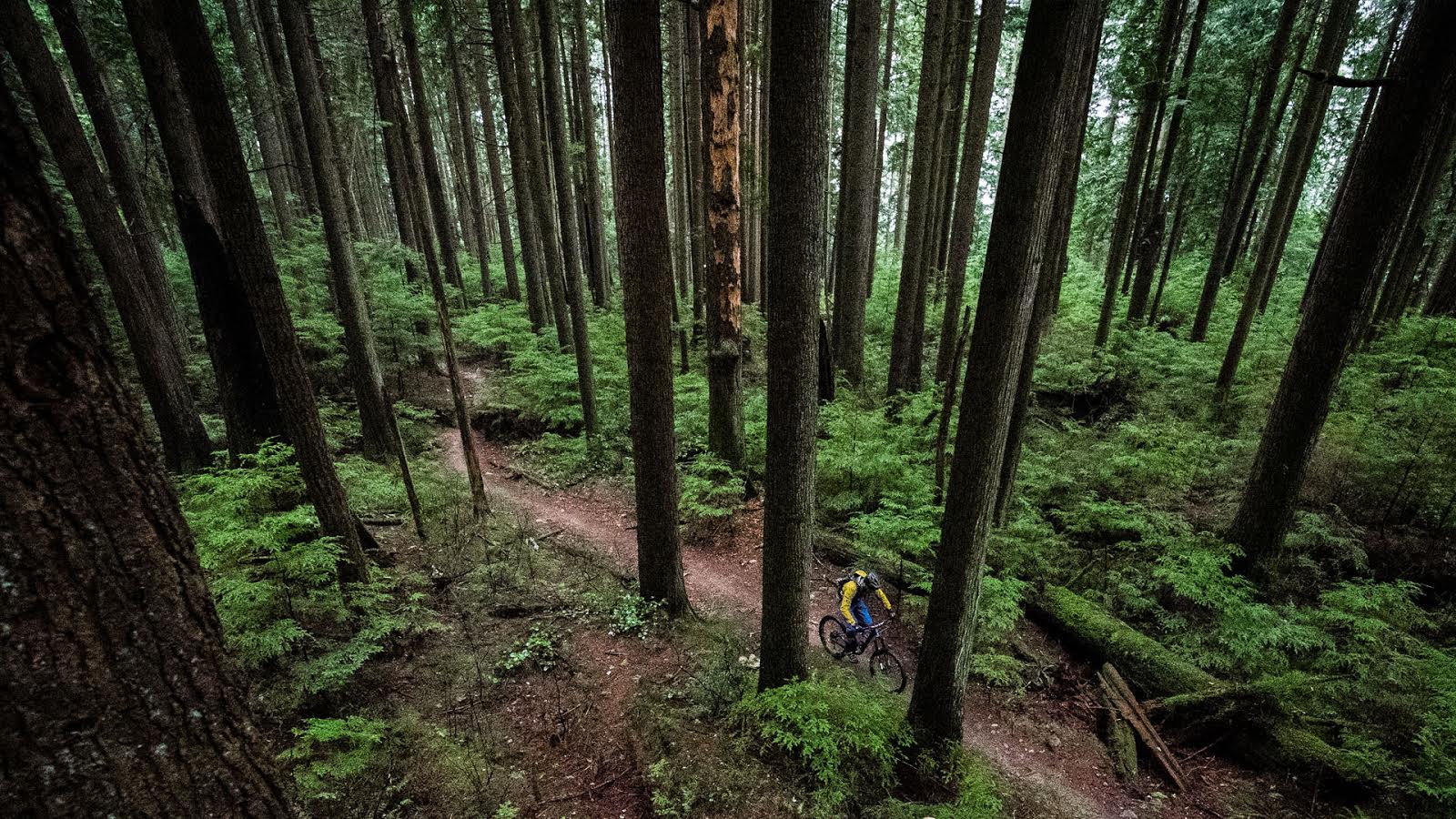 2010 Specialized Demo8 – Initial Review
In the last year or two mountain bike downhill racing has come back with a vengence. More and more companies are marketing for to the DH crowd. Specialized Bikes is probably investing more than anyone. They sponsor Freecaster.tv, signed 2 top riders last year, sponsor North American teams (including Team America and Bryson Racing Clan) and more. There has been a lot of articles and hype on next years Specialized Demo 8 for 2010 but I've seen nothing on how the bike rides. Information on the next years Demo can be found on numerous articles, forums and media packs and there probably 10 or so riders on them:
nsmb Article
Ride Monkey Boards
Singletrack World
There is a lot of misinformation in some of the threads, so here is the real deal. The frame is basically a Specialized 8 with some geometry changes. With input from Sam Hill and Brendan
Fairclough, the BB was lowered 1″, a 1.5″ head tube was added to allow for a lower front end, the seat tube was slackened, travel was reduced from 8.3″ to 8.0″ and the head angle was slackened slightly.
I got my frame last week and the first thing I did was go to James from Suspensionwerx to set up the rear suspension. No bike is complete without a Ti Spring so James put that on as well. I had master mechanic Tristan Olk from John Henry Bikes build it up for me and get it ready to ride for the weekend. It was basically a swap of parts with some new Syncros components for good measure. For the most part it seemed like the same bike but it was lighter (at least a pound).
Tristan is the man! He's pretty fast as well.
Here is the biggest change:
13″ BB is serious business… good thing the new RaceFace Atlas cranks are super burly.

All built up… sure is pretty.
If you're running this bike next year, you'll need 165mm cranks and low profile pedals… trust me
on this.
New 31.2″ bars… these take awhile to get used to but the increased leverage makes the knarl and turning easier.
Getting the proper bar angle on the bike is key to proper handling and takes time to dial in.
New lightweight Syncros seat and post… one bolt for the post makes adjustments really easy.
1.5″ Head Tube has the ability to make the front end lower and stronger.
My first ride was on Saturday morning and I pedaled up Old Buck to Empress Bypass. I wanted some saddle and bike setup time before hitting up the North Shore gnarl in the afternoon. One of the first things I noticed is that pedaled a lot better than my 08 Demo 8. I believe it's a combination of suspension setup, (James is a big fan of air pressure in the 125 to 150 psi range for the Fox so the suspension doesn't wallow mid stroke) and lighter weight. I was running 100 psi previously. Another thing that I noticed is that climbing I will need an extension post – but this is a World Cup downhill race bike and not a Super D bike.
Going down Empress bypass, a short bermesque trail, I didn't notice the low BB as the trail is pretty flat but the bike definitely rails the corners more aggressively than my previous Demos.
Saturday afternoon rolled around and we hit up an old schoolish trail and this is where I noticed the low BB. It doesn't feel an inch lower, maybe 1/4″ to be honest. I am waiting for new low profile pedals which I think will help immensely. With new pedals, 31.2″ wide bars and a seat that was too high for my liking, I wasn't as aggressive as I normally am. I find it takes a few rides to get things flowing along.
Sunday we hit up Cypress and managed a couple of laps down 5th Horseman. This is where the bike shines… steep, rocky, high speed and a couple of berms at the end. 90% of this trail is World Cup worthy – what the bike is built for and what I like to ride.
Overall I haven't had that much time on the bike but it's built to ride aggressively. More testing/fine tuning on my end but it definitely likes to go fast. See you in Whistler and Silver Star very soon.
Review Update:
I did raise the BB to 13.5″ after the initial rides from the advice of Specialized's main engineer Jason. This made the bike slacker but overall more manageable and comparable to what Sam and Brendan are currently running.
Cheers,
JW
Want to give your two bits? We already have a much-used Demo 8 thread here.