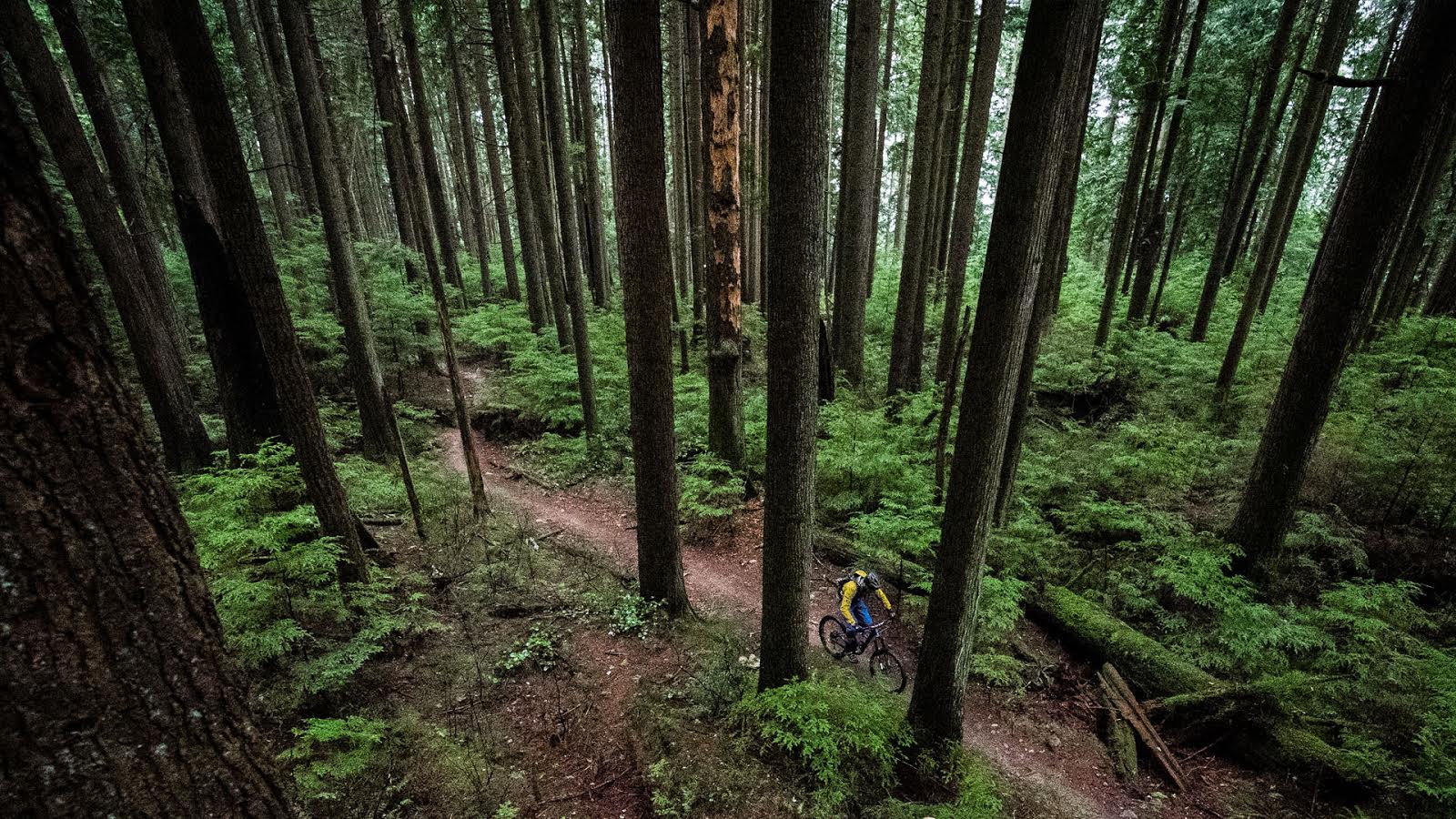 Whistler Bike Park Report – Spring 2009
I was up in Whistler Bike Park this weekend for the first time this year. Usually I'm up earlier but the trails on the North Shore have been so good it's hard to leave sometime. I have some friends from Vernon who come up every year before the Silver Star Bike Park opens and I usually join in for the berm/air miles activities. Conditions this time of year can be dicey but June so far has been hot and dry and the bike park is in prime time right now. The trail crew have also been buffing up the berms and lips… so stoked on the Park right now.
The Boneyard is getting set up nicely with Dual Slalom and stunts for CWorx. I'm hoping they are putting in a 4x course.
you can see the progress in the Boneyard and last wooden structure is massive
Vanderham sized gap if you decide to… Timo could backflip it.
Bearclow style wallride… looks really intense in real life.
Wooden kicker to huge gap to the always present Giro Trailer to drop. I think Brandon or Cam will backflip this.
Whistler is the birth place of the wall ride (remember the Marzocchi Wall) so might as well have two of them.
Saturday we basically did either Dirt Merchant or A-line. We did manage a lap down Upper Joyride to National DH but Johnny went down on a dusty rock slab… he's out with a sprained hand.
Line ups were longer on Saturday than Sunday… usually other way around but it wasn't that bad.

By Sunday, the park was really dry and getting drier every run. The trail crew closed down the bottom of A-line for about an hour to fix up a couple of berms and trannies. We basically did the same game plan as Saturday but threw in a couple of Crab Apple Hits. The berms were getting quite loose but it didn't seem to matter with the Maxxis Minions. I've never run tires that stick to the corners like these, it's quite impressive. The Fox 40 and DHX 5.0 performed flawless and thanks to James were setup perfect for the conditions. I like to run my rebound slightly faster in Whistler than the Shore as you going much faster and the park has stutter bumps that can rattle you silly.
Local celebrity Cory Leclerc rocking a rare Fox pyjama suit and doing some coaching on the hill. With a little luck Cory will be joining us as a filmer, announcer and as a guest judge for AIRprenitce.
Rockstar Curtis Keene "The AmeWolrican Dream" in Whistler on his Sam Hill inspired Demo8 before taking off to the next World Cup race.
Good times were had by all I can't wait to be back !
Cheers,
JW