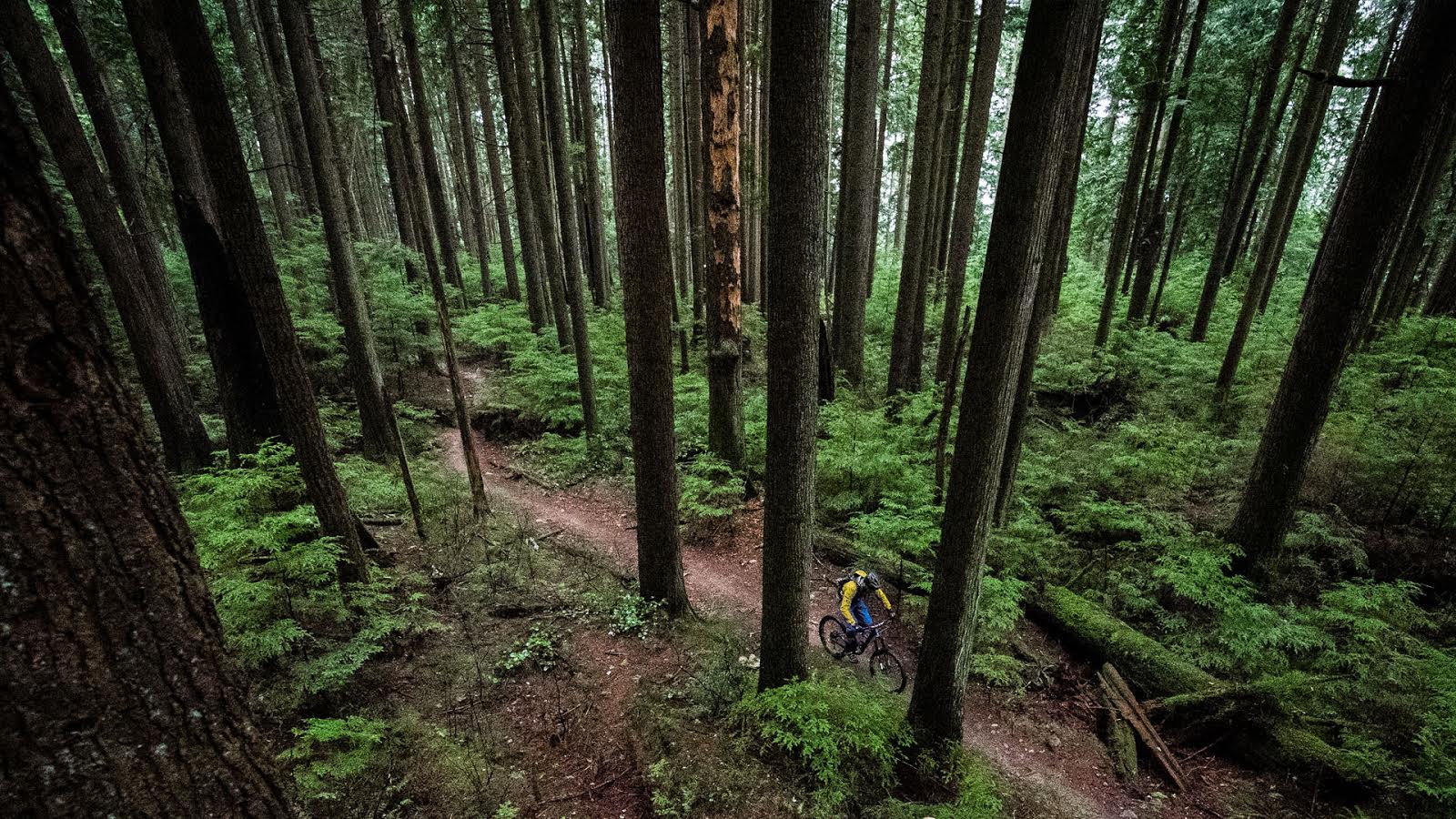 Green Coast Eamonn – Part 1
According to Sterling Lorence, June is the best month to shoot on "The Shore" and I would agree. The saturation of green sword ferns sprouting throughout the forests floor and chlorophyll filtering throughout the leaves makes it ideal for taking mountain bike pictures. Unfortunately it hasn't rained here for over a week so the green wasn't the greenest and the sun decided to stay out more that it was behind the clouds despite a cloudy morning. Eamonn was anxious to take some photos on his new rig so he called up Digger and were set for a Sunday afternoon date with fate.
Eamonn chilling after the hike up and with his shirt on
The "Burly Digger" enjoying himself
Eamonn doing his impersonation of a sherpa
We waited for quite sometime for the sun to hide behind the Cloud People but it didn't happen so we decided to call it here and check out another nearby location.
The sun was still out but we mostly wanted to scope the line out. While Mr. Sun hid, we got a few shots on the easy stuff.
It's supposed to rain soon so we'll be back !
Cheers,
JW