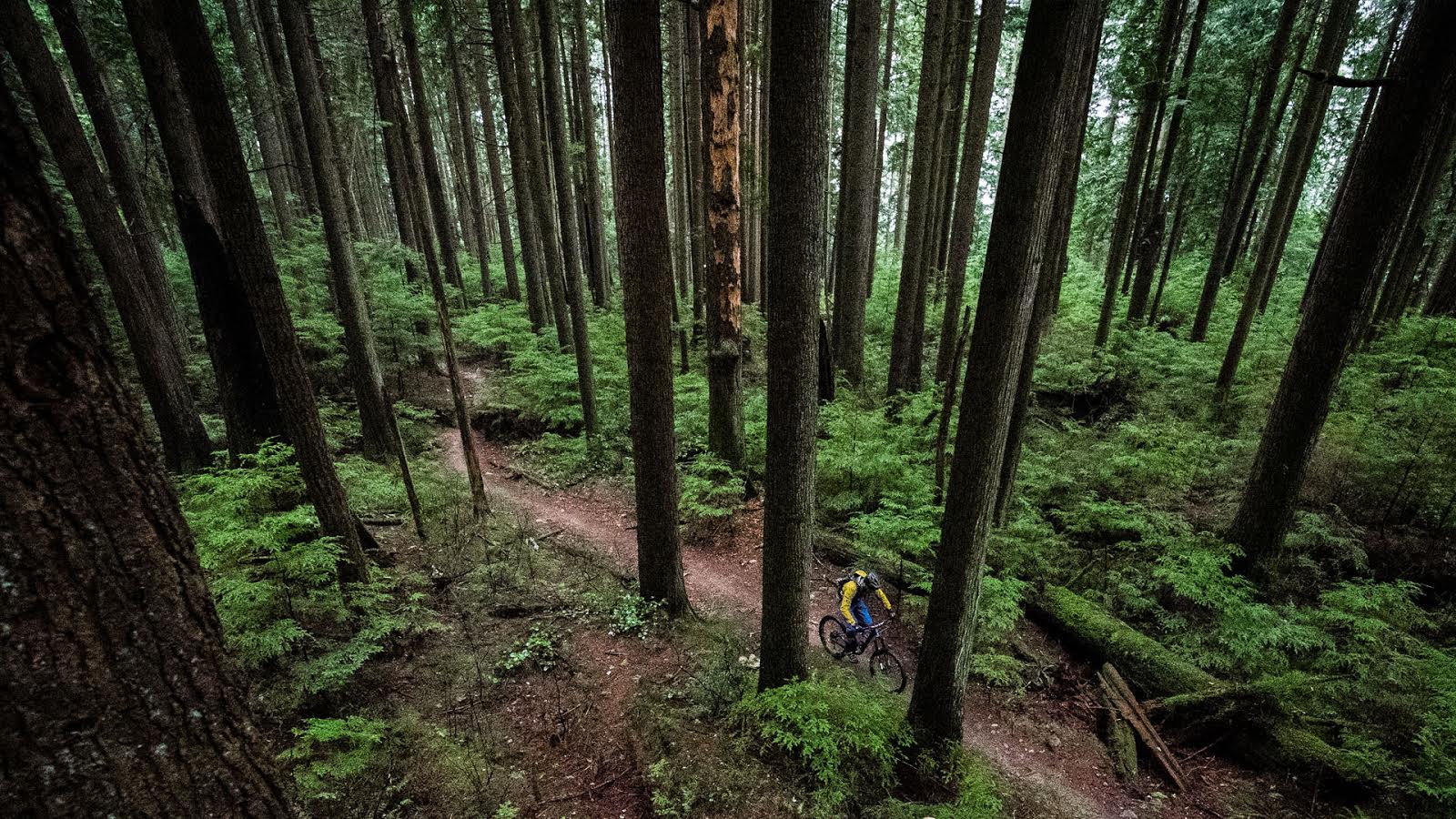 Blissed Out In Switzerland
Booooom! Mountains!" Almost a year later, I can still hear those words ringing in my ears. All I have to do is close my eyes and picture Joe Schwartz, Big Mountain Bike Adventures senior guide with his arms spread gesturing grandly at his backyard trails with a wide-toothy-grin. For the next 2 weeks, I was going to enjoy some of the best riding of my life and experience the purest definition of Swiss bliss. For what I can't picture in my head looking at Blake Jorgenson's photographs floods my memories and I know I will dream of endless wide-open, Swiss Alpenrock.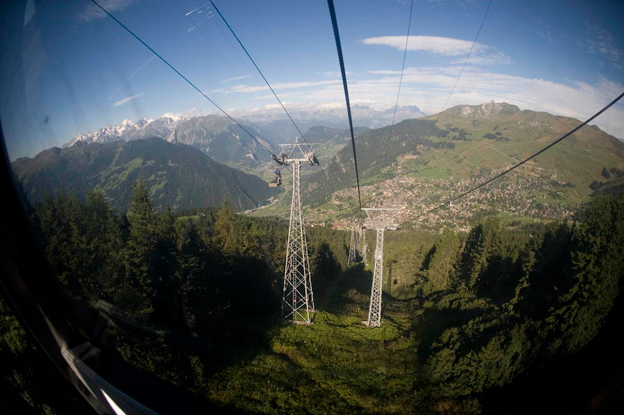 Accessing the goods in Switzerland as easy as jumping on a lift. Gondolas and trams seem to connect the valley-towns to distant peaks and the possibilities for good riding seem limitless.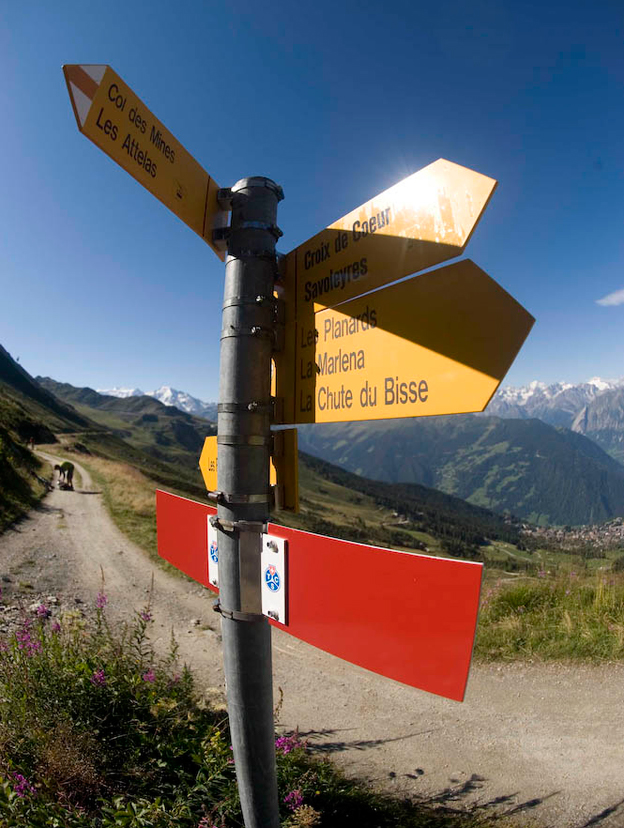 In Switzerland, the biggest decision one might make on any given day is which of the country's limitless trails to ride.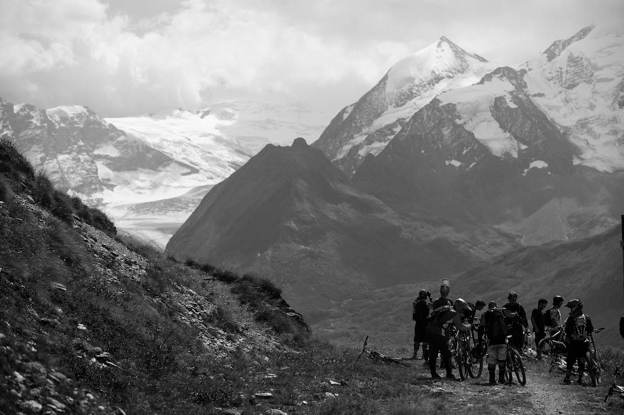 Big Mountain has put together a first rate network of trails that continues to change and grow. It's not unusual for both clients and guides to make first descents creating an air of adventure for everyone.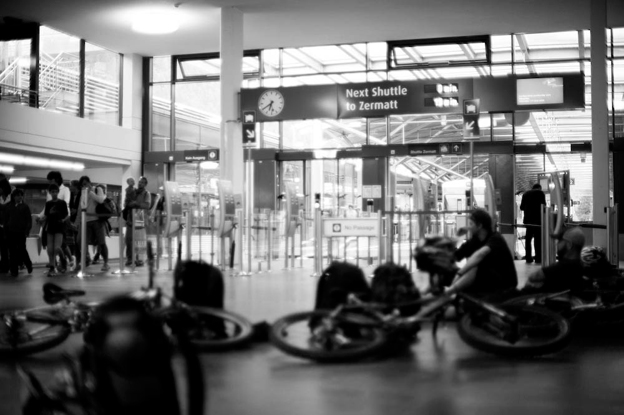 The Big Mountain Alpenrock tours can often feel like a scene from Planes, Trains and Automobiles. Just about every mode of transportation is used at one point to get groups to the distant trailheads.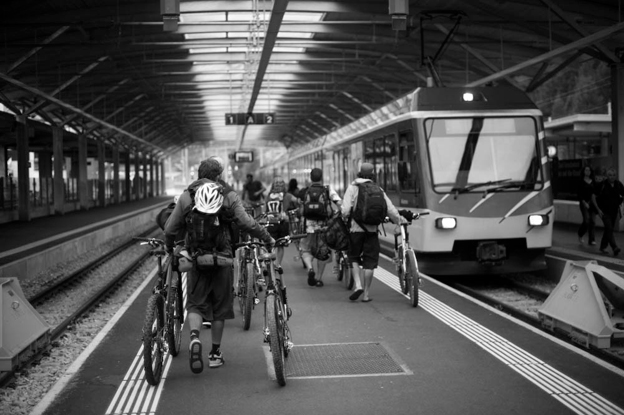 The mountain town of Zermatt is accessible to travelers only by train and completely car-less. Everywhere you look everyone is on bikes and it's simply awesome.

 Bikes. Yep.   

 Descending over 20,000 vertical in a single day can take a lot out of a
guy. Even Wade Simmons.

 Zermatt lies in the shadow of the famed Matterhorn and has been a destination for adventurers for over a century.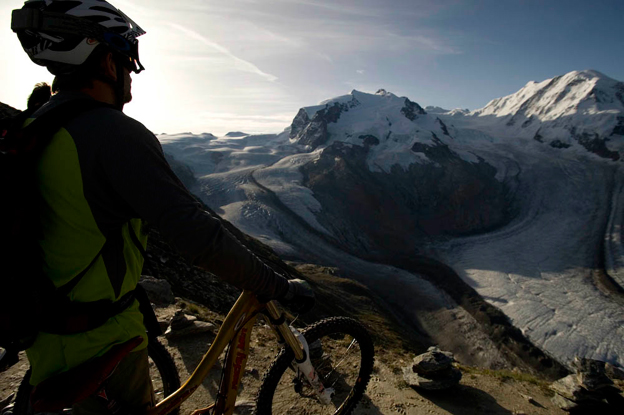 At the crack of sunrise we were due to climb on the Gornergratbahn, the highest open air railway in Europe and begin yet another epic decent high in the Swiss alpine.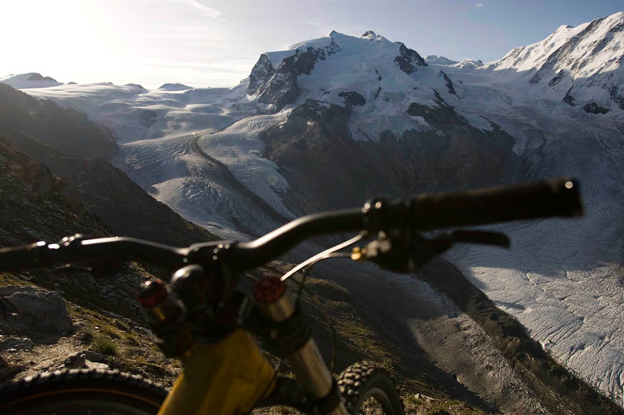 View over Wade Simmons handlebars. I wonder if that bike knew how much fun it was about to have?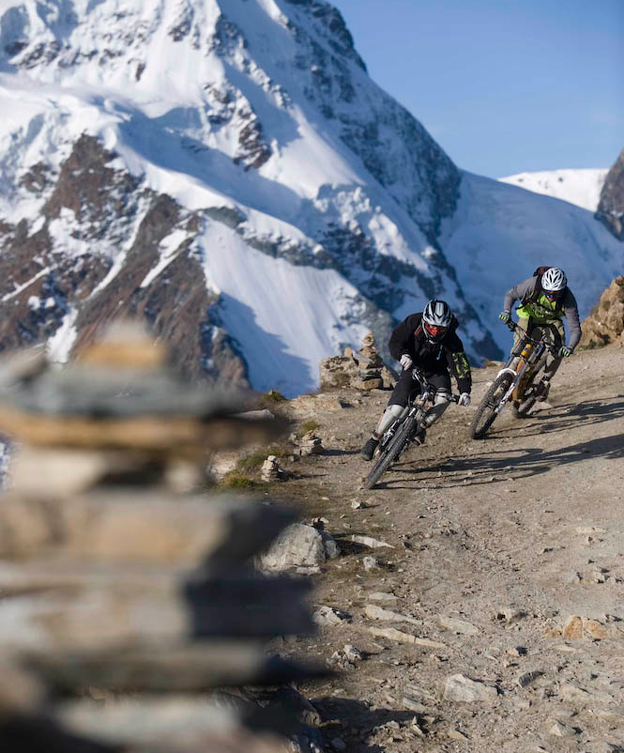 There are so many trails that year to year Chris Winter, Big Mountain's owner/operator will put rubber to a multitude of trails that he's never ridden before. That's all the more impressive considering he has been coming here for over 10 years for months at a time.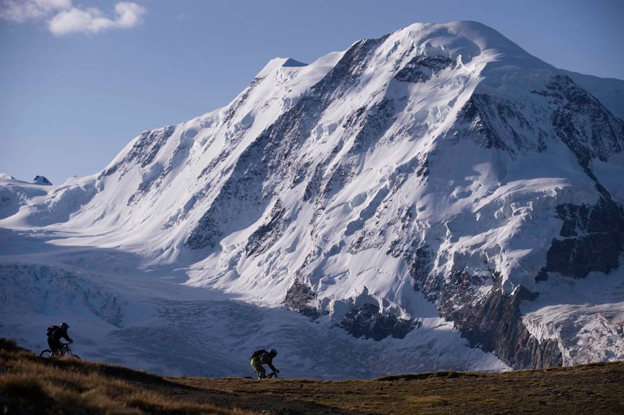 The real hazard is to not get blissed out by the sheer volume of great riding and take some time to enjoy the fact that you are riding trails that only a handful of riders have ever heard of let alone ridden. Here Wade and Chris are sampling some early morning Swiss bliss.

 In the high alpine tire treads merge with the boot prints of adventurers who had made this journey for centuries before. Riders: Chris Winter, Wade Simmons.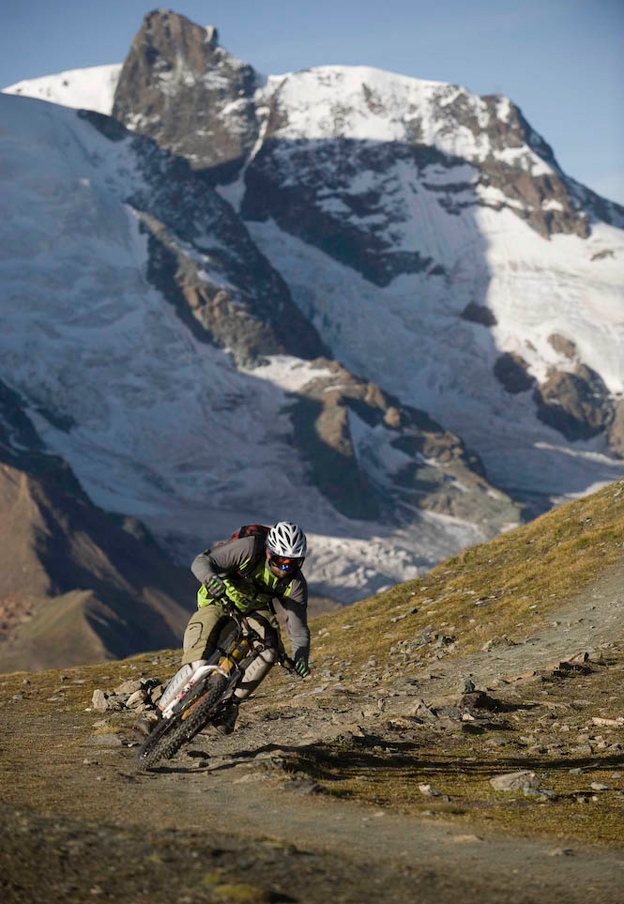 The adventure and the thirst to discover new trails has veteran riders like Wade Simmons returning year after year and as he says "After my first trip to Switzerland, I knew that I needed to come here to ride at least once a year for the rest of my life!"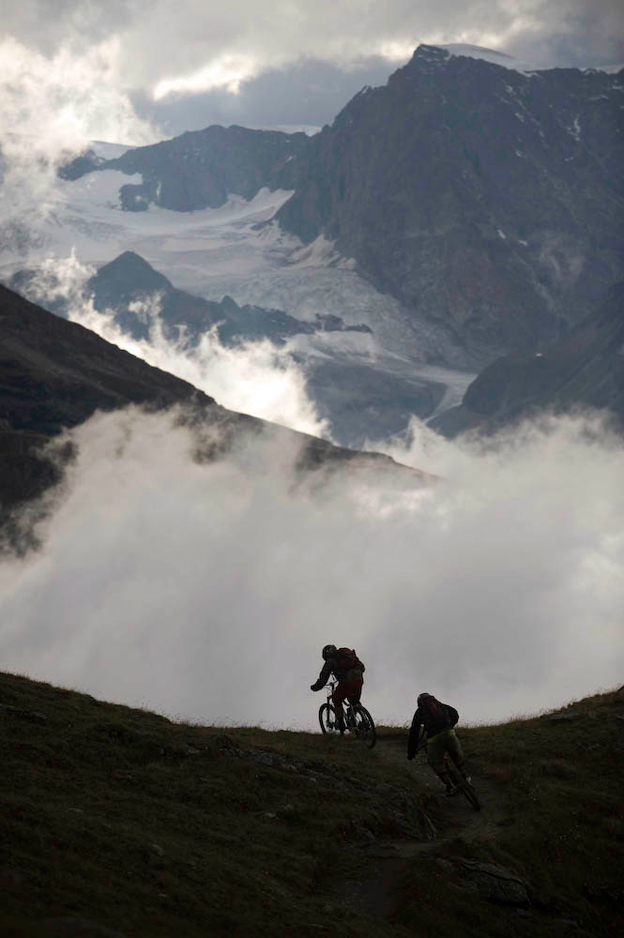 Joe Schwartz and Wade Simmons exploring the large network of trails in the evening glow of the high alpine

 The temperamental weather of the mountains is such that one minute, you can be riding under clear blue skies with the snow covered slopes of the Matterhorn looming behind you and the next, moving through an otherworldly landscape of mist, razor-sharp rock and boot stamped-switchbacks.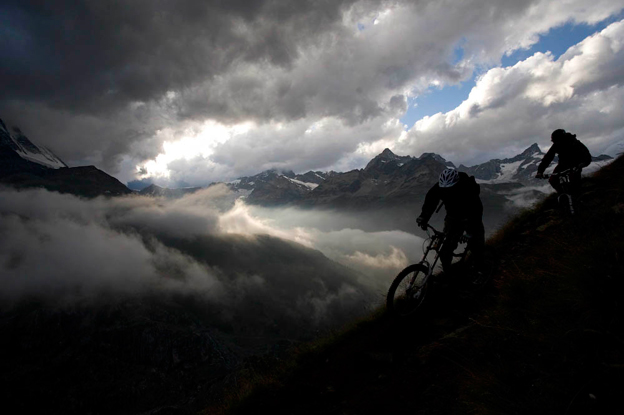 The word 'epic' gets used a lot to describe riding singletrack. I think the word was invented by someone riding this trail.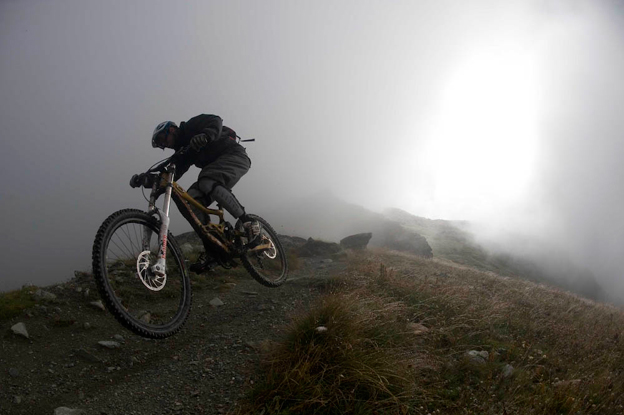 Simmons gets his Flatline up to 88mph after engaging the Flux Capacitor, slicing through time and emerging from the morning Swiss mist.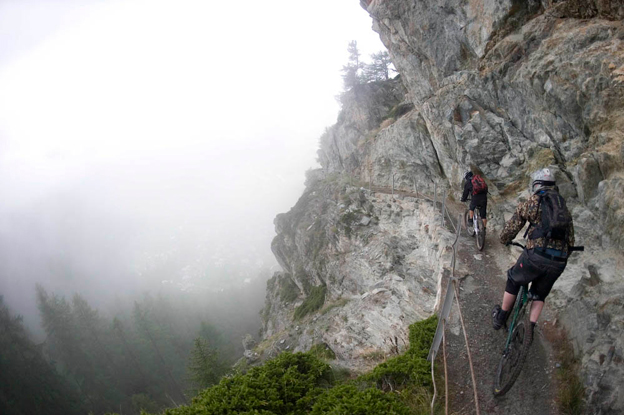 In Switzerland, I experienced exposure like I had never seen. By the end of my trip I barely noticed the hundred foot fall just inches to the left of my rear tire as I followed guide Chris Winter across a narrow ledge.
Big Mountain is offering two Alpenrock trips in 2009  – Friday, August 14 to Saturday, August 22, 2009 and Saturday, August 22 to Sunday, August 30, 2009. Cost is $2925 CAD. Details here
Check out part 2 from Blake Jorgenson and Dave Smith by clicking here…