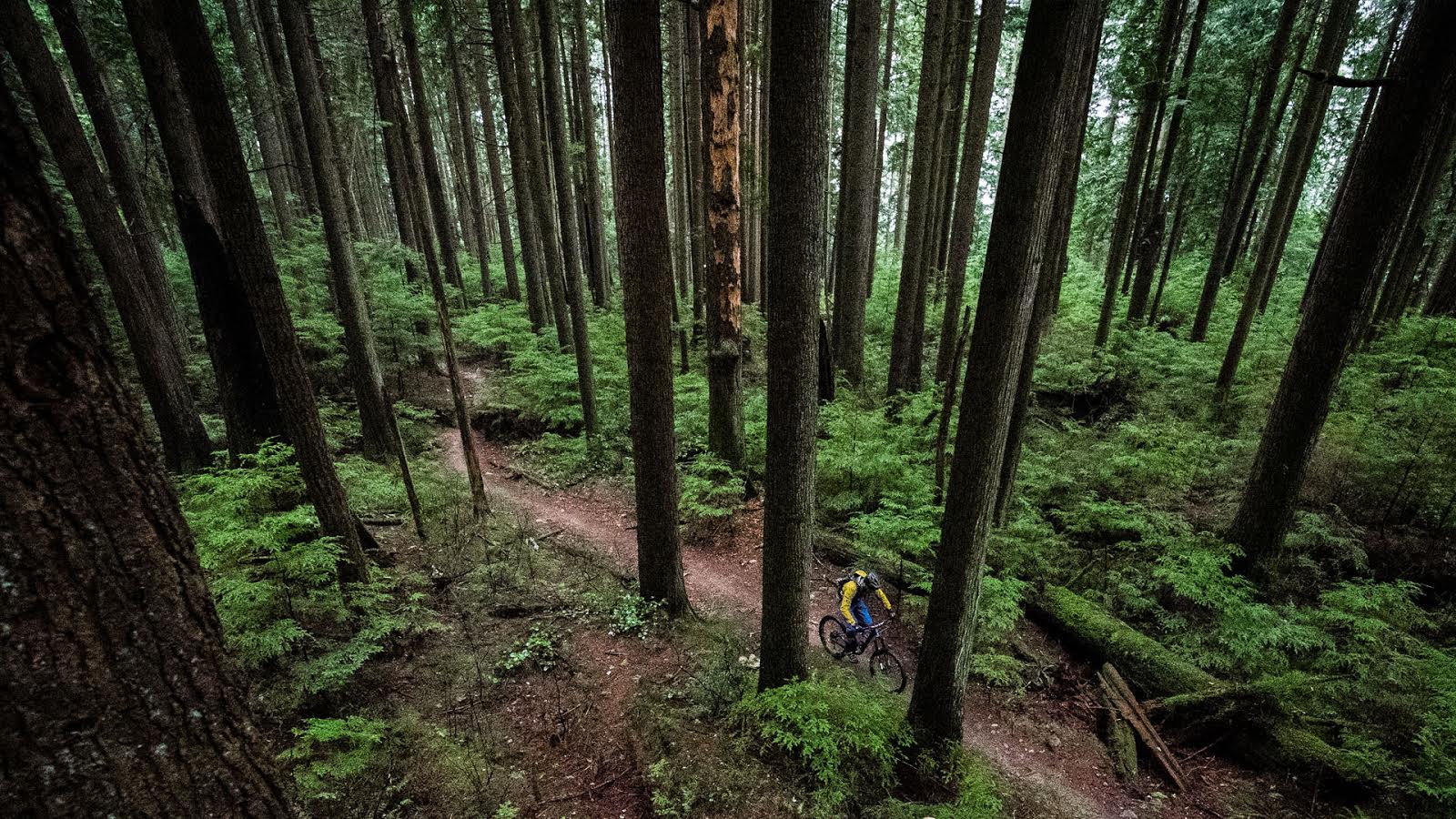 The Kona Shonky Inc.
2009 Shonky Incorporated
The girls and guys at Kona design and spec all their bikes in Vancouver, BC and Ferndale, WA. They build the bikes by getting feedback from bike shops and riders all over the world. This feedback 
is gained simply by riding with a ton of talented riders and shop staff, get them to start talking, and just sit back and listen.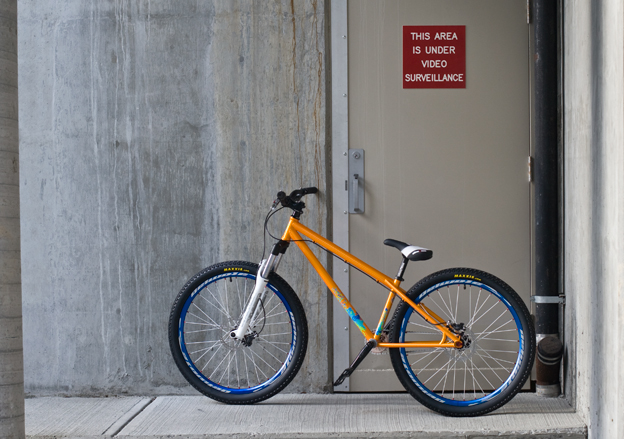 It's tough to get it right, and sometimes, if you're lucky, you can put together a bike that has top notch parts, hits the lightweight mark (around 28lbs for the Shonky INC), handles and rides amazingly, and doesn't blow the budget. The 2009 Shonky INC will suck about $2299 from your wallet. The sum of the parts still outweighs the value, but doesn't come close to the pure fun of the ride it provides. One of those "listeners" is Matt Stevens. Matt's been with Kona for 10 years, and while he was born in Vancouver, he's had the chance to see, work, and ride trails and parks all over Canada.
The inspiration for the 2009 Kona Shonky INC came from Matt's work at Pipeline Bike Park just outside Vancouver and from traveling and riding in cities like Toronto, Ottawa, Halifax, and Montreal. "The trick to making a great bike is to go riding with a lot of great riders, and just listen," he says.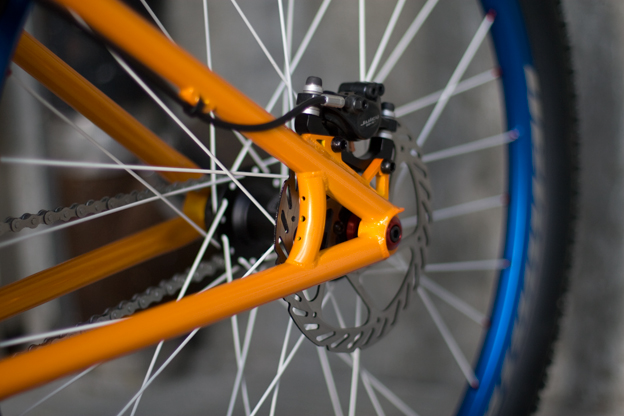 "I wanted to make a bike that was rare and cool, but was also not crazy-high-priced so no one could afford it. I got a huge amount of input from riders all over Canada, and although the riding varied everywhere, the basics were clear: high end steel tubing, dedicated singlespeed, light and fast. Something that could ride street, park, trails (jump) and race 4X."
"It's like a Shonky, but more like a Pro-Model, Like…Shonky…INC."
The initial reviews from testers and demo riders have been great, and it's even gotten attention from Kona's Clump team as the Lacondeguy brothers may be showing up at a few contests on Shonky INC frames. But don't think you'll see them everywhere. This is a limited production 
run, only 50 were produced. 11 frames and 39 completes will be seen in all, each exclusive to Canada.
"We had a lot of riders testing the prototype during the Abbotsford Indoor 4X Series, the Toronto Bike Show, and rides all over Canada. It's hilarious to see the look on a 15-year-old kid's face when you give him your bike and tell him to ride it for a couple laps of the park and let me know what he thinks."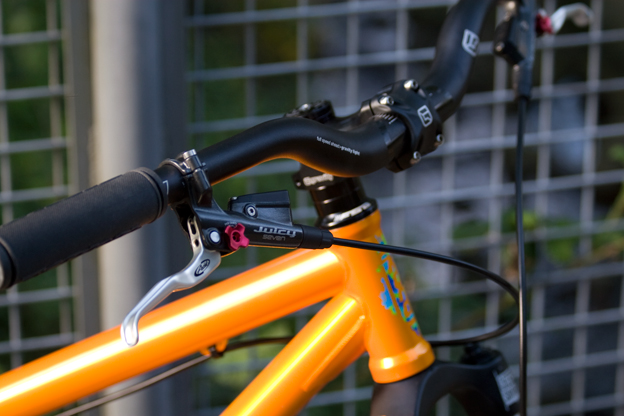 The bike sits on a backbone of Reynolds 853 air hardened chromoly which has always offered riders an amazing feel while maintaining strength and light weight. Tangerine Gold paint is wrapped around the clean lines and welds and complimented with subtle attributes like an integrated headset and graphics. The frame is available in two sizes with a 23.1″ top tube (small), and a 23.6″ top tube (large).
To further complement the frame, Kona got some help from some really great companies.
"Mike from Atomlab set us up with a custom set of Pimp Lite dedicated singlespeed wheels in a super-custom electric Blue. Rock Shox custom painted their 2009 Argyle 409 white, and we tossed in a set of one-off custom jet-black Kona Wah Wah pedals."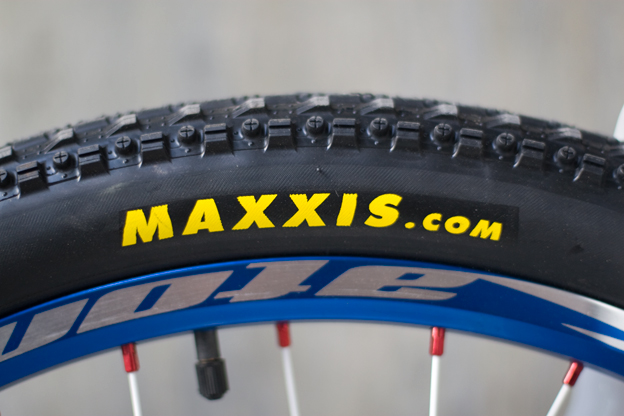 The bike is finished off with a Gravity Light bar and stem combo, Kona Race Light Grips, Maxxis Crossmark tires, an Alien Nation Pivotal seat and post combo, and an FSA Slot 28T crankset.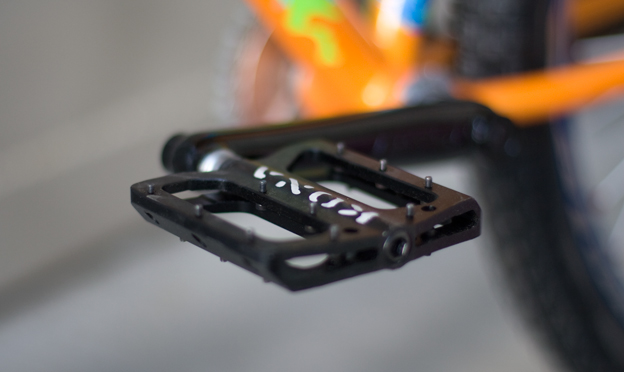 The bike was spec'd out with help from local riders from the Lower Mainland as well as input from riders Matt rode with all over Canada. The result is a Canadian Pro Jump/Street/Park bike made by Canadian riders, for Canadian riders.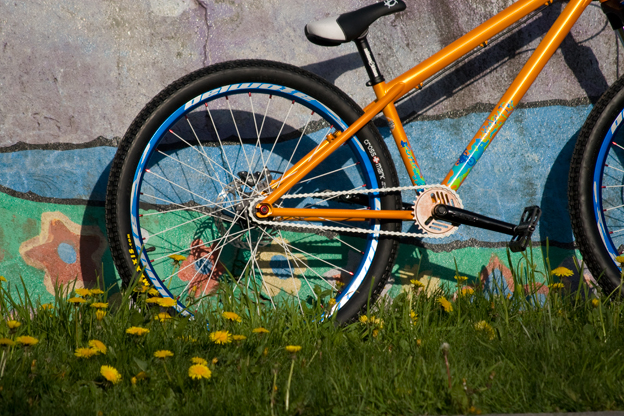 Shonky INCs are now available at the following shops:
Bow Cycle, Calgary AB
Kamikaze Bikes, Collingwood ON
Mike's Bike Shop, Moncton NB
Bike Brewery, Abbotsford BC
Sports Wise, Fort McMurray AB
The Bicycle Shop, Sarnia ON
Woodcock Cycle Works, Winnipeg MB
Mountain Bike City, Calgary AB
The Howey Bros, New Liskeard ON
Kelowna Cycle, Kelowna BC
River Valley Cycle, Edmonton AB
Experience Cycling, Maple Ridge BC
Gerick's Cycle, Nelson BC
Cycleworks, North Bay ON
Ascent Cycle, Lethbridge AB
Cychotic Bikes, St John's NF
Or any Authorized Kona Dealer in Canada!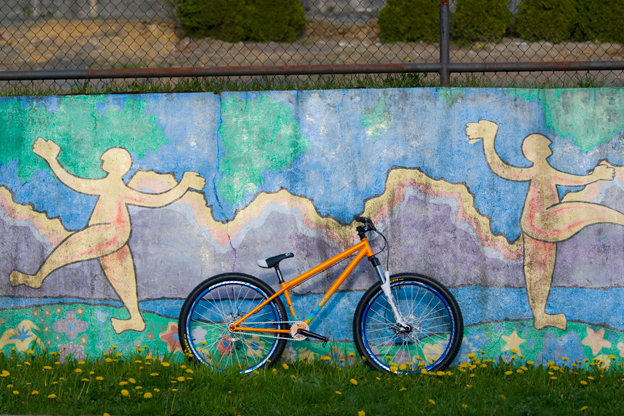 If you have any questions about the Shonky INC, would like to get your hands on one, or would like to drop Matt a line at Kona and give him your two cents, feel free to email, ms@konaworld.com.
For info on the Shonky Inc. and other rides from Kona hit up konaworld.com