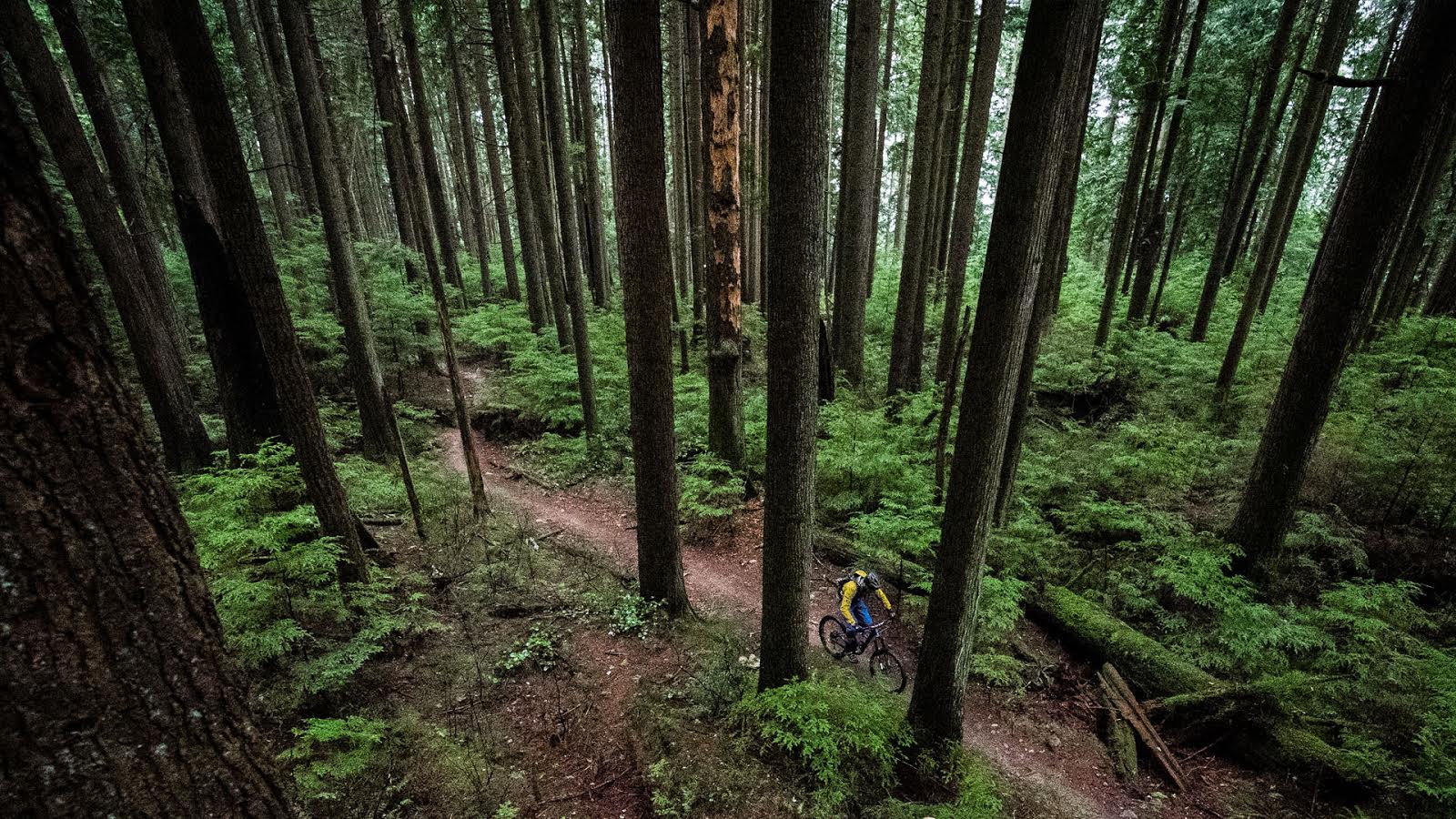 3 Winter Gloves Reviewed
At the risk of being ridiculed by those living east of the Cascade mountains, it has been a frigid winter here so far. It's rare to get snow falling on the shores of the Pacific in Seattle or Vancouver and yet we have seen that several times in the past months. This means that we have had to dig out the proper winter gloves and I've been able to wear the crap out of these three pairs in heavy rotation.
All of these gloves have a difficult benchmark in my favorite winter riding glove: the Dakine White Knuckle. The pair I tested is into its 3rd winter and still going strong. However with the cold that we've had the White Knuckle has been challenged to keep my fingers warm on the coldest days. Just for reference the coldest temperature I've ridden in so far this winter was -6 degrees C, or 22 degrees F, plus some wind chill.
Leatt DBX 4.0  Windblock Gloves
These Leatt DBX 4.0 gloves may not win my award for the best looking gloves, particularly in this grey but I can not fault their function. The thin palm is matched up with a windproof and waterproof material on the back of the glove which provides just enough insulation on those chillier days without adding bulk.
The unpadded Nanogrip palm provides a really intimate feel which some inclement weather gloves can lose. The elasticized cuff doesn't feature an adjustable closure but doesn't seem to need it, fitting my hands nicely. Add in some armouring on the back to deflect errant undergrowth that's still hanging on from summer. A big essential at this time of year is the snot wipe which these gloves have plenty of on each thumb, allowing left and right handers to wipe away happily.
One minor glitch with these gloves was that the material on the pinky finger of my left hand wanted to rotate around the finger. You can see this in the photo below. While it looks odd it didn't cause an issue and apparently has been fixed on current production gloves.
On those days when you can't be sure if the threatening cloud is going to drop its load on you, the DBX 4.0 Windblock gloves will give you the protection you need without feeling clunky. $54 USD for that peace of mind is up there for glove cost but so far these gloves haven't shown any signs of wear despite having been subjected to muddy gritty conditions and numerous rounds in the washing machine.
Sealskinz Dragon Eye Gloves
Sealskinz has branched out beyond the waterproof socks that they are so well known for with some nicely designed gloves. The Dragon Eye gloves come in two versions: a totally waterproof and windproof version and a lighter less watertight version. The two gloves look the same externally but are quite different to wear.
The Trail version of the Dragon Eye are lightweight and close fitting with a nice thick synthetic suede palm which has a great tactile grip on the controls. Common to both gloves are articulated knuckles, a nice wiper on thumb for nose dribbles and silicone print on index, middle fingers and thumb to make sure nothing slips when in the crux of shifting or braking.
The difference between the two gloves is that the waterproof version has a waterproof liner sewn in.  This makes the fit slightly more snug than the trail version, so be sure to either try them on or measure carefully when ordering.
My one reservation with the full-on waterproof version is that the palm feels a touch thicker when really wrenching on the grips and you can feel the liner and palm material move independently. This leads to a touch of vagueness on the grips at times. It's a minor grumble to be honest and I should just be happy that my digits still have enough feeling in them to even notice this.
Construction seems top notch with no loose threads and I sense they will last well given they have been washed weekly since October. That comes at a price though; $85 CAD for the waterproof version and $78 CAD for the lighter trail version means these are the priciest gloves in my drawer. Given that I can trust these gloves to keep my fingers from going numb, I think I can just about justify it.
Pearl Izumi Cyclone
Pearl Izumi calls the Cyclone their shoulder season glove. Most of the PI crew are in Colorado so that can mean just about anything and this is a very adaptable product. The gloves offer lightweight wind and water protection and while they are not specific for mountain biking, I've found they work really well for me.
There is a little gel padding in the synthetic leather palm and I'm typically not a fan of added bulk, but in this case it wasn't an issue. The back is a softshell material that keeps the wind at bay but also keeps light showers out. On colder days the gauntlet style cut allows them to tuck up under the sleeves of a jacket with a lot of overlap to keep drafts out.
Add in a well-sized nose wipe and these gloves have all the features I need of a winter glove. Of the three gloves tested, the PI Cyclones come in the cheapest at $60 CAD / $40 USD.
Final Thoughts
This isn't a shoot-out because we don't do that, and each of these serve a slightly different purpose. I'll lay out the best weather scenario for each product.
Just Below Freezing, Dry Conditions: the Pearl Izumi Cyclones and the lined SealSkinz Dragon Eye gloves are the ones I'll reach for.
Just Above Freezing and Dry: the Leatt DBX 4.0 coming into play, mainly as they don't get too hot. The unlined SealSkinz is a great glove in these conditions too.
Raining and Cold:  the lined SealSkinz Dragon Eye gloves are the obvious choice.
Fit wise, for my hands, the SealSkinz have the best fit. The fingers are long enough for my digits and the cut is fitted across the palm that I have no bunching. They also seem to be the winner when it comes to features and construction but at that price, you'd expect that.
---
Time to get a good price on some hand warmers?