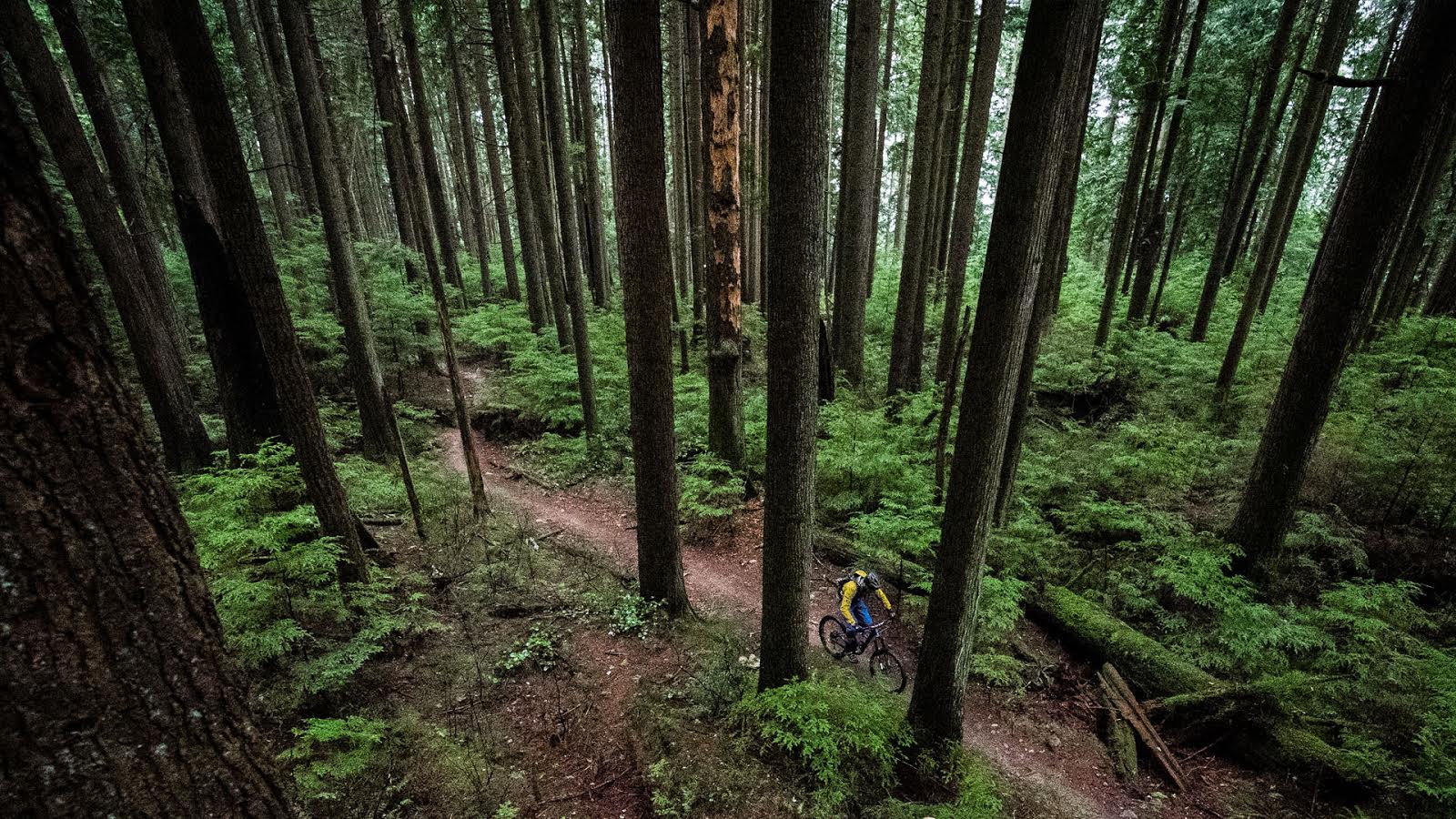 3 Things I Hate About You (Bike Industry)
If you missed the first part of this series click here…
I asked a relatively small selection of my industry friends for a response to my question: What do you hate about the MTB industry? I chose from the ones who A) have been around awhile and B) aren't generally shy about sharing their opinions. I affectionately called them crusty, and I meant it as a compliment.
The fine people on my list can see the humour and absurdity of the acronyms and superlatives bike companies use to part riders from their cash. Of course it's ridiculous. Let's not take it too seriously.
I had no idea what sort of responses I'd get to this question, but what surprised me most was the variety. For the most part people had their own distinct complaints. I have no idea if that is a reflection on the business or the people who work within – but I think it's probably a good sign. If there was one massive overarching problem afflicting this sphere that would be a very bad sign.
Here are three more responses.
---
Amanda Batty – Professional Rider
Your 'Sports Ambassador' Marketing Program Sucks
… And it's killing the pro athlete economy.
But hold up.
Before I get my gears all heated up and this rage train rolling, I'm going to lead out with the following disclaimer: if you are a former pro or legend or master at your craft, this does not apply to you. To my heroes, my gods, my ever-ass-kicking MTB monsters, this does not apply to you. To the men and women who have shaped mountain biking and sports culture as a whole and who still hold important positions and play key roles in our industry, this does not apply to you.
Y'all are invaluable assets that mountain biking (and the outdoor industry in general) couldn't replace or replicate if our very future depended on it… You are and always will be the best ambassadors of rad, Missy, ACC, Cedric, Bender, etc etc. So.
To the rest of you, as Han Solo says, 'hold onto your butts'.
This little ode is going to be dedicated to the laziest of marketers and brand managers on the planet. My rant today goes out to every advertising director, marketing master, social media manager, and every goddamn program director out there who has given rise to the wave of mediocrity that is the plague of unproven and untested 'brand ambassadors'.
'Brand ambassadors' are not random folks stoked on your brand. 'Brand ambassadors' should be your ATHLETES. But the entire lot of you have taken minor grassroots support as rule and law, and you've turned it into a full-fledged lawless gig for the stupid and the mediocre.
Your rampant and unrestrained abuse of the word 'ambassador' has not only killed the progression curve inside of outdoor sports, but it's destroying the pro athlete economy and the bottom lines of thousands of legitimate pros.
Y'all are fucked.
Your lazy marketing not only sucks. You've created the economic bubble equivalent of 'creative for exposure' inside of the outdoor industry. You've elevated mediocrity above excellence, and you've maintained the cycle by endorsing and supporting unearned opportunities for those who will cannot do the job of a pro athlete.
How have you done this?
I'll say it again: your shitty 'ambassador' programs.
To read the rest of Amanda's passionate thoughts on this subject, click here…
---
Dimitri Lehner – Editor Freeride Magazine (Germany)
What I
hate
about the MTB industry?
First thing: The mtb industry is not relevant and important enough to really
hate
anything.
There are some things I
do
not approve for example that the industry pressed 650 B in the market and that they try the same with 29 now or that everybody sugar coats everything.
Nobody has the guts to really say: that sucks.
Like Bikeparks in Europe.
Most of them really suck which slows down our sport and is less fun of course.
But overall I really like that we work in that business. That we don't sell weapons or screw people over or be part of some nasty business but instead we make people happy.
---
Todd Seplavy – Product manager for Ironhorse, Specialized, Evil Bikes and others. Currently at GT.
In the words of Peter Griffin, "You know what really grinds my gears?"…virtually everything! At this stage I feel like every little nuance of every little thing in bike world is under a microscope from all sides – consumers, dealers, distributors, media, athletes, brands, etc etc etc. It's a never ending point vs counterpoint, a relentless tit-for-tat that drives me absolutely bonkers! At the end of the day we all need to step back and look at this mess we're all swimming in and realize we are not working on nuclear disarmament or peace in the Middle East, we're talking about riding bikes and having fun!
Let me try to touch on a couple topics. The first is that everyone seems to have an opinion, and of course their opinion is always right! There's way too much hate going around – wheel sizes, enduro, Strava, backpacks, eBikes – you name it and someone is getting into an argument in bike world over it right now. As Jeff Rosenstock (Bomb the Music Industry!" sings "The shit that you hate don't make you special." Let's all accept that whilst you personally might not like a particular product, subculture, genre, or what not that someone out there certainly does. Be happy with your own product choices and stop bagging on those who make a choice different than your own personal choice.
I'm a product nut and I used to spend a lot of time on forums soliciting rider feedback and combing the comment sections for ideas and direction. I have pretty much stopped doing that because by-and-large the commentary now is just nitpicky and often outwardly negative. Maybe it's driven by the quick news cycle and the constant drone of social media? Whatever the cause, it's a huge bummer because I want myself and my product team to be that much more connected to the consumers actually riding the bikes and it's becoming increasingly difficult to dig out the true gold nuggets out there and put them into use.
Overall, if there's any one particular topic that's been getting at me consistently for the past couple years it is the failure of the bicycle industry to go after and bring in new consumers. How about marketing to other demographics outside of the typical "urban/suburban upper-middle class white dude?" How about women? How about people of color? How about those of a lower income? How about the LGBT community? These are all potential riders and we just plain ignore that they exist!
We as an industry allow sexism and misogyny in marketing and events to continue unabated. We as an industry say we want more women to participate in the sport, yet other than a select few people (who often seem to get labeled as simply SJWs), who from the top levels of the industry of the media are calling out the ad campaigns and lack of equality in competition? Bringing more women into mountain biking is about more than making a range of bikes or having a demo ride day.
I go up to Whistler or Kingdom and have certainly seen an increase in women out there, but was that promoted by the bike industry – nope. That pretty much came from those groups of women just giving the guys the middle finger and doing it themselves. Then, we as an industry expect to just go and hitch-up our wagon to that. Well fellas, why don't we chip in and stop with the exclusionary bullshit?
We are now watching the industry do the same thing with kids bikes and riding. Sure the industry chips in to NICA because it's racing (and we don't get enough of racing amiright!), but what else are we doing other than making a whole lot more expensive bikes for dads to buy for their kids? (Note: I'm just as fucking guilty here on this point if anyone saw Connor's bike at Crankworx!)
I travel the country and the world and see lots of different types of people, most all of whom we exclude from the sport. We go and moan about how sales are flat or how retailers are closing. Well, when you target almost exclusively to a demographic that is shrinking what exactly did you think was going to happen?!? Other people exist out there who would love to participate in our sport and who's money is just as valuable!
In case you just want a product related hate of mine, it's the term and practice of "new standards". Enough of it. Stop the insanity. Please! I get it, we want to make stuff better, but does it have to be literally every 9-months? Can we like maybe space it out over a few years perhaps? Every time I read a comment about an "industry conspiracy" or "planned obsolescence" I quite literally LOL. The "industry" can't figure out how to work together or have cooperation on anything product standards-related.
This is just the chasing of the incremental performance :cough:sales:cough: gain. We have nothing truly inspiring to sell so we sell on a couple percent more stiffness or a few more millimeters of clearance. As a respected colleague calls it, "Flat market thrashing".
I'm stepping off the soap box now, I need more coffee!!
---
Any of these on your list?