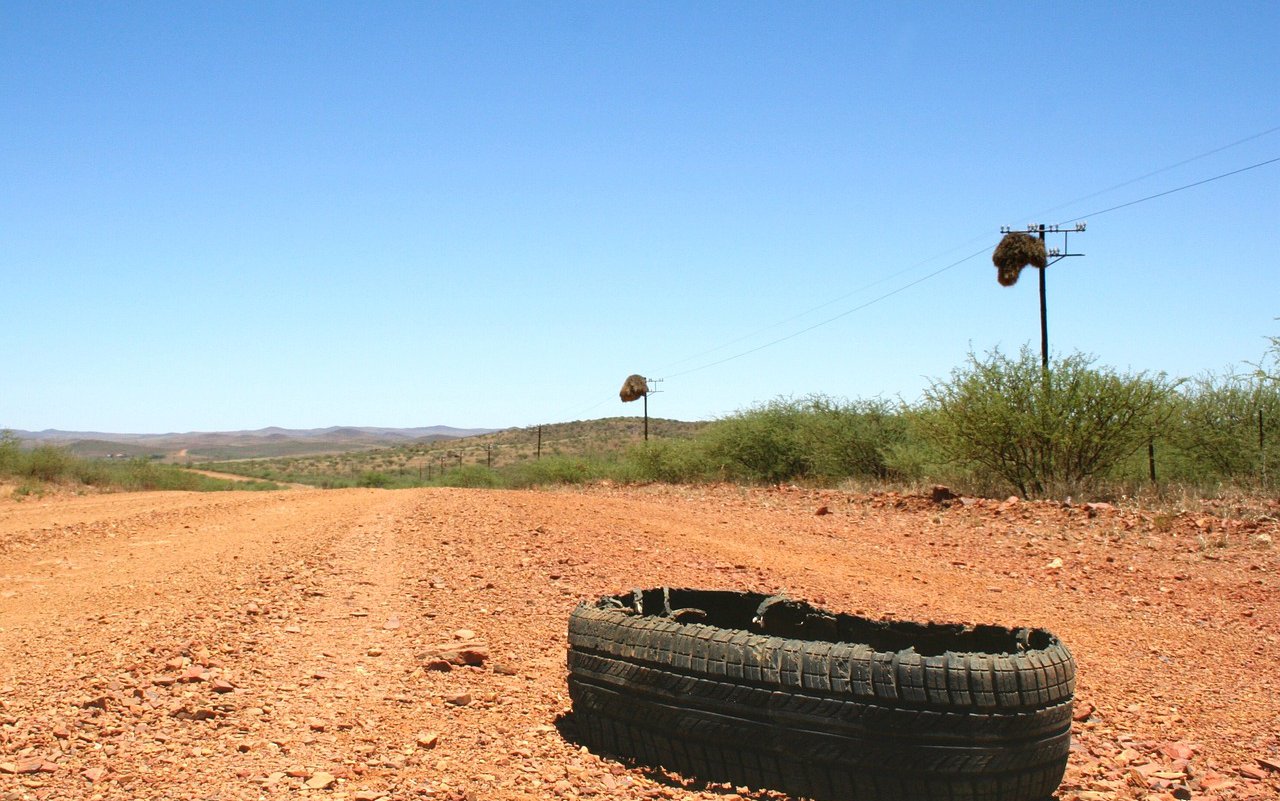 Beggars Would Ride
The 3 a.m. Tire Pressure Night Sweats
"21 psi."
It was as if someone had spoken the words in my ear, jolting me fully awake from a dead sleep. Disoriented, it took me a minute to assimilate where I was. Home. In my own bed. 3 a.m. Same as always. While this was a far less jarring way to wake up than those nightmares I had as a teenager where I was jumping my motocross bike and kept going up into the air instead of arcing back toward earth, it was still a rude awakening.
Wish I could say this was a first, being woken up by a recited tire pressure, but it happens pretty often. It bears repeating that there are far more unpleasant ways to be rattled awake from a dead slumber in the zombie hours; earthquake, mountain lion in heat screaming outside, the unmistakable sound of a dog vomiting something unspeakable all over the floor, that dream where you are stuck inside a giant carnivorous plant that is trying to digest you and you have to cut yourself out from within its slimy, gore-spackled innards with a tiny decorative Swiss Army keychain-knife. Way worse ways to wake up, for sure. But none of them are near as common as the tire pressure recitation.
The weird thing is, I am fairly certain I'm not being woken from some tire pressure dream. I sure hope not. My dreams, when I remember them, are generally angst-ridden abstractions. To be regularly dreaming about tire pressure – in this case, specifically dropping the pressure in a 29x2.5 Minion DHF with EXO+ casing from my usual 22 psi down to 21 – seems like a pedantic deep dive waste of a good subconscious reboot. But whatever the psychic root cause, being woken up by tire pressure is a thing.
For the first two decades of my mountain biking life, I never gave tire pressure much thought. Tires were all about the same size, we all had to deal with pinch flats all the time, and about the only variations in tire construction were choosing between wire bead or Kevlar. So, for me, almost all the time, the answer was "35psi." Never less. Sometimes, if trying to flail around in exotic tire murdering locales like Moab or Sedona, I'd bump up to 45 psi or so and mutter apologies to my wrists and fillings while trying to limit my eyeballs jiggling as I pinballed along.
I was absolutely blown away when the very first UST tires and rims showed up, and I could run Hutchinson Pythons at 29 psi. That may have been where it started. That, or maybe when 29ers began to catch on a few years later, and mtbr forum nerds proudly boasted of being able to run their WTB Nanoraptor/Sun CR18 ghetto tubeless setups at 20 psi. Not sure if they were riding on a different planet, since I could never get any of those narrow rim, super light XC tires to stay in place with less than 30 psi in them. Below that, it was all squirm and burp and creased sidewalls. But the hook was set. Tire pressure had become a thing.
I currently own three digital tire gauges, two dial gauges, and three floor pumps with gauges built in. The dial gauges are the standard for accuracy, and are used to cross reference all the other gauges. They never leave the toolbox in the barn. The digital gauges are deployed one in each ride pack and one in the van. There's a stick gauge in the van as well, forgot about that. And there's a stick gauge that came with the new quad I bought the ranch for Christmas (don't judge) that stays with the quad. It tops out at 5psi. That low pressure stick gauge also comes in handy sometimes on the dirt bikes, which are running Tubliss kits and therefore sometimes get down around 3-4 psi. Super gummy dirt bike tires at 4 psi are total game changers in technical terrain, fyi.
But I digress. With mountain bikes, the past decade has been all about tire pressure. I was in a kind of sweet spot back around 2015, where I had accepted that Minions were awesome and given up trying to go uphill fast on flimsy tires. I had reached a happy place of 24 psi on just about anything that weighed 900-1000 grams and was a 2.35" width. Tubes were just a distant memory.
Then Plus tires showed up and totally kicked my happy place to the curb. I spent an entire year trying to get my head around those things, while factoring in tire weights that covered about a 600 gram swing from light to stout and rims that varied anywhere between 30 and 50mm in width. Ask me today what my preferred pressure is for any given Plus setup and I will probably convulse into a seizure. Somewhere between 12 and 20 psi? Maybe? Could be heaven, could be hell. How steep, how rocky, how fast, will there be any jumping, what's the sidewall, 2.8 or 3.0, will there be a test afterward? I have a hunch that part of why Plus tires didn't come to dominate mountain biking stems directly from the fact that they threw everyone's tire pressure understanding out the window. There's a bigger story there, and it deserves its own space. Another time, soon.
Right on the heels of the New Math of Plus came the myriad pool floaties. "A man leaves the Rincon parking lot traveling west at 5 miles an hour on a 1000' climb. He weighs 185 pounds and is riding a 160mm travel bike with 29x2.6" tires. He is running CushCore inserts. What is his optimal tire pressure? Add 3 psi for any tire under 800 grams. Subtract up to 4 psi for any Double Down casing or similar. Add 2 psi per every .2" narrower variation in tire width. Subtract 10 psi and tell your friends it's the best thing ever if you purchased the inserts after reading about them on an internet forum and subtract another 3 psi if you had someone else install them for you."
It was around this point that I should have started a spreadsheet of some sort. But I didn't. I tried to keep track of it all in my head. And that is when I started waking up at 3 a.m thinking about tire pressure.
I don't really think of it as an obsession. It's not keeping me awake at night, right? It just wakes me up. Sometimes. Like once every three nights. Two, tops. And I usually fall back to sleep pretty quick. By pretty quick I mean right after I pop downstairs to hiss a little air out of a tire and check it with a gauge. Or two gauges. No big deal. If sleep doesn't come immediately, I can usually get there pretty quick by wondering just how far you could inflate a bouncy castle before it becomes dangerous, or what kind of pressure Bibendum, the beloved Michelin mascot, has inside his rubber intestines.
But really, it's not a problem. I'm pretty sure everyone wonders what kinda pressure Bibi is running. At 3 in the morning. Right?