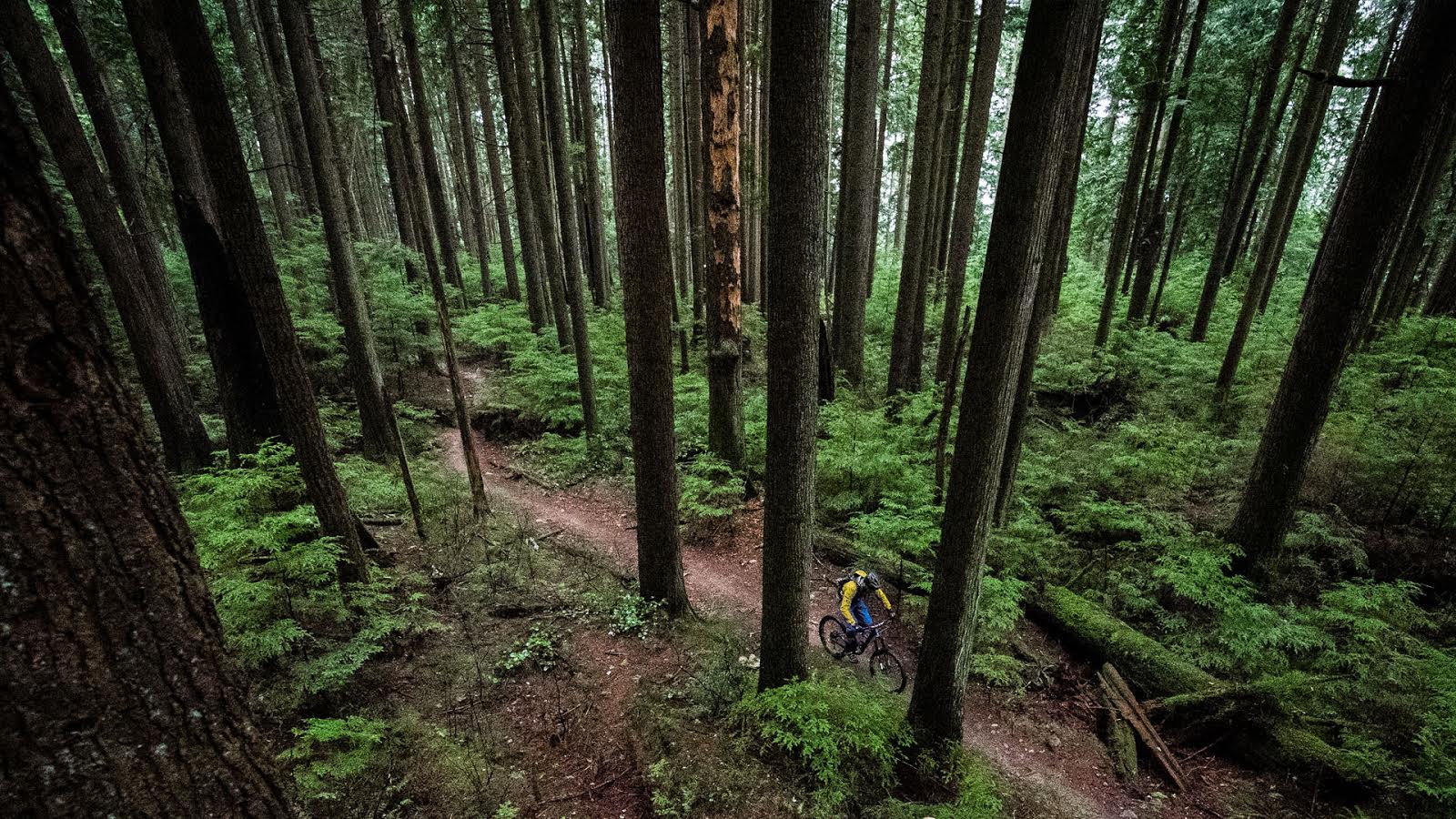 3 Alternative Drivetrains
How about some lesser-known companies to break up the big three mountain bike options: Shimano, SRAM, and single speed?
If you're a roadie who likes components with soul* you can add Campagnolo to the list, but sadly the Italians are a teeny bit too Marco Pantani to allow a bit of Peter Sagan into their lives. (although they did make a few MTB drivetrains like Icarus, Record OR and  -Ed.) And let's face it Suntour, Sachs, and SunRace all knew what's up. You can't sell mountain bike drivetrains if your company name doesn't begin with an 'S'. Sampagnolo sounds a bit funny.
Oh, wait. By alternative drivetrains did you think I was talking about gearboxes? Damn. If you came to satisfy your Teutonic lust for a thousand intricately machined parts, a 600% gear range, and more drag than Jupiter, I'm not sorry. Let's keep it simple.
microSHIFT
microSHIFT gets top billing because they make some really sweet thumb shifters including these beauties that work with Shimano 11spd and 9spd respectively.
I'm not here to sell you on the glory of thumbies – indexed or friction mode.  You either get it or you don't, but someone had to go first.
Actually, what mainly caught my attention in microSHIFT's booth was the fact that their clutch derailleur has adjustable tension. I understood this to be a patented Shimano feature and the reason that SRAM, and now Box, does not offer an adjustable clutch – whether On/Off or tuneable – on their derailleurs.
As with Shimano, the shifting action is fairly light until you activate the clutch and then things get notably heavier in the stand. That makes sense as the microSHIFT M785 is compatible with Shimano 11spd shifters.
The plastic clutch adjusting knob is hokey looking but it seems to function fine. At least in showroom conditions. It accommodates up to a 42t rear cog and if you can find one for sale the main selling feature is going to be a low price.
Box Components
The big story behind Box Components is their original 'PushPush' shifter setup with a single actuator. Push the lever forward to shift into an easier gear and push it inwards to release to a harder one. Climbing you can grab up to four easier gears with a single forward push of the lever.
Shifter ergonomics are excellent and if you aren't ready to throw down for the Box rear derailleur the PushPush shifter is compatible with Shimano's 11spd groupos.
The dimpled PushPush lever has a great tactile feel and the action is excellent.
I didn't have a chance to try the PushPush lever with a Shimano derailleur; however, the action is excellent paired with the Box's own rear derailleur.
By hand, the Box rear derailleur's one-way friction plate (clutch) has similar tension to SRAM's clutch system and may even be a bit lighter action in terms of chain retention. It makes for smooth shifts but it moves with much less force than a Shimano clutch.
Without getting the system out into the wild on some technical trails it's really impossible to say more about shifting or clutch retention. The quality appears to be very good and Box took their time bringing this product to market.
FULL SPEED AHEAD
FSA's road group has been a long, long, long time in the making. Rip Van Winkle woke up, grabbed a shave and wondered when their groupo became an electronic 11spd system. Sorry Rip, it's been a decade – all the bicycle 'standards' you loved are dead.
FSA's 'WE' electronic groupset is a fourth battery-powered option and significantly less polished looking than the erotic machismo of Campy's Super Record EPS (did it just get a bit hot in here?) or even Shimano's Di2 or SRAM's ETap.
What's the point it mentioning it then?
First off. More options are always better. It's also important to note that this is a first effort for FSA and they have a history of sharing technology between road and mountain bikes. Often originating it on the road side of things. A DH oriented Gravity branded drivetrain from FSA? Why not!?
Box One looks the most ready for prime time, although mircoSHIFT has a strong proven history by way of its excellent thumbies. FSA has been producing front derailleurs for years – since they lead the charge on compact road cranks – but its early days for their road drivetrains and if it's successful it's hard to imagine they won't offer a range of mountain bike drivetrains in the future.
*That may be an overpriced, overweight, over-engineered soul but gorgeous is as gorgeous does.
---
Could there be an alternative drivetrain option in your future?