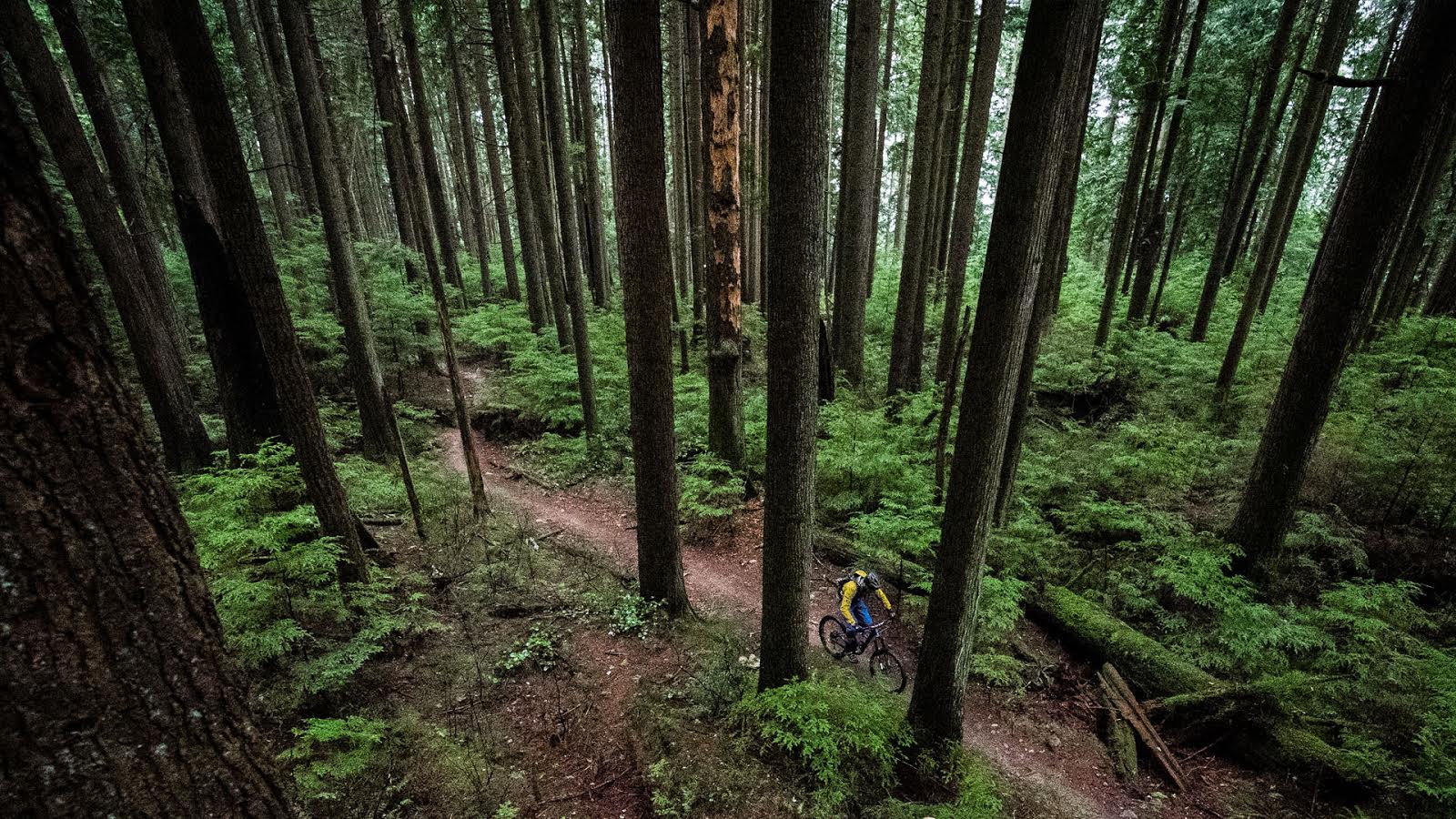 29er in Front – Party in the Back
I can imagine that this might be an interesting window to look in on every week. I feel like I'm giving you a quick peek at the existential breakdown of a human being, one brief Tuesday morning serving at a time. I've spent the last month or so trying to kick start my motivation. I'm mostly talking about writing.
I started by just pretending that nothing was wrong. But that didn't work. I moved on to attacking the beast head on. That didn't work either. My final idea was to take a kick-ass vacation. That worked okay. I learned a number of things about the USA (Pay attention to Stop signs in Port Orford. Don't trust restaurants that serve a "sausage gravy." As long as there are no visible no camping signs, you should be okay). But now that the vacation is over… I'm not sure if that worked either. My motivation felt re-charged for about 4.5 hours this morning. But then again, maybe the problem is that I just didn't give myself enough time to come up with something this week? Maybe if I do something more than just toss something off during my lunch hour, things will be okay?
Regardless, this week sucks. I didn't enjoy writing it.  You're probably not going to enjoy reading it. Other than the guy getting a free pair of socks, nobody is going to be happy with any of it.

Next week I think I have something worth talking about. Until then, we have this. Two questions that I didn't have to search too hard for and that didn't require too much thought to answer. And then a discussion about beer. Feel free to complain about it in the comments. Honestly, that would make me feel better about things.

Sorry.
---
Dearest Uncle Dave,
I just purchased a new 29er full sussy trail bike and like any (ir)rational bike enthusiast I find myself staring at my shiny new toy thinking, "how can I make this better?" One idea I've had is to replace the rear wheel with a 27.5 inch one. I tend to be hard on rear wheels so would the equivalent, but smaller, rear wheel be stronger with less flex and make my bike super aggro, or would it jack up the geometry to no end and screw up my climbing? Current HTA is 67.5 degrees and BBH is 336mm and travel numbers are 135r/140f.
Yours Truly,
Uncle Unconventional
---
Dear Uggh.
This sounded like a really bad idea as I first read your question, but as I dig into it a little bit deeper it doesn't sound quite as awful.
The difference in outer diameter of a 650b vs. a 29er wheel is approximately 35-40mm. This means that your rear axle is going to drop by about 17-20 mm. This is going to slacken your head and seat tube angles by about three quarters of a degree and drop your BB height by about 8-10mm. Or so.
The changes you are talking about are not unlike what you would encounter adding a 17-20 mm of travel (or so) to the front of your bike (except your bb is moving in the opposite direction). This would be at the longer end up the spectrum, but people are constantly adding longer travel forks to their bikes with little consequence. This shouldn't be too much different. Your best bet would be to borrow a rear wheel, give it a shot and see if it works. It might screw things up, or it might not. You can also probably limit the drop in height by playing around somewhat with different tires. Find a particularly tall 650b tire, or even try to jam in a plus-sized tire if there is enough clearance, and you could limit the geometry change somewhat.
But I'm also a bit confused. If you want more aggressive geometry and are concerned about the strength of your 29er wheels, why didn't you buy a bike with slacker geometry and smaller wheels?
Sorry,
Uncle Dave
---
Hey Uncle Dave,
What is your stance on mechanical disc brakes?
M.D. Brakes
---
Dear Emdeebee:
I'm sure somebody, somewhere, has come up with a mechanical disc brake system that works reasonably well. But honestly, why bother? It's like working to design the perfect word processor. Something way better already exists so you're pretty much just wasting everybody's time.
If money is a concern, don't be cheap with your brakes. Take a few more months and save up your money for the best hydraulic brakes you can afford. I've had reasonable experience down to the Shimano Deore level (make sure you get metallic pads and not the resin ones that seem to get sent out in their cheaper brakes) and there are probably some other decent low cost hydraulic performers out there if you do some research. Don't waste your time with anything else.

Sorry,
Uncle Dave
---
Dear Uncle Dave,
Are there certain beers that should be paired with certain rides?
Different wines are recommended for different meals. Should I similarly drink a different beer after a rainy cross country ride than the beer I drink after a long summer day in the bike park?
Regards,
Beer Guy
---
Dear Berg:

I don't really have an answer for you, I just felt like talking about beer a bit.

The parallels between beer and bikes are remarkable. The big brands have consolidated and are figuring out new ways to jump on trends and sell us swill. The small brands are busy making shit that is tremendously odd and that nobody understands, but is almost exactly the same as what the guy down the street is doing. I feel exactly the same whether I walk in to a liquor store or a bike store these days: I'm spoiled for choice but it all seems remarkably flawed. So I stand in front of the beer cooler for 10 minutes and then go buy a bottle of Magner's Cider instead.
I've been drinking over-hopped IPA's for too many years. I get it. You have no idea what you're doing so you want to hide everything below a mountain of hops. I'm down with this trend, but I want to move on.
Or, you're just brewing shit to show everybody how fancy you are. Jam it with elderflower or yeast from a dead monkey you found on the beach. Whatever. We get it. You know more about beer than the rest of us. That doesn't make it good.
What I want is a nice, crisp lager with a bit of hop. A lot of citrus. Refreshment. I've had this beer precisely three times in my life.
1 – I used to work for Molson. It's taken them over a hundred years, but they've finally figured out the master formula for crushing the spirits and creativity of their brewers. Still, there were moments of magic. Before they dumbed down Pilsner too badly, there used to be brews every couple of months that were really special. You'd get a taste and then you'd find yourself sneaking down to the bottling cellars filling up a plastic cup and sneaking it back to your office. Or pulling cans off the packaging line before they hit the pasteurizer. Magic.
2 – I used to talk beer a lot with the brewers. I remember one of them explaining to me that the best beer he ever drank was a fresh Heineken. I thought he was crazy. I mean, once it reaches our shores the Heineken we can buy tastes like dishwater filtered through an old dictionary. But I was avoiding my family one day, somewhere in Slovenia, and I wandered into a pub and I ordered a Heineken. It must have been tremendously fresh. Whatever it was, it was amazing. Light. Crisp. Fantastic.
3 – A few years ago we arrived in New York late one night. I find it difficult to stay awake past 11 these days, but the time zone played in my favour, so we made a late night stop at the Spotted Pig. I had a medium rare burger, smothered in blue cheese, accompanied by a large pile of rosemary scattered shoestring potatoes, and I washed it down with a 5 Points Lager. Six Points? I don't know. Some number of points, made in Brooklyn. Oh my god. Oh my god. I still sit some nights and I try to remember what that beer tasted like. It was just so good. I'll repeat myself here again with my description. Light. Crisp. Hint of citrus. A bit of hop. So refreshing. I had to work a bit to cap myself off with only 3 of them. It was a sad day this winter when we returned to New York and I found a six pack of the same beer and it was a papery mess packaged 8 months previously. Yikes. I meant to write them and complain about it but I forgot.
These are the beers I want to drink after riding a bike. Nobody seems to know how to make this and get it to market before it sucks.

Sorry,
Uncle Dave
---
Instagram!@davetolnai is filled with coastal Oregon photos right now.@ReallyUncleDave on twitter continues to be a barren wasteland.
---
This week's winner (yet to be decided at press time) gets a Giro Montaro helmet. Equipped with MIPS and tested on real human skulls, the Montaro provides ample coverage, an integrated, removable mount for your GoPro and 92 vents to keep you cool. Actually it might be fewer than 92, but it has vents.
Berg – you can choose one of these Giro Montaro helmets to pair with your ride! Congrats!
Gotta question? Ask Uncle Dave…
---
Was this an awful edition of Ask Uncle Dave – or is Dave alone in that opinion?