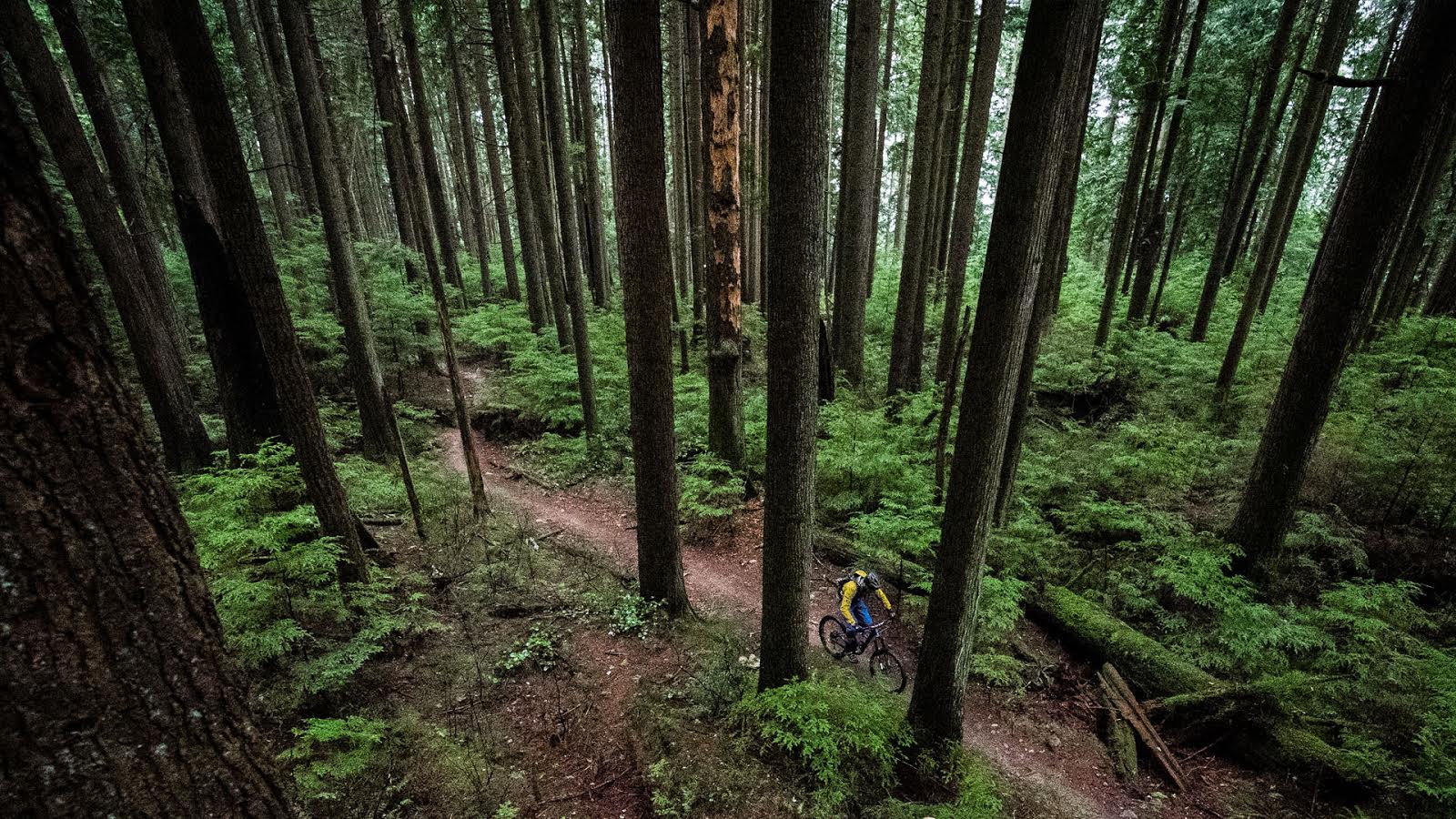 Curtis Robinson At Sea Otter
It's that time of the year…Sea Otter, the first and what seems to be the biggest bike event of the year. Monterey California, where the weather is hot and the girls are even hotter…..
Myself, Dylan Dunkerton, Justin Wyper, Mitch Chubey, and the always irresistible Brendan Howey hopped in the NSMB Team Tacoma Wednesday morning. Loaded with 7 bikes, 5 people and A whole lot of stoke and we were on our way! It took a couple of Denny's stops and a lot of laughter along the way to keep us going. We rolled into the Sea Otter venue at 12:30 AM the next morning, we were pooped to say the least.
Day 1:For me I was racing DH and Dual slalom, both in the Pro category. This was a real first for me. I know I can go fast but have yet to really test the clock all the much. My sleep was short and the day was long, My good friend Kyle Jameson was up and I had to practice the DH at 8:30am. So I grabbed my bike and geared up and hopped in the College Cyclery 4×4 Rhino!! VIP shuttles for me? are you kidding!! While I was getting the royal treatment, most of the other Pro's were catching the public shuttles…..suckers!!! only kidding. So I managed to get in 4 solid laps on the DH track and felt quite solid! Back to the trailer for some much needed rest.
Day 2: I was on the same program as day 1, So I was looking forward to day 2 of practice knowing what I was up against. The track is quite basic, a hand full of berms, and jumps thrown in with a but load of pedaling and that was about it. Very fun but very tiring for the mos part.
That evening we picked up some 5 dollar foot longs, and made our way to Clay Porter's new DH race film ( The Tipping Point). I have been waiting anxiously to see this work of art, finally after 45 minutes of hanging around outside the doors it was a mad rush to get in and get some good seats. It was pretty quite during the film, I know I was sucked in by the intensity of the whole film. I was very pleased to find out Clay did not narrate this film like he did his last, instead it was always the riders talking and taking the viewers along for the ride, which gave it a very cool feel to it all. To sum up 'The Tipping Point' I'd have to say after watching it, all I wanted to do was go fast! really fast! So if you have the chance, definitely check this film out!
Day 3: Alright! Saturday, what looked to be a very busy day for me. 9:00am was practice on the Dual Slalom, 11:00am was qualifying, 4:00pm was Finals. It was about 30 degrees id say. So it was HOT!
I got a flat and had to change a tire and tube in practice, so I only got a few runs on each side of the course. once I got back from fixing my bike I managed to get one more practice run in before qualifying. Qualifying was interesting for sure, its the first come first serve start. Standing in the sun for what seemed like forever was not a treat, I felt like I was going to get heat stroke. But I managed to make my way through the crowded line up and drop in for my first quali lap on the red side. Funny enough on the blue side was Brendan Fairclough, being one of the fastest DH racers out there I was stoked to see how id measure up against a top world cup athlete. With a shakey first run, I managed to come down ahead of Fairclough. I know it was only a qualifier and individually timed, but it felt awesome to see where I was at and that I had a chance to make something happen. Blue side was next, I was stoked after that last run and ready to get in a solid run down the track. The gate dropped and I felt good, scrubbing the big roller at the top, hooking up the right hand berm into a quick left then right and into another left hand flat turn. I came in a little too hot and having my front tire wash without even being able to drop a foot to regain stability I was down. Immediately I knew my Sea Otter was over, shoulder dislocates and I am NOT happy. I get up and pop it back in, managed to roll down to first aid to get some ice on it. In a matter of seconds Im out of the game and on the bench. I was quite up set to say the least, but at least it was sunny and hot! haha I might as well look at the bright side right?

Coming to a halt with a dislocated shoulder……not very fun.
Day 4: I was in a sling and taking it easy, while wyper, Chubey, and Howey were all racing that day while Dylan raced Friday earning 6th place! Mitch placed 3rd in Slalom, wyper placed 10th, and Howey placed 2nd! All of the guys were riding strong while dealing with the scorching heat Sunday brought us!

Can't forget to get a super bite at Denny's on the way home!
The Day was done and the Otter was over. I ended up with a bad injury that will take some time to heal, but I also had an amazing first experience at Sea Otter and got a sweet tan! good luck getting one of those in Canada in April! I just want to say thanks To NSMB for making this happen and taking the Team Tacoma which was a delight. Terry and Alison Cox from College Cyclery for helping us out so much and everyone that played a roll in our southern adventure, back home we go……see ya next year.
Curtis