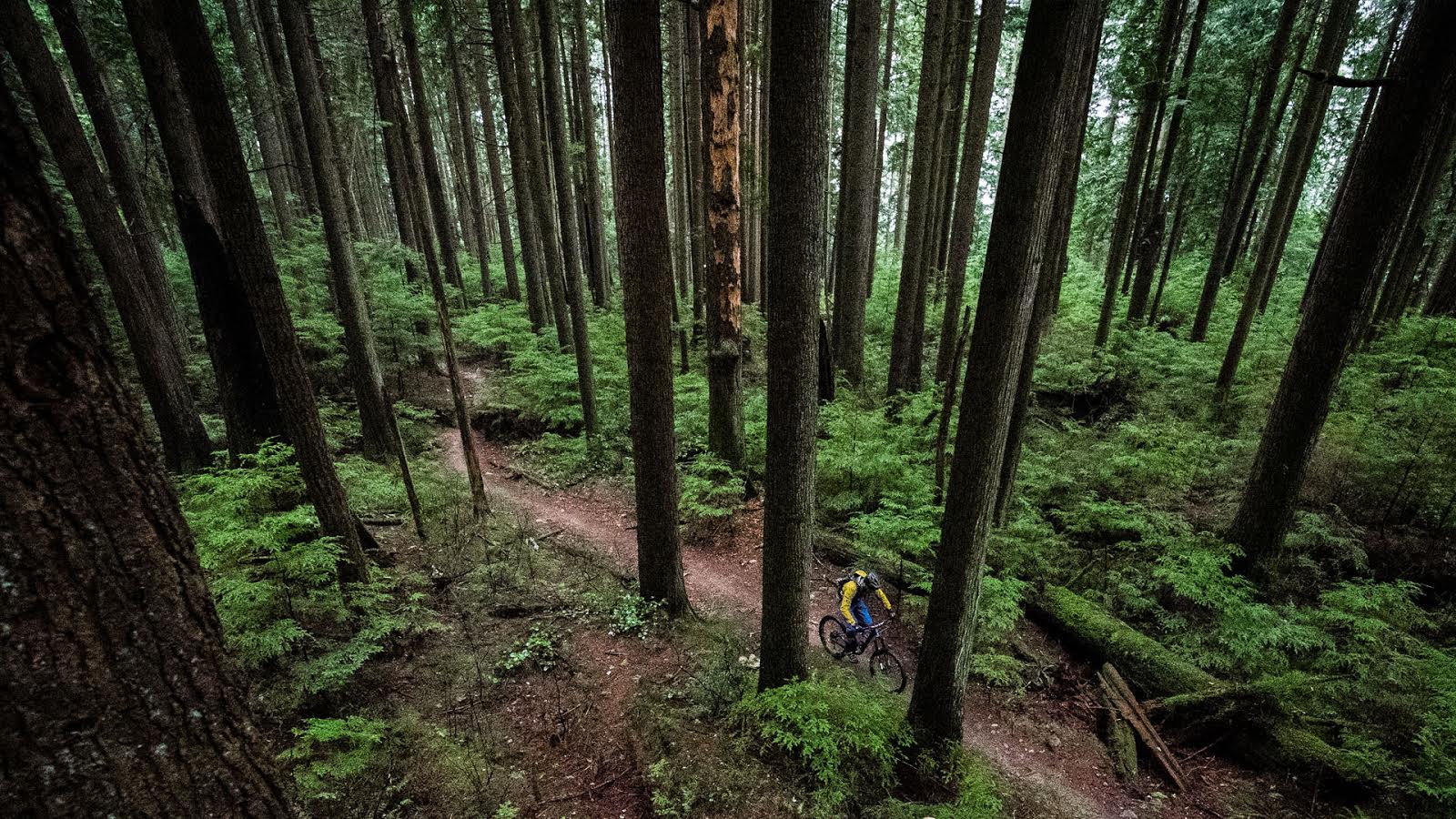 Santa Cruz Blur LT Carbon
Introducing the all-new carbon fiber Blur LT:
-140mm travel (proven geometry, and the high performance, low maintenance assurance of VPP2 suspension)
-5.6 pound frame and shock weight (1 pound lighter than existing LT, almost as light as the old XC)
-The stiffest chassis we have ever built, bar none.
-The strongest frame we have ever built, in every test we threw at it.
Grease ports!
Metal chain slap thingie
Full carbon goodness, and a direct mount front derailleur
Replaceable derailleur hanger, integrated chainstay protector

It's just like the Blur LT that everyone loves. Except it's lighter, stiffer, way stronger, faster, and more responsive, and stronger. Did we already say strong? Yes, but it is worth mentioning again. You could build a lightweight trail flyer out of it, or you could build it to the hilt and never ever have to ask if the frame can handle whatever travel fork you want to put on it, or if there are rider weight limits, or if it is burly enough to handle a 6′ drop to flat, or any of those niggling little concerns that people are always asking about with carbon fiber bikes. We've got one catch all answer to any "is it tough enough?" question.
Hell yes.

Tapered (1 1/8″ semi integrated upper race, 1.5″ lower race) head tube
Low profile cable stops, included routing for adjustable seatposts
This isn't some long travel lightweight XC experiment. Think of the Blur LTc as a hairy chested all-mountain ass kicker. In a hockey mask. Holding a chainsaw.
In-molded carbon fiber brake mount


Carbon fiber upper link, angular contact bearings top to bottom
Carbon TechGnarlogy
As alluded to in the BXC2 press release, we have some fancy carbon manufacturing going on, but we declined to give it any acronyms – it seems like that field is pretty well covered by others. In many cases, those acronyms are not indicative of anything special, but are simply a way to stuff some marketing down your throats. Anyway, here are three things that we do with our carbon fiber bikes that are unique, and that we can share with you without having to have your memory erased afterward:
1) One piece lay-up and curing. By laying up and curing the front triangle all at the same time, and not assembling together pieces, we're able to decrease the amount of material used by eliminating overlapping joints that have to be bonded or wrapped with carbon. Less material means less grams. This method is extremely expensive to do, since each size has to have a lot of dedicated tooling, nothing is shared between each size.
2) Continuing fibers around tube junctions. The one-piece lay-up of the front triangle allows
continuous fibers to be used that wrap between tubes, allowing the structure to distribute loads better, and absorb impact energy. We also are able to truly integrate the shock mounts,
pivot mounts, dropouts and disk brake tabs into the structure, using all uni-directional carbon
plies. The shock mount isn't merely riveted or bonded on after curing, but an integrated part of the fiber lay-up. This makes the frame incredibly strong and able to absorb impact
better than any other frames we've tested.
3) Net shape lay-up and fiber compaction. Our lay-up process allow us to control the outside
shape, inside shape, and to compact the fiber layers during the lay-up. This eliminates gaps between layers, and keeps resin from migrating to the inside of the tubes, or allowing
delamination during the molding process. You can't see this without getting inside the
frame, but we're more proud of how the inside of these frames look than the outside. No
gaps, no filler or mystery material. No resin pools, or glued together sections. It's a frame
you wouldn't be embarrassed to bring home to mom. No skeletons in the closet.2

$2399 US MSRP, Carbon fiber frame with Rock Shox Monarch shock
5.6 pound medium frame with Monarch shock.
Available early June, 2009
To read about what's inside this bike, please click here
Click here for the Blur LT Carbon main page
As nice as an Ibis, Scott, Specialized or Trek carbon bike? Even nicer or not quite there? Tell us what you think about the newest from Santa Cruz here.