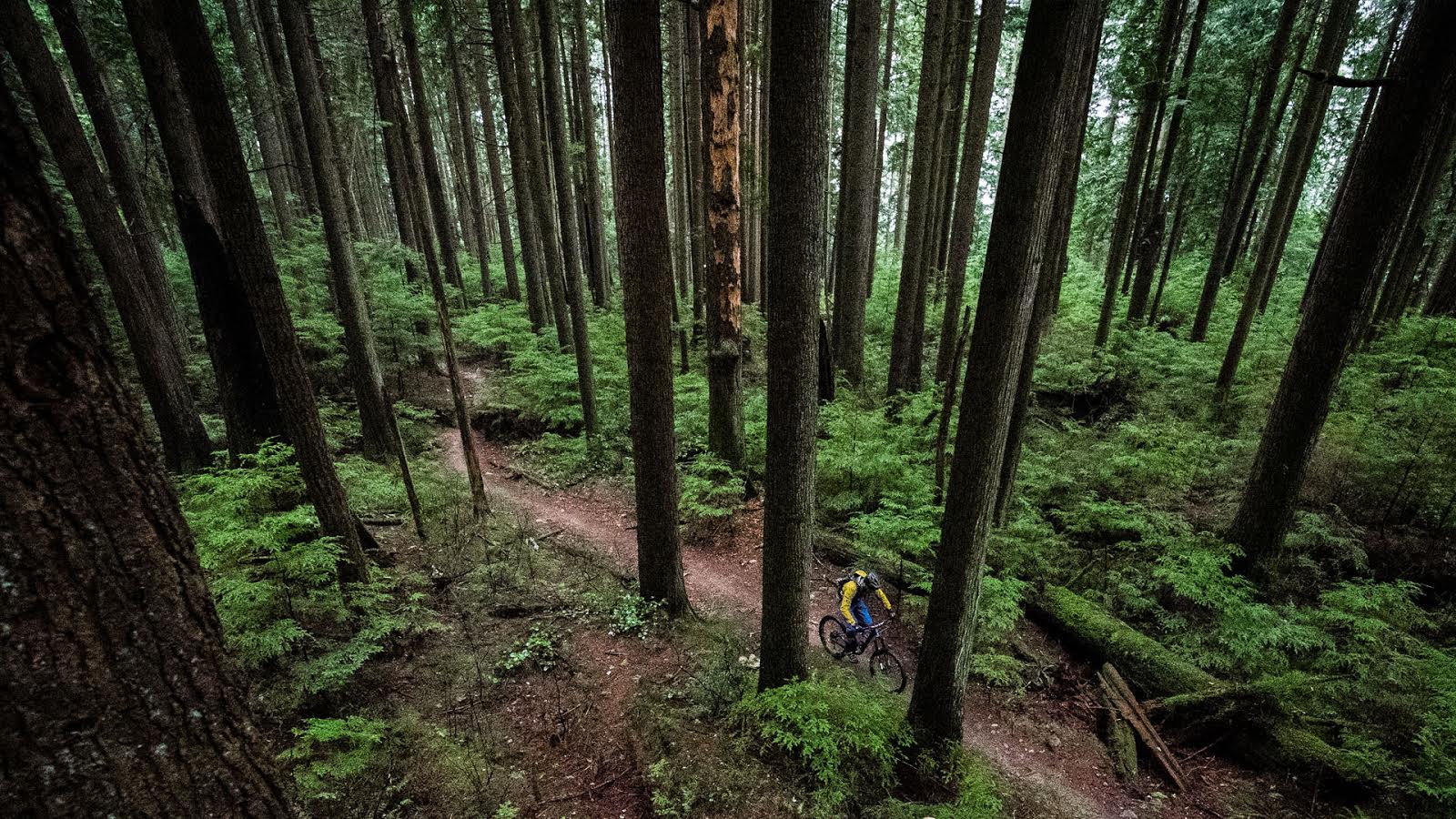 Graham Agassiz Interview
Aggy has been a good friend of mine for a few years now. Over the past few summers I've had a front row seat, watching him go from the average kid killing it after school all the way to a member of the Kona Clump team. Although the world might not know it yet, there is a lot more to this rising star than high pitched laughter and Michael Jackson dance moves. I sat down with Graham a few evenings ago to see if he could fill in some details about where he came from, where he is going and what makes him tick.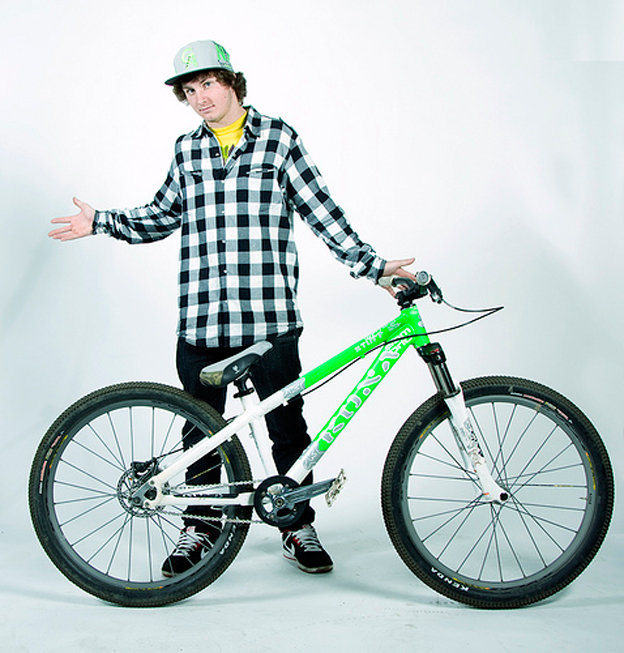 Photo ~ Mike Reid
Dylan: Can I get your full name?

Graham: Graham Robert Alexander Agassiz.
Dylan: So I see your wearing a sling… What's up with that?

Graham: I fell down snowboarding and broke my collar bone.
Dylan: Has that got you feeling stressed at all with a new season just around the corner? Anyone putting pressure on you to heal too fast?
Graham: I'm a little bit stressed. Nobody is really pressuring me to much though, mostly just myself.
Dylan: What plans are in the works for this year? Any exciting adventures or big goals to accomplish?
Graham: Mostly just trying to do lots of good riding. I want to film a New World Disorder segment that I would personally be stoked on. Other than that just learn new stuff, meet new people, ride new places. Sort of try to keep things going the way they were last year.
Dylan: You sort of popped onto the slope style scene out of nowhere and killed it last year. A lot of us know that you've been rockin' out on two wheels for a long time. When did you first get into bikes?
Graham: For as long as I can remember I've ridden bikes. I've always done it and never really stopped. I started out with BMX racing when I was just a little guy, but I still dirt jumped on the side a lot.
Dylan: Did starting out with racing get you a bit of competitive edge?
Graham: I was as competitive as anyone else my age was but I kind of got out of racing because some kids were getting too competitive and it ruined the fun for me.
Dylan: So when did you get into Mountain Biking?
Graham: The summer before grade eight. I had been stealing my dad's mountain bike to go riding in the past but this was when I first got my own mountain bike. Riding mountain bikes was more fun for me because I wasn't competing against the kids I always rode with. So I guess I've been doing this for five or six years now.
  Photo ~ Allan McVicar
 
Dylan: So you're a professional mountain biker now. Was that always a goal of yours or did it just kind of happen?

Graham: It was always a dream of mine, something I always thought would be cool. But I never knew if I could actually do it or not.
Dylan: When did you make the decision that you were going to take on riding as a career? Was there ever a moment or an event that took place when you decided you had to make it happen, no turning back?
Graham: When I was 16. I got 1st place at the Sun Peaks dirt jump contest in 06. I was totally not expecting to win and it made me feel like this was something I could do if I tried really hard.
Dylan: What were some of the obstacles you had a hard time with along the way?
Graham: Invite only contests. Even last year I couldn't get into Crankworx. I just felt like, "How am I supposed to do this if I can't even get into the contests?"
Dylan: What was different in 2008 that let you take things up the extra notch and make your dreams come true?
Graham: It was all just a mental game. In 2008 I was way more focused and had a more positive outlook on things. I kind of tried to play the season out in my head, think strategically and ride harder as well as smarter. I knew when to go hard and when to hold back or when to take advantage of an awesome session when I could learn new things or fine tune old tricks. I just had more fun. Ever since Grad in June I've just been stoked non-stop.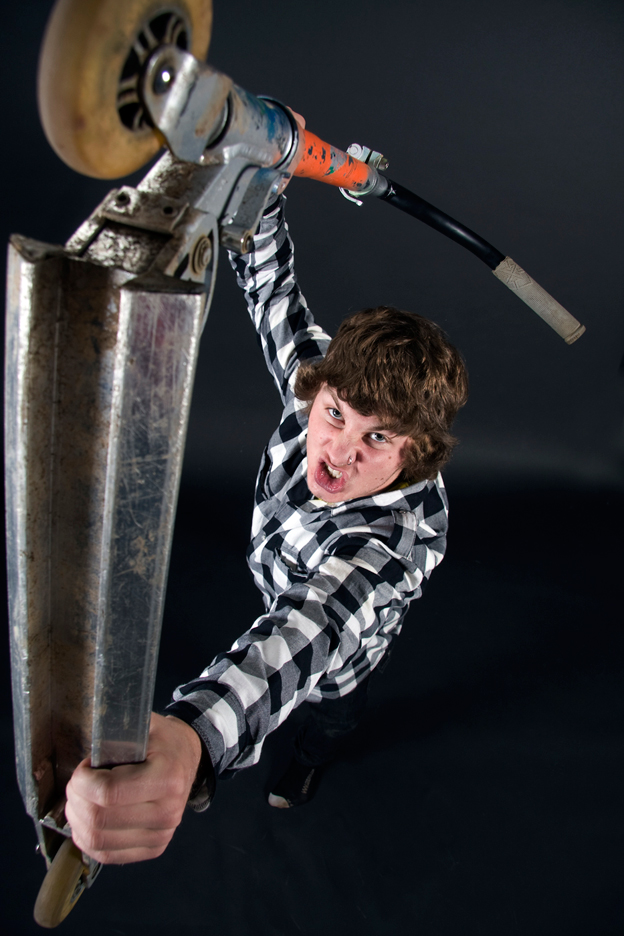 Photo ~ Mike Reid

Dylan: Does it get intimidating competing against all time stars like Bearclaw or Mccaul? How about riding on the Clump Team?
Graham: I don't think intimidating is the word for it. It's different for sure, but sort of makes me ride harder. Same deal with the Clump. They were like the first big freeride team in NWD and I always looked up to them. So its cool to be a part of that now. I do feel like I need to ride harder sometimes but I still make sure to just keep it fun.
Dylan: So you obviously set a lot of goals for yourself and think ahead of time. What are you thinking for 4-5 years from now? How about 20?
Graham: Oh man! In a few years I see myself just having fun mostly. I started riding because it was fun, and if it ever stopped being fun it would lose the purpose to me. I want to be riding with my friends still, travelling the world, and showing mountain biking the way I think of it and what it is to me. In 20? I change my mind every day. Maybe own a bike company? Clothing? Film and make videos? Just something in the bike industry.
Dylan: Any advice for young folks starting to get serious with riding?
Graham: Just have fun! That is the most important part and it will shine through in your riding and help you get there.
Dylan: Has anyone asked for your autograph on the street?
Graham: Haha no, just my friends bugging me.
Dylan: Whats your favourite cereal?
Graham: Lucky Charms, but I don't know man. I like a lot of cereal.
Dylan: Favourite thing your mom cooks?
Graham: Oh my god. Nothing that she cooks could ever be my favourite. Unless she made my cereal that day. Its so horrible but so true. She is going to read this and freak on me!
Dylan: I think her Caeser salad is amazing but maybe that's just me. What are you into for Music?

Graham: Oh there is so much. Bob Dylan, Adam Rickfors, some gangster rap and Motley Crue – Too Young To Fall In Love.
Dylan: Tell me a few things about yourself that most people might not know.

Graham: I'm a chef at a Milestones. I'm learning to play harmonica. My first and dream vehicle are a VW Vanagon. I like to dance… but I think most people already know that.
Dylan: Who do you want to be like when you grow up?

Graham: My Grandpa, he is a pretty sick guy. Just super wise, he has done so much and seen so many things. I also liked Tom Cruise in Top Gun.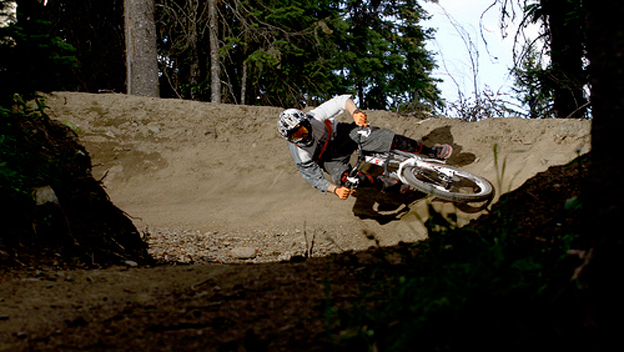 Photo ~ Mike Reid
Dylan: Anything we still need to know?

Graham: I'm not just a dirt jumper! It sucks that a lot of people think of me that way because it gets highlighted the most. I don't like how you have to be good in slope style to make a career now. Most of the slope style courses could be ridden on a hard tail now, and it sucks to see BMX courses that are gnarlier than MTB courses. The courses need to get bigger.  Also, Right now the sport is way too focused on slope style and slope riders. I want to see more of riders like Kurt Sorge, Gully, Hunter, Trond Hansen and Vanderham. Riders who ride super gnarly stuff but still have those technical little bike handling skills.
Dylan: How about some thanks?
Graham: Definitely a big thanks to my sponsors, Kona, Sombrio, Nike 6.0 and Smith Optics. Also to the Bicycle Café. I've been riding for Café since I was little. They got me my first pro deal and helped me all along the way. They've pretty much gotten me where I am today, so Thanks!
There you have it folks, Graham Robert Alexander Agassiz in a nut shell.