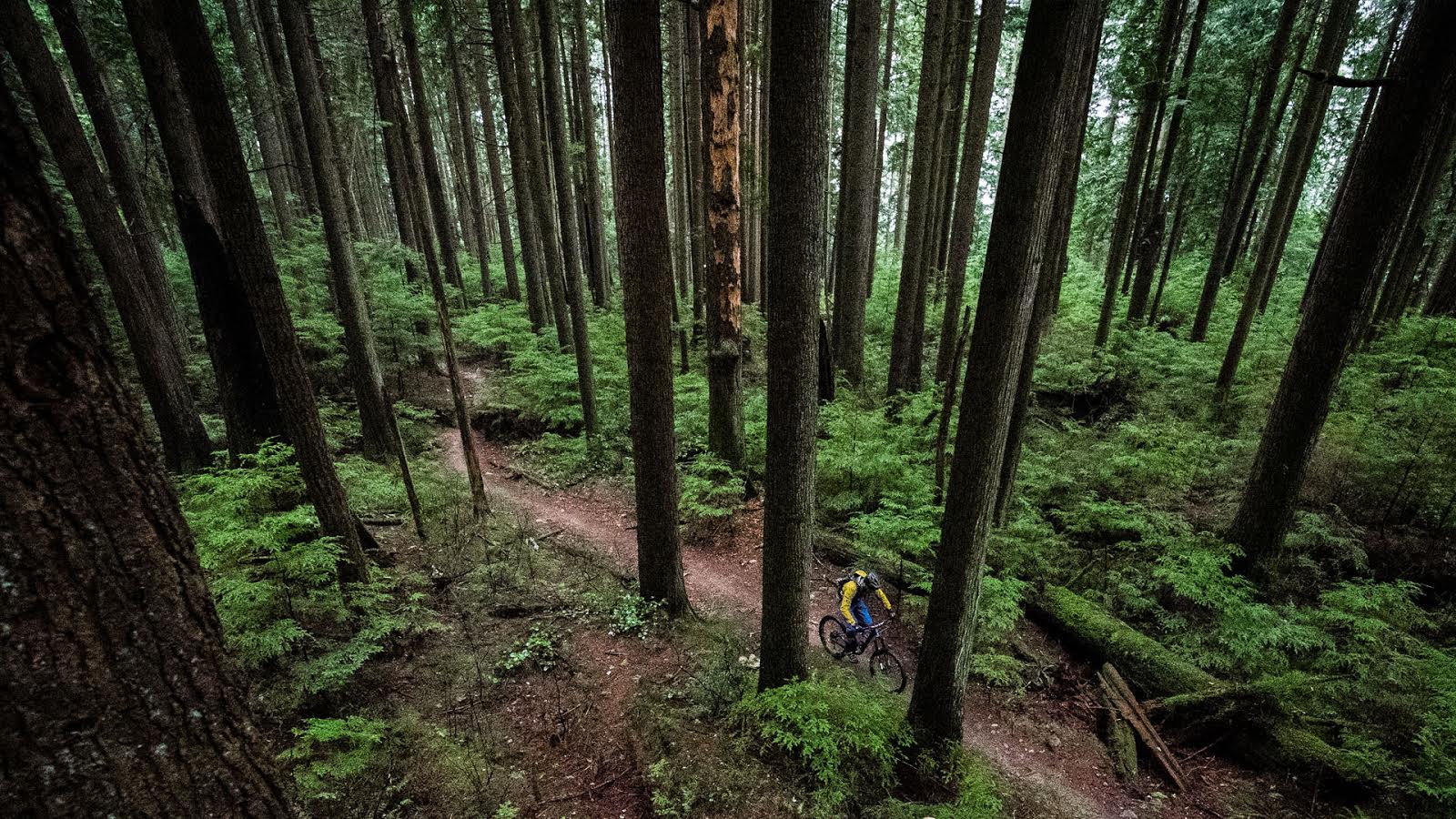 Alex Pro In Cali
Skiing in Whistler hadn't been that good, so my friend Miranda Miller, my Dad, Tom Pro and I headed down south for a few weeks to get some early riding in.

 Alex at the front of the infamous Bootleg Canyon cattle truck.

Our first stop was Bootleg Canyon. We showed up a few days early so we could get a chance to ride some other trails rather than just riding the race course. To me, riding in Bootleg is like riding on the moon(although I have never ridden on the moon). It feels like I am riding on big moon craters and moon mountains in the sense that everywhere you look there is not a tree in sight and everything looks the same.
But it was really sweet and I liked it there, even the Super D race course was fun to ride.
The race went OK for me. I finished 21st in the pro category.  It was a fun course and it was good to get a little winter racing in.

 Alex racing in the Mob in Mojave DH at Bootleg Canyon in Boulder City Nevada.

After Bootleg we headed down to Laguna Beach to do some chill riding there. On our way down we stopped off at Marzocchi to say hi. Tom Rogers put a 2010 cartridge in my triple eight so that I could test it while riding in Laguna.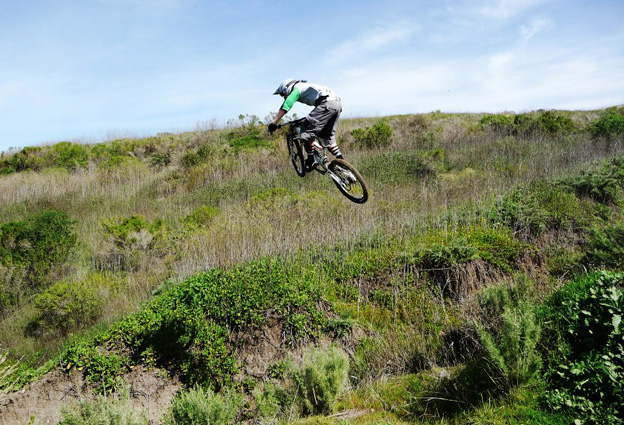 Shooting for an Oakley catalogue – and going huge.

The whole time when we were in Nevada it had rained just about everywhere in California so the trails were a bit wet. We waited a couple of days for the trails to dry up. After the sun came out we couldn't have asked for better riding conditions.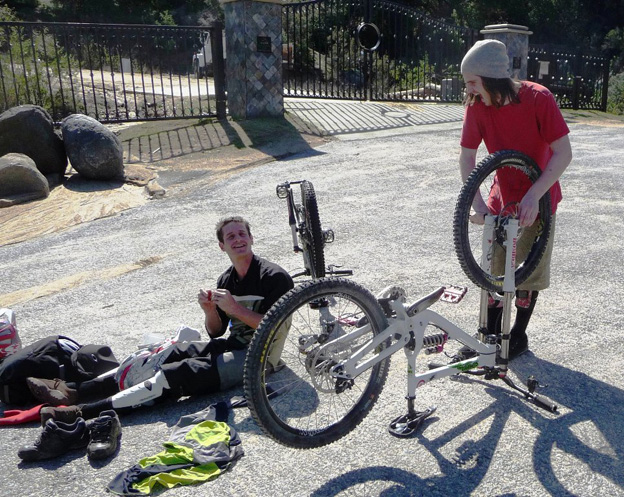 Sharing a laugh with Brian Lopes pre-ride.
The weather was sunny and hot, but the soil was still a little wet and really tacky. Lopes and Richie showed Miranda and I around the local trails and we just trained and chilled in the sun. I tested the new cartridge for Tom and the fork felt really good. The Laguna Beach trails were super fun.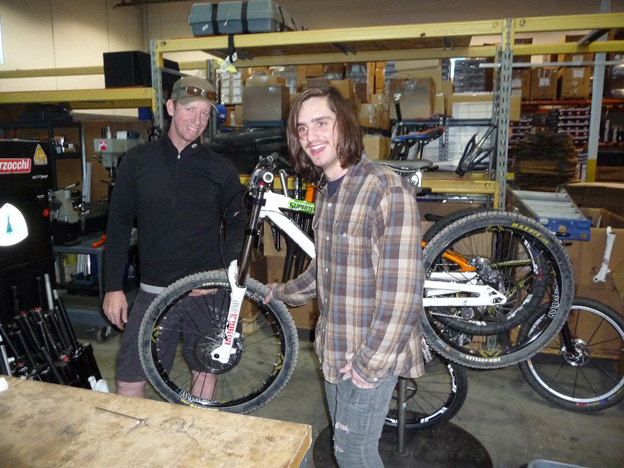 Marzocchi's Tom Rogers put a 2010 cartridge in Alex's fork to do some testing.

On our way out of Laguna we stopped off at Oakley and got a little tour of the whole office and the Headquarters. Then we headed out into these local jumps near Oakley and did a photo-shoot for the 2010 gear.

 Serious faces; crazy stuff happens at Oakley head office.

It was sad to leave the hot sunny riding in California but exciting at the same time. While I was in Nevada I had bought a truck in Sacramento, on e-Bay.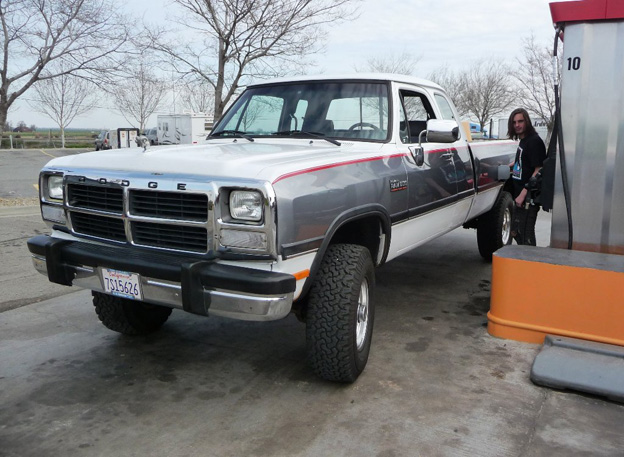 Alex's new truck.

The truck is a 92 Dodge Cummins Turbo Diesel and I am very excited (I am into Dodge diesels). Miranda and I picked up the truck in Sacramento and drove it all the way back to the Canadian border. We even slept in the truck one of the nights.

 Pure luxury; sleeping in the new truck.
It was a really great trip and I'd like to thank everyone who supported me and made this trip possible.
Alex Pro