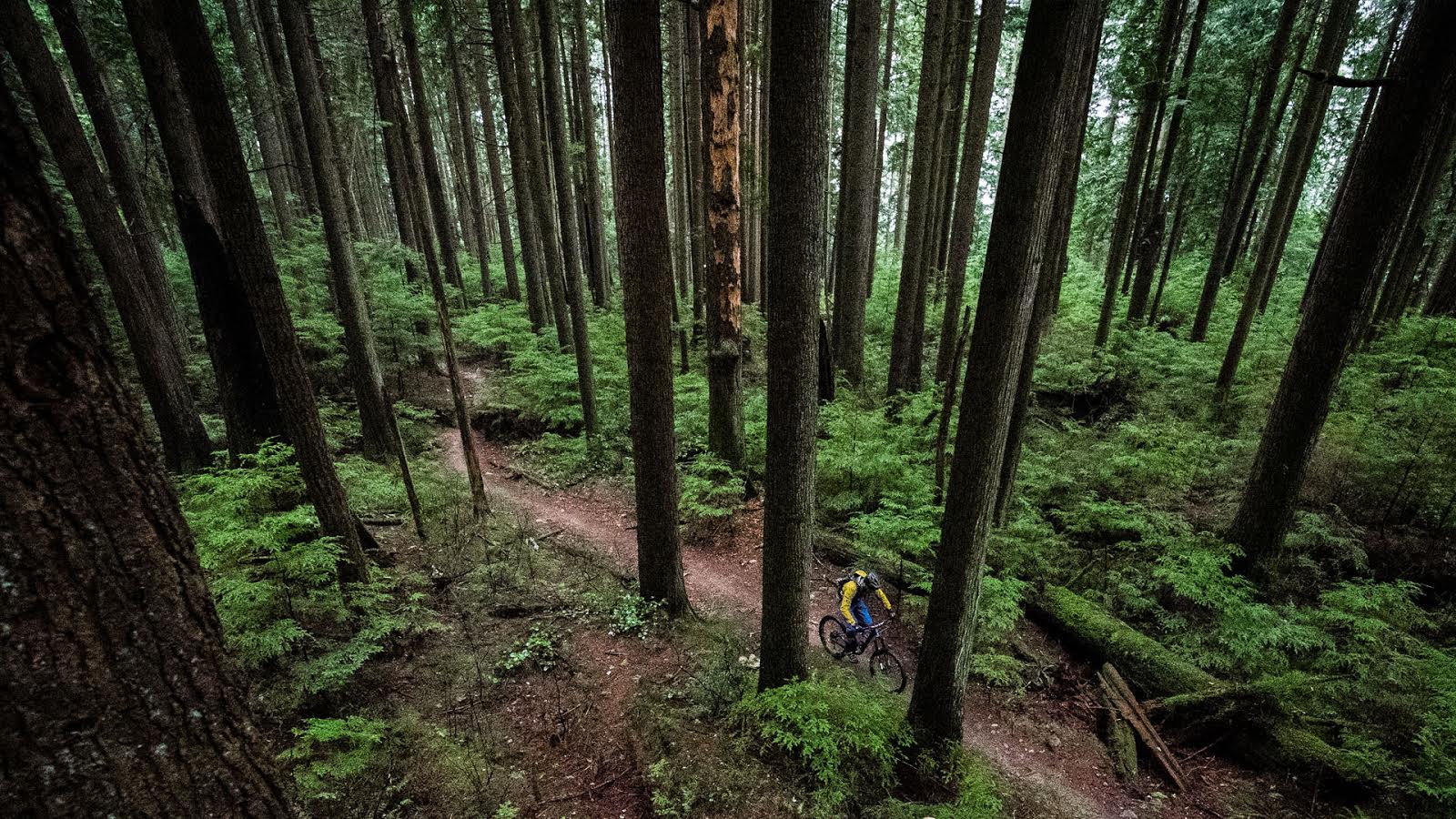 Northwest School of Freeride
Here is the an email we got recently that we're pretty stoked to pass on to all of you. Read and be excited, this is cool stuff. Check out the slideshow at the bottom featuring photos by Cory Tepper.
Hello Lovers of the Mountain Bike Shred.
My name is Kris Jamieson. Some of you know me as Jaymo, and some of you are thinking, "how did this email get by my spam filter?" Click, in the trash! For those of you that did not send me to the trash, I have got some great news! After almost a year of digging and building and dreaming and digging and building and dreaming………..
THE NW SCHOOL OF FREERIDE IS A REALITY. Because of your position as hondo MTB rulers of the Free Press, you are on my first big email. Please don't consider this a "press release". This is more of an introduction to the "press release" that I have not sent yet. This is more of a personal note. (not so personal anymore Jaymo! -ed.)
My partners and I, Sam Pinner and Tim Windell, have about 100 acres of pure, private and secluded, wooded NW forest just shy of Mt Hood. We have built a full service off road cycling school. Anything from XC and Trail to BMX and Freeride, as well even "faux-urban-cement" , is available to you! (Not to mention we border about ten zillion acres of BLM and National Forest land……but that is just a bonus).
Our venue is all inclusive and has lodging to boot. Essentially, we are a version of Woodward West, with the difference being we have real Mountain Biking terrain. Woodward West is awesome, without doubt, but lets be real here? The "Mountain Biking" there is not really all that "mountain".
We have been working with the Diamondback Pro BMX team to develop our BMX terrain and many of the Dakine crew out of Hood River. Ben Boyko has been one of the most active, producing some impressive lines over the winter. He took down some big trees and turned them into some big drops. Phil Sundbaum helped design our dirt jump line and the phone calls from interested builders keep coming in. We also have a 14,000 square foot indoor park with a foam pit.
We have launched our website and our initial camp dates. We are a private venue only governed by integrity and morals. We own the land, require no permits from the forest service and/or any government agency to build and develop trails. We are 100% legit, insured and registered with the state of Oregon. We are the real deal.
Our mission is simple. We want the entire bike industry to benefit from the venue. We are open to hosting jams, photo shoots, build parties, pros, magazines and video shoots. Our lodging and kitchen is quite nice and we are extremely kid friendly. If you can think of it, we can probably do it. We are 1 hour from Portland International Airport and want our venue to inspire and get people on bikes! With that said, I am reaching out to all of you, and letting you know that our doors are open to your team riders, ideas and visions.
Thanks for the time,
Kris Jamieson, Jaymo
The NW School of Freeride
www.nwsof.com