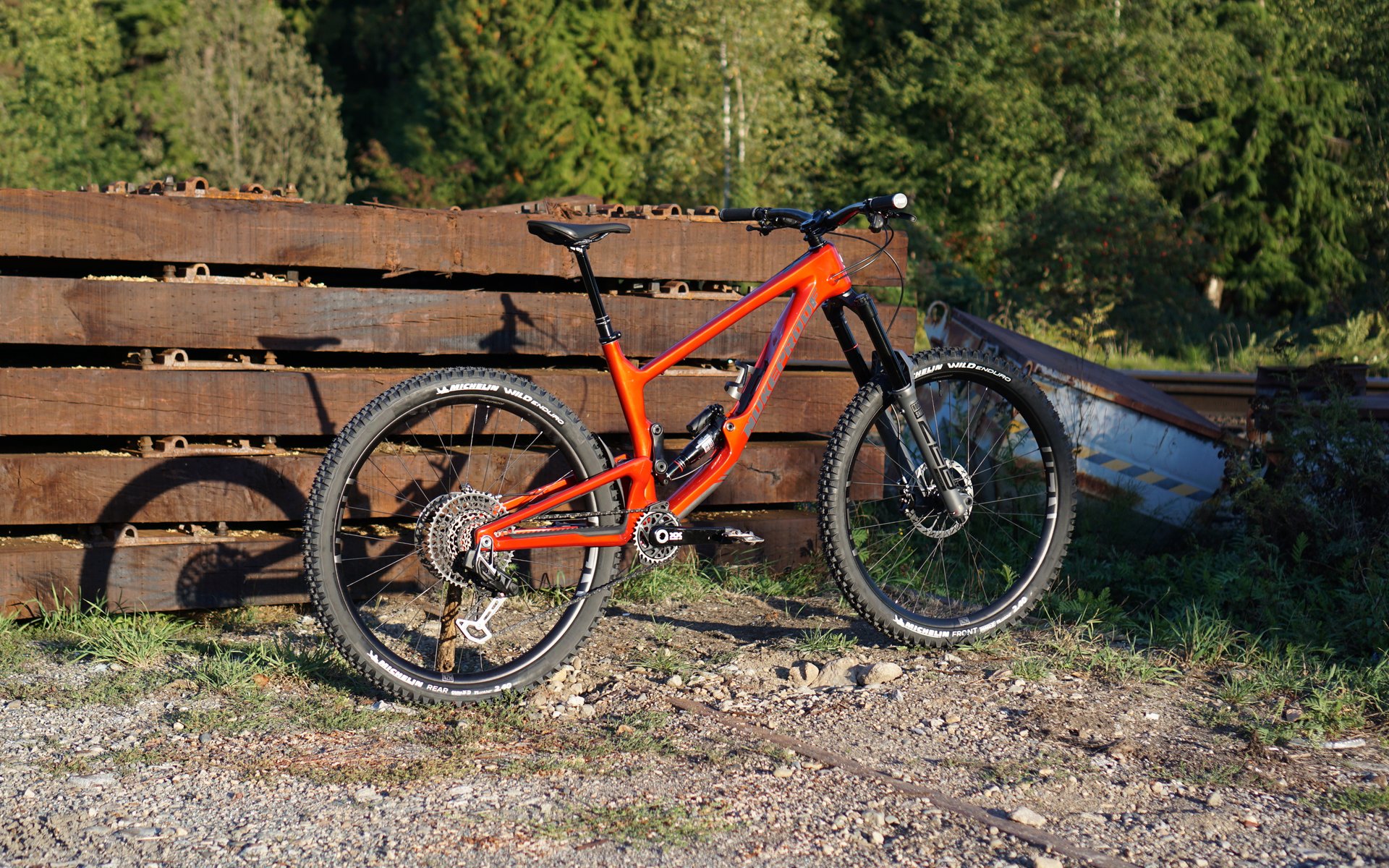 First Impressions
2024 Nukeproof Giga 290 RS Carbon
I distinctly remember when it was announced that Sam Hill was moving to CRC to ride Nukeproof Bikes in 2012 (CRC is a bike shop based in Belfast, Northern Ireland, and Nukeproof is their bike brand ). It's crazy to think that was 11 years ago now, but at the time, there were no Nukeproof Bikes here in North America, so it seemed like an odd choice. Since then there have been countless video segments and edits of Sam rearranging the terma firma of trails the world over. As a bit of a Sam Hill fan boi I've been keen to try a Nukeproof ever since. Nukeproof is making an entrance to North America now, so we've been starting to work out some testing.
Here we are checking out Nukeproof's Super Enduro bike, the Giga 290. The Giga also comes in a Giga 297 mixed wheel version, but unfortunately these only go up to a Size Large, which is a bit small for my taste. So I've been sent a size XL Giga 290, in a lusty red, which is obviously the best colour!
Nukeproof Giga 290 Highlights:
Carbon Frame with 170 mm rear travel and 180 mm fork
29" wheels front and rear
Geometry: 63.5° Head Angle and 495 mm Reach on the tested Size XL
Weight: 32 lbs (Claimed for Medium), 34 lbs (Measured for XL with pedals)
Sizes Available: Small, Medium, Large, Extra Large, XXL
Warranty: 5 years on the frame
RS Build Price: 6,500 GBP
Frame Only Price: 2,600 GBP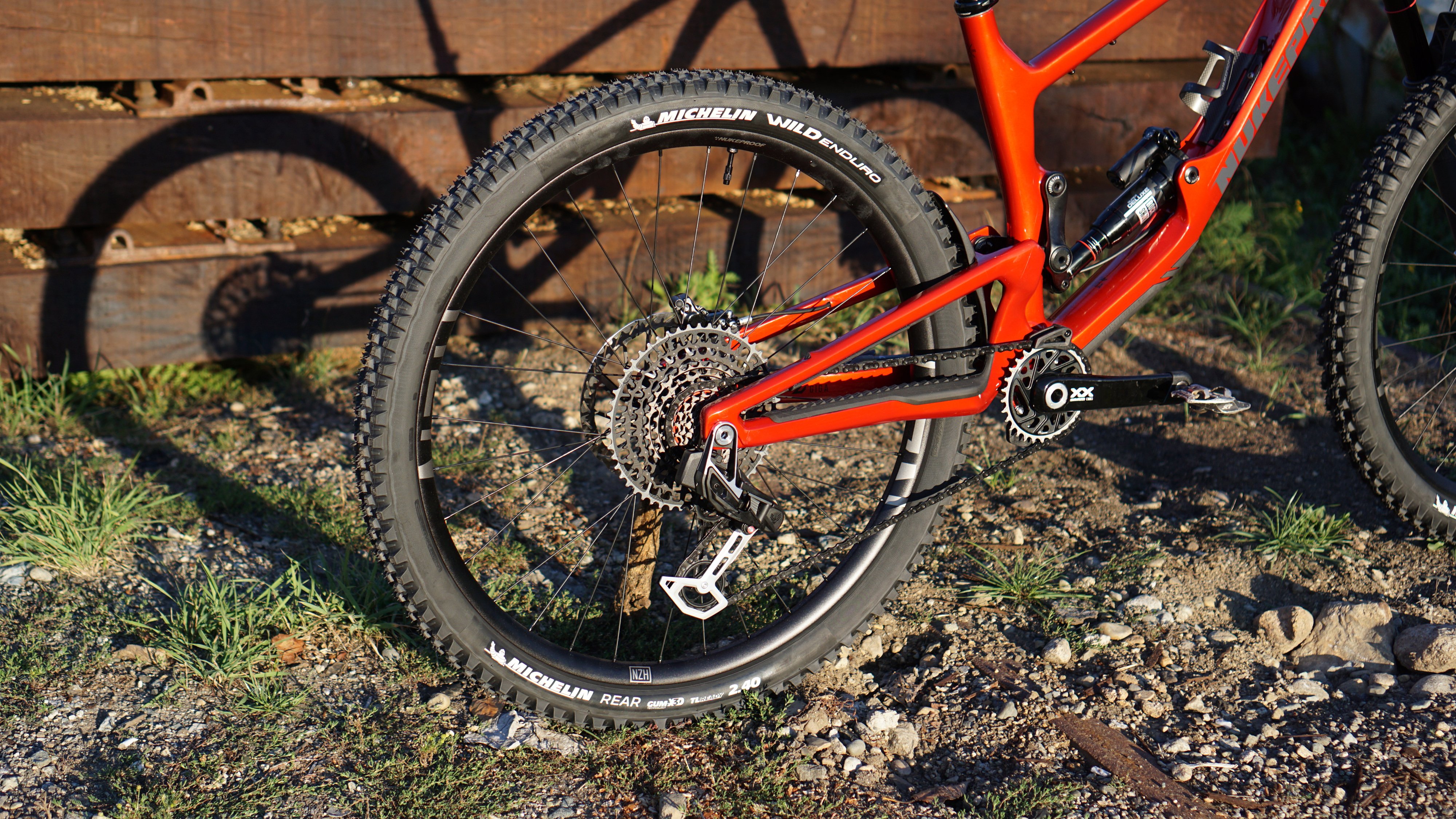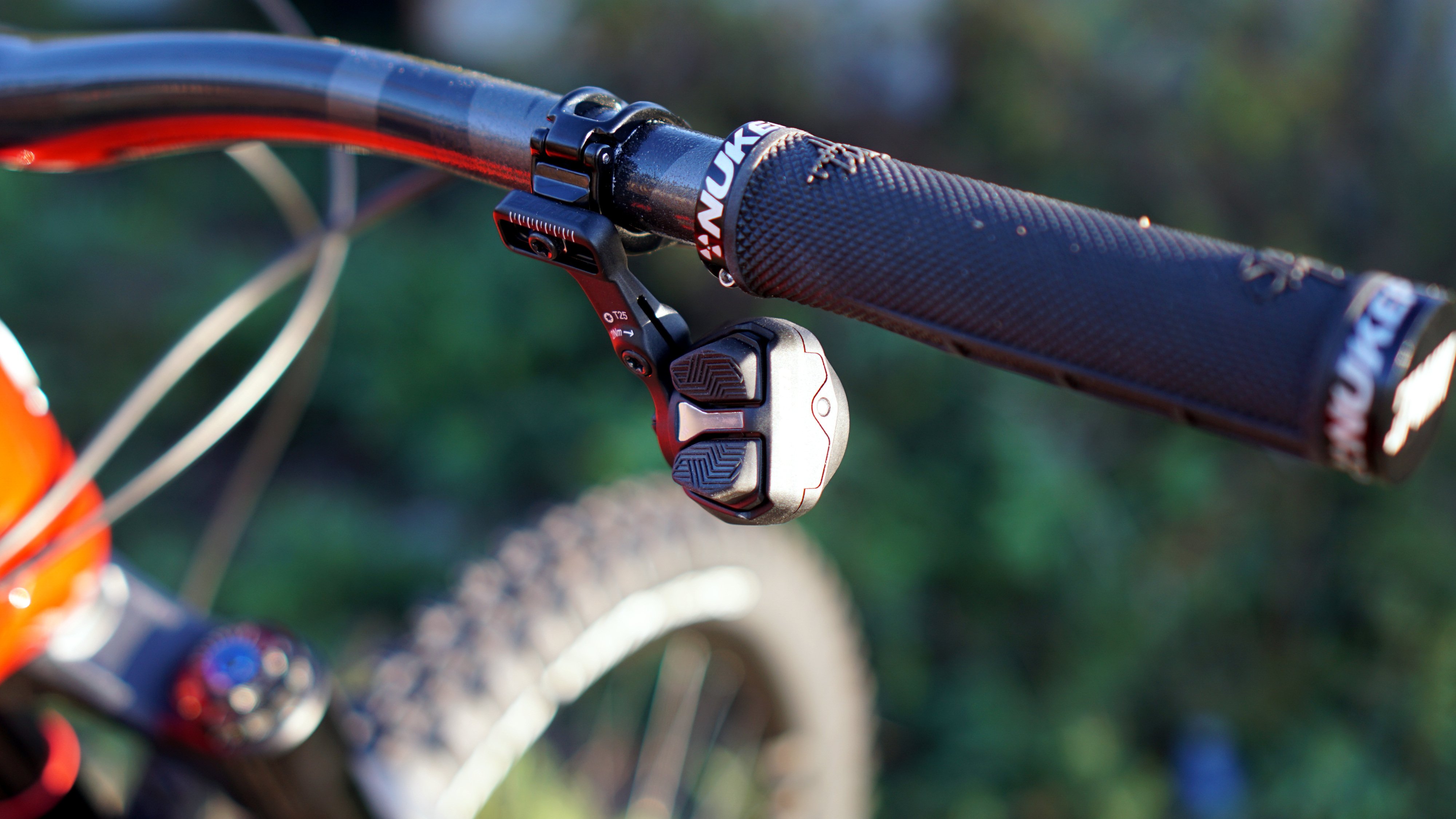 Frame Details
Pulling the Giga 290 out of the box, the first thing I noticed was the packaging. I've yet to see a bike this well packaged in a box, with all of the packaging paper or cardboard. There wasn't a nick or flaw on the bike either. Kudos Nukeproof on the packaging!
The attention to detail doesn't end with the packaging. The red colour on the RS is gorgeous. The colours of the other builds on the website look fantastic too. I like the simple refined styling of the Giga, and the build quality looks top shelf. All the build kits come with paint protector pre-applied to the top tube, down tube, chain stay and seat stay. I personally put paint protector on all my bikes, so this is a huge plus in my eyes. The Giga comes with a nice downtube protector, as well as good chainslap protection on the chain stays. The details continue with a nice elegant rear fender to minimize trail goo clogging up the linkage.
The only quirk I've noticed with the build of the Giga is that the rear brake line runs to the right side of the head tube, making for a tighter bend radius. I assume this is because Nukeproof is from the UK, where most rear brake levers would be situated on the left side of the bar, resulting in a longer bend radius. It's not a big deal, and I'm sure it'll be fine.
Architecture wise the Giga is a linkage driven single pivot. There is a flip chip on the main pivot that primarily affects the progression of the bike, 25.5% or 29% progression.
Fit and geometry-wise, the angles are similar to most other super enduro bikes on the market. The head angle is 63.5° for all sizes, and all sizes come with a 445 mm chain stay length. The wheel base for each size is on the compact side relative to some manufacturers like Transition, Forbidden and Norco. The XL wheel base on the Giga is 1,290 mm, where a Spire is around 1,322 mm wheel base in a size XL.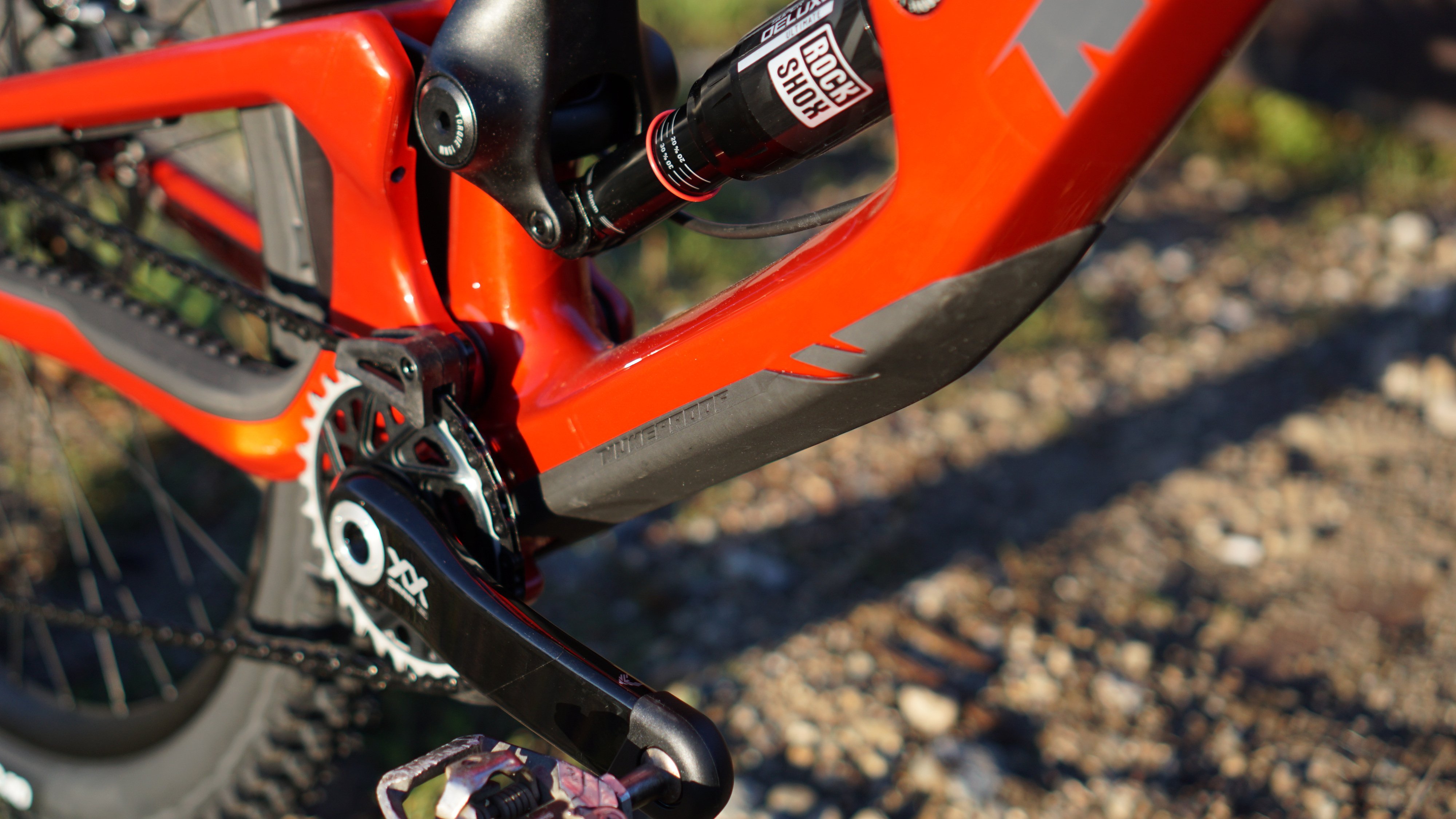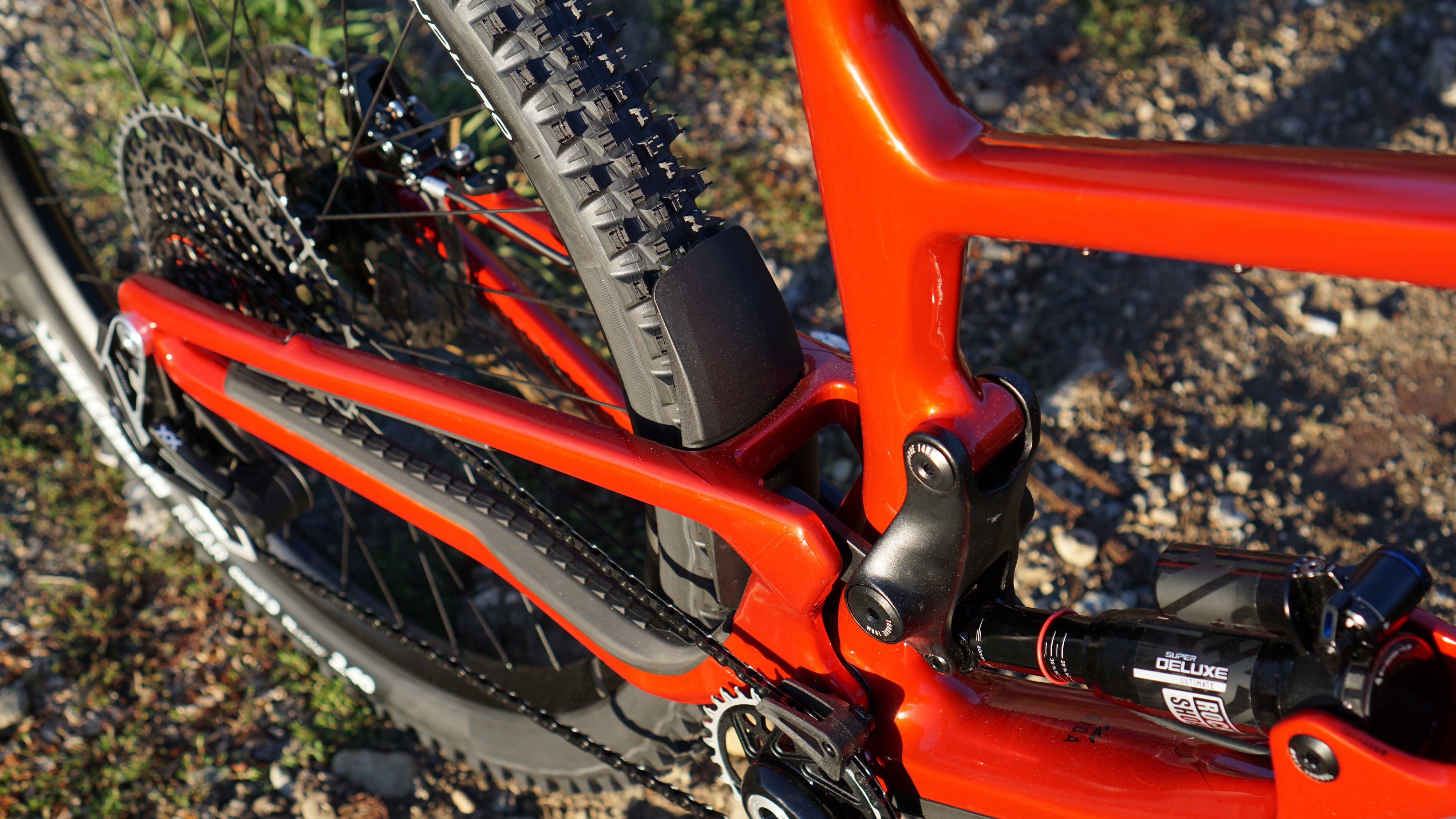 Build Details
I'm going to be testing the RS model, which is Nukeproof's highest spec build. This build leaves little to be desired. Nukeproof has a good chart with all of the build options and corresponding pricing here. For the RS model the fork is a 180 mm travel Zeb Ultimate, paired with a Super Deluxe Ultimate air shock. The drivetrain is a mix of XX and XO Transmission AXS, fancy! Brakes are Code RSC's, of which I'm a fan. The rotors are 200 mm front rear, which is great, but I would prefer to see a 220 mm front rotor on a bike with a long travel fork.
The Bikeyoke Revive post on the size XL I'm on is a 213 mm drop. I have the post inserted as deep as it'll go, and extended it's in the 'just the right' position. For reference I have a 32" inseam, so for those wanting the XL size, with an inseam shorter than 32" you'll need a shorter drop post as the 213 mm post can't be fully inserted into the frame.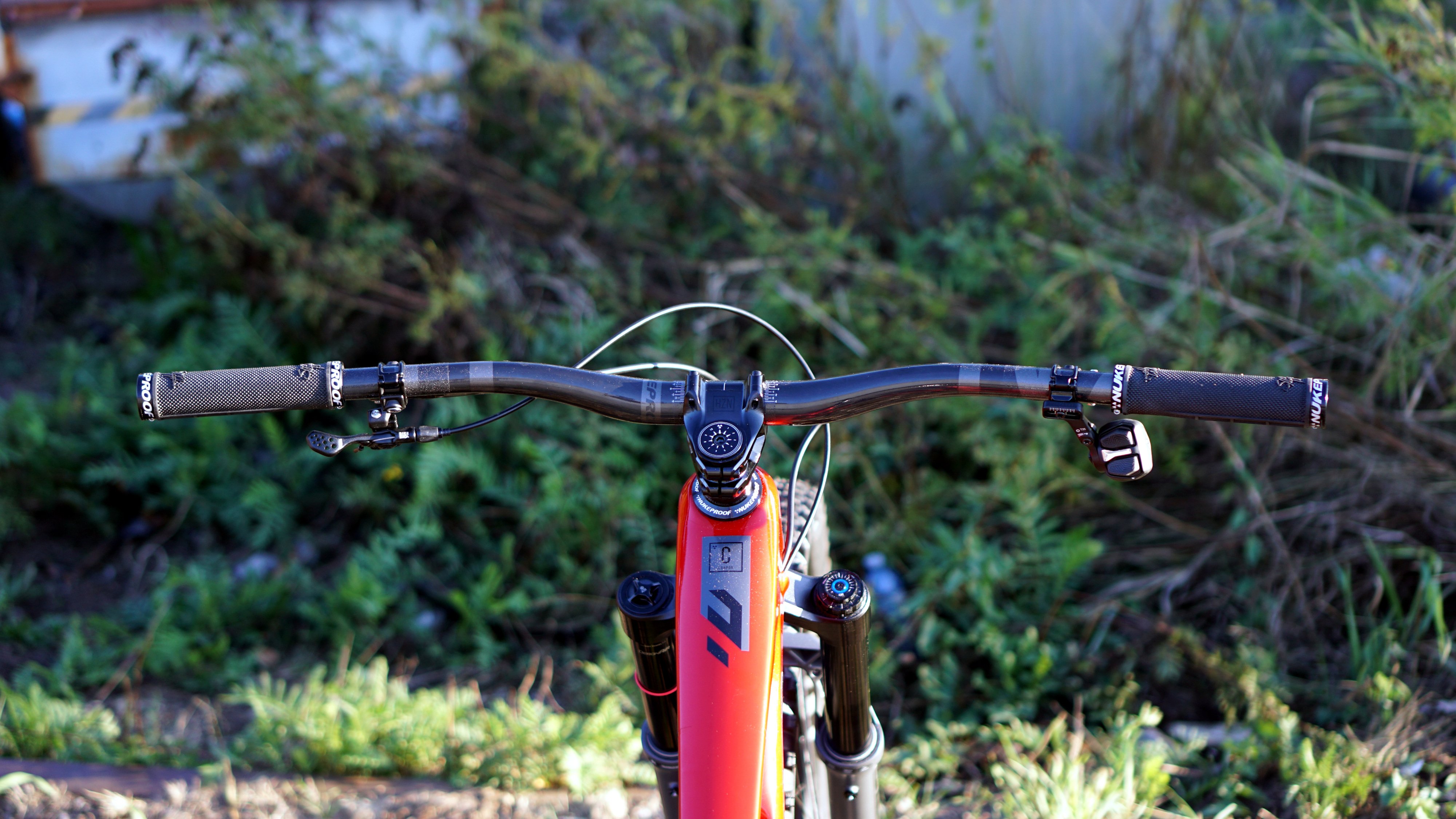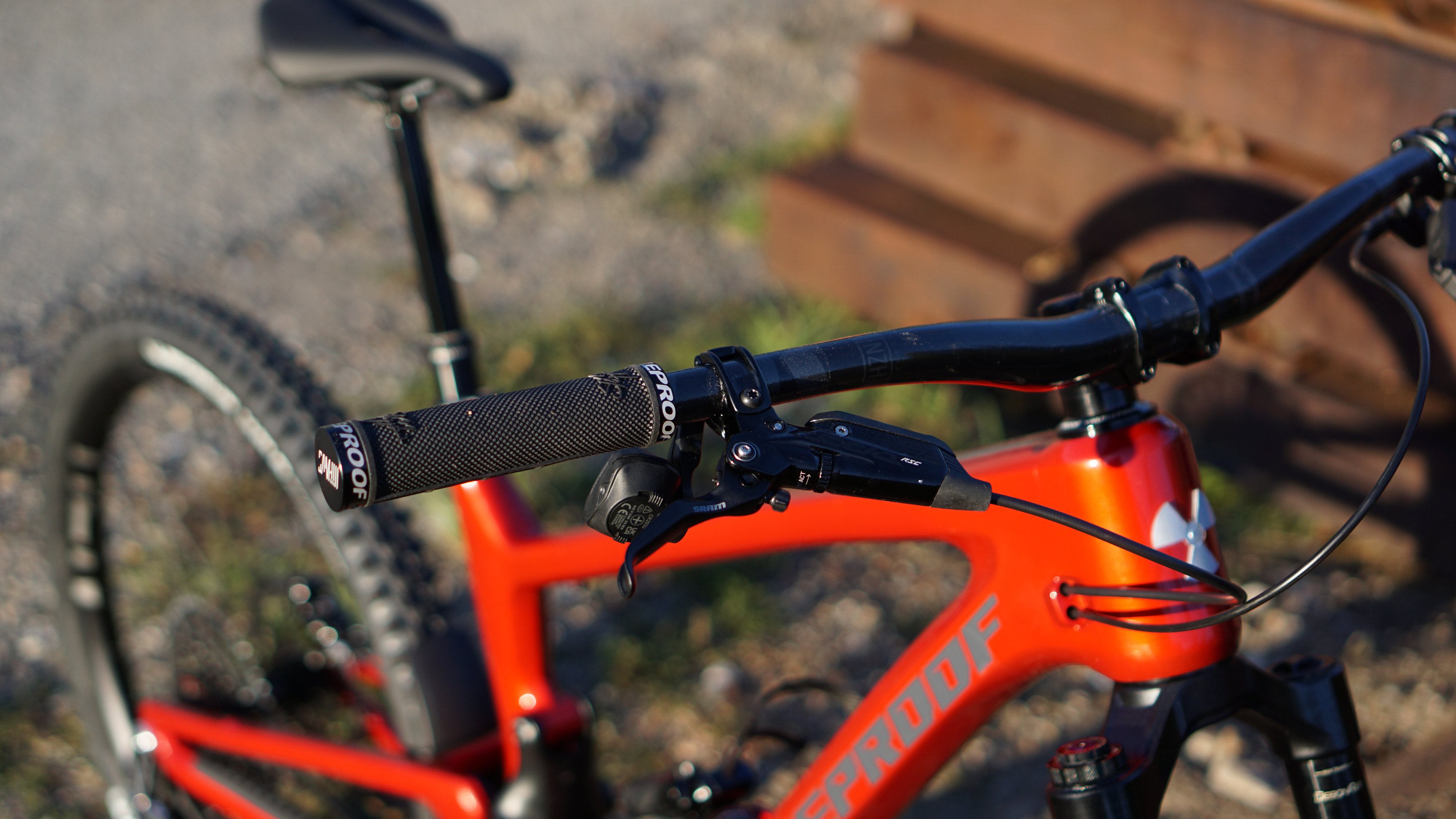 The wheels are Nukeproof-branded, aluminum rim, Horizon V2s, which are an interesting choice on such a high-end build. I'm keen to see how these hold up. These come wrapped in Michelin's Wild Enduro tires front and rear. Conceptually I like Michelin's lighter casing with softer compound front tire and heavier casing with firmer compound rear tire. I haven't had any time on the new Michelin's yet, and keen to see how they feel.
It's probably the colour, but I can't take my eye off this Giga. I think it looks fantastic, and the build on the as-tested RS model is top notch. Pricing-wise, the Giga isn't cheap, and comes with a lot of house brand components. The RS model is similar in price to an XO AXS build Santa Cruz Nomad or We Are One Arrival 170, and more than an XO AXS Forbidden Dreadnought. Those are all great bikes, so I'll be looking to see how the Giga RS stacks up.
I've already had a number of rides on the Giga, and so far I'm liking this bike a lot. I rode the Giga through the end of the Whistler Bike Park season, and I'll continue on the local trails here over the coming weeks. Conditions will likely get wetter, so the Giga is going to see a wide variety of weather and trails. I'll have a more in depth review of the Nukeproof Giga in the near future.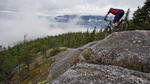 Tim Coleman
Age: 41
Height: 183 cm / 6'
Weight: 87 kg / 192 lbs
Ape Index: 1.055 / +10 cm
Inseam: 81 cm / 32"
Preferred Riding: Gravity Mountain Bike
Bar Width: 800 mm
Preferred Reach: 500 - 520 mm (but this is stack and head angle dependent)