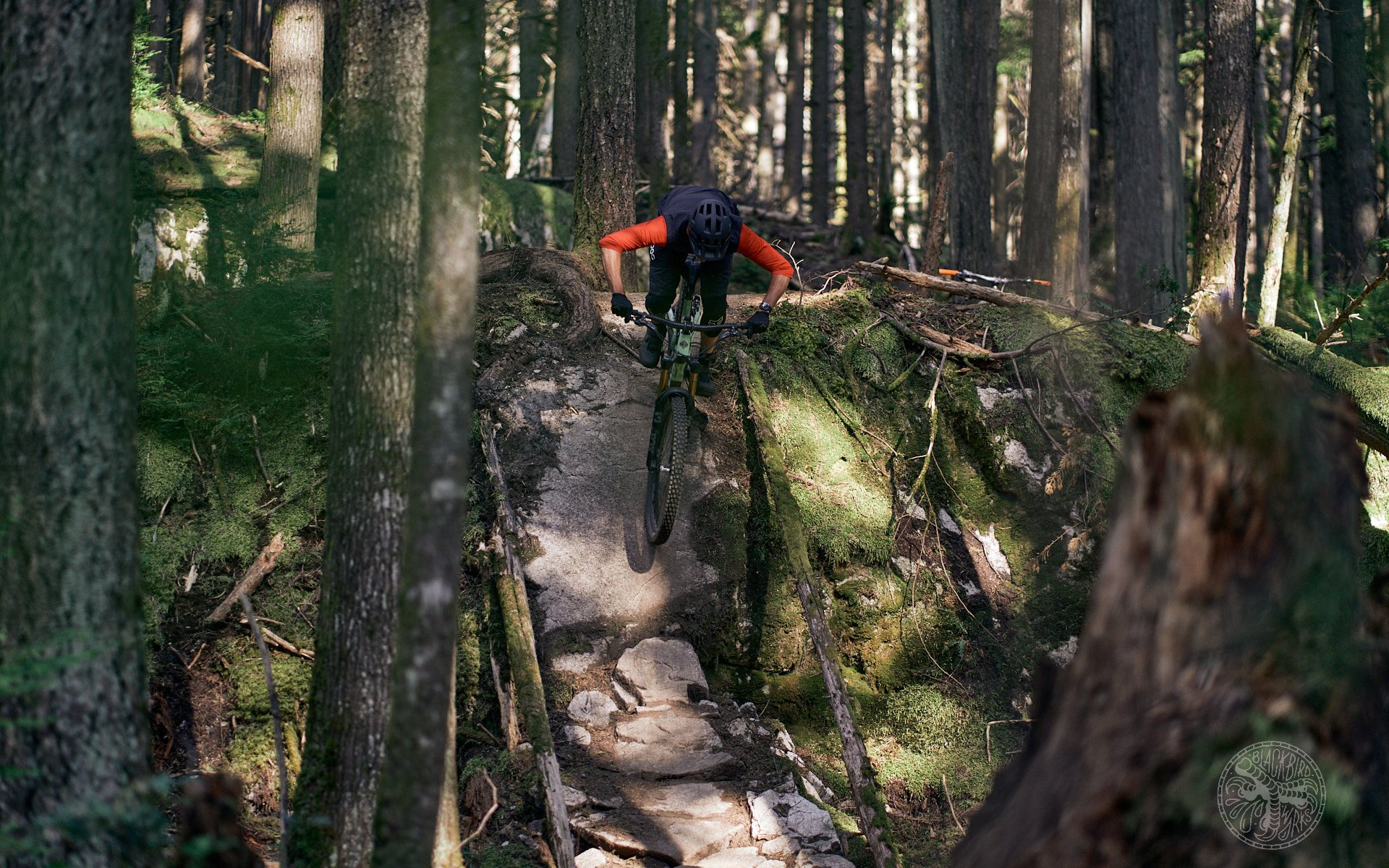 Initial Review
2023 Yeti SB160 T1 First Impressions
I was pretty excited when the Yeti SB160 arrived but the review got off to a lacklustre start. I set the bike up to the recommended parameters and rode it a few times but I was completely underwhelmed. It was okay but it certainly failed to rate as the successor to the highly capable and much-loved SB150 that I rode for several years. Something felt off and looked a little odd from the cockpit as well. Eventually I came to the conclusion that the ride height of the fork seemed low and when I measured it that was indeed the case. The 170mm Fox 38 was actually a 150mm Fox 38. I pushed the relief valves and removed all the air from the fork and started from scratch. The fork would begin to extend as I added air but once I was starting to get close to the target pressure it would begin to suck itself down. Yeti sent me a new fork and from there things started to feel much better.
The sleight of hand performed by the previous two Yeti bicycles I've tested (and then ridden for a couple of years after that) amounted to feeling like remarkably capable trail bikes much of the time, rather than fully capable enduro machines, until those capabilities were required. I don't have math to help me solve for this particular X. The stays aren't particularly short. The bikes aren't heavy but they are also built to survive King Kong-sized EWS events under the beastly guidance of Richie Rude. Both of these bikes were inclined to dance beneath me and seemingly anticipate movements I hadn't yet realized would be required to circumvent peril.
The SB5.5 had a measly 135mm of rear travel. The SB150 tapped out where you'd imagine. Both of these bikes were unafraid of the most challenging trails here on the North Shore, but the 150 took it up several notches because of the extra travel and evolved geometry. While the bikes shared many elements, the SB150 was a significant upgrade. Whenever a limit was reached, it was because of the pilot rather than the plane.
The SB160, despite being longer, slacker, but not lower than the SB150* has preserved this bloodline. I almost never feel over-biked riding it and I never feel under-biked.
*because of the extra 10mm of travel the SB160's bottom bracket is 5.2mm higher than the SB150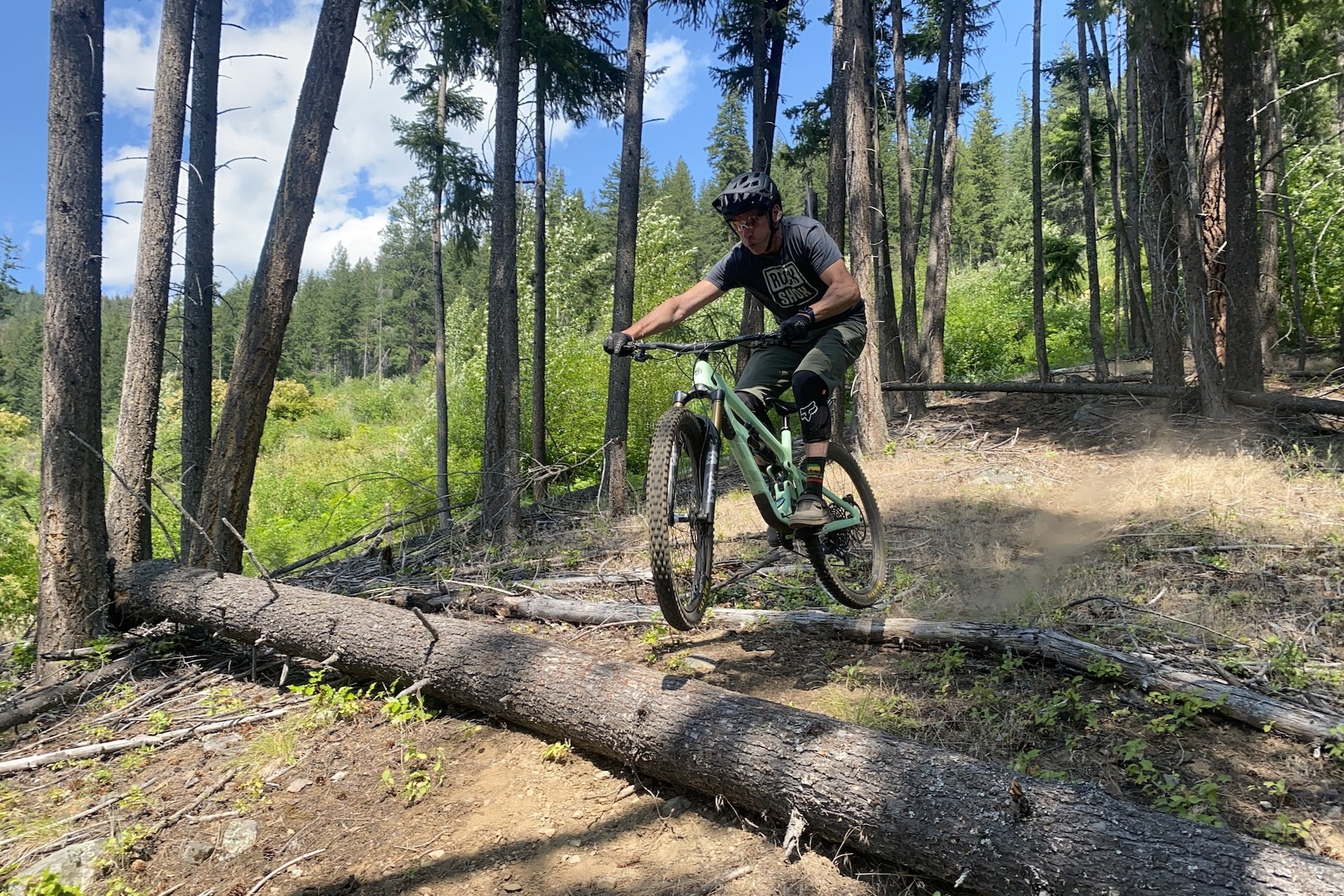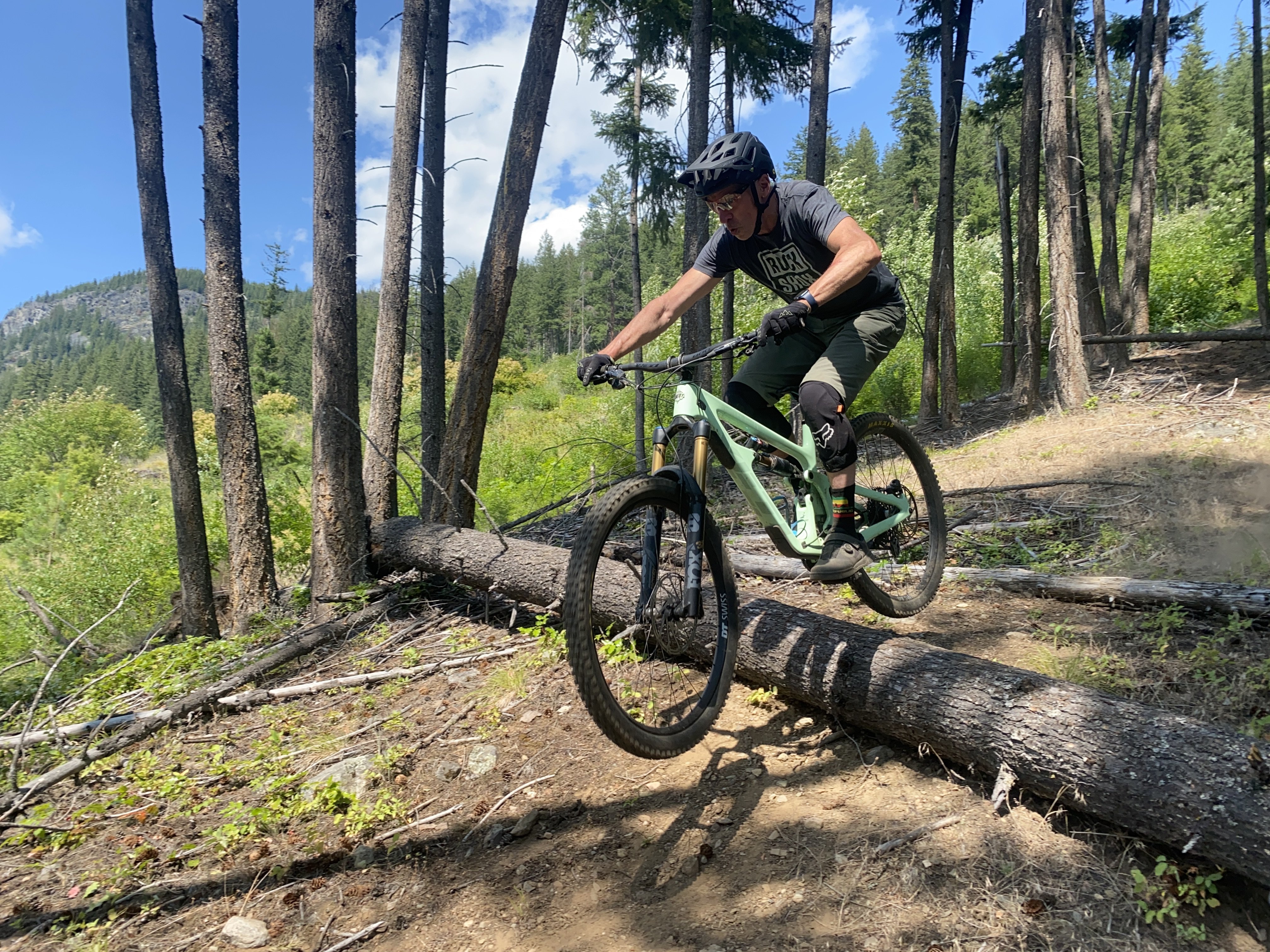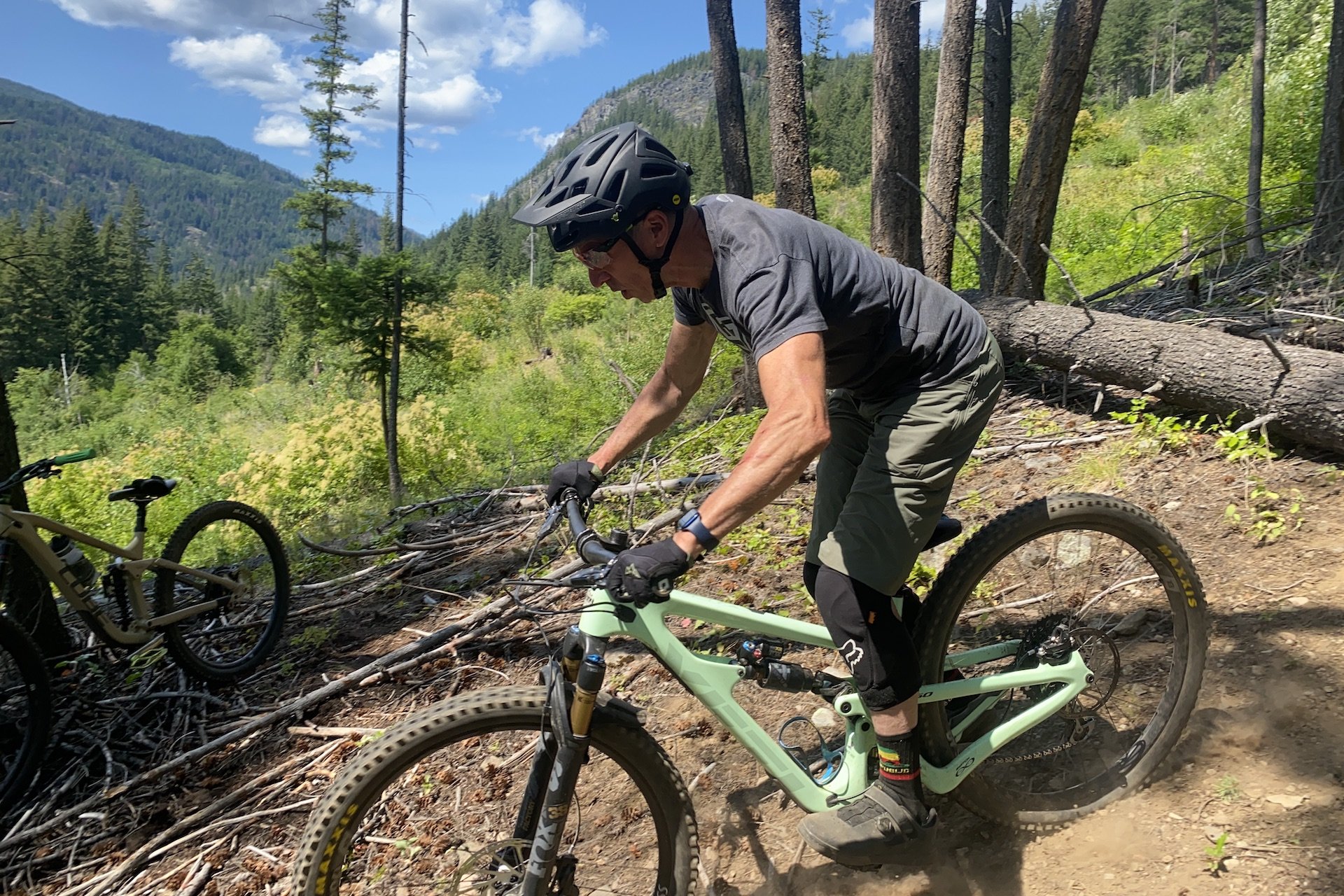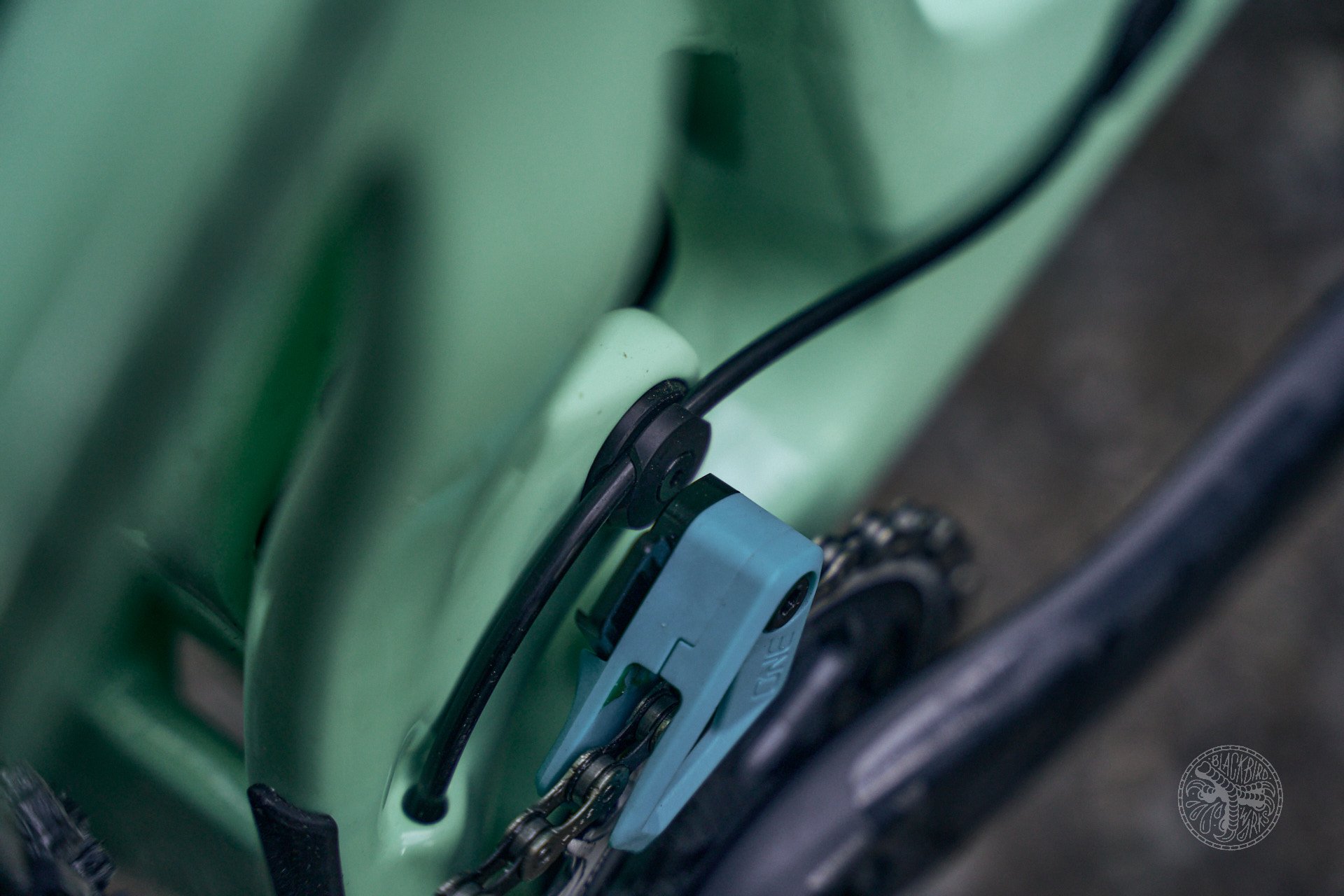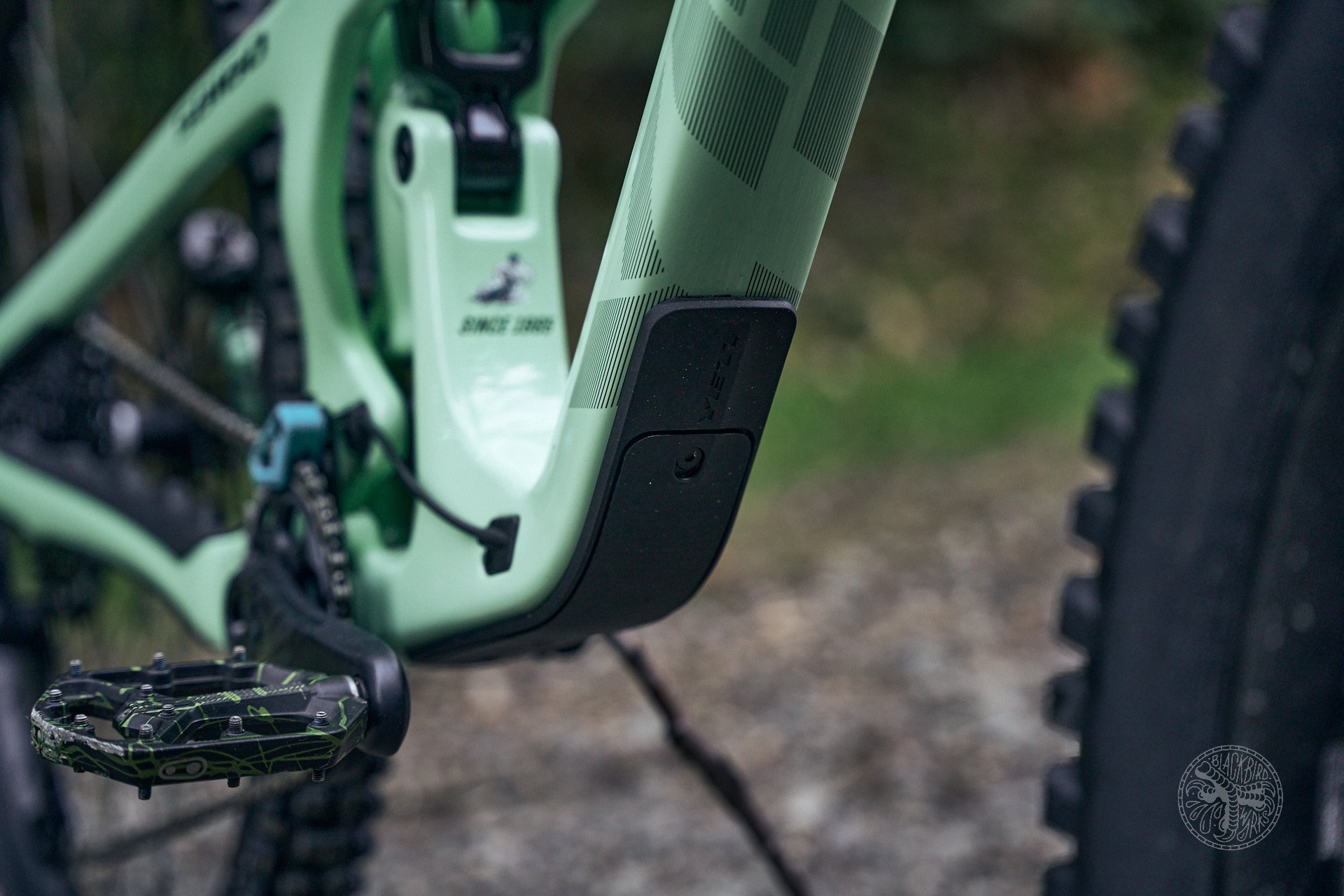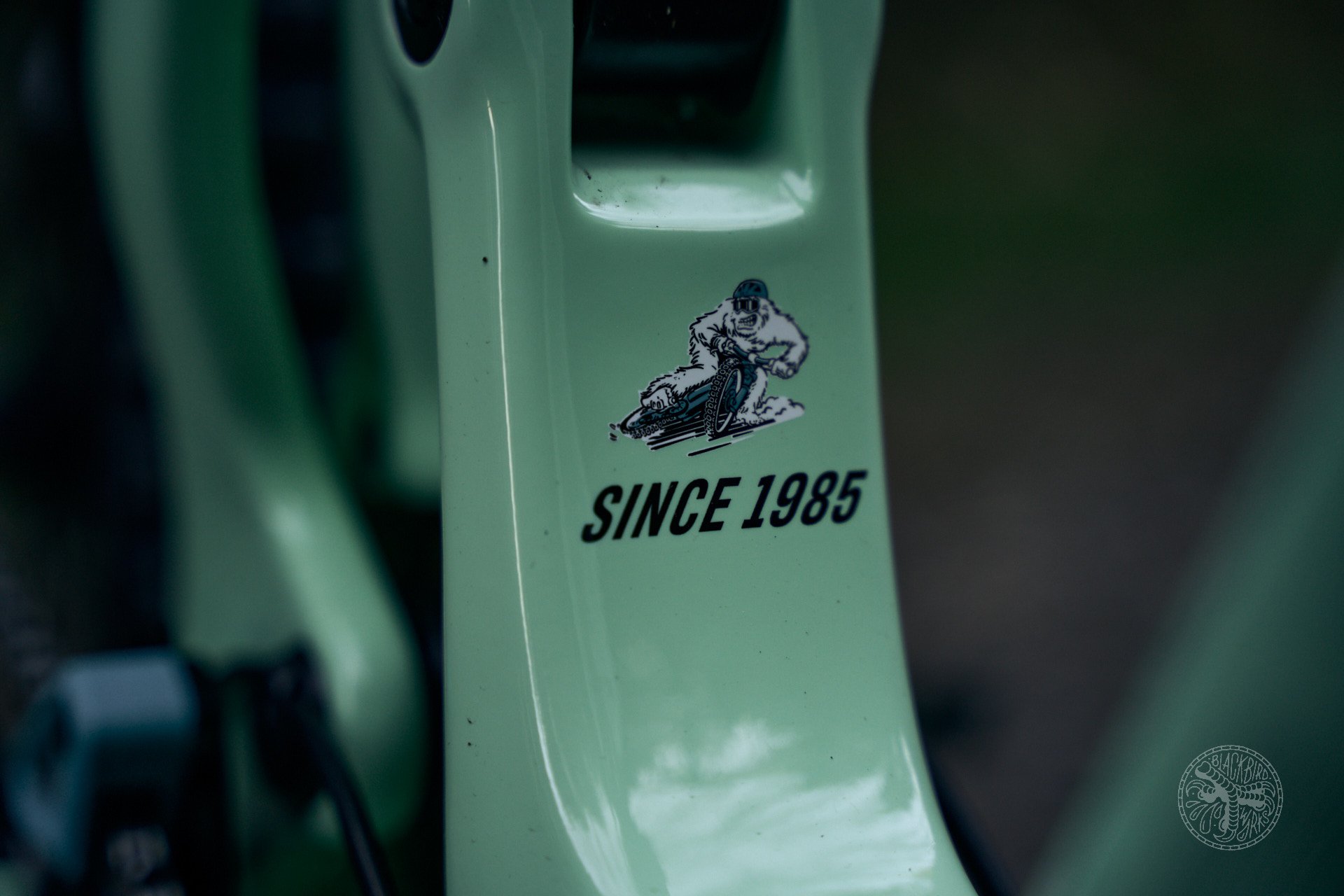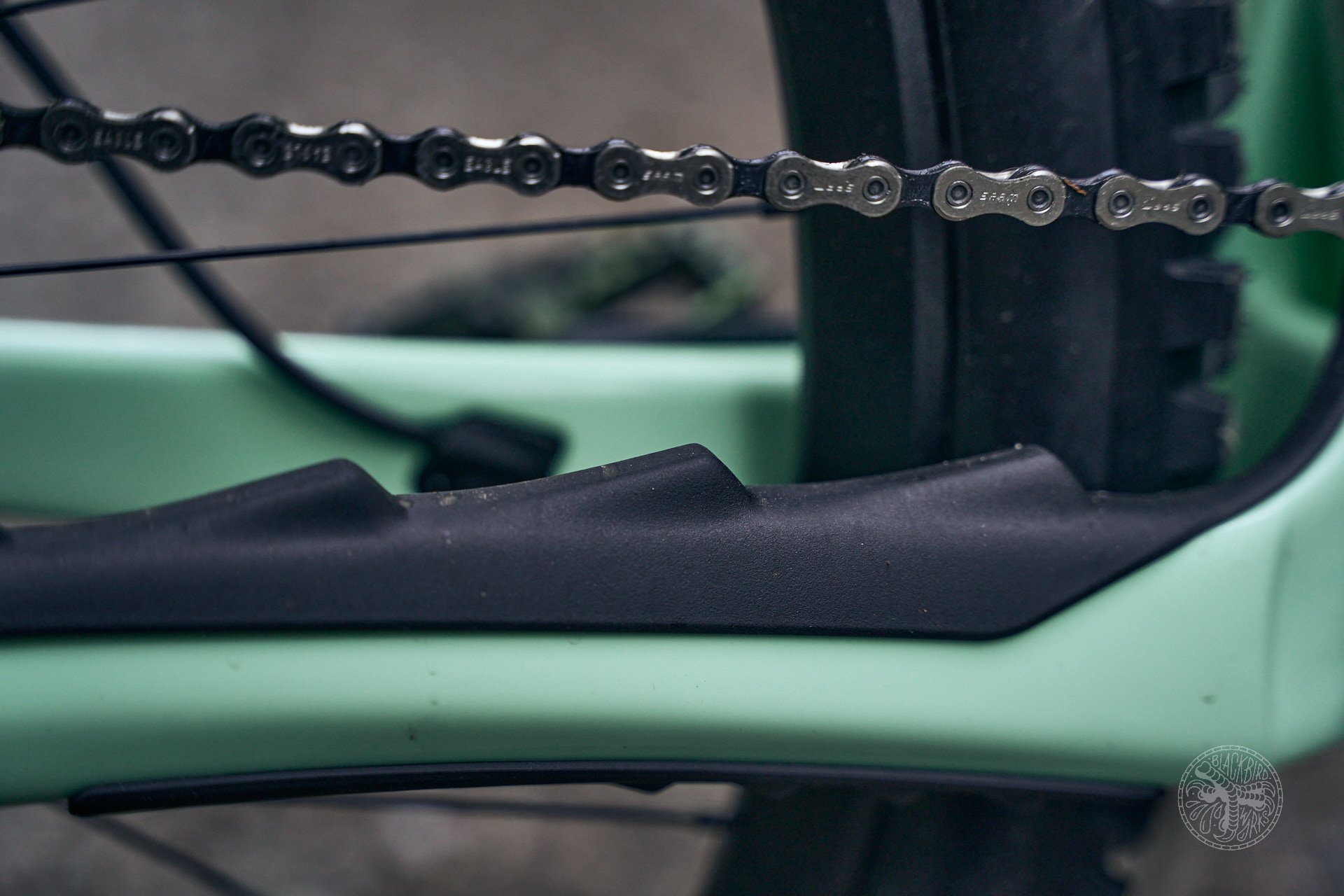 Refinements
Unlike the SB150, this bike has a different swingarm for each size. If you ride a medium or large frame this likely won't be a big difference but for riders on either end of the scale, it could be noticeable. The chainstay lengths range from 437mm for size small to 445 for XXL while the SB150 had 433mm stays in all sizes.
A minor complaint I had about the SB150 has been addressed as well; tire clearance. Several tires I installed on the 150 would rub the stays even when the rear wheel was true and properly dished. The clearance now is ample and Yeti says the bike will accept 2.6s easily. The frame also has a more angled initial structure leading away from the bottom bracket and toward the front of the bike, which Yeti says translates into 25% more clearance over obstacles.
Every cable guide and hatch has been improved over the SB150. A design flaw with that bike was that the suspension's movement would turn the rear brake line, particularly when dirty, into a saw that could gradually wear away the carbon at the entry and exit ports on either side of the bottom bracket. Now there are housing clamps that prevent this from happening as well as cable port covers for the exits (only) in this location that lock the cable or hose in place.
There is a new Switch Infinity mechanism on this bike that has several refinements. I went through a couple of the previous version SI units found on SB150s. The first was on a previously-ridden test bike but the second I had from new. I was quite diligent about maintenance and had installed a makeshift fender but still managed to wear through the Kashima over about 18 months of riding. The new version has an improved bushing for lower friction and longer wear, and bearings that are more resistant to corrosion, which is important considering their location. There are also more effective dust covers over the bearings to keep the muck from getting in.
Component Spec.
I was very happy when I opened the bike and started evaluating the build of the T1 model I was sent to test. The T stands for Turq, which is Yeti's high end carbon construction. It's a little lighter than the standard "C" frames and Yeti's copy suggests a little more compliant as well, while both frames are said to be similarly stiff and strong. The T1 is the low end Turq spec. and I was excited by two elements; the absence of batteries and the presence of aluminum wheels. Don't get my wrong, I love carbon wheels, particularly now that they don't rattle your teeth out. I just wanted to see if I could feel any added compliance from aluminum and test a Yeti that was, in theory at least, more reasonably priced.
While the wheels and drivetrain are a step down from full Gucci, the suspension is full Kashima Fox Factory, with a 170mm Fox 38 Grip 2 up front and a Fox Factory Float in the rear. The brakes are SRAM Code RC2s which have been proven to be powerful, sensitive and reliable over many years, and the rotors are 220/200mm. This is as close to an Andrew Major min/max build as you can get from a Turq-framed Yeti, although the SRAM X1 carbon cranks wouldn't pass that test.
Spec. Gripes
I have a minor gripe about the 200mm seatpost. Despite that being a length I can deal with, I'd prefer something longer. I have a more serious complaint about the XO1 drivetrain with a GX shifter, chain and cassette. While SRAM claims the new GX Transmission chains and cassettes are as durable as the pricier models (we have yet to confirm this) GX Eagle running gear doesn't last nearly as long as XO1 or XX1 in our experience. Obviously Yeti isn't the only bike brand trying to bamboozle us in this way, but I hoped they would do better. In fact, even the T3 model which ships with an XX1 AXS rear derailleur comes with a GX Eagle chain but with an XO1 cassette. Otherwise everything is rosy with (MaxxTerra) Maxxis Minions front (Assegai) and rear (DHRII), a nice WTB Silverado saddle and comfy ODI Elite Pro grips.
Curves
The SB160 is unapologetic about its intentions; this bike is made for racing. The relatively linear leverage curve is evidence of that. The rate starts at around 2.6 according to Yeti, and then increases to around 2.2 for a 17% increase. In contrast the 2023 Megatower starts at 3.1 and moves up to 2.2 for a 29% in the low position. The difference between the two is more than those number would have you believe however because the Mega's curve is quite straight while the SB160 ramps up mostly in the last 20mm of travel. I get along well with linear bikes but heavier riders, coil lovers or those who are looking for a more bottomless feel (although the late ramp helps the SB160 in that regard) may be less keen. If you want to go fast, the way Yeti tells it, linear is the way to the podium.
Compared to...
Ideally I'd like to be able to compare the ride of the 150 and 160, which I haven't had a chance to do yet. I have notice that, unsurprisingly, the 160 takes bigger hits with less drama, particularly when there is a hard hit at the bottom of a rock face. I've also noticed an increase in stability. It feels to me like there hasn't been much maneuverability lost, but that may be because the SB160 is a little more agile than my We Are One Arrival 170. Once I have a chance to do back to back laps on an SB150, I'll be able to confirm those hunches.
Final Musings
This bike shares a lot with the Yetis I've ridden before. It climbs very well for the amount of travel and control it delivers, it descends with confidence but never feels like a sled, and it's got excellent balance front to rear. I've had some great rides on the SB160 so far but I haven't made it sing yet. I've got the suspension feeling good but I think I can wring some more butter out of it. I'm looking forward to some bike park time, some trips, and lots of descending on this beautiful machine.
I also hope to tear some things apart to see how deep the refinements over the SB150 go, including a bearing swap and servicing the Switch Infinity link.
The MSRP for this bike as you see it is 12,300 CAD or 8,500 USD but there are many fire sales going on right now and I've seen a T3 as low as 9065 CAD and a T1 like this for 5100 USD so at the moment it pays to shop around.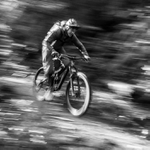 Cam McRae
Height - 6'/183cm (mostly legs)
Weight - 170lbs/77kg
Inseam - 33"/84cm
Ape Index - 0.986
Age - 57
Trail I've been stoked on lately - Lower Digger
Bar Width - 760mm
Preferred Reach - 485-500mm (longer with 27.5 wheels than 29)