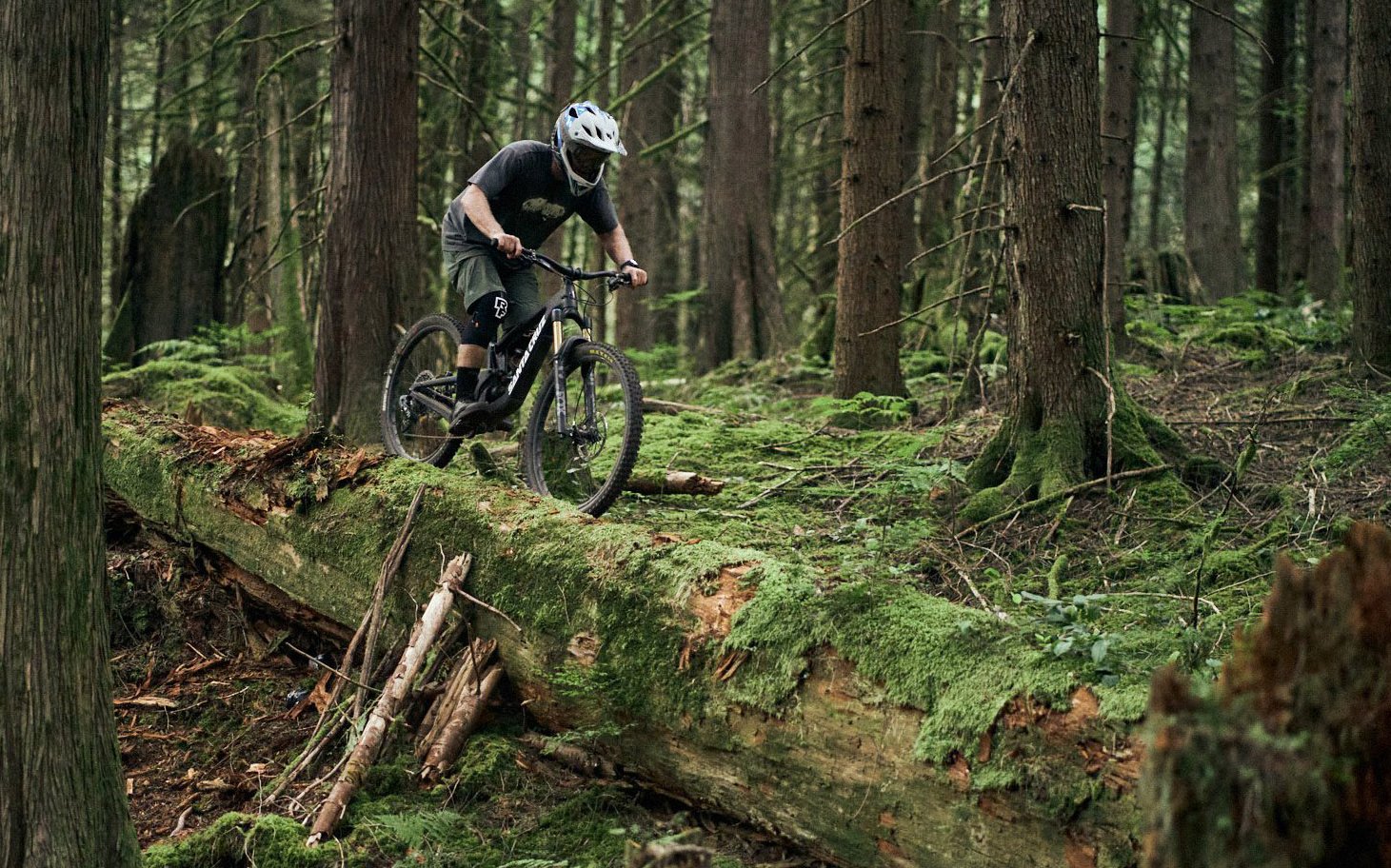 First Impressions
2023 Santa Cruz Nomad
When I rode the Nomad V for my long term review I enjoyed the bike for its fun, playful and poppy feel, ability to carve corners and the feeling of extra speed pumping into and out of rolls, jumps and berms. The one thing it was lacking was how it handled the high speed chunky lines and steep rocks and rolls. I compared it to my mulleted Specialized Enduro and wrote that if the Nomad V was a mullet I would consider it for my daily driver. Well here we are a year and a half later and the Santa Cruz Nomad VI MX is the new and improved mulleted bike I pined for.
For this the sixth edition of the Nomad, Santa Cruz engineers didn't carry a lot over from previous versions, except for the 27.5 rear wheel. According to Santa Cruz North America brand manager, Garen Becker, "the Nomad 6 is the result of a full redesign, though it has some welcome similarities in suspension feel to the Nomad 4, particularly off the top - this is due to similarities in anti-squat values."
I'll go over the charts and specs below. For now, as in now after 14 rides including huge climbs, flow trails, gnarly jank, super steep dirt surfers, big rock moves and some medium sized jumping I can say this bike performs well in everything. I am going to ride it longer to see how everything holds up, do some back to back runs against my favourite bike (Spesh Enduro with a WRP mullet) and get my suspension expert buddies to tweak the dials to experiment with the feels.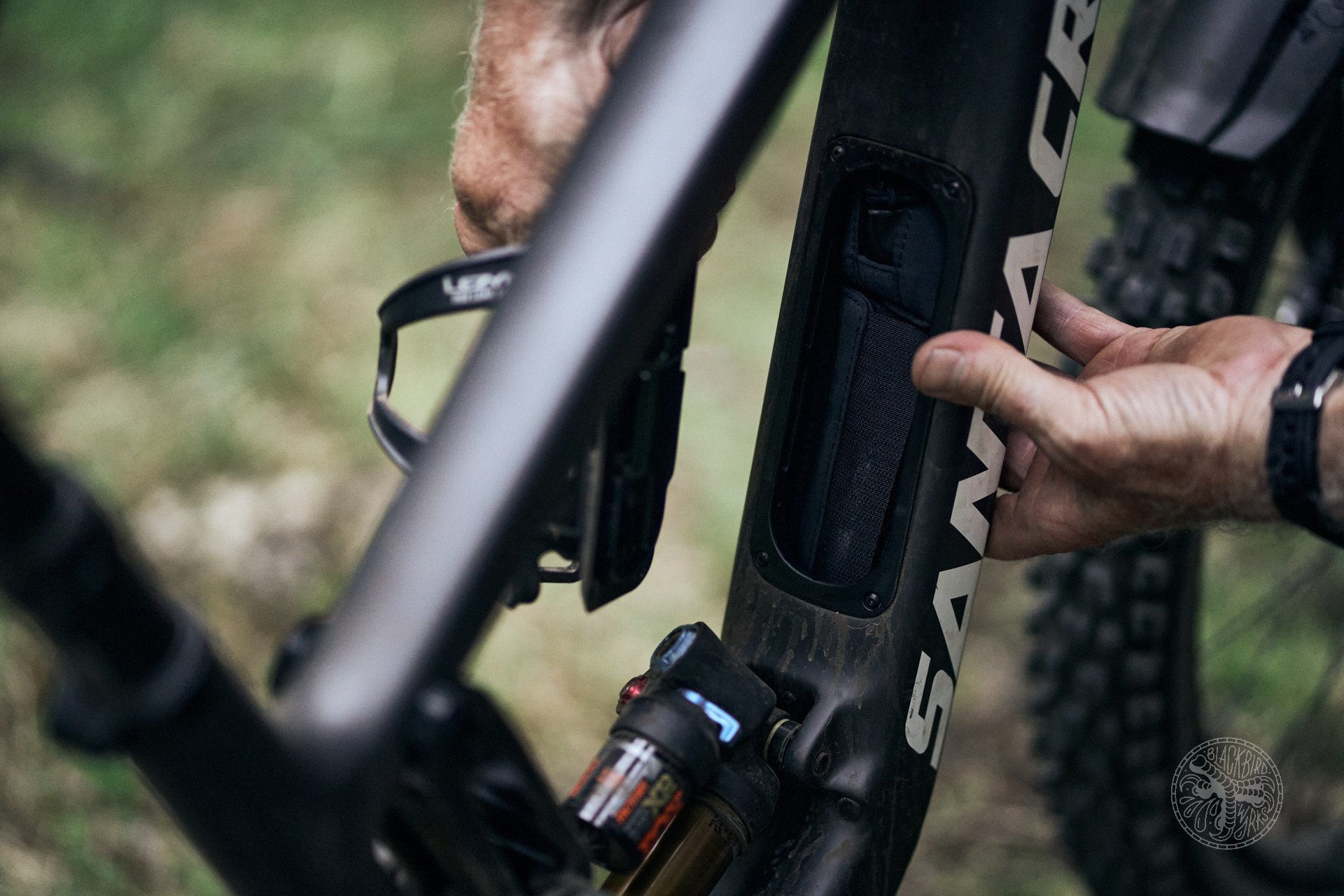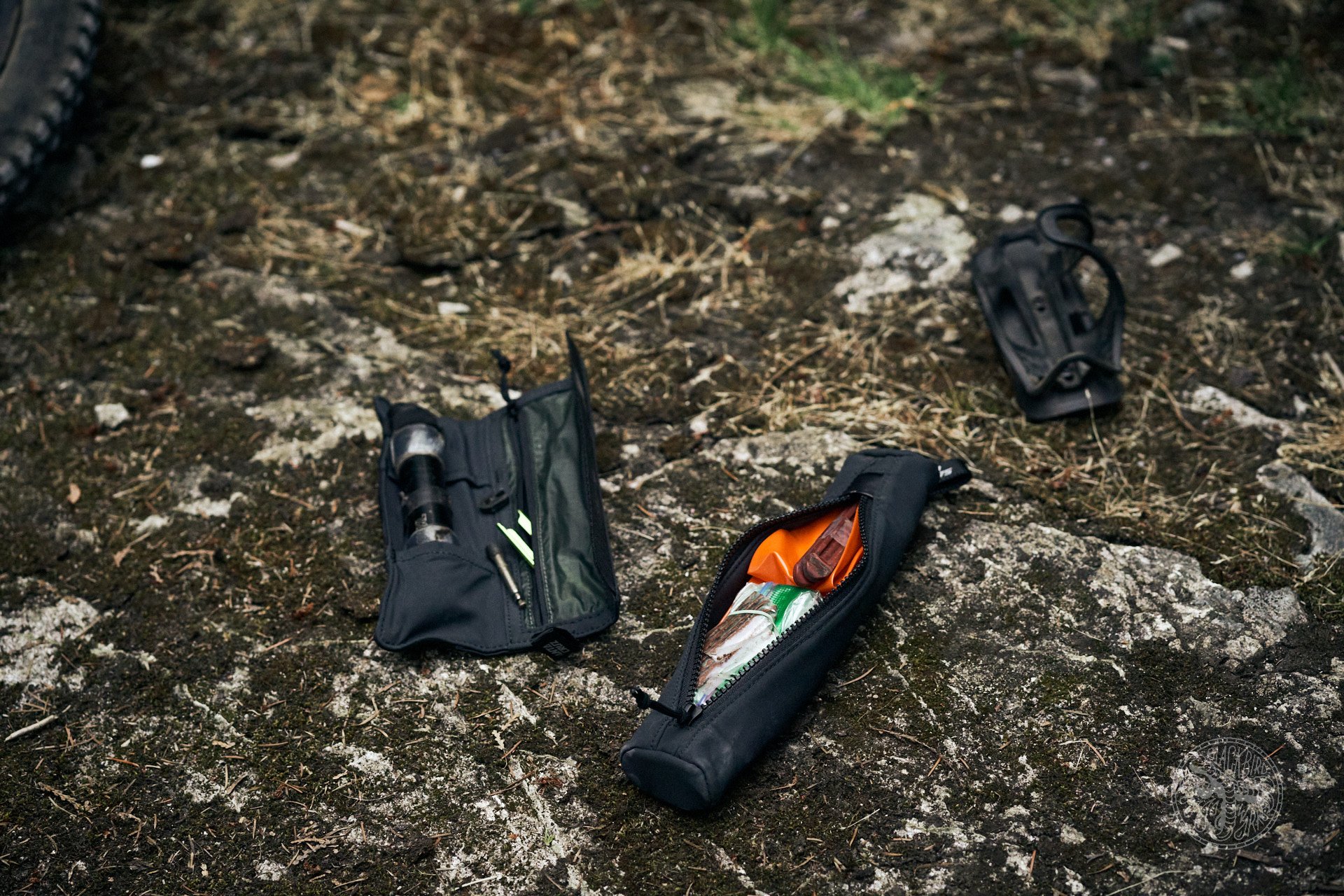 Highlights
29" front wheel, 27.5" rear wheel - I am all in on mullets so this is a welcome treat for a test bike.
170mm of lower link driven VPP rear travel + 170mm fork • 63.8-degree head angle and 77.4/77.2 (Hi/Lo BB setting with flip chip for adjustment) -degree SA for my medium frame size - I have only ridden the low BB setting because, well, it's low and I want all the traction I can get. I will play with the high setting to compare to the low soon.
Glove box - I have been in love with glove boxes, I mean SWAT boxes, on my 2017 and 2020 Enduros. Santa Cruz has, dare I say, a better SWAT box I mean Glove box. The Spesh box tends to rattle loose at the closure area. I have had the pivot hinge rod slip down but never out. Also, I think my Enduro S3 SWAT box is a bit smaller than the medium Nomad's box. I will be curious to see how the Glove box holds up over the long term.
Proportional geometry - Chainstay length and seat angle are matched to the frame size (STA steepens and rear center grows as frame size increases).
Frame stiffness tuned for size - SC believes that "bigger riders means bigger stresses on bigger frames. So we tailor stiffness for every size to make sure everyone gets the same ride quality." I guess this makes sense but I know some short light guys that break bikes way more than the big guys I know that don't shred as hard and consequently don't break anything except their vows to drink and eat less.
Sensitivity and constant traction - Santa Cruz claims that by lowering the anti-squat, pedal kickback on big square-edge hits at speed has been reduced, all while improving the overall sensitivity of the suspension to maintain traction at all speeds, both up and downhill. On my brief test period I can say that compared to the Nomad V these improvements are very noticeable. I have been adjusting the suspension trying to get the right feel for all the varied riding I do. During the fall test I will have more information on how the anti-squat is affected by suspension tweaks.
7 build kits ranging from 7499 CDN to the 14,649 XO1 AXS RSV I am testing - specs are detailed below. For more info SC has all the build kits detailed for your grumbling about pricing and part selection pleasure.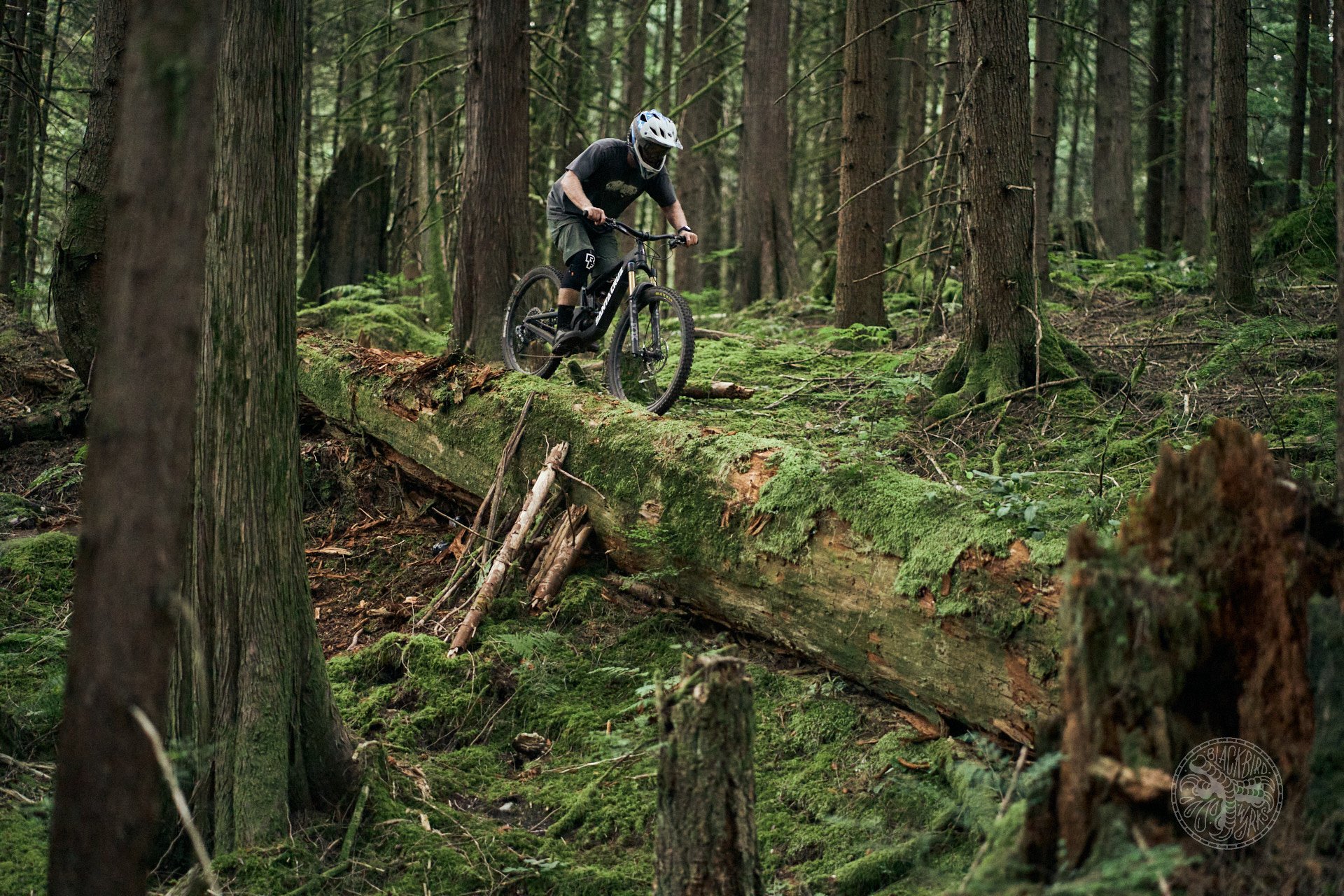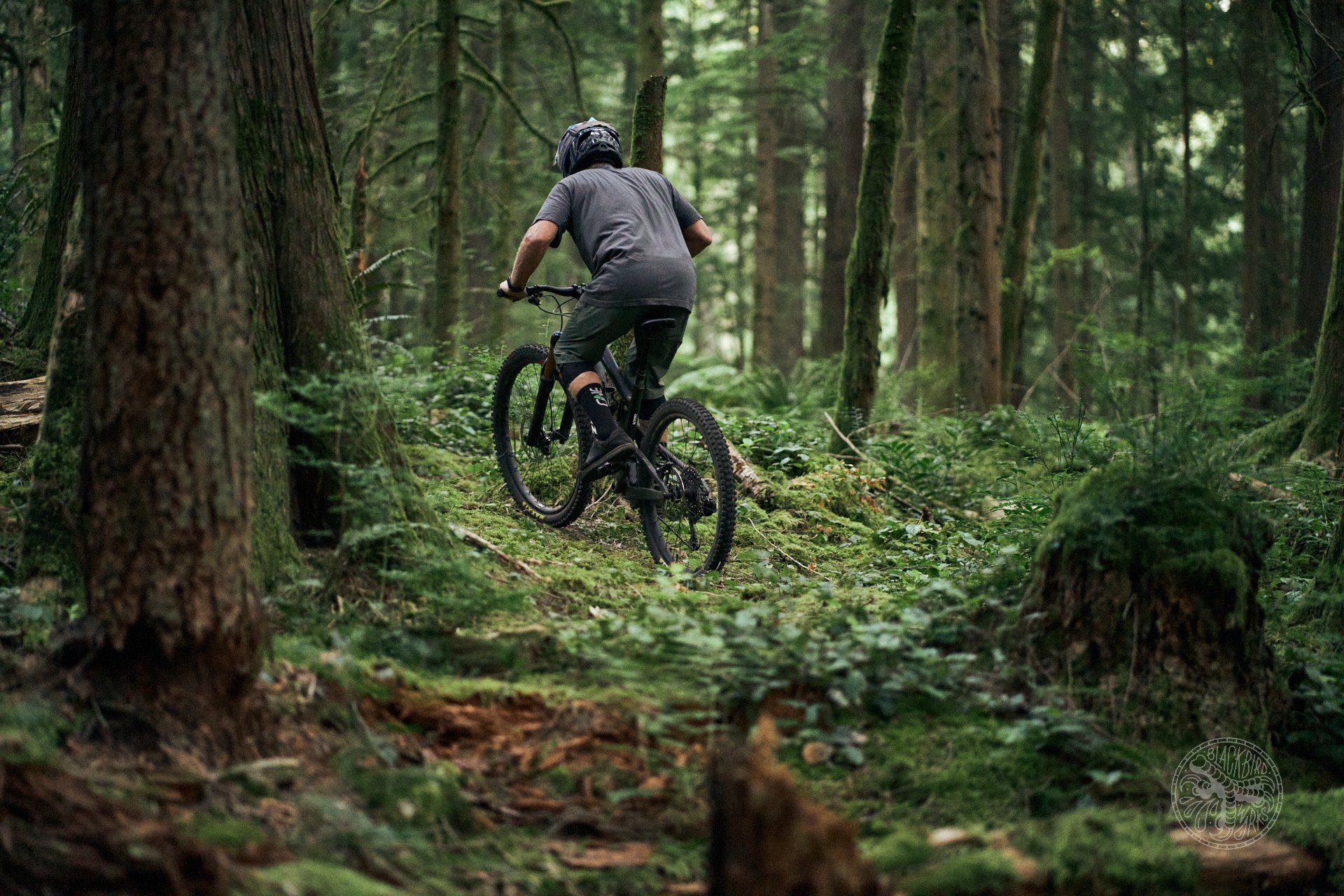 Fit, Flip and Flex
I was happy to get a medium-sized test bike. Initially I was slated for a large which is what I rode for the Nomad V, but after Crankworks Handlebar beers and pizza, the SC boyz hooked me up with the last medium test bike in the stable. I am so used to riding large bikes that at first the medium Nomad VI felt a bit cramped. Once I rode it however, the size felt perfect. A couple of my riding buds thought it looked small but what do they know - it feels perfect for my size.
According to SC when the "flip chip is in the low position, the shock rate becomes more progressive, particularly at the end of the stroke, and there's some bottom-out resistance to be gained. In the high setting, the bike rides a little higher in its travel and supplies the rider with more mid-stroke support." As mentioned above, during the fall test period I will experiment with the high BB position and report back in the long term review.
Like all modern Santa Cruz dual suspension bikes, the frame has beefy counter-rotating links that connect the two triangles. The idea here is to reduce lateral flex. Doing the scientific lean the bike over and push on it with my foot test makes me think their design works. On the trail hitting tight corners at different speeds confirms the stiffness. The engineers spec'd big 'ole axles and bearings which have the SC lifetime warranty, and lifetime bearing replacement.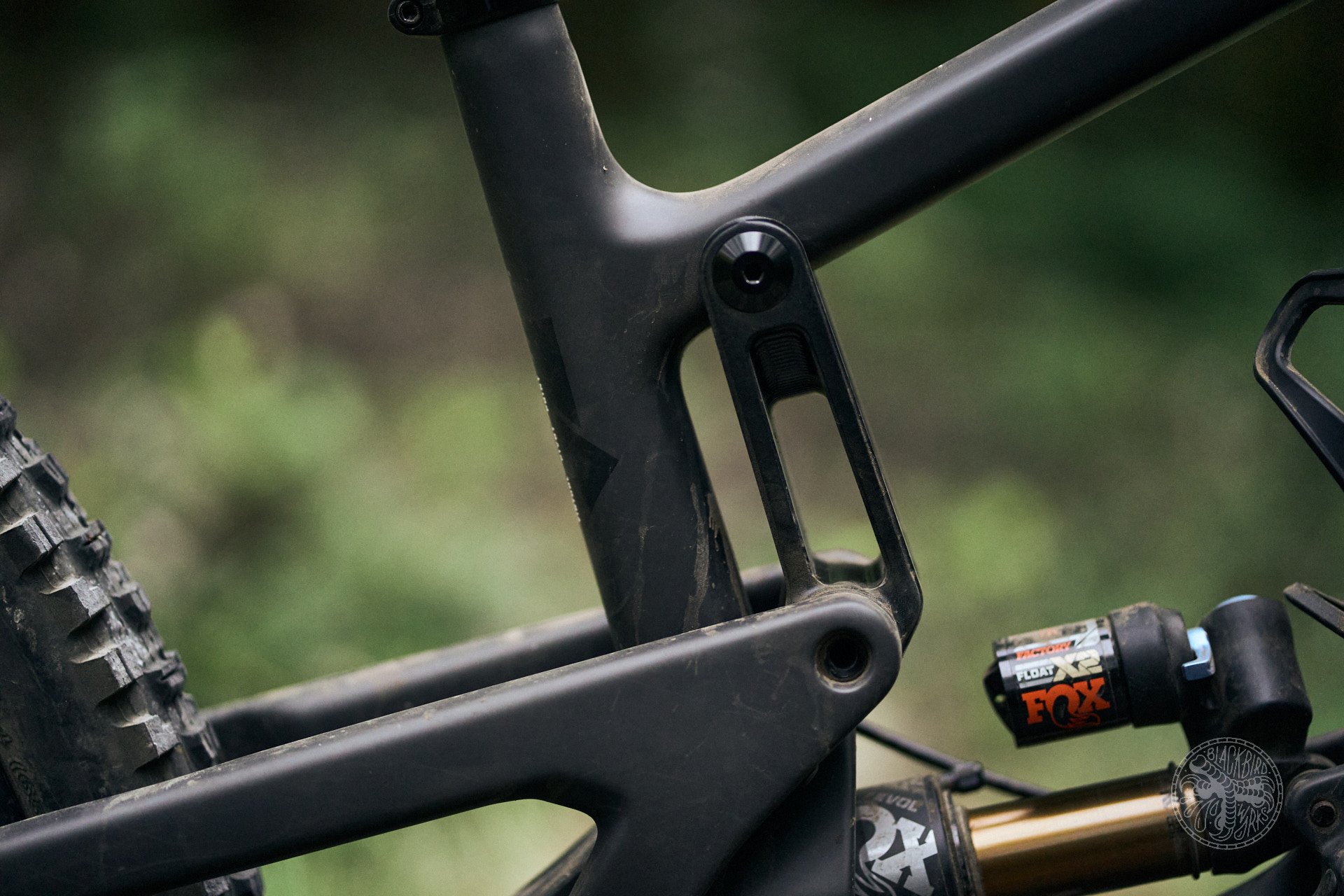 Components Spec and Kits
SC starts the price parade with an NX build but on the carbon C frame (slightly heavier but just as stiff - or so I am told), a Zeb R and an RS Super D Select at 7500 CAD (5650 USD) and works up to the top of the line test bike I have with a CC frame, Fox Factory 38 & X2, XO1 AXS derailleur, Reserve 30 wheels and a pile of sweet stuff. The Reverb Stealth seat post feels so good (at least so far). I was told by SC that they could not spec an AXS seatpost because it tops out at 175 which would not work for their larger frames.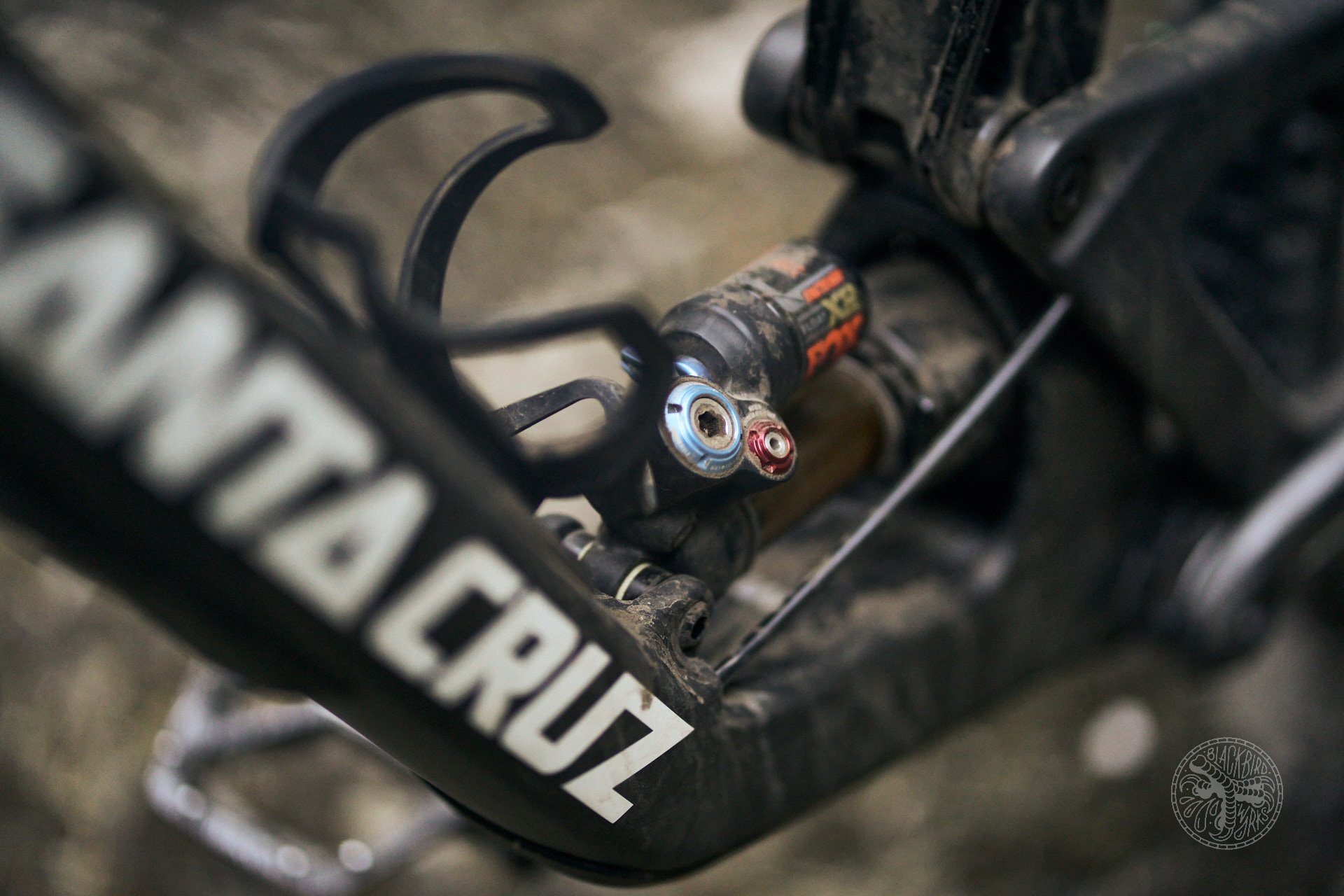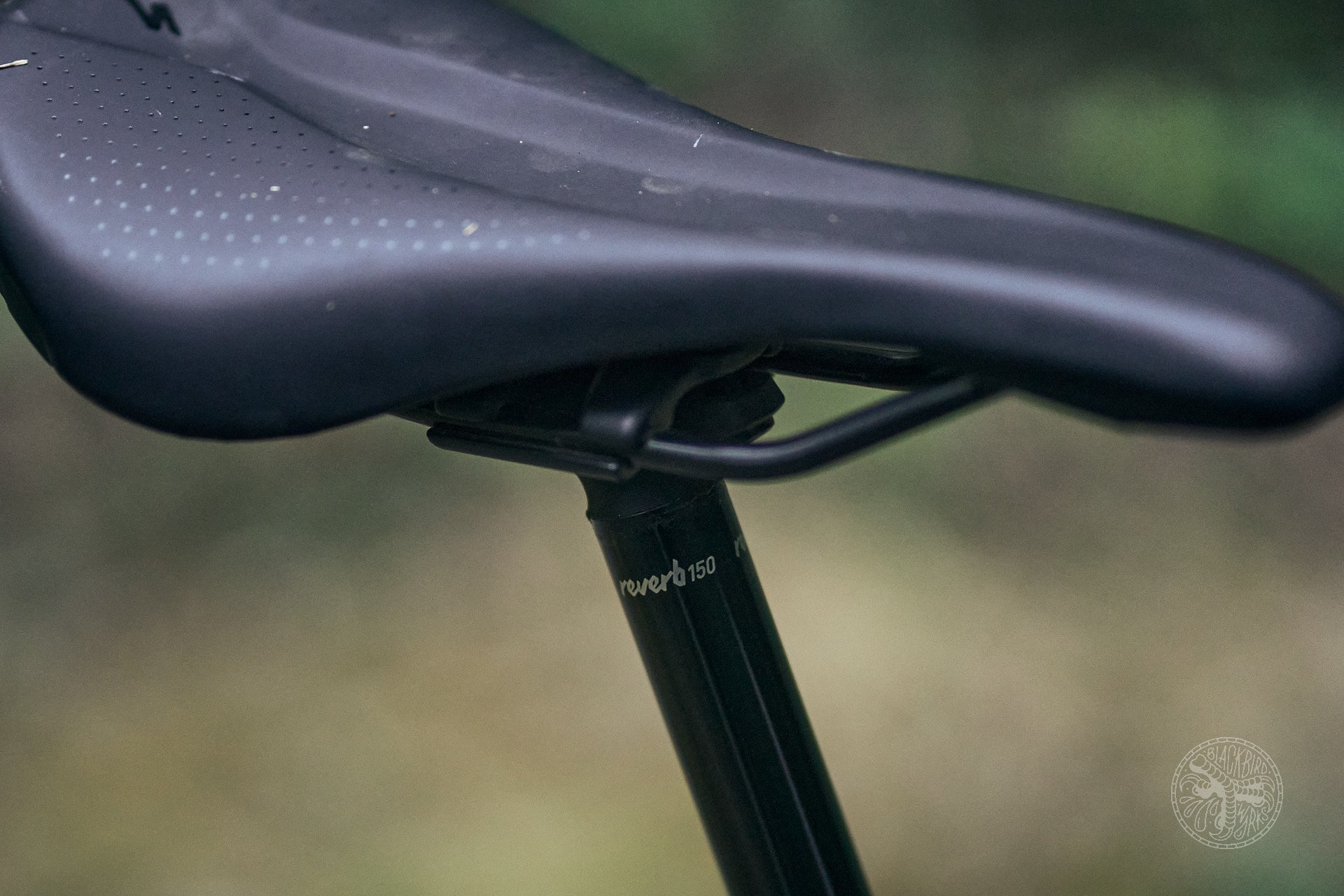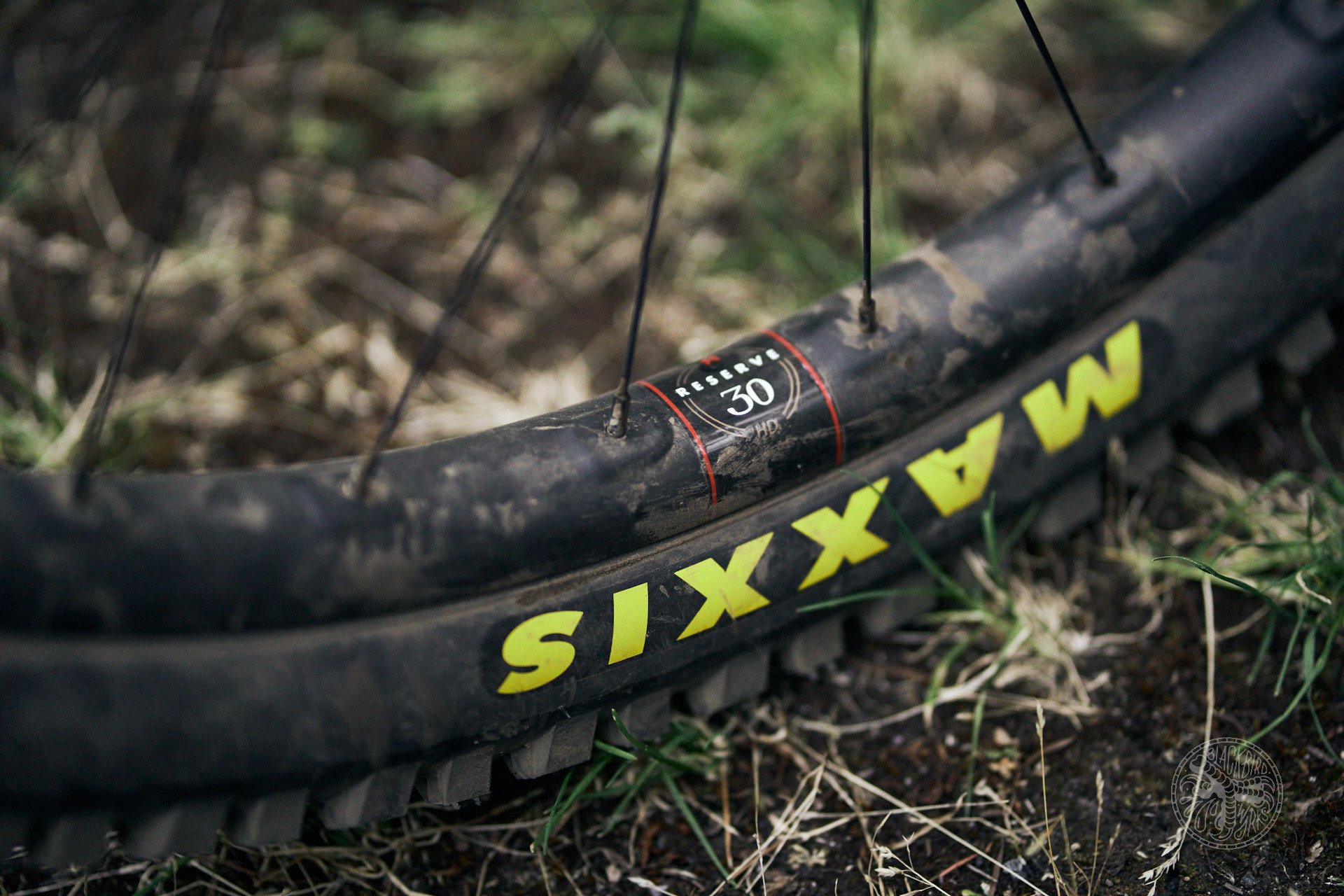 Preliminary Verdict: First Thought best Thought?
In a few words: I like it. I don't feel like I have it dialled in enough to fully understand its potential so no it's not the best thought. The tedious task of twiddling with dials and riding sections of trail over and over with different tweaks will help me get to the bottom of what this bike can do. All of the components on this model have been solid. I like the feel of the Reverb seat post over my usual cable posts though I worry about potential future service issues. If Rock Shox made a 200 mm AXS seat post Santa Cruz apparently would have spec'd AXS on all Nomads.
Thus far the Santa Cruz Nomad VI is a fine piece of bike. I'll get all the experimenting done this fall and get the long term review out just in time for Christmas shopping.
As for the price on my tester it is an astounding 14,650 CAD (11,200 USD) for this their top of the line model but you can get one from the base model R with very good spec for 7,450 CAD (5650 USD). I often wonder what it would be like to get the low end review bike and the high end review bike and ride a pile of back to back runs over a couple of weeks. Would it prove less is more? Or more is more? Personally, I would save money by selecting alloy wheels and a middle of the road drivetrain but I would want the best suspension and brakes available. For the Nomad this would be the S model at 8950 CAD (6800 USD). We all have our price points (plus a little bit more, who remembers to add tax to your budget?). What would you spend and what would your build choices be? Let us know in the comments.
More information from Santa Cruz