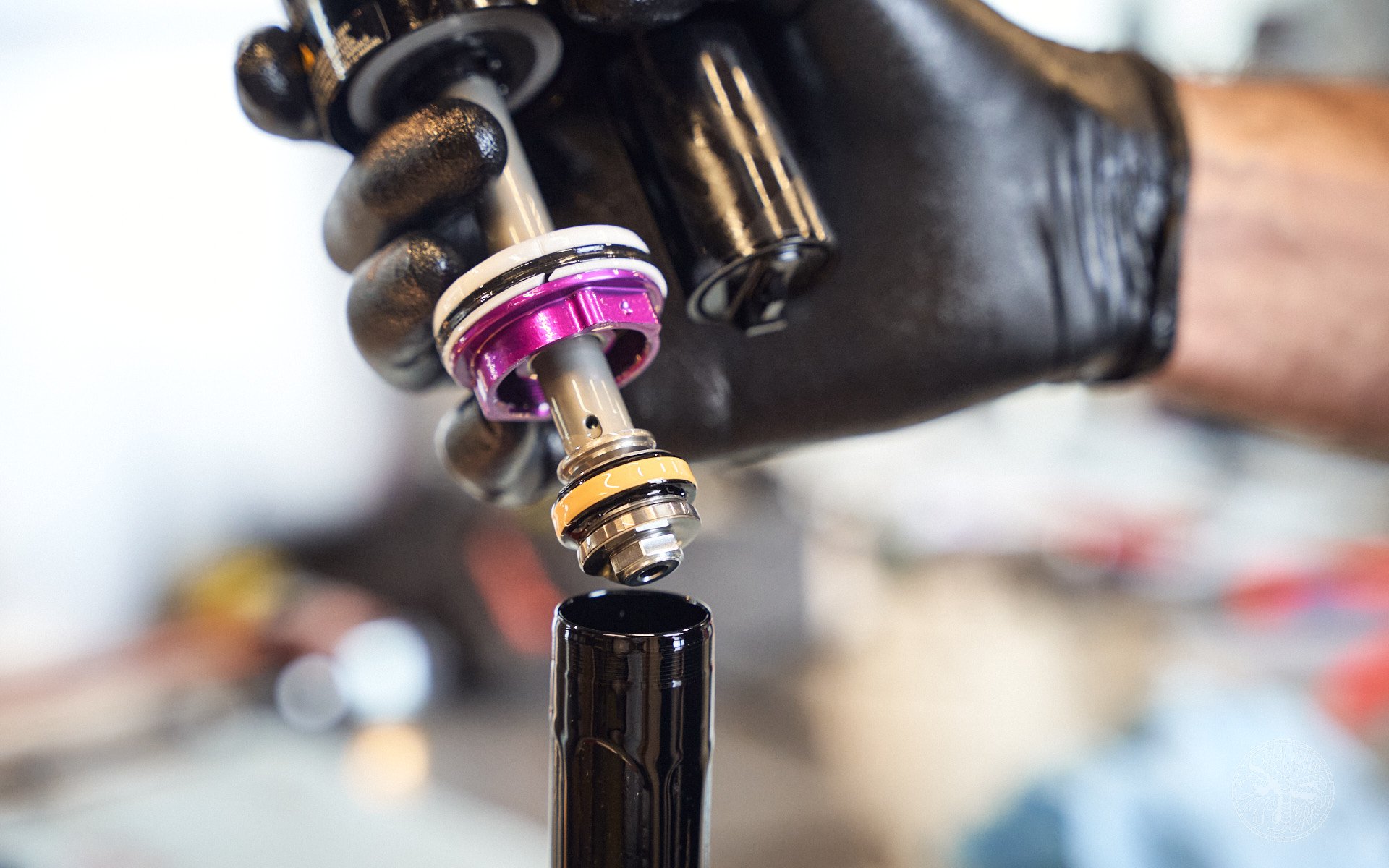 TEARDOWN
2023 RockShox Super Deluxe Shocks
This is a big day for RockShox who are launching all new forks (Zeb, Lyrik, and Pike) and Super Deluxe air and coil shocks for the 2023 model year. We got our hands on some of the new stuff in advance and have got a series of articles for you. Besides this tear down of the new shocks, there is a tear down of the new forks as well as Cam and Pete's riding impressions of some of these new RockShox releases.
HBO for Air Or Coil
There is a lot to talk about with the new 2023 RockShox Super Deluxe rear shocks, but I want to begin with the feature that I think will make the biggest difference for the most riders - an adjustable hydraulic bottom out (HBO) system. It will be positive in terms of performance and, as with the new 2023 RockShox forks, for some riders the increased level of specificity is going to be frustrating. We'll figure out which side of the skinny you fall on in a minute, but I'm going to start with a quick explanation of what HBO is and why what RockShox is doing with it is exciting.
Hydraulic bottom out systems are becoming increasingly common at the premium end of rear shocks. Think Push ELEVEN SIX or EXT Storia. What SRAM is introducing here functions in the same way. There's a secondary compression assembly inside the shock with its own piston and valve, as well as a couple of shims, and it's position sensitive for the last 20% of the shock's stroke for coil shocks and the last 25% of the stroke for air shocks. This allows the shock to cushion hard bottom out moments without the rider having to sacrifice their optimum setup when it comes to traction and support through the rest of the stroke as well as in less harsh full travel moments.
I think the SRAM version becomes more interesting than what other brands are producing when you look at the application of their HBO feature. First, for those that would prefer an air shock over coil, the Super Deluxe air shocks can come equipped with a fixed version of the adjustable HBO on the Super Deluxe Ultimates. The rider would then tune the exact bottom out characteristics of their shock by adding and removing air tokens, as with most air shocks on the market. The coil versions of the Super Deluxe that come equipped with HBO get 5 clicks of adjustment. By far the sweetest feature of all is that HBO is available on every level of air and coil Super Deluxe rear shock, from the most basic Select all the way up to Ultimate.
From a performance perspective, I can't think of any reason a rider wouldn't want to have the HBO system on their shock, but bike companies can still buy non-HBO versions of these shocks at OE, so if you're buying a bike with a MY23 RockShox Super Deluxe and this matters to you, you'll want to confirm the spec up front. There is a degree of upgradeability with the Super Deluxe rear shocks, thanks to the fact that you can swap damper head units, but it is not possible to add HBO after the fact.
I think this is a big deal, such a big deal that in most cases I'd much rather have a bike equipped with the most basic Select level shock with HBO installed than a more tuneable shock without it. This thinking is informed by the number of riders I've talked to with premium carbon Enduro bikes who were most blown away by the performance difference deep in the travel when they purchased a Gucci shock replacement from the likes of Push or EXT. I'm not saying there aren't other reasons they couldn't justify a small-batch shock, but I think there's an element of min-maxing that can't be ignored when the addition of HBO was the most notable feature of a 1,600 CAD rear shock package and the most expensive Super Deluxe Ultimate air or coil shock is less that half that amount in the after market.
At the time I'm writing this there isn't pricing available for the lower-end Select+ and Select shocks but for riders I've talked to who think HBO would make a massive difference to their bikes' performance - like everyone I know who's recently ridden a long travel Santa Cruz with an air or coil setup - I think it's sweet there will be an option to experiment with the feature at a significantly lower price point.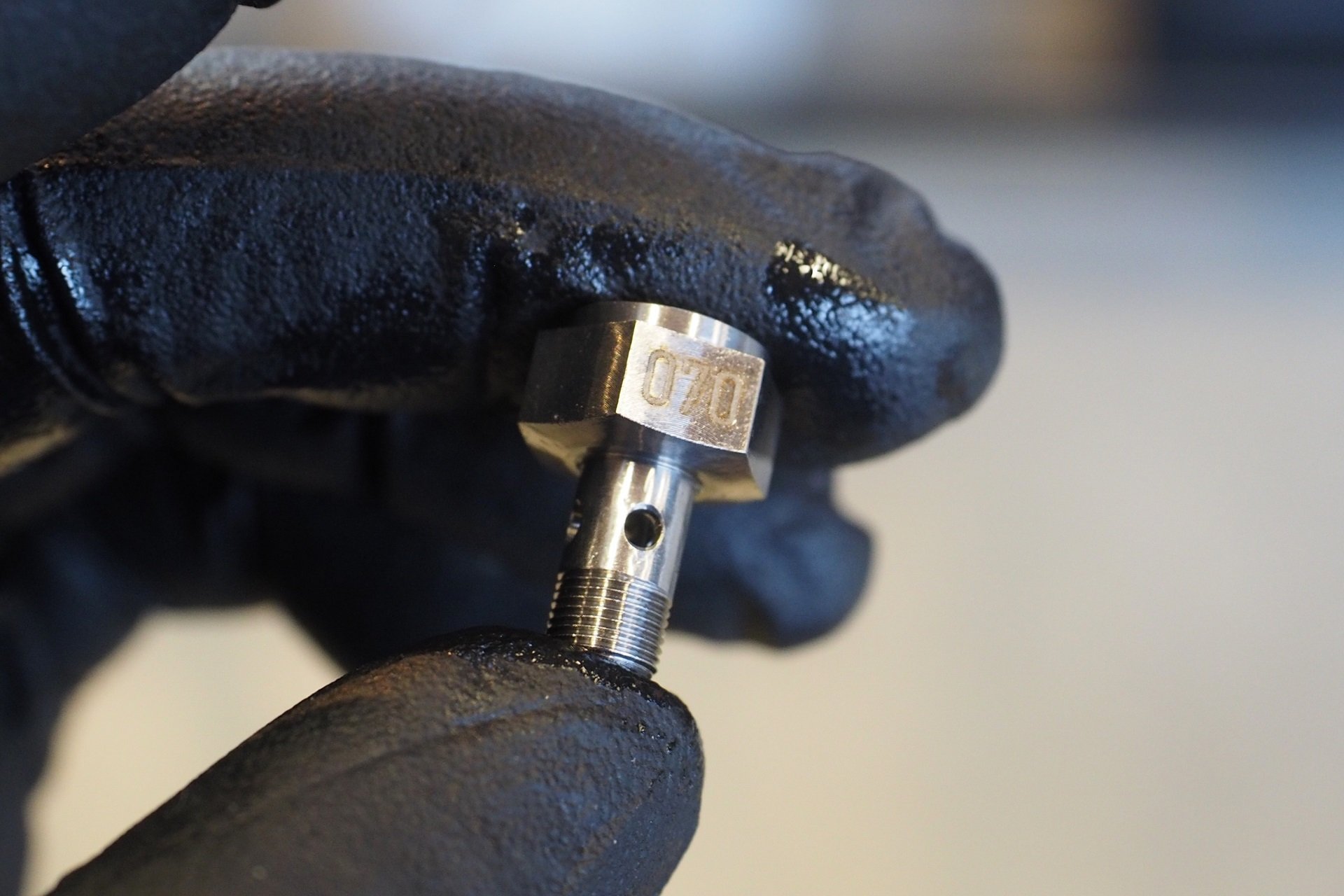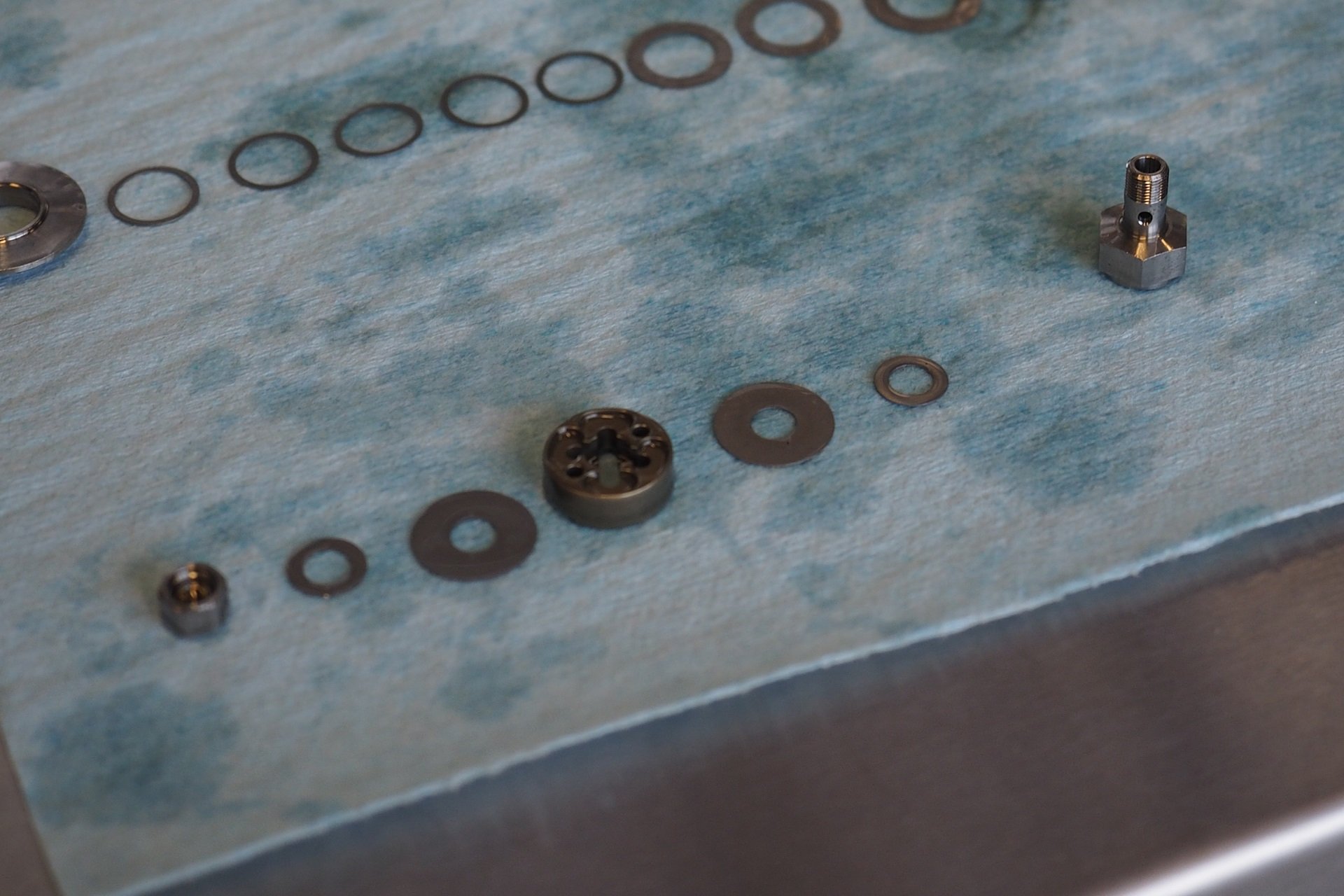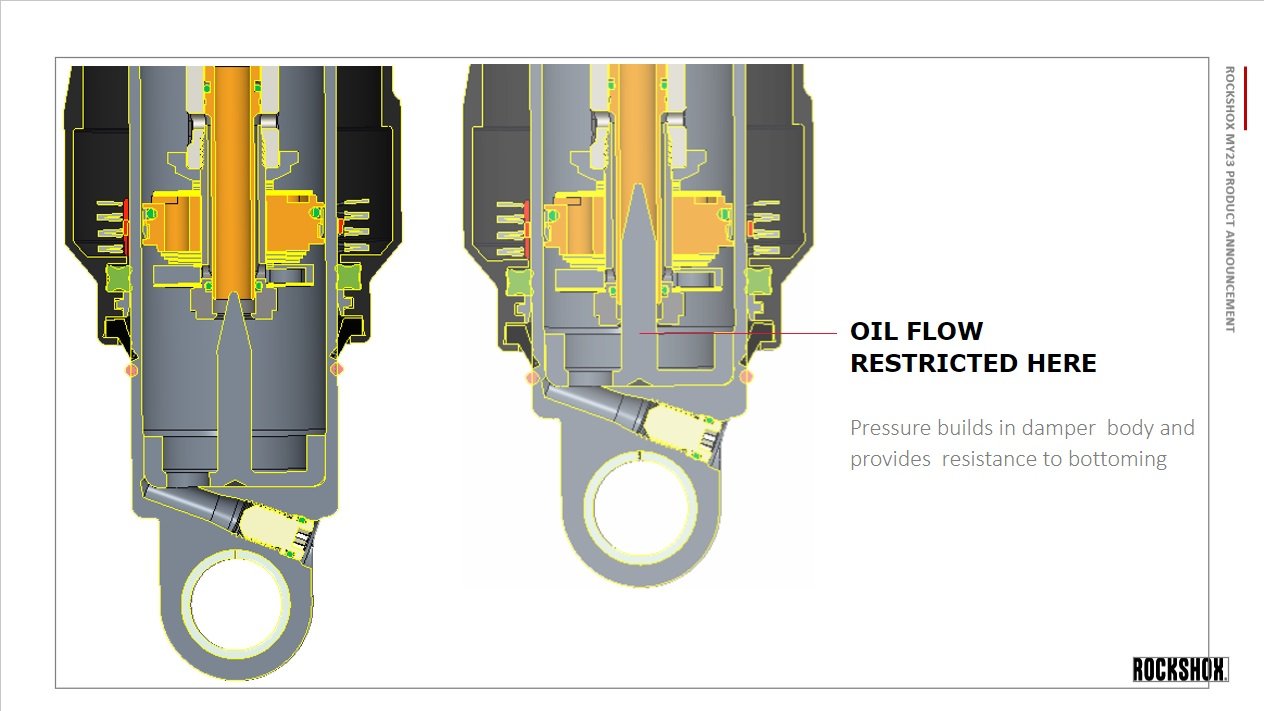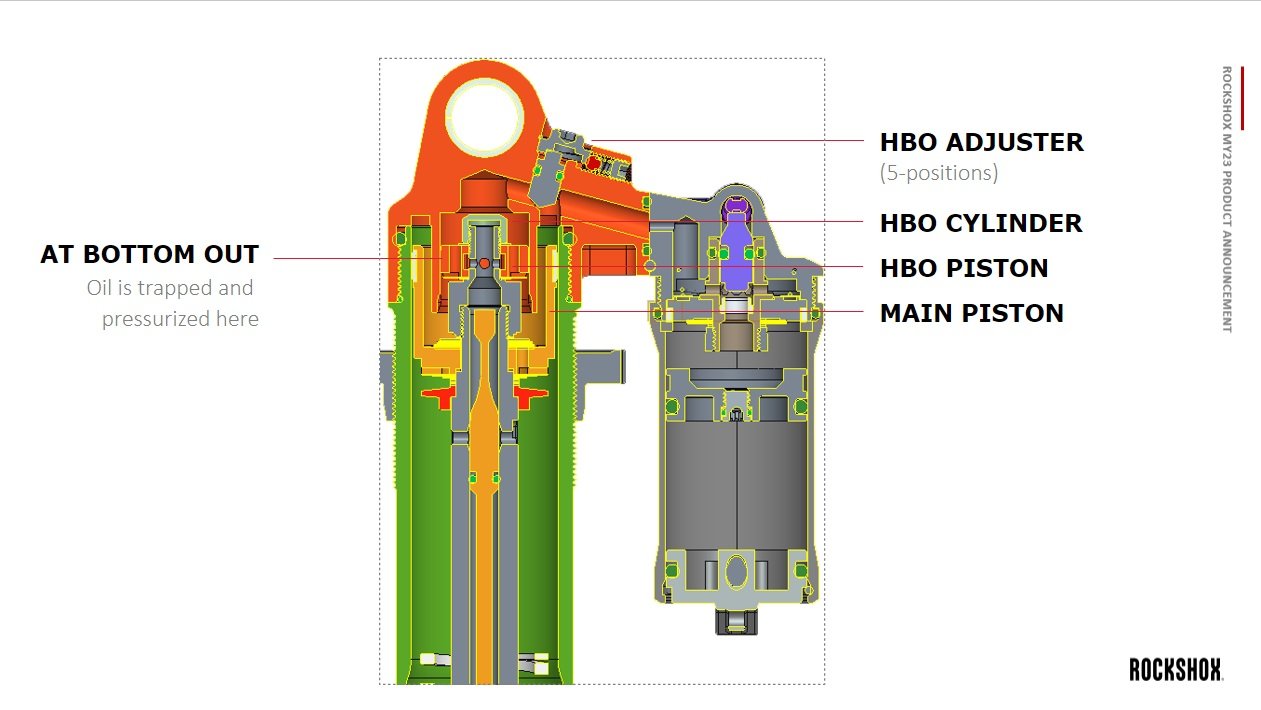 House Keeping
I'm not a suspension tech, or a suspension engineer. I know my way around a fork pretty well, and I've seen the insides of plenty of shocks. Thanks to some brilliant suspension nerds I've been privileged to work with in the past I'll even give myself credit for being more than competent at setting suspension bikes up and doing bike fits. But, I always feel a tinge of imposter syndrome when I'm writing about the guts of rear shocks. Put another way, while I'd be good to tackle a full service on RockShox's MY23 forks - which require no proprietary tools - if I need my rear shock rebuilt or revalved, I'm sending it out to the good folks at Fluid Function. Here, I'm showcasing the internals of the new RockShox Super Deluxe shocks - specifically the Super Deluxe Ultimate air shock & Ultimate coil shock - and adding some information from RockShox as well as my own thoughts where applicable, but I want to be up front about the limits of my experience.
Another piece of house keeping, reiterated from my fork teardown article, is that I have not ridden the new RockShox suspension. So while I'm very excited about seeing hydraulic bottom out at min-maxable price points, both for OE spec and after market replacement, I can't comment on how SRAM's system performs relative to other HBO-equipped shocks on the market that I've played with. Likewise, I cannot comment on how the performance of the new damper compares to past versions of the Super Deluxe air and coil shocks I've ridden.
We're specifically looking at the top-end Ultimate level shock model here, and I'll mention again that one really neat thing with the architecture of the Super Deluxe shocks is the shared chassis does mean you can upgrade your damper unit in the future. If you have an older Super Deluxe, or buy a MY23 with a lower end fitment, and would like the full adjustment range of the RC2T, then that's something your RockShox service center can quote you on in addition to your next routine yearly service.
Specificity Too
So hydraulic bottom out, adjustable or fixed, is an awesome feature that most riders will appreciate, but it's also going to frustrate a few folks to no end. As with the MY23 suspension forks, RockShox has introduced a significant amount of specificity to the new shocks along with HBO. There are a fair few riders out there who have removed travel spacers from their Super Deluxe shocks to increase the stroke on their bikes. For an example, many owners of the Transition Patrol remove a spacer to increase shock stroke from 60mm to 65mm, which bumps the rear travel from 160mm to 170mm.
In the past with RockShox shocks changing the stroke came with a cosmetic negative, which was that the printed sag graphics on the shock body, or shaft in the case of the coil shocks, was now in the wrong place. But because of the stud for the position-sensitive HBO, it's no longer possible to just add or remove a travel spacer - now the damper body needs to be changed at the same time.
RockShox sells the Super Deluxe shocks with a wide range of manufacturer-specific tuning options along with the generic aftermarket version of the shock. For example, the rebound valving options include digressive, linear, and progressive versions. This Ultimate shock has 5 clicks of high speed compression (HSC) adjustment, 5 clicks of low speed compression (LSC) adjustment, and 15 clicks of rebound adjustment. In order to have the most usable adjustment range and achieve the best performance for your bike, a retune may be required. That's true if you're buying a used or take-off shock tuned for a specific bike, or if you're buying a brand new after market shock that comes with a light compression tune, and medium, digressive, rebound tune. Getting your new shock tuned specifically for your bike is recommended for most performance shocks and this isn't specific to RockShox, but it's easily done at your local service center. If your shock is due for a service anyway, there's a minimal extra cost in parts and labour to have it re-valved.
Independence Movement
As with the MY23 suspension forks, the key design goal for the new Super Deluxe shocks is complete independence of the various settings in the new RCT2 damper - HSC, LSC, and Rebound. Even the HBO is designed such that it only affects the last 20 or 25% of the stroke (for Coil and Air, respectively) but outside of that pocket, it's imperceptible. The elimination of cross-talk between the HSC and LSC compression circuits are accomplished the same way as the Charger 3 damper. Namely, a large quantity of oil flows through the high speed circuit first and then a much smaller quantity of oil flows through the low speed circuit.
Also in keeping with the new Charger 3 damper, each click of the the adjusters on a Super Deluxe shock will deliver a perceptible and equivalent difference from the last. This brings me back to the point about shock tuning from earlier. Bike manufacturers spec their Super Deluxe shock tune around a middle setting with two clicks of LSC and HSC in either direction from there. It's key then, while each of these settings does make a discernible difference, that the base tune of the shock is optimized for the suspension kinematics of the bike it's being used on. First of all, this requires the manufacturer to do a proper job testing suspension settings and working with RockShox to come up with their best base setup. But - and I know I've covered this I just think it's really important - it also behooves riders buying a shock aftermarket to be certain that it's properly tuned for their bike. Put another way, there is a notable difference between each of the five clicks of LSC and HSC, but there's also a notable difference between base tunes.
The 'T' is RC2T is for threshold and I think it's also important to note that the Super Deluxe shocks include a lock-out plate level of threshold for those that like to hard charge their full suspension bikes up the road out of the saddle.
All the Super Deluxe shock features are arranged like this (same for air or coil):
Ultimate - RC2T - Rebound, LSC, HSC, Threshold
Ultimate DH - RC2 - Ultimate minus the lock-out option
Select+ - RT - Rebound & Threshold adjustment
Select - R - Rebound adjustment only
A lot of riders will derive value from being able to tune their LSC and HSC separately, so in the future I'll hopefully be able to revisit this piece, with pricing, to talk about converting the Select and Select+ shocks to the Ultimate spec. Based on my experiences with other brands, this will net out to be less expensive than selling your basic Super Deluxe and purchasing a new Ultimate-level shock, especially if your shock is due for a service anyway, meaning the labour is already accounted for.
Trunnion Proofing
Okay, RockShox doesn't say anything in their marketing material about bike companies with bullsh*t QC/QA in general or the additional issues that stem from yoke or Trunnion shock mounting systems. I've seen some incredible shock wear, within a year of use, on Trunnion bikes and in particular when they have seized Trunnion bearings. I've also seen full suspension rigs with alignment issues so bad that they unwind shocks, break shafts, load bodies against air cans, load shafts against bodies, and generally eat shocks - no matter what brand shock comes spec. Can I get a shout out for spherical bearings?
One of the universal themes for MY23 is that suspension companies are quietly tired of covering shock warranties caused by their customers' crappy standards. I've witnessed some particularly egregious examples over the years where bike companies fully threw their shock providers under the service truck and the suspension companies just took it. At any rate, I'm not here to argue about whether your next bike should have a Trunnion mount or not - mine certainly won't - but if you're curious about the subject I don't think anyone has done a better job of covering it than Steve-from-Vorsprung's 'Durability, and how to prevent it'.
For the Super Deluxe coil shocks SRAM refers to their "Ironclad" redesigned chassis. The shaft has a square interface where it meets with the spring-backed valve assembly which keeps the assembly from unthreading during weird sideloading events. The shaft and eyelet assembly are one piece, meaning that no clamps are needed for disassembly and also eliminating a common shaft failure point for many brands. There's also a sized DU bushing in the seal head and a u-cup seal. This is to keep crap from getting ingested into the shock and also to support the shaft through any loads as it telescopes.
On the air version of the Super Deluxe they've also put a bunch of extra energy into supporting the shaft and keeping crap out. In the seal head there are now two sized DU bushings with an o-ring sandwiched between them. This creates significantly more support for the shaft through increased bushing overlap. There's also a bottom out bumper to protect the shock and keep things smooth when a rider is hitting the end. In the air can there are sized glide rings which maximize support and minimize friction for the body as it travels. These glide rings are not replaceable, only o-rings get replaced in an air can service.
For air and coil, the focus on eliminating harsh bottom outs through the HBO and rubber bottom out bumpers should also lead to an easier life for the shocks, the bicycles they're installed on, and the riders pedaling them.
Other Air Things
Apart from what I've already covered the most important thing to note with the Super Deluxe air shocks is that they use entirely new volume spacers which are not backwards compatible. They're half the size of the previous units for better fine tuning and they're colour coordinated to easily identify the units that work with your shock. If the seal head is anodized purple then the carrier for the Counter Measures lattice spring and the volume spacers will be purple as well. On the note of volume spacers, the new shocks can take 0-4 spacers in the positive chamber and 0-1 spacers in the negative chamber.
With the DebonAir+ spring there are two different air can options - one called Linear and the other Progressive, with the progressive having a much larger negative air spring. For those trying to decide what to buy based on current units, the Progressive system is very similar to the current MegNeg cans and SRAM describes it as "more playful and dynamic" than the Linear version. These new air cans are not backwards compatible. Between the reoriented seal head (purple) and a relocated dimple for balancing the positive and negative spring, the Super Deluxe air shocks are fresh and going forward for MY23.
It's easy to swap between air cans but as with damper tunes it's probably worth noting that bike companies are choosing the optimum setup for their suspension kinematics. If you're buying an aftermarket Super Deluxe it would be worth contacting your bike manufacturer for an air can recommendation, even if you're planning to ride the damper stock until your first service.
It will be interesting to see how shock spec changes with the advent of the hydraulic bottom out system, assuming most brands choose to spec it at every level of Super Deluxe. Honestly, I'm not 100% certain why SRAM didn't just force the switch on all their Super Deluxe customers starting in MY23. This holds true even solely based on friends of mine who pack their air cans with the maximum number of volume spacers or run significantly less than recommended sag to deal with the routine bottom outs they're experiencing. I can only imagine that HBO will change a lot of aggressive riders' setups and I wonder how it will affect base compression tunes as well.
Other Coil Things
As with air shocks, I wonder how many folks are running their coil-equipped bikes oversprung as a way of managing end stroke behaviour. It's probably important to note that adding hydraulic bottom out doesn't change spring rate, it's ramping up the compression damping significantly in the last 20% of the stroke, but for some riders on some bicycles it will let them think about optimizing traction and support separately from how their bike performs when dropping to flat. But what about going the other way? The HBO-equipped shocks contain a specific cylinder and piston but the good news is that when the HBO system on the coil shocks is set in the lightest (open) setting the shock has the same ramp and resistance as the non-HBO units.
I know that, as with the air shocks and the fork lineup, the new Super Deluxe coil is an incredibly different product from its predecessor (especially given how similar they look to past Super Deluxe shocks). For folks that are feeling a little bit overwhelmed by how many products RockShox has completely overhauled this year, I'm with you. I can appreciate that SRAM felt they had to reinvent dampers and air systems to make a performance leap, but I can also lament the lack of backwards compatibility. You will be happy to know that the coil shock springs carry forward in the same ID, OD, rates, lengths, and colours.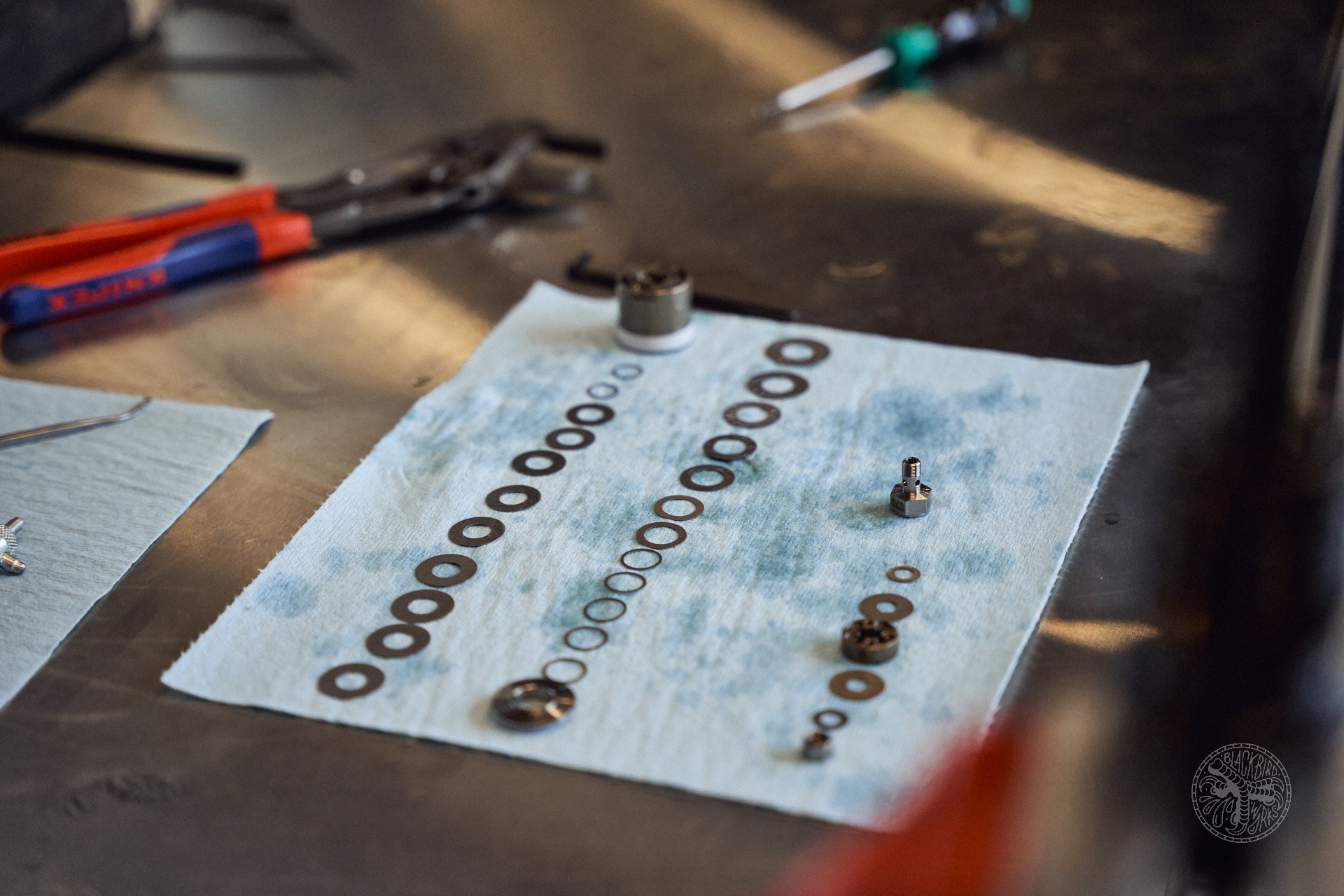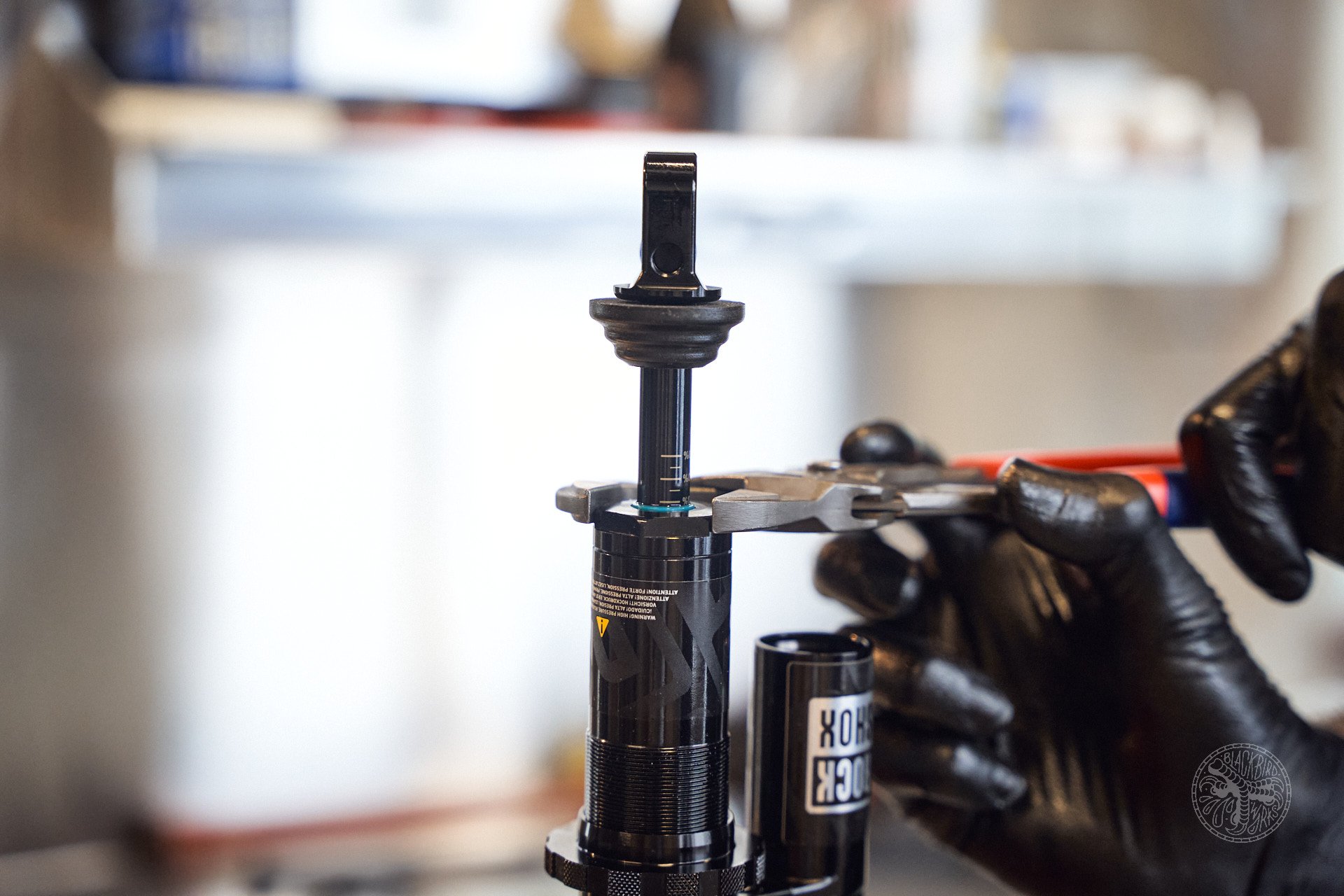 I'm looking forward to getting trail time on the MY23 forks and shocks at some point and in the meantime reading the early feedback from other folks who've ridden them. It will also be very interesting to hear rider feedback as the MY23 shocks, particularly the HBO-equipped Super Deluxe coil units, start shipping on bikes. While I know a lot of riders appreciate the tunability of high performance shocks, I do wonder how many riders are on an a top-end unit who would have been perfectly well served on a more basic shock like the Super Deluxe Select+ where they could set their rebound and HBO settings and accept that the compression settings were set-and-forget from the factory. From some setups I've ridden, I'd even go as far as to say some riders would be better serviced by not upgrading their Select+ dampers with the Ultimate control unit.
Hopefully this has been insightful. If you have any questions please fire them in the comments below and I'll do my best to answer them or, if it's out of my league, track down an answer for you.