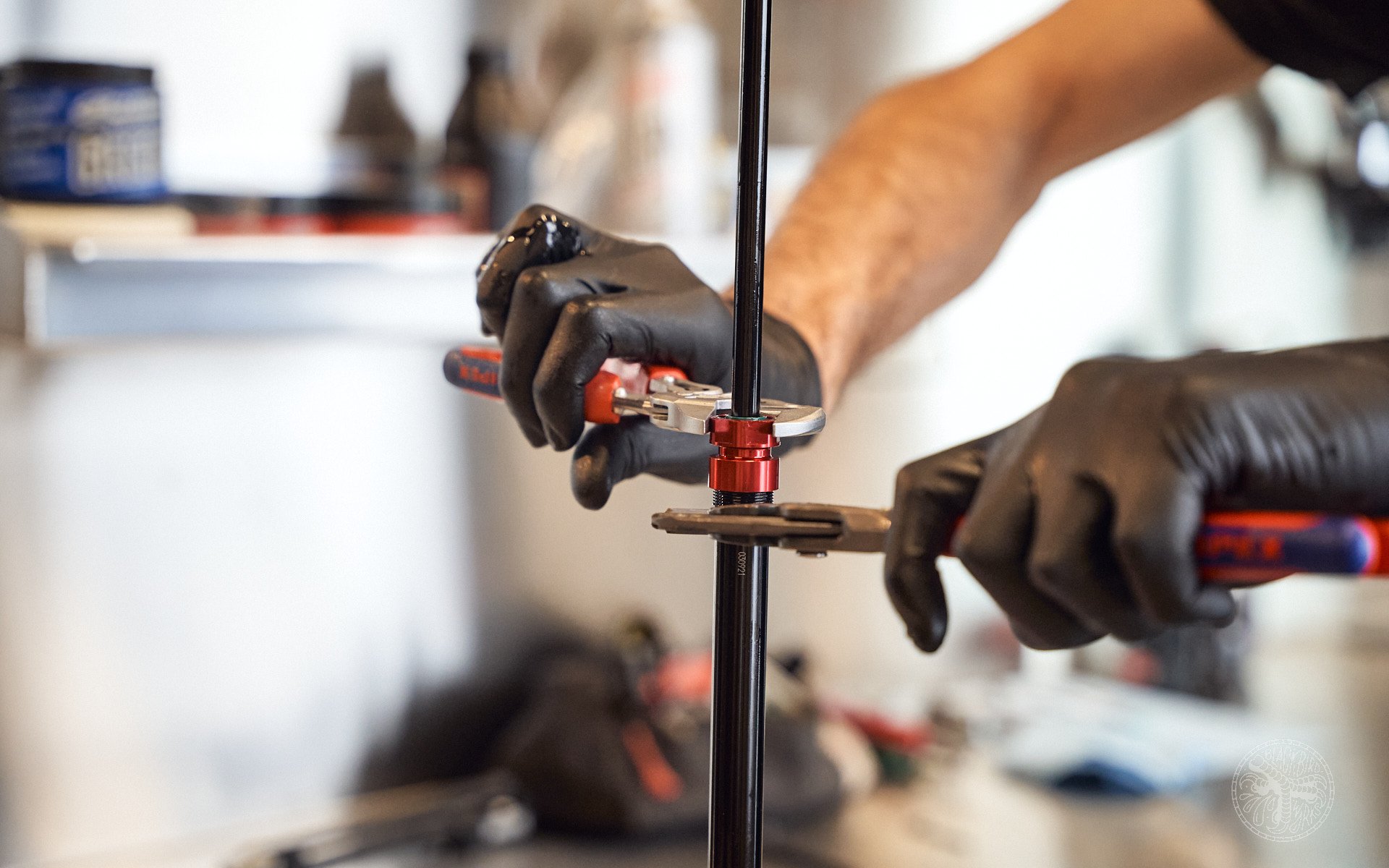 TEARDOWN
2023 RockShox Forks
This is a big day for RockShox who are launching all new forks (Zeb, Lyrik, and Pike) and Super Deluxe air and coil shocks for the 2023 model year. We got our hands on some of the new stuff in advance and have got a series of articles for you. Besides this tear down of the new forks, there is a tear down of the new shocks as well as Cam and Pete's riding impressions of some of these new RockShox releases.
Specificity
All across the bikernet today you're seeing first impression reviews from test-writers lucky enough to have had their hands on RockShox's top-end model year 2023 (MY23) forks and shocks for at least a few weeks now. You'll be reading things like how the new Charger 3 damper has "drastically reduced the amount of harshness that makes it to the rider's hands" and how switching from a bladder to an IFP design allowed SRAM "to focus on tunability and decouple High- and Low-Speed Compression, avoiding cross-talk between the two settings." There are pressure relief valves (PRV) on the lowers, ButterCups which help to damp trail noise, and the new DebonAir+ air spring. It all adds up to a lot of new stuff going on in RockShox's flagship forks.
If you're currently looking at your current Lyrik Ultimate, rubbing your chin, and thinking 'A, B, C, D, E, F-me, I thought this thing was rad,' I'm sorry to say that I can't tell you how many percent better the new forks are in which percentage of what moments. I will quote some RockShox numbers here and tell you how they came about them. I haven't ridden the new forks or shocks but I have seen inside them and from a manufacturing perspective I think it's fair to say these premium forks & shocks look premium. On its face, this is a teardown article that will look at RockShox's new MY23 forks. I've also put together a similar piece about the new shocks.
But I also can't just dump the photos into an article without talking about the bigger theme that's going on here. Specificity. What you're seeing here is not just an evolution that has been occurring since RockShox dropped the first 35mm chassis MY14 Pike. With the exception of the ZEB, which carries forward from MY21, these are all new chassis wrapped in a new design philosophy. And, the answer to the question that may have come to the mind for current RockShox owner is 'No.'
With one exception, you cannot put the new Charger 3 IFP damper into your existing chassis. No, you cannot put the new DebonAir+ air system into your existing chassis. No, you cannot put ButterCups into the lowers of your existing forks chassis. That exception is that your MY21+ ZEB can accept all these upgrades. Pricing will be available in the future.
The lack of backwards compatibility isn't so much the story here as why that choice was made. RockShox learned that in order to make a big step forward with performance, they needed to build their forks within a narrower, more optimized window. By building forks around limited travel lengths they could reduce friction, increase stiffness through improved bushing overlap, improve air system performance, and reduce chassis weight to make up for system additions like the ButterCups. For tinkerers used to playing swap the air shaft, the optimized air systems may be the more noteworthy change I discuss today.
MY23 RockShox fork travel looks like this:
Pike: 120mm, 130mm, 140mm
Lyrik: 140mm, 150mm, 160mm
ZEB: 160mm, 170mm, 180mm, 190mm
Chris Mandell from SRAM took us through a teardown of the MY23 Pike Ultimate but it acts a stand-in for the other MY23 Ultimate forks (Lyrik and ZEB). As with past RockShox forks, if you are buying a complete bike with a lower than Ultimate spec, right down to the MY23 base forks, you can purchase most of the upgrades to achieve 'Ultimate' level performance from your chassis. The one exception is that the Ultimate forks feature notably longer lower bushings - for friction reduction - and making that change on a less-premium fork requires replacing the lowers.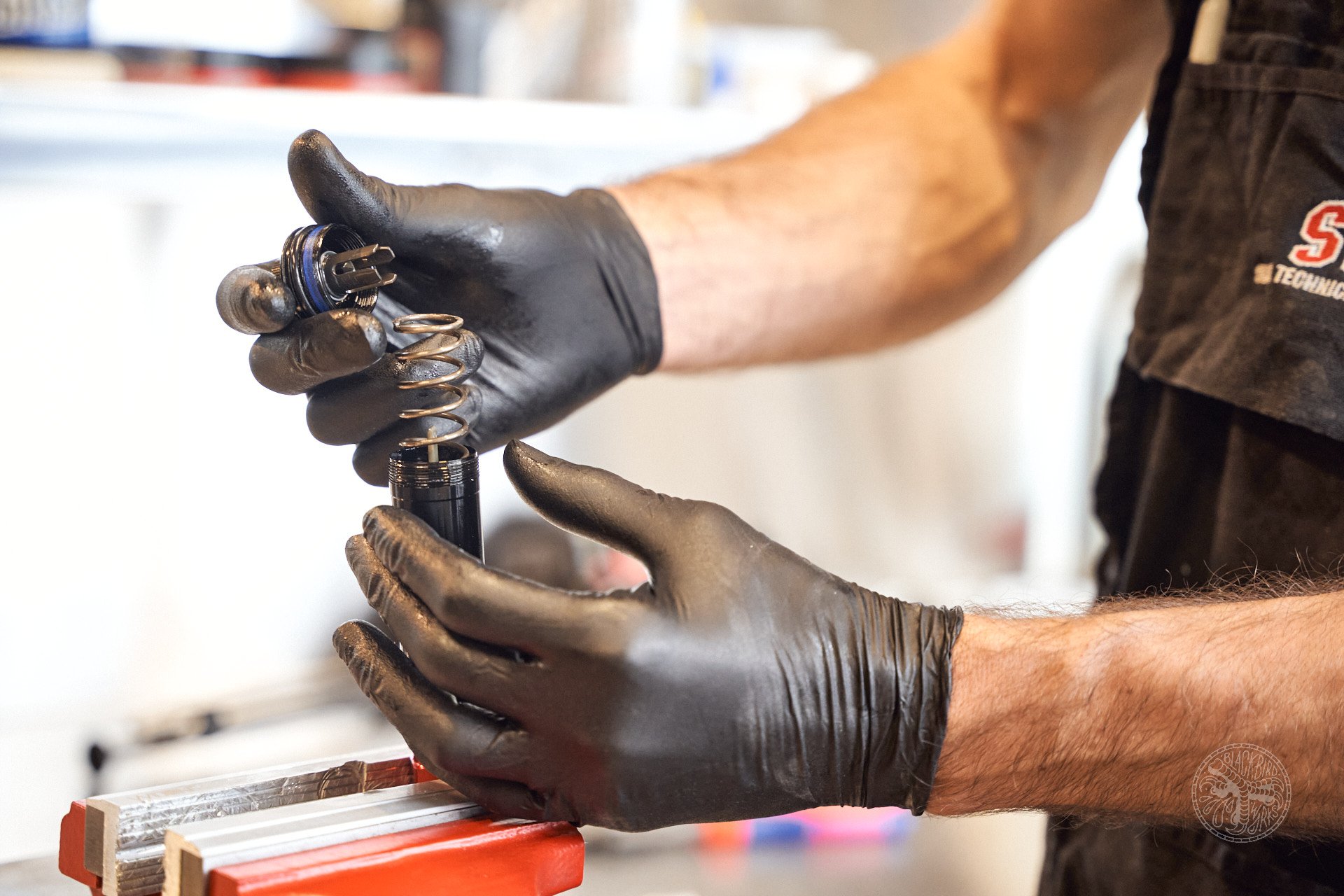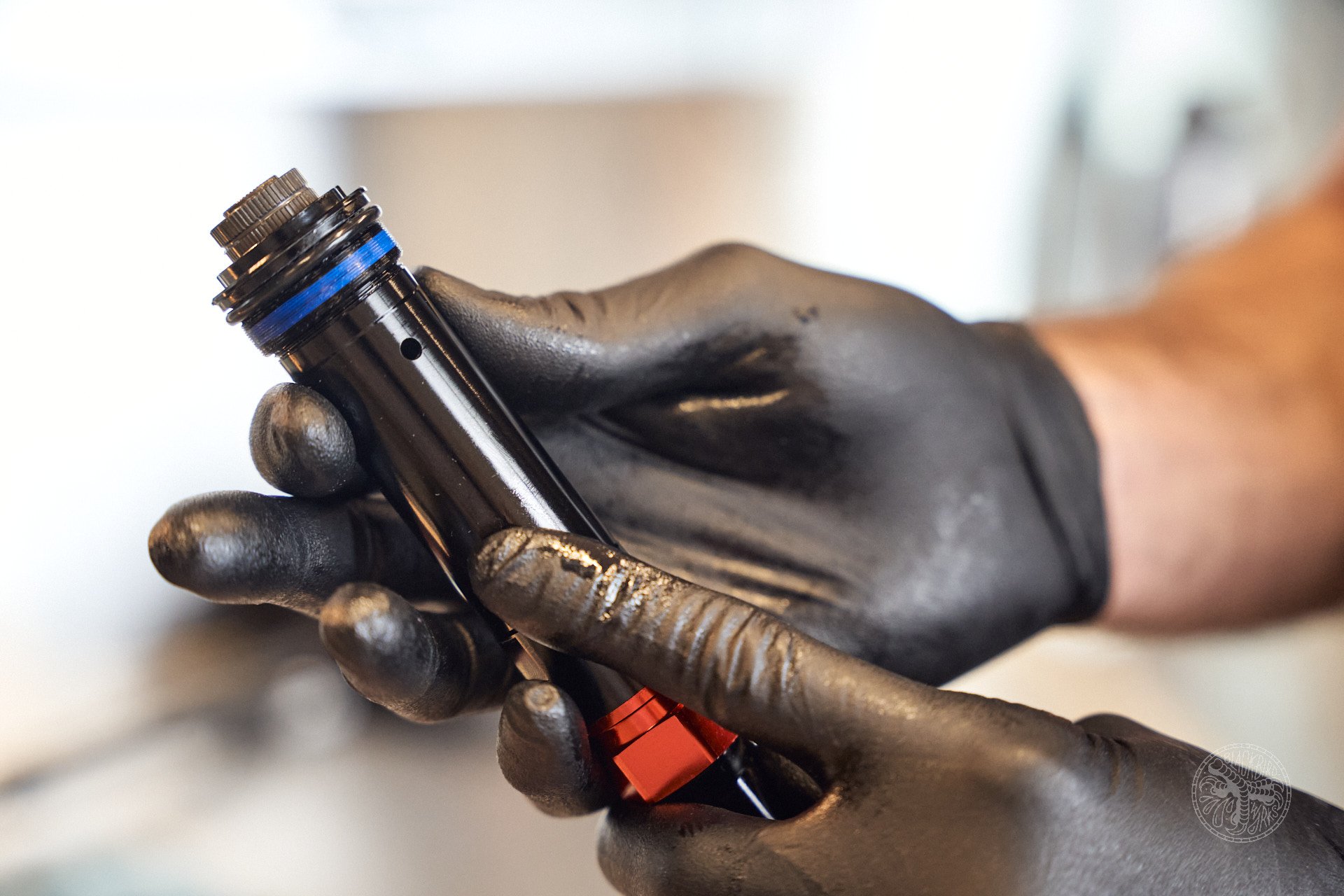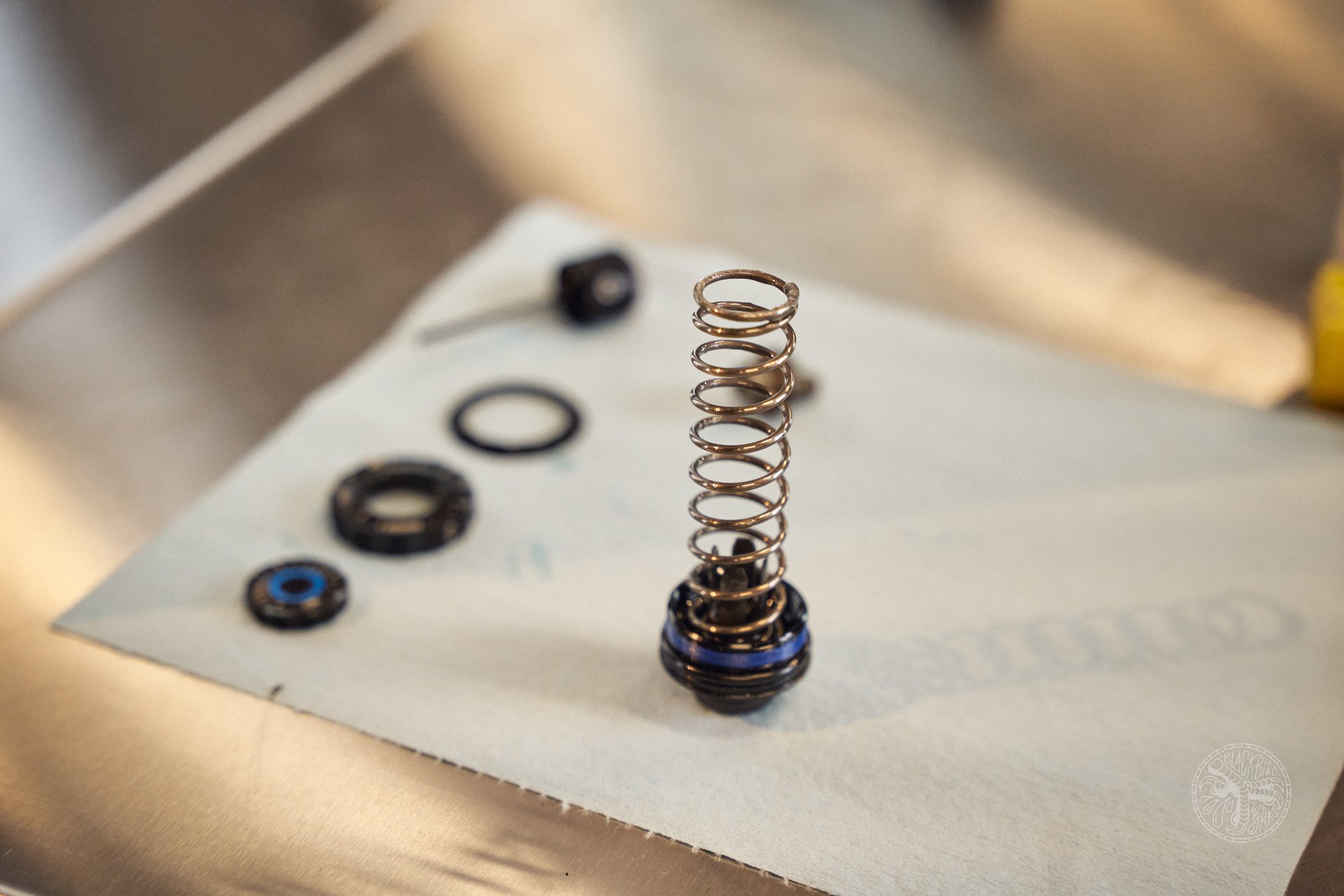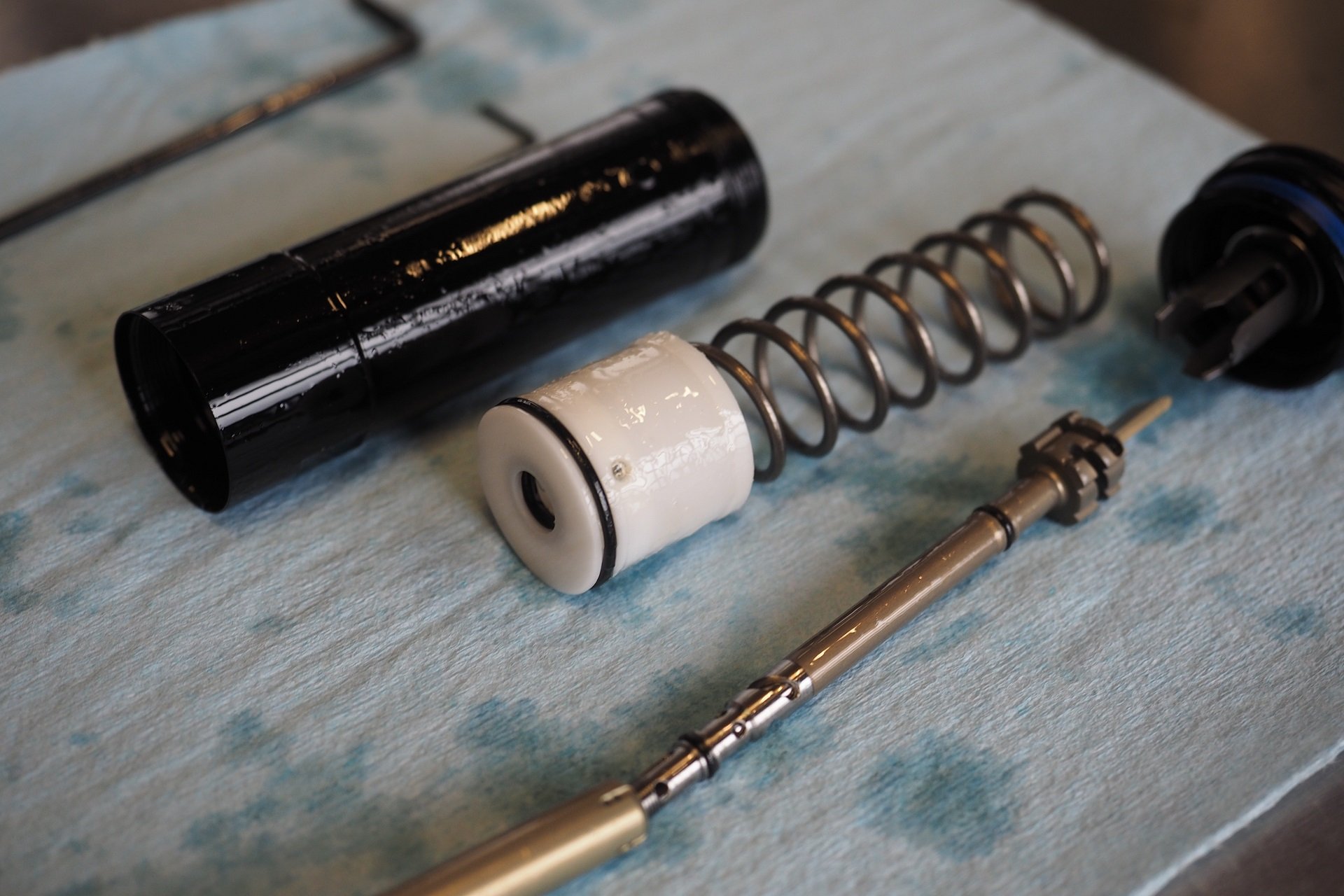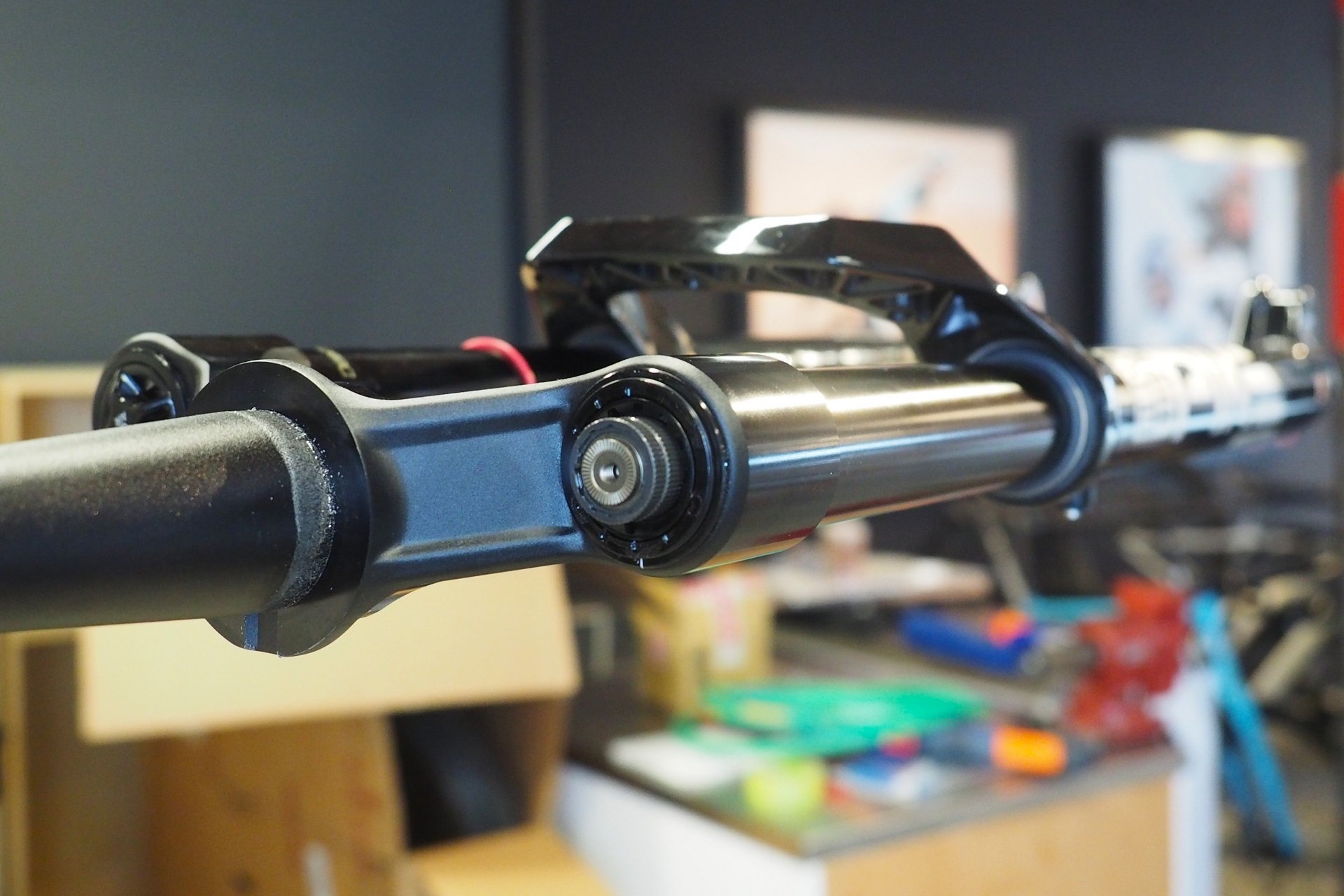 Charger 3
We're in an interesting time with suspension forks, and bikes in general, where there seems to be no limit to the price some firms can command for their premium products. There are multiple options for single crown forks over 2K CAD now which is a few hundred dollar premium over the top end units from more mainstream players like Fox & RockShox. Is it possible that the RockShox Ultimate line of forks are really the 'ultimate' option when they sell for less money?
Looking at some of the neat machined steel and aluminum parts inside the Charger 3 damper, I can't help but draw some correlations to the current electric vehicle market. Big players have economies of scale that smaller companies can't match and at some point you're getting better engineering, superior manufacturing, and better longevity. In short, a better product for less money. They can't offer the level of custom tuning that some small-scale suspension outfits deliver, but it will be interesting to read takes from folks who have ridden products from EXT, Öhlins, Formula, Fox and other outfits that are offering damper-forward suspension tech. Likewise, I look forward to comparisons between Charger 3 and folks running the very well-received PUSH HC97 upgrade for Charger 2/2.1 bladder damper systems.
Since Charger 3 is not backwards compatible, there are interesting economic arguments about seeking the best RockShox performance out of a new fork, or purchasing hop-ups for an existing platform. For example, how does a new MY23 Lyrik Ultimate with Charger 3, ButterCups, and DebonAir+ compare to a MY22 Lyrik Ultimate with an HC97 damper upgrade and a Vorsprung Secus air spring kit?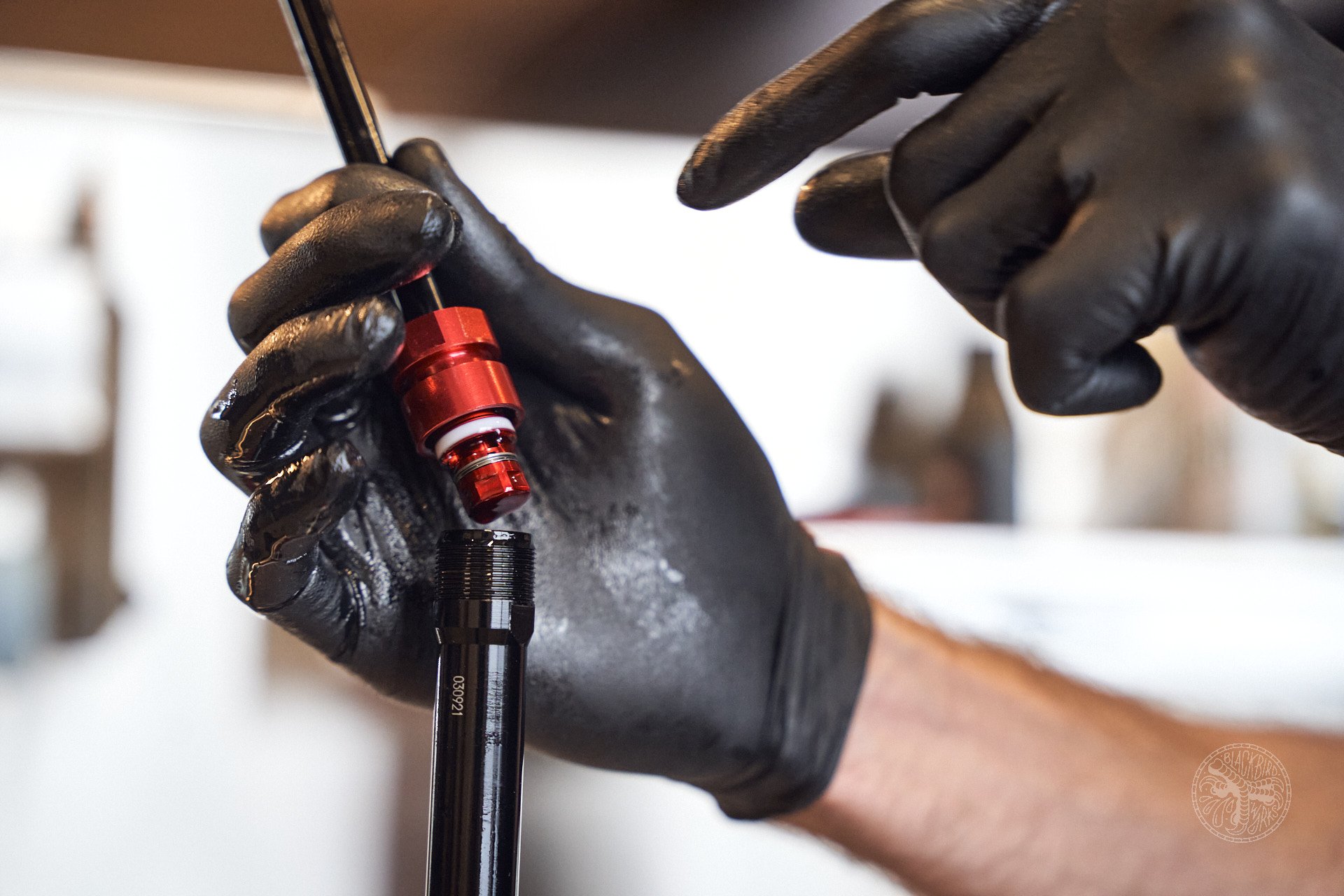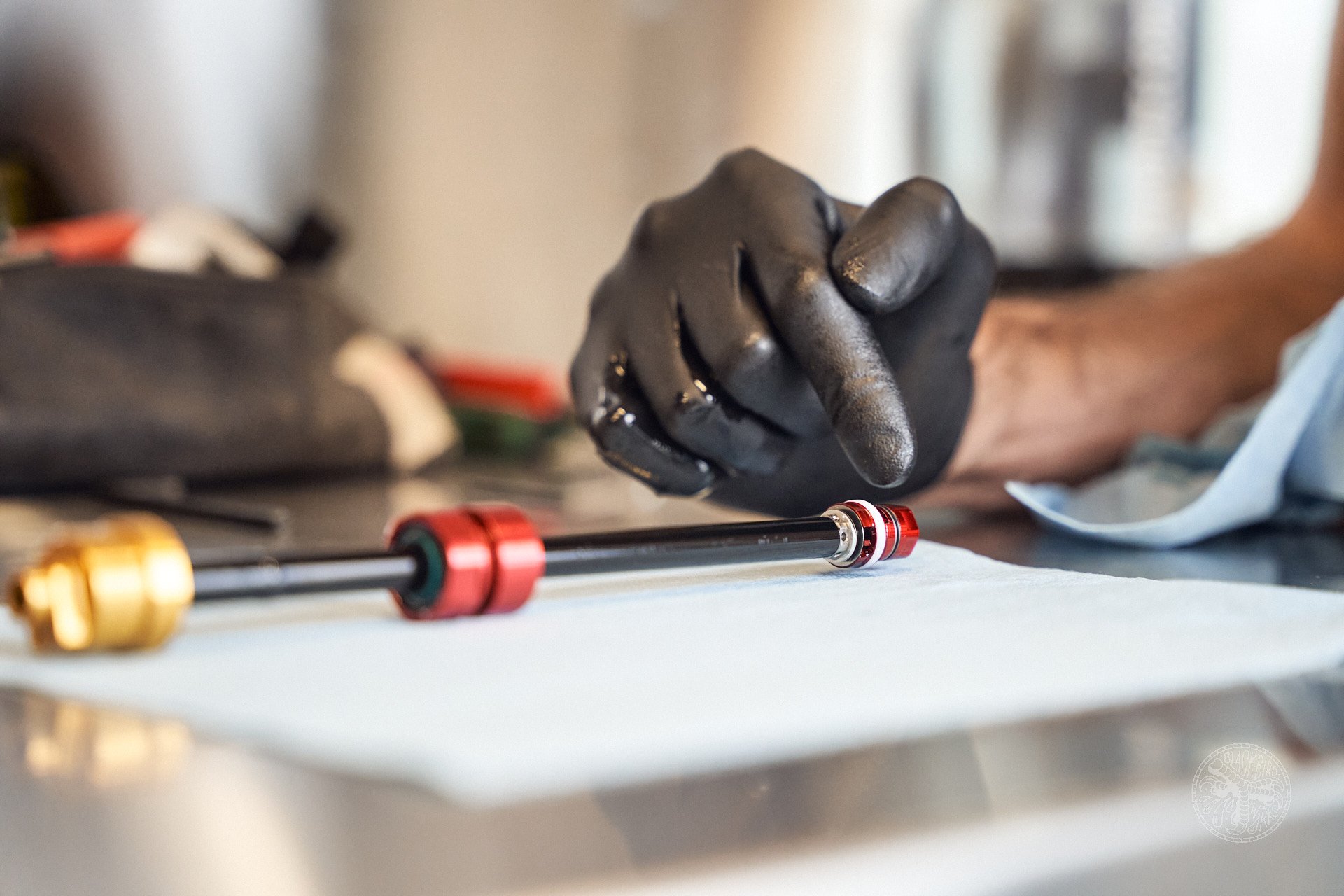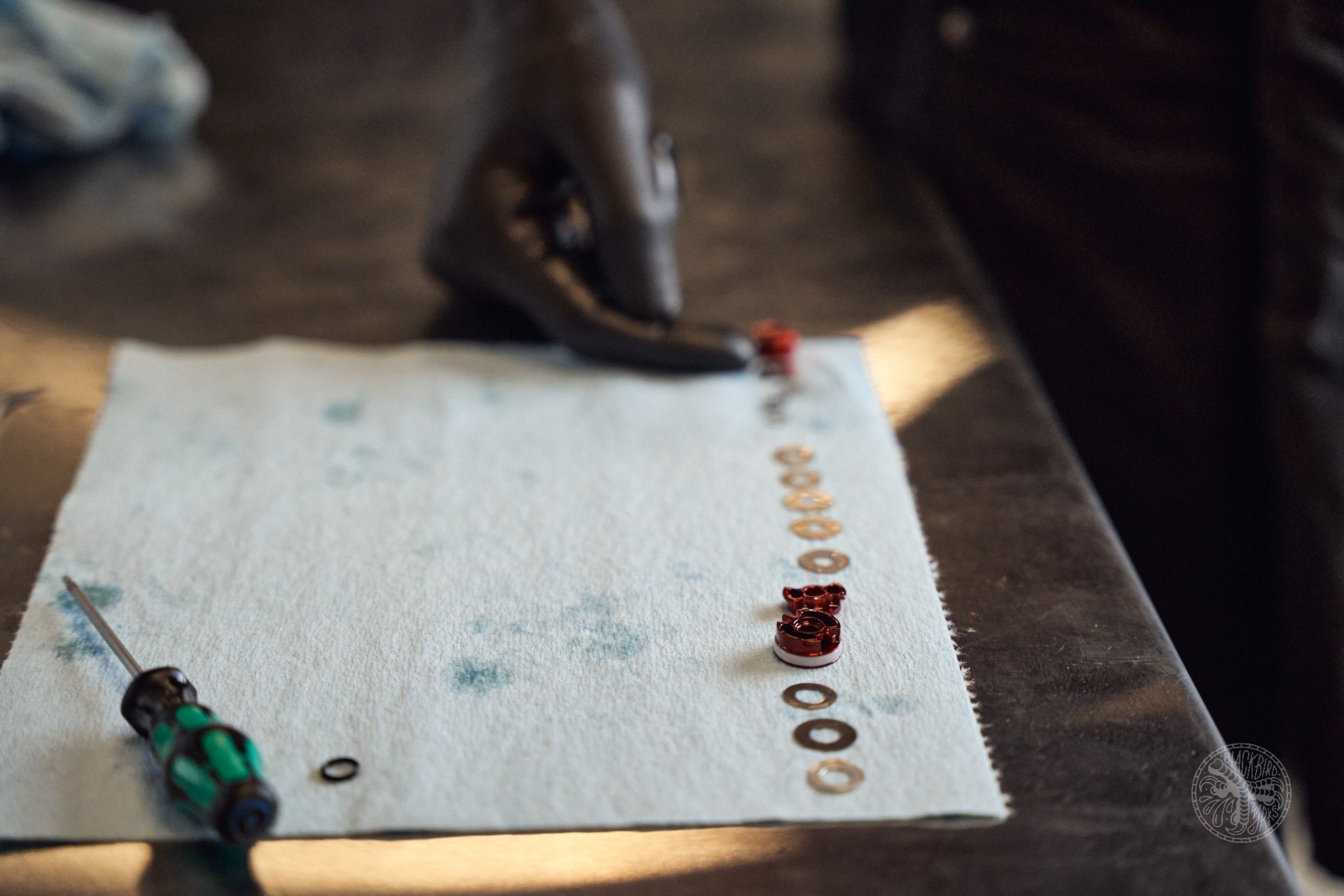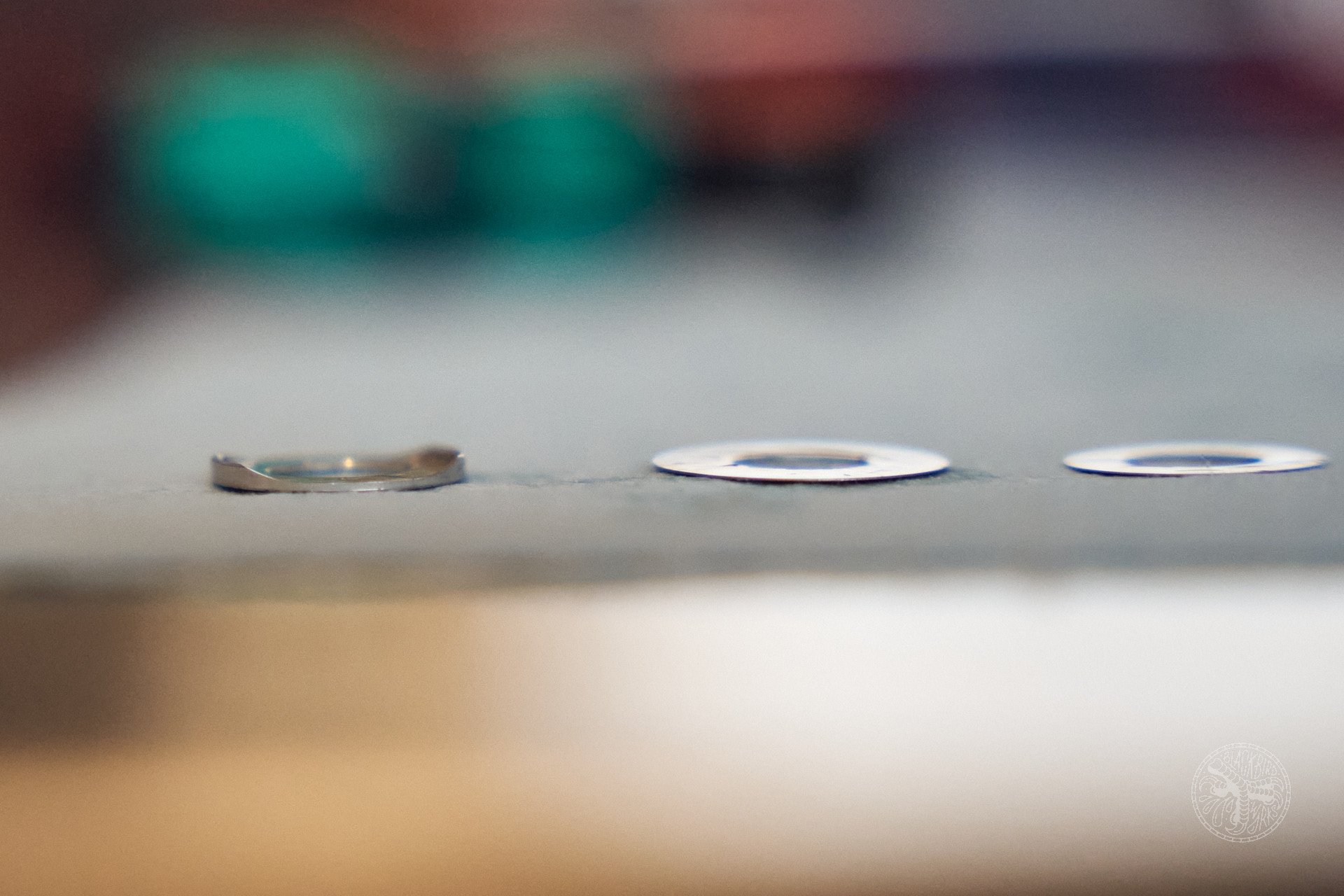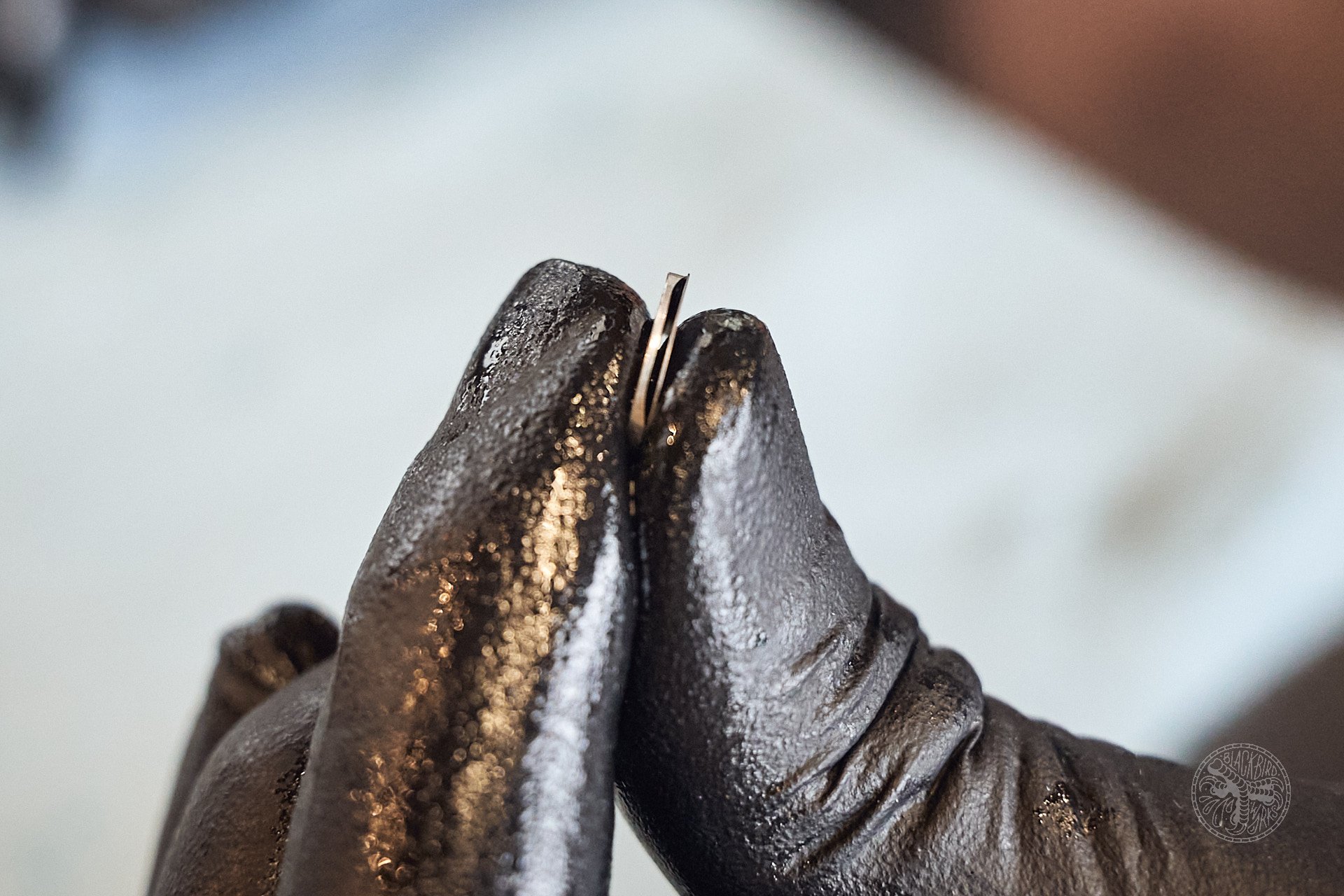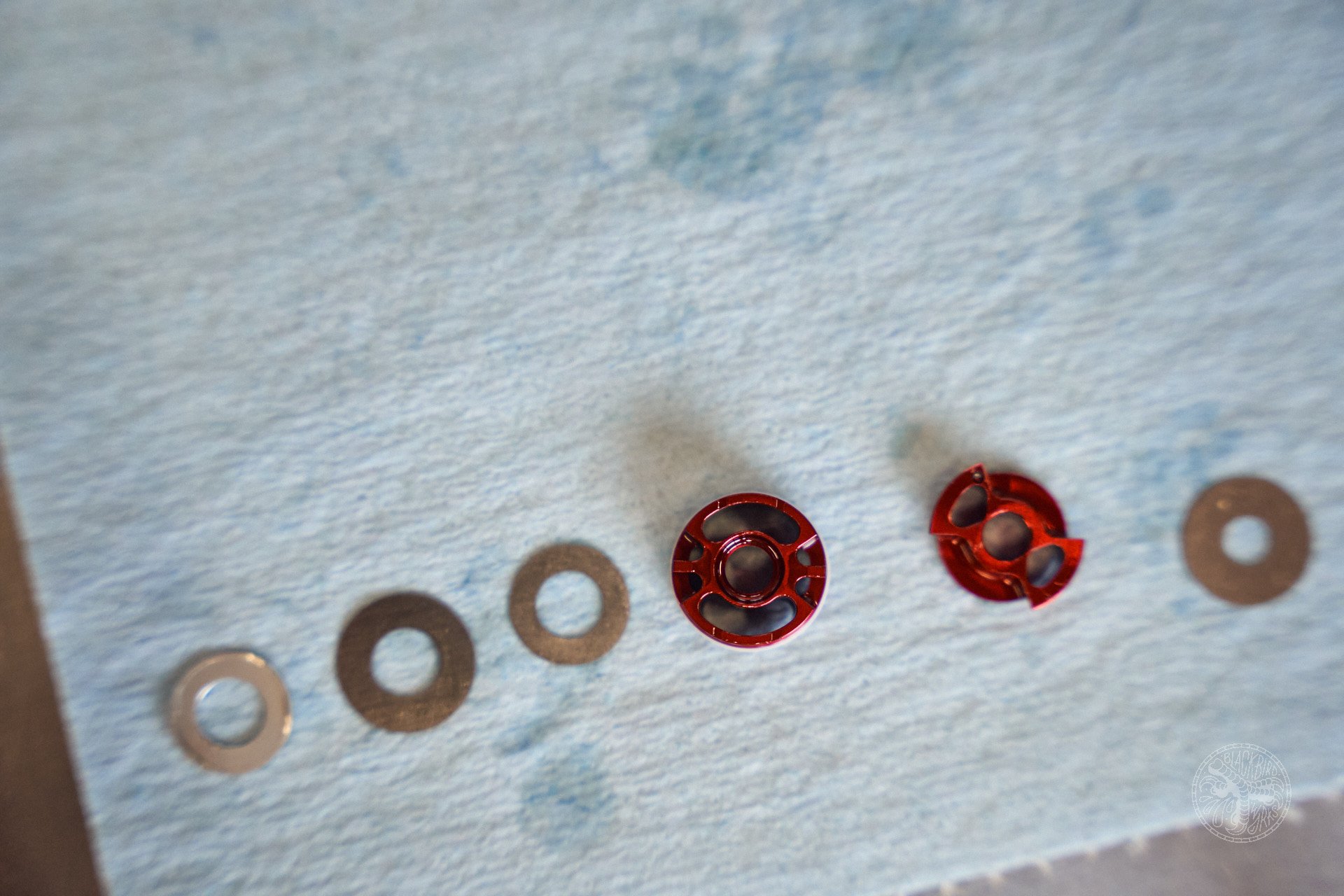 The big news with Charger 3 is of course everything. Years after deciding that a bladder damper was the best fit, the new system is using a coil spring-backed internal floating piston (IFP). The switch comes down to two goals. RockShox wanted to reduce harshness in every way possible, and they wanted to remove any cross-talk between the rebound, low-speed compression (LSC), and high-speed compression (HSC) circuits. The damper is also very quiet thanks to the IFP spring and the focus paid to the rebound shim setup where they use a washer with lips as a spring to hold the check shim to the piston.
One way harshness is reduced is by relieving the pressure the SKF seals put on the shaft seal head. Unlike a bladder system where these seals need to keep lower bath oil from migrating into the damper, the Charger 3, like other IFP dampers, is able to recirculate oil that bypasses. Another is oil flow. Specifically, the rebound piston flows a high volume of oil to avoid creating any compression damping itself.
The efforts to eliminate damper cross-talk are interesting to me. Is it really a big deal if you have to dial back HSC a bit when you increase LSC, or vice-versa, and likewise that a preference for rebound setting could also affect how these settings feel? Did folks really have a struggle dialing in their Charger 2.1 damper setup? The new Ultimate forks are an answer to the question of whether riders, and the market, are becoming more sophisticated and RockShox clearly thinks it is. When you're setting up a Charger 3 fork, you can be confident the three damper settings do not impact each other (though it may be possible to see minute differences on a dyno). RockShox has also put a great deal of effort into making it so that each click of an adjuster has the same effect as the others, which I know is a common complaint with some other damper systems. SRAM says you will perceive notable, consistent changes as you click through the various settings.
Charger 3 Damper Settings:
LSC 15 Clicks
HSC 5 Clicks
Rebound 18 Clicks
Forks coming stock with Charger 3:
Pike Ultimate (w/ ButterCups) | Pike Select+ (No ButterCups)
Lyrik Ultimate (w/ ButterCups) | Lyrik Select+ (No ButterCups)
ZEB Ultimate (w/ ButterCups) | ZEB Select+ (No ButterCups)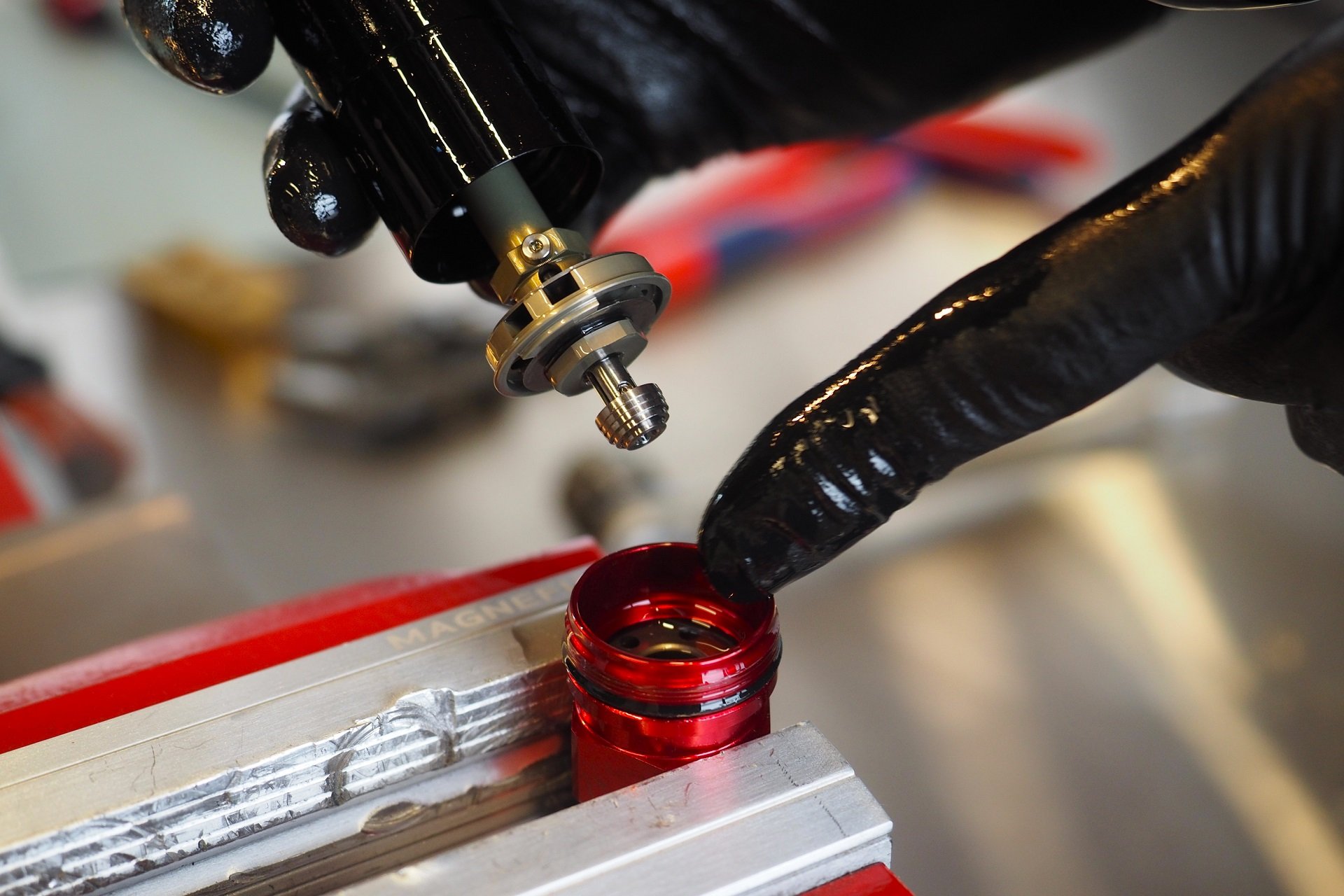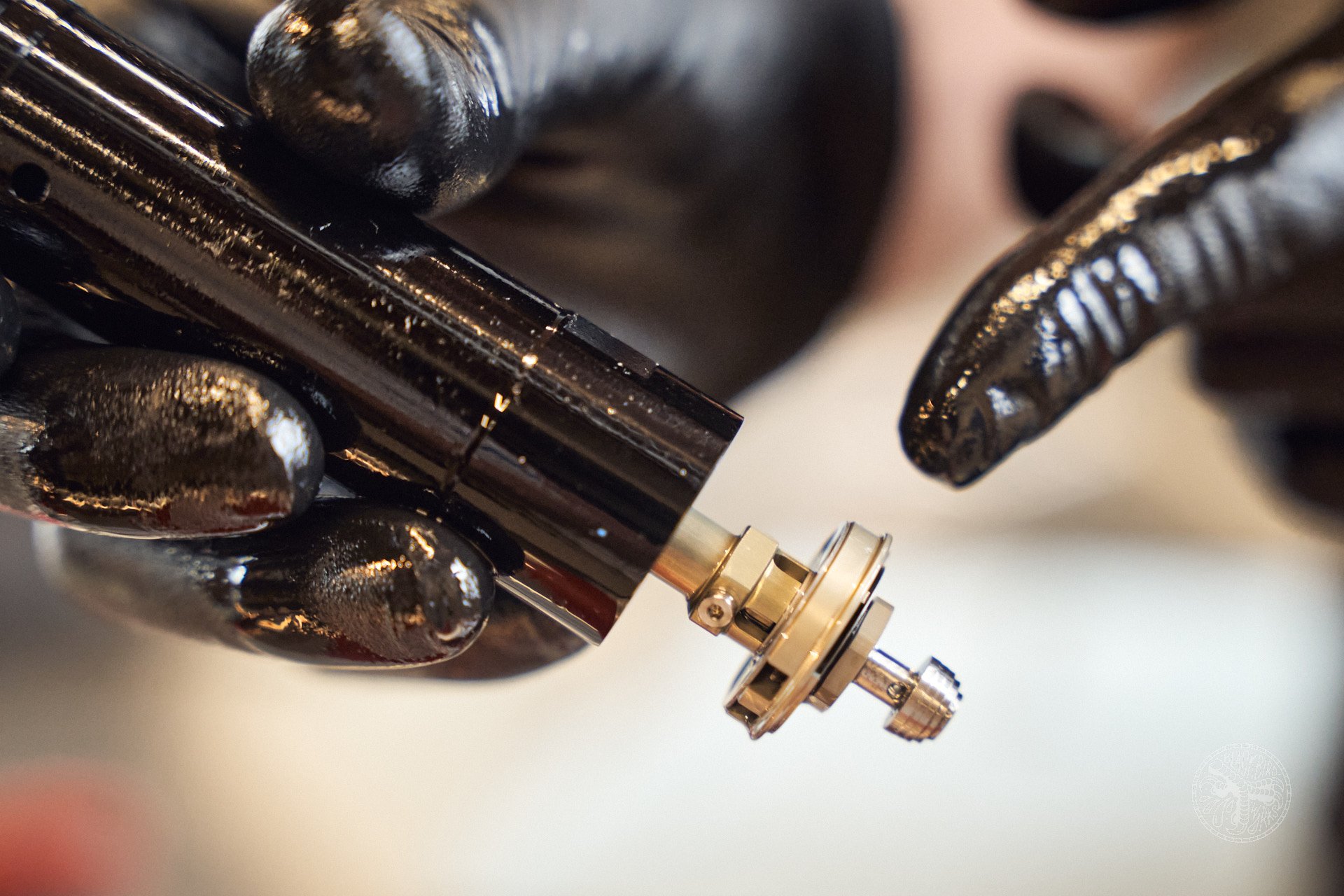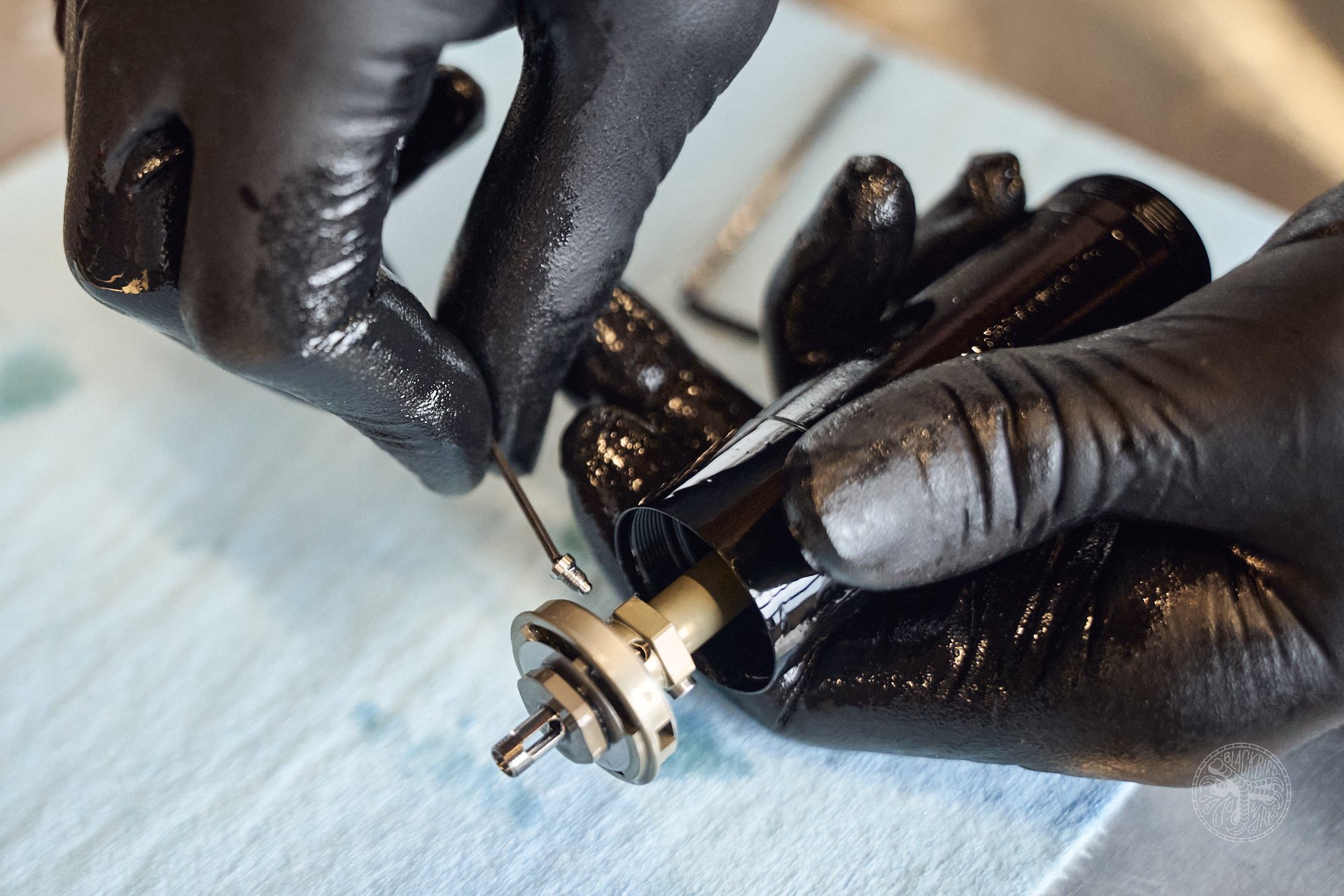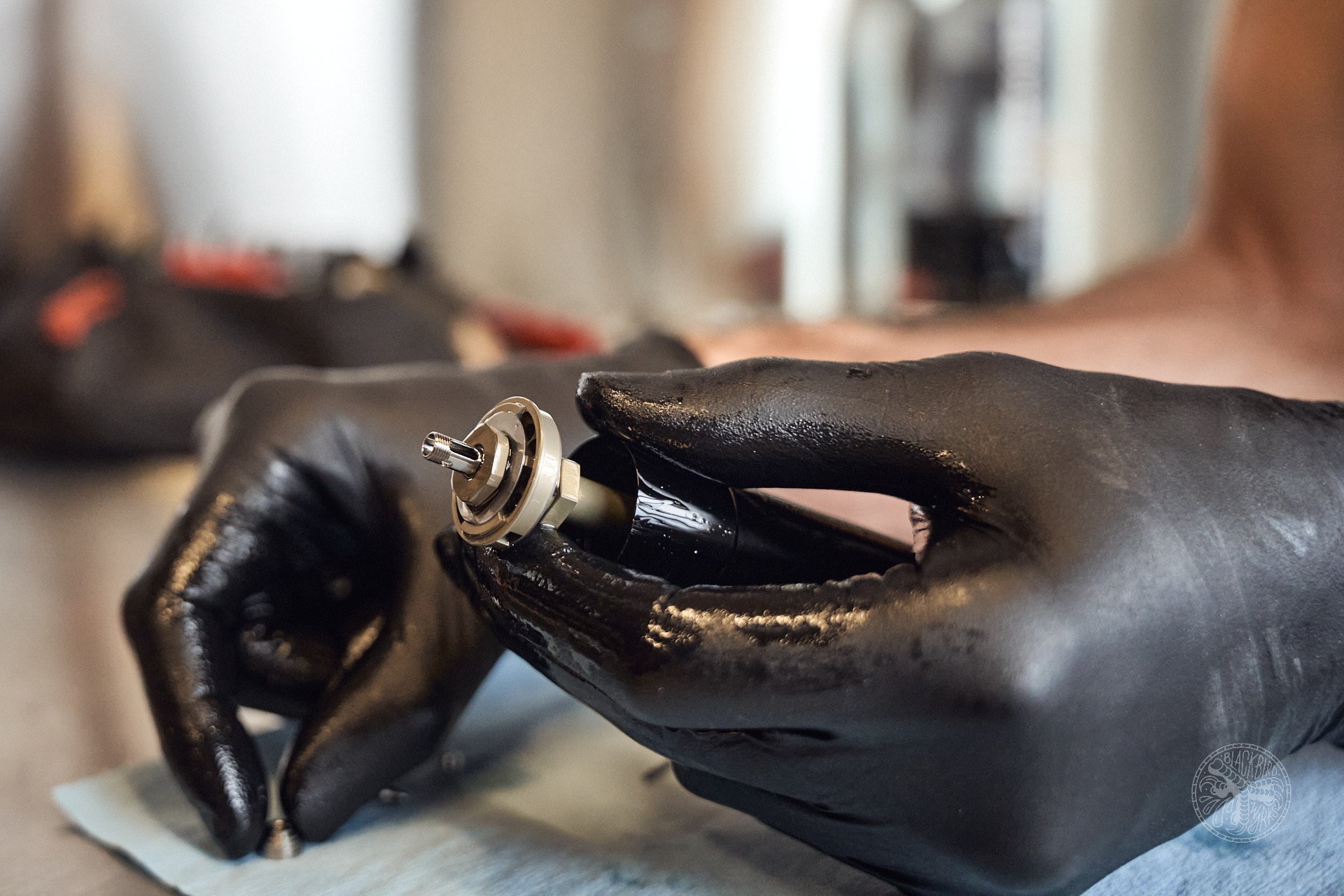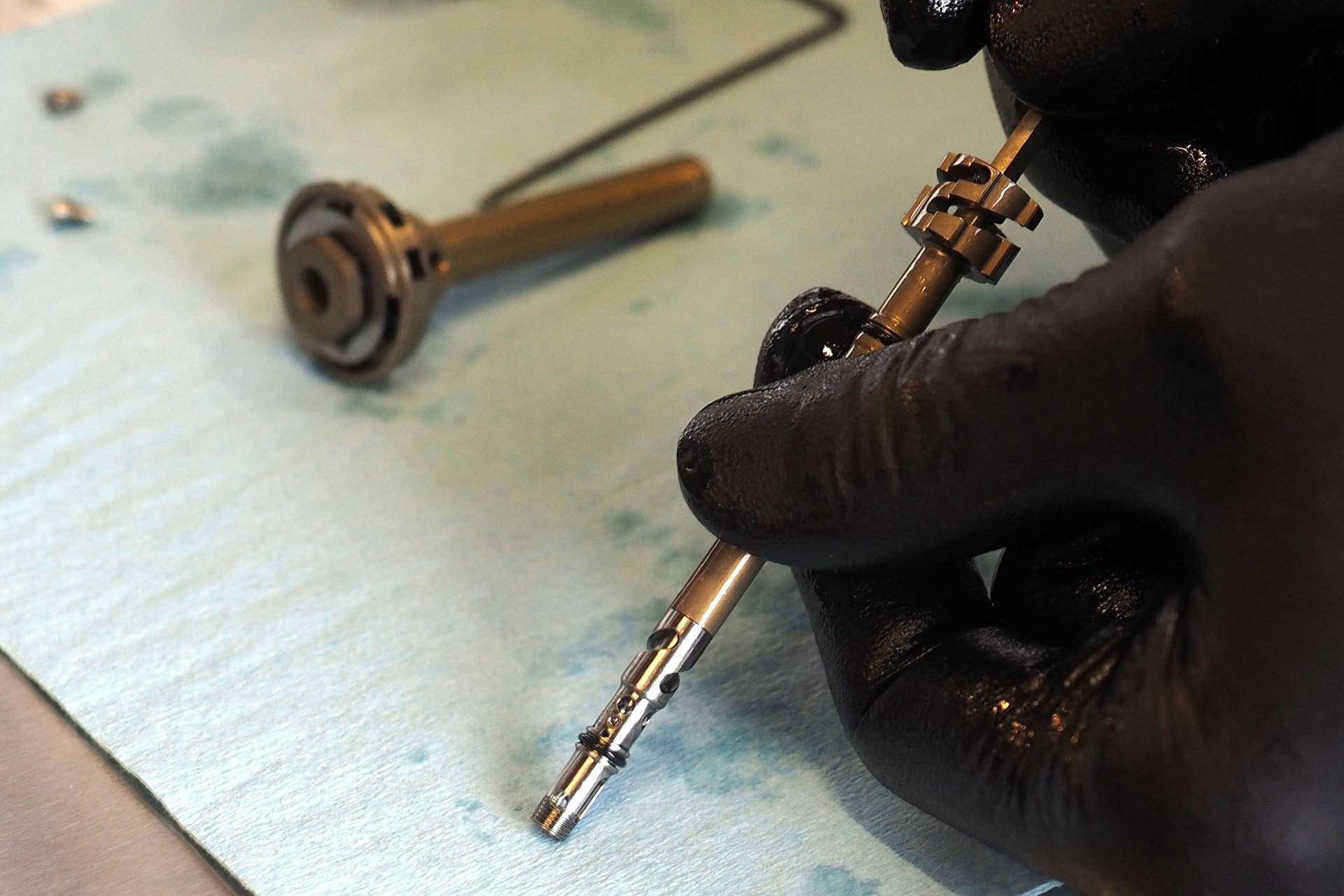 What's Up ButterCups?
What are ButterCups? Physically, they're 39 grams of rubber that deliver 4mm of vertical compliance. They take up space in the bottom of each leg, which is why they are not backwards compatible to previous model year chassis. As with other trail noise cancelling products - like Fasst Flexx bars and REV grips - their job is to absorb low amplitude, high-frequency vibrations. As with those other products the only real way to determine what difference they make for you is to ride trails back-to-back with and without the products. SRAM claims "small bumps and high-frequency vibrations were reduced by 20% with the use of ButterCups, confirmed by sensors in ride testing."
If you're buying a bike with a MY23 RockShox fork and it has ButterCups installed, there will be a gold 'ButterCups' sticker on the lowers. If you're buying a Base, Select, or Select+ fork and want to add the bumpers, RockShox says that's possible "by purchasing a new DebonAir+ air spring and Charger 3 damper equipped with ButterCups." SRAM recommends routine replacement of the ButterCups during what they call a '200hr' service. This is their yearly full teardown service and is intended to complement a basic lowers service every 50hrs of riding.
Personally, I think (every) manufacturer's push to assign a higher number of hours to their yearly service is asinine marketing bullshit. If you're like most folks, and ride your fork <100hrs a year, then store it properly and get it serviced yearly. Easy. If you're lucky enough to ride your bike significantly more than 100hrs a year and perceptive to the performance to an extent that products like the Charger 3 damper, DebonAir+ air system, and ButterCups matter to you, then I know you'll back me up in saying that said fork is going to feel like crap long before you hit 200hrs and no matter how much Slickoleum you slather on, a routine lowers service isn't going to cut it. Treat that yearly service interval as an absolute maximum and your bike will work much better for it.
PRV Philosophy
I'm a pressure relief valve (PRV) skeptic and my chief curiosity was whether RockShox actually believes they're necessary or if this addition is about keeping up with the Foxes. Changes in altitude and temperature can allow excess pressure to build up and affect fork performance. The ramp that occurs from this excess pressure only affects the end stroke, the way adding a volume spacer does. I don't think it's a big deal personally. Further, ports add complexity and magnesium is highly susceptible to porosity in manufacturing, which may lead to an increase in rejected castings.
Whether you love the addition of PRV or not, we can all appreciate that this adds a cost to the forks. Not just the top end Ultimate and Select+ products that come with them installed but also the Select and Base forks where you can purchase, and install, the PRV valves as an aftermarket upgrade.
The RockShox perspective is that the addition of 'burpers' is inline with all the work they've done to ensure completely independent, consistent, and notable, damper adjustments. Previously all RockShox fork air pressure suggestions were calculated with an allowance for 'casting ramp' included. And, as with the new damper, the suspension team at SRAM feel that the general riding population has become more sophisticated when it comes to ride feel and adding the bleed buttons is a meaningful addition to the forks.
SRAM goes a small distance in contradicting their view of this new level of sophisticated mountain bicycle rider in their marketing material. I enjoyed this almost on the level of Wolf Tooth boldly informing potential customers that you can't use center lock lockrings with 6-bolt hubs. Anyway, I figure I'll help SRAM get this important message out about not riding your fork with two gaping black holes in the back of the lowers:
"The Pressure Relief Valves (PRVs) or plugs can be removed while the fork is stationary, but they must be installed before riding. Leaving the PRVs or plugs out while riding can result in lower leg lube loss and dirt ingestion."
While I'm on the subject of the lowers, each side now requires 20cc of bath oil in the lower legs. This bath oil is different from the 7w oil in the damper but SRAM has done extensive dyno testing to confirm that it's not a big deal as fluids mix over time from the Charger 3 damper ingesting bath oil and then purging fluid back into the lowers.
DebonAir+ & Chassis Tweaks
The new DebonAir+ air system is shared across the Pike, Lyrik, and ZEB lineup but with the increase in specificity between these forks, RockShox has taken the smart step of colour coding everything for easy identification. For example, if you're converting your 130mm Pike to 140mm travel and converting your 150mm Lyrik to 140mm travel both those forks will use unique air systems but they're easily identified by colour accents. Where the Pike, as you can see in these photos, has some anodized silver components*, a Lyrik air system will have anodized red components.
*Other than the gold ButterCups
The dimples in the stanchions that allow air pressure to be transferred between the positive and negative chambers have been relocated to better optimize the positive and negative air pressure within the more limited travel ranges of these new products. Along with tweaks to the individual chassis, the air spring volumes have been tailored to the ideal use cases of each platform. I don't know to what degree a Zeb will ride differently from a Lyrik, and how differently a Lyrik will compared to a Pike but it makes sense that riders are going to want different ride qualities and performance outcomes from different fork platforms.
Between the noted increase and optimization in bushing depth and the redesigned chassis themselves, RockShox is claiming "the new Lyrik has 20% more torsional stiffness than the previous model, and the new Pike has 13.5% more torsional stiffness than the previous model." What's interesting about these numbers is that means compared to the Zeb a new MY23 Lyrik is only 1.5% less stiff torsionally. Put another way, RockShox claims the Zeb is 21.5% stiffer torsionally than the previous Lyrik chassis and the new MY23 Lyrik is 20% stiffer torsionally than the same fork. With the focus on torsional stiffness, I think this is a solid reason for anyone weighing performance v. weight to purchase a 35mm stanchion 160mm travel Lyrik over a 38mm stanchion 160mm travel Zeb.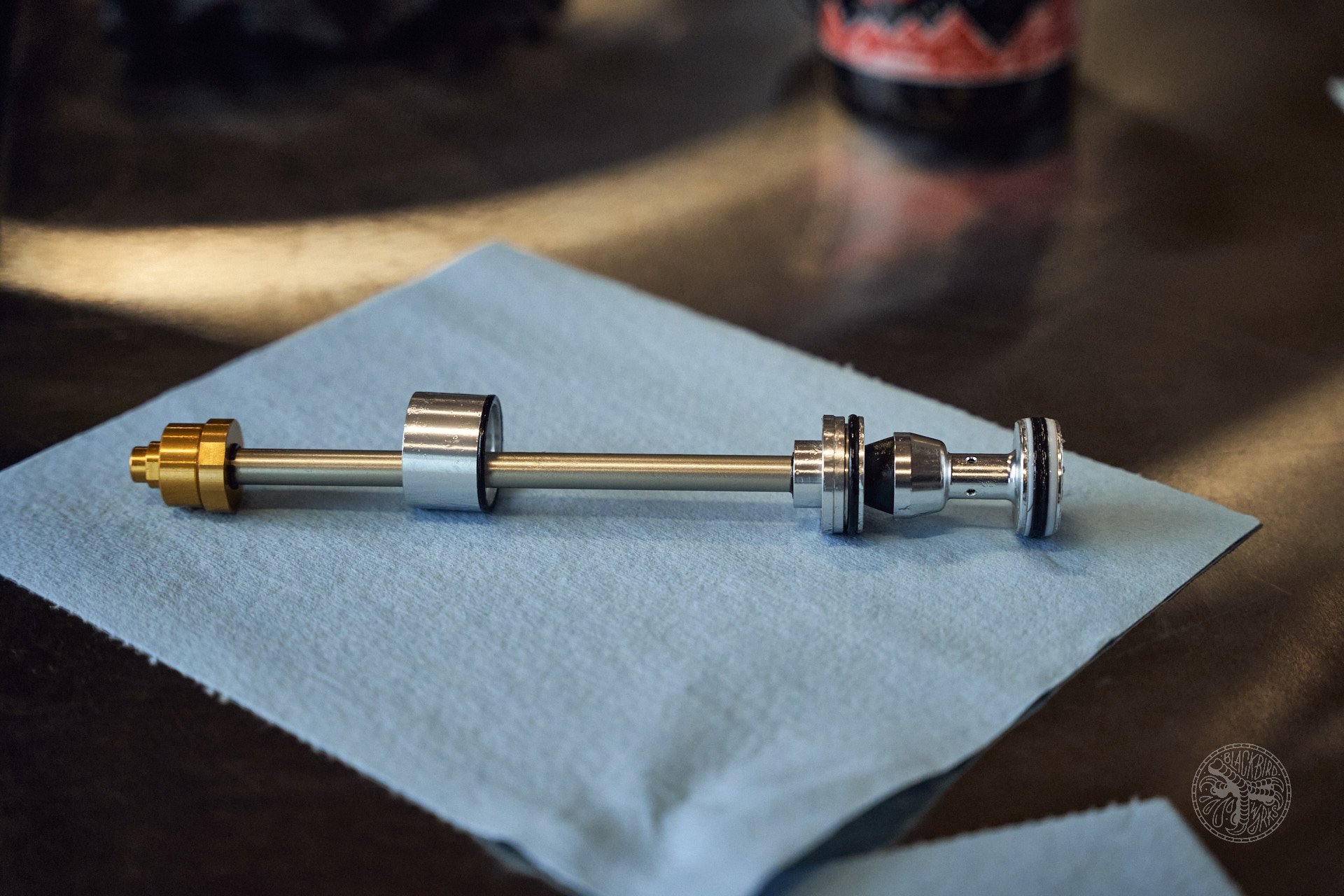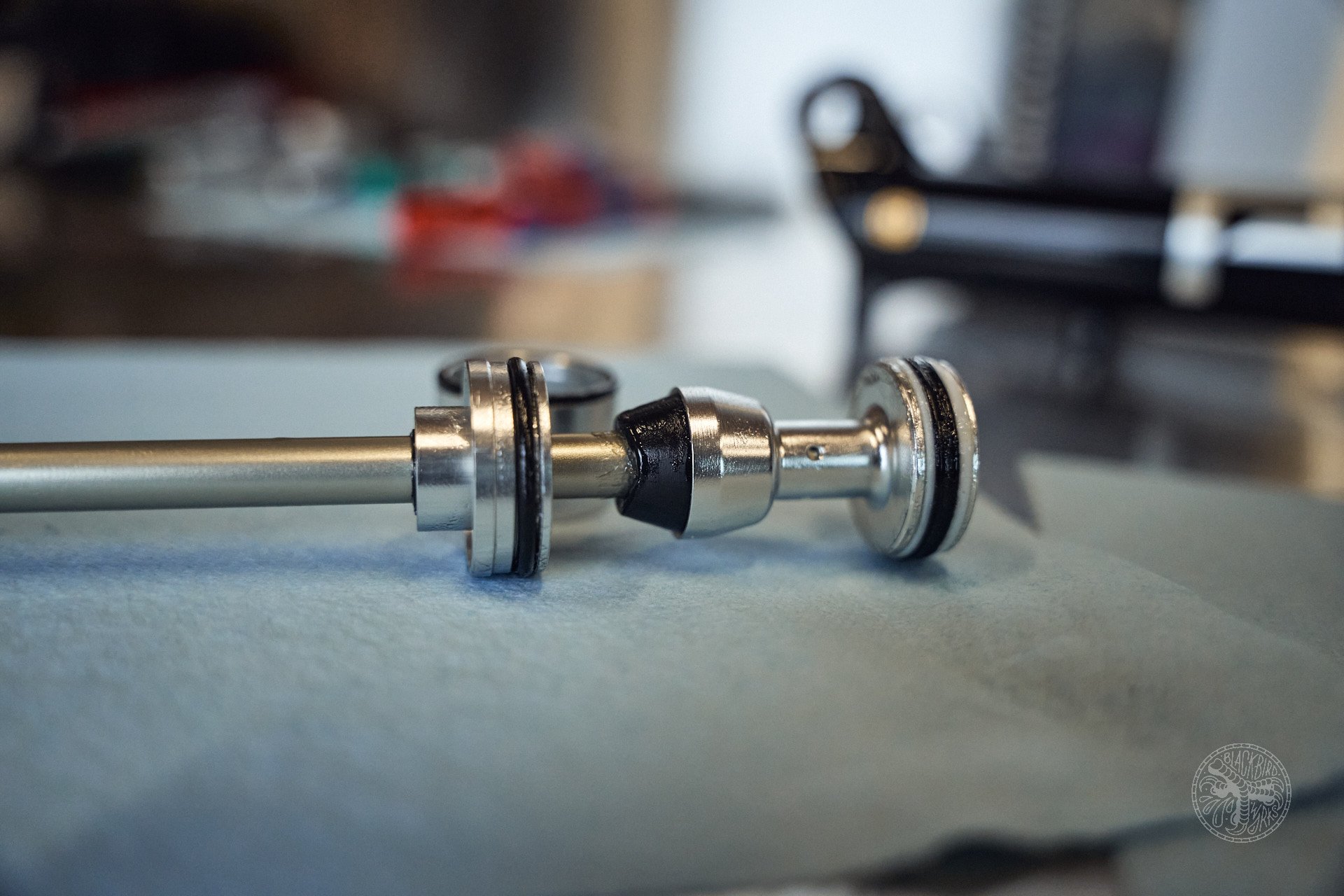 How the new DebonAir+ system and travel optimization compares to previous RockShox air systems on the trail is going to come down to fork reviews. I imagine the first impression of any of these forks - Zeb, Lyrik, or Pike - is going to note how quiet they are as they go about the business of creating traction and absorbing chatter. The new damper, the ButterCups, and even the impressively larger top-out bumper in the air system, have all been engineered around the idea that silence is luxury. Sort of like testing different trim levels of the same automobile and for whatever reason the more expensive models are always quieter on the road. Having experienced plenty of fork setups that 'breathe' quite a bit I can attest to the fact that the majority of riders would prefer the silent treatment.
One other thing to note with the new air system is that changing travel no longer just involves swapping out shafts. Rather, the fork owner will now be swapping whole air spring assemblies. The net user experience, assuming the difference in optimizing air pressures is as notable as claimed, will be better for it but for the tinkerers out there this adds expense compared to experimenting with travel on the previous generation forks. While I'm certain this is a tiny minority of riders, forks like Cane Creek's Helm or Manitou's Mezzer use travel spacers rather than air system swaps so if you're the rare seeker keen on experimenting, one of those systems is probably the better buy than the more common usage of a dimple to balance positive and negative pressures, which also requires the air piston to remain in a constant position relative to the dimple as travel is adjusted.
I imagine most folks will find the new Charger 3 damper the most interesting feature of the new forks. The quality inside is premium and I've talked to a number of riders over the years who were concerned about the independence of adjustments. For me, the ultimate feature of the Ultimate forks has to be the ButterCups and I find myself wishing they came at every level of RockShox suspension. From the Easton MG60 stem, to Specialized Zertz inserts, to Fasst Flexx bars, and Rev Grips, using a few millimeters of rubber bumper compression to smooth vibration is not a new idea but I think the ButterCups are a nifty and neatly delivered take on the concept.
If you have any questions please fire them in the comments below and I'll do my best to answer them or track down an answer for you.