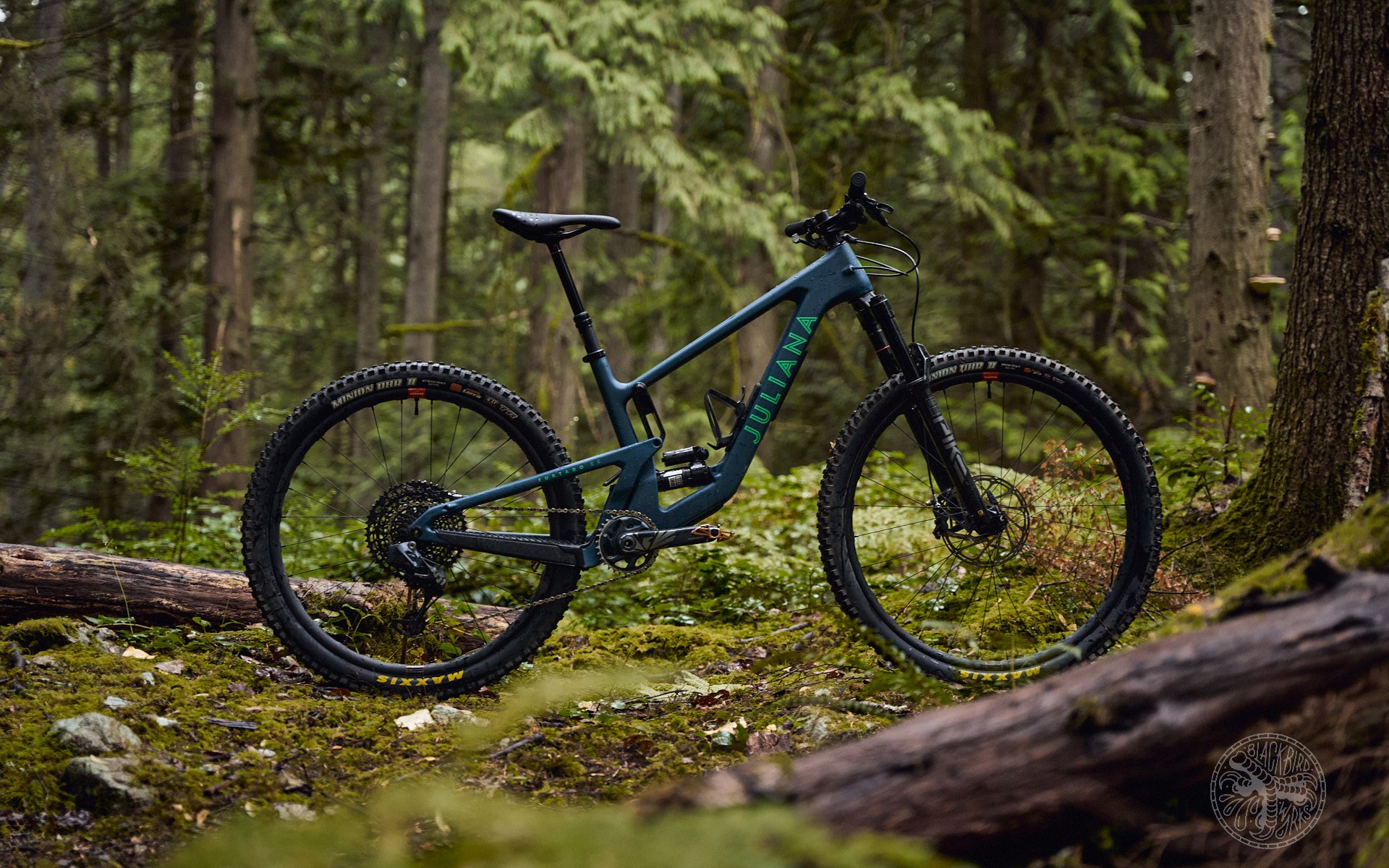 FIRST LOOK
2023 Juliana Furtado MX
Editor's note: Today, Santa Cruz and Juliana are concurrently releasing the 5010 MX and Furtado, respectively. As with past models, geo is the same (a size M Santa Cruz has the same numbers as a size M Juliana) but spec, shock tunes, colours, and contact points differ. We worked with Santa Cruz and Juliana to have coverage of both bikes for launch day, to be followed up in the future with more detailed reviews. Below is Karin Grubb's first impressions of the Juliana Furtado. For Deniz's thoughts on the Santa Cruz 5010 MX, you can head over here. For complete details on the new bikes, including geo, spec, pricing, and photos, you can go here.
---
2023 Juliana Furtado
One way to get to know someone well is to head out on a road trip together for a few days. It's high risk, and someone may end up left on the side of a road somewhere, but you'll know pretty darn quick if you're going to get along or not. This is not unlike how I've been getting to know Juliana's newly redesigned Furtado MX. Timing, luck and expedited shipping conspired to bring me a boxed size Medium Furtado in the highest end model (CC XO1 AXS RSV) hours before I was heading to Whistler to stand in for someone on a three-day Chilcotins trip. I quickly rushed the box over to Deniz to assemble the bike for me while I finished packing and did just enough lawyering to continue to justify my job that afternoon. Hours later we did a quick and dirty suspension set up, and I headed off to Whistler. I managed to adjust the saddle a bit and shift the brake positioning... but that's all the time we got together before I loaded the Furtado on a helicopter and really hoped we'd get along. There's nothing quite like bedding your brakes in while screaming down a mountain pass in the middle of nowhere – both exhilarating and completely stupid.
Who is the New Juliana Furtado?
The new Furtado is a trail bike with 140mm of suspension in the front, 130mm in the back, and MX wheel sizes. As with most Juliana bikes, the Furtado features a flip chip so the rider can set their bike in 'high' or 'low' mode. The head tube angle and bottom bracket height are adjusted by the chip switch: 65.2 degrees/338mm in high, and 64.9 degrees/334mm in low. I have mine set in low. The Furtado was last redesigned in 2020, and has always been a mainstay of Juliana's line-up. This redesign has resulted in some significant changes to the bike:
Transitioning to MX (aka mullet – with a 29 inch wheel up front and a 27.5 in the rear) from what was previously a full 27.5 bike (the Furtado is Juliana's version of the Santa Cruz 5010). It is notable that the standover height was not significantly affected with this change, which is often a concern for shorter riders.
Incorporating scaled geometry. This means that the feel and fit of the bike should be consistent across sizes. This is most strongly seen as chainstay lengths getting slightly shorter as sizes get smaller to keep the rider relatively in the same position over the bike across the size range.
Incorporating changes to the carbon lay-up based on the frame size. This means the bike frame is built slightly differently across sizes to achieve a consistent feel between those sizes. This is often a focus as bikes get larger and carbon material is added to create stiffness for heavier riders, but the same applies for smaller sizes: lighter riders still want a bike that retains playful characteristics.
The redesign has also resulted in some changes to the suspension feel, which Juliana describes as:
Significantly less anti-squat than the previous generation Furtado to provide sensitive, ground-tracking qualities and reduced effects of pedal kick, and
A very straight, highly progressive leverage curve (in both high and low modes) to create accessible and usable travel which is intended to give the rider predictable support, bottom-out resistance, and playful response.
The goal of these changes is to create a more versatile, capable and maneuverable do-anything trail bike that retains the jibby, playful feel of the current Furtado, but is more stable at higher speeds and has the added benefit of the monster-truck powers that a front 29-inch wheel can bring to a bike.
Juliana has also managed to create a size XS bike that is available as a mullet with the Furtado, which is unusual. The other mullet in the Julian line-up is the Roubion (with 160mm fork and 150mm shock), but XS is only offered as a full 27.5 bike. I will admit I don't know the XS offerings in the market well, but in peeking around I couldn't find another XS mullet trail bike out there. If you know of one, please educate me in the comments below.
The detailed geo and suspension charts are below for those who want to take a deeper dive: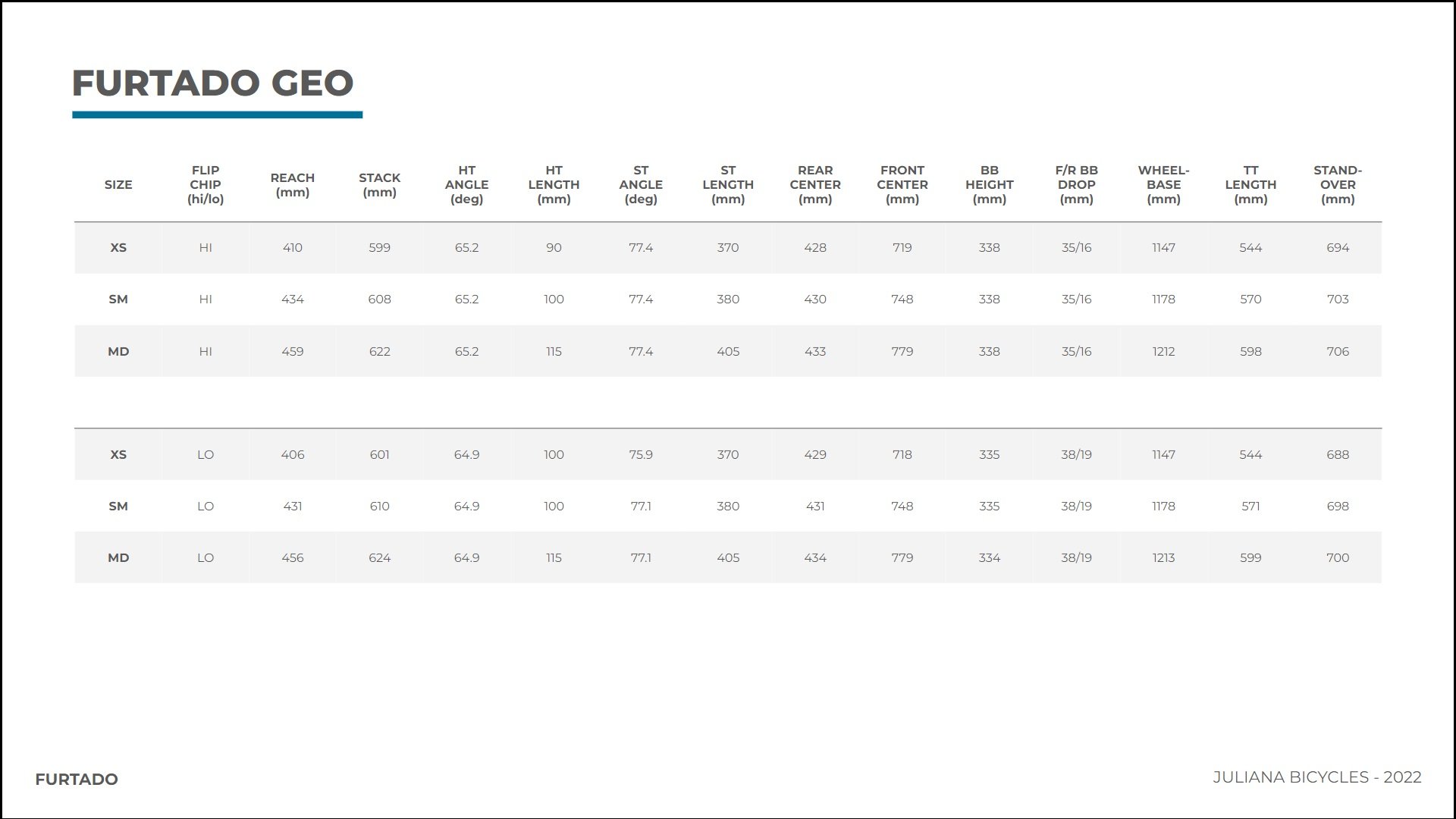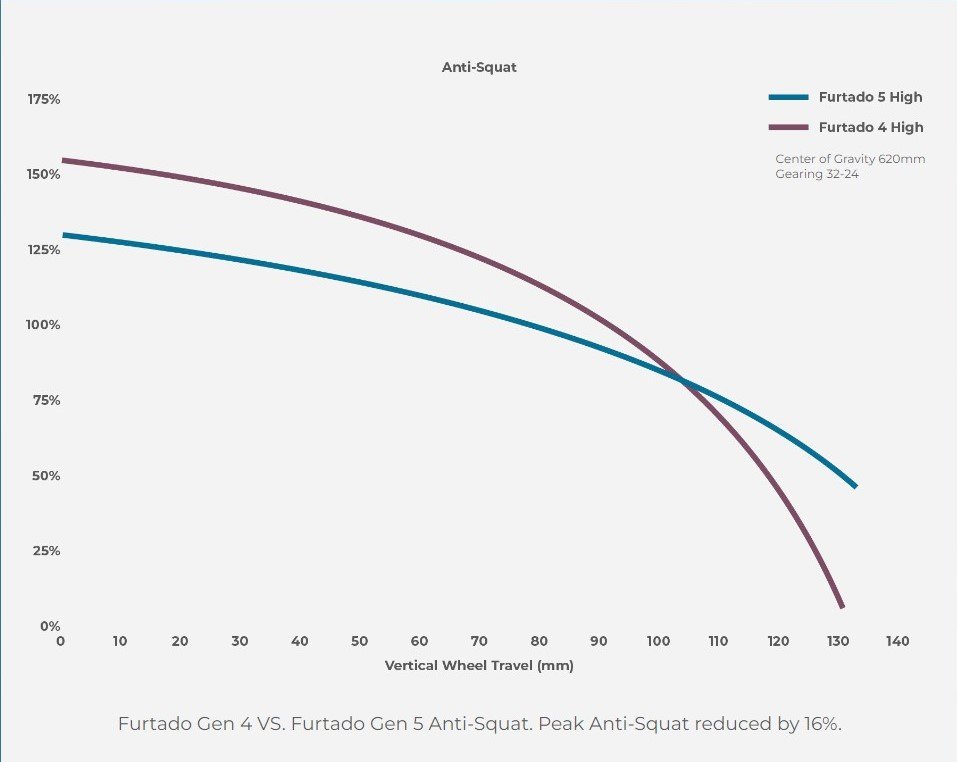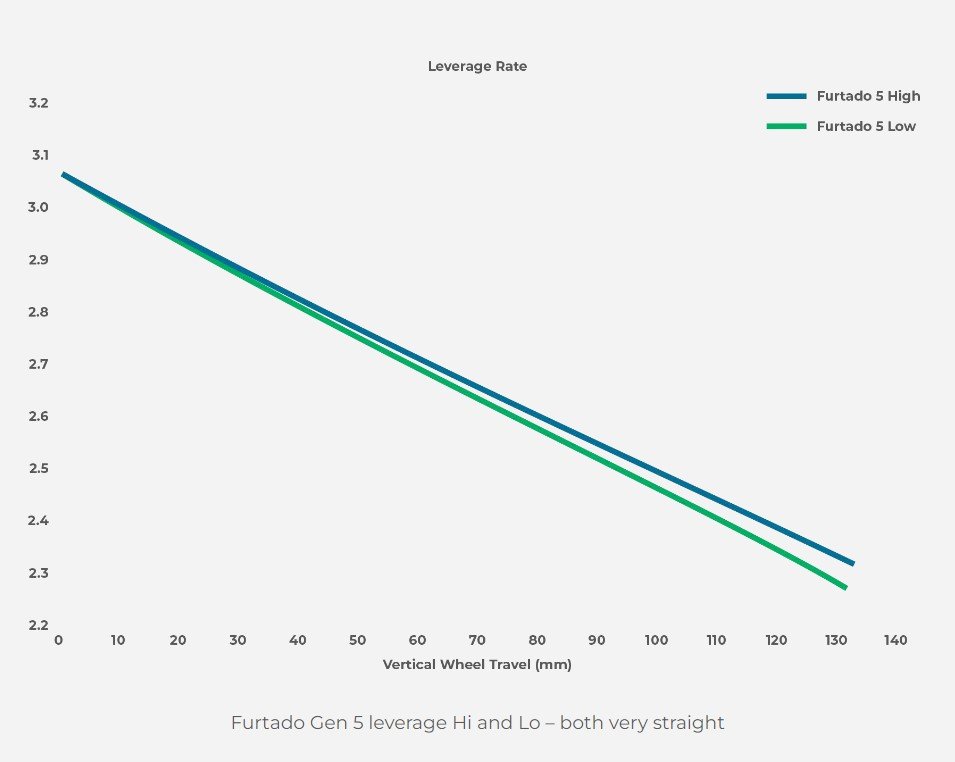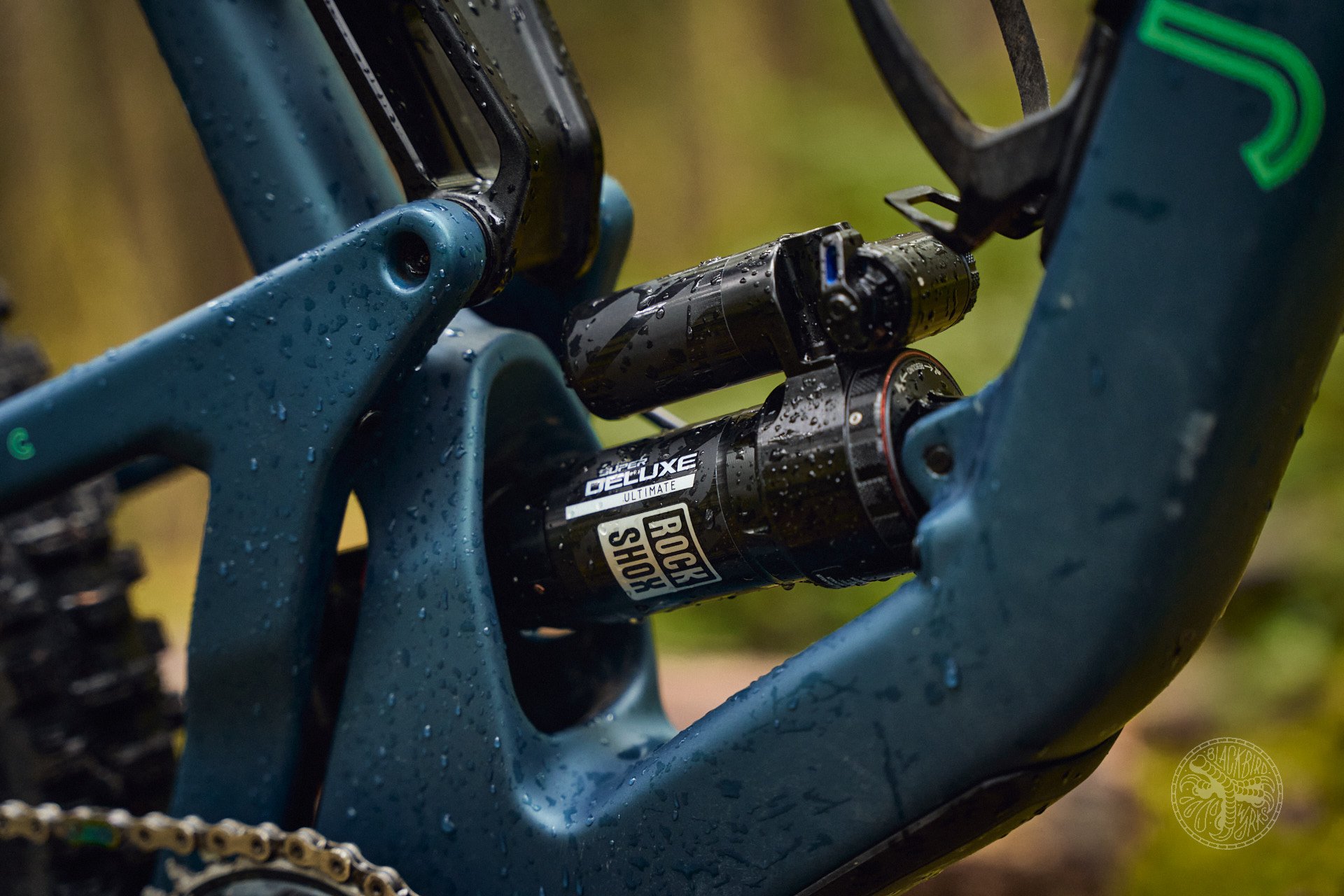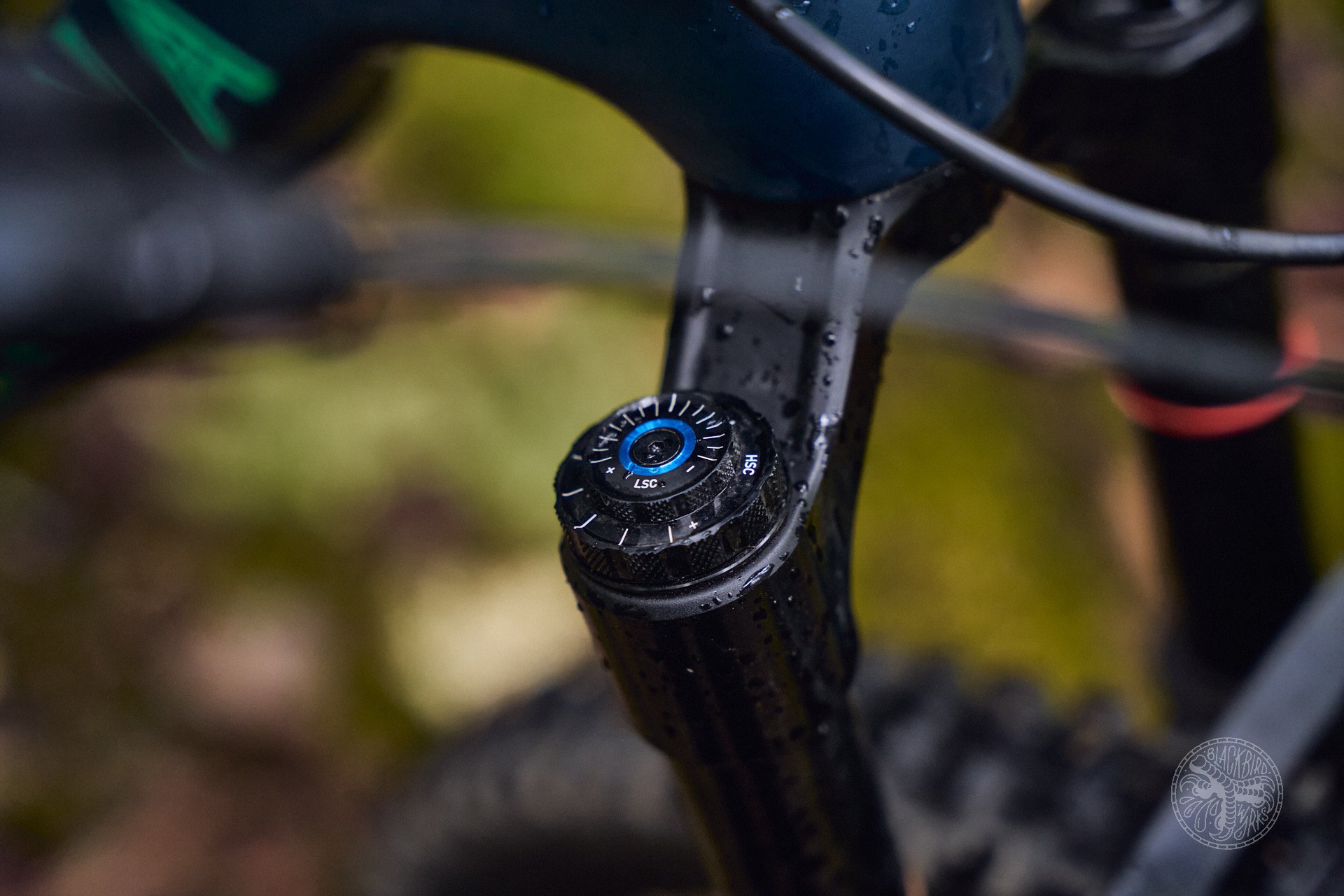 Furtado Build Kits
The Furtado will come in 5 build kits, all on carbon frames. The first three build kits have a "C" carbon frame, with the two higher end kits having a "CC" carbon frame - the key difference being that CC carbon frames are lighter while still maintaining the same stiffness and strength. All 5 build kits have RockShox Pike forks (different models), 12-speed SRAM drivetrains and come with 2.4 Maxxis DHRs tires front and rear. Other than the first build kit which specs Fox, all other build kits also spec a RockShox Super Deluxe shock, with the upper end two kits coming with the Ultimate.
I was provided with the Furtado CC XO1 AXS RSV in size Medium, with an MSRP of $13,949 CAD, built out as follows:
Fork: RockShox Pike Ultimate 140mm (29)
Shock: RockShox Super Deluxe Ultimate
Bars: 760mm Santa Cruz 20 carbon bars
Headset: Cane Creek 40 IS integrated headset
Brakes: SRAM G2 RSC
Rotors: Avid Centerline 200mm front/ 180mm back
Dropper: Reverb Stealth 125mm-200mm
Saddle: WTB Silverado
Drivetrain: SRAM XO1 AXS Eagle, 12-speed (32T front chain ring, mine came with a 10-52T cassette, but the spec sheet shows 10-50T)
Wheels: Santa Cruz Carbon Reserve 30 Rims with Industry Nine 1/1 hubs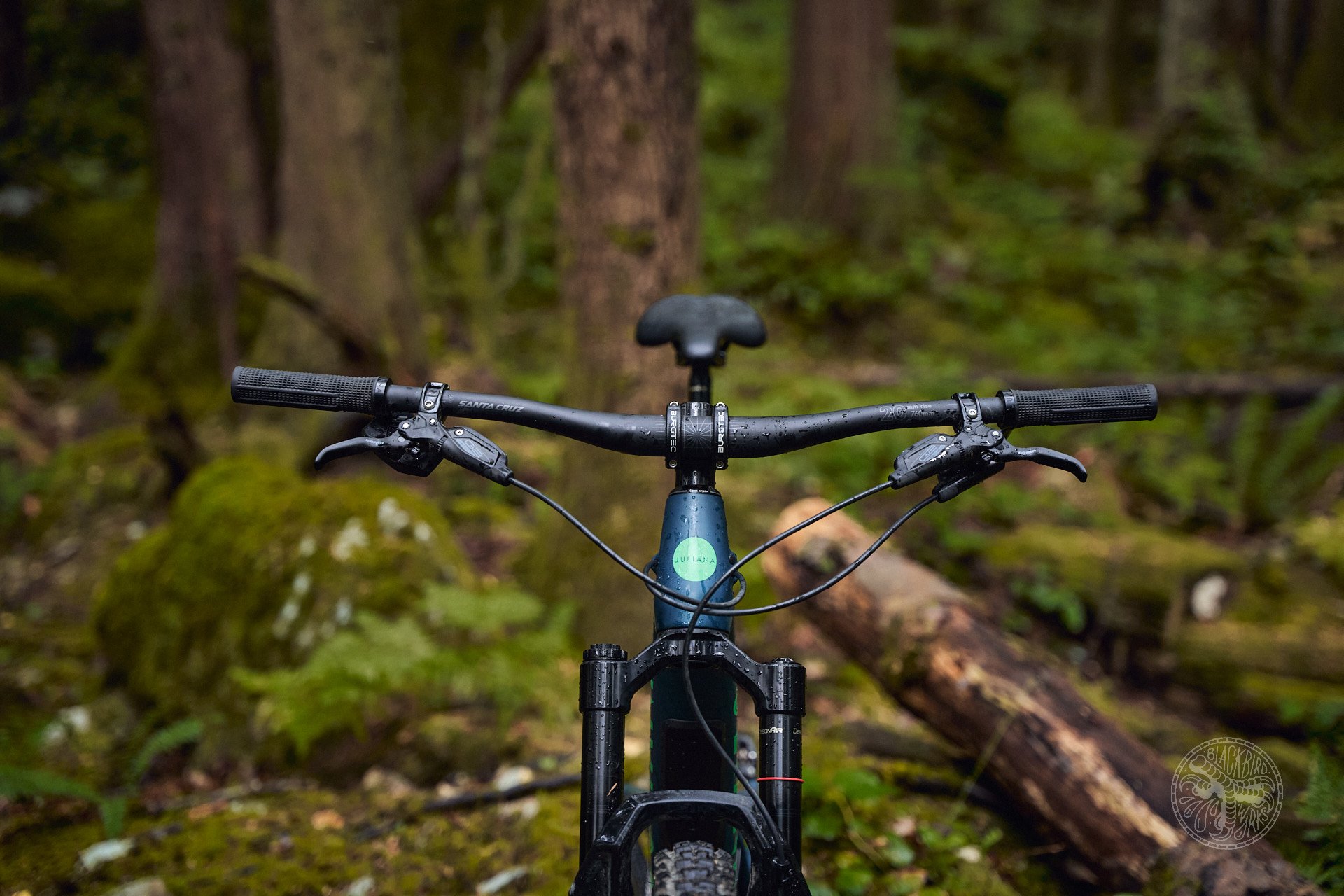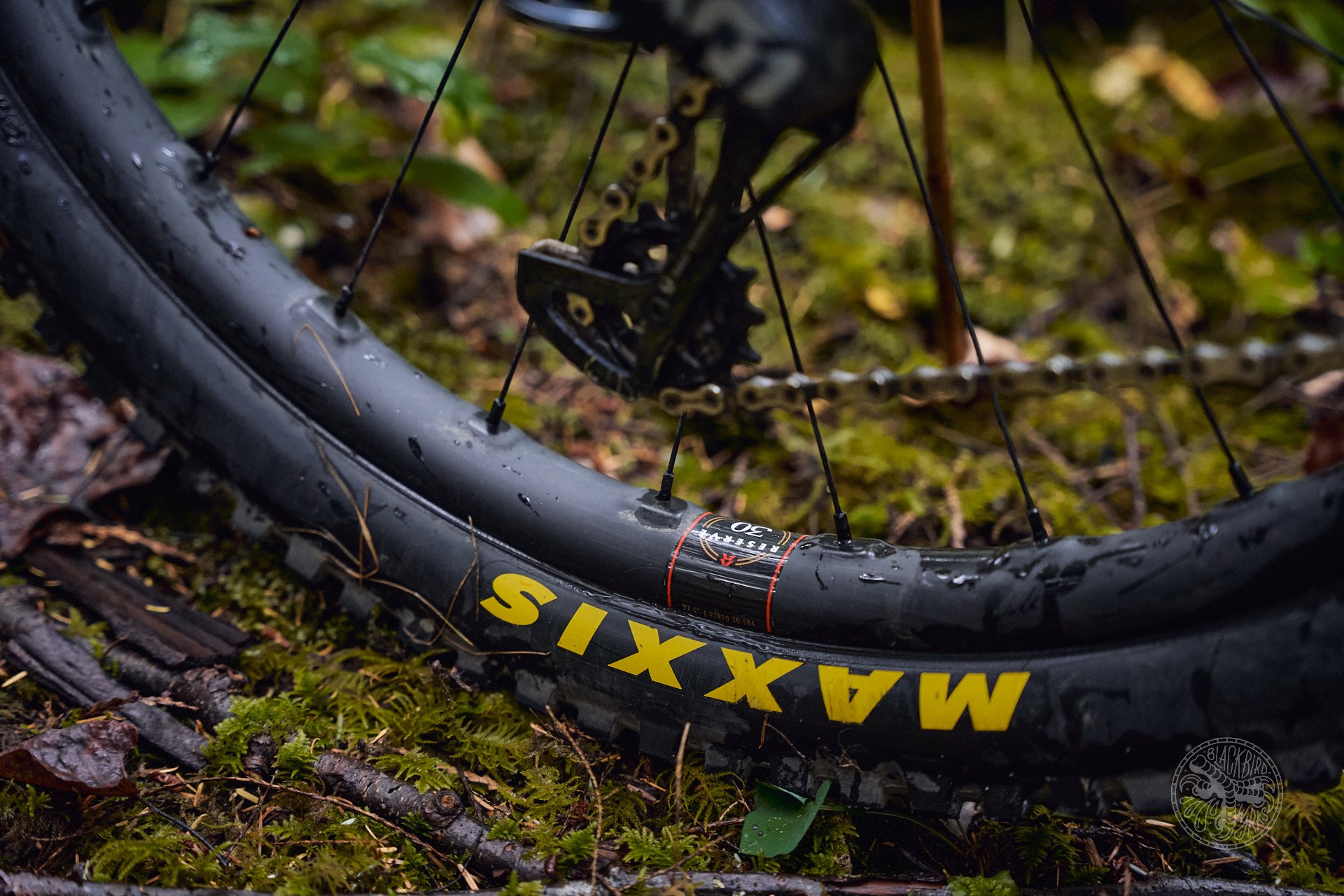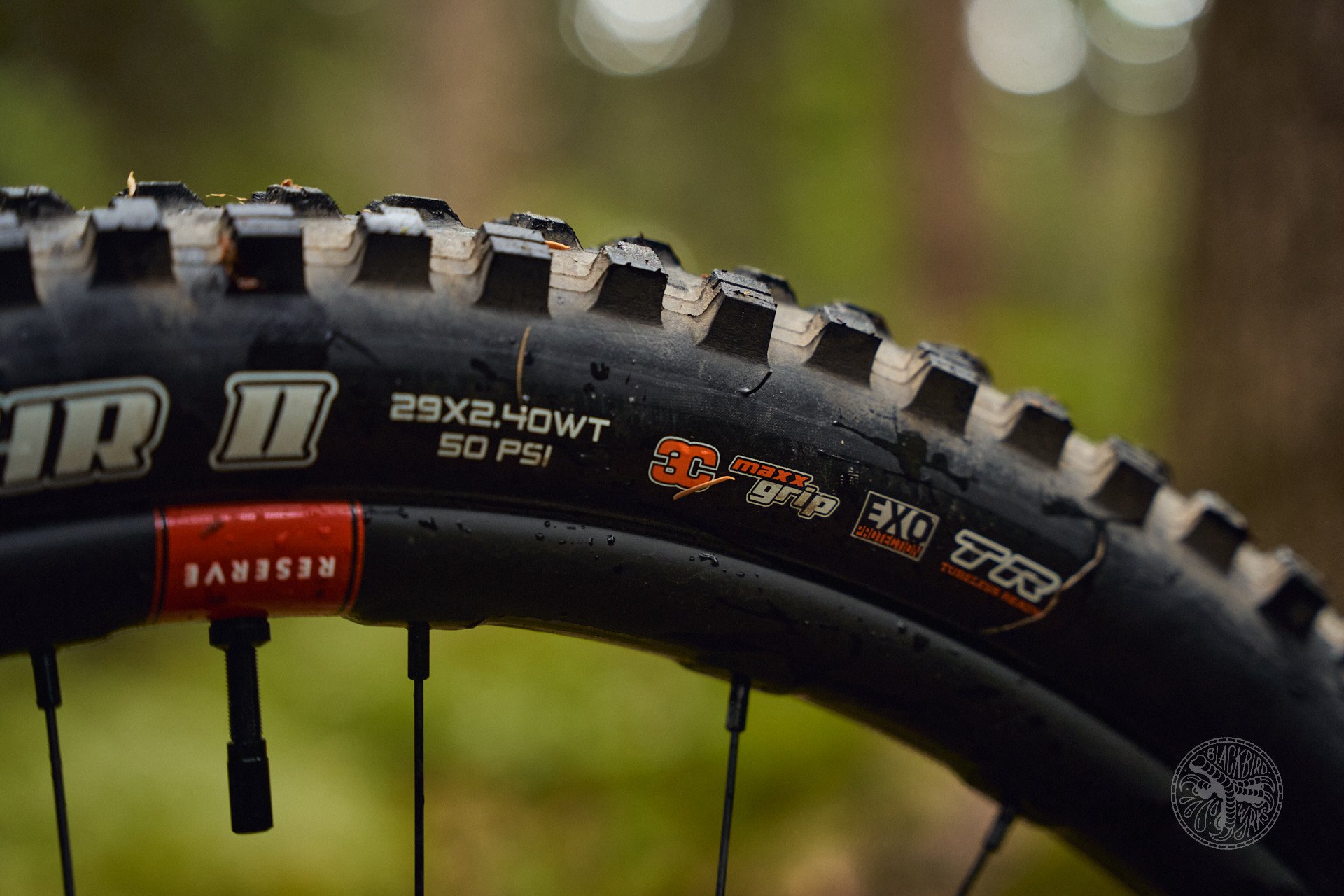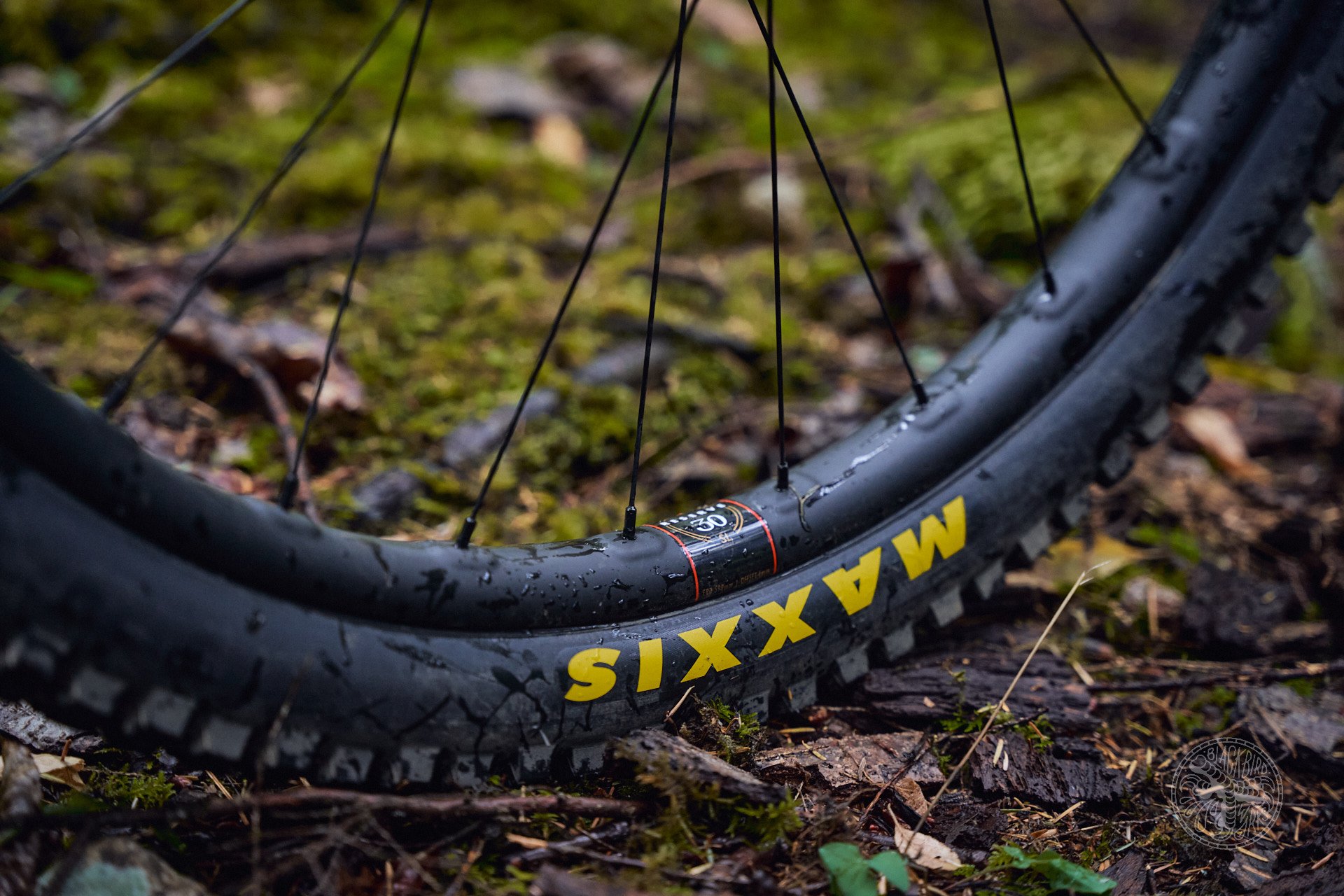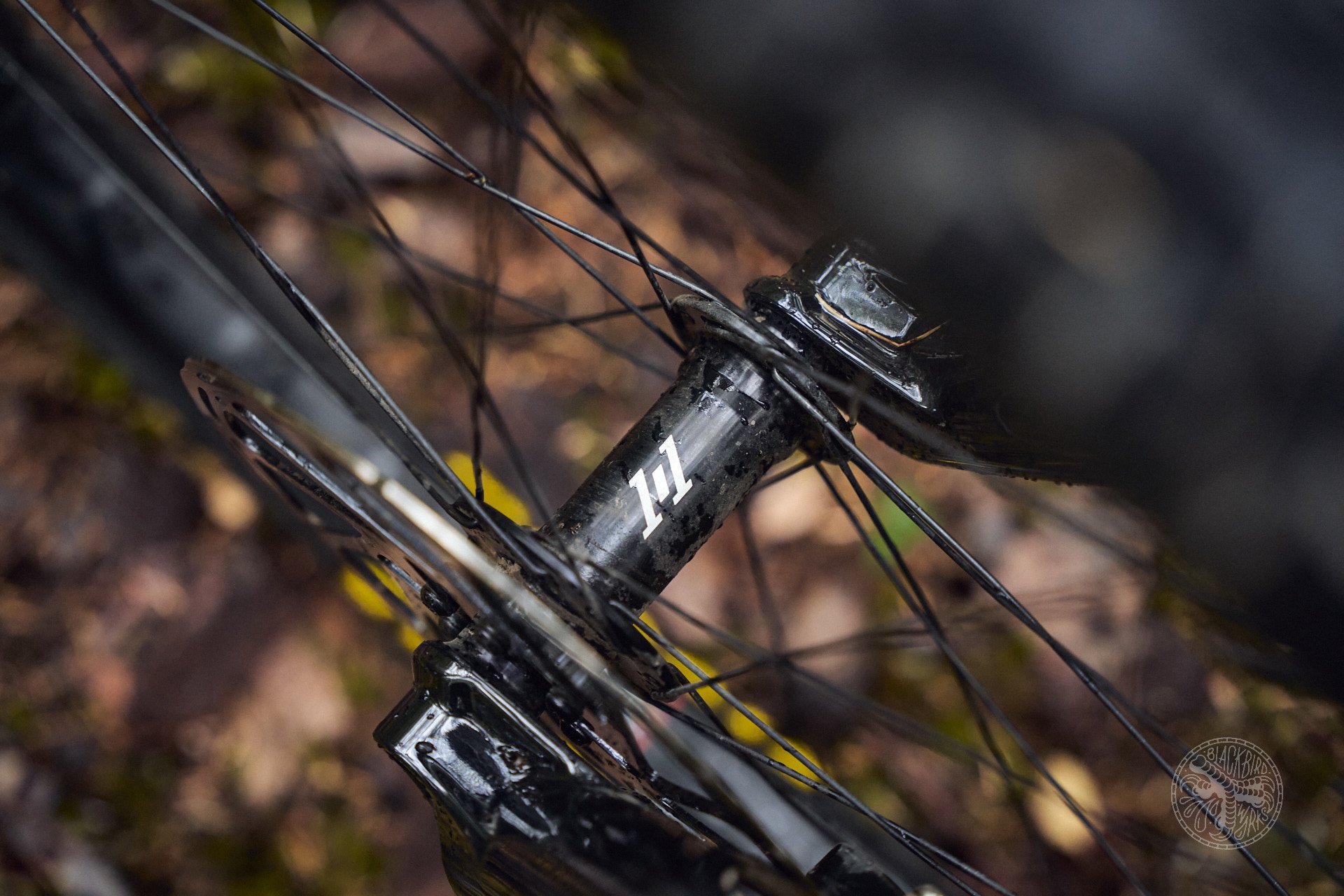 The spec on this bike is high quality, as it should be for the top end model and price. However, while 760mm bars are most likely a perfect width for the smaller size bikes, some riders with longer arms, especially those on a Medium frame, might find 760 on the narrow side. I would also like to see these bikes come with a 30T front ring instead of the standard 32T. I run smaller rings on all my bikes and I love having more of the cassette to work with. It prolongs the life of the cassette and for less powerful riders it will give them a more functional gear range to work with.
My ideal set-up on this bike would be a 10-50T cassette, with a 30T chainring. Two other features that I think are notable are the use of a threaded bottom bracket and a universal derailleur hanger (seriously… can everyone just please use a UDH now?).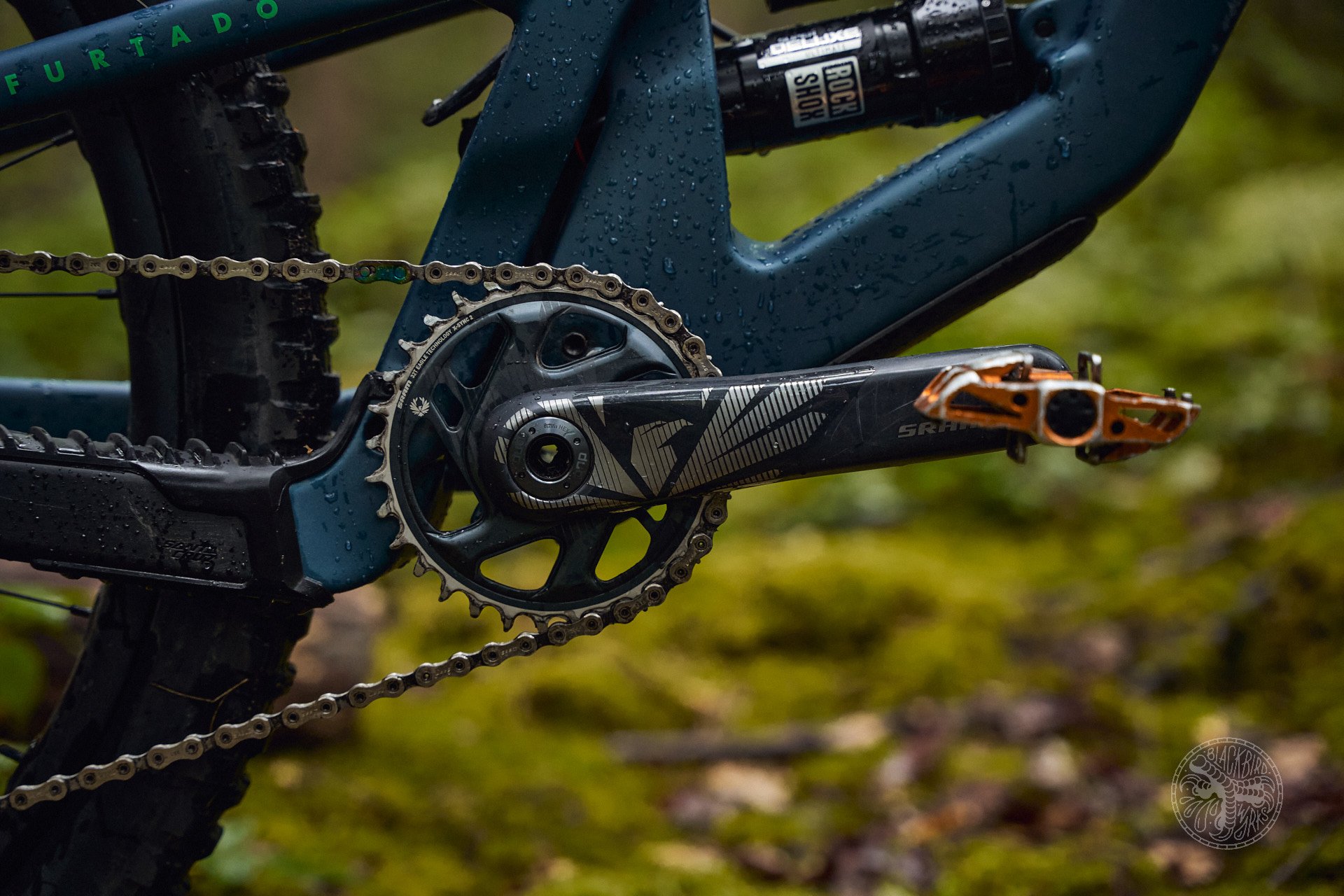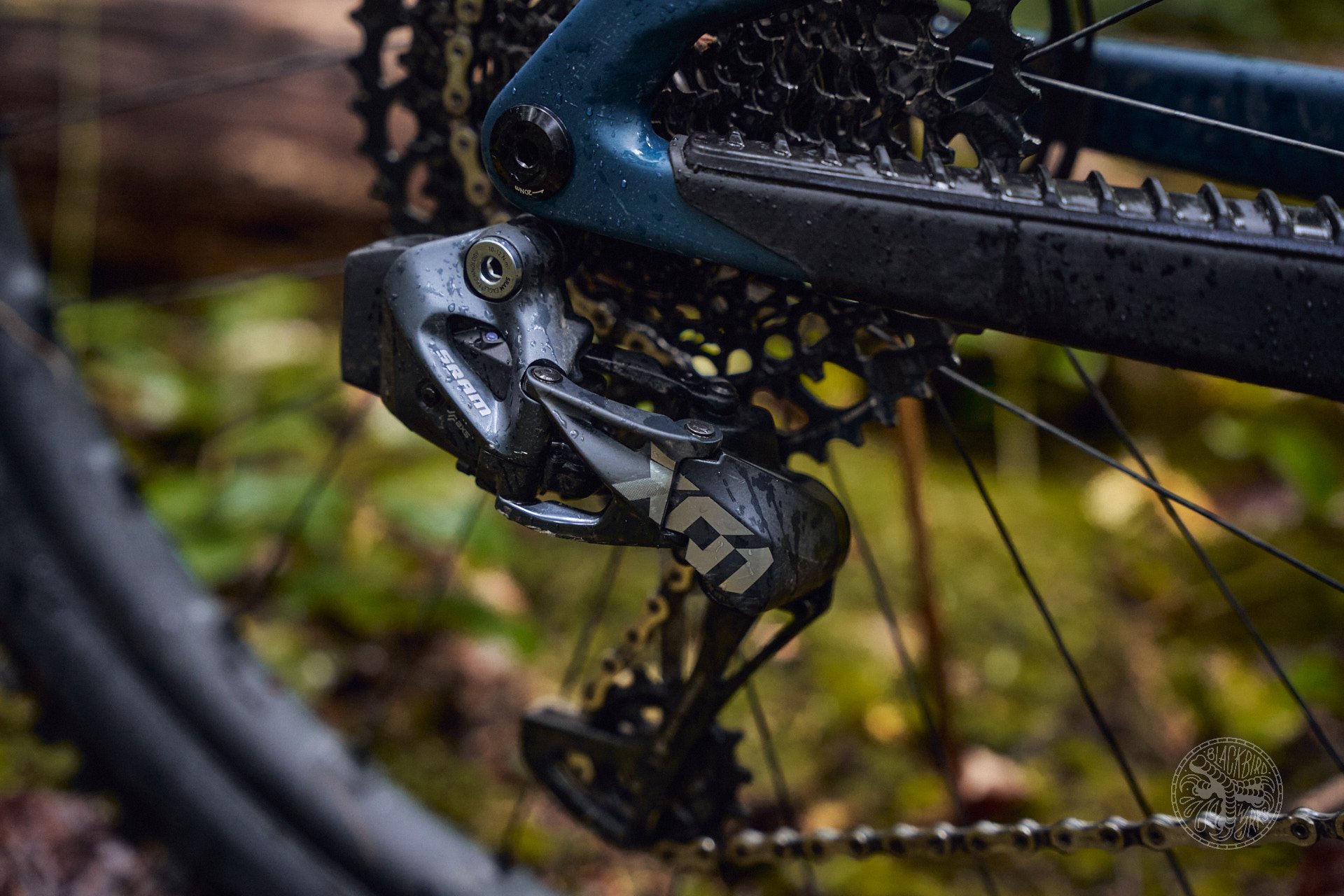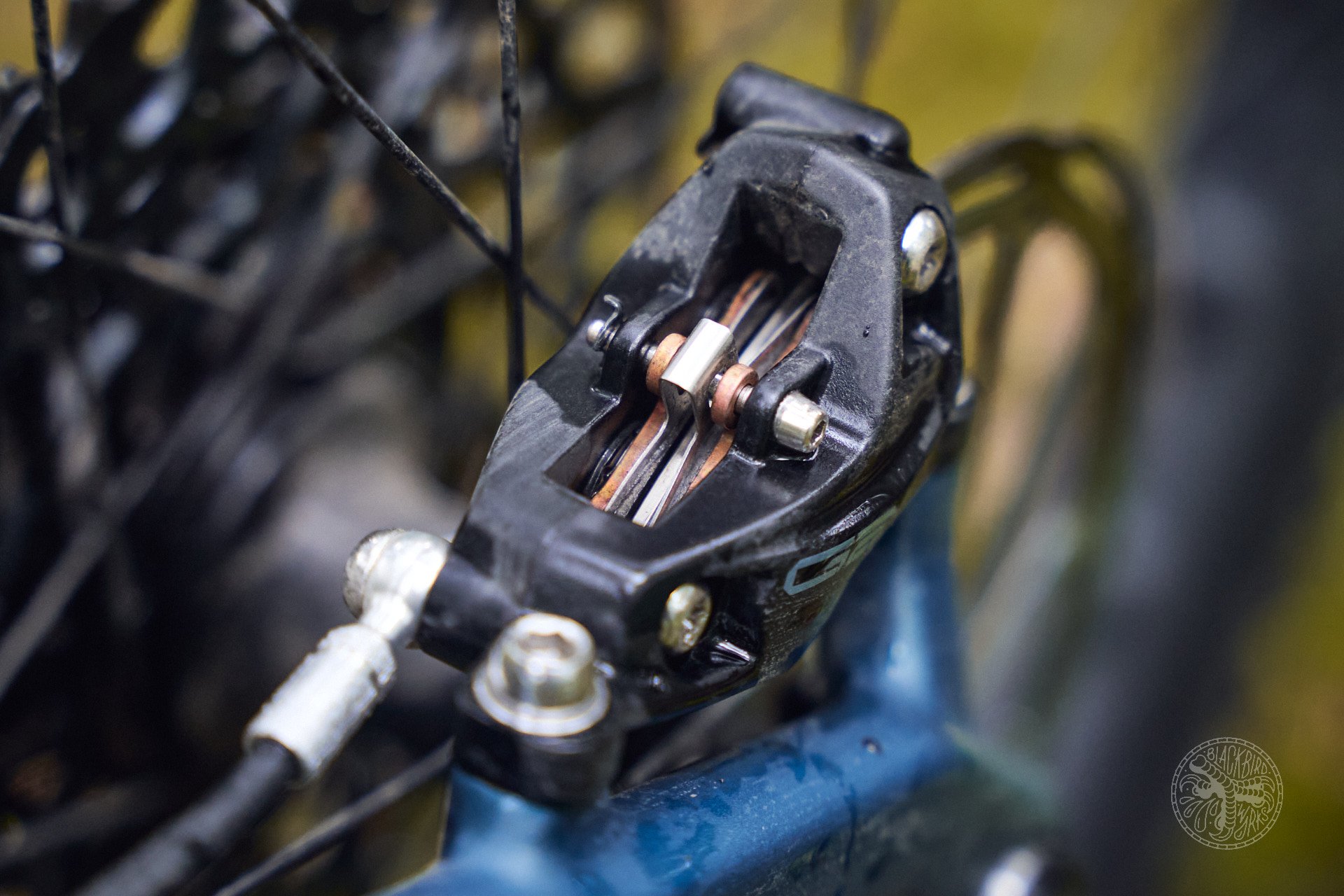 Juliana bikes all come with their lifetime warranty on frames and bearing replacements. A lifetime warranty is also offered on all Juliana/Santa Cruz Carbon Bars and Reserve Carbon rims (original owner only).
The basic specs of each model are below. I appreciate that each model has a lot of similarities in terms of specs, and the build kits are really progressive, so its easy to compare the build kits in an apples to apples way. Prices for each model will be available in the linked media release.
Furtado vs 5010
Juliana is the sister brand to Santa Cruz. With the launch of the new Furtado, Santa Cruz will also be launching a redesigned 5010. The Furtado and 5010 are more or less the same bike, with some adjustments. The key things that make the Furtado different from the Santa Cruz are:
Touchpoints: The Furtado comes stock with a women's specific saddle and Juliana grips.
Shock Tune: The Furtado suspension comes with a lighter tune. In speaking with Juliana's marketing manager I understand this tune is less about rider weight, and more about rider style. Female riders tend to ride with a lighter style – think less smashing through things and more finessing. This is a generalization (it doesn't apply to everyone!) but I'm looking forward to digging into this a bit more with some time on the bike.
Frame Finish: The Furtado has a Matte Aquamarine colour with bright green decals. I think this paint job is stunning and I far prefer it to the 5010 colour that I've seen.
Branding: This is an interesting one. I've never been a rider that has gravitated towards women's specific bikes but I know a lot of women who do. I think that a bike that makes you feel good is the right bike for you, but these days there are so many good bikes out there and it's hard to go wrong, so sometimes your purchasing question becomes as much about what you want to support as what you want to ride. I appreciate that more companies are supporting female athletes, but most are still predominantly male. Juliana supports a great roster of incredible female athletes, and I appreciate that. Ultimately, if someone gets more excited about a certain brand and that makes them want to ride their bike more, then it's a win.
I am hoping to get the opportunity to ride the new 5010 a few times while also doing the longer term review of the Furtado, and will expand on this "what's the difference" conversation in the long-term review.
First Impressions of the Juliana Furtado – Three Days in the Chilcotins
A three-day backcountry riding trip is probably not the most common first test of a bike, but for the Furtado I think it was a perfect one.
But first, a little about me: my personal bike for the last two years has been a size medium Scott Ransom – a 29er with 170mm of suspension front and back, and it's been a workhorse, serving as my pedal bike, shuttle bike and (very occasional) bike park bike. Before that I had a Knolly Warden and a Rocky Mountain Instinct, the latter of which I got specifically for a trip to Tibet. I've also spent time on a Giant Reign, a Specialized Camber 29, Ibis Mojo, and some other archaic bikes.
At about 5'8 I often ride a medium bike, or a large if the bike has a short top tube since my height is mostly torso. I've been riding for around 15 years, and I learned to ride in the somewhat terrifying "peek and push" era where we were encouraged to throw our bikes down things while holding on off the back for dear life and waxing your butt with your rear tire. I envy riders who learned on modern bikes with modern instructions and haven't had to spend their entire riding careers unlearning things. I did some XC racing in a "personal challenge" capacity, some enduro races and a lot of riding for fun and community connection. I suffered a terrible crash about 6 years ago which took me off the bike for over a year so my riding has evolved to a very deliberate style. I enjoy challenges and risks, but they must be calculated and I hold on to control very firmly. I look for responsiveness in my bikes and predictability – I want to know how my bike is going to behave and I want to be in control at all times, even if that means being a little deliberately out of control. I prefer to pedal 90% of the time, love the idea of long adventures and Type II fun, but I can't turn down a fun shuttle with a beer or two at the end – it's all about balance, right?
Mercifully, I felt like I got comfortable on the Furtado very quickly. From a touchpoint perspective, WTB's Silverado was great and I did three days of riding on it with no saddle sores or chafing. I didn't feel any unusual pains or discomforts and I felt like my body adapted to the bike well. I am quite long in the torso so I did slam the seat all the way back initially, but I've been playing with the fit since coming back to add a bit more reach and a more centered saddle position.
The Furtado has a handy Glovebox which I shoved full of tools for this trip. The Glovebox includes two fabric bags designed to fit inside the frame so you can easily access your stashed goods and they don't fall into the depths of the frame or rattle. The tool roll was handy for things like zip ties, quick links and pliers. There is also a tube sleeve which, as far as I can tell, is impossible to fit an actual tube in. I used it for lube, tire levers, my spare derailleur hanger, and some other random bits. Urban legend is that the tube sleeve perfectly fits Oreos, but I'll leave that assessment for the long term review.
This was my first experience on a mullet and I found the responsiveness and playfulness of the Furtado very apparent. The trails in the Chilcotins are littered with surprises – a rock waiting to take out your derailleur, a hidden stump and sometimes a marmot burrow in the middle of the trail. I really noticed how maneuverable the bike was in that environment and very responsive at speed, even with all the extra baggage. Learning I could count on the bike to turn and flick on a dime allowed me to open up on sandy chutes and wide open rutted trails, and the 29" front wheel ate up any chunder. Its poppy nature brings a heavy dose of fun and play to the table on the descents. From a descending perspective, the Furtado felt like it packed more suspension than the numbers say. A lot of happy screams and woots came out of me on the downhills. I'm excited to spend more time on the Furtado on my home trails to get a better sense of how the suspension feels on familiar terrain and with less weight on the bike, especially once we get a bit of moisture back in the dirt!
From a climbing perspective, I feel like I need some more work on fit and time climbing on the home trails. If you've been to the Chilcotins, you know the climbing is very steep, slow and includes a lot of hike-a-bike, so I don't feel like it's a great place to get a representative sense of how a bike will climb on purpose built mountain bike trails. So far, I finding the shock lock out important for efficient uphill travel and a noticeably slower roll when pumping or rolling along gradual declines as compared to a 29er. The bike has traction for days, even with the shock locked out, and I haven't had the rear wheel spin out on me yet. Because of the smaller wheel on the back, acceleration is easier in tricky terrain. I love to ratchet in tight climbs and the smaller wheel on the back really caters to that. It takes less energy to get the wheel moving from a standstill or up punchy climbs, but conversely it also rolls a bit slower on the flats. For people who struggle with power moves while climbing, but still want the benefits of the 29er on the descents, this wheel set up could be just the ticket. The Furtado feels very light and also carried well on the shoulders if that's a consideration!
I'm excited to spend more time on this bike riding trails that I'm familiar with, and find the limits of what feels comfortable. I intend to play with the set-up a bit to see if I can improve my climbing position on the bike and also do some back-to-back rides with the 5010 to see if I can feel different ride characteristics of the shock tunes. If you are considering this bike, what are the key things you want to know more about?