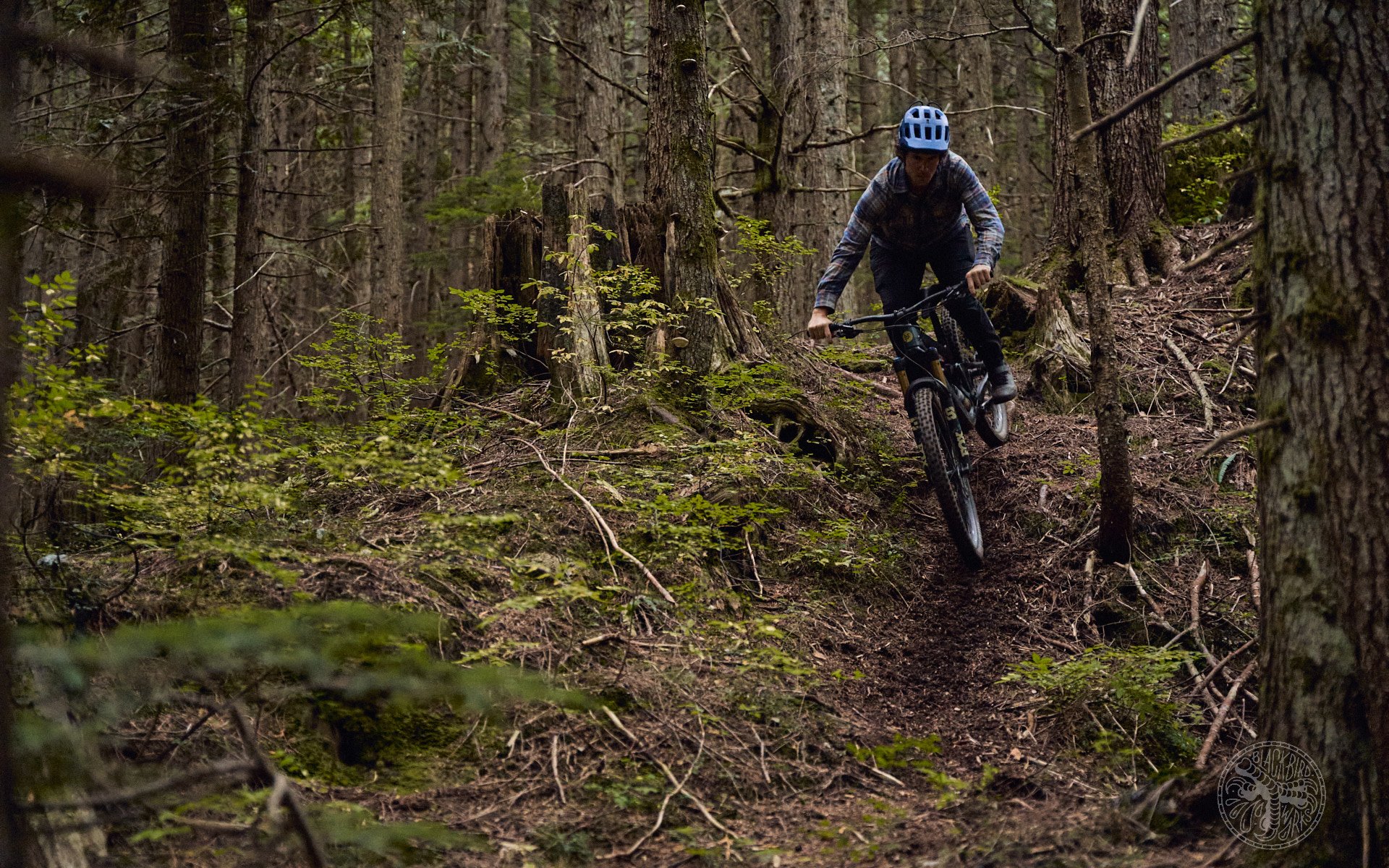 Long Term Review
2023 Ibis HD6
The stork delivered this beautifully angulated carbon enduro bird, the Ibis HD6, during summer solstice days which seemingly last forever. Not a fledgling, it arrived ready to fly with a svelte weight (15kg/33lb with DH tires) and 165mm of DW-Link travel. Though I'm not one for maximum airtime (yet? fingers crossed), I've had a chance to pilot this mulleted HD6 somewhere north of 45 rides. You can take a look at the build spec and geometry shakedown here.  With versatility in spades, the HD6 isn't particularly over-biked on flatter trails, nor is it under-gunned through spicy gnar. Let's dig in further to see where it err... soars.
Suspension and Setup
Fox 38 180mm
108 psi
HSC - 5 clicks
LSC - 4 clicks
HSR - 7 clicks
LSR - 12 clicks
Fox Float X2 230x65 (165mm travel)
220 psi + 1 more volume spacer for a total of 3
HSC - 6 clicks
LSC - 6 clicks
HSR - 4 clicks
LSR - 12 clicks
---
I ran higher air pressure in the rear than Ibis suggests for the X2, for roughly 28% sag. Ryan Walters is always talking about how amazing the X2 is when it's working properly, and I agree - it's buttery as hell, with plenty of support and a giant range of adjustability. Luckily, the 2024 revisions by Fox tout a hell of a lot more reliability than the previous X2.
I was fortunate to visit Fox HQ in Burnaby, BC to have the 2023 X2 converted to 2024 spec. This refit includes a new seal head and seals, revised damper body materials, and valving changes to mitigate oil aeration and detonation.
For the front end, I started with 112 psi in the 180mm Fox 38 Factory, settling on 108 psi. I didn't play with volume spacers because it ramped up nicely at the end stroke, much like the 38 on my personal bike with 3 volume spacers. In regards to the 180mm air spring, I wonder how different a 170mm fork would feel with the same pressure and damper settings? I can't say the extra 10mm travel felt drastically different than the handful of 170mm 38s I've ridden, but it sure can eat! I've also been running more LSC for more support while pushing into or off of features, with slightly less HSC to utilize the available travel.
Over time, the air spring side puked some dirty oil onto the Kashima stanchion. Fox replaced the seals, gave it a quick lower service, and installed new bushings. Perhaps the factory bushing tolerances varied from one side to the other, causing some binding? All was absolved, and back to butter.
Climbing
I need not dig further into the bird analogies; insert any one of them here. Simply put, the HD6 climbs better than any bike I can recall. It might even be the best climbing 165mm travel bike out currently - though I'd need to ride more bikes to state that conclusively.
The 76.5° seat angle combined with 480mm reach makes for a comfortable climbing position. With 185mm of drop, the otherwise amazing Bike Yoke Revive seatpost was a smidge too short. I'd constantly adjust the post up for longer climbs and drop it before descents via multi-tool. Can everyone please spec the longest dropper available from here on out? A 180mm fork combined with 165mm travel in the rear, with mixed wheels doesn't inspire wonderful climbing - on paper - however, numbers don't tell the whole story.
The efficient DW-Link suspension platform is married to a Fox X2, providing silky traction off the top of the stroke, leading into a predictable, not overly firm resistance when you're clawing for pedal strokes up punchy pitches. Square-edged bumps in choppy climbs carry through with forward momentum instead of lagging vertically. I learned the climb switch isn't useless per se, but detracts from grip when needed, unless I was on a linear fire-road style climb. I'm only human, and switches don't open themselves for the down, so I rarely used it.
I logged my longest rides with the toughest climbs of the summer aboard the HD6. In one instance, I unexpectedly motored up a climb which I'd only previously cleaned on an e-bike. My climbing fitness was high, which doesn't say a hell of a lot. Anyway, a punchy, loose gravel pitch of varying grade, leads into an even-looser doubletrack, flanked in steep off-camber walls, rutted to shit in the bottom. If there's any chance in cleaning this, you must traverse the rut multiple times to find the best line on the walls, careful not to spin out on the gravel. I motored through this pitch as if I'd cleaned it many times prior, no dabs, coming to a rest at the actual trailhead instead of hacking a lung like so many times before.
The Down
At 182cm (6 'merican feet) tall, I'm glad to be on the S3 size. Upon first glance at geometry numbers, I felt I could potentially size up to the S4. My personal ride has a wheelbase of 1250mm, though lately I've enjoyed the stability of bikes with a longer wheelbase, around 1275mm. Mentally zooming out, the HD6 strikes me as an agile corner blaster instead of a plow, and let's face it - we all can benefit from better cornering. Sizing up to the 1288mm wheelbase of the S4 would have significantly detracted from snap through turn. Besides, the reach would have been slightly too long for me.
The 435mm chaintstays combined with the 27.5" rear wheel encourage you to lean the HD6 over as much as you dare. The rear wheel whips around fantastically without feeling unstable. Precise rear wheel placement and Euro-turns through tight Shore tech felt nearly telepathic. I'd be keen to see how the HD6 would do with a 29" rear wheel, for smooth rolling through more treachery, but it would likely be at the expense of the party in the back. The rear end tracks nicely and isn't overly stiff. I'm still half skeptical of the lower link utilizing bushings instead of bearings, but I've re-greased and re-torqued them once, so that worry has thus far been unfounded.
After riding many steep trails, I rearranged headset spacers 10mm higher to allow for maximum stem height. The 630mm stack height and 91mm head tube could dismay some taller folks, but I hadn't noticed. I ended up getting lazy in corners, not keeping my body position forward enough, so I switched them back down, feeling great again. Steeps hadn't suffered either, as I returned to pressuring the front wheel properly.
Staying off the brakes while straightlining through chunky chutes and runouts lets the big dog 180mm Fox 38 chow down, while the 165mm X2 remains quick and composed. The support of the X2 encourages you to lily-pad trail features, spryly picking up and popping off instead of merely plowing through them. Small bump compliance is just soft enough, leading to a lot of mid-stroke support with a progressive end stroke never ending in a harsh bottom out, even through janky drops with takeoffs steeper than the landing.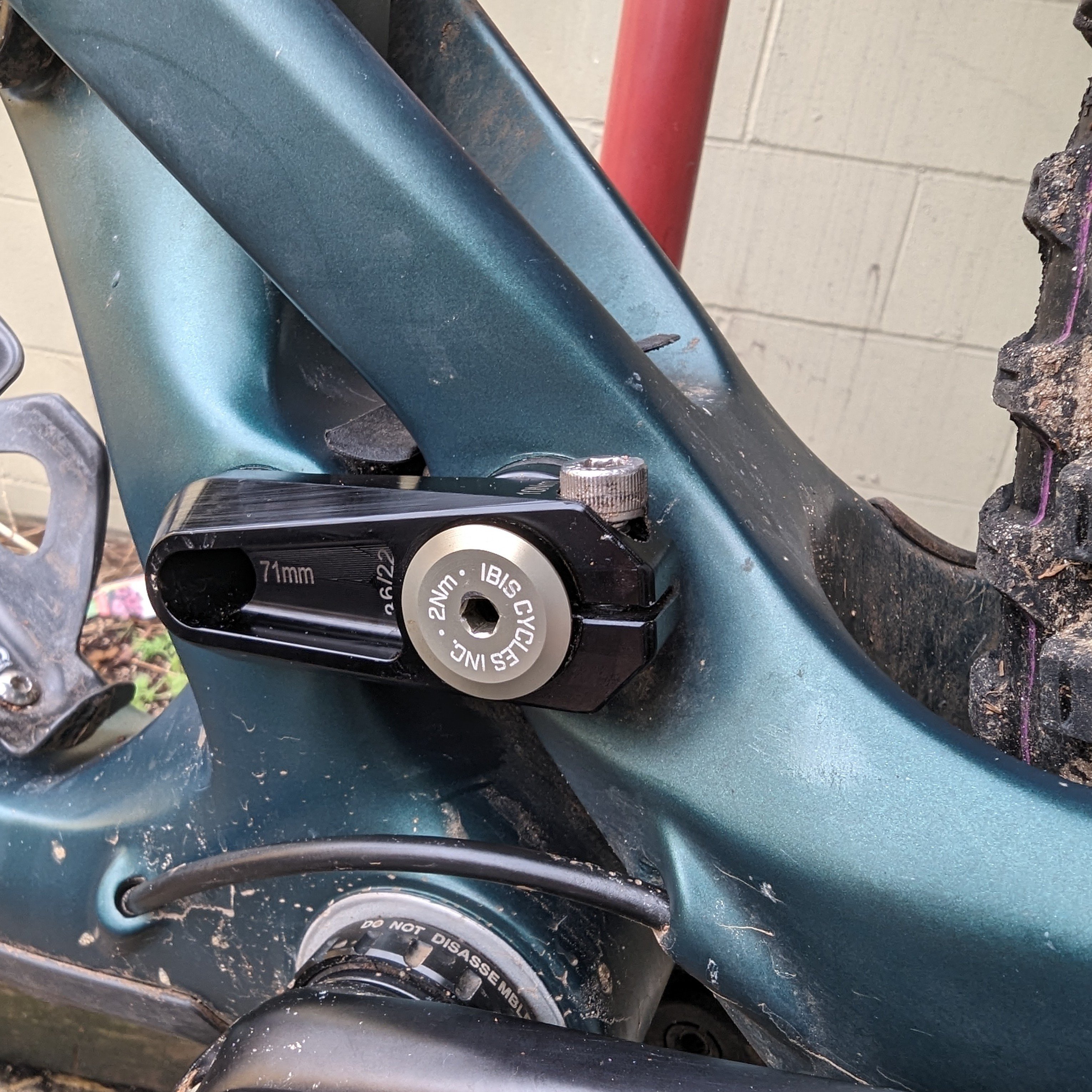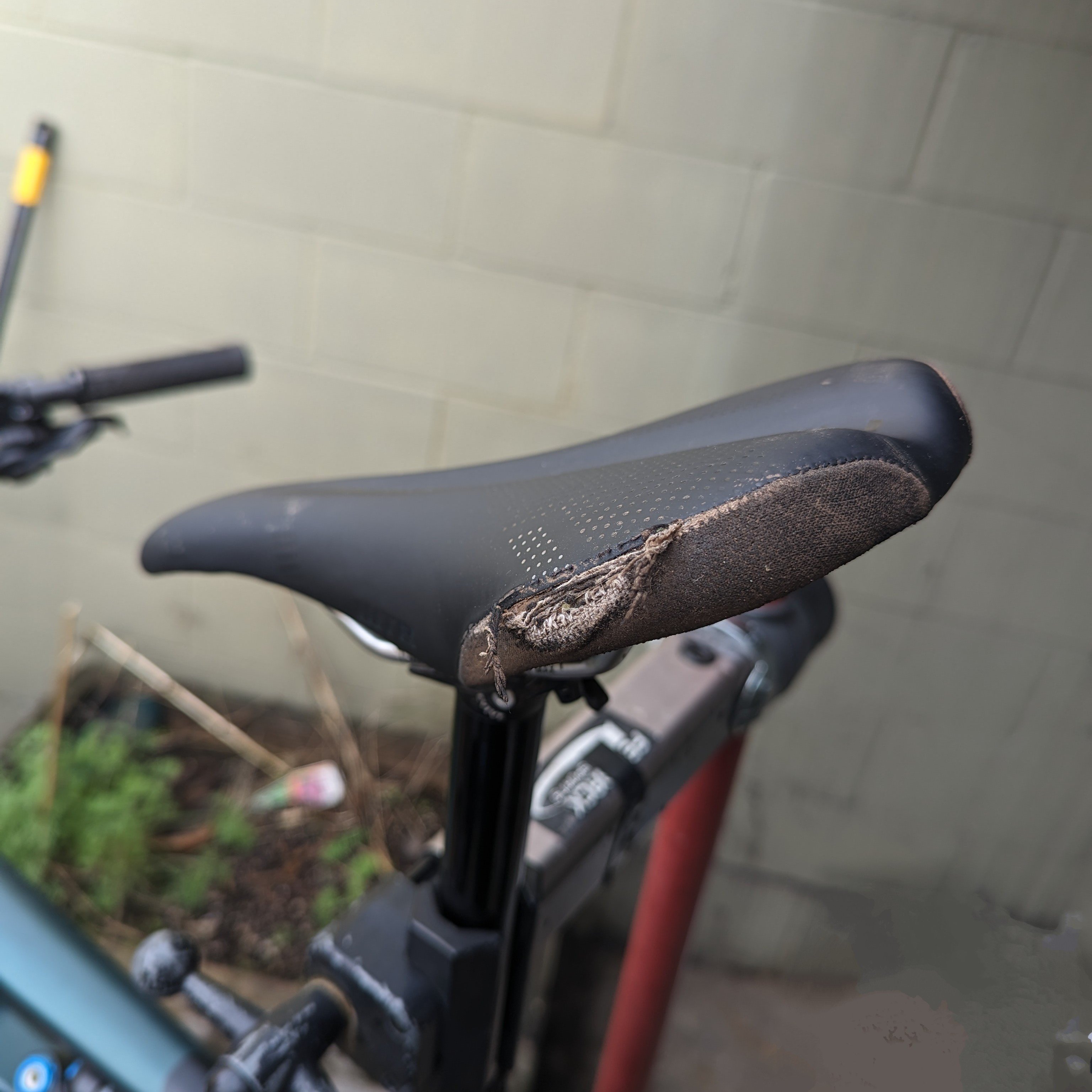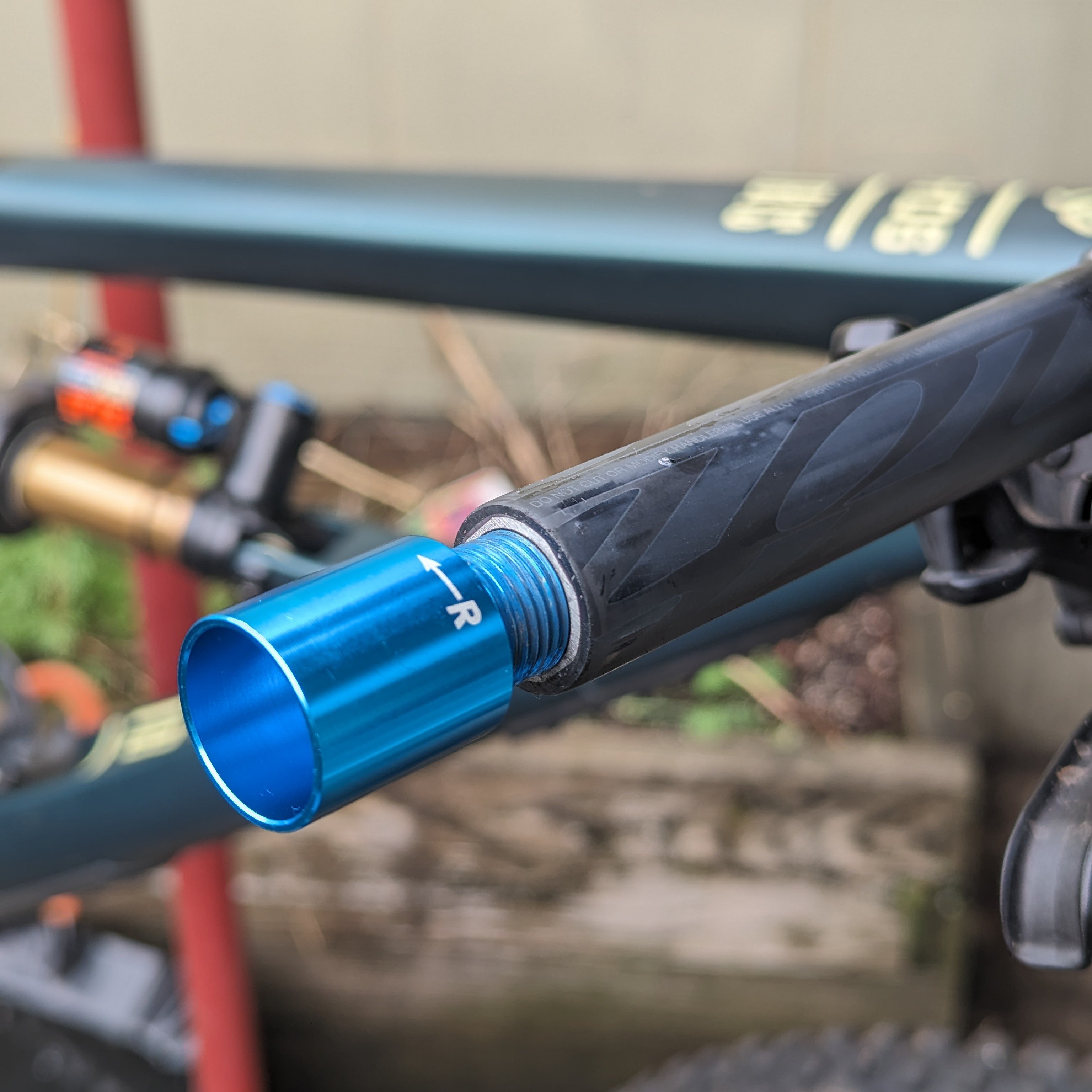 Tech Notes
The torque ranges on the suspension pivots range from 2NM on the lower link bushings to 35 NM on the linkage yoke. With that, you'll need at least two torque wrenches to facilitate proper torque spec. And don't tell me you don't use one; that's a surefire way to roach bearings (or in the HD6's case, bushings) far faster than usual.
The matte paintjob hardly shows any wear. A quick spit polish makes the HD6 look damn near new. The molded chainstay and shuttle guards have stayed in place and are well thought out, lord knows I've shuttled enough laps to find out.
The Lizard Skinz Charger Evo grips feature a larger diameter (32mm) than I prefer, but are very comfortable and have an anti-rotational grip pattern that prevents your hand from slipping. Think of shark skin but in both directions. Smart.
The 800mm wide Ibis Carbon Hi-Fi bar has aluminum thread-in end inserts, which allow you to trim the alloy instead of delicate carbon. Cut too much off? Simply replace the alloy end for a full-width bar. You can also choose to not use them at all, for a minimum width of 750mm. The Hi-Fi clamp diameter is 31.8mm, and is noticeably less jarring than a 35mm diameter handlebar (Other than new-school 35mm carbon bars by OneUp, PNW, etc).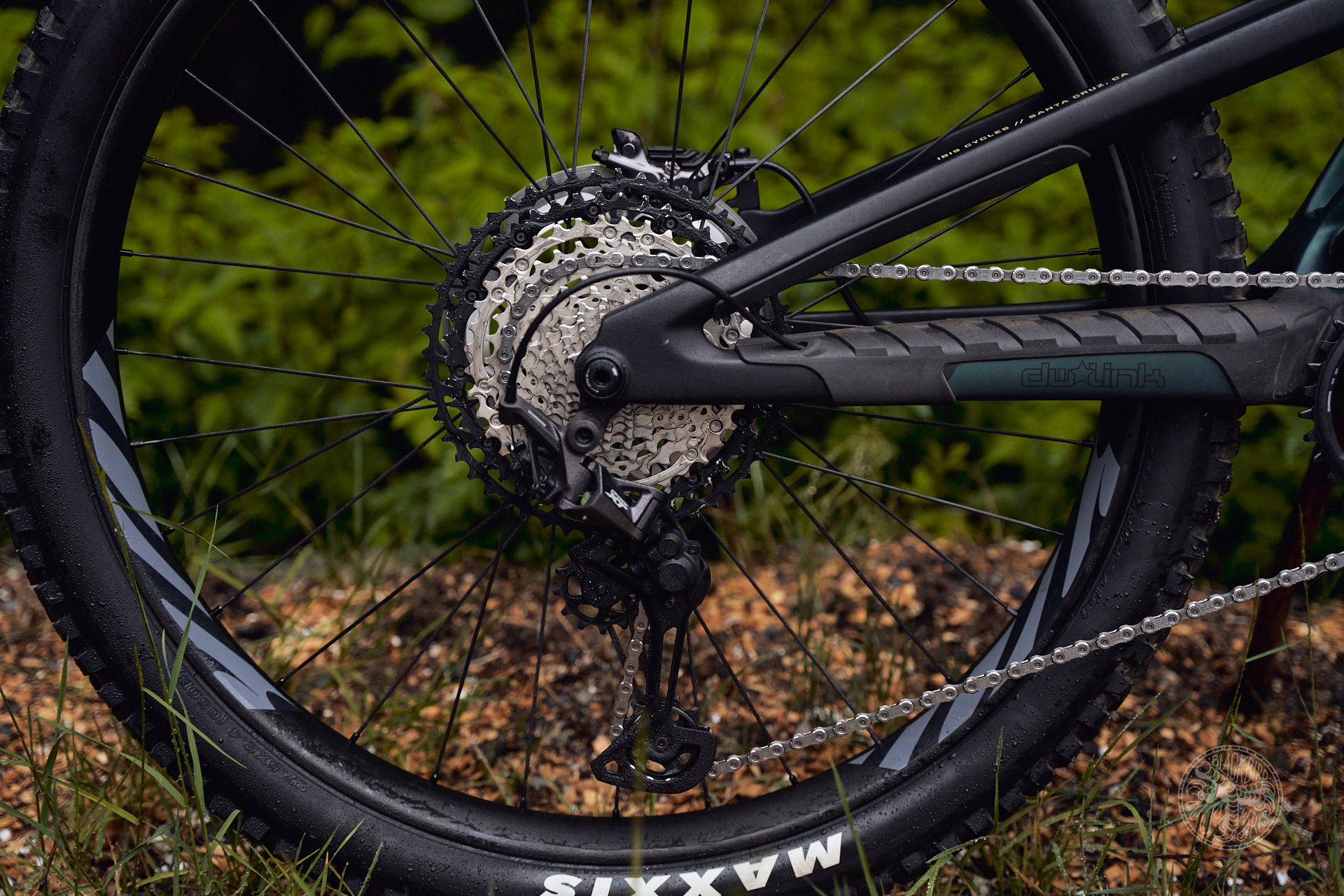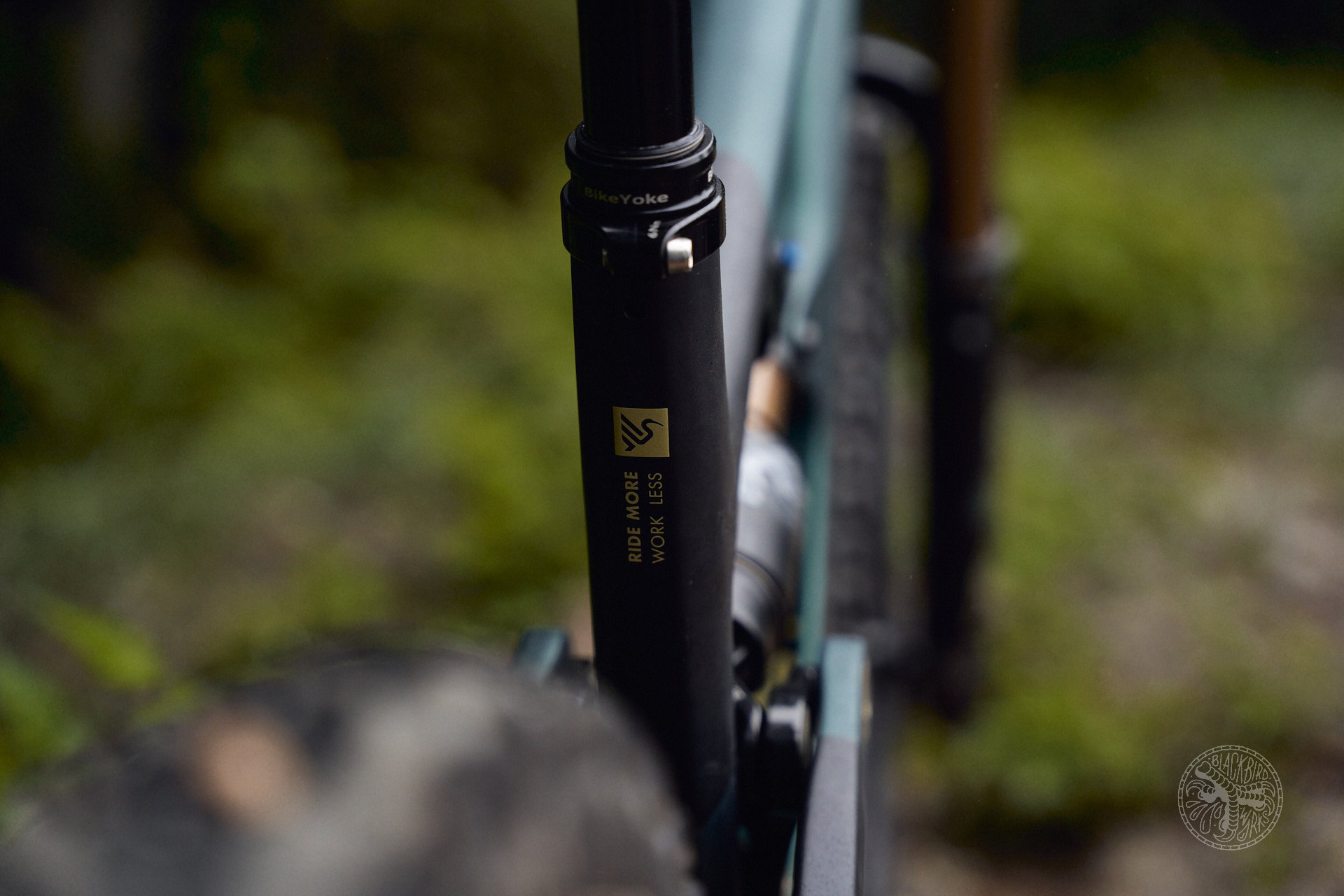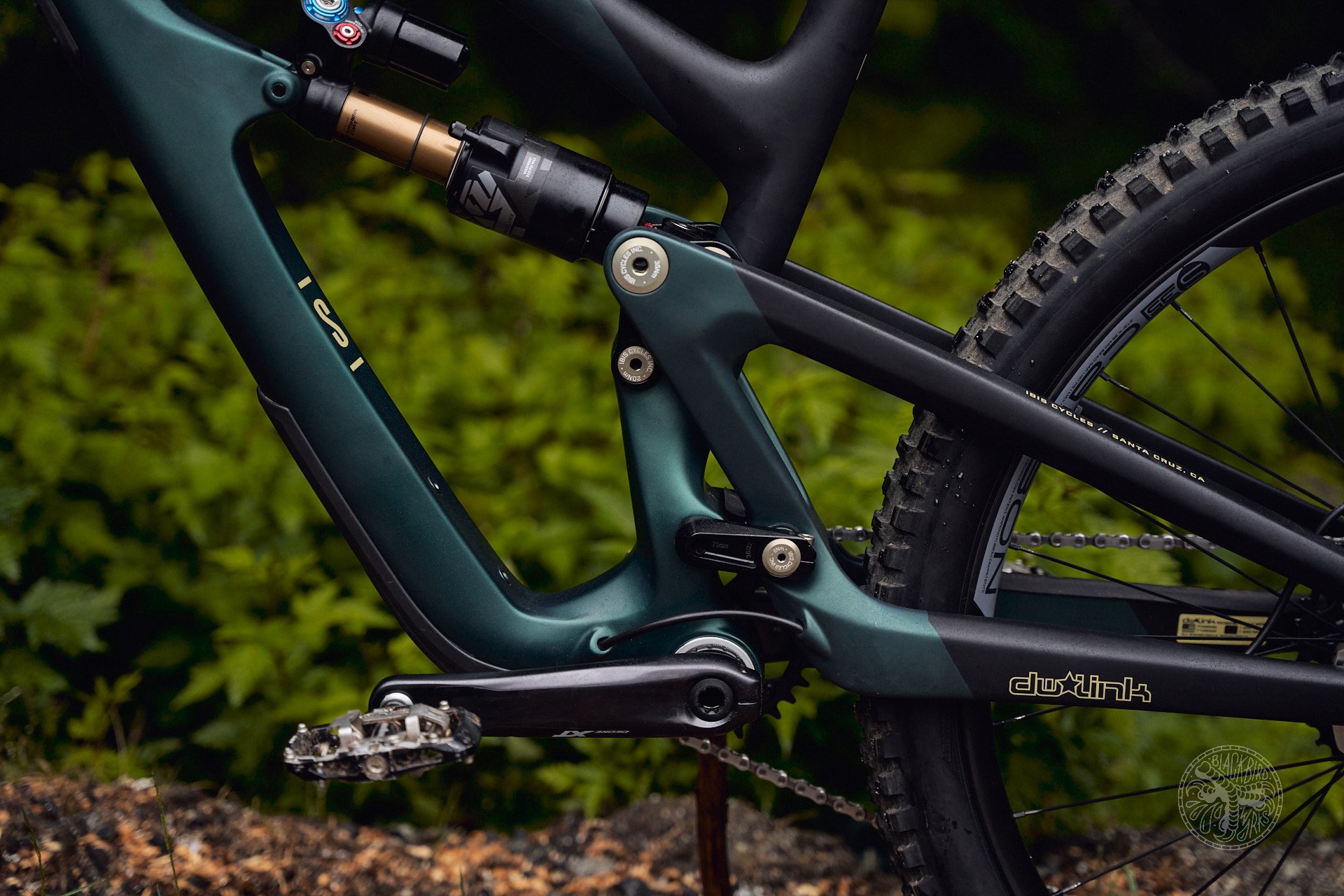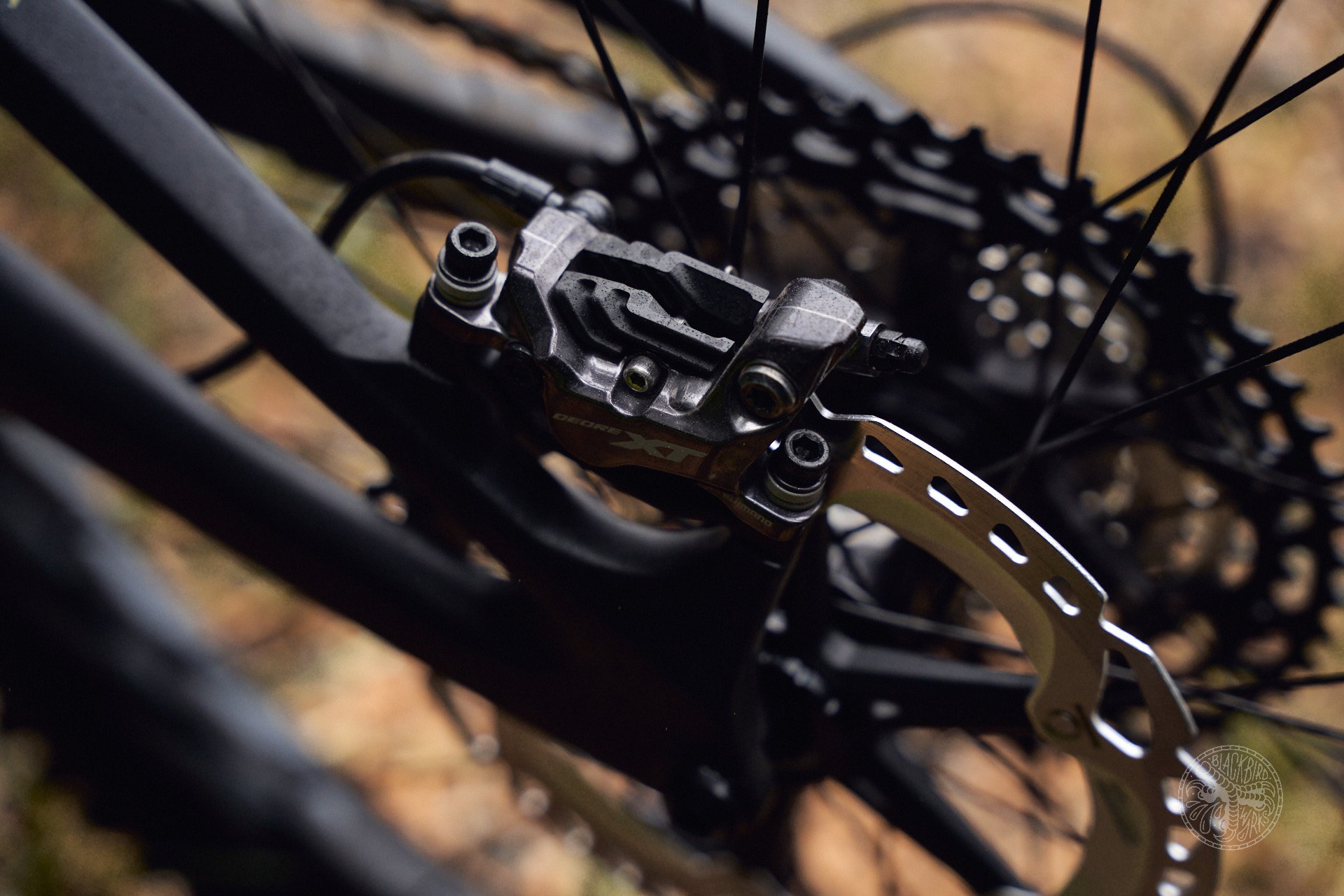 The Shimano XT drivetrain again proves itself as a total workhorse. Yeah, I've smacked the derailleur and it's likely a bit bent, but it still shifts smoothly.
Shimano RT66 rotors - I appreciate the tech. Unfortunately, they're expensive, bend somewhat easily, and are hard to true due to the stiff alloy spider vs. a thicker, fully stainless rotor. I replaced the front with a 220mm RT64, which noticeably increased stopping power.
When the bird showed up, I switched the stock Maxxis MaxxTerra (for the dankness of the Shore) tires immediately for da stickiest of the icky, a rotating cast of DH tires. No biggie, we all have our preferences.
The Ibis S35 carbon rims have been flawless, other than an annihilated rear rim from a gigantic oversight of risk assessment on my part. I blindly dropped into a lengthy local slab, confident everything would be fine when the rear wheel struck the end of an exposed log in the transition, which was recently covered in dirt. A giant bang echoed through the forest as my 10-minute old Specialized Cannibal ripped off the bead, the rim pretzeling under my weight. I was lucky enough to stay upright and safely come to a stop. With this in mind folks, please inspect large features before sending, regardless of how good you feel. The kind folks at Ibis dispatched a new wheel immediately, their warranty covers carbon and aluminum rims from failure due to impact damage for 7 years.
Final thoughts
I had a frickin' blast on the Ibis HD6. It arrived as a bit of a sleeper, but quickly grew on me as I tried to ride it on everything. Big climbs with hike-a-bikes? Likely more suitable than your trail bike. Shuttles or bike park laps? Yes please. Tech or flow, it meshes a lively feel at slow speeds while keeping chill and composed at mach chicken. I think Ibis has smashed their enduro race bike goal target, though the everyday pilot doesn't need to be half as skilled as EDR racers to extoll the capabilities.
The XT build of the HD6 is not cheap. Let's not forget about the added cost of the optional S35 MX carbon/Industry 9 wheels (a $1,900 upgrade), but this build leaves nothing to be desired, other than personal bling preferences and maybe a stickier set of tires.
Correction Notice: Graham's shock pressure for the Float X2 originally was listed in error at 175 psi, but has been changed to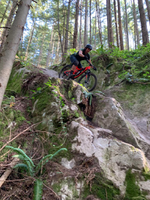 Graham Driedger
Age - 38
Height - 182cm/6ft
Weight - 92kg/205lb
Ape Index - 1.035
Inseam - 32"/81cm
Mountain: Seymour
Bar Width - 780-800mm
Preferred Reach - 475-500mm