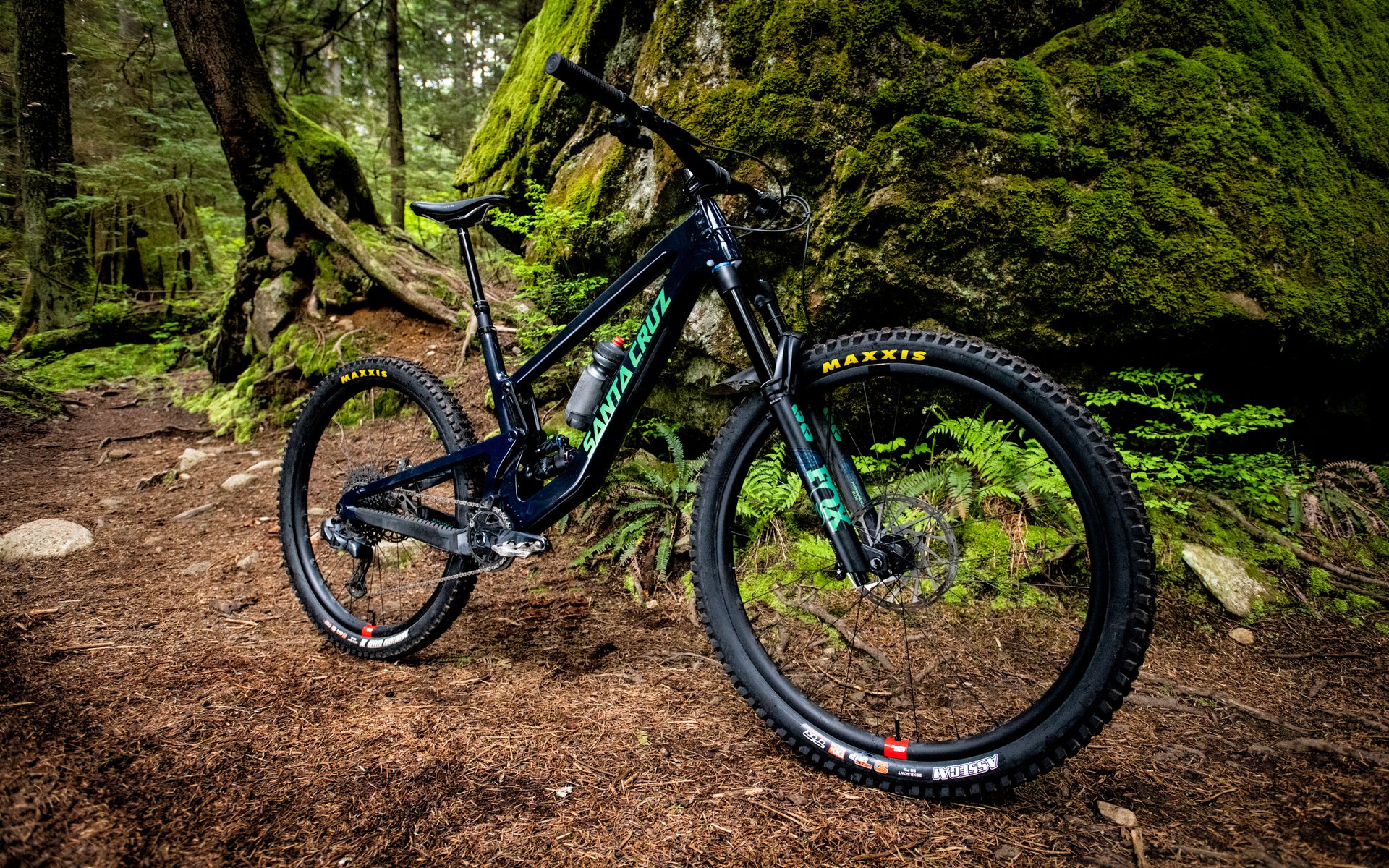 Long(ish) Term Review
2022 Santa Cruz Megatower
So I'd resigned myself to being put out to pasture; starting to embrace the down-country* lifestyle. Give me adequately long and slack geometry, I don't really need big travel, was my developing mindset. Then Cam pinged me saying Tolnai (aka Uncle Dave) was damaged, and couldn't complete the Santa Cruz Megatower review. Huh, said I. Probably overkill for my usage case, but still, I was curious about the current state of the chunderpig art, so decided to dust off the keyboard & give it a go. The voyage turned out to be a bit of an eye opener.
The Build
What we have here is the GX AXS RSV build, which sports the slightly heavier, and more economical (a relative term, in this case) "C" carbon frame. Though not the highest end spec available, at 12,799 CAD / 9,799 USD, we're going to expect some pretty nice bits & bobs. Let's have a look.
Contact points and fit bits
While lacking cachet, the house brand grips & carbon bar fit & feel great. No complaints. The Burgtec stem does what stems do; the 42mm length is spot on. Also a fan of the WTB Silverado saddle profile - very comfy. The Reverb post sports a proper 200mm drop, and performed flawlessly, actuated with a nicely ergonomic lever. I'm just happy I didn't have to install & bleed the system.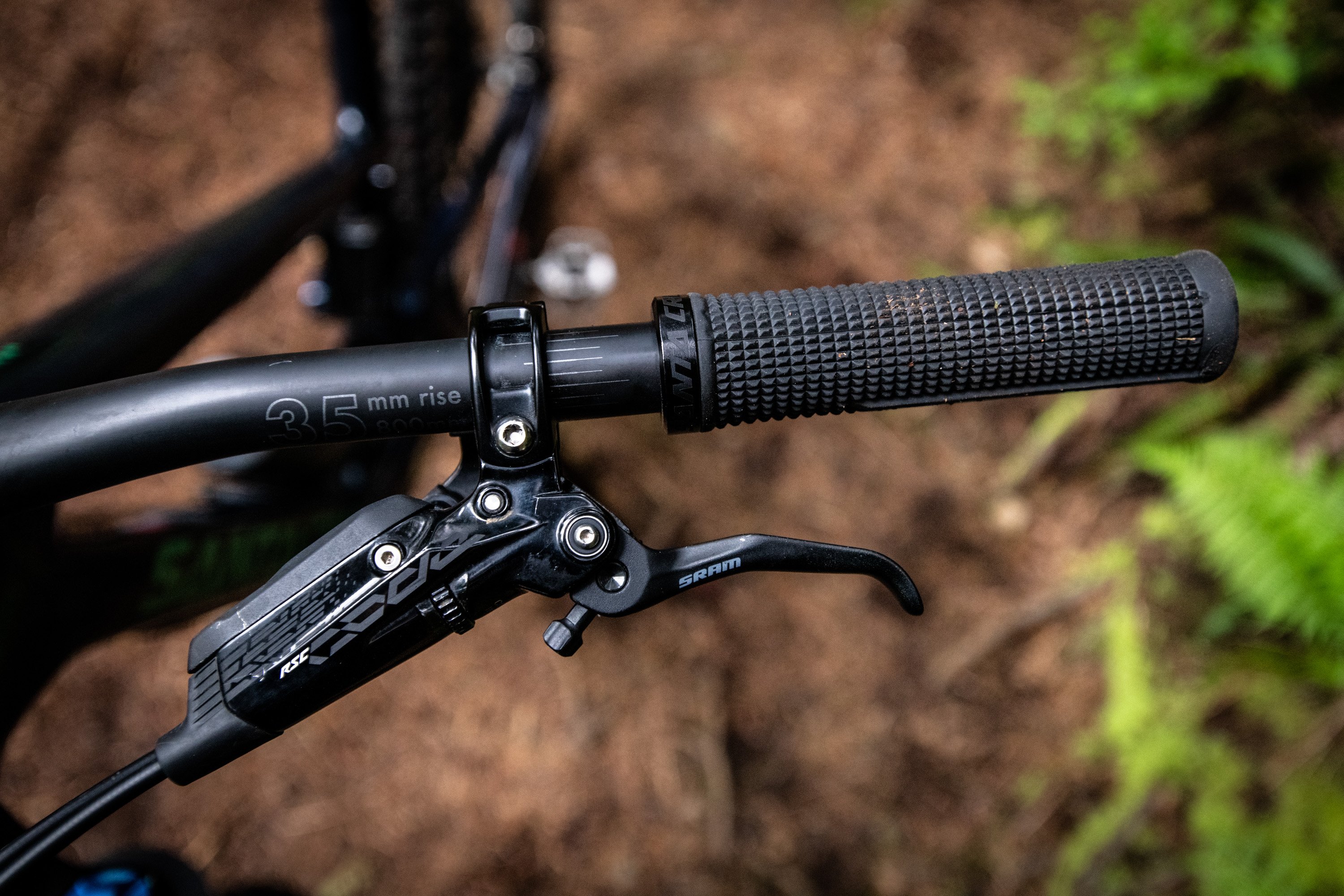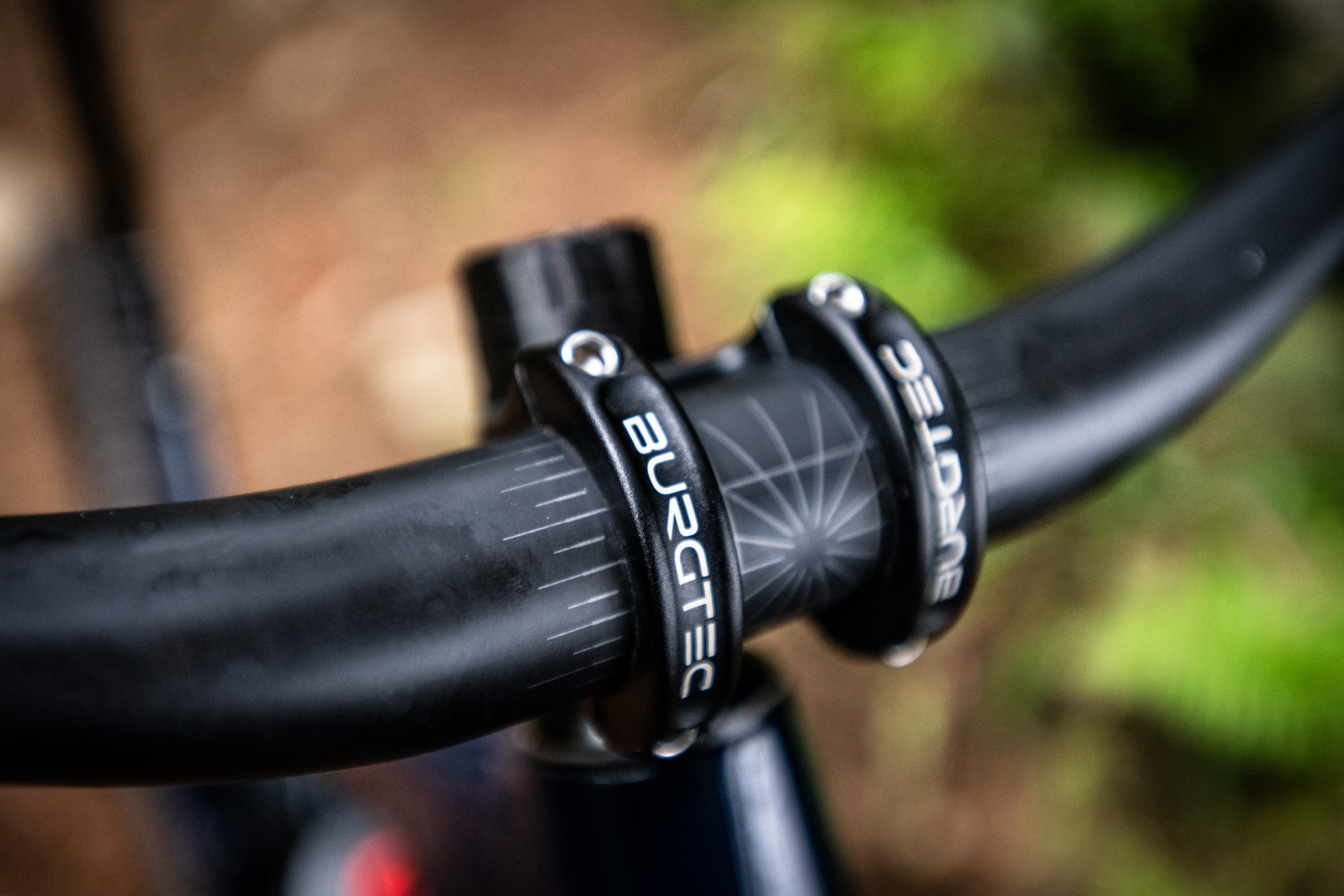 Brakes
The Code RSC brakes, pinching 200mm rotors front & rear, were decently powerful & fade free, though (as a Shimano brake owner) lever pull effort is on the higher side for extended runs with these desk jockey fingers. If I were doing frequent epic big mountain descents, I'd entertain a 220mm rotor or two.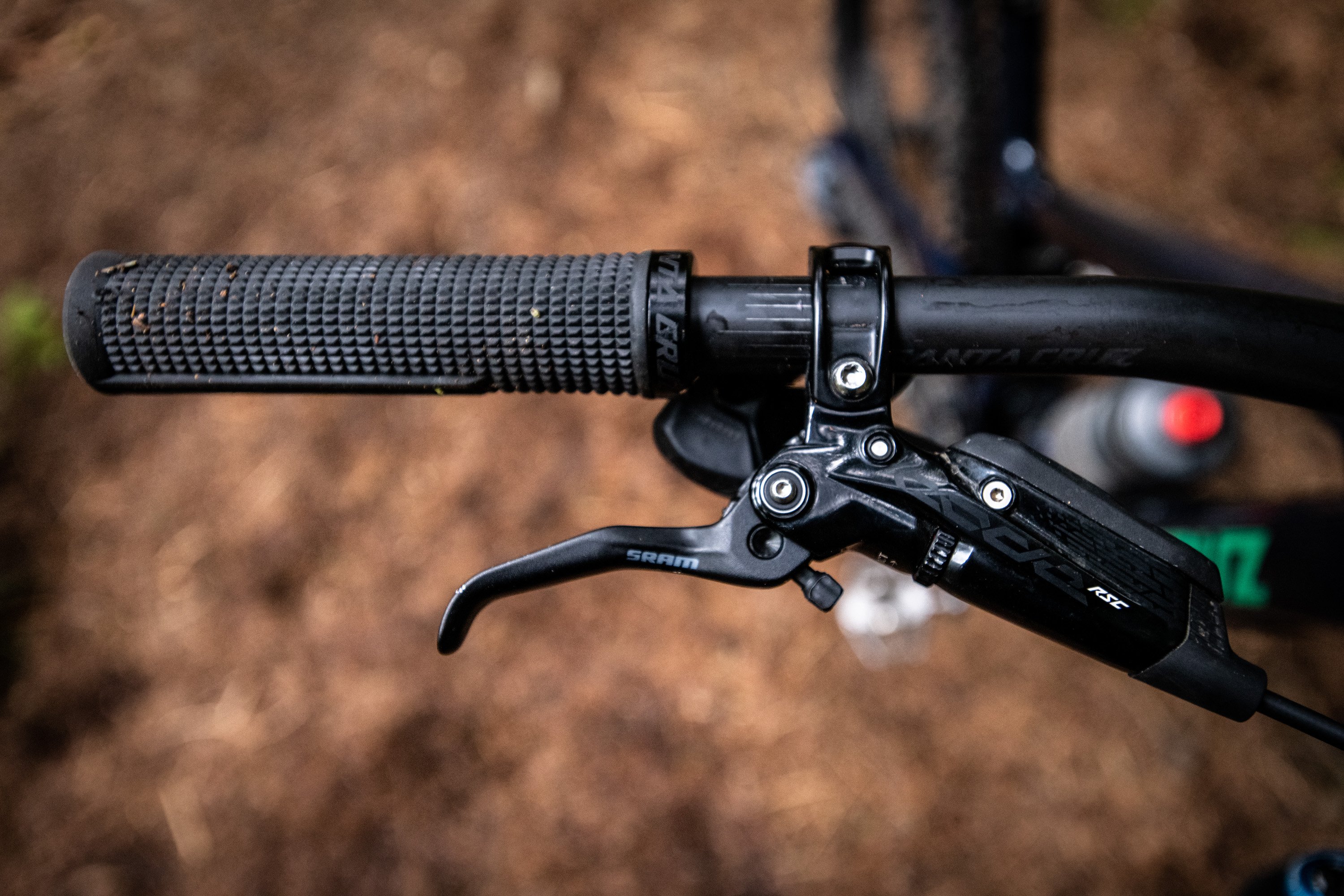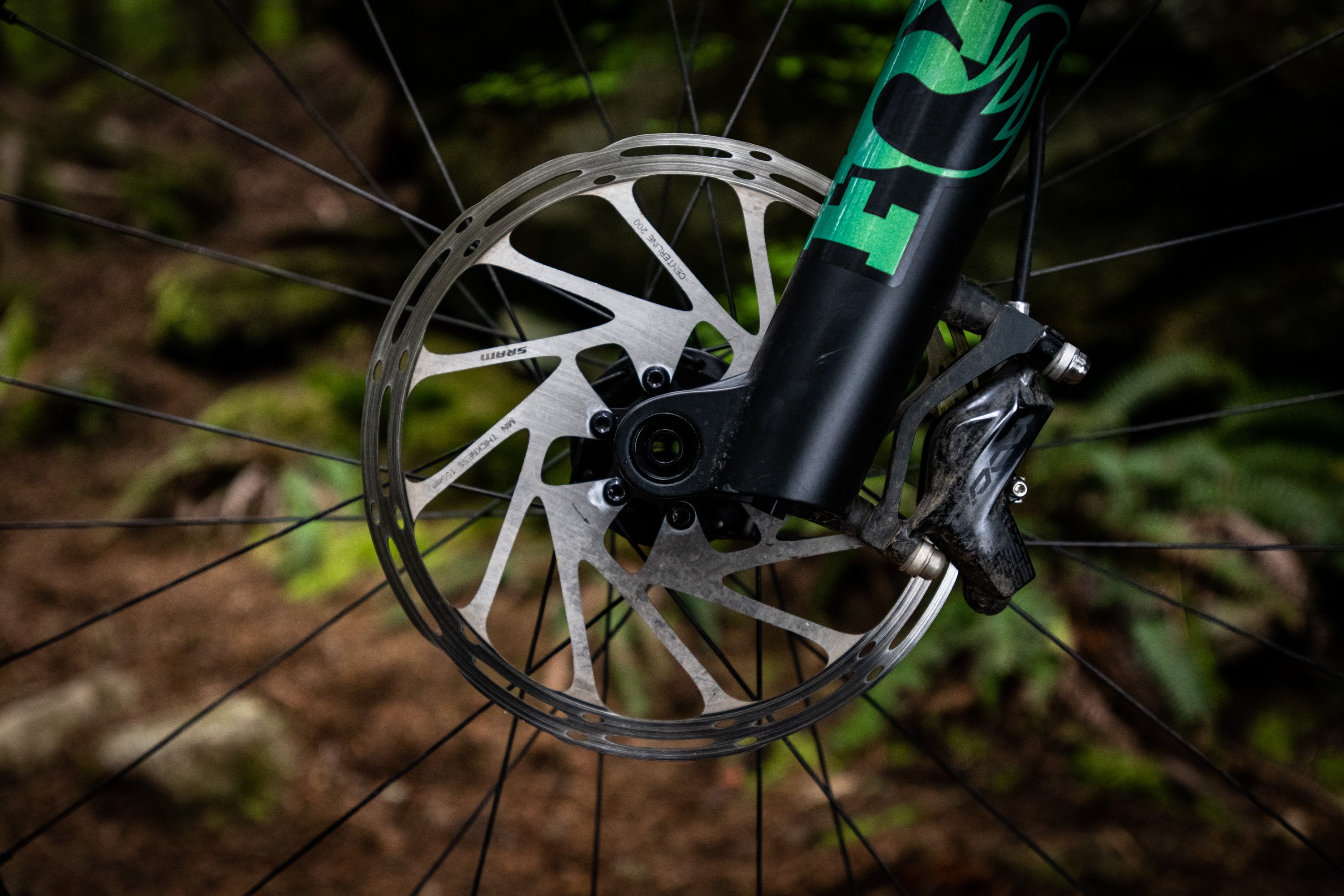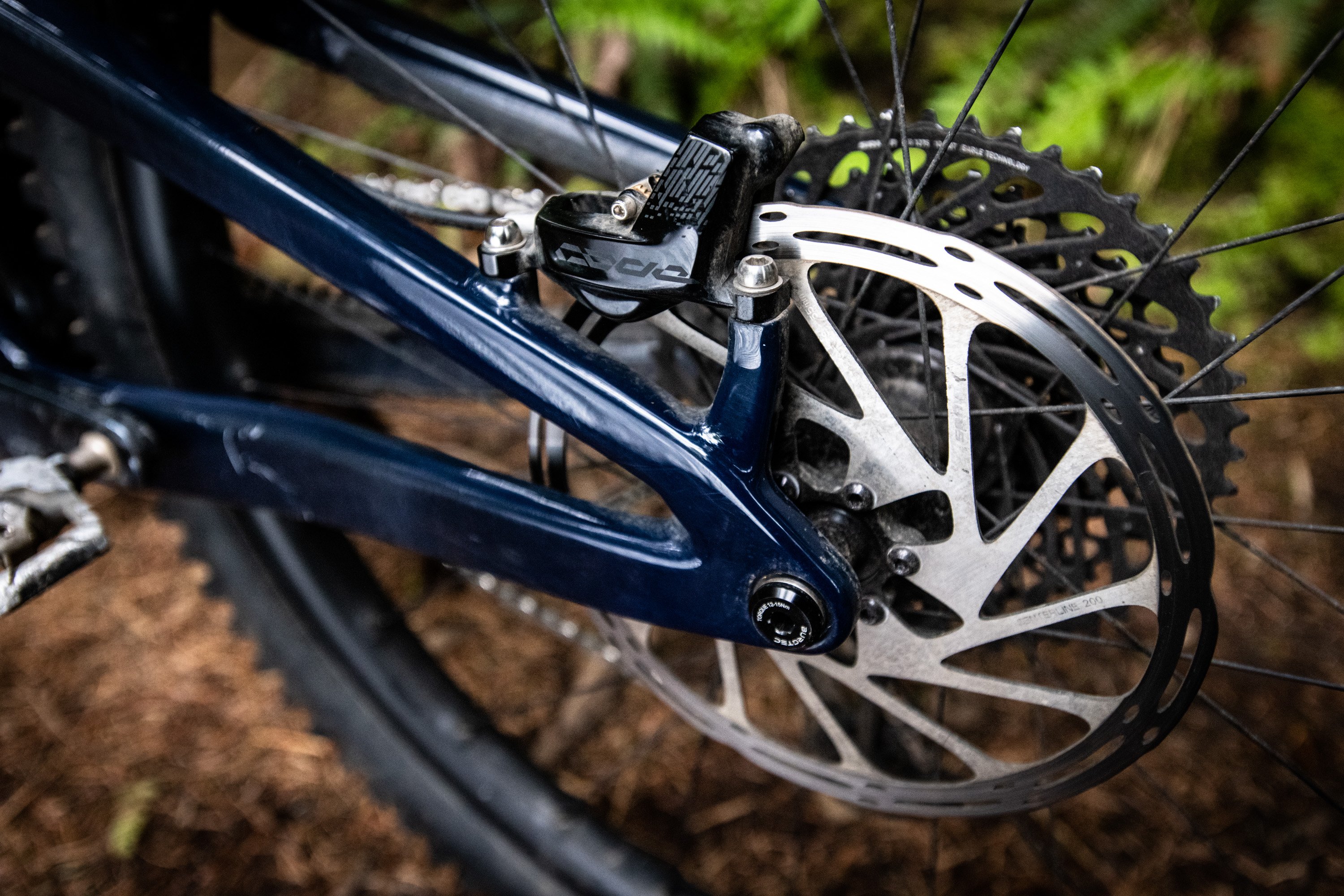 Drivetrain
Sporting SRAM AXS GX, this was my first taste of electronic shifting. I was simultaneously delighted by the cool noises & ability to tweak function via a phone app (multishift is great), and terrified of smashing a $550 derailleur. That said, the dangly bit has developed a reputation for robustness, and it survived one particularly hefty rock impact unscathed, so the fear waned with time. Otherwise, it generally worked like a standard Eagle drivetrain, just with reduced thumb effort.
While the price to performance benefit ratio seems questionable, it's a neat system that works well. With one proviso: the (non-adjustable) clutch was quite light when I received the bike, and a month later is more or less nonexistent, so there's lots of chain / derailleur slappy noise going on currently. Likely a warranty scenario, but still a bit disappointing for such a bling-y bit of hardware.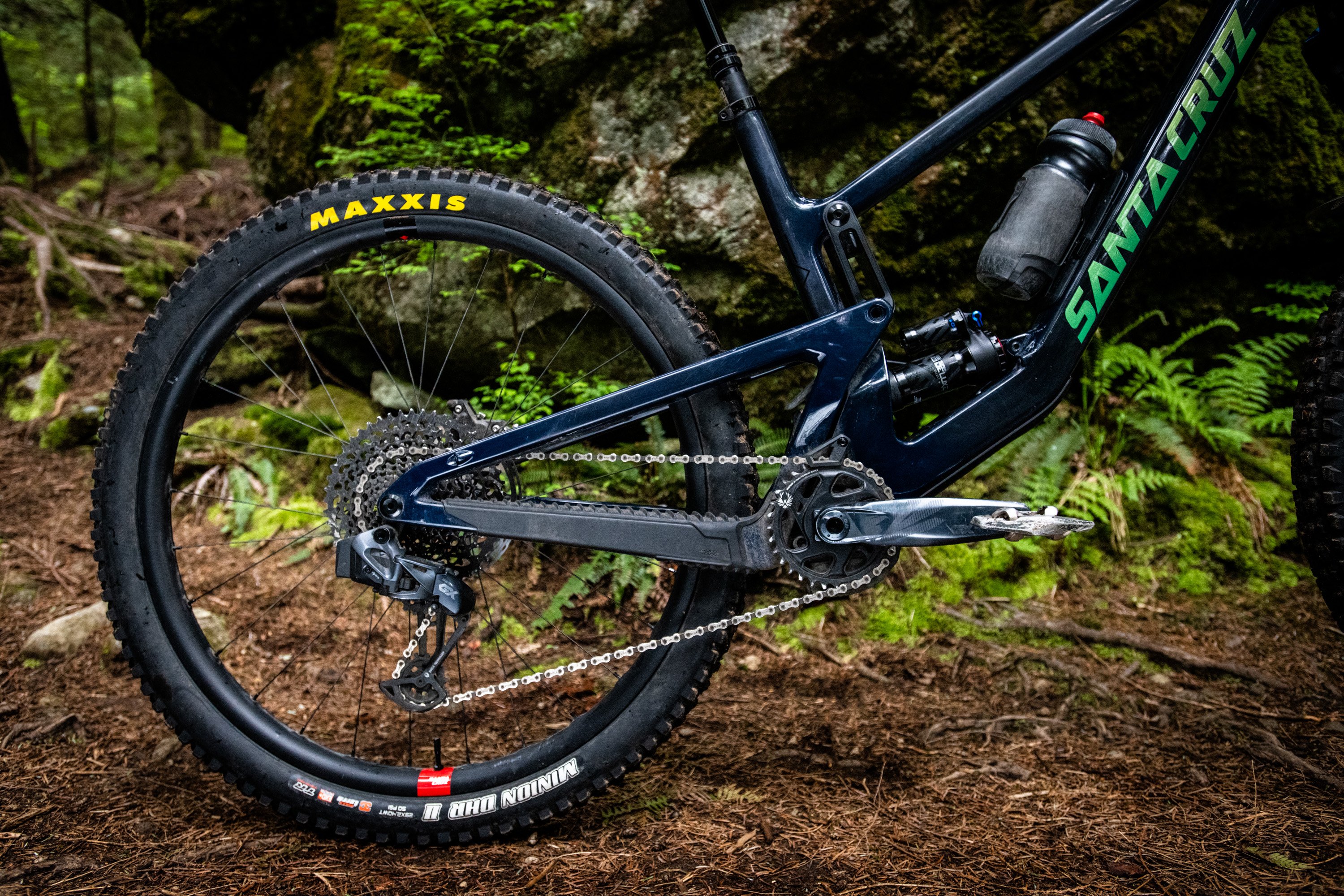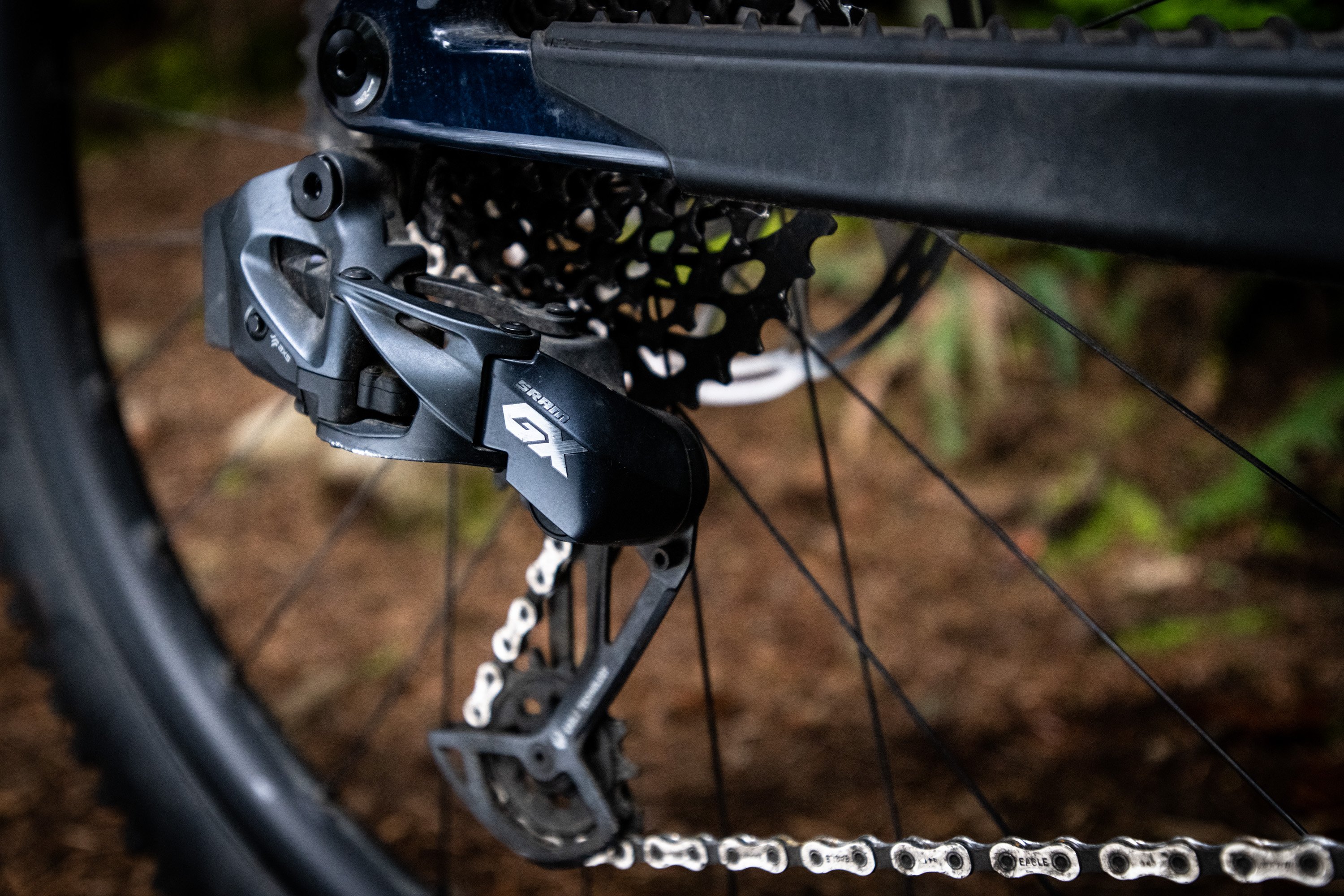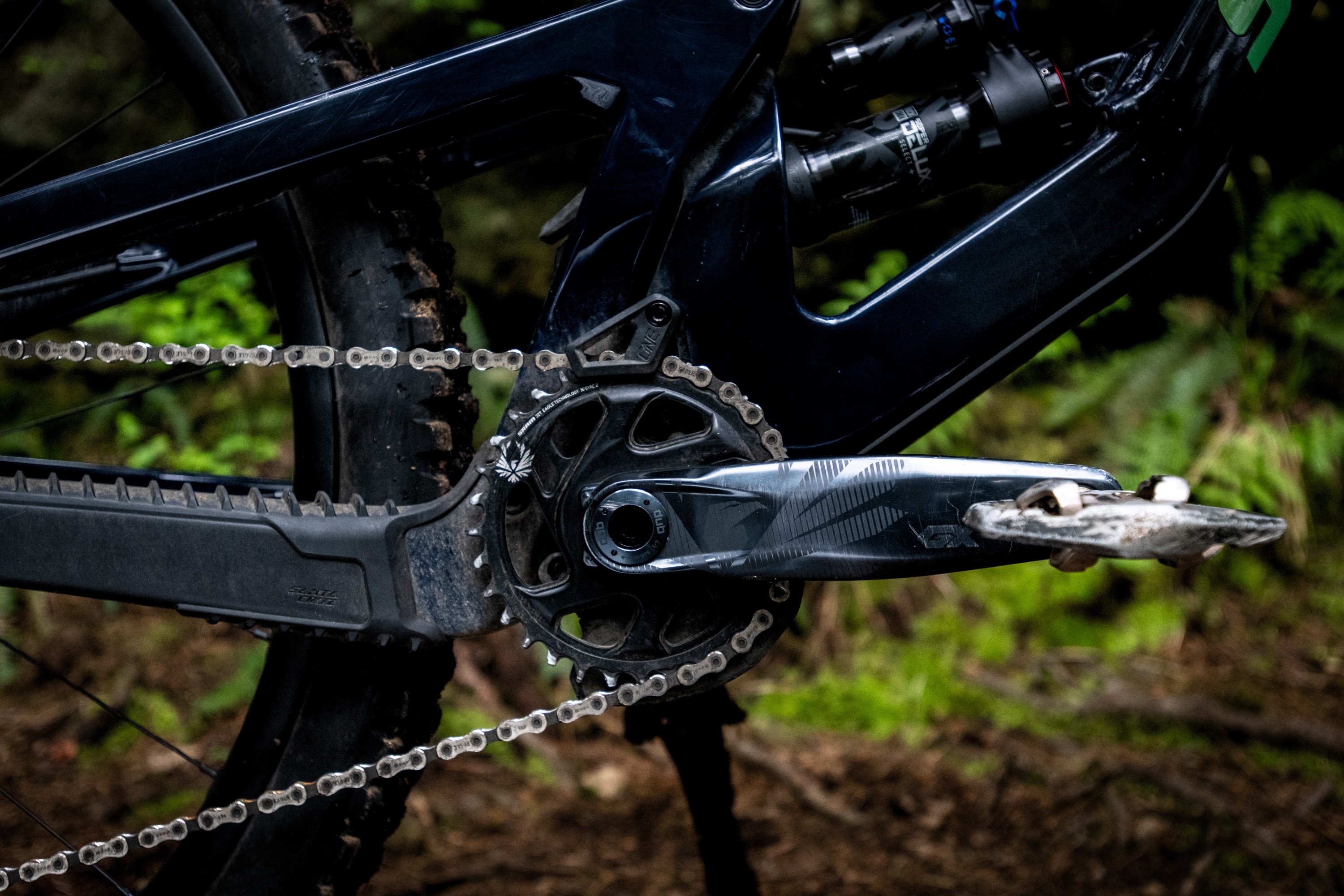 Tires
The Megatower is shod with the ubiquitous Maxxis Assegai / DHR2 combo. Up front is the EXO+ casing / MaxxGrip compound - great, grippy tire. Rear is an EXO+ / MaxxTerra carcass. The harder compound is a bit sketchy on our rocky / rooty surfaces when it's wet (which is almost always it seems), but such is the tradeoff for improved longevity (and not everyone shares our dank conditions). Though the new EXO+ construction provides improved bead support, heavier / smashier riders are still going to be reaching for a burlier sidewall tire and/or inserts. Interestingly, the coil shock spec iteration of this build comes with a DD casing out back.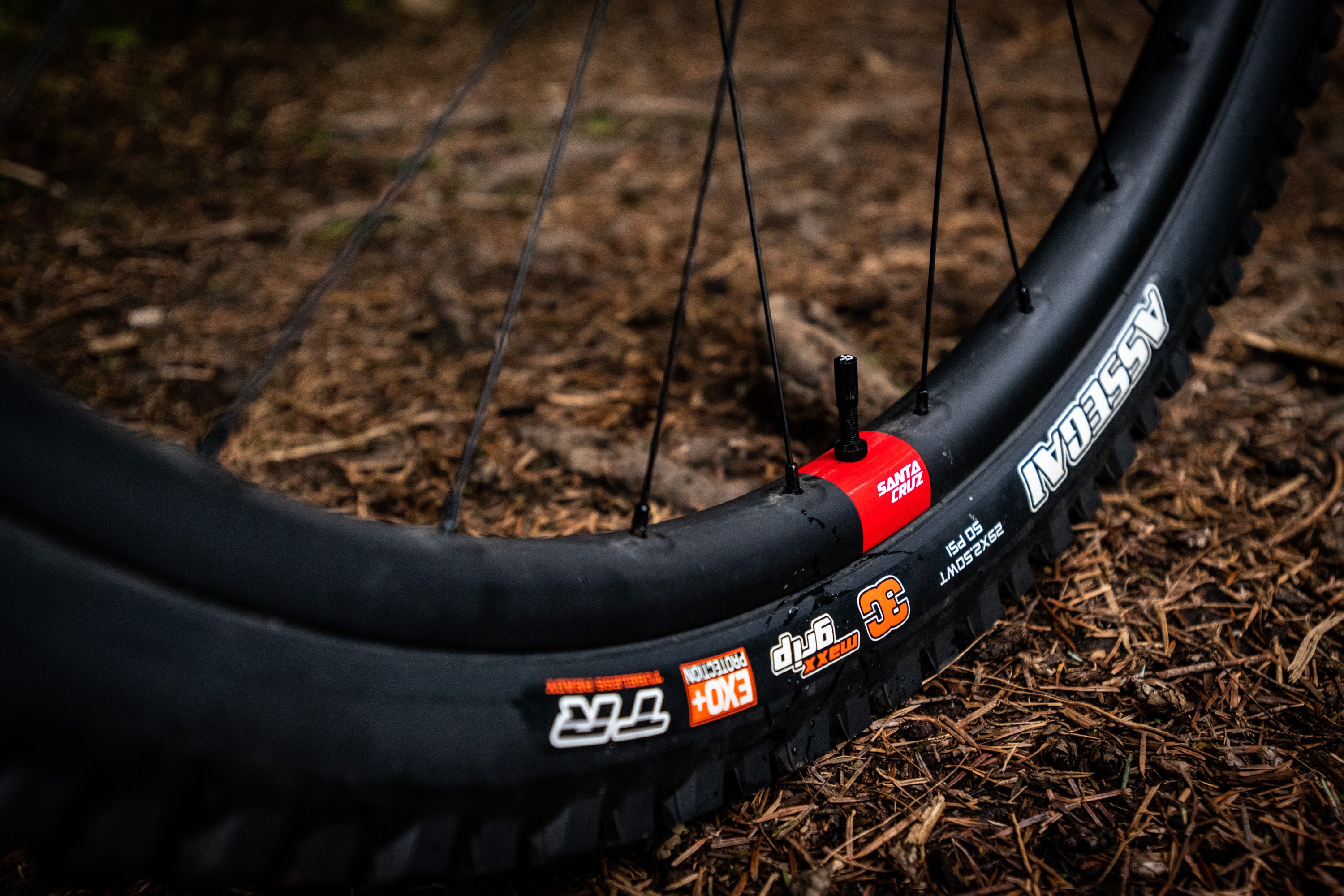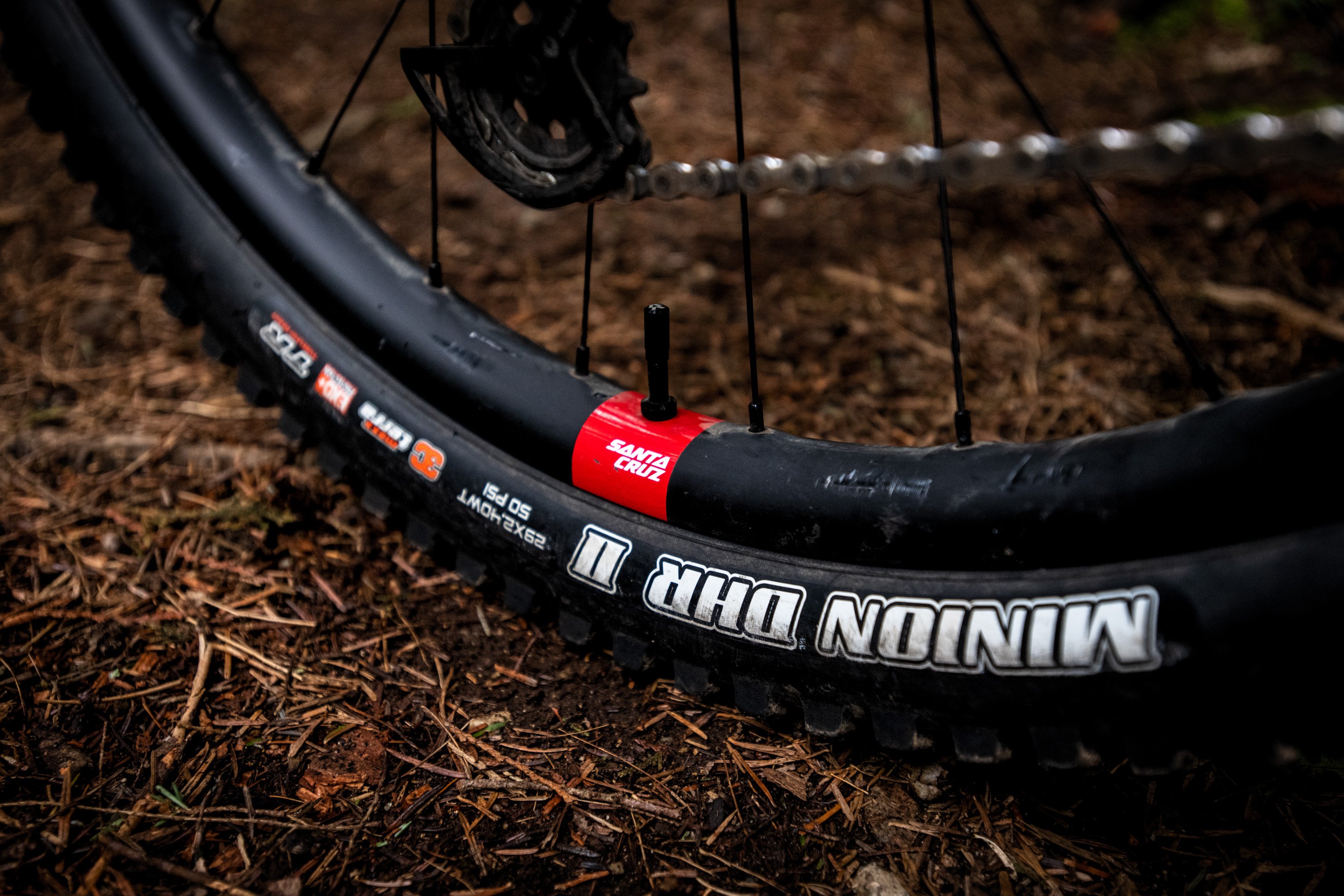 Wheels
This Megatower build runs Santa Cruz's house brand Reserve 30 wheelset - 30mm inner width carbon rims, laced with 28 spokes to Industry Nine 1/1 hubs. It's a steep premium - 1,700 CAD / 1,300 USD over the alloy-rimmed iteration with otherwise identical build spec, but they're a solid wheelset. I'm not a wheel crusher by any means, but I do accumulate dents in alu hoops, which typically require the occasional caress of a spoke wrench. The Reserves have been drama-free, maintaining near perfect trueness & tension. I also like the feel - stiff, but without unyielding harshness. Add in a solid lifetime warranty, and you've got a (somewhat) compelling argument as to the worthiness of this upgrade. Also worthy of note - the Fillmore high flow tubeless valves are great - clog-free, they pump up easily with very low resistance.
Fork
The 170mm Fox 38 Performance Elite is a nice bit of kit. I run the current 36 on my daily driver, this isn't dissimilar, just more. More travel, more stiffness; a great balance of support and grip. Bristling with all the adjustments, though it didn't take long to tweak things into my happy zone. Not much to say - it's a great fork.
Shock
The RockShox Super Deluxe Select+ shock is an interesting spec at this price point - a piggyback air shock with a single rebound adjuster, and NO compression adjustment apart from a lockout flip lever. It's flummoxing. At the not so heavy end of the weight spectrum (160 lbs clothed), I'd have liked to try opening up compression to help smooth out high frequency chatter a bit more but noooo, can't do that with your $13k bike, no blue knob for you.
Anyways. The shock has a single volume spacer installed, and has to run a bit of pressure to keep from smashing bottom too regularly. The SC setup guide recommended 170 psi for my weight - which was considerably low. I ended up running 195-200psi to provide reasonable mid to end stroke support. If the bike were mine, I'd try stuffing in more volume spacers, and dropping pressure a bit to soften up the beginning stroke.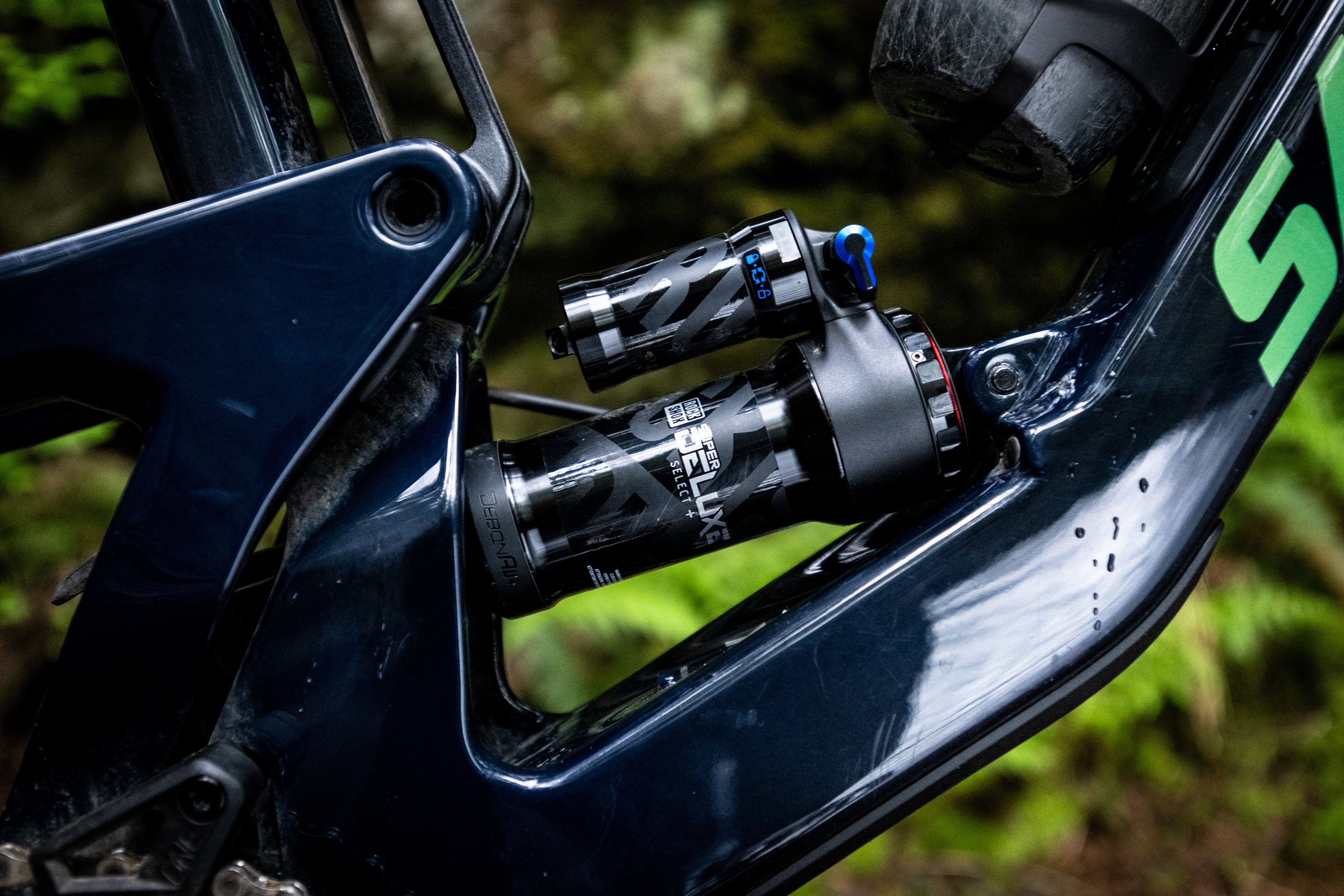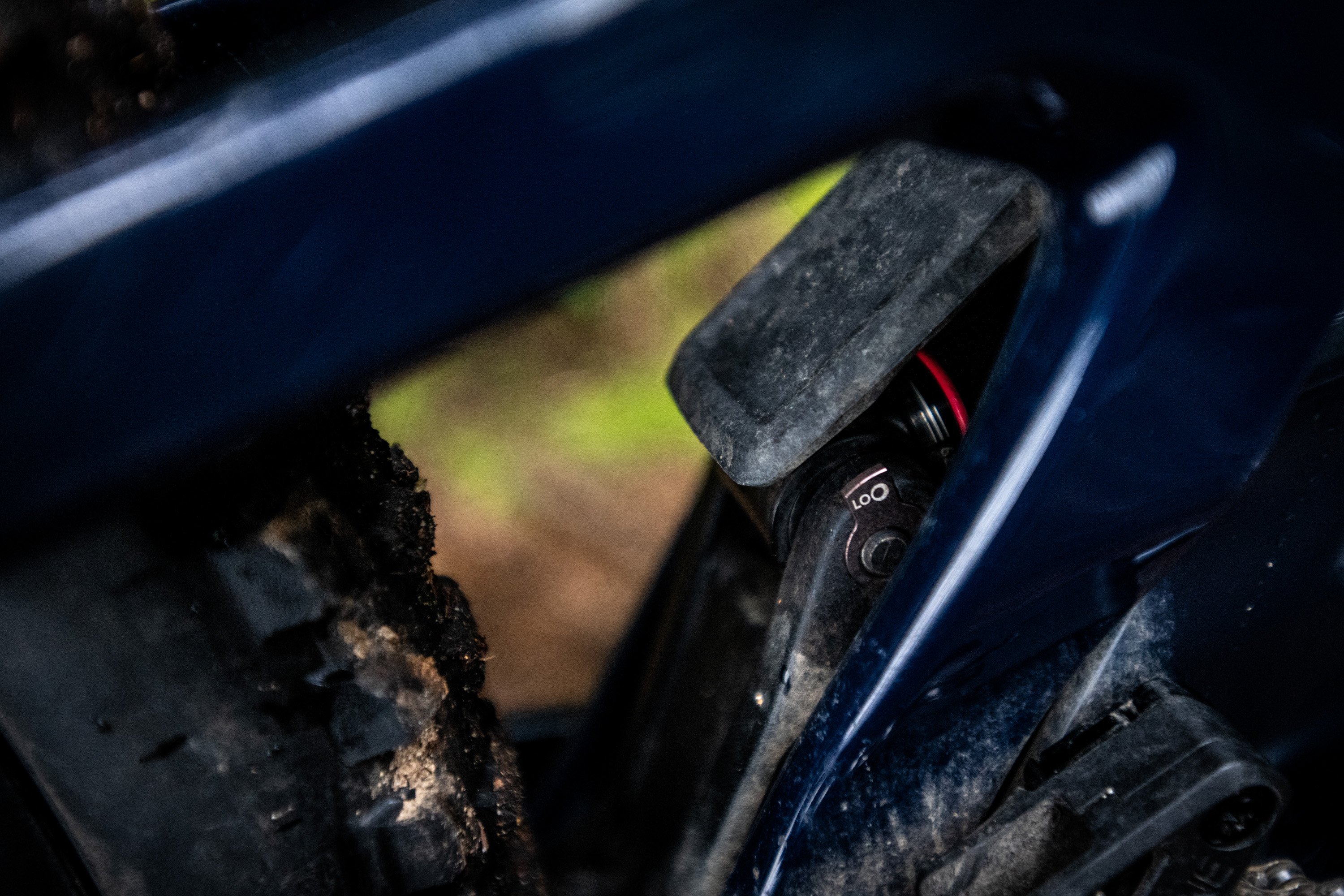 Frame
The VPP platform has been in refinement mode for a while now, and this manifestation is a fairly mature design, with little to critique. Cable routing is tidy (internal, tube-in-tube). Mud clearances are good, and the shock is well shielded from spray. Stays are well protected from chain abuse, and the downtube has both lower impact protection as well as an upper shuttle pad. As a hater of packs, I applaud the copious internal downtube storage.
Though I didn't have need to pull anything apart, the hardware interfaces look robust & nicely integrated. Pivots remained wiggle-free, and nothing came loose throughout testing. Geometry adjustability is limited to a small shock flip chip - though the delta is so small (0.3° angles, 3mm BB drop) that I question the need for its inclusion. Regardless, I was happy leaving the bike in low / slack mode.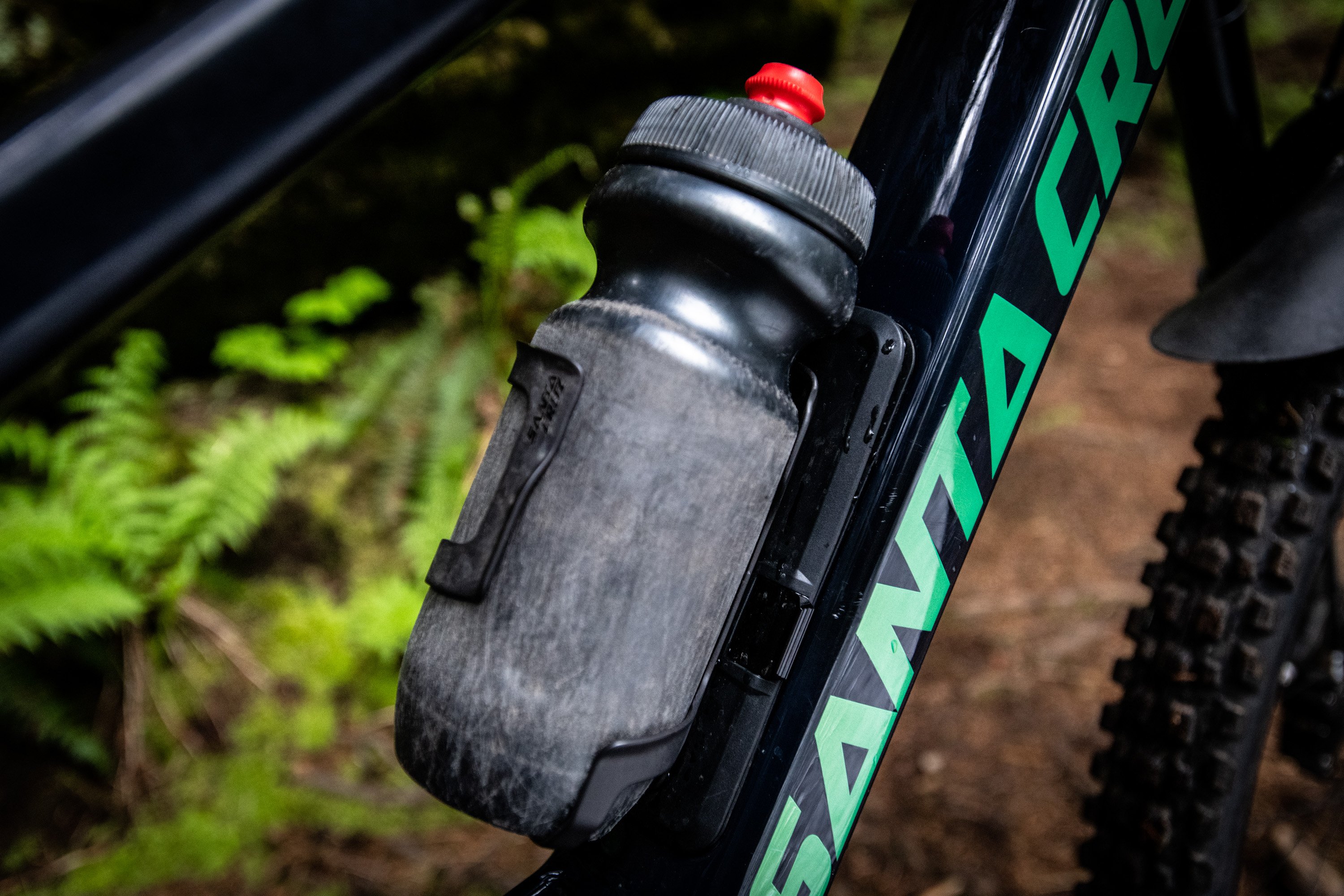 The Ride
At 6' and change, the SC size chart places me right in between L & XL sizing. I've been getting on with bikes in the 490mm reach range, and the XL at 495mm (large being 20mm shorter) worked out to be a good fit.
Going up
One would surmise that a 165mm travel, 35.5-lb enduro bike with a 1298mm wheelbase & 63.5° head angle might not be the most sprightly of climbers, but the Mega winches vertical surprisingly non-terribly. The VPP suspension is an efficient platform, with minimal perceptible movement under typical pedaling impulses. I never felt the need to flip the shock lockout, which is an impressive trick for a long travel brute like this. Of course, the benefit of not having to lock out the shock is that the suspension remains active, providing great traction up chunky tech climbs.
The steepish 77.5° seat tube (in low setting) is a near perfect angle for my fit - keeping the slack front adequately weighted and non-wagging, and weight distributed between the wheels. Of course, the lengthly wheelbase does require a bit of situational awareness when negotiating the tightest of switchbacks, but I still had no problems negotiating all my regular jank climbing routes. Turns out the Mega isn't a bad place to crank out a big elevation day.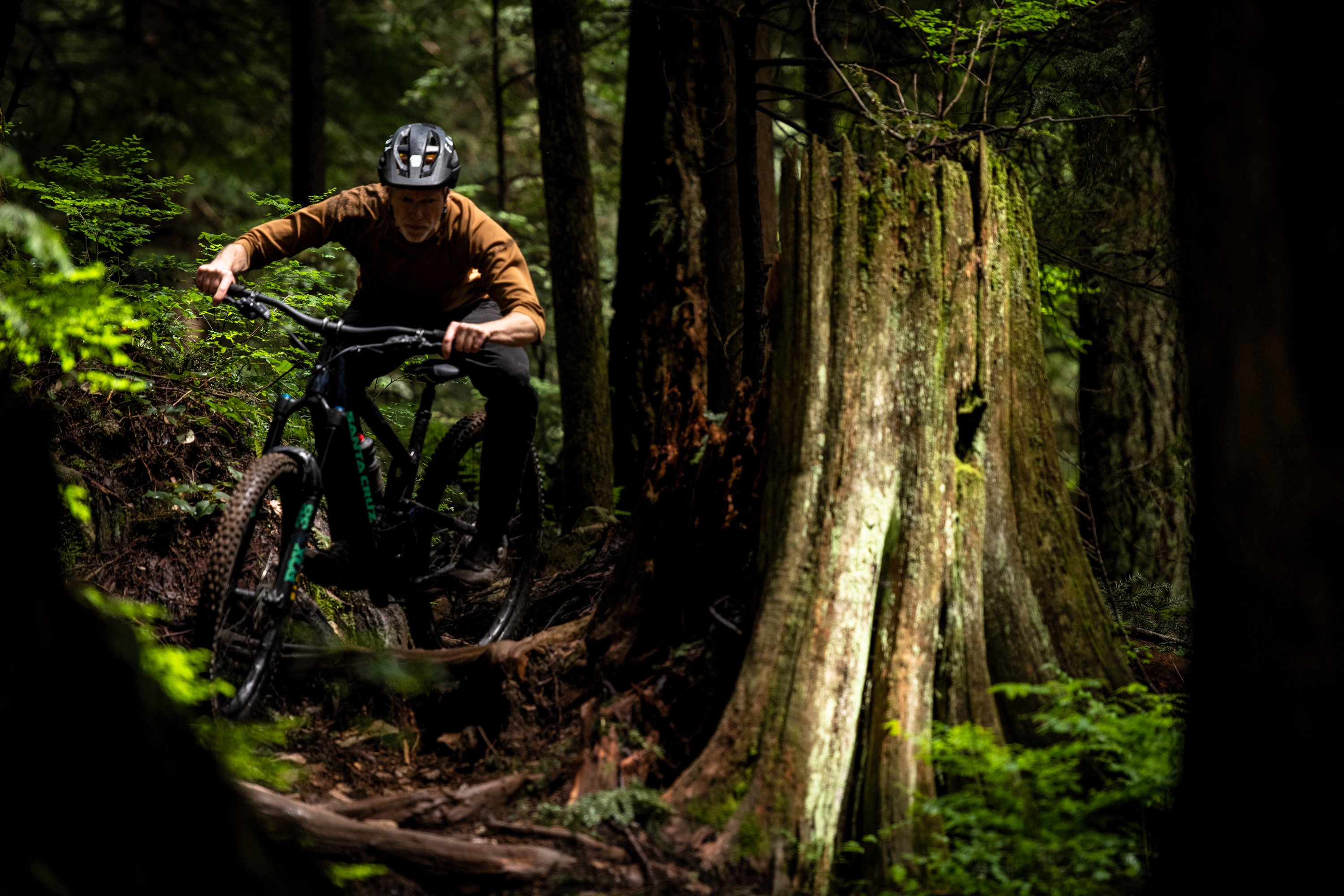 Heading down
The one frequently reoccurring descriptor that came to mind while on board the Megatower was "balanced". This is a well-refined chassis with which geometry and kinematics come together in holistic synergy (did I just type that?). Stable & confidence inspiring, yet nimble & fun. Plush, yet supportive.
Let's explain a bit. Despite long & slack numbers, I feel that balanced weight distribution has a big impact on the chassis dynamics, or "nimbility" if you will. Unlike many other manufacturers that still (head scratchingly) subscribe to the theory that one size fits all chainstay lengths, the rear center on the Mega is adjusted to size, and the 443mm RC length on this bike allows one to drive from a stable, centered position on the bike, rather than having to shift fore & aft, chasing grip.
As such, this big bike is quite adept at quick, intuitive transitions, getting even better as you turn up the wick. It's a great cornering rig, allowing you to explore the limits of front & rear traction without surprises.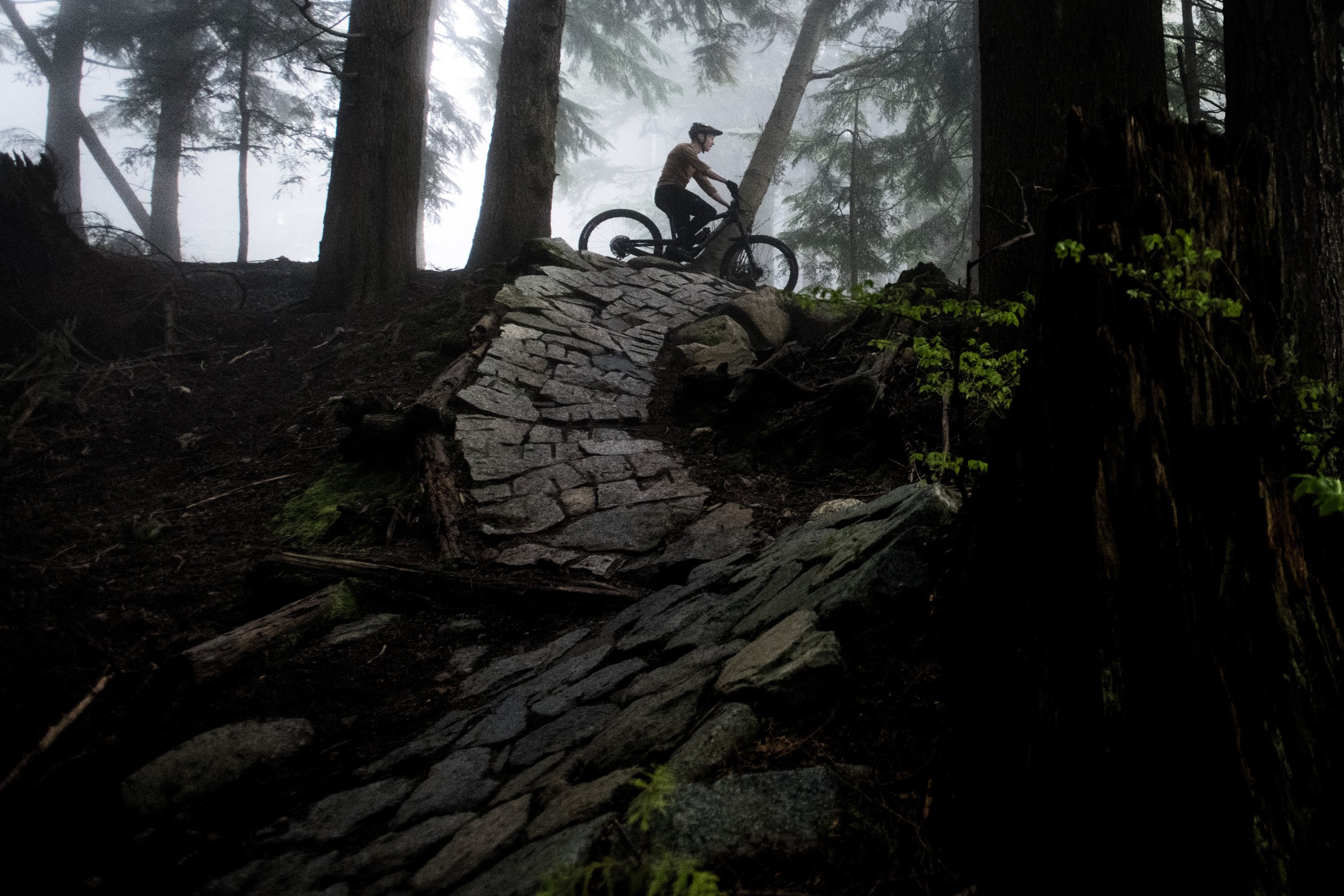 Coming off an (aggressive) 140mm bike, the chunder sends that were previously approached with a "this is going to hurt" perspective were sucked up with aplomb. Amazing what an extra inch of travel can do. Regardless, this is a beast sucking up mid to large hits. I didn't find that the smaller, high frequency chatter was being absorbed quite as readily - though that didn't seem to have a significant detrimental affect on traction. Could perhaps be improved with a bit of shock tuning (as discussed earlier).
Though the Megatower V2's suspension is more progressive than the previous build, it did still feel relatively linear with the given shock and tune. Despite a willingness to use lots of travel, full bottom was nearly imperceptible, and the bike still had great pop, boosting better than expected. Play is certainly not sacrificed for plow with this chassis - it's a fun jumper.
Final thoughts
Though this IS a nicely built, well-refined rig, with (mostly) great spec, as a miserly curmudgeon, a $13k price tag is not an easy stat for me to rationalize. Part of the premium funds a robust warranty - lifetime for frame, bearings (free replacement program is amazing), rims, bar, and even bottle cage. As someone that likes to hold onto bikes for a while, that kind of product support and the piece of mind it affords is certainly worth something; a value proposition of sorts? My only technical quibble would be with the shock spec - I'd even give up AXS shifting for another damper knob (or two).
So, what's this bike good for? Unsurprisingly, this would make a beast of an enduro race bike. A solid, confidence inspiring big hit chassis that's also quite efficient - beneficial on long, high exertion days. Said efficiency and balanced geometry also makes it impressively versatile; no one-trick pony, this was a pretty effective daily ride; and despite the aggressive numbers, the Mega worked great on a variety of terrain. Though I'm gravitating towards slightly shorter travel these days, I can see this filling the role of a long-legged trailbike - a one bike quiver, even (if you live in an adequately mountainous area). In all, the Santa Cruz Megatower is an impressively well-sorted bike.