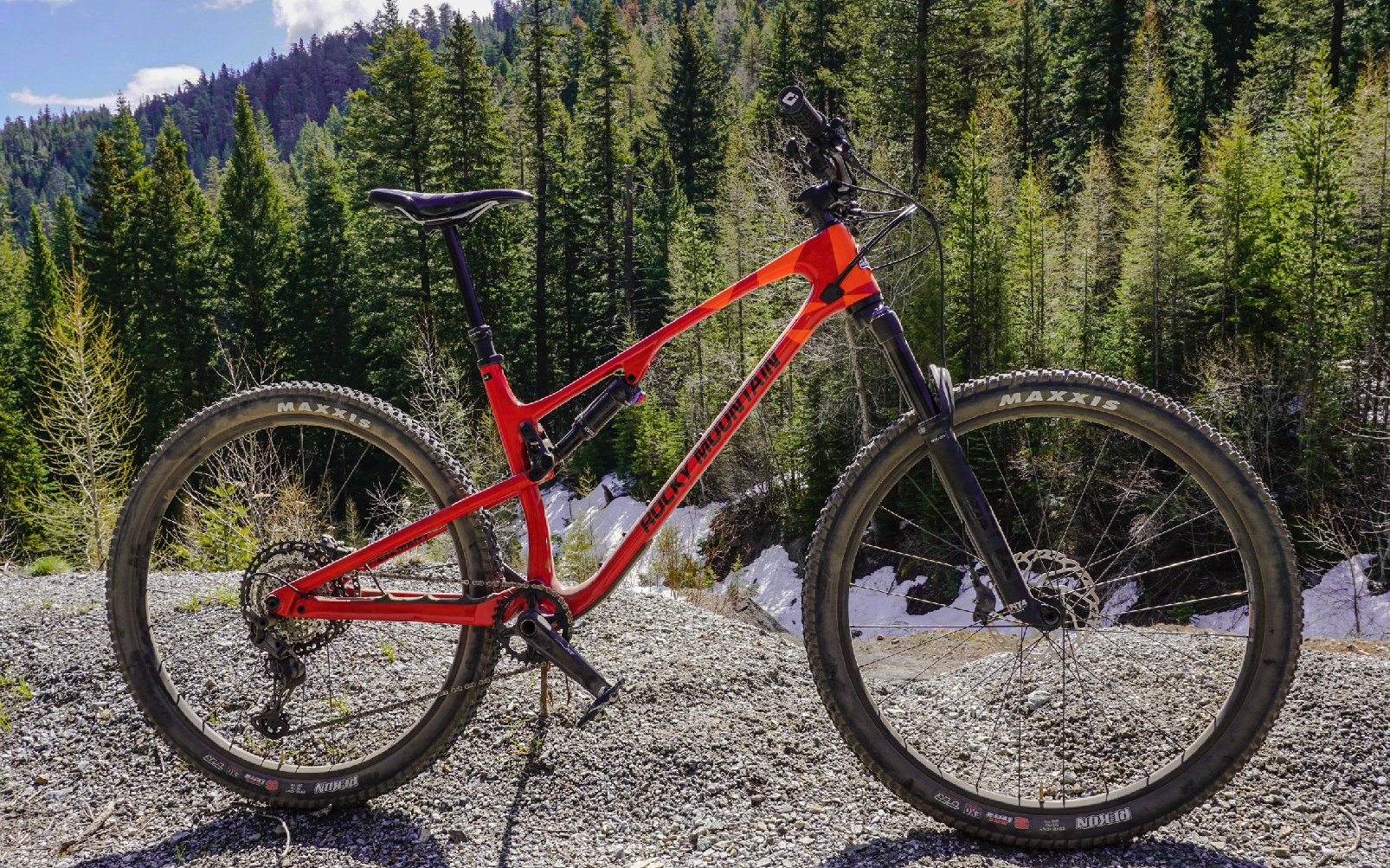 First Impressions REVIEW
2022 Rocky Mountain Element Carbon 70
The Slackening: Rocky Mountain's Element stretches the definition of XC
Rocky Mountain Element Carbon 70
$6819 USD | 7,879.00 CAD
XC has traditionally been a weight game, with priority given to reduction of mass over ride quality, traction, or comfort. As such, it might, at times, have seemed as if XC bike design has lagged a bit behind the rest of mountain biking's diverse families. Nowhere has this been more evident than with geometry. The rest of mountain biking has been angling toward slacker head angles, steeper seat angles and longer wheelbases for a decade or so now. Over in XC land frame numbers have for the longest time remained short and sharp, and only in the past few years has the XC world seen some cautious implementation of the new long'n'slack paradigm.
Rocky Mountain, however, has picked up the long'n'slack zeitgeist and run with it. The large size Element Carbon 70 bike you see here has a 65-degree head angle, a 76-degree seat angle, 120mm of rear travel, 483mm of reach, and a 1231mm wheelbase (in size L). Twelve Hundred and Thirty One Millimeters. That is long. How Long? Well, by comparison, it's 52mm longer than the wheelbase of a Specialized Epic, and 56mm longer than a Cannondale Scalpel. The ultra-traditional and barely suspended Trek Supercaliber gives up a whopping 95mm of wheelbase to the rangy Rocky.
"Ahhh, but…" I hear you say, "this Element is a 120mm bike. That's not really XC."
Okay, fine, I'll grant you that it's a bit more leggy than most dedicated XC race whips. But this IS what Rocky is positioning as its XC racebike. And Rocky's not the only brand following this path. Going like-for-like and calling up other 120mm XC bikes like the Kona Hei Hei CR/DL (1185mm wheelbase), or the Transition Spur (1219mm wheelbase), the Element still outstretches them all. It's the slackest, longest interpretation of XC yet. To put it in another perspective, this Element is a little under an inch shorter between the wheels than a Transition Sentinel, which most would agree is a pretty damn long bike. Or, just for the sake of weirdness, it's a degree steeper and a full 14mm longer than a 2018 Santa Cruz V10.
So, is this XC? While it could be assumed that going longer and slacker will make for a better trail bike, does it translate to modern XC race worthiness? What are the trade-offs encountered when painting a narrow niche with this particular broad brush? That's what I am going to be spending the next few months trying to figure out. In the meantime, here's a few first thoughts…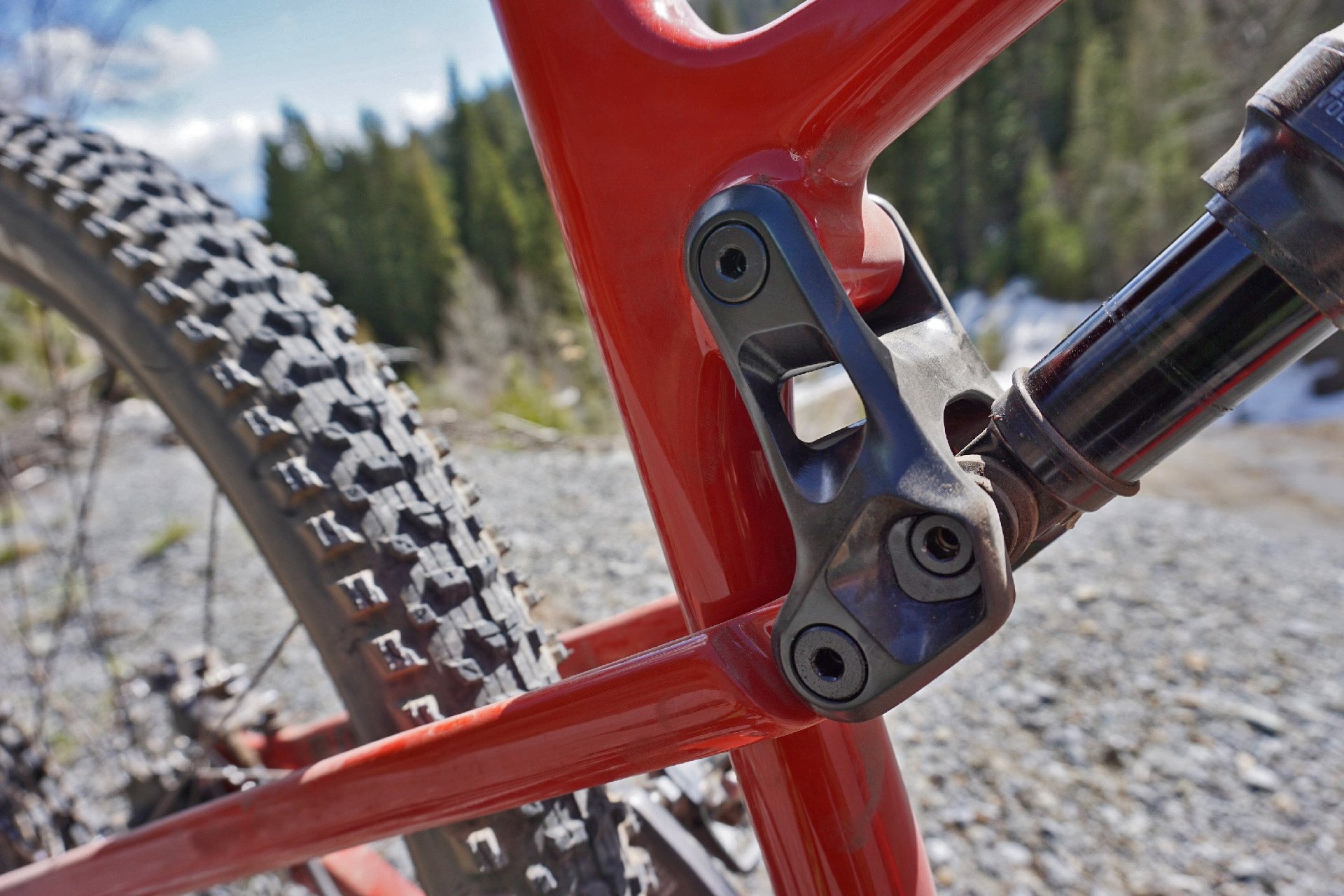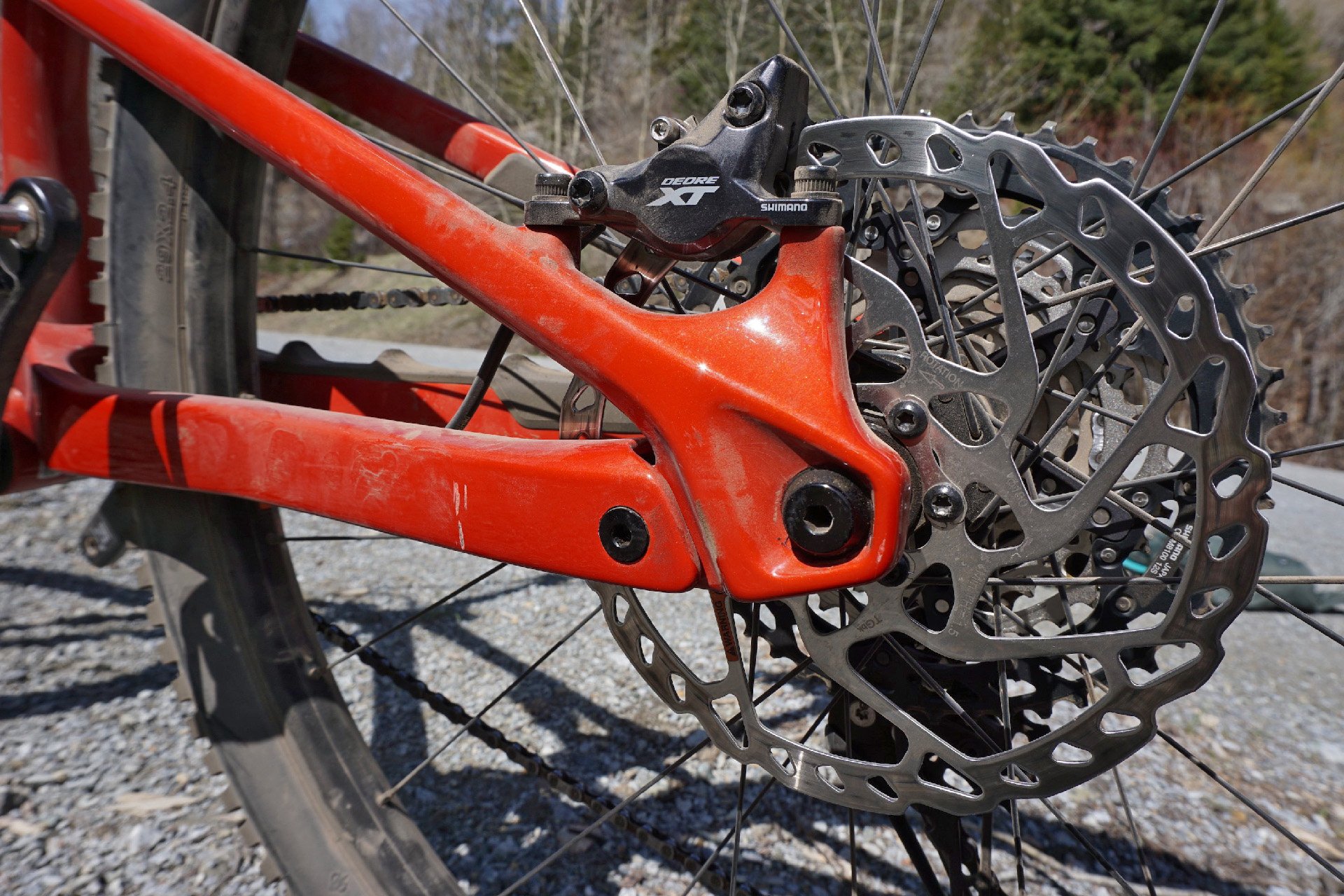 Frame
The carbon frame is slender and adorned with nice finishing touches. There are two waterbottle mounts, praise be, with the lower being one of those three-hole affairs that gives some choice as to where you may want to mount a bottle cage or other "accessory." The internal cable routing is sleeved and silent, and the ports allow for surprisingly easy cable and hose reroutes; being from the bottom of the world I run my rear brake on the left, and swapping the hose on the Element was one of the most painless reroutes I have ever undertaken. The rear Horst Link pivots are unobtrusively flushed into the swingarm, and the Ride-4 hardware is cleanly executed and simple to futz around if you're into trailside ride adjustment. We'll get into the whole Ride-4 stuff in a bit. This particular bike also comes with a 10mm cup at the bottom of the headtube. This stacks the headset a centimeter, effectively lengthening the headtube by this amount and slackening the head angle further than the numbers on the spreadsheet. At a squint, without an accurate gauge, I'd guess this probably slackens things by about .3 of a degree.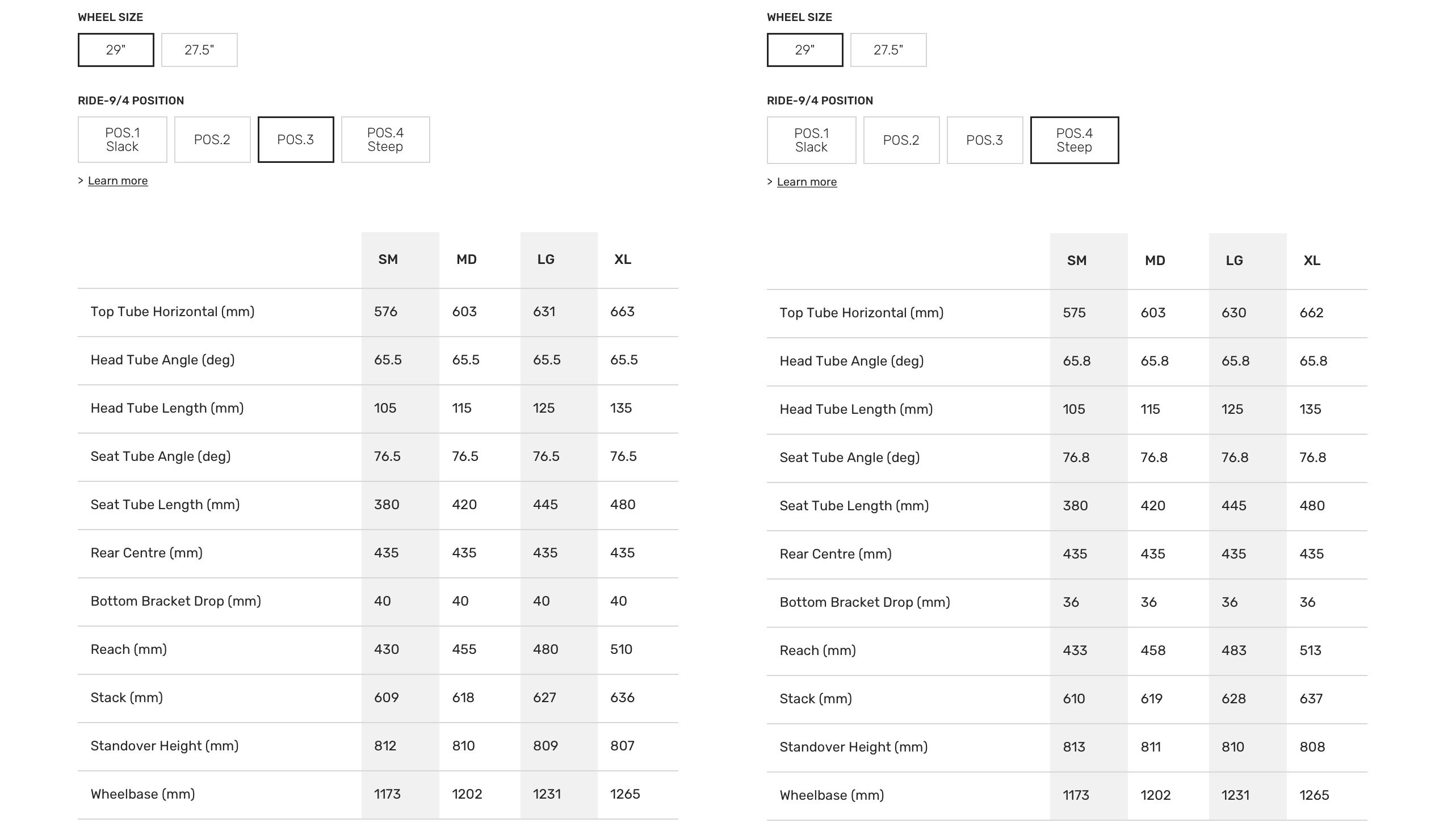 Ride-4 is a welcome simplification of Rocky's previous Ride-9 adjustability. Ride-4 consists of an eccentrically bored square-ish flip-chip mounted on the rocker link at the lower shock mount that can be nested in one of four different positions. According to Rocky Mountain, "the RIDE-4 adjustment system allows riders to quickly fine-tune their geometry with a pair of Allen keys. Four configurations are possible thanks to one rotating chip. This allows for subtle geometry changes with minimal effect on your shock tune." In the case of the Element, head angle ranges from 65 degrees in slackest setting to 65.8 in the steepest, with seat angles correspondingly shifting from 76 to 76.8 degrees. Or, in the case of Elements that come with this extra cup in the head tube, 64.7ish to 65.5ish degrees for the head angle, 75.7ish to 76.5ish for the effective seat angle. As for whether or not to expect a headset cup with a new Element purchase, hopefully I'll have an answer for that by the time we get to the long-term review.
Riding Impressions
So, is this an XC race bike?
I do not know.
Its long enough and modern enough in its geometry that I suspect some traditional riders will feel like it is lazy handling and maybe even lazy accelerating, and therefore NOT an XC bike. But I also suspect there's a lot of confirmation bias at work with some riders with regard to what feels fast versus what is actually fast. And in the case of the Element Carbon, speed is a very subjective thing.
It hauls the mail. Pedaling response is right away; it accelerates beautifully, and at the same time manages to stay more active and compliant in chunky climbing than any of the flex-stay bikes I've ridden lately. Seated climbing, it just motors up as fast as you can mash the pedals. The Horst Link rear end is more active than the current flex stay trend, which also means there is some degree of bob when standing and climbing, or when transitioning from seated to standing. If there's any feeling that this equates to "slow," I'm going to withhold judgement until I get to run some stopwatch times between this and other, conceptually sharper bikes. In almost every climbing situation I've been in so far, from heinous steep loose fire roads to seated wattage burners to ledgy uphill singletrack, it has been an absolute joy to pedal.
In rolling terrain and flat corners, the length of the bike becomes very apparent. This is where old school riders will feel slow. Especially old school riders who are used to hanging off the back of their steep and short bikes out of necessity. Hang off the back of the Element and kiss front end traction goodbye. This is a modern handling bike, and as such it demands that its rider stay centered and keep a lot of weight over the front. The front traction, or lack of it, isn't exactly helped in loose terrain by the Rekon 2.4 rubber, but by the same token, these are still substantially beefier tires than most really serious leg shavers are likely to want to run if they're pinning numbers onto their jerseys. Suffice to say that the handling is not helped by old habits. Get forward, push down on the bars, and make it turn. I think the most fitting analogy for the way the bike feels is that one tends to ride "in" this bike, rather than "on" it. This is not a criticism. However, having toggled the Ride-4 chip from full slack to full steep, the Element corners a lot more accurately and easily in the steep mode than the slack. And is still battleship stable.
As speeds increase and the ground tilts downward, the Element just flat out eats the lunch of any XC bike I've ever known. I've had a solid amount of saddle time in the past two years aboard three flex-stay bikes; an Epic Evo, a Kona Hei Hei, and a Transition Spur, and those are all on the "progressive" end of XC design. The Element is more composed, more stable, more plush, and more fun than any of the aforementioned trio. The bike has an airy feel that makes it wonderful to mash into ledgy, techy ups and downs, and it stays planted and smooth way past the point where you run first out of tires then out of suspension. And even when the suspension has clanged past its limits, the bike doesn't feel hell bent on ejecting its pilot or snapping in half. It's light feeling and super fun to wheelie, it can be pushed into different lines without getting too twangy, and it performs with about as much broad and capable sophistication as you can expect from any 120mm travel bike. I'm really looking forward to a summer on this bike.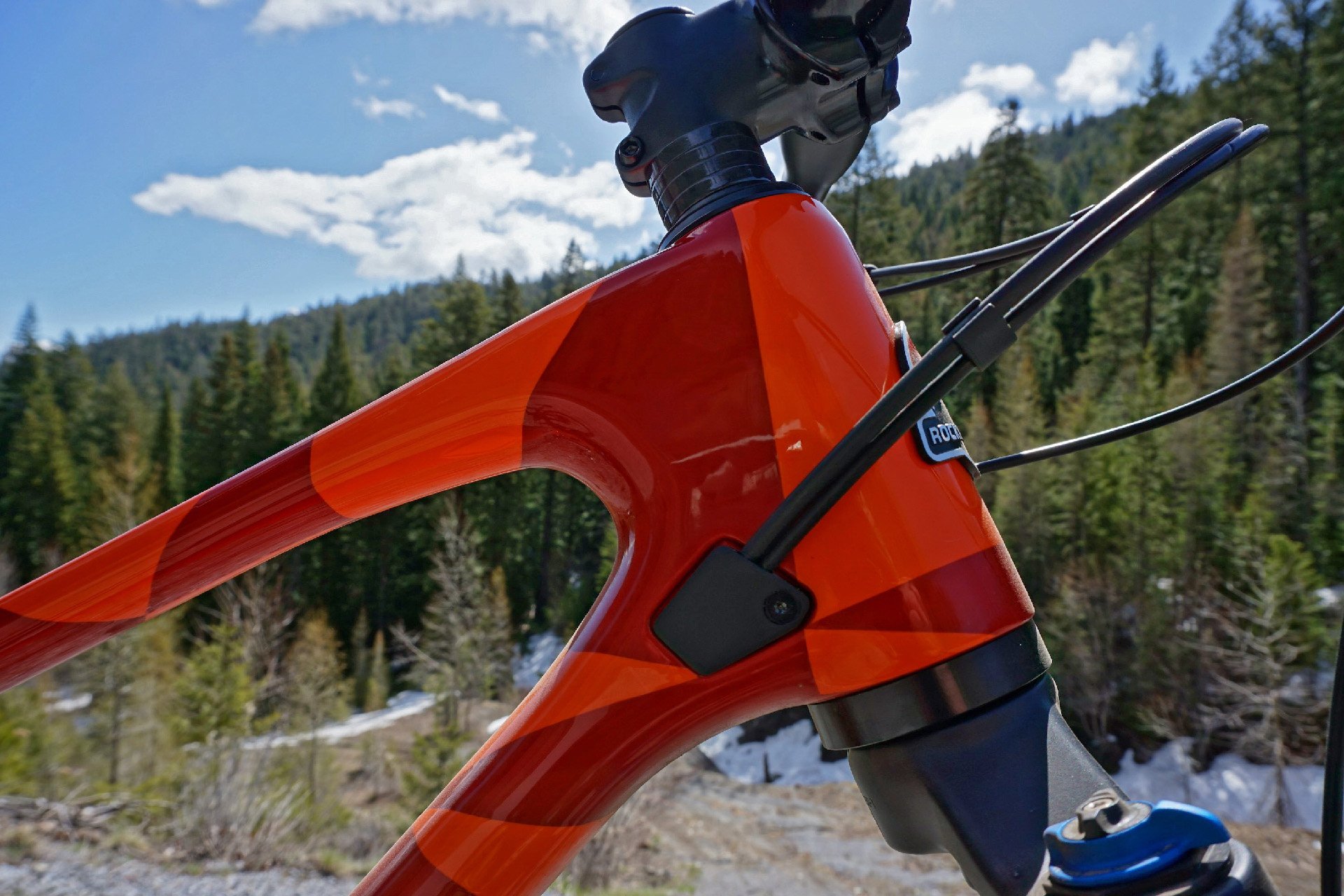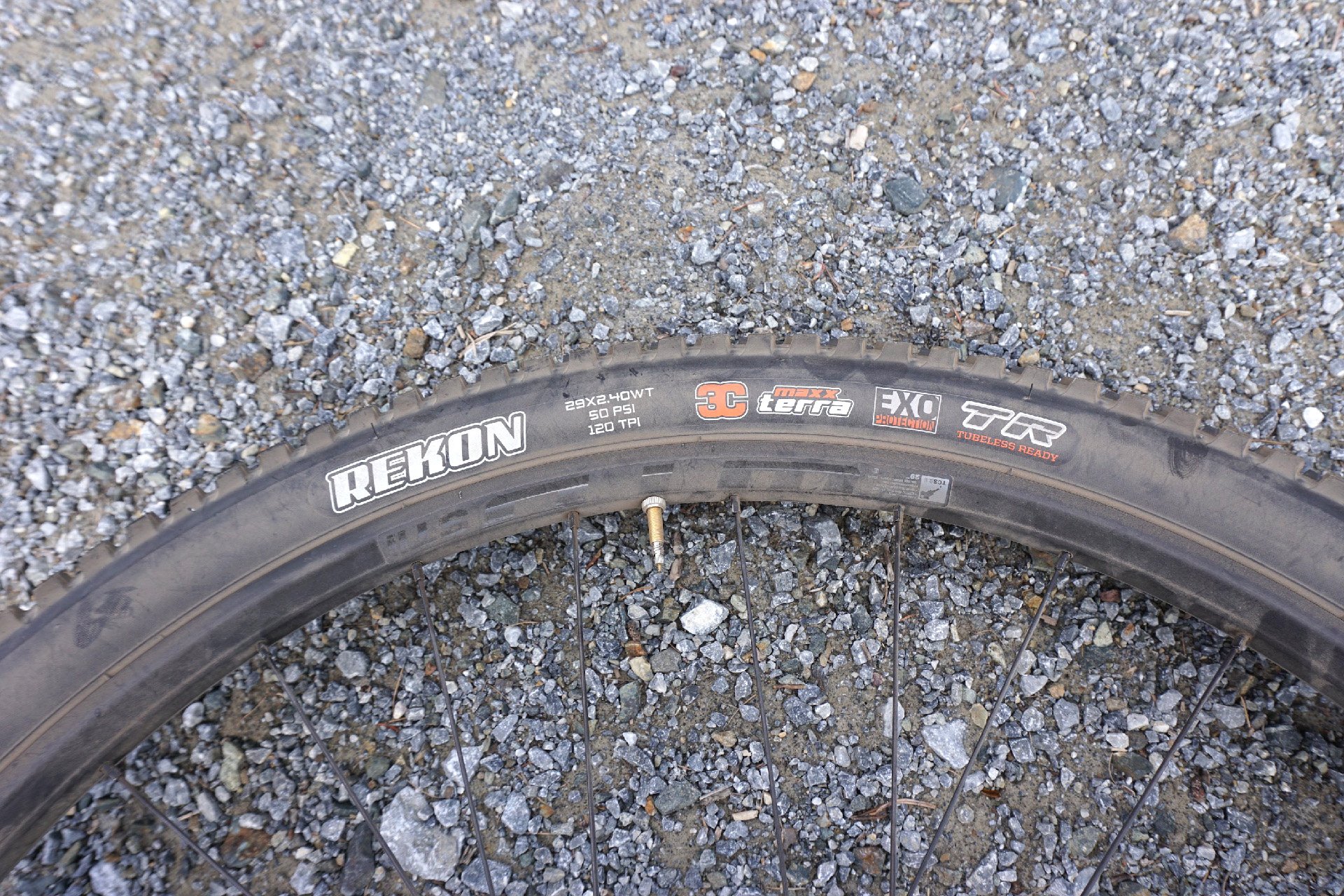 The Devil's Details
Straight across the board XT built on this level, with a RaceFace dropper post and lever, RaceFace hubs laced to WTB ST Light i27 rims, and those 2.4 Rekons. Rocky Mountain bars in 760mm are maybe a nod toward XC intentions these days. The XT brakes are 2-piston units front and rear, which might be considered XC territory, except there's a 180mm rotor at each end of the bike as well. It is, all things considered, a decent component mix that speaks to general purpose utility more than it does trying to appease either end of the bell curve.
A Fox DPS Elite shock does the business at the rear, and there's a 130mm travel 34 performance Elite up front. The shock feels well matched to the bike's kinematics, but heavy riders (talking those over 200 pounds here) are going to need to pump a whole lot of air into that shock to get it to play nice. I'm 190, all kitted up with backpack and ready to ride, and am running 230psi in the shock at the moment. That has the sag at about 13mm, and I think I might want to put a little more air in there. Up front, while I've had mixed feelings about Fit4 dampers in the past, the fork on this bike is so far feeling really, really good.
If there's any one area I am going to futz around with, it's going to be wheels and tires. I am curious to see how much more responsive the bike becomes by ditching the stock wheels for something really light. And at the same time, I am curious to see how it behaves by pushing the tires in either direction – either going full XC-nerd and slapping some sub-600 gram flat magnets on there, or laying in some nice 1000-ish gram low durometer, big knob meats and seeing just how rowdy things can get.
Otherwise, it's a runner. I'll try not to kill myself.