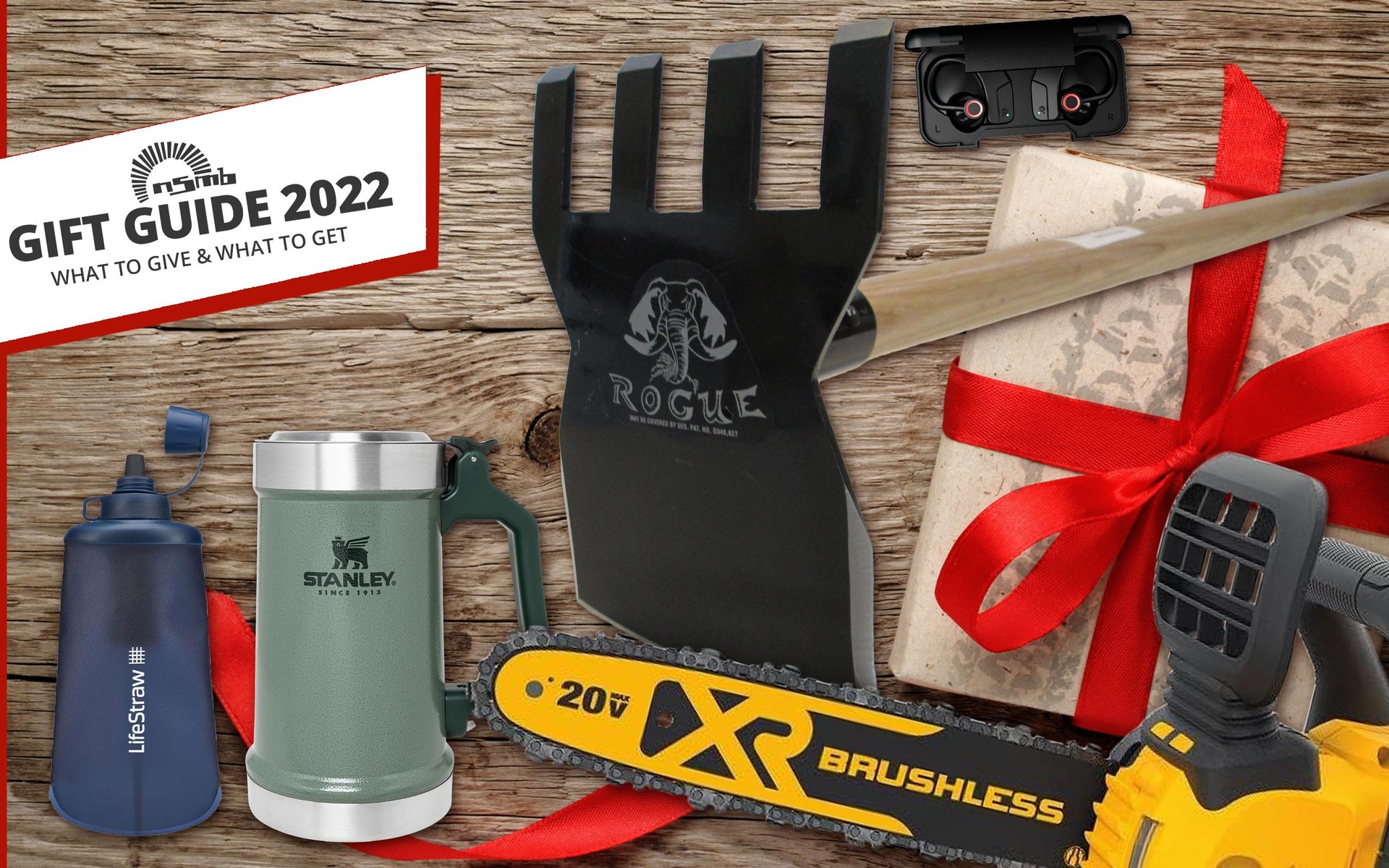 UNIQUE GIFT IDEAS
2022 Gift Guide - Week 3
Lifestraw Peak Series Collapsible Squeeze 650 ml Bottle with Filter
I've written about this bottle before, and for the same reasons I like to use it, I think it makes a great gift. Whether your recipient is a rider, hiker, or traveler, this collapsible Lifestraw bottle will be well-received. Quick and easy to use, effective against almost anything you need to worry about in your water (except viruses), it's also tough and will last a long time before the filter needs replacement. There's also a 1-liter version, but I find the 650 ml size packs easily into a jersey pocket or hip pack. Extend the length of your ride if you know you'll be crossing water, or, as in my case, use it to supplement how much you can carry because your trail dog loves running so much that he doesn't always stop to drink when we cross a stream.
Protects Against 99.99% of bacteria, parasites, microplastics, silt, sand, and cloudiness 
Pore Size: 0.2 micron
Membrane Microfilter lasts up to 2,000 L | 500 gallons
Weight: 3.2 oz | 102 g 
BPA Free, FDA approved, premium materials
Includes: LifeStraw Peak Series 650ml collapsible squeeze bottle with screw-top cap and tether, backwash accessory, user manual
33 USD at Lifestraw
---
Stanley Classic Bottle Opener Beer Stein | 24 OZ
Sometimes you want to keep that post-ride beer at the trailhead on the DL, or maybe a koozie won't do the trick to keep it cold. Maybe you're a beer mug person...the point is there are plenty of reasons to like this stein from Stanley. After years of Bomber domination, cans are the new normal for craft beer, and tall boy cans at that. And that has meant less need for bottle openers. That doesn't mean I don't appreciate a clever one, and this stein has a clever one, in case it's ever needed. Better than that, though, is the double wall insulation and steel lid that keeps carbonation in, and other things out. And plenty of room to hold the contents of your tall boy with room to spare.
In other news, Stanley now has a Canadian website, which means Canadian distribution, which means all products now ship to Canada, with cheaper shipping and no duty. This opens up a lot of their great products that were formerly hard to find at local retailers. To celebrate, Stanley has set up a 20% off discount code for NSMB readers: NSMB20. Don't worry, American friends, you can use the code for 20% off in the US store as well. And yes, that code stacks with current sales on the site.
18/8 stainless steel, BPA-free
Double-wall vacuum insulation
Stainless-steel lid
Integrated bottle opener
Heavy-duty handle
Steel lid keeps carbonation in and other things out
Dishwasher safe
This stein is 30 USD (currently on sale), but Stanley has tons of amazing vessels for beer, wine, or coffee (we're going to keep our heads in the sand about the TikTok Quencher craze for now).
---
DEWALT 20v Chainsaw Kit with Brushless Motor
If you think battery-powered bikes are moving in quickly, the cordless tool market would like a word. Battery-powered drills and impact drivers have been around forever, and the latest generation are lighter, more powerful, and last longer. Tool choices are expanding just as fast: DeWALT has gone from one battery-powered chainsaw to no fewer than 6 (from 12-20" bars) as I write this. As with any cordless tool system, you're best to decide who makes the tool(s) you really want, commit to one battery system, and buy from that family as your tool kit expands. For me, that system became DeWALT by default when I pulled the trigger on a drill/driver kit so I could build a mini home for my bikes (aka 'the shed'). Last year, I discovered this 12" chainsaw and at first dismissed it. I'm a chainsaw noob, but I thought a battery-powered 12" chainsaw sounded like a bit of a toy. Then I started reading reviews and comments online and it started to sound more like a pint-sized powerhouse. "Perfect", I thought - this will let me buck smaller logs into firewood and cut out deadfall (my new rainy day hobby). The ability to justify something mildly bike-related with a solid 'get shit done' task list at home was too good to pass up.
It arrived one glorious day last summer, before the outdoor fire ban went into effect. I went out and got some chainsaw oil and set to work on a pile of logs I'd assembled that were destined for the fire pit. My 20v batteries did an admirable job but the 60v Flexvolt battery I have from another kit is even better. Whatever battery you use, this small saw is formidable. It's also easy to strap to the back of a pack, which I've done several times now, and its manageable bar length and light weight mean it's not a chore to hike or ride with it. I've taken out deadfall and widow makers, a few trees around the property that should never have been planted, bucked plenty of firewood. I have but one complaint: the bar oil reservoir is known to leak, so you're well-advised to drain it or fill it carefully and store the saw on a rag. I've yet to dig into figuring out a better solution, but it hasn't been a big problem so far.
Do with this information what you will: battery-powered chainsaws are quiet, which makes them nice to work with, but also means you won't disturb your neighbours, or give away the location of your work site. The only downfall is it also makes them terrible as a noise accessory at your next World Cup Downhill. Don't stick a fork in gas saws just yet...
This saw or one of its larger siblings is a show stopper of a gift for the person in your life that likes to cut wood. If your favorite trail builder already has a saw, do a little research into what batteries it uses and get 'em a nice one (brace for impact on the price, though).
The DeWALT 20v Chainsaw with 12" bar can be bought as a tool only or with a battery and charger and costs 269-409 CAD depending on the kit.
---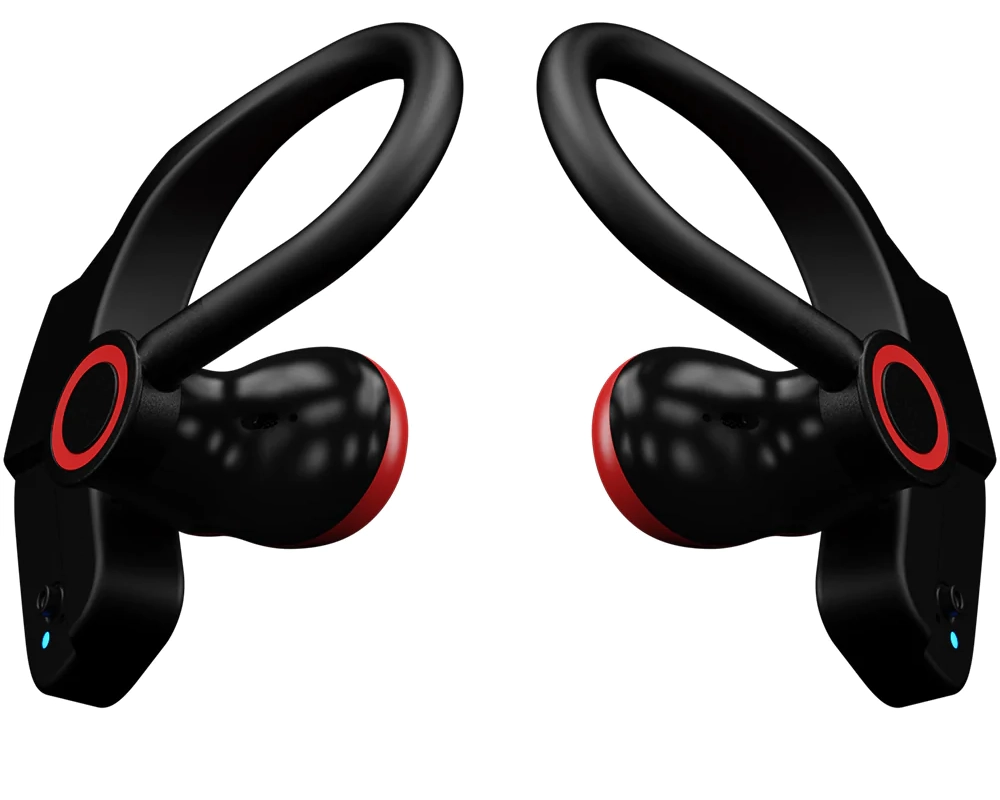 Earshots
The quest to find good headphones for riding continues. I generally find music too distracting, except for gravel road riding or mellow climbs, but do enjoy a podcast when I'm riding alone, especially if I'm on a loop I know well. The list of criteria for headphones that work well for riding is long: they must stay in your ear(s), allow you to hear what's happening around you (whether by passively or actively allowing external sound to filter through), stand up to sweat, impacts, rain, dust, etc. That's without mentioning sound quality, battery life, connection to your phone, comfort, and compatibility with helmet straps and eyewear stems. It's a long list, and while big advances in wireless ear buds have been made, the perfect ones don't exist yet.
Earshots are not the first wireless ear bud designed specifically for sports, but they're one of the best I've tried, especially for the price. They're not perfect - I'm going to review them in more depth soon but none of the issues I've had are big minuses and again, for the money they're terrific. For now I can recommend them for anyone looking for wireless ear buds that won't come off, sound good (particularly for spoken word/podcasts/phone calls for which they're tuned but also for music), have good battery life with lots in reserve in the case. At 136 CAD and free shipping, they're the best value going right now for sports buds that stay in place.
136 CAD (free global shipping) - Earshots
---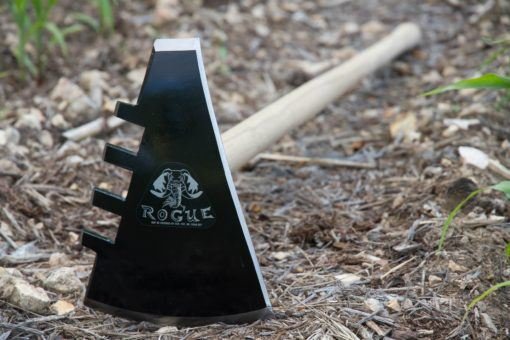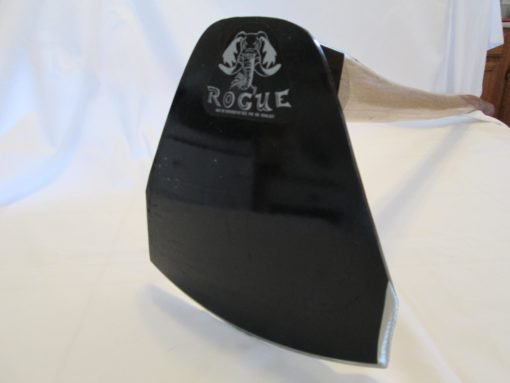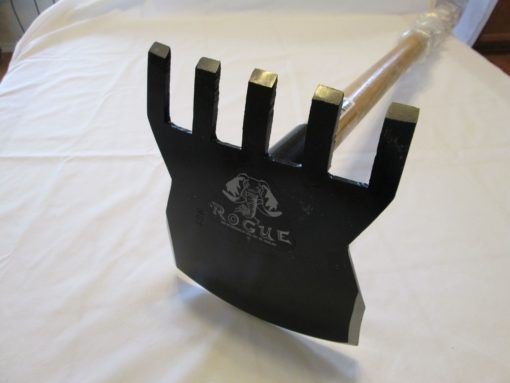 Rogue Tools
This is a recommendation from Mike Ferrentino so we turned it over to him to explain:
When it comes to digging in the dirt, there is no shortage of opinions about what tools are best for the job. Depending where you are digging, how you are digging, and why you are digging, there's a ton of ways to swing some metal at the ground. And, once you start breaking handles and warping digging heads, you learn pretty quickly that there is also a mighty wide range of quality out there.
If you want to make the dirt sculptor in your life truly happy this winter, you can't go wrong with something from Rogue Hoe. Rogue is a family owned outfit in Missouri that have been handcrafting tools from recycled plow discs since 2006. Firefighters all around the country swear by them, and most trail builders who spend any real time benching dirt similarly acknowledge that Rogue tools are worth every penny. They may not be the cheapest, but for handbuilt tools that outlast most hardware store equivalents by several lifetimes, made by folks who actually answer the phone when you call with questions, you can't really beat them in a real world valuation. Rogue are also totally supportive of mountain bike trail building, and IMBA members get 10% off all purchases.
My personal recommendations: The 70AR Travis tool (89.95 USD) looks like a cross between a medieval combat weapon and something Shrek might use in the garden. Its triangular head has a broad cutter for benching, a narrow cutter for hacking at roots, a sharp flat side for shaping, and a rake. It's exceptionally versatile and also weighty enough to move some serious dirt. The 70HR (79.95 USD) has a broad digging/chopping surface on one side and a rake on the other, and the 85H "Boss" hoe (76.95 USD) is one of the singlemost effective benching tools I have ever used. For lighter duty work or smaller people, these two tools are also available in smaller, lighter, configurations (the 55HR, 70H, 60H, and 55H). For the gardeners on the list, Rogue also makes some impressive, effective, and dangerously sharp garden tools. www.roguehoe.com