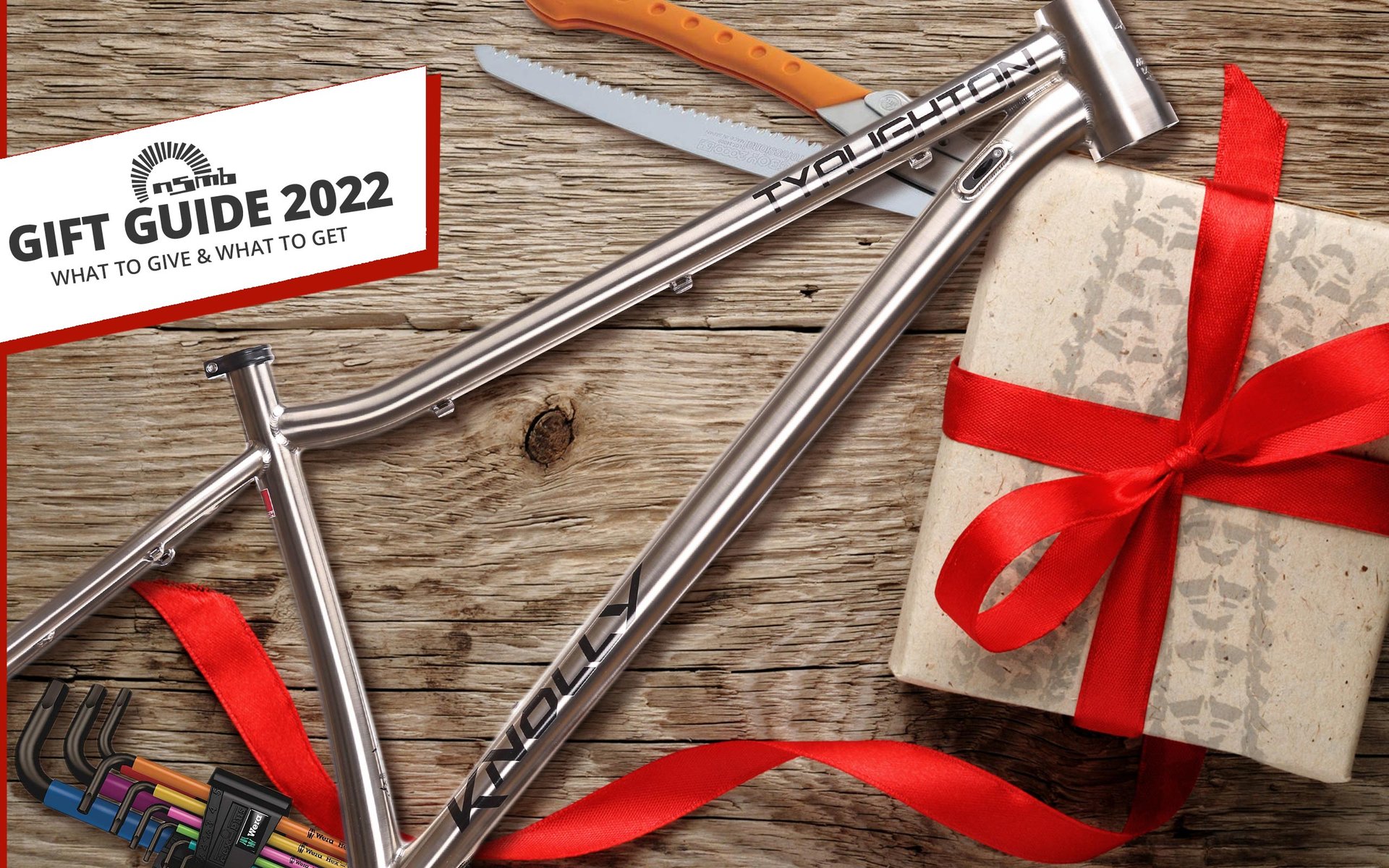 THE GOOD STUFF
2022 Gift Guide - Week 1
The whole world is on sale.
It's a jarring transition every year on November 1st when the whole world of retail switches over from Hallowe'en to Christmas (we see you, too, US Thanksgiving, Hanukkah, Kwanza, etc). It's easy to avoid malls and Christmas carols played way too early and often (can we all agree on one week, total?), but for all of us living in the digital age, the onslaught of Black Friday madness is crushing. I spend a lot of November playing wack-a-mole with my inbox, mashing that unsubscribe button without mercy.
I betcha Elon Musk wishes he'd waited for a Black Friday sale before running his mouth about buying Twitter. Zero return policy on that one, goofball.
This will be the fourth year for our gift guide. We try pretty hard to balance it out so that it's a useful reference for those of you out there that need a gift for a loved one, a buddy, a boss, or your favourite trail builder. And there are lots of ideas in past editions, so feel free to check those out as well (2019, 2020, 2021).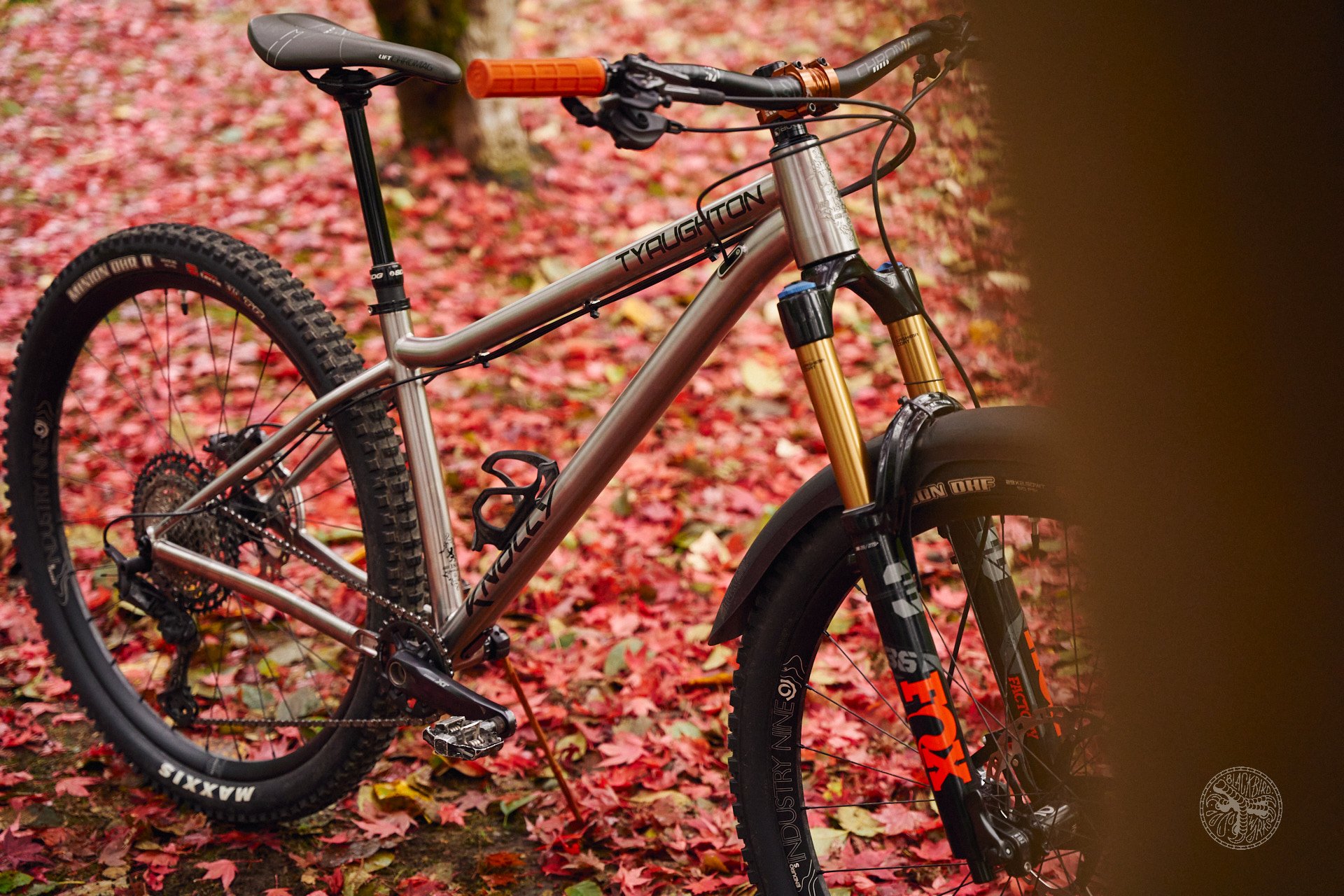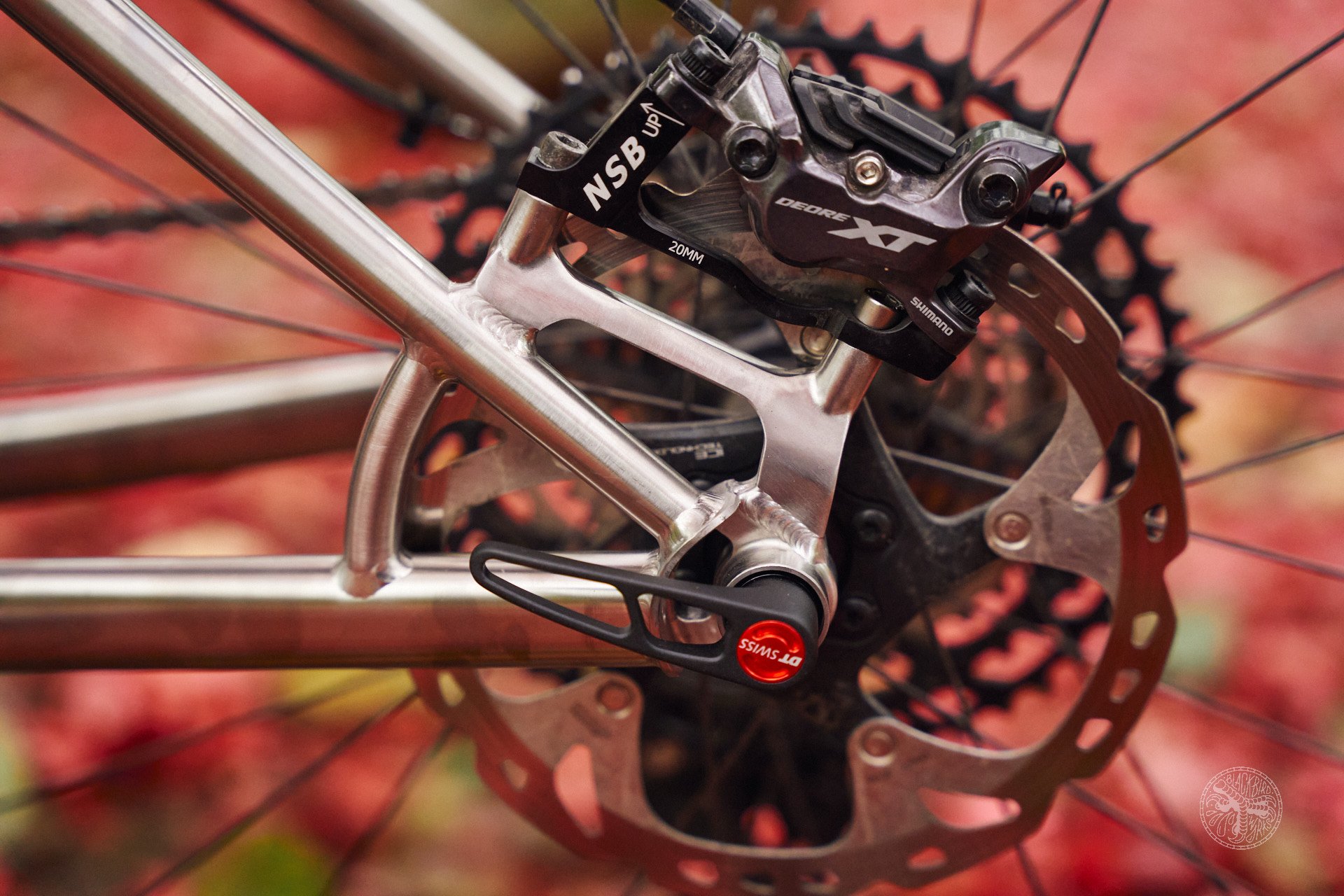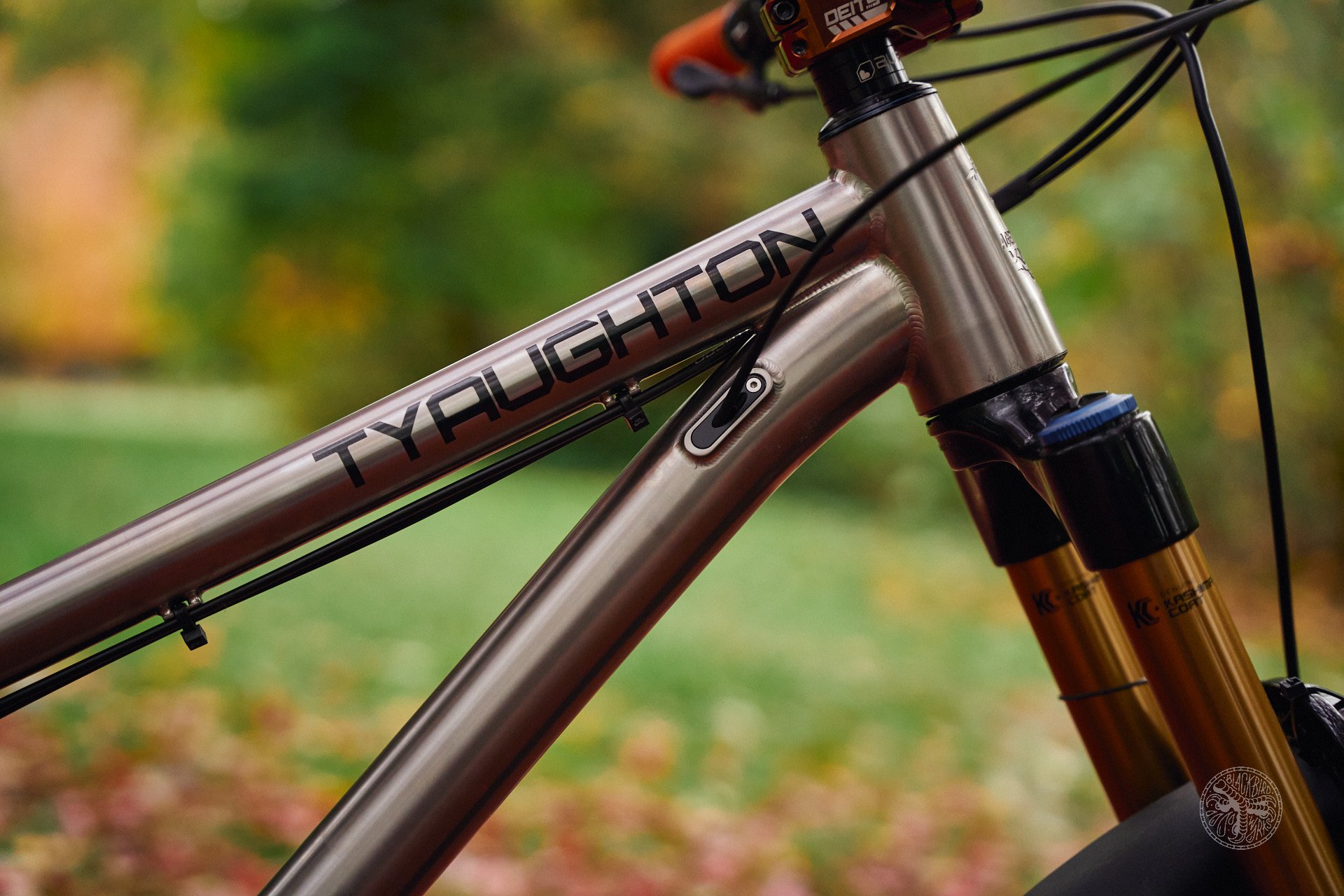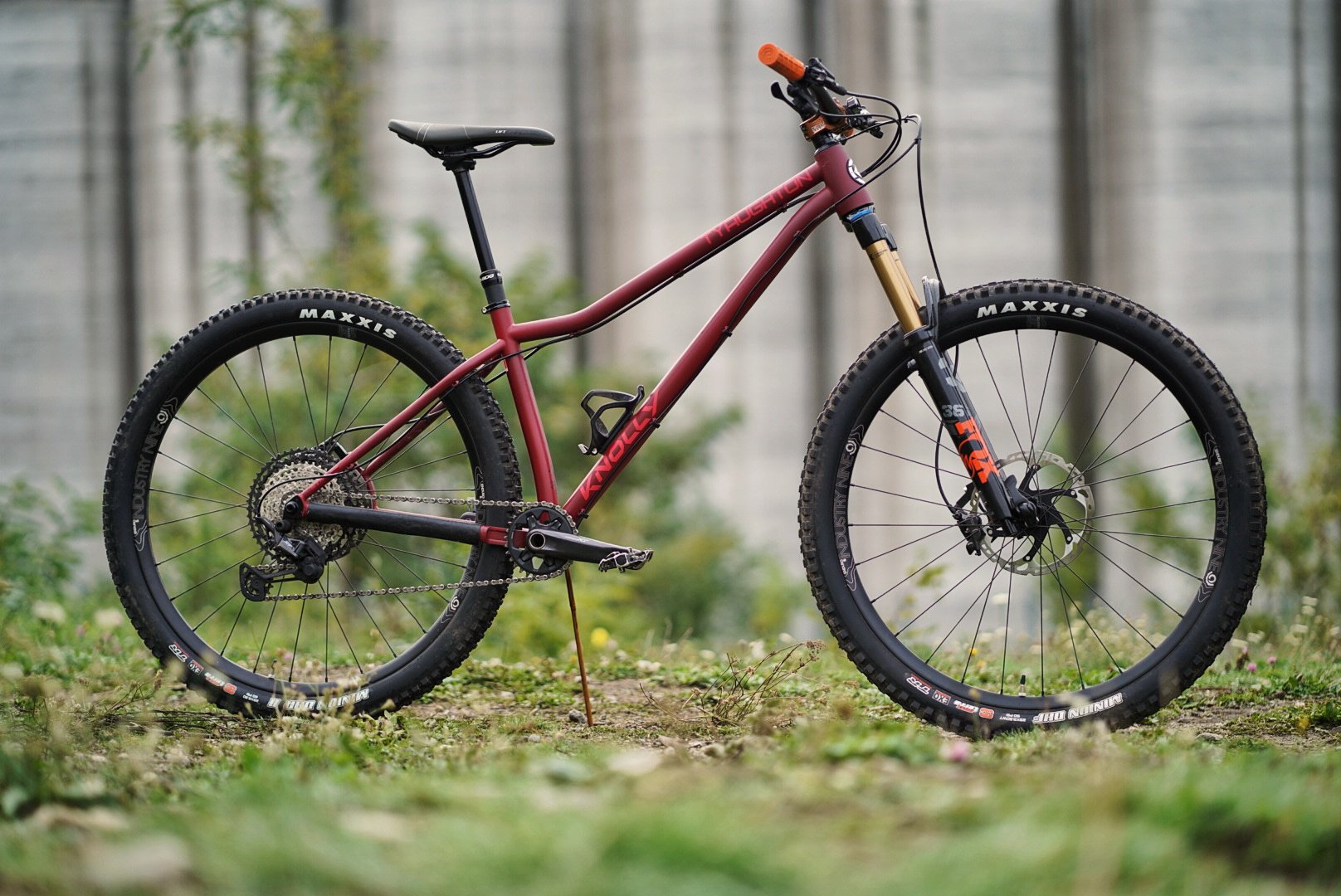 Knolly Tyaughton Titanium Frame/Bike
The world has caught on to the unique attributes, but mostly the raw sex appeal of Titanium. For a long time there, though, cyclists were ahead of the curve in their admiration of all things Ti. Even though the high end bike world has mostly moved on to carbon, the sight of a Titanium frame still elicits a very visceral response from bike geeks. Knolly's Titanium Tyaughton is no exception, and it gets bonus points for combining Ti with the allure of a hardtail with contemporary geometry. Deniz wrote about his time with a 'Ti Ty' yesterday (don't miss Mark Mayo's entertaining article) and I don't think I'm the only one that spent a little extra time admiring his photos of those polished tubes.
It would be a very lucky recipient indeed who found one of these beauties wrapped up with a 'to: you' card attached to it. But there's nothing that says that card also can't say 'to: me'. Second steed, winter ripper, or show pony - whatever the role, a Knolly Tyaughton (There's also a steel version, which is almost as sexy) would fit right in.
Knolly Tyaughton Titanium: 5,899 - 6,499 CAD // USD (Frame only: 2,999 CAD)
Knolly Tyaughton Steel: 3,099 - 4,499 CAD // USD (Frame only: 999 CAD)

"Emancipated from the cacophony of the streets, the mountain bike drew us into an adventurous, undiscovered realm where Mother Nature ruled supreme, where challenge eclipsed toil, and where camaraderie and ingenuity trumped the mano-y-mano pettiness of riding on the road." - Richard Cunningham
Rapha Off-Road Heroes
Every year I like to include one book on the Gift Guide list. Unfortunately, there aren't a lot of books in the MTB canon, but if you like nice photography matched with digestible anecdotes - I think these criteria make this a coffee table book - then Rapha's Off-Road Heroes is worth a look. This is not the first book Rapha has published, but it is the first about mountain biking, and while it doesn't claim to be a definitive history of the sport, nor a complete accounting of all the most influential people, it is a very enjoyable read for everyone from crusty, die-hard devotees to newcomers to mountain biking. 254 pages of fancy, Swiss-bound photos and stories, including a foreword by Richard Cunningham, and words by RC, Guy Andrews, Guy Kesteven, Tym Manley, Geoff Waugh and Matt Wragg.
This book is an unofficial ode to the history of mountain biking, from the off-road roots of the bicycle all the way through to the future stars of the sport. Mapping its progress from back country roads to globally-watched races, Off-road Heroes remains a reflection of the riding it chronicles; fun, free and a little different.
Rapha Off-Road Heroes is available for 55 CAD // 40 USD.
Smartwool Anchor Line Shirt Jacket
Flannel is a word that is misused as much as Enduro. Most of what is marketed as 'flannel' really just means 'plaid' but real flannel is a wool or yarn that can vary in thickness but is intended to handle the elements in places like Wales, where flannel may have originated. I never heard it put better than it was by Coastal Crew lads and true Canadian woodsmen Curtis and Dylan who once told me: "real flannel is too warm to be worn inside". In other words, they're outdoor shirts (or shirt jackets) meant for working outside in weather. Places where beards are face warmers, not fashion accessories.
Brands marketing plaid shirts to lumberjack wannabes and pavement-princess driving bros have since hijacked the word and the garment, but that doesn't mean there aren't a lot of legitimate variations on the original theme. The Anchor Line Shirt Jacket from Smartwool just showed up a few days ago, and I haven't taken it off. Yes, I have been wearing it inside, but it's slightly over the edge of comfy inside - it's warmer than any other 'shirt' I own by a long shot and to be fair, my office is pretty cold, so by Curtis and Dylan's standard it easily qualifies as a true flannel. I'll be riding in it (tonight, I think) in cold and dry weather, as well as wearing it when I'm out hiking, foraging, and clearing the incredible amounts of deadfall that are all over our trails right now.
The Anchor Line Shirt Jacket is made from a blend of 80% merino wool with 20% nylon for structure. This blend ratio is not too unusual for a flannel, but Smartwool has wisely stayed within their lane here by using merino and ended up with something unique. It's a light duty jacket or a fairly heavy duty mid layer and excels in either function as long as you're realistic that it's not water- or windproof (wool does have some mild water resistant properties but not to the extent we need it in a coastal climate) but it is warm as hell and breathable. I'll report back after I've had a chance to use it some more but so far, this is my new favourite shirt(jacket) along with the nearly untouchable Kitsbow Icon, but the Anchor Line is less expensive and currently on sale - see below for the best pricing I found.
80% wool, 20% nylon
Button-snap front closures and chest pockets
Back vent at hem
Relaxed fit
160.99 CAD at Altitude Sports (reg 230) CAD // 126 USD at evo (reg 180)
Silky Professional BIGBOY 2000 Folding Saw XL Teeth
When I mentioned taking care of your favourite trail builder in the intro, this Silky Big Boy was the kind of thing I had in mind. A few years ago I recommended the Bahco Laplander, and I still stand behind it as a capable and lightweight folding saw that can take out smaller logs and trail obstacles with its 7 1/2" blade. I still have it, and it still works well and fits into most hip packs and every riding pack I own, however one of my favourite trail builders, Jerry Willows, was quick to point out that if you are a student of the school of 'buy once, cry once' then you gotta go with a Silky. Last Christmas, I was the recipient of this made in Japan saw, and I took it out on day one to my favourite local loop and spent 3 hours cutting out about 50 trees that had fallen over in the snow and wind of last December's winter-pocalypse. It has since ridden shotgun on a bunch of trail-clearing outings and I have to admit that as much as I thought the Bahco was a good saw, the Silky Big Boy is in another dimension. It's also much larger (the blade is 14.2" long) and costs about 3 times as much, however I've used it to quickly clear logs of a much larger size than the Bahco can handle, and the blade remains razor sharp.
Whether you're buying for yourself or your trail builder buddy, the Silky Big Boy 2000 screams 'no messing around'. The rubber handle and two-position locking blade fit very easily in the hand, and it is quite large when you deploy it for the first time, but relatively light for its size at one pound. It works on the pull stroke only, but trust me, that's all you need - this sucker cuts like it's the only thing that matters.
98.95 CAD (everyday at MEC) // 76.99 USD (every day at REI)