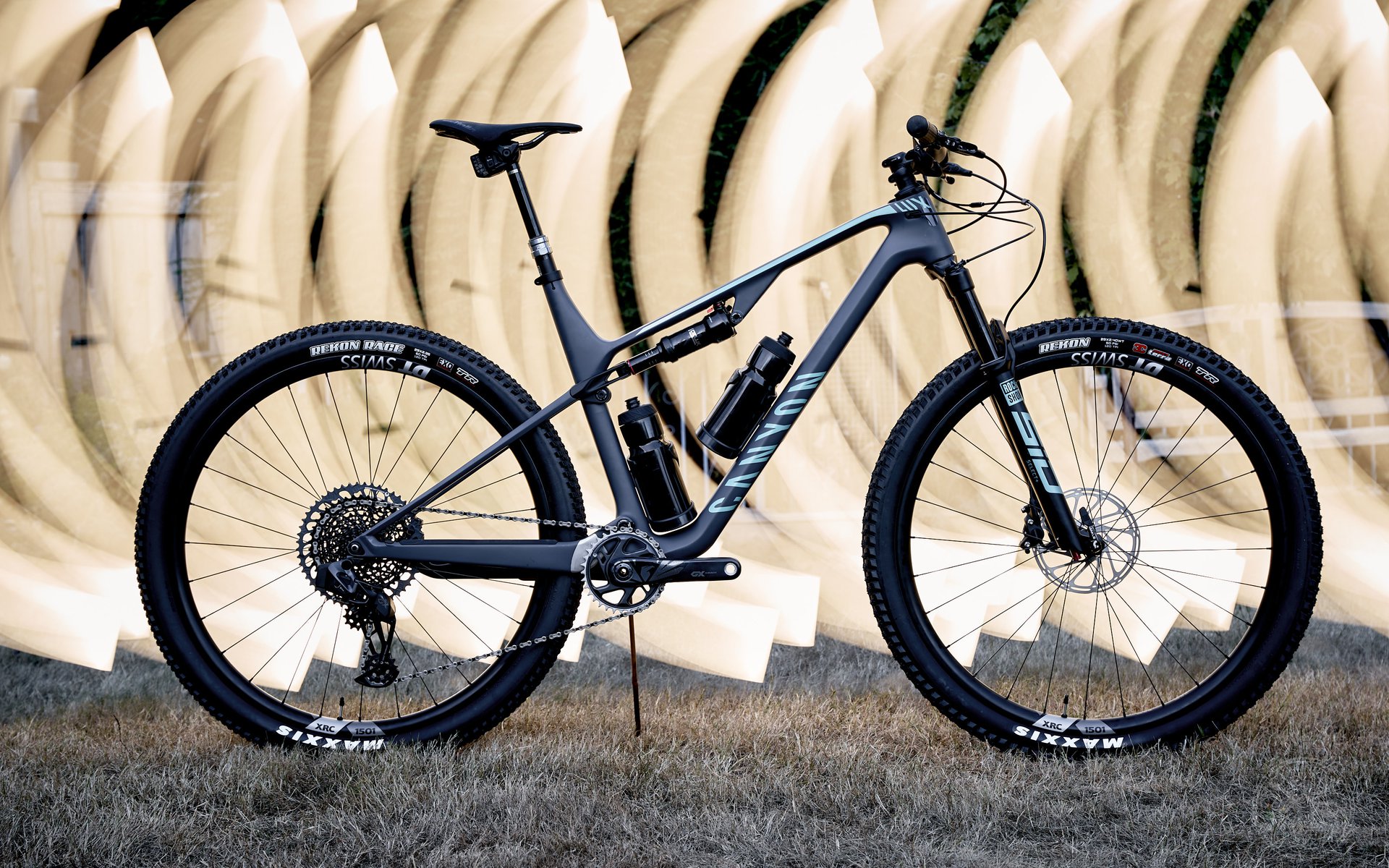 REVIEW
2022 Canyon Lux, Trail Bike?
What Lux Is
I enjoyed most of my time with the Canyon Lux Trail and I have many positive things to say. Actually, in terms of the rear suspension, it's exactly what I'd be looking for in a personal full suspension bike. That's both considering the amount of travel and the performance. I'd even pair that 110mm of efficient rear travel with a 120mm fork just as Canyon has done.
On the other hand, I think this bike suffers from being an evolutionary step. It's a next-generation World Cup XC bike dressed up in the marketing of a trail bike. It's a BC Bike Race (BCBR) bike that's good on the North Shore at the time of year that the BCBR circus would normally roll through town but less so for the other 3/4 of a year of Raincouver riding. And, unlike other machines with great potential, a few component swaps aren't enough to get the fun factor to an acceptable level on local terrain, year-round.
This bike efficiently makes traction up wet greasy roots and in loose terrain and it was dreamy to climb. The 28lbs, with pedals and a DHR2 front tire, seems on point and despite having ridden bikes in lighter weight classes, I've never ridden a bike that floated up smooth or technical trails so pleasantly.
I overextended the combined descending capabilities of the Lux Trail and myself on our first couple of rides. Badly. Keeping in mind, it was on trails I regularly ride my rigid bike down. The result was that I quickly recognized that I was going to hate doing this review if I didn't limit the terrain I was taking the LT down. And this was in the part of the year where traction is a given. I didn't want to go too easy on the bike, or myself, so I limited it to local BCXC trails that have featured in past editions of the BC Bike Race and trails of a similar caliber. The BCBR alumnus included Severed Dick and Forever After on Mt Seymour and Pipeline on Mt Fromme.
On the prescribed terrain, and with some key upgrades to the stock build, I was having great fun on the Lux until the weather changed. Fall brings colder temperatures and significantly more precipitation and with it greasier roots and rocks, less responsive suspension, and less trustworthiness from harder compound tires. Every ride that was previously on the happy side of the fun line had transitioned into a battle for survival and no amount of component swaps would have had me choosing to ride the Lux Trail for adventures beyond gravel rides and the odd truly-XC pedal.
Right-Sizing
By the numbers, the Lux Trail runs moderately-long 435mm chainstays across all sizes. The headtube angle (HTA) is 67.5° and relatively long reaches (480mm for this large) combined with XC-standard 74.5° seat tube angles make for roomy cockpits. Canyon firmly places me on a medium in their size chart but I chose the large because the rider position so closely matches my daily driver. My own trail bike has a significantly slacker HTA and longer chainstays that combine to deliver a cruiser-length wheelbase compared to the corvette-sized Canyon. I'll be surprised if anyone looking at this bike for trail duty - versus racing around a technical-but-groomed modern racecourse - is going to argue with me that a 66° or even a 65° head tube angle wouldn't be better suited. More stability = better.
If this was my bike to keep, I'd be headed down to Roberts Composites to have the seat mast hacked off and a new seat formed for the collar down closer to the top tube. Cosmetics be damned, that 505mm seat tube length would be somewhere around 430mm. That's a full 35mm shorter than the medium Lux Trail and only 5mm longer than the small.
Since seat tube length is the number one reason the bike stopped being fun when the trails started being moist, dank, and glossy, wouldn't dropping down to a medium frame and adding a longer travel 150mm or maybe 170mm dropper post would have been a winning decision? With all the benefits of hindsight would I change size? I suppose it's impossible to say without actually riding a medium. But, the more I've rolled this around in my head, and the more I compare the fit of the LT to my own custom bike, the more I think Canyon screwed up in going with such a long seat mast rather than it being my screw up in riding too large a frame
AXS
The AXS drivetrain is both excellent and exactly not what I'm looking for when I'm in the forest. The chimera chirp of the little motor mated to the rear derailleur is a musical reminder of civilization that I don't get personally from the click of a shifter spooling and unspooling cable. That's me, and I still think that everyone who could and would choose to manage the economics of Eagle AXS should make time to give the drivetrain a try, even just in a parking lot.
I found it hard to go back and forth between AXS and a regular SRAM shifter. There's something ethereal about changing gears with AXS versus the more deliberate action of any cable system. I understand why so many folks are laying down cash or card to pick up an AXS upgrade or to purchase an AXS drivetrain-equipped bike. This is the only interesting thing happening in mountain bike drivetrains right now and this system works really well (I'm not saying cable-driven derailleurs aren't excellent).
The AXS Reverb dropper post is my jam. Despite the added management of two batteries and a wireless remote that could be removed in 3-seconds, I have to profess my love. The key feature for living in a rain forest is the easy removal of the post to let my bike breathe and drain. I wouldn't even store my post in my bike if I had one on my steel hardtail frame. I think it would be nifty if the Vent Valve was external like BikeYoke's Revive and could then be used, with a hex key, to lower the post in the event of a dead battery or motor issue, and yes it's out of my price range for what's justifiable to spend on a dropper post but that doesn't keep me from loving it in practice.
Highlights
It took me a while to get the suspension dialed in, mainly down the combination of the shock and suspension system wanting to sit close to a certain sag range through a decent range of air pressure. It's a much firmer riding example of a similar phenomenon to what I experienced with the ThunderVolt once we added the EVOL air can. It's easy enough to adjust into a sag range but within that range, it took a bit of playing around to find my happy place. The lower pressures required by the 2:1 leverage ratio also made it a unique setup experience compared to any bike I've ridden recently.
I ended up taking a shock pump to a section of a trail I ride very regularly. I found my optimum setup by incrementally adding air to the SID Select+ fork while incrementally removing it from the Deluxe Ultimate shock and then riding those settings right away. With my final setup, I was occasionally soft-bottoming the whole 110mm of rear-wheel travel and the last 15-20mm of fork travel was reserved for only the chunkiest "OH SH*T!" moments. I know that sounds like I'm leaving a lot of travel, out of 120mm total, on the table but with any less air the system felt unbalanced and that's with zero volume spacers installed in the SID.
With the suspension dialed in, I never used the remote lockout. I would have removed the two superfluous cables if it was my bike if only because they murder the otherwise clean-looking cockpit. I didn't miss having additional adjustments on the fork or shock, which I find to often be the case with shorter travel v. longer travel bikes. The bike stood tall descending and was happy to be hammered out of the saddle, and it managed to be confidence-inspiring and capable in both situations. If I have the good fortune of testing other short travel platforms in the future this is absolutely the suspension standard I'll be measuring against.
I'd change nothing about the climbing performance but I don't think it would have been negatively impacted by a slacker HTA. It responds to hard efforts, like a race bike, but many a time I also just socially pedaled up chatting with friends and the position and positive traction worked well in those cases too.
The long travel Banshee Titan is the most recent full-suspension bike that I rode down the trails within my Lux Trail envelope. The Titan is significantly longer, slacker, and plusher than the Canyon but I actually learned a lot about myself as a rider from the comparison. The Titan geometry worked better in the technical jank I like to find myself in; however, because I don't go big or particularly fast, the Canyon suspension platform was actually more fun in terms of pumping the bike and making momentum.
When I asked Canyon about a longer, slacker, and lower LT CF they pointed me straight towards the Neuron which is like serving someone a McDonald's Latte when they order a double espresso. Technically they're both coffee, but only one has the potential to be interesting.
Lowlights
I've mentioned the giant seat mast a few, dozen, times and I already covered the awful grips, bladed saddle, oversized chainring, and flat bar roadies brakes in my first look at the Lux Trail. The only thing I want to revisit from that list is the brakes because swapping out the front brakes, even while sticking with the stock 180mm rotor, made a massive difference to my LT experience. It frankly made having fun on the Canyon possible as anytime terrain turned steep the Level brake immediately made its lusterless presence known.
And look, every Transition Spur owner I know is either running Codes or whinging endlessly about upgrading their G2 brakes but I still think that a capable short-travel SRAM-equipped trail bike deserves at least a G2 brake system. Or go outside the groupset and spec Magura's awesome Trail Sport system. New rule: if it comes spec with Level brakes it's not a trail bike. If it's a trail bike it doesn't come with Level brakes. Simple.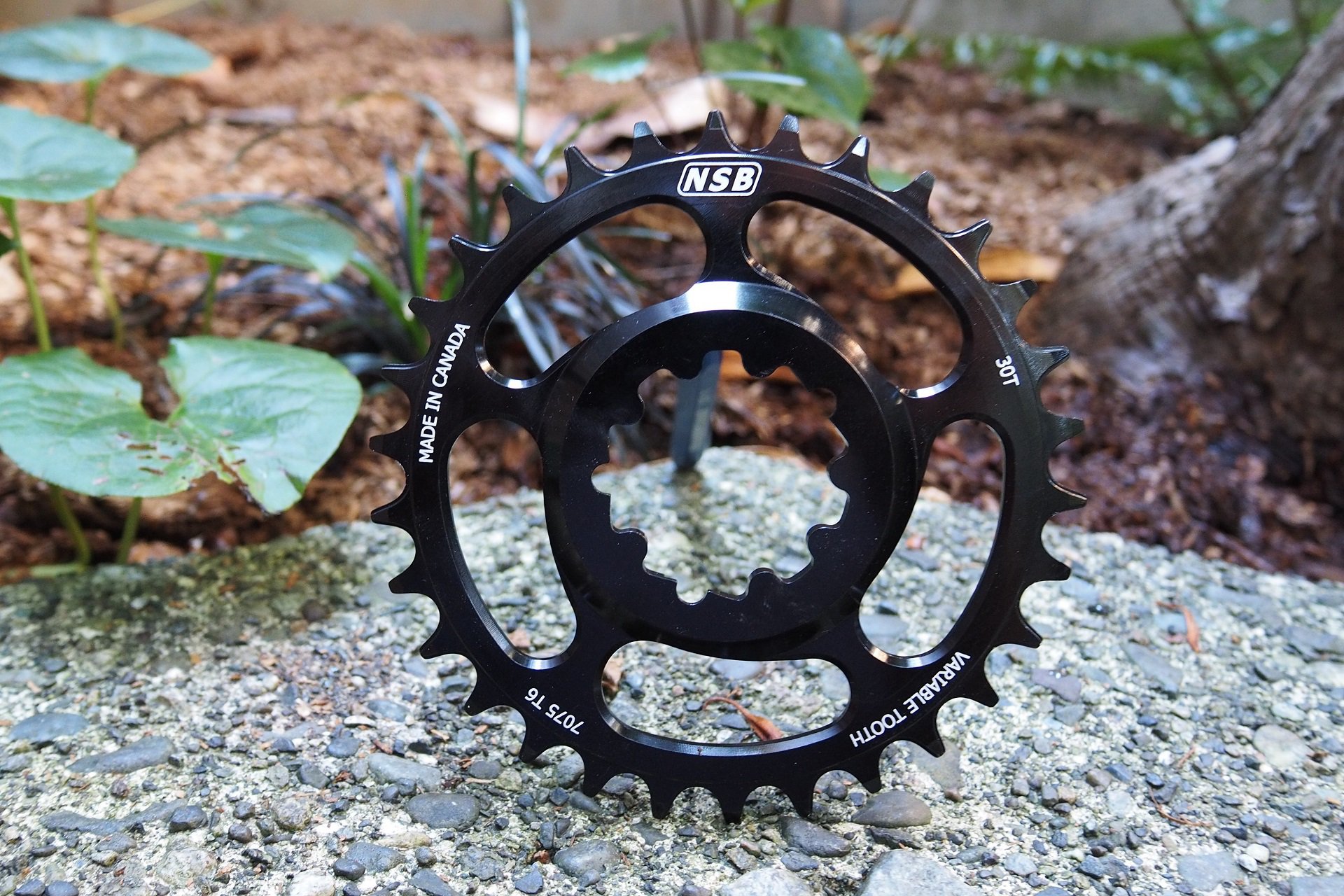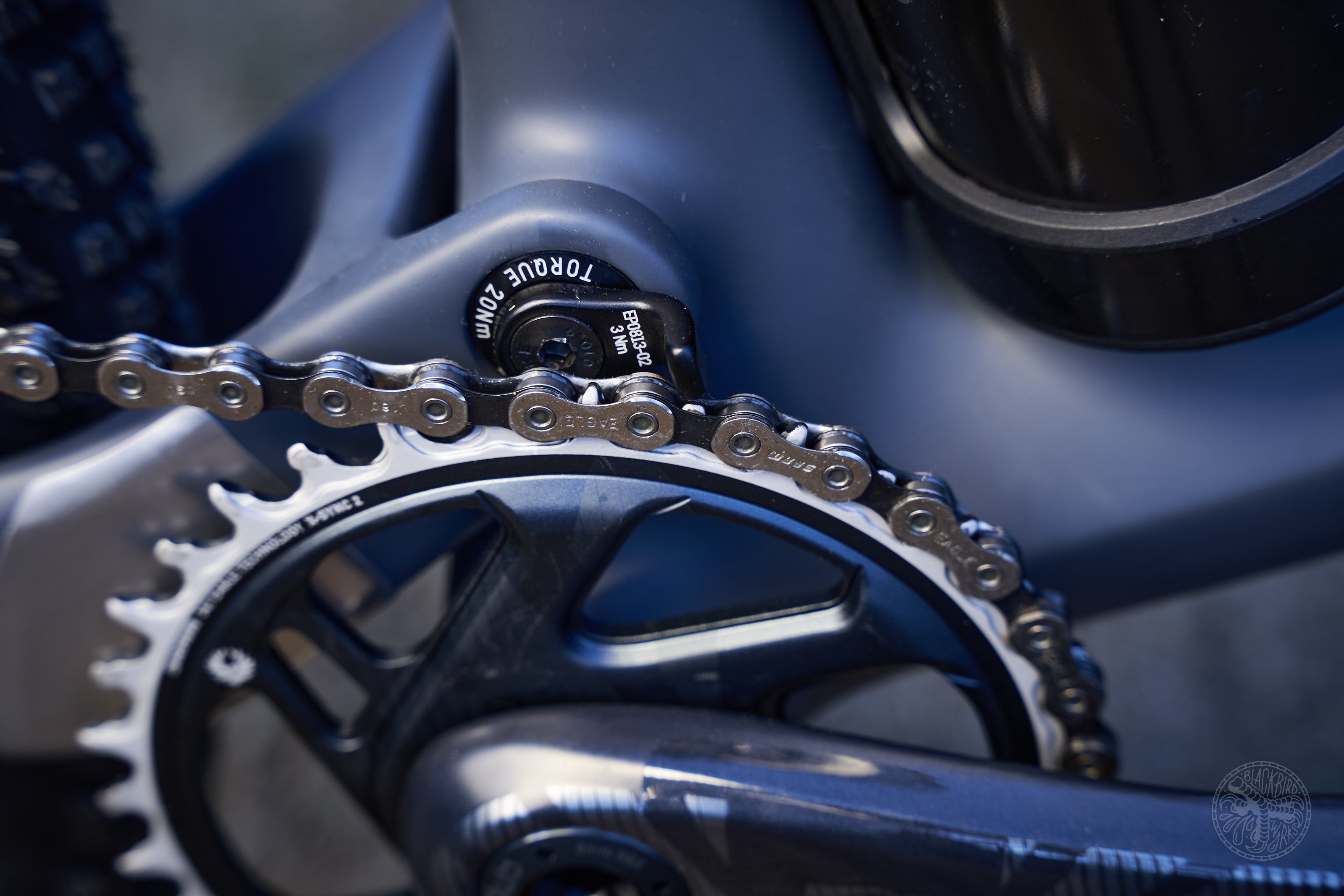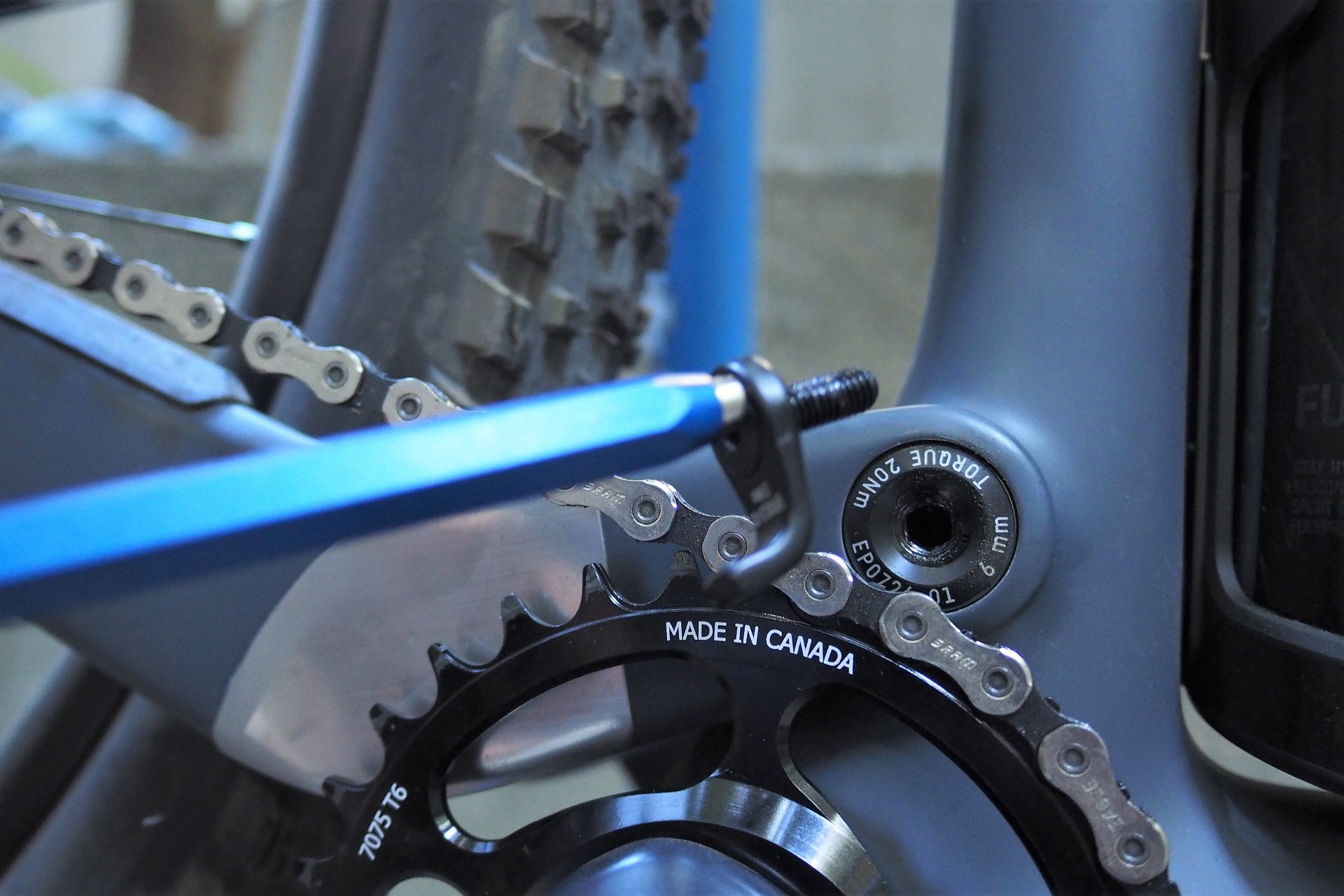 What Lux Could Be
So what is the Canyon Lux Trail? A prime example of the worst crime in mountain bike marketing and product management today. That is, of course, the unironic use of the term 'Down Country' to justify any components spec or frame design choice no matter how silly buggers it may be. Does your trail bike have light tires with the sidewall durability of a soggy biscuit and all the friction of a well-lubed rubber insert? Does it come stock with what amount to flat-bar road brakes? That's 'Down Country' baby. Does your XC-race bike come stock with a portly bar-stem combo, non-race-worthy rubber, and a marketing package that's anything but XC-racing? You guessed it, 'Down Country.'
I'm not throwing stones at other publications here because clearly, we're not immune to over-categorizing bicycles at NSMB either. Our own Cooper Quinn should be coated in TriFlow & Feathers for even suggesting the term 'Shore Country' and I swear if I ever see a brand with 'SHR CNTRY' emblazoned on the side of a mountain bike tire I'll make sure his family knows of their unending shame for the next five generations.
No, the Lux Trail is undoubtedly an XC-Race bike for the next generation of technical, but manicured courses. It can, of course, be ridden on any trail by a rider with the technical chops to make it happen, especially in the right conditions. But no amount of aggressive upgrading is going to take away from the relatively short wheelbase, relatively steep HTA, and towering seat mast when the average rider hops onto one in aggressive terrain.
What's killing me is that the Lux Trail could be so much more. The potential for pure joy when I ride this bike is always present. A next-generation Process 111 that cuts all the fat thanks to Canyon's sub-2000 gram frameset and updates a wonderful concept with a modern fit. Slacken that HTA by 2°. Cut the seat mast. Spec bigger brakes, a smaller chainring, a longer dropper post, and a DHF front tire with a Maxxis Rekon in the rear. BOOM. With every other part staying the same, for the same very fair price, the Lux Trail becomes the trail bike I really want to own with a firmer-is-faster suspension setup that isn't really comfortable but is remarkably capable.
I will be blindsided if the 2023 Canyon Lux Trail CF 8 doesn't erase the more traditional XC geometry Lux CF from their lineup next year. Or, maybe the year after. Or more likely, this geometry chart blended with a lighter layup will replace the Lux CF, and a meaner, more aggressive, Lux Trail will emerge. I'm going to say right now that when that slightly meaner, but hopefully similarly efficient, LT hits the market I'll have both hands in the air to test it.
Refracting
Ignoring what I want the Lux Trail CF 8 to be and completely ignoring what Canyon is marketing it to be, it's obvious that this would be a brilliant race bike for the more technical XC courses of the future. It's efficient and ultra-capable. Just mount some 2.4" Aspen tires on the i30 rims, ditch hundreds of grams with a lighter bar and stem combo, pick a saddle that's not also a home vasectomy kit, and hammer. At 5500 USD | 7000 CAD for this build, with these wheels, and room to save weight yet, there's plenty of value in the build.
And, if you're riding the kind of terrain, or have the level of small-bike-skills where an XC-race bike makes perfect sense as a daily driver, and you have long legs or are perfectly happy with a 100mm or 120mm dropper, then have at it. The Lux Trail is going to be an excellent option for you. But please don't convince yourself that you're getting a Transition Spur or the like. Though, I do suspect that the next generation of Lux Trail will be just that.