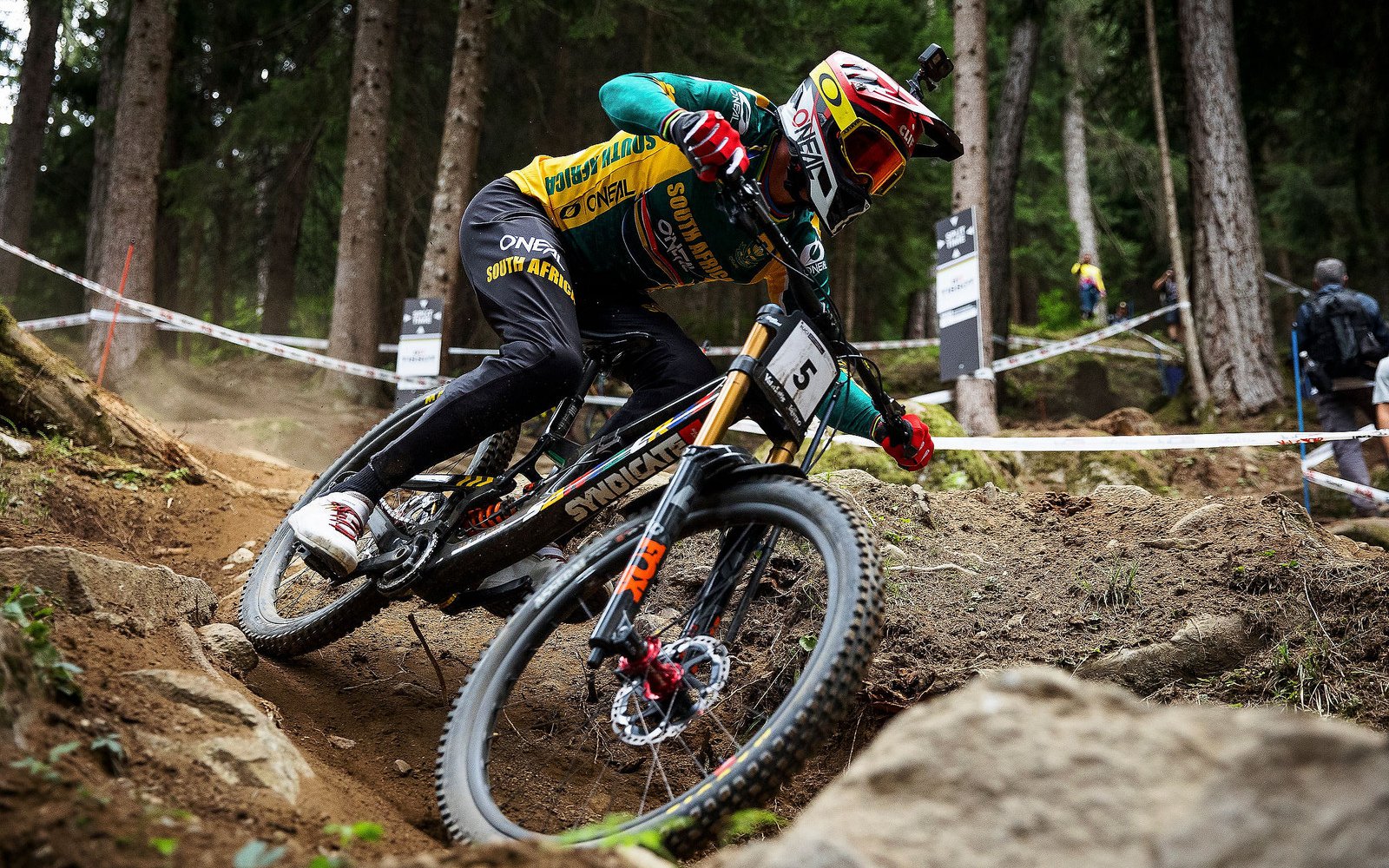 RACE NEWS
2021 UCI DH World Championships Round Up
Historic. It's a word that gets thrown a lot, particularly in the sports world. But for Greg Minnaar, it seems just about the only appropriate word. Down at every split save for the last one, Minnaar rode absolutely flat-out to take top spot and the Rainbow Stripes in Val de Sole. It was 13 years ago that he won his first World Championships in Lugano, Switzerland, and his latest victory only further cements his status as GOAT.
Just 0.441 seconds separated first from third in the Elite Men's field, with Frenchman Benoit Coulanges taking silver and Aussie Troy Brosnan grabbing bronze. The Canadian Contingent of Finn Iles, Mark Wallace Lucas Cruz, Gabriel Neron and Elliot Jamieson would finish 9th, 13th, 40th, 49th, and 70th respectively.
Meanwhile in the Junior Men's category, Canadian phenom Jackson Goldstone would live up to his name, taking home his very own Rainbow Stripe jersey, with a run of 3:37.097, just over 1.8 seconds faster than the competition, and good enough to put him inside the top 20 of the Elite Men's times.
The Elite Women's field had a pair of familiar French faces atop the podium, with Myriam Nicole and and Marine Caribou going 1-2 in their race runs, with Swiss racer Camille Balanche rounding out the top 3.
The Canadians also had a good showing in the Junior Women's category, with Gracey Hemstreet winning bronze behind Izabela Yankova of Bulgaria and Kine Haugom of Norway.