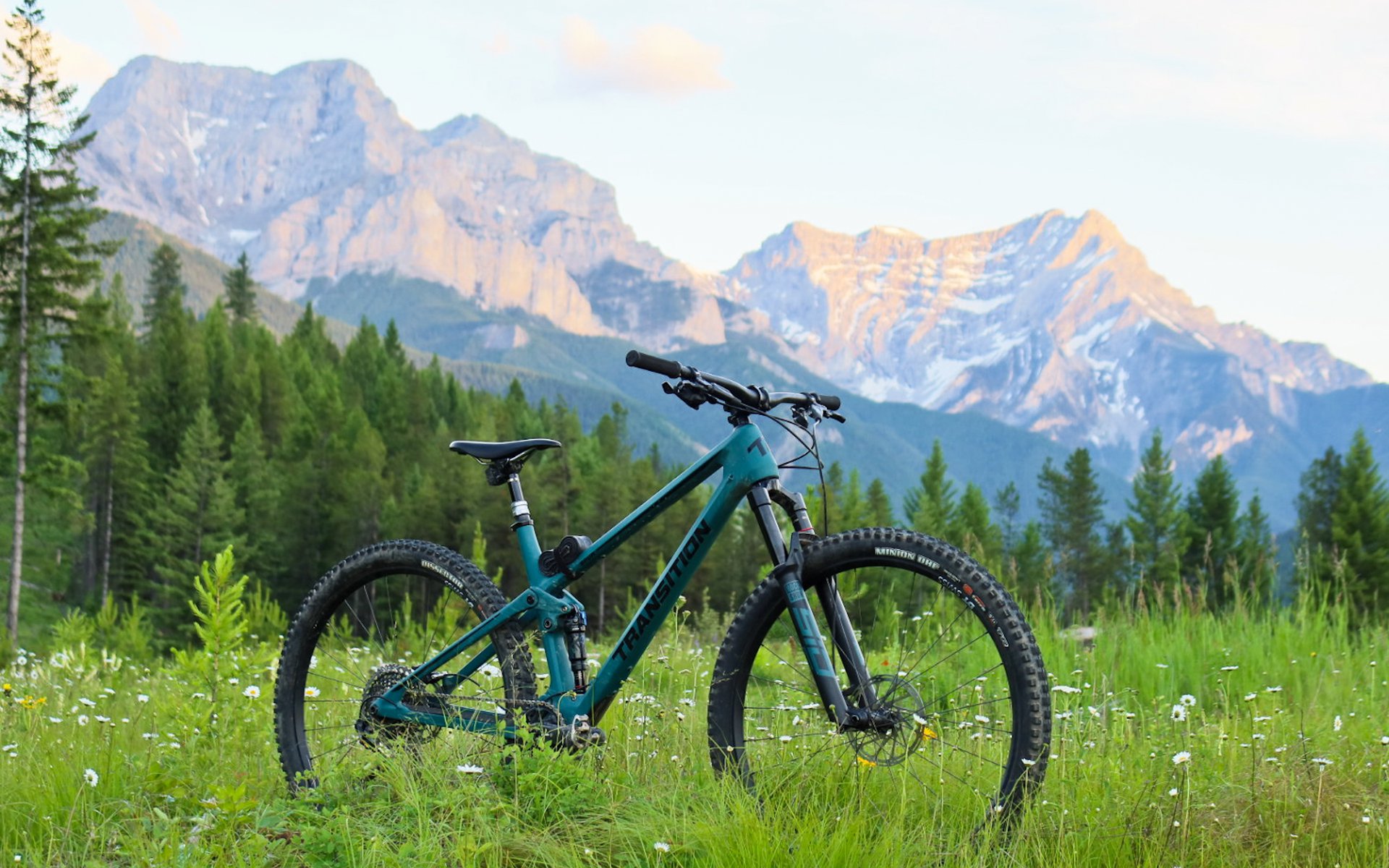 REVIEW | COMPARISON
2021 Transition Spur v. Santa Cruz Tallboy
I almost started this article off with a rant about shitty bike category labels but I trashed it because I don't think I can handle more cynicism this week. Wait, sorry. That's Pete's writing from his long term review of the 2021 Transition Sentinel. This is the Transition Spur, a 120mm bike that hates labels, too.
As a refresher, the Spur is a new for 2021, light, aggressively geometried bike from Transition designed to be your Everyday Driver. It was probably pretty clear from my launch review: I liked it quite a bit. But once the honeymoon phase was over, would I feel the same? How this bike survive a season of smashing on Boogieman? Should you be looking down travel for your next bike? And a common question from the comments and my Instagram; how does it compare to the Santa Cruz Tallboy (previously reviewed by Cam, here). Spoiler: they're quite different.
Components
Most of my initial impressions about the Spur stayed true; I still like this bike, a lot. It punches well above its weight class making it a great bike for a lot of rides, and trips. It does have limits – maybe the best option here is to first talk about what I've changed on the Spur and why, and then we can delve into riding it and where it differs from the Tallboy.
I tried to keep changes to a minimum and within the ethos of the bike – once you start down the tempting path of adding a bunch of stiffer or beefier parts to the Spur, you're trying to make it a bike it isn't and you'll likely ruin how well everything works together. Tires were swapped throughout the summer, but most of the time there was some combination of a Maxxis DHF up front and a Dissector on the rear. Rotors grew 20mm on both ends (if this bike were mine, I'd consider SRAM Code RSCs, and probably go back to stock sizing), and a 150mm RockShox AXS Reverb post kept the WTB Volt going up and down wirelessly over the stock ANVL/OneUp combo. The Sensus grips were recently removed and replaced with my favorite ESI grips.

Beyond that, the bike stayed as spec'd from Transition for much of the year.
Pedaling and Climbing
The Spur excels at long days in the saddle; be warned that if ¾ of the way through a 16-hour alpine push a friend picks up your bike… they're going to hate you. It also loves a quick backdoor rip; be warned if you show up on a Spur to the hour long lunch ride where you're going to sprint a quick lap with a buddy… they're going to hate you.
To find a balance between a slightly taller front end for descending confidence and body position versus liming the (relatively minimal) front end wander on climbing, I did play with the cockpit, and ultimately landed right back at the stock setup. Overall, the Spur has a progressive pedaling platform that's quite stiff and efficient, yet offers enough small bump for all day bum comfort and a riding position that leaves my lower back happy.
There's no way around it – the Tallboy is heavier, and doesn't pedal as well. There's noticeably more pedal bob, and as such it's a bike that rewards a sit and spin over hard standing efforts. The flip side of this is that the Tallboy's active suspension scores points over the Spur on rough technical climbs with excellent rear wheel traction. I was more prone to using the climb switch on this bike - it's less of a lockout than the SiDluxe, and the active platform benefited from it on smoother climbs. The low shock mount does mean it's really far away, so don't forget to flip it before you drop in at the top.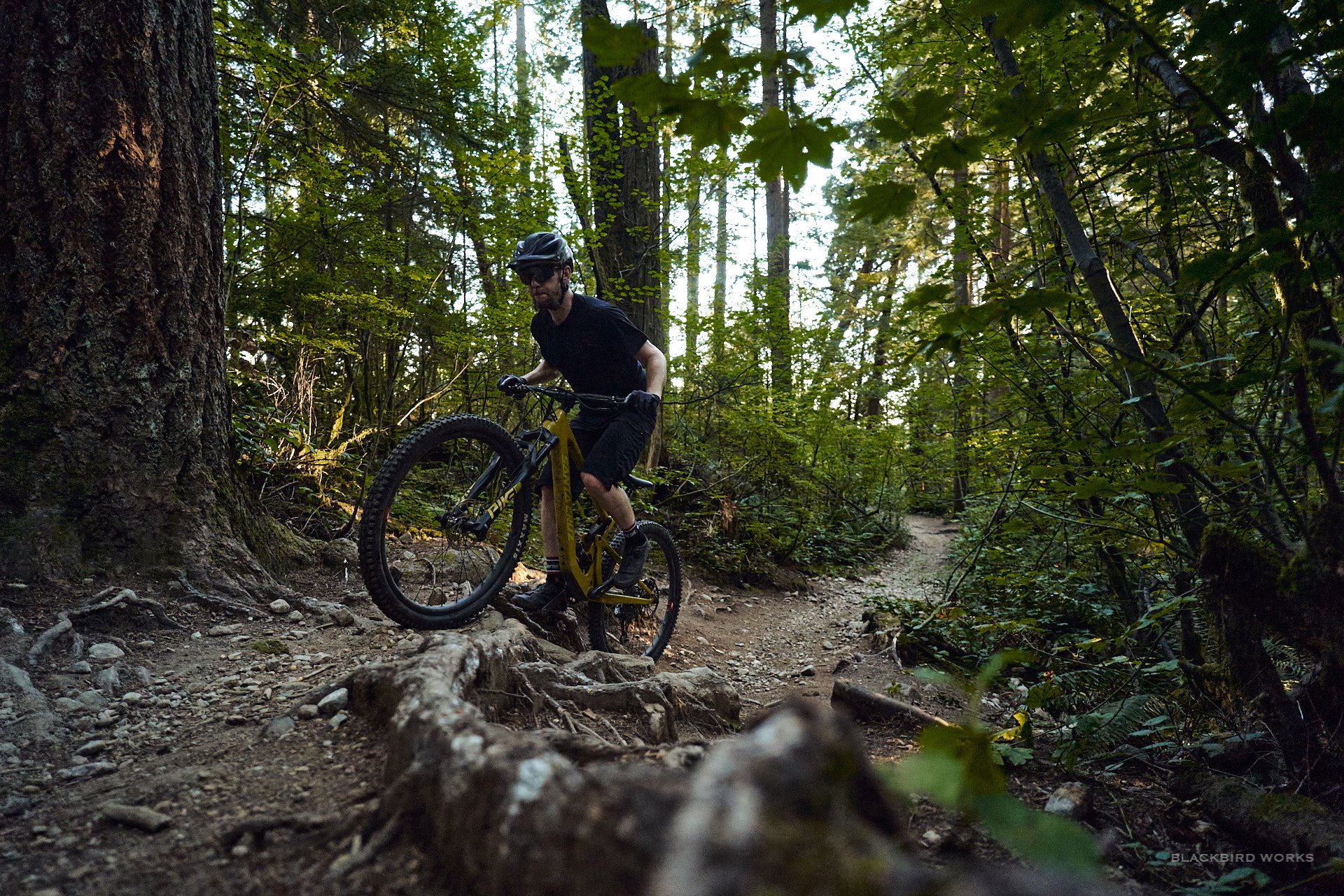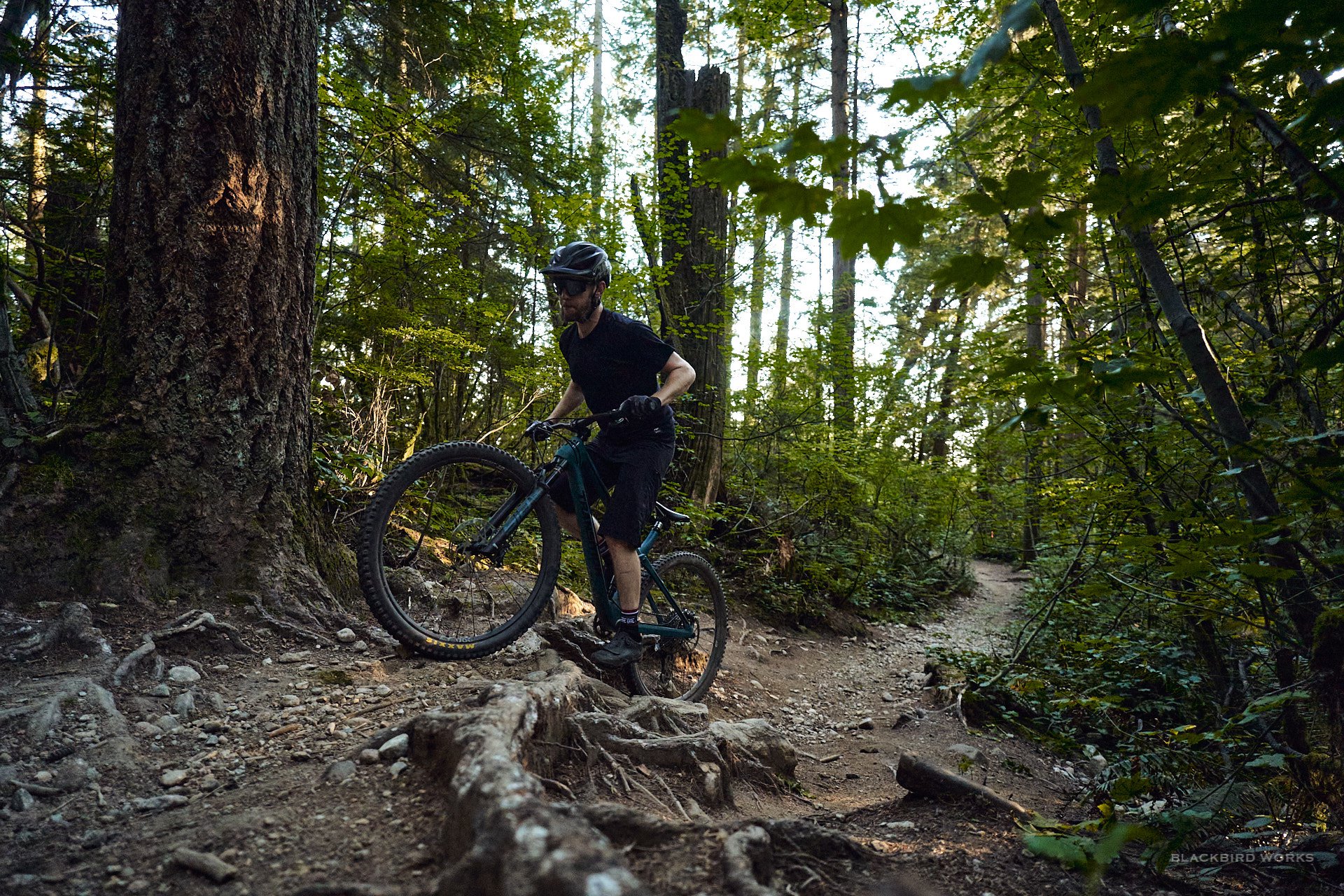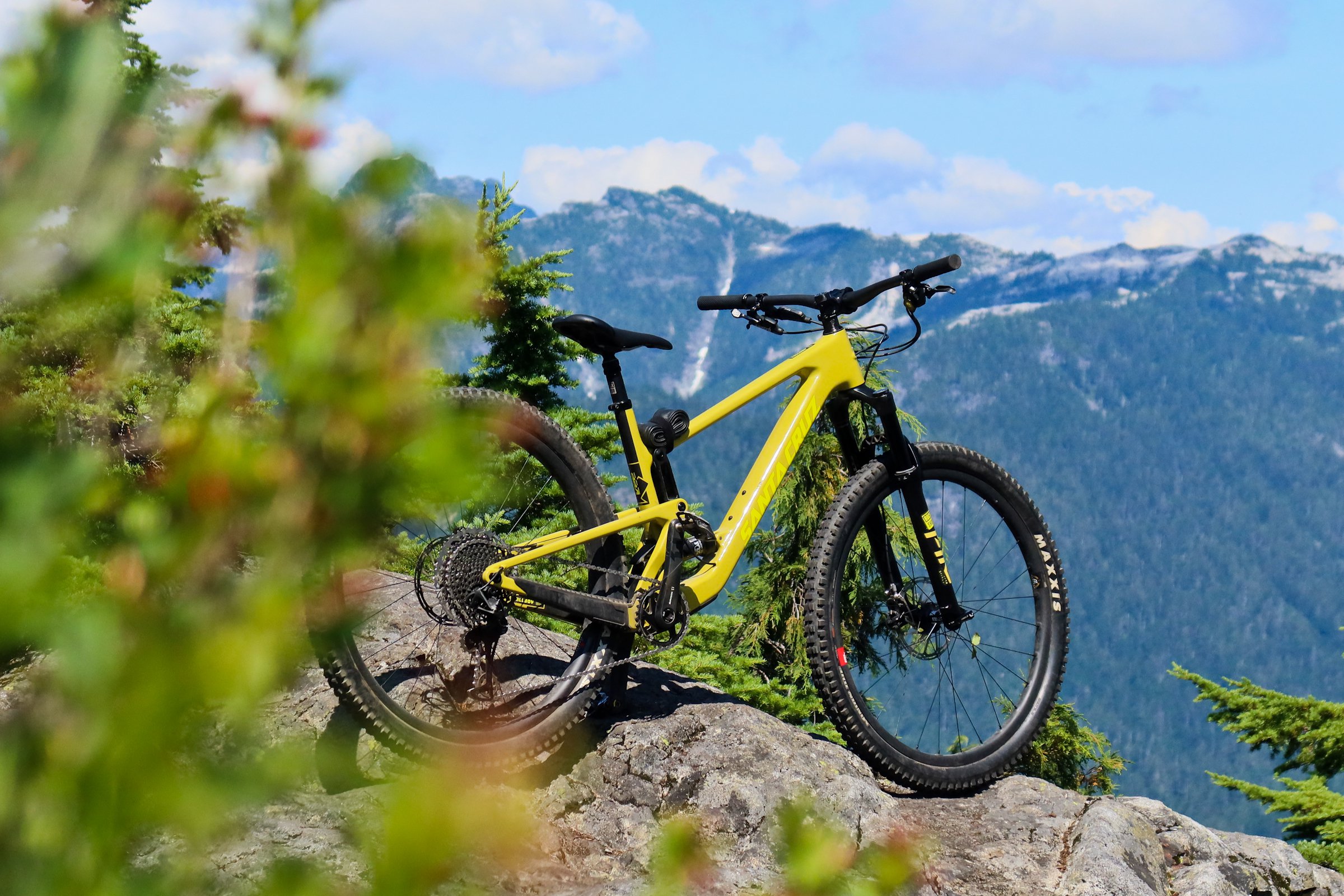 Descending
If you get nothing else out of this review, the takeaway is that the Spur and Tallboy are each more capable than you think a 120mm bike should be. But let's dig a little deeper.
On anything short of Very Gnarly, the Spur is a riot. No, you're not going as fast as you might be on a modern enduro sled,* but the geometry is confidence-inspiring, and the bike snaps and pops wherever you like – a quick pull over those roots instead of smashing through them is usually the easy way. In the parlance of our times, it does have some 'compliance' and at speed in rougher terrain, the bike flexes around a bit. I never really found this unnerving or surprising; it's the nature of the chassis.
*I'd also say on most trails short of double black, in the right hands, it's at least as fast or faster.
Once you get up into the Gnarly end of the spectrum, you'll surprise yourself and others ("Is that a f***ing SiD?!" ) with the terrain this bike works in, but there are some caveats. Enter slowly – you don't have as much traction as a bigger bike, or the same room for mistakes. Whatever speed you carry into the top of steep technical terrain will multiply rapidly, if you find a big hit somewhere towards the bottom that you weren't expecting you'll be very glad you didn't come barreling in from the top, or you'll be out of tickets for the ride.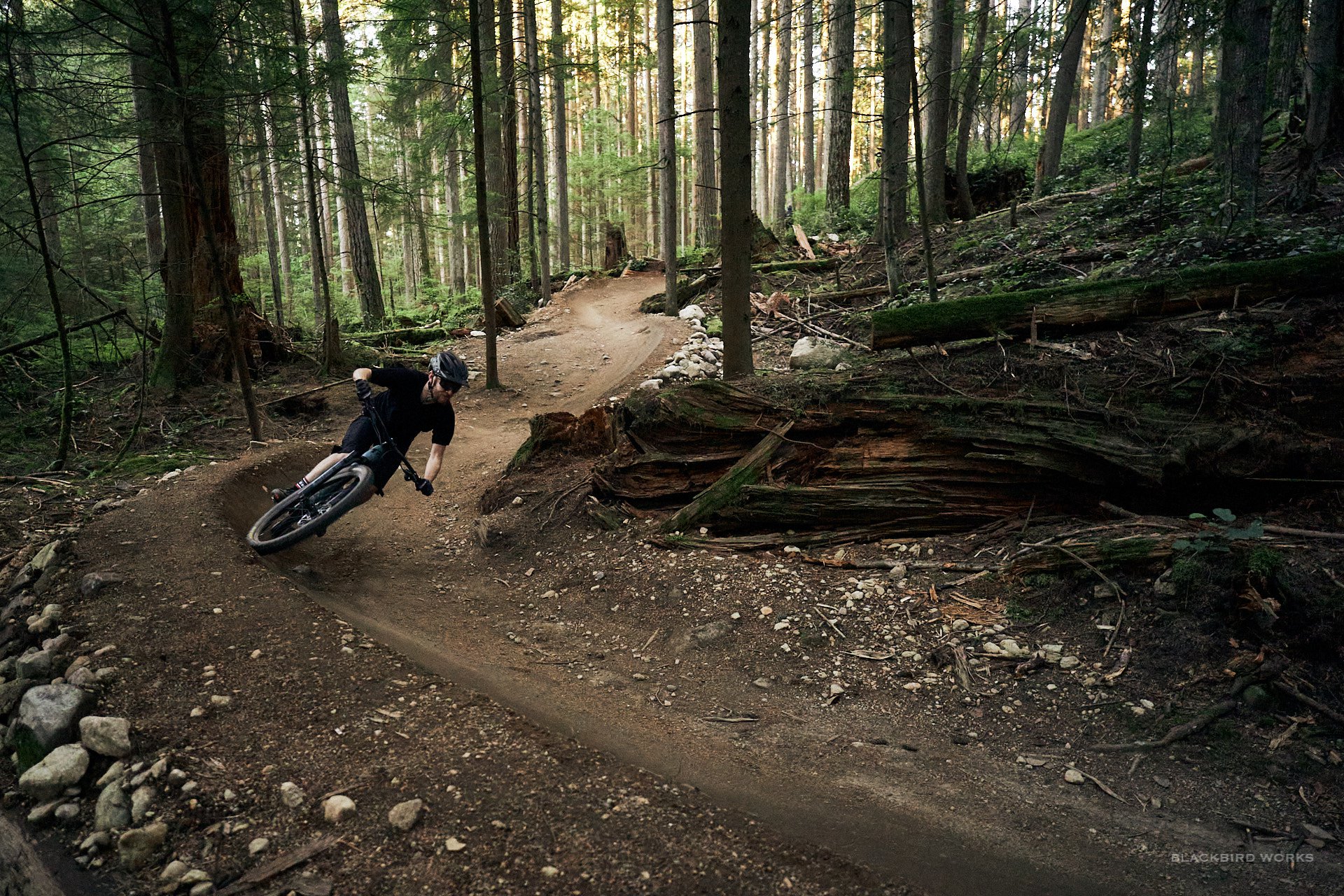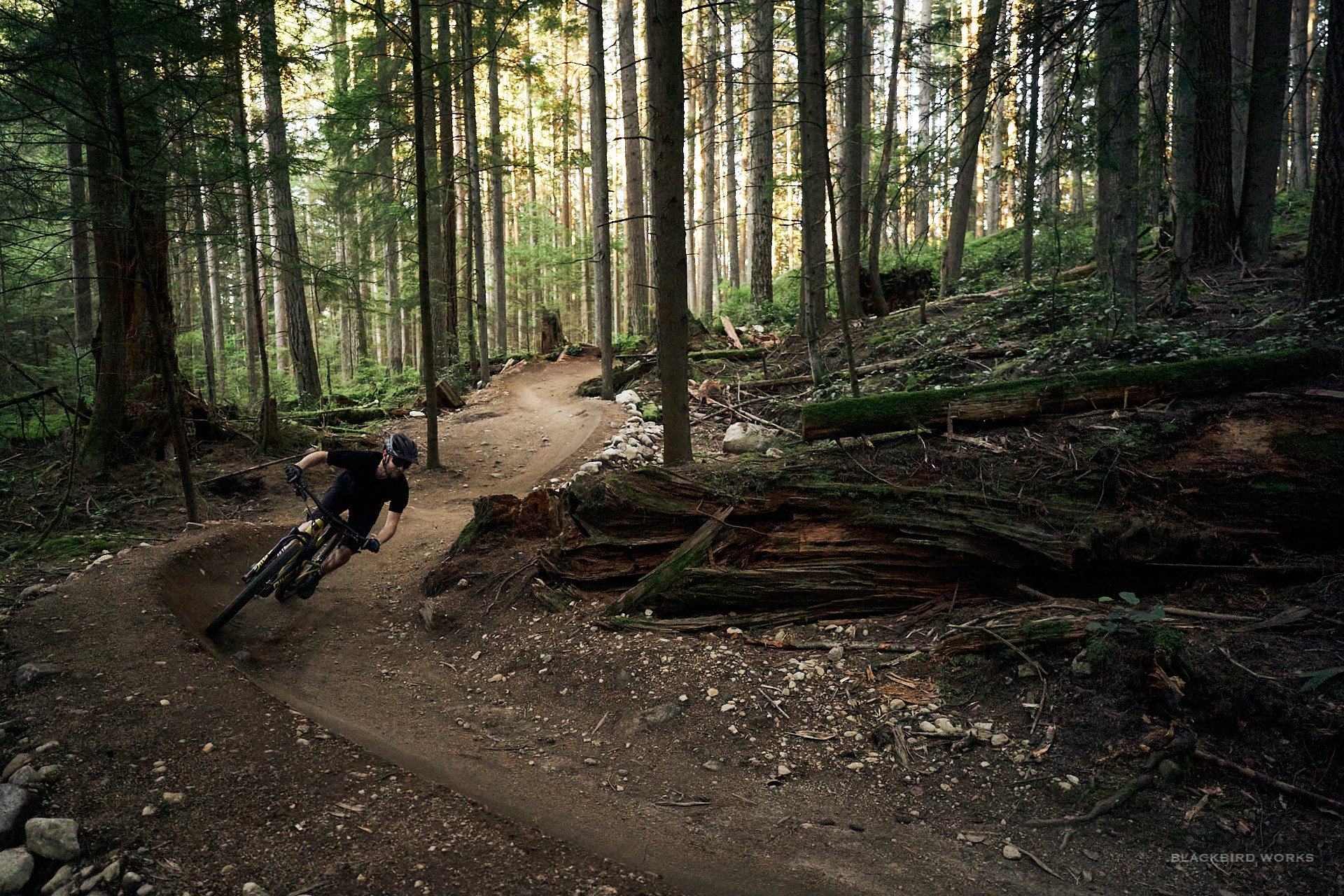 The Santa Cruz Tallboy rides like a bigger, heavier bike (it is the latter, for sure) than the Spur. It's more confidence inspiring, and it's often hard to believe that they both have the same amount of rear travel (note to Santa Cruz: let's see the graphs... how much travel is really back there?). Unlike Cam, I wound up enjoying the longer chainstay option, which could also be a factor here. To me, the bike was a bit more balanced and composed at speed and in chatter than in short chain stay mode, where it felt a bit more nervous and front end heavy.
I found previous generations of the Tallboy's longer-legged VPP siblings had a bit of a marshmallowy feel that deadened feedback and trail noise to the detriment of playfulness, leaving the bike feeling a bit glued to the ground. Perhaps due to its reduced travel, or updated VPP kinematics, the Tallboy manages a nice balance of suppleness and zest, and I was more comfortable on steeper/gnarlier terrain than when I was aboard the Spur.
Transition Spur Maintenance and Issues
I'm not sure how many kilometres I've logged on the Spur, but it was the bike I reached for the most this summer, and some basic maintenance was required. Consumables were replaced, and disassembling the rear end for some grit cleaning and a re-lube was a simple process. The hardware utilized by Transition is well-engineered, and the paint has held up remarkably well. The rubber bumpers do their job, keeping the frame tidy and relatively quiet (hopefully keeping you from making aesthetically poor additions!).
The only issue during the test period with stock components was some premature bushing wear inside the SiD; this was quickly sorted with new lowers by Rock Shox through Fluid Function in Squamish. The performance of this fork is very impressive but, pushing it as hard as I have, a reduction in service life isn't shocking. I didn't love the stock wheelset – I find OEM DT Swiss wheels are made of cheesium and I crunched a star ratchet right out of the gate – but these were swapped out for another review wheelset. Overall, considering what the Spur has been through, I've been happy with how everything has held up.
Tallboy vs Spur Cage Fight Winner (Conclusions)
When folks see the Spur, right after asking "What bike is that, it looks great", people then ask, "How does it compare to a Tallboy?"
And the answer is that it doesn't, really. While both bikes are very similar in many respects on a spreadsheet, and likely to be cross-shopped, in the real world they're quite different. If we think of bikes across a spectrum from XC through to Downhill (or… freeride? I've fallen for Pete's trap and am putting shitty labels on bikes), the Spur falls a fair bit left of the Tallboy, which I'd plunk solidly in 'Trail.' I have no idea what Santa Cruz has coming, but I'd pit the Spur against an updated (lower, slacker) Blur before this Tallboy for a fair fight up or down the hill.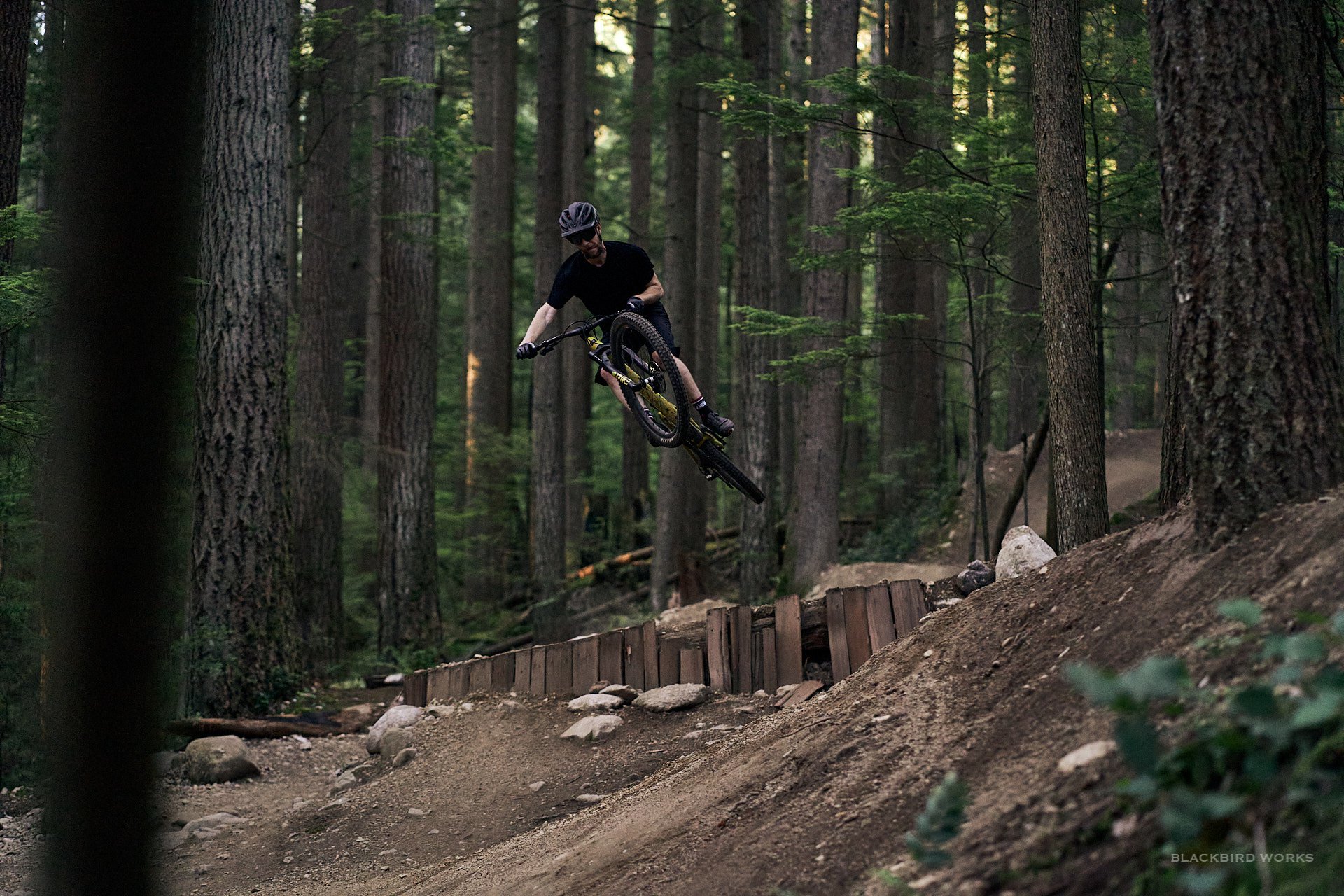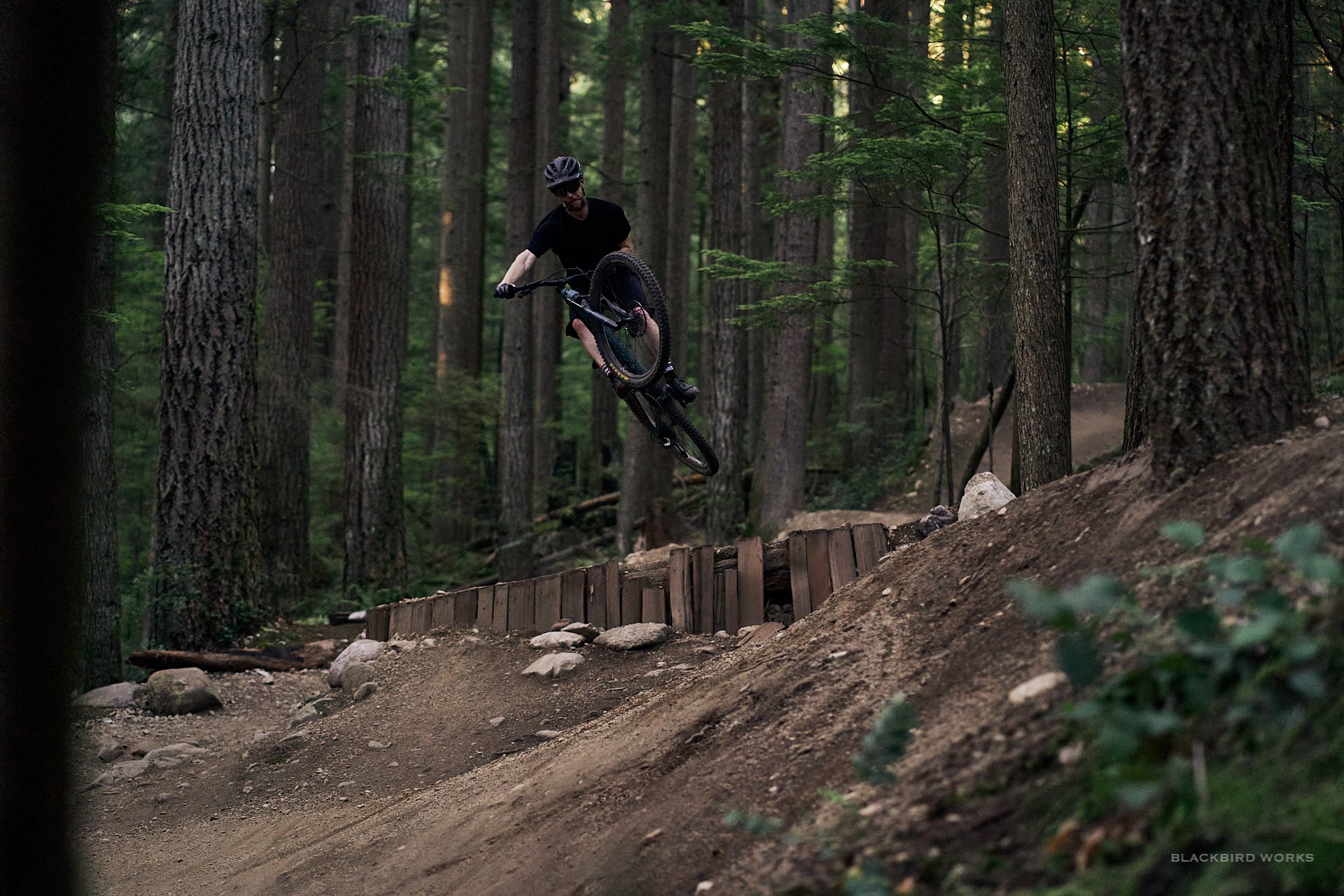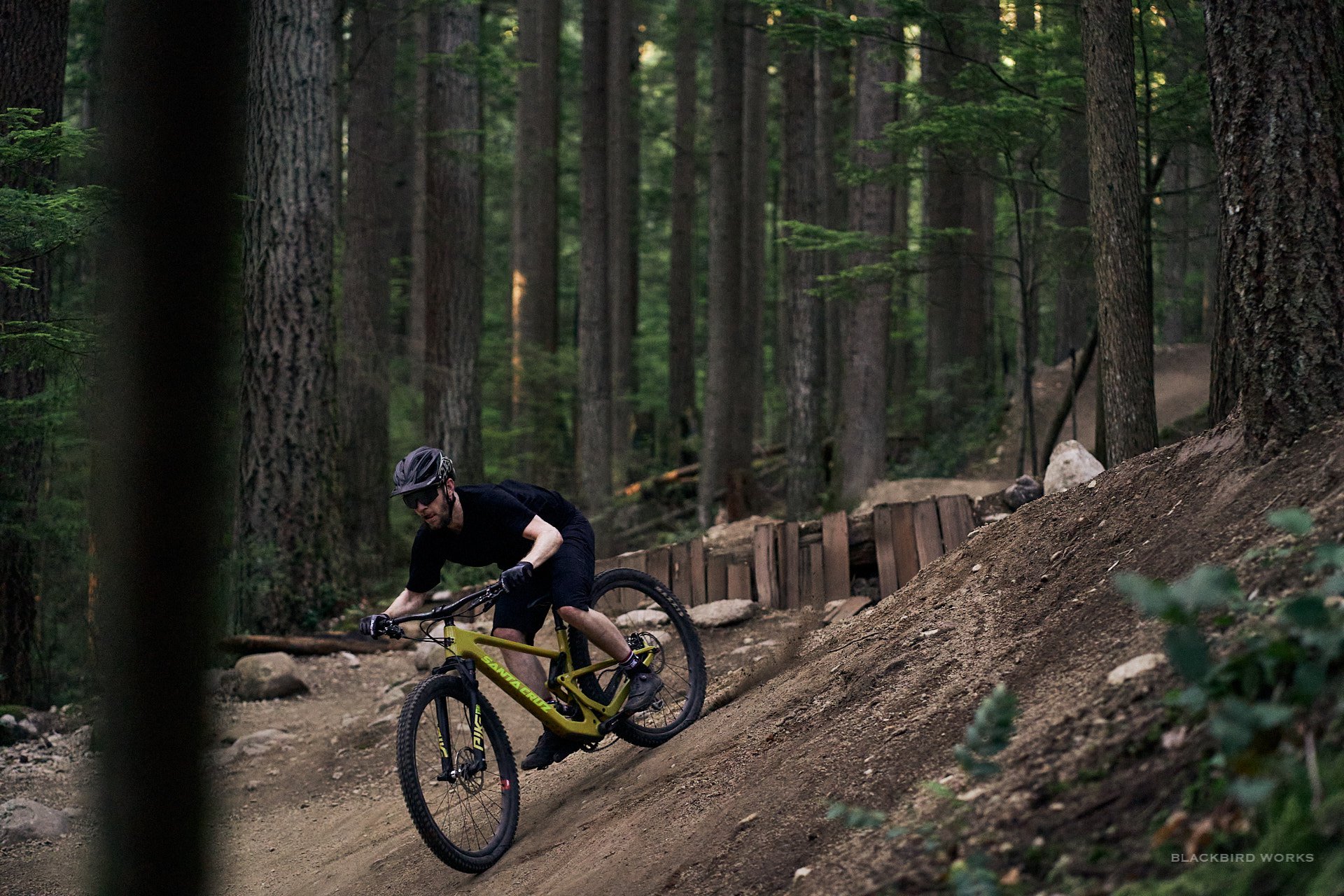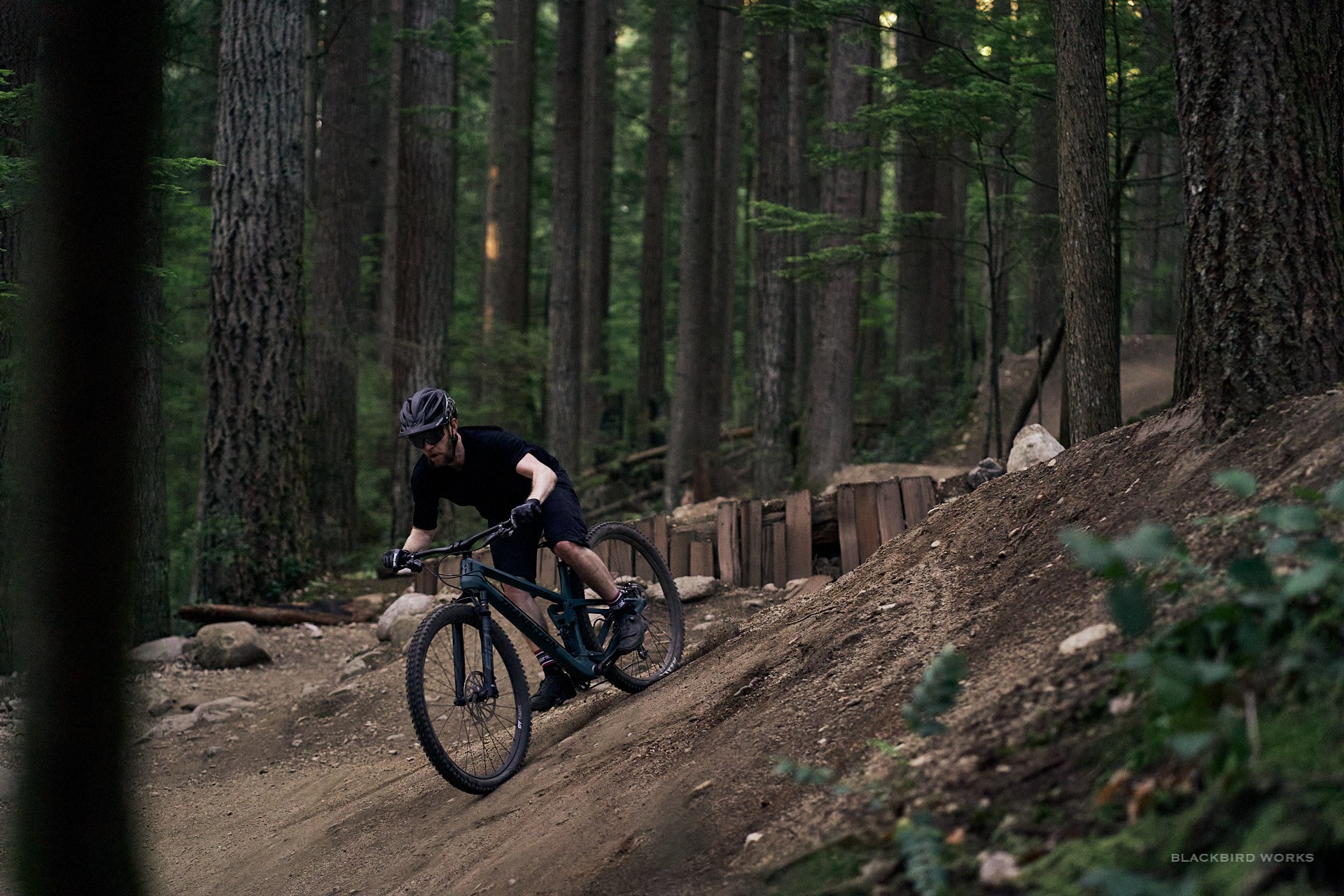 What does that mean for you as a potential bike buyer? The world's your oyster; think carefully about where you live, what you ride, and what your strengths as a rider are. Personally, I'd take home a Spur over a Tallboy – this decision is driven both by my love of a good backcountry mission and a 37-minute lunch hour smash on Seymour, both situations where the Spur (and its lower weight) really come into its own, but my personal ride - a Rocky Mountain Altitude - factors into that equation as well. I have a big, smashy bike for big, smashy trails, so the separation between the two suits me well.
If I'm only allowed one bike, I'd likely land on a Tallboy out of these two. It's more comfortable when the going gets rough, making it a bit more versatile. For proof it's all the bike you may need, Santa Cruz brand manager Seb Kemp has been aboard one as his personal ride for a couple of years now, and has no qualms about anything from Whistler Bike Park sidecountry laps to his personal favorite, the IMBA Epic Comfortably Numb.

So, what's your pick of the two?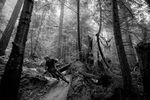 Cooper Quinn
Size medium millennial.
Reformed downhiller, now rides all the bikes.