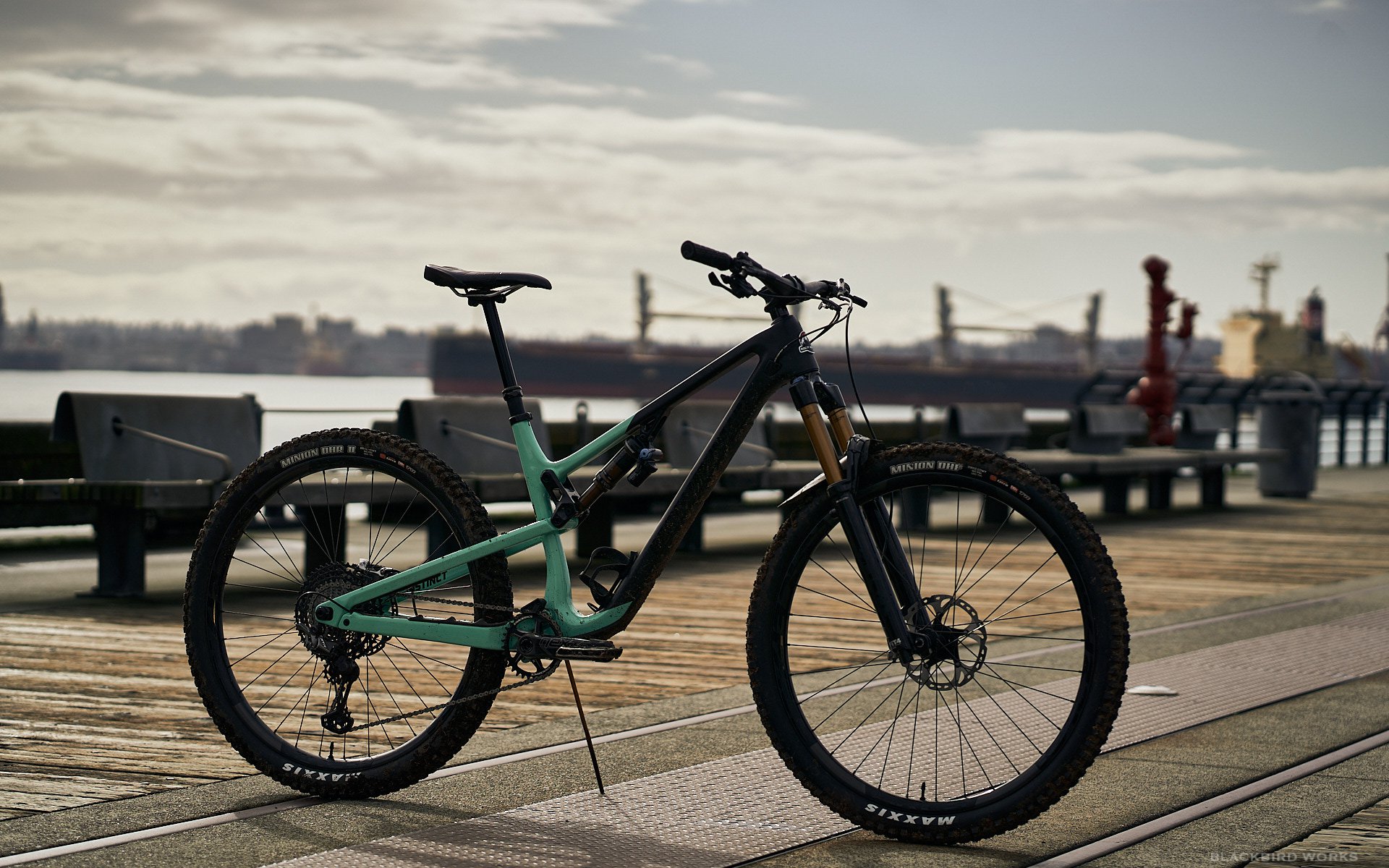 FIRST LOOK
2021 Rocky Mountain Instinct
Introducing the 2021 Rocky Mountain Instinct
The Instinct is a trail bike with teeth, sporting 140mm of rear wheel travel paired with a 150mm fork. For most riders in most places that don't intend to race XC or Enduro (and even some that do want to race), this is your bike. With geo that is progressive without alienating a swath of riders' body shapes, the Instinct's intentions are clear: pedaling efficiency for long rides in a variety of terrain, and plenty of capability for taking on technical sections of trail. If your priorities are close to 50/50 for pedaling efficiency and technical prowess (give or take 10-20%), Instinct is your jam.
For a while there you could be forgiven for being a bit confused about which trail bike in Rocky's lineup would suit you best. This was mostly to do with the fact that the 27.5 vs 29er battle hadn't been decided yet, so riders were faced with a plethora of worthy choices: Thunderbolt, Instinct (not to mention the Instinct BC edition), Pipeline (same frame as Instinct but with 27.5+ rubber) and Altitude. Now that Rocky has released the Altitude as a 29-inch wheeled all-mountain/enduro killer with 170mm front and back, it freed them up to simplify things among trail bikes with a little less travel. Gone is the Thunderbolt with its 27.5" wheels for all frame sizes, here to stay is the new for 2021 Rocky Mountain Instinct, which wisely sees wheel size options adjusted based on frame size:
Size XS: 27.5" wheels front and back,
Size S: a choice between 27.5 or 29" wheels front and back (no mullet version),
Sizes M through XL: 29" wheels only, front and back.
Some will mourn the lack of a 27.5" trail bike in Rocky's lineup, but I bet they have good data on demand from shops and distributors to back up their decision. And it's probably easy to argue that one or two fewer models in the lineup (without really sacrificing options or coverage across the spectrum) make for easier SKU management, and lower overhead.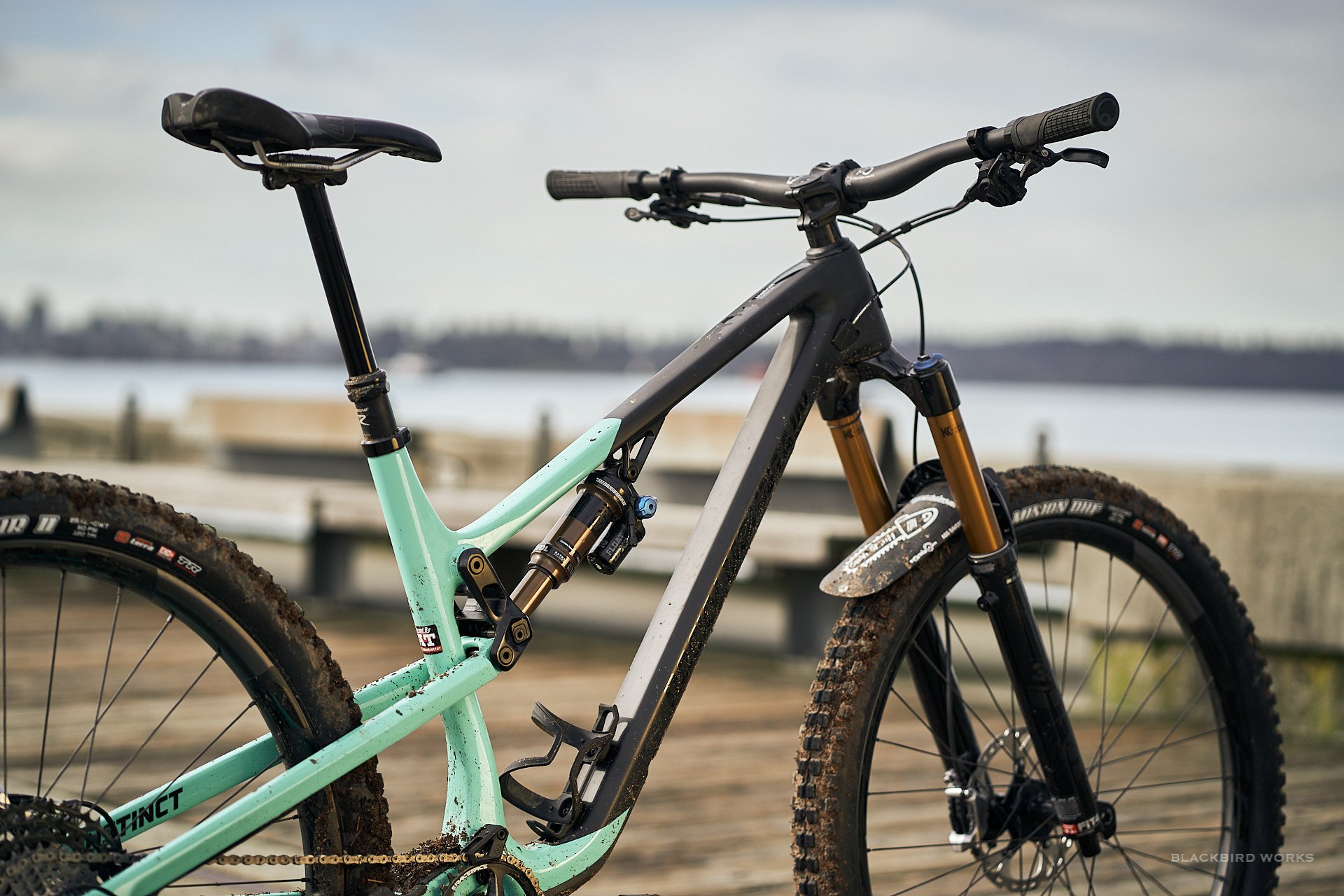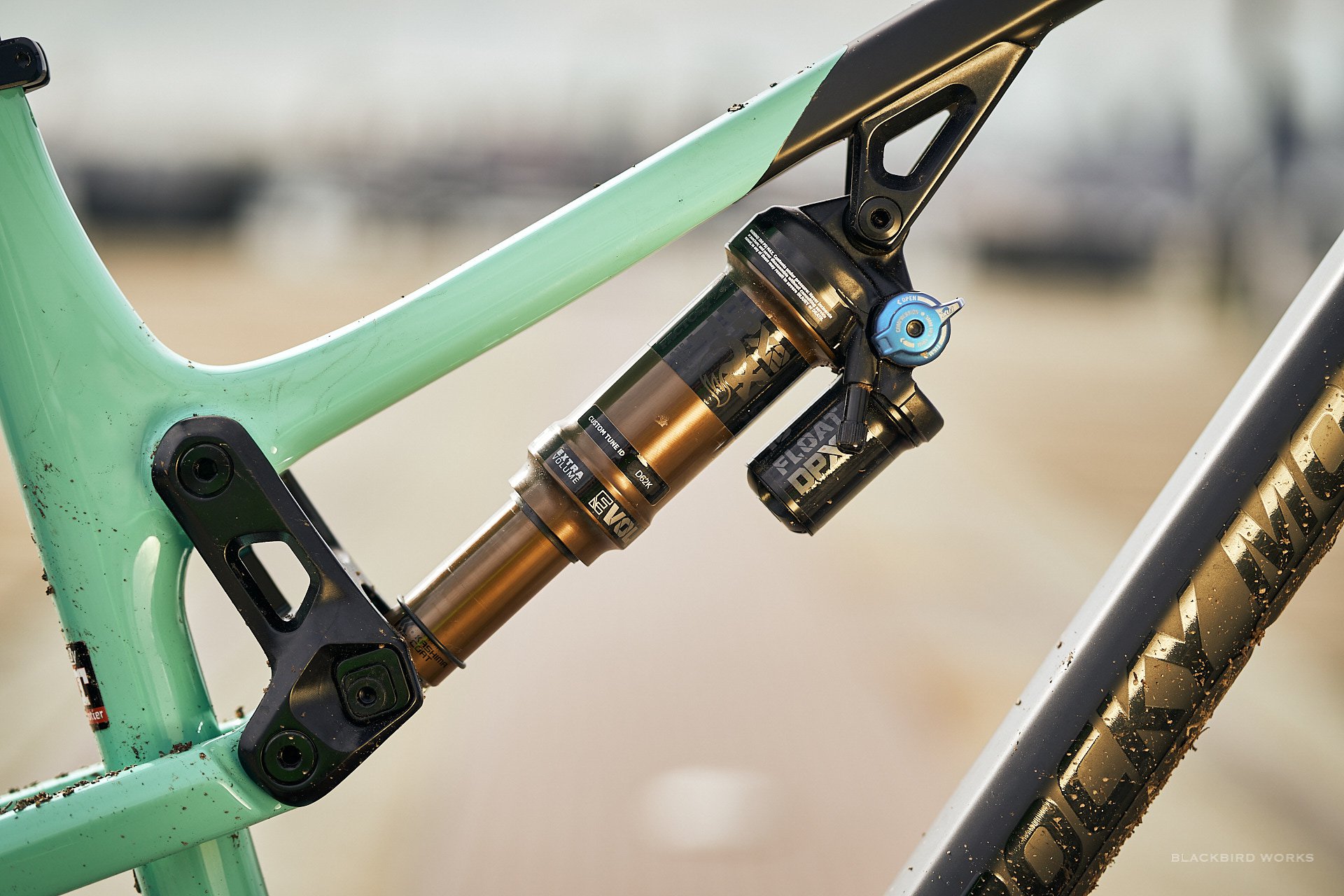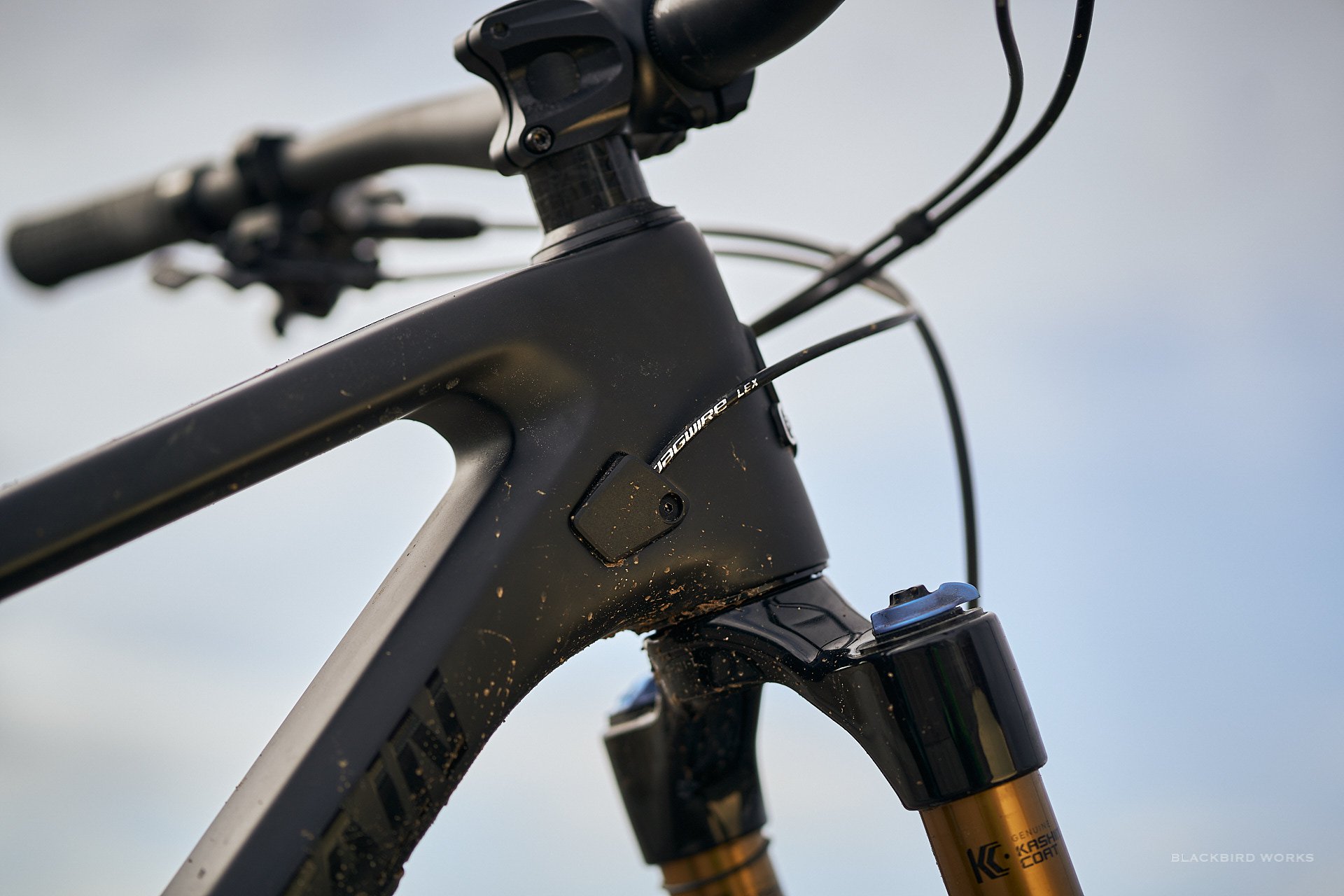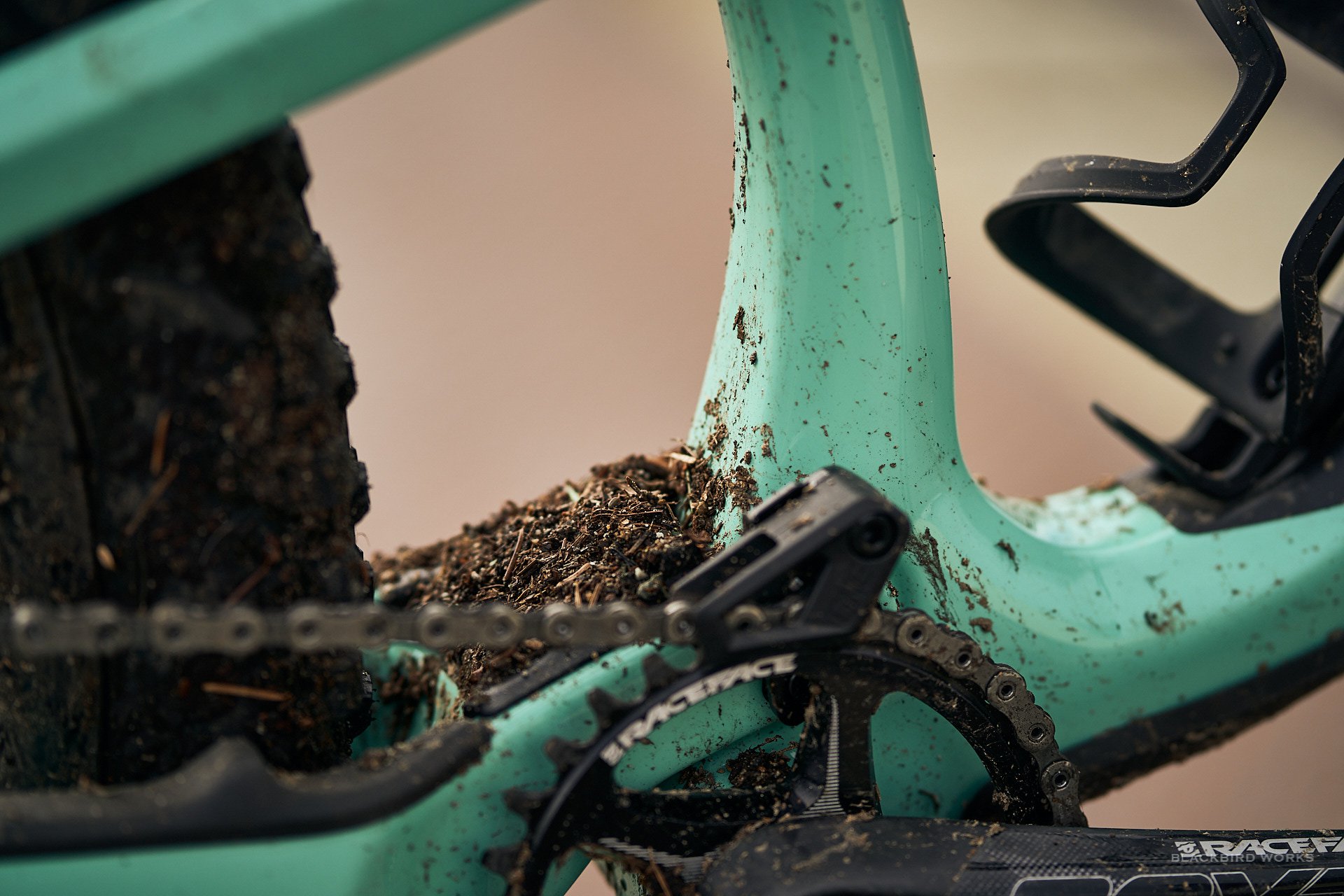 What else is new?
Not surprisingly, geometry has changed and the 2021 Instinct sees some updates which, if you want to spend time poring over geo charts, will reveal that the 2021 Instinct has very similar numbers to the 2021 Altitude. Notably, reach has grown by ~30mm, HTA is one degree slacker, wheelbase is about 40mm longer, BBs rose about 6mm and STA is 1.5-2.5º steeper, depending on size*. Rocky's popular Ride-9 adjustable geometry/suspension system lives on.
*values are all based on the Slackest setting in Rocky's Ride-9 system.
The old Instinct had conservative numbers, the new one is significantly updated but not over the top, which should not be a big surprise to those familiar with Rocky Mountain geometry. They've worked to update geometry over the last few years, but there's a balance between updating your line to reflect modern times and making such drastic changes that your shop's faithful customers all of a sudden have to realize that last year's Large is this year's Medium. Not everyone copes with their cheese being moved all at once.
There are two more changes worth noting that add a nice degree of adjustability to the Instinct frame. First, two-position adjustable chain stays allow 10mm of variance between the regular and long modes (changing wheelbase from 1231 to 1241mm in size Large). Second, on carbon Instinct frames the the forward shock mount is modular, allowing for future updates to kinematics (and shock stroke length). The chain stay adjustment in particular is a nice addition: well-executed and simple to experiment with, requiring an 8mm and 6mm Allen to remove the axle, re-orient the hardware, and re-install; you also have to remove the rear caliper and re-orient the adaptor - simple to do but just changes it from a two minute job to a four minute one.
Details
Rocky has always been good at tending to the little things for frame design, and the Instinct has plenty of this in evidence.
Dual bearings at the chain and seat stays and lower shock mount are a nod to the Instinct's intention as a trail bike built to deal with the elements of a harsh winter and lots of mileage.
Three downtube protectors provide complete and ample protection against shuttle shine and rock strikes.
The chain stay protection does a great job of killing noise, and the 'Canadian Shield' yoke protection extends the Instinct's clean look and also raises the loam shelf up and away from the area where the chain stay yoke meets the main triangle, offering some long-term protection from abrasion and ingress.
Tube in tube cable routing (carbon frame) and large ports (alloy frame) make for easy cable and hose management, and in a nod to riders in other places, cables are moto style compatible, which is a small touch that goes a long way with some riders.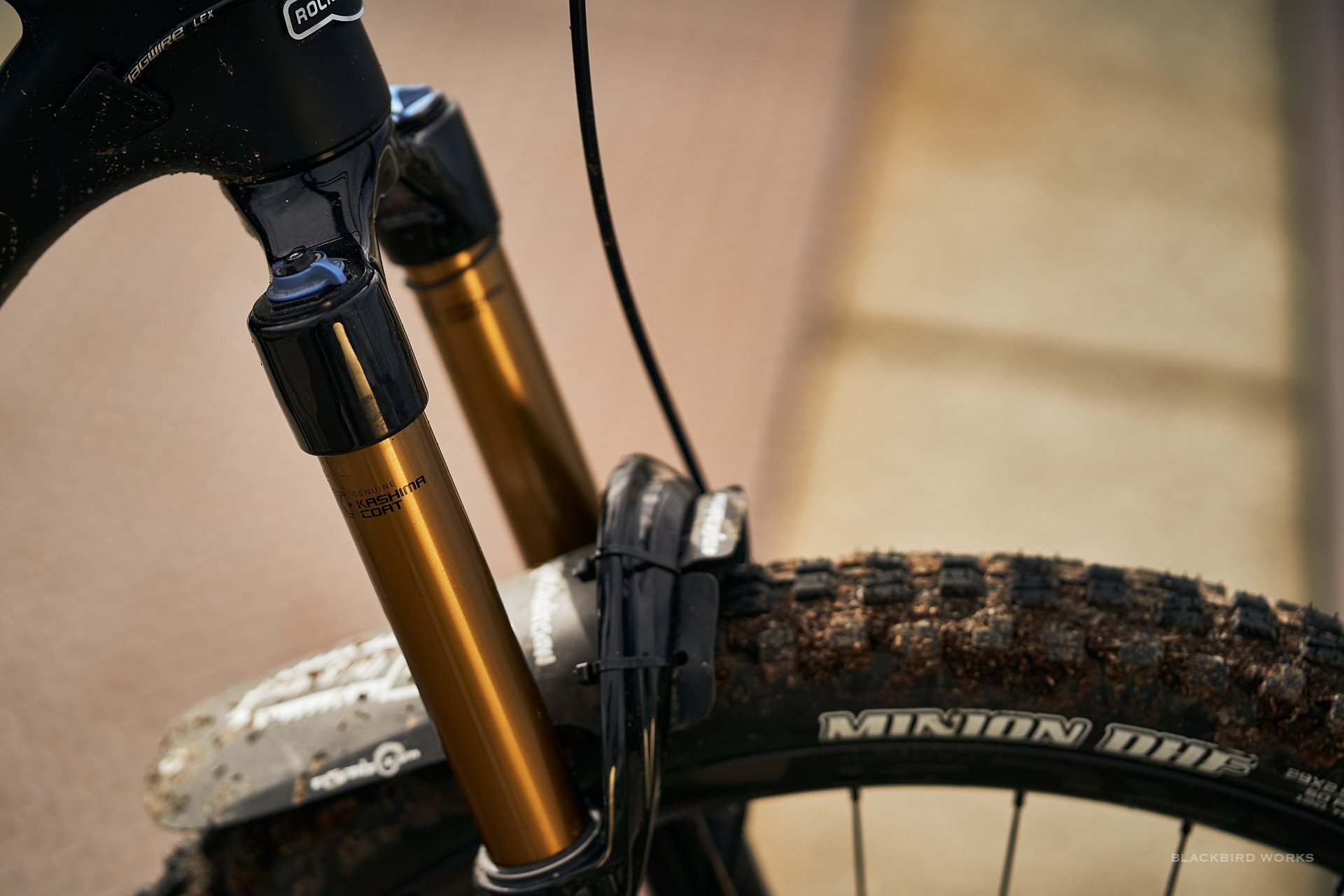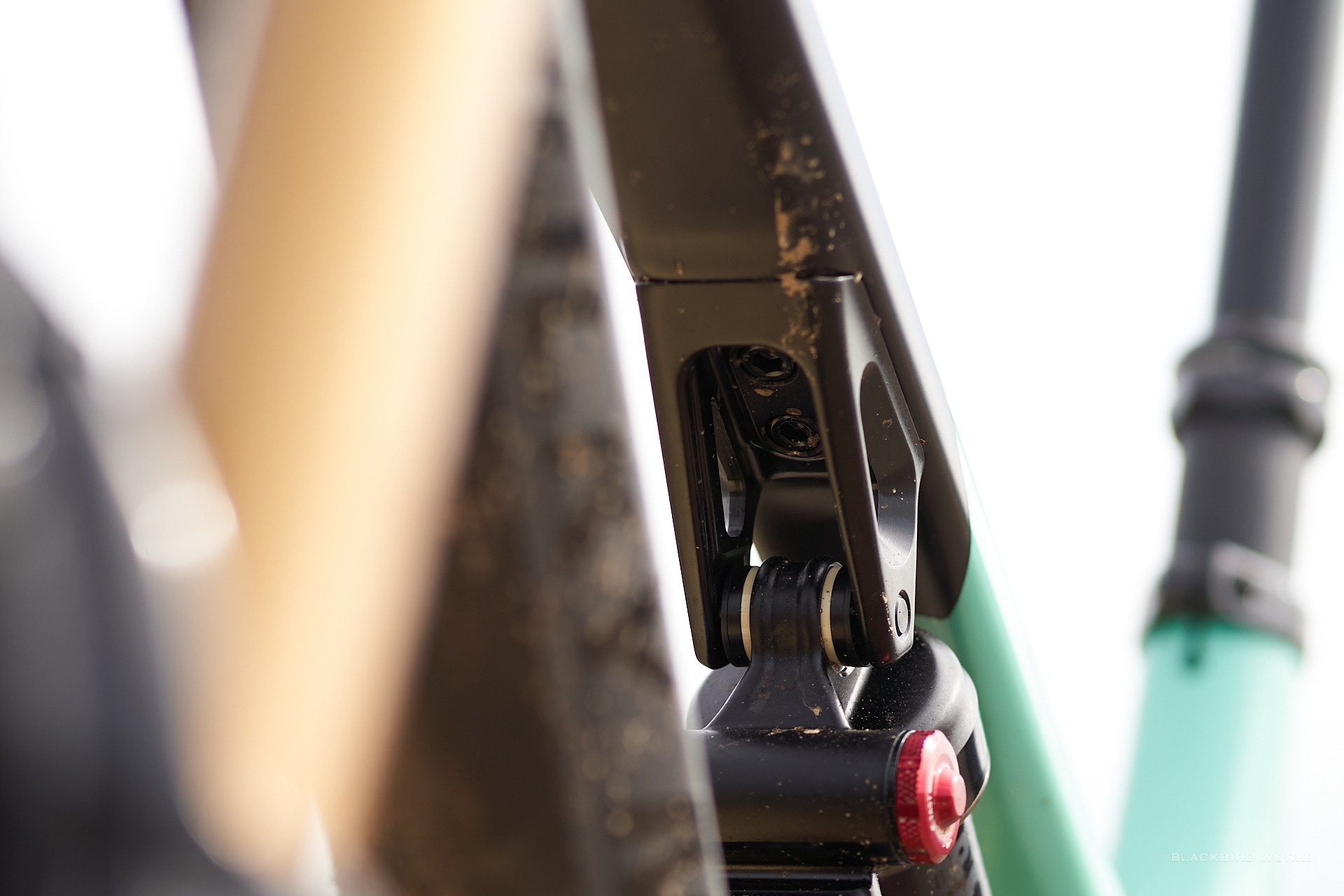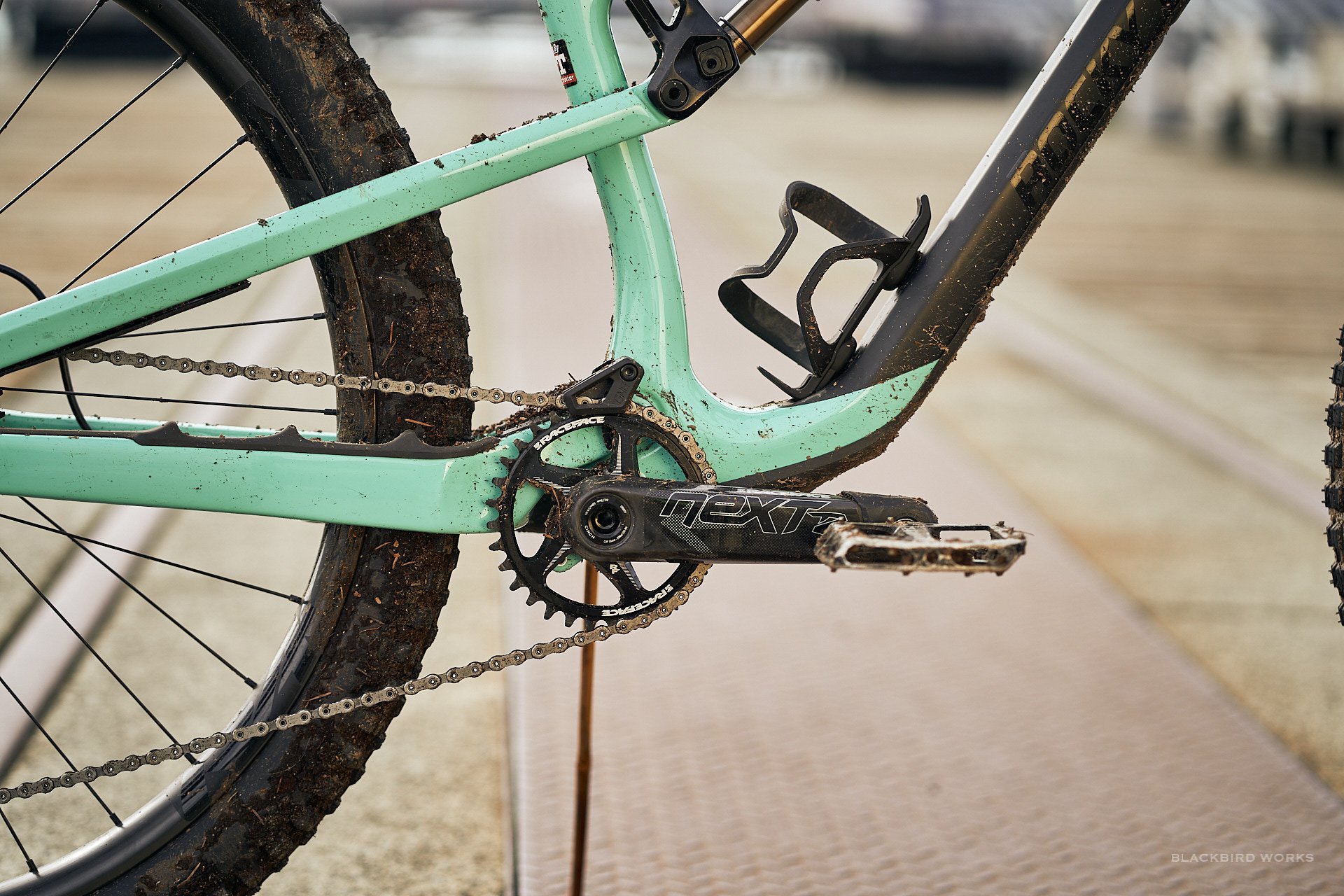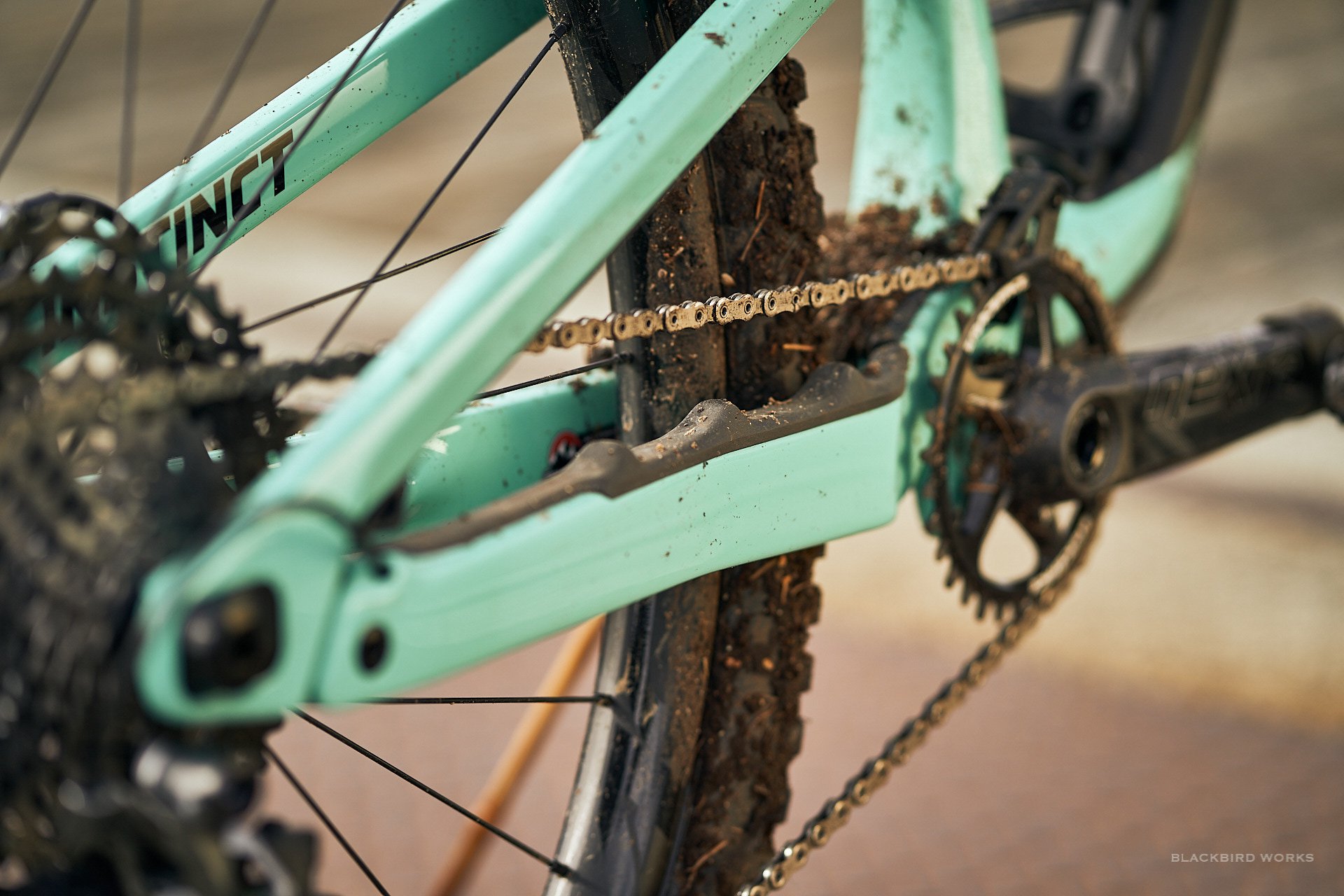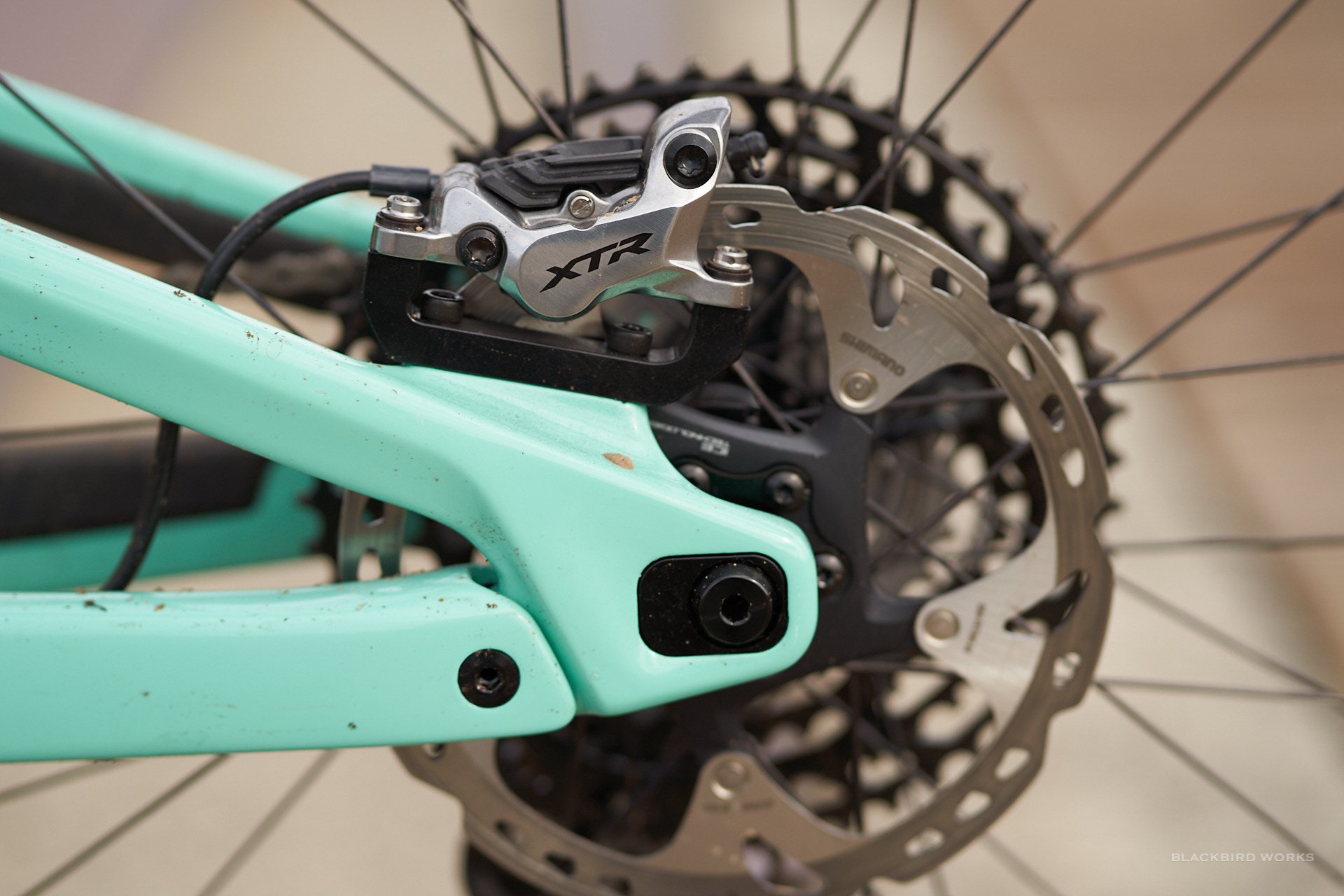 First Impressions
I've had a chance to ride the Instinct in a variety of places including the Sunshine Coast, Squamish, and on the Shore. Because our test size Large is a bit on the small side for me, we'll have someone else give it a longer go and a proper review, however it wasn't too small for me to get some early impressions. The Instinct's handling is immediately noticeable for being sharp and precise. Steering inputs are quickly translated into predictable action, and I detected no lack of stiffness or precision from the front or back end. It is happy to be pushed in hard and will hold a line or eat a hole at the bottom of a rough section - I just had to remember to adjust expectations slightly vs bikes with 170mm up front and something similar out back. The Instinct is comfortable in rough, technical sections, just at slightly reduced speeds as compared to a larger bike. No surprises there, and frankly that's what it's made to be.
I ran it with 29-30% sag which necessitated about 240 psi of pressure in the DPX2 - the most pressure I've run in an air shock in quite some time. It held up remarkably well, but did tend to get a bit harsh when successive hard hits started to stack up - again, this isn't a surprise and I wouldn't expect AM/enduro bike performance from a trail bike's frame and shock. I also didn't mess around with spacers and have no doubt that a bit more time spent there would finesse the feeling. But that doesn't mean I wasn't happy - the truth is that my early impressions of the Instinct are that it's a mighty good trail bike. Pedaling response was fantastic and I found myself getting up and over several tricky technical climbing sections just by sticking with it a bit longer than normal and being reimbursed for perseverance. Pumping through flows sections was very rewarding and I often found myself carrying ample speed so that I could pick the wheels up and let them skip over rough areas more often than I would with a larger bike. The Instinct is nimble without losing stability or predictability.
Our test bike is the Instinct Carbon 90 which retails for 11,999 CAD, so it would be unforgivable if there were any spec lowlights, and there weren't any. I'll let our main reviewer dig into that more in their review, but the XTR brakes and drivetrain, Fox Factory 36 and DPX2, Race Face carbon wheels and Maxxis rubber were all bang on, of course.
If there were ever any question in the past about whether an Altitude or Instinct suited you more, there should no longer be any indecision - they are very different beasts. Altitude is an EWS-winning Enduro bike that can handle the Shore's nastiest terrain, whereas Instinct can surprise you with its comfort level in the jank but definitely hits its stride one or two steps removed from the scariest lines but doesn't shy away from rides with scary elevation profiles.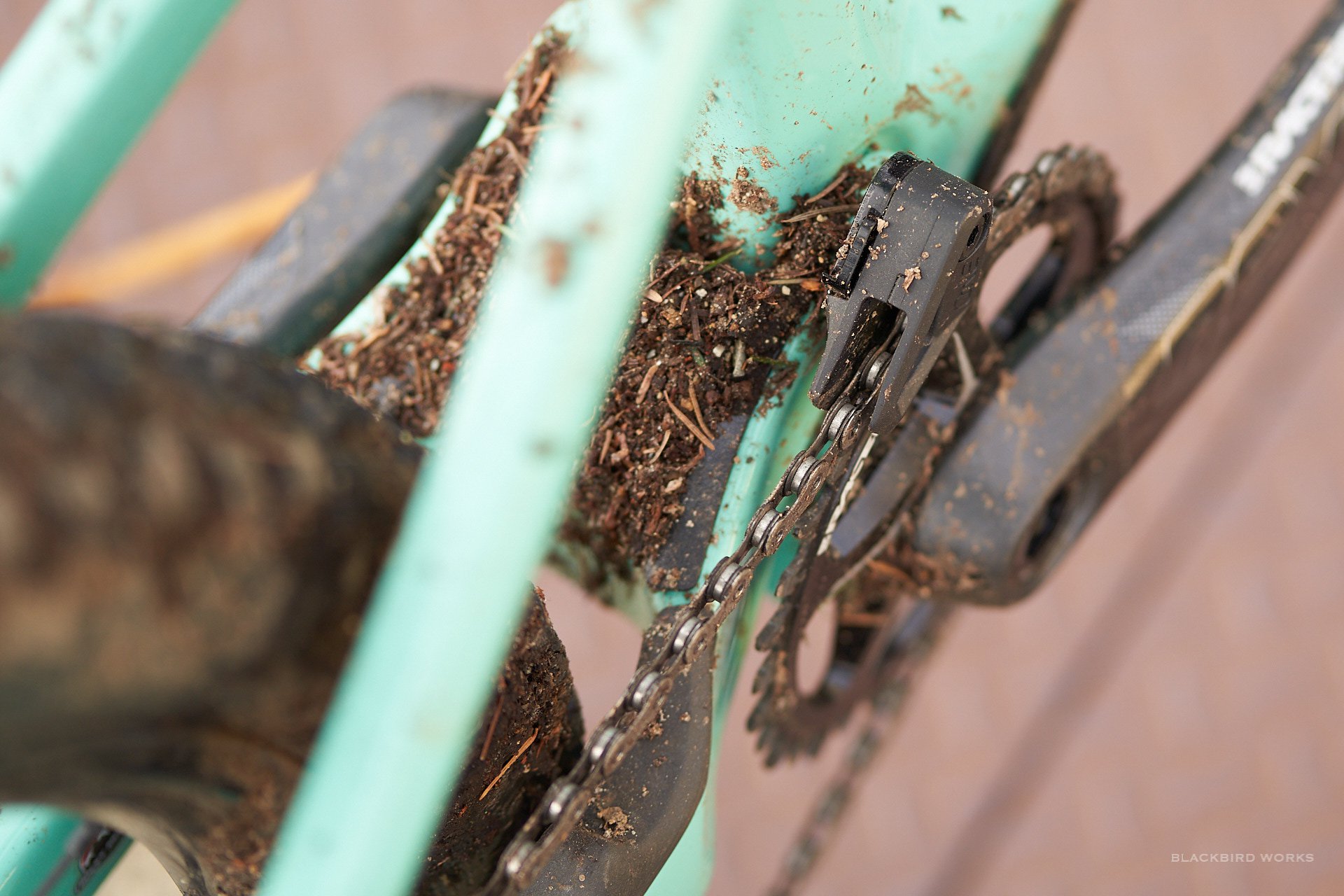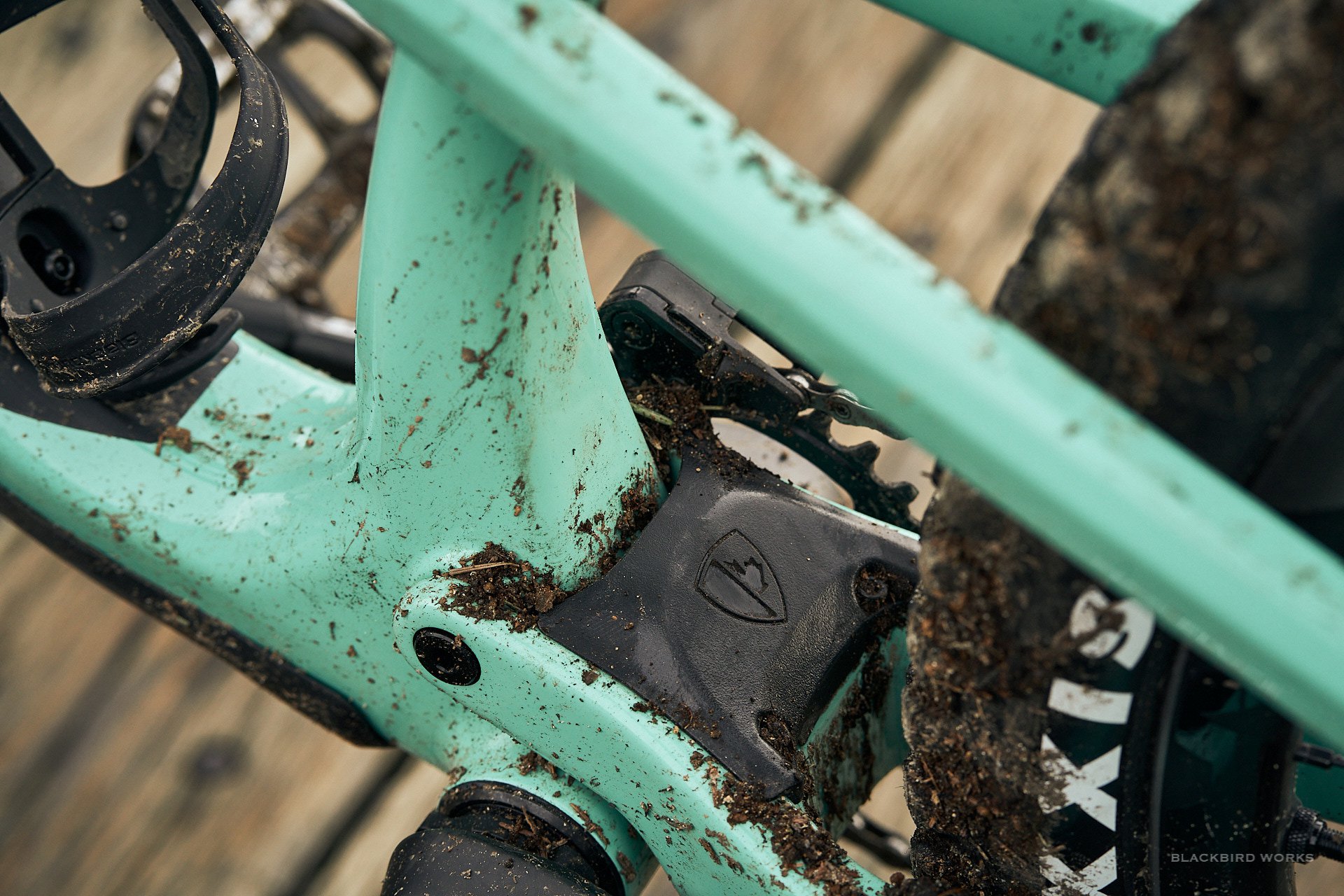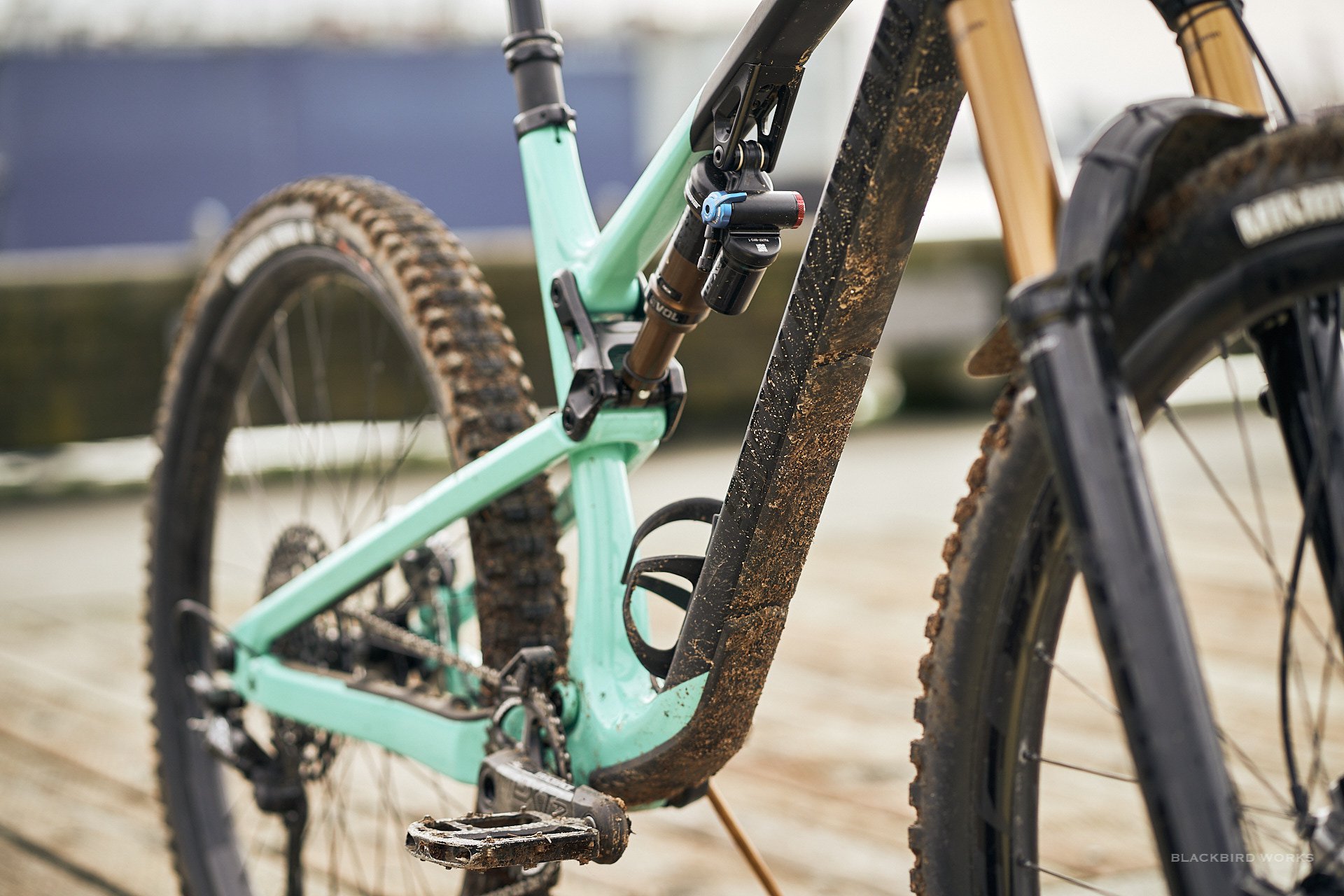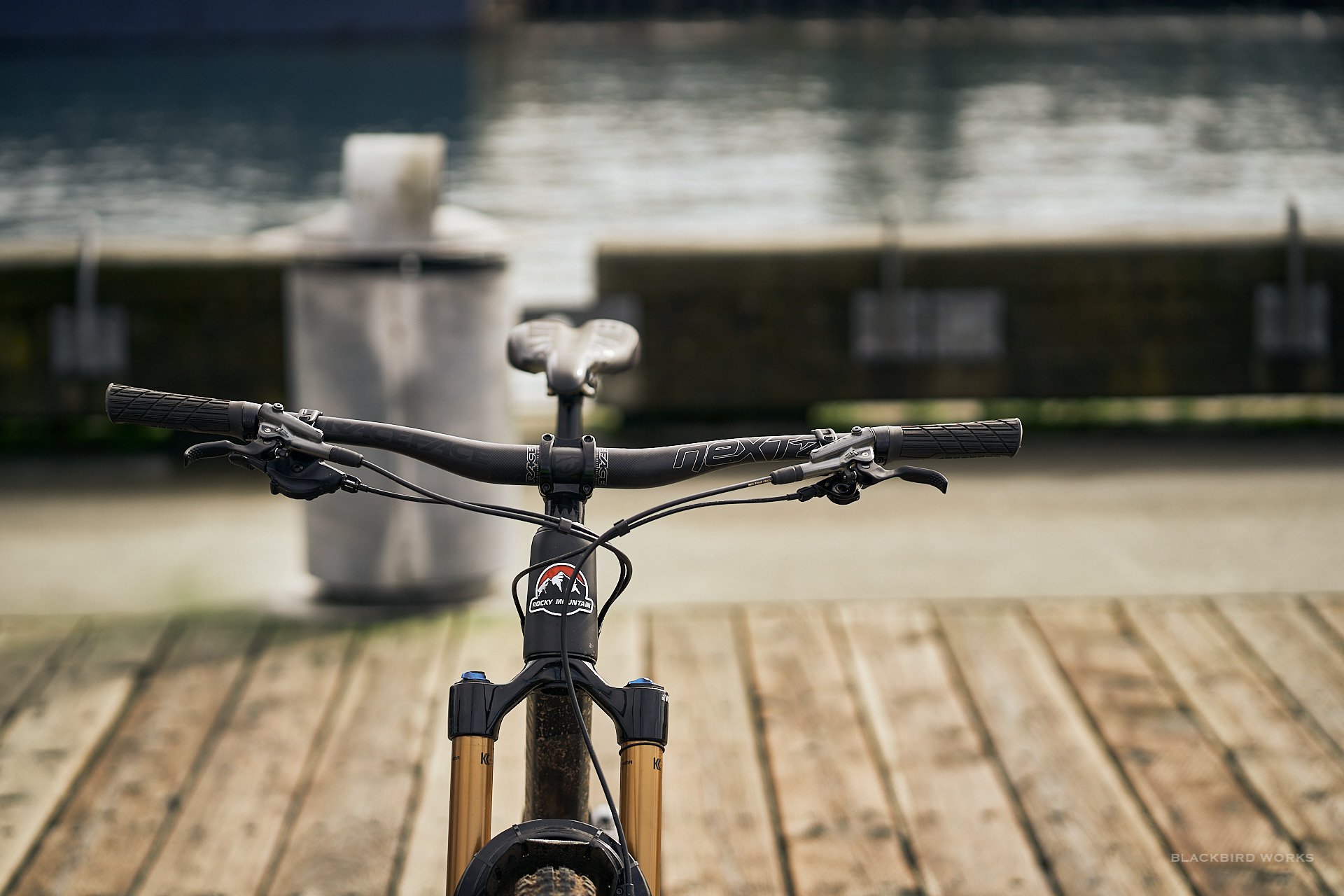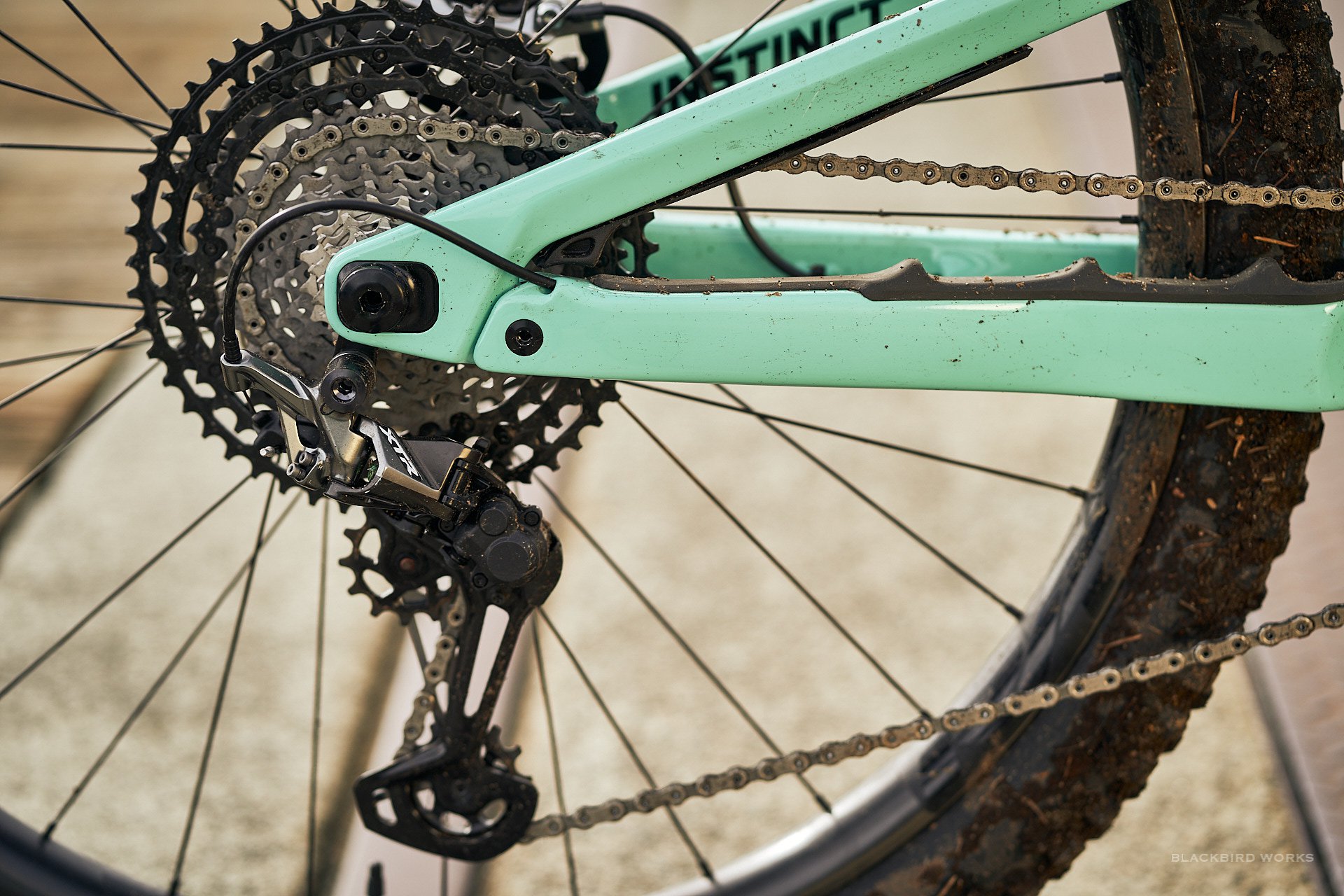 Instinct Models and Pricing
The Instinct is now available with the following MSRPs:
Instinct Carbon 99: $14,099 CAD / $10,449 USD
Instinct Carbon 90: $11,999 CAD / $9,399 USD
Instinct Carbon 70 coil: $9,399 CAD / $7,629 USD
Instinct Carbon 70: $8,369 CAD / $6,899 USD
Instinct Carbon 50: $6,999 CAD / $5,549 USD
Instinct Carbon 30: $5,949 CAD / $4,499 USD
Instinct Carbon Frameset: $4,179 CAD / $3,549

Instinct Alloy 50: $5,649 CAD / $4,499 USD
Instinct Alloy 30: $3,859 CAD / $3,129 USD
Tech Details and Weights
Instinct (29")
150mm, 44mm (FOX) or 42mm (RockShox) offset fork
Max tire clearance is 29 x 2.6
Chainring size: minimum 30T // maximum 34T
Sizes: SM-XL
Weight*:
Frame & Fox DPX2 shock: 3.14 kg (6.90 lbs), size MD
Instinct Carbon 99, complete: 13.08 kg (28.8lbs), size MD
Instinct Carbon 90, complete: 13.65 kg (30.0 lbs), size MD
Instinct Carbon 70, complete: 14.24 kg (31.3 lbs), size MD
Instinct Carbon 70 Coil, complete: 14.56 kg (32.0 lbs), size MD
Instinct Carbon 50, complete: 14.15 kg (31.1 lbs), size MD
Instinct Carbon 30, complete: 14.4 kg (31.7 lbs), size MD
Instinct Alloy 50, complete: 15.3 kg (33.7 lbs), size MD
Instinct Alloy 30, complete: 15.76 kg (34.7 lbs), size MD

Instinct (27.5")
150mm, 37mm offset fork
Max tire clearance is 27.5 x 2.6
Chainring size: minimum 30T // maximum 34T
Sizes: XS-SM
Weight*:
Frame & Fox DPX2 shock: 2.95 kg (6.50 lbs), size SM
Instinct Carbon 99, complete: 12.89 kg (28.4lbs), size SM
Instinct Carbon 90, complete: 13.25 kg (29.2 lbs), size SM
Instinct Carbon 70, complete: 13.98 kg (30.8 lbs), size SM
Instinct Carbon 70 Coil, complete: 14.27 kg (31.4 lbs), size SM
Instinct Carbon 50, complete: 13.99 kg (30.8 lbs), size SM
Instinct Carbon 30, complete: 14.05 kg (30.9 lbs), size SM

Instinct Alloy 50, complete: 15.10 kg (33.2 lbs), size SM
Instinct Alloy 30, complete: 15.40 kg (33.9 lbs), size SM
*complete bikes and frameset weights include protectors, chainguide, seat collar, and axle: 94.5 g (0.2 lbs)
For complete specs and more details about the 2021 Rocky Mountain Instinct, head on over to bikes.com.