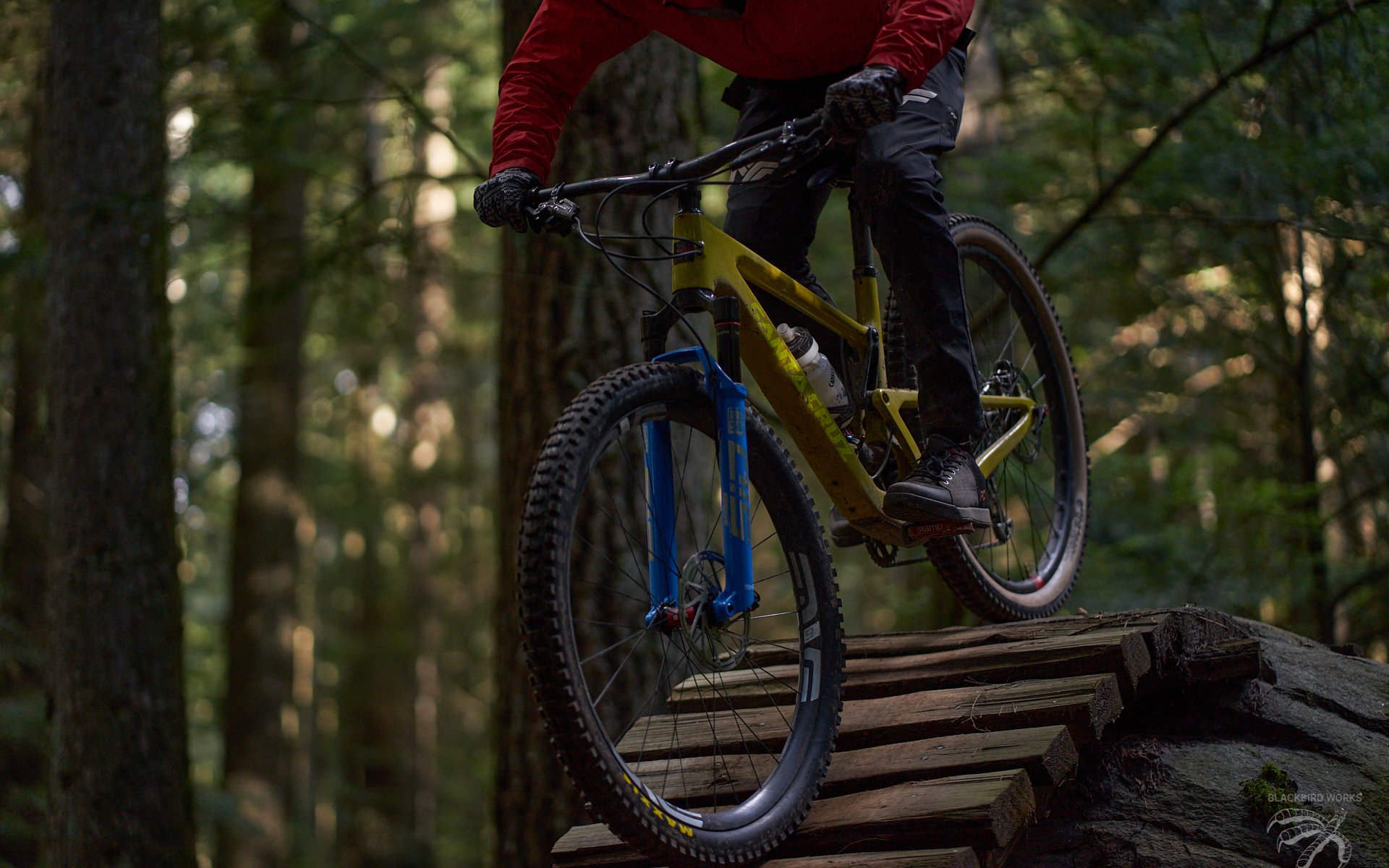 Review and Product Release
2021 Rockshox SID Ultimate Fork - Ridden on the North Shore
When I first heard there was a new Rockshox SID fork to be released, it didn't set my world on fire. It's not that I dislike cross country riding or cross country bikes; I just don't ride XC terrain and I rarely ride XC bikes. Our XC bikes are what most people call trail bikes, with the exception of capable hardtails. If we got a SID to test it's possible we wouldn't have an appropriate bike to mount it on.
But then it arrived unbidden. A beautiful blue, feathery light Rockshox SID Ultimate 29 with 120mm of travel. The first thing I noticed pulling it out of the box, after soaking in that mesmerizing Smartie Blue, wasn't the weight however, it was the girth. The new SID has 35mm stanchions, equal to the current Pike.
In fact there are two SIDs. Leg shavers may opt for the 100mm SID SL which retains 32mm stanchions and weighs just 1327g. Luckily we were sent the burlier SID with 120mm travel. Neither SID is offered in 27.5 so there may be some XC mullet bikes on the circuit this year. Once I'd cut it down, our SID Ultimate weighed in at 1520g and you can have whatever offset you like, as long as it's 44mm.
As luck would have it, we had a Santa Cruz Tallboy in the stable, and while it's not a perfect match, I thought I'd give it a go. Luckily the Tallboy is ahead of the curve geometry-wise, with a 65.7º head angle, so I wasn't too worried about front travel dropping from 130 to 120mm. It's still slacker than a DH bike from the 2000s. I'm testing a set of Maxxis DHR II 2.6" tires on the Tallboy and not only did the tire fit, there's ample clearance in every direction. Another welcome discovery was the post mount for a 180mm front rotor. Things are looking up in the XC world.
I aired it up to 68 PSI, set the rebound relatively quick, and pedalled out the door. My first ride on Fromme went better than expected. There wasn't a moment when I was aware of any flex in the fork. Both fore and aft, including under breaking, and torsionally with that big 29" Minion up front, the SID felt reassuringly rigid. I noticed the 10mm of travel I'd given up, particularly at speed, but the air spring was game for anything without any added tokens. The damper, a new for 2021 Charger Raceday unit that weighs just 96g, did the job efficiently as well, making the most of the 120mm. Everything felt really good and I quickly forgot I'd changed the fork. I'm not saying it feels the same as the Pike, because that's not the case. Rather it did the job so well, I forgot it was there. The SID can't make the traction nor the plush feel of the 130mm Pike, but the difference was much smaller than I expected. And it never for a moment felt spindly.
My memory of previous SIDs recalls they always felt a little wooden. Bear in mind I haven't ridden a recent one, but that label could be applied to most XC forks back in the day. There's a pleasantly smooth and controlled feel to this SID. It moves into the travel well and provides some reasonable small bump compliance. Part of the credit here likely goes to the "ultra low friction," SKF wiper seals. It moves smoothly off the top without any need to compromise performance toward bottom out. In fact on my first rides I left some travel on the table without noticing it, and I was able to reduce pressure by a couple of pounds.
The real test was a burlier ride on Mt. Seymour. We did a lap of both Severed Dick and John Deer and finished it off with a helping of Boogie Nights. I was able to ride all the moves I usually do and my speed in the rougher stuff only suffered a little. SID was never overwhelmed but he was out of his comfort zone a few times. In fact, if this was a 130mm platform, I'd happily ride it long term on the Tallboy. I wouldn't be able to smash through some of the bonier sections with the same enthusiasm as the Pike endures, but I'm sure I could make it through just fine with better line choice and marginally less speed.
MSRP: $899-969 | €979-1,059* | £869-949* | *INCLUDES VAT | RETAIL: MAR 2020 More at sram.com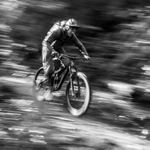 Cam McRae
Age - 54
Height - 6'/183cm (mostly legs)
Weight - 165lbs/75kg
Ape Index - 0.986
Inseam - 33"/84cm
Trail I've been stoked on lately - Fifth Horseman
Bar Width - 770mm
Preferred Reach - 475-490mm