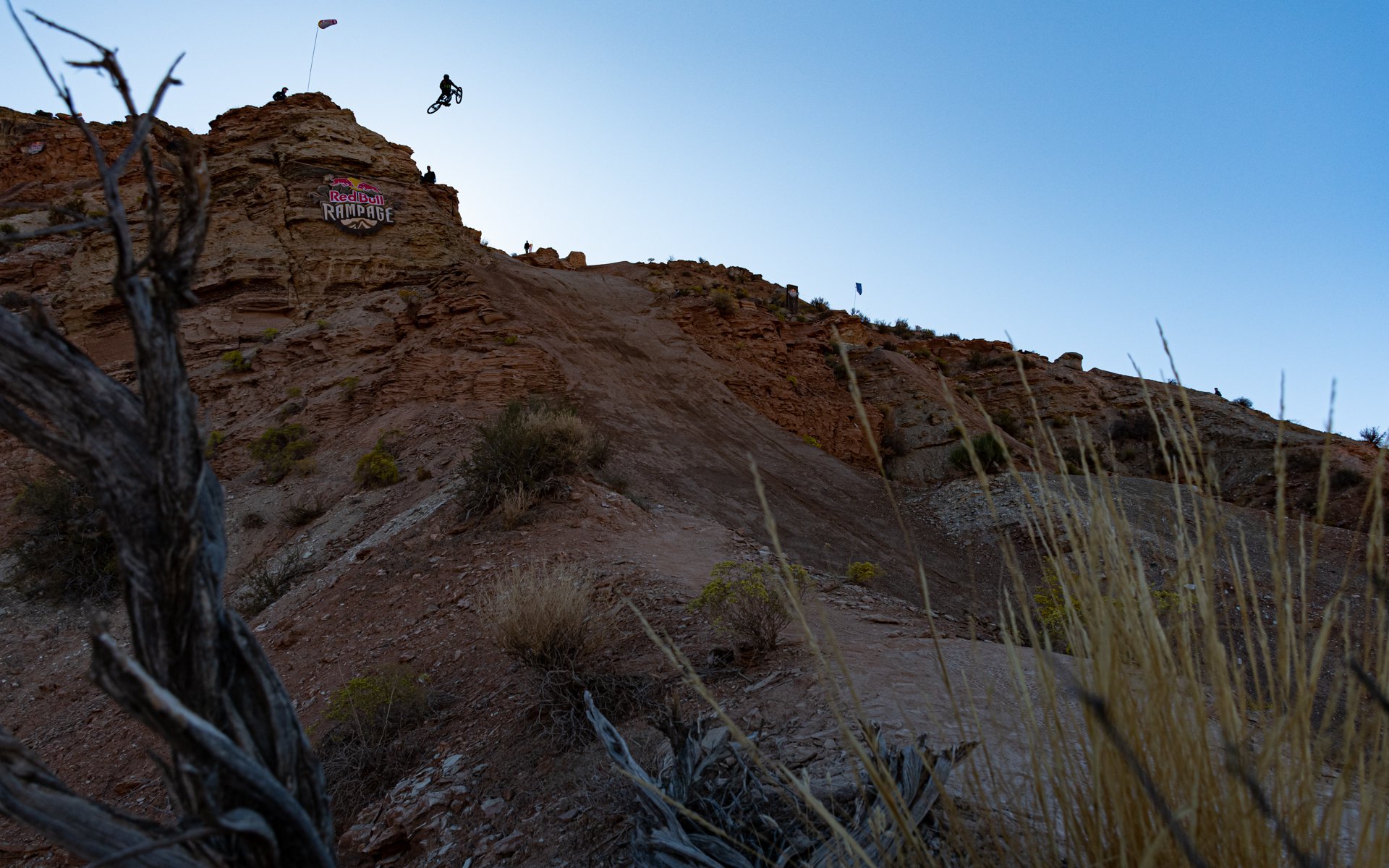 The 15th Red Bull Rampage is set for Oct. 15th
2021 Red Bull Rampage Preview
It's that time of year, the rainy season has arrived in BC, there's snow falling in the alpine, and the desert starts sounding pretty nice. It's also about the time of year that the best big mountain freeriders in the world convene in Virgin, Utah for the Red Bull Rampage. Back on the calendar this fall after a two-year hiatus that coincided with the global covid-19 pandemic, this will be the 15th edition of the event and marks the 20th anniversary of Wade Simmons winning run at the inaugural 2001 event.
Riders and their build crews have arrived in Virgin this week to start the scouting and building for this year's event, which will be held on Friday Oct 15 on the same terrain as the 2016 and 2017 Rampage contests. Notable for this edition, several prominent features that were previously rider-built and officially/unofficially claimed by different dig crews at this site (The Knoblin and Goblin features) have been neutralized and will be built and maintained by the Red Bull event build crew. This will allow any rider to incorporate these massive features into their lines, and should allow riders the opportunity to focus their building resources on other elements of the terrain, potentially unlocking new zones and features. We'll have more details on the rider builds once we're on-site in Utah next week.
A look through the list of invited riders for this year's event shows many familiar faces, some exciting new names, and a few missing favorites. The formula for the Rampage rider field has fluctuated over the years, but we know this year the total number of competitors will be capped at 15. This list includeds the top 10 finishers from the 2019 Rampage, 5 wild card invites, and 5 alternates. As it stands currently, Brett Rheeder and Brendan Fairclough have been forced to withdraw due to injury. Thomas Genon, the first alternate, is in for Fairclough and Reed Boggs will take Rheeder's spot.
There are also two new names on the rider list to keep an eye on: Brage Vestavik, already legendary for his bold, raw riding and fresh off an X-Games RealMTB Silver Medal & People's Choice award, and Jaxson Riddle, a rising star in the big mountain freeride world and St. George local who grew up riding with the Rampage site in his backyard.
2021 Red Bull Rampage Rider List:
Reed Boggs (USA)
Thomas Genon (BEL)
Szymon Godziek (POL)
Andreu Lacondeguy (ES-CT)
Tyler McCaul (USA)
Ethan Nell (USA)
Jaxson Riddle (USA)
Brandon Semenuk (CAN)
Carson Storch(USA)
Kyle Strait (USA)
Kurt Sorge (CAN)
Vincent Tupin (FRA)
Tom Van Steenbergen (CAN)
Brage Vestavik (NOR)
Cam Zink (USA)
Alternates:
Emil Johansson (SWE)
DJ Brandt (USA)
Antoine Bizet (FRA)
Stay tuned for more coverage on NSMB channels as the riders get to to work in Utah. We'll be onsite starting Monday with line checks, practice coverage, and all the plot lines as Rampage gets underway.