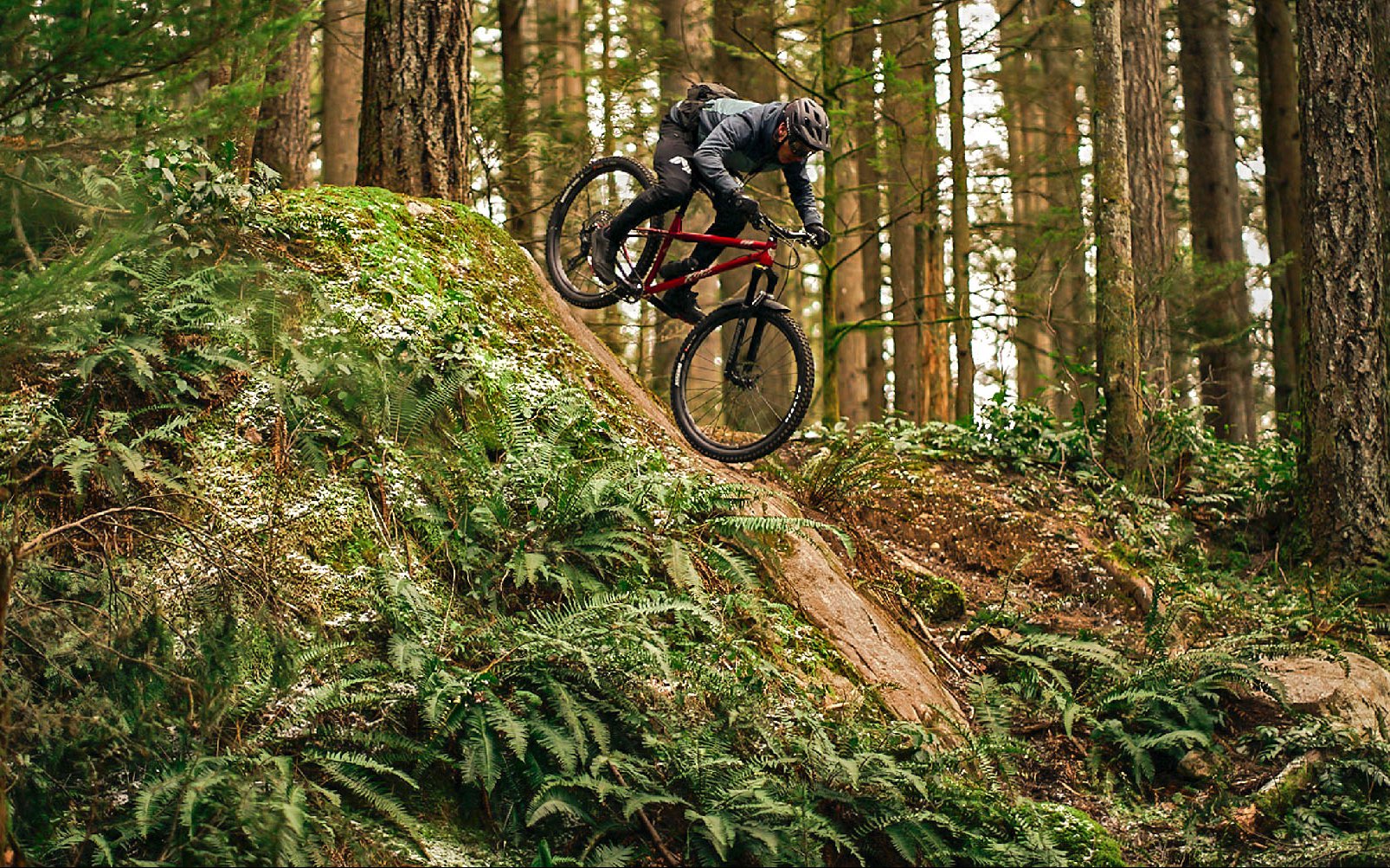 Long Term Steel Time
2021 Kona Honzo ESD - Full Review
On the terrain I generally ride, and among the some of the usual suspects who congregate at the base of Mount Seymour here in North Vancouver, a hardtail almost seems like a novelty. And it's not that difficult to understand why. For most riders, there's no need to make the trails we ride any harder, and generally most of us are looking for anything that will give us a little more control, traction and speed; criteria that don't point to ditching rear suspension. I'd bought into this ethos so completely, I wasn't sure I could ride our usual menu of trails without the ground hugging goodness of 150mm or more of well-damped suspension. I was however, pretty certain it wouldn't be enjoyable much of the time. As it turns out the performance gap between a hardtail with progressive geometry, like the Kona Honzo ESD, and a cutting edge enduro bike isn't as wide as I assumed.
*If you missed the First Impressions Review, which focuses more on parts and and less on ride, you can find it here...
You might see where this is going. As I rode the Honzo ESD more and more, while making a few refinements to help my 55-year-old bones deal with the bumps that were now shooting almost directly through my spine and legs, it got better and better. I was less winded after short sections of rough singletrack, I began linking lines together and committing to drops, gaps and rock faces I never imagined sending on early 90s technology, despite the very modern shape. And while I can't see riding a hardtail full time, particularly considering my current occupation,* I can easily imagine riding the Honzo weekly, as part of my regular rotation. I giggled a lot on the ride today, possibly less intensely than usual, for reasons that are no fault of the ESD which I'll lay out below, but it was an altogether excellent outing.
*I did discover however that if I could only ride a hardtail, I would almost certainly remain as enamoured with mountain biking as ever
The missing link was comrades riding similarly constrained technology. Who likes getting moved back on the grid? Despite keeping up much better than I feared, and even better than my riding buddies expected, I wasn't able to challenge the fastest riders on today's ride. Which means, the only thing keeping me from riding a hardtail full time, besides my age and my vocation, is my ego.
I guess it's not only ego, although my competitive nature always lurks just below the surface. Another issue is that we weren't 'feeding off each other' while riding close to our limit, because I was generally a little slower. And sometimes quite bit slower. Despite the cliché, the boost that comes from that symbiotic gravity train might be my favourite mountain biking sensation. I am instead feeding off some hardtail cred, which is worth nothing in my skewed circle. Well, nothing but your buddy stealing your beer and threatening to throw your steel steed into the hollow stump that's filled with beer cans. So slightly less than nothing actually. And come on, it's not even made of aluminum FFS.
As I was saying earlier, I assumed I'd pick my battles with the 4130 beauty, taking on more sedate lines or riding mostly solo, but recently I committed to the ESD for every ride, no matter how much the trail itinerary or the roster intimidated my aforementioned fragile ego. Earlier in the process I crossed off certain moves before the ride even began, and avoided some trails and areas altogether, but as I stumbled along the learning curve, the capabilities of the modern geometry and well-curated parts spec. began to reveal themselves. I started knocking off moves I hadn't even attempted on full enduro sleds until a year ago or so, leading to intense feelings of half rigid satisfaction. On my last ride, which was also the most challenging I'd signed up for on the ESD, I walked away from a couple of moves, but they weren't every time features for me on even the latest technology. And I may even attempt them when the trails are a little drier.
The Platform
Obviously I'm not sharing an experience that could be extended to any old hardtail; this is a particularly capable arrangement of tubes. Everything about the geo feels just right. It does now that is, after the rocky start. Cables got twisted and I received an XL, which felt pretty sweet on the way down, except in tight switchbacks, but was too long for me to pedal comfortably. I put the XL in the short position (417mm chain stays) at the rear dropout, to detune the length a little, but I've been riding the large in the long position, (433mm) exclusively, for a little more stability at speed. I didn't swap it back however, so I can't claim to know how different the two feel. Snap is there in the corners though, and I've never felt any lack of stability that couldn't be explained by rider inability or error. The spacious cockpit and medium-long rear end allowed me to feel like I was in the bike rather than on top of it, which seems even more helpful without rear suspension.
The BB occasionally feels a little low but normally it clears most obstacles I expect to be able to avoid. Crank drag at bottom out hasn't been a problem either, even with a longer fork (more on that below), although I have noticed the extra width of the Kona WahWah 2 pedals I've been a little more since front travel went up. I have more to say about the seat angle below, but for me, before the fork swap, the ESD felt a little too steep in some situations.
Once I got on the large, I was able to harness the agility of the ESD in tight terrain. Many of the trails I expected to appreciate the least, ended up being some of the best. Trails on Fromme, like the tight tech of both Bookwus and Grannies, which require precision in low speed situations and composure during medium to high impacts, were an excellent match for the Honzo. I expected to hate Bookwus in particular, but I'm eager to get back there once the snow melts.
Inserts and a 170mm Fork
I made the ESD even more capable by swapping out the excellent 150mm Marzocchi Z1 and installing a 170mm Fox 36. I had no complaints about the Z1 and would have been just as happy popping in a longer air spring to achieve a similar result, but getting things like that done is more complicated on this bike-crazy COVID-19 timeline so I pulled a 36 off another bike instead. I've also been riding inserts on the Honzo almost since the beginning, starting with Rimpacts, then moving to a much more damped and pleasant experience on Cushcore. Most recently I've been riding some high volume Octa Mousse inserts from Spain, and I've been very impressed. They are very light and seem to tick most of the boxes, but I'll need more time before rendering a final verdict. I can say with some certainty however that you won't catch me riding the ESD without inserts, because it's way more fun this way.
Over-forking the front end by 20mm was obviously a big deal in terms of bike shape, but the Honzo was up for it. The original, un-sagged head tube angle is 63.5º (or 63 according to the chart above), and it looks to be a hair under 62º now, according to my dodgy analog angle finder,* but once the fork settles into its travel it feels just fine. Extra fine even. I enjoyed the bike with the 150mm front end, but in this neighbourhood, that extra 20mm comes in handy, particularly when you consider hardtails get steeper as they move into their travel.
*hardtail riders prefer to avoid digital tools
In terms of climbing position, I prefer the slightly slacker seat tube angle and raised bars delivered by the longer fork while the reach still feels fine. A steep seat tube angle suits my proportions very well, but there were times when I felt like I was getting pitched a little forward when pedalling seated, albeit with the saddle in a neutral position. 77º is indeed very steep and once you sag into the fork's travel it gets even steeper. It's possible there might be some negative outcomes for some terrain with the extra front travel, but not for the terrain this bike is designed for. I can't imagine wanting to go back to 150mm at this point, but before I swapped the fork I didn't have a single complaint.
The Ride
Learning to ride the Honzo ESD has been an invigorating experience that requires full commitment. The long and slack front end, made longer and slacker with the 170mm fork, doesn't sing until you get your weight on the front end. I realized this early on but this tendency is even more pronounced than I initially thought. I haven't yet reached the point where I've felt I've surpassed the sweet spot and the further forward I position my bones, extending my legs to compensate for the absence of rear cushion, the better the bike performs. This was particularly true as speeds increased and I was bombarded with more high intensity impacts.
Virtually the entire North Shore was logged beginning around 1860 and the legacy of that activity includes massive cedar stumps* and skid roads scattered across all three mountains. Teams of horses would navigate these primitive avenues pulling log sections as big as school buses, either to mills or to trains for further transport. These roads were made by laying cedar planks perpendicular to the direction of travels in order keep the horses out of the mud and to allow the logs to slide. Today, trail builders frequently use these roads as access points and connectors between trails and they are a great example of situations that are not particularly hardtail friendly. The skids are no longer nicely aligned and they make for a potent combination of momentum-sucking square-edged hits and high velocity situations. Keeping up to my dually-riding buddies in these conditions was not fun and had me wishing for 200mm of big squishy travel.
*others species rotted to nothing long ago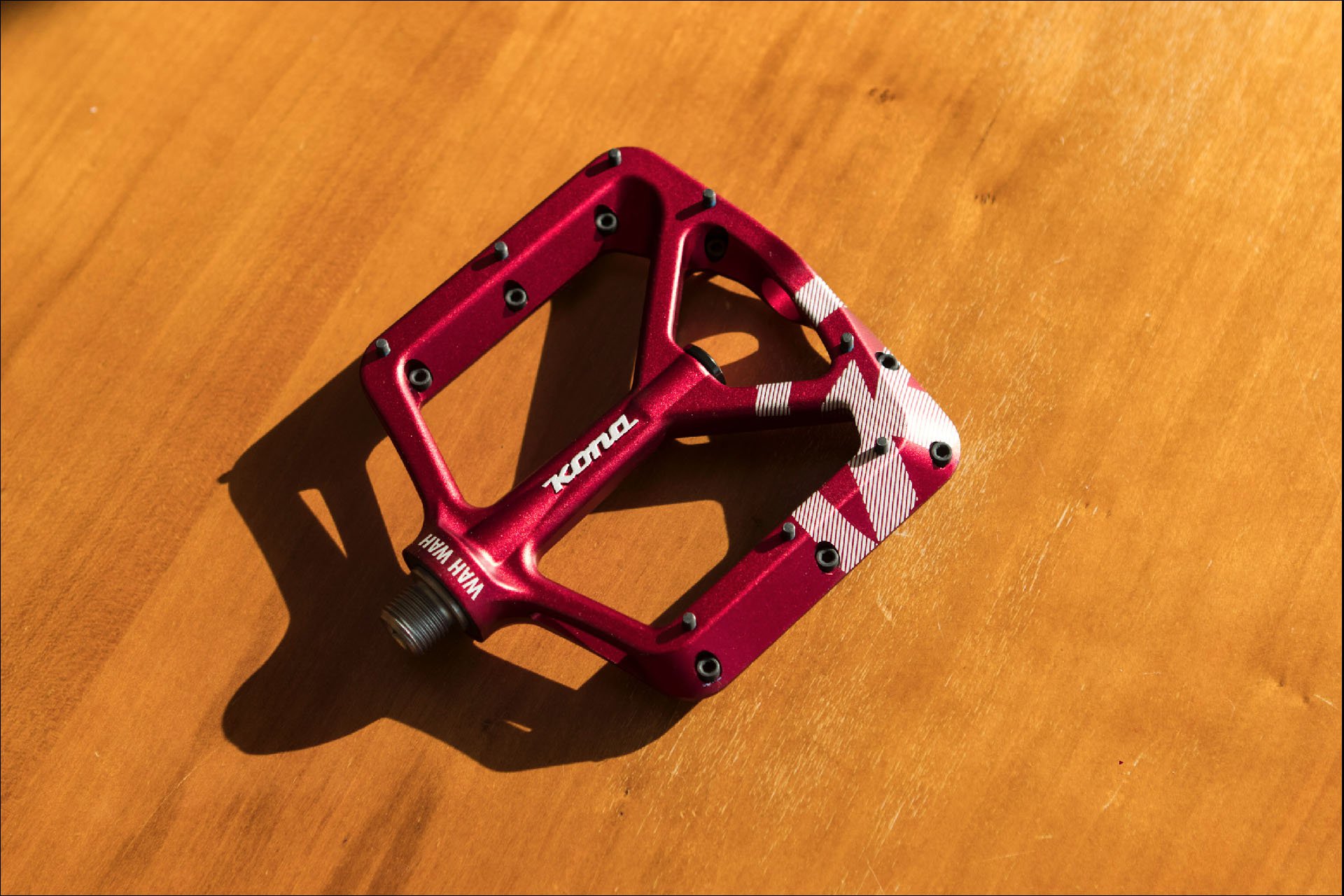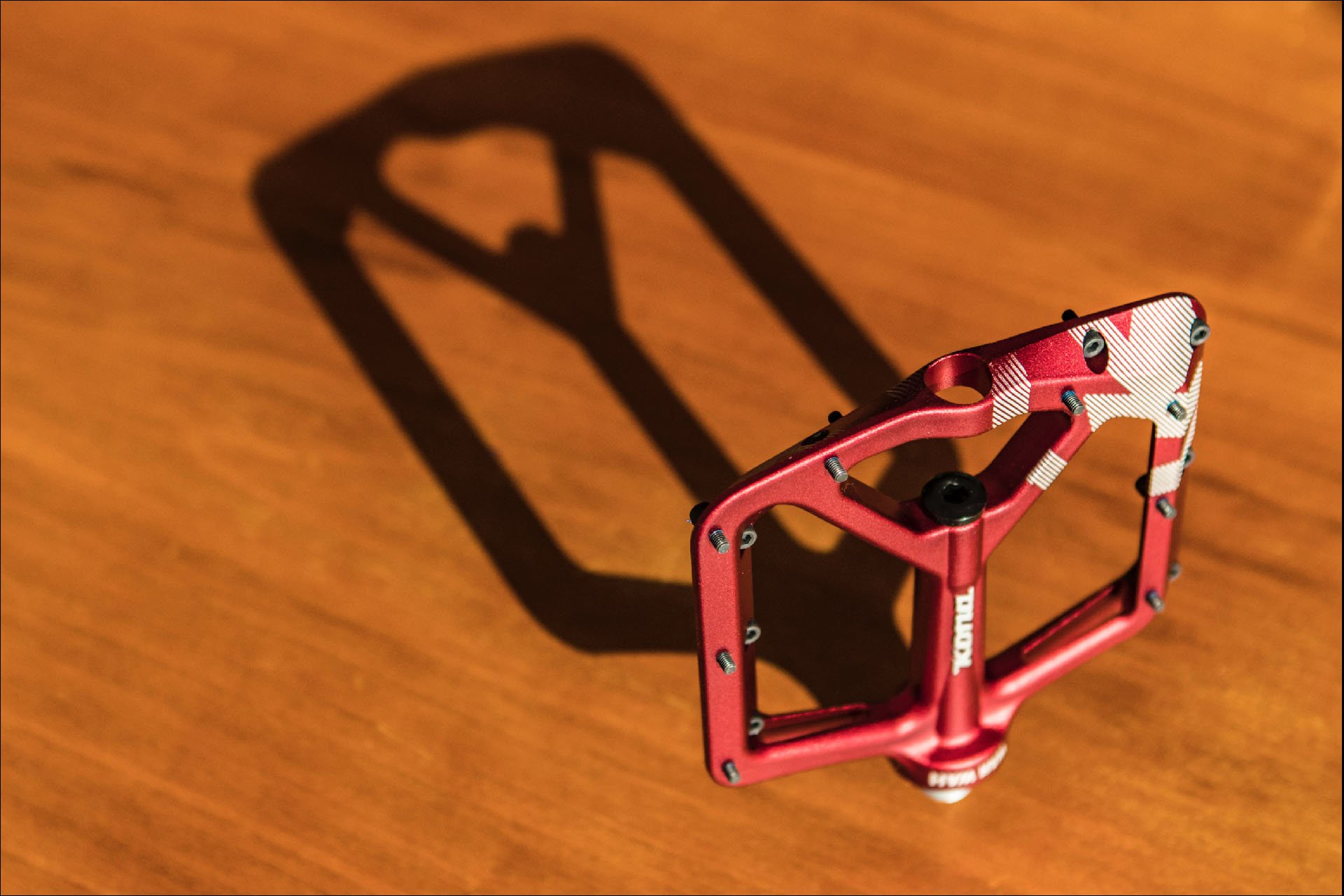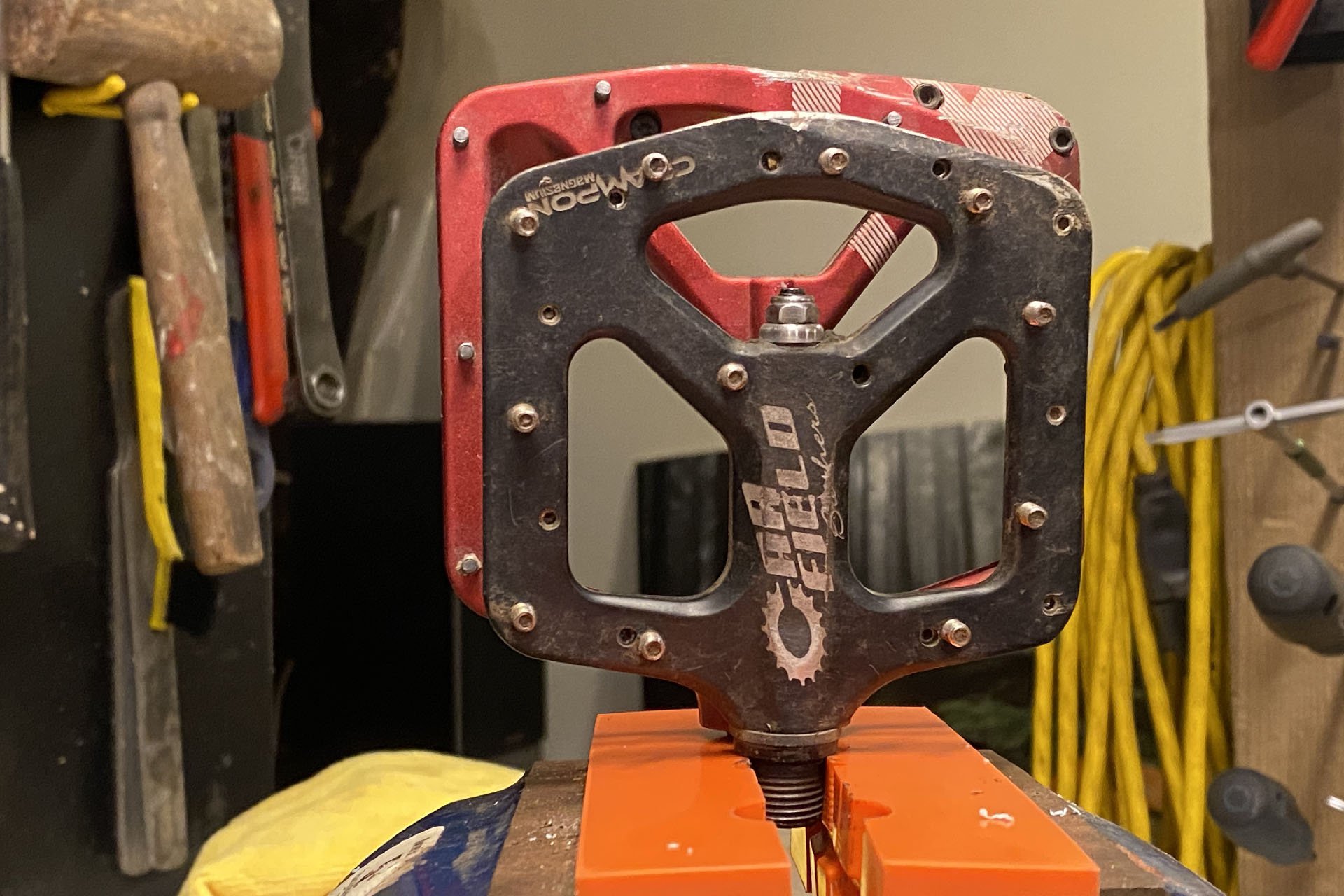 That was the only situation where I found the Honzo a chore to ride. In the early days, on less challenging trails, I felt pretty good about the bike on the roughest trails I'd ridden up until that point, but skidders at speed and similar conditions made by rocks and roots, challenge my hardtail prowess. The bike's nimble nature allowed me to dodge bumps when speeds were lower, steep terrain was welcome because most of the weight is on the slack front end, and it was a blast on corners and undulating terrain, so I'll take that minor trade-off and try to improve my technique to smooth out the fast and rough.
Components
In my First Impressions piece I couldn't find much to fault about the well-chosen component mix on the Honzo ESD. After six months of riding, the only minor gripe I have is that the Trans X seat post has become a little grouchy recently, getting stuck during extension. It improved some after I cranked the air pressure and applied some lube, but it remains less than perfect.
The shifting and braking, provided by a mix of Shimano Deore, an XT shifter (an excellent touch), and an SLX cassette, never let me down for an instant. The tire selection was seemingly taken from my wish list, and while I'd take a MaxxGrip up front and a little more volume, I never found them wanting. The wheels were good, although protected by inserts, I really liked the WTB saddle, and even the grips were to my liking. It's rare that a selection of components suits my needs and wants so well. I could make some upgrades but, aside from fork travel, I can't see any reason to. Assuming I get the post up to perfect health that is.
Roll Credits
In case it wasn't obvious already, my reviewing powers are somewhat compromised here, because I don't have recent experience on any bikes that might be considered direct competitors. I haven't ridden anything from Chromag for a couple of years, and that was the last time I rode a hardtail off road. I can tell you about the Honzo ESD's capabilities as I see them, but only in isolation and in comparison to what I'm capable of on bikes like the Santa Cruz Nomad, Trek Slash, and Yeti SB150. If you're looking for head to head conclusions about the Doctahawk or Norco's Torrent, I'm afraid I'm not much use.
I can tell you that riding the Honzo ESD has made me a better rider and I can't wait until my next ride on a long travel dually, when I will saddle up and feel like I have super powers. That sensation of being able to push your rear wheel through anything and to launch every root and rock, a byproduct of experiencing the more direct connection you get with the trail on a hardtail, doesn't last when returning to a dually because we get used to it, but I'm pretty clear that every hardtail ride makes me a little better. It's remarkable how much more trail contour I notice when I get back on a big bike, allowing me to find free momentum and better lines and to roll faster. I also genuinely enjoy riding the Honzo independent of the riding clinic it provides and at this point I hope to use it as a second bike in the stable and as a test platform; in the near term for a budget coil fork and for more experiments with inserts.
Looking around lately I've started to wonder if hardtails are becoming heirloom pieces brought out for special occasions. The lure of technology, comfort and speed has filtered dual suspension mountain bikes down to every price level. There was a time when riders would start on a hardtail and work their way up to more sophisticated platforms, but riders of almost all ages and levels now seem to be riding full squish bikes out of the gate.
I was at Rampage in 2003 when Russ Morrell launched his ill-fated attempt at riding a hardtail in the competition. He crashed hard and knocked himself out cold and out of the competition, but he had no option but to compete on the lines chosen by riders on full DH bikes. When 29ers arrived in DH Loic Bruni complained that riders look too static racing on big hoops. Reverse engineering that complaint, it's amazing to see a skilled rider charging on a hardtail.* They are by necessity much more active and mobile on the bike. For the same reason I often prefer edits of riders like Finn Iles on an enduro bike, like the one launched yesterday. To me it looks faster and more dynamic, further revealing the incredible skill of top level riders.
*Kona's launch video for the Honzo is a great example of this or if this one of Connor Fearon riding the aluminum Honzo
At the highest level, only dirt jumpers remain devoted to the hardtail, and to smaller wheels. Hardtails are becoming more rare in XC racing and virtually unheard of in Enduro and DH, or they were when racing was last allowed to happen. I have to wonder if we're missing something in this headlong march toward advanced technology. It used to be that top level riders would spend time on hardtails during winter months around the North Shore. These days they're more likely to ride e-bikes.
All of this makes me glad there are companies like Kona, where management is willing to make bikes like this that go against the grain. It's paid off as well. You may find an ESD at your local shop, but Kona has long since sold them all for 2021 from what I've heard, so perhaps a revival is afoot.
Hopefully I can convince some of my riding buddies to consider adding a moderately-priced (or Gucci - I don't care) hardtail for both back-up and for the simple pleasure of a less-complicated yet more-demanding trail conveyance. I also need to convince those who already own one to saddle it up for more than special occasions. A weekly hardtail ride would be a welcome addition to my riding schedule.
If you can find a Honzo ESD, it will set you back 3700 CAD or 2800 USD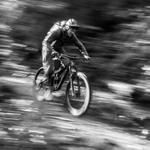 Cam McRae
Height - 6'/183cm (mostly legs)
Weight - 170lbs/77kg
Inseam - 34"/86cm
Ape Index - 0.986
Age - 56
Trail I've been stoked on lately - Boogieman
Bar Width - 760mm
Preferred Reach - 485-500mm (longer with 27.5 wheels than 29)