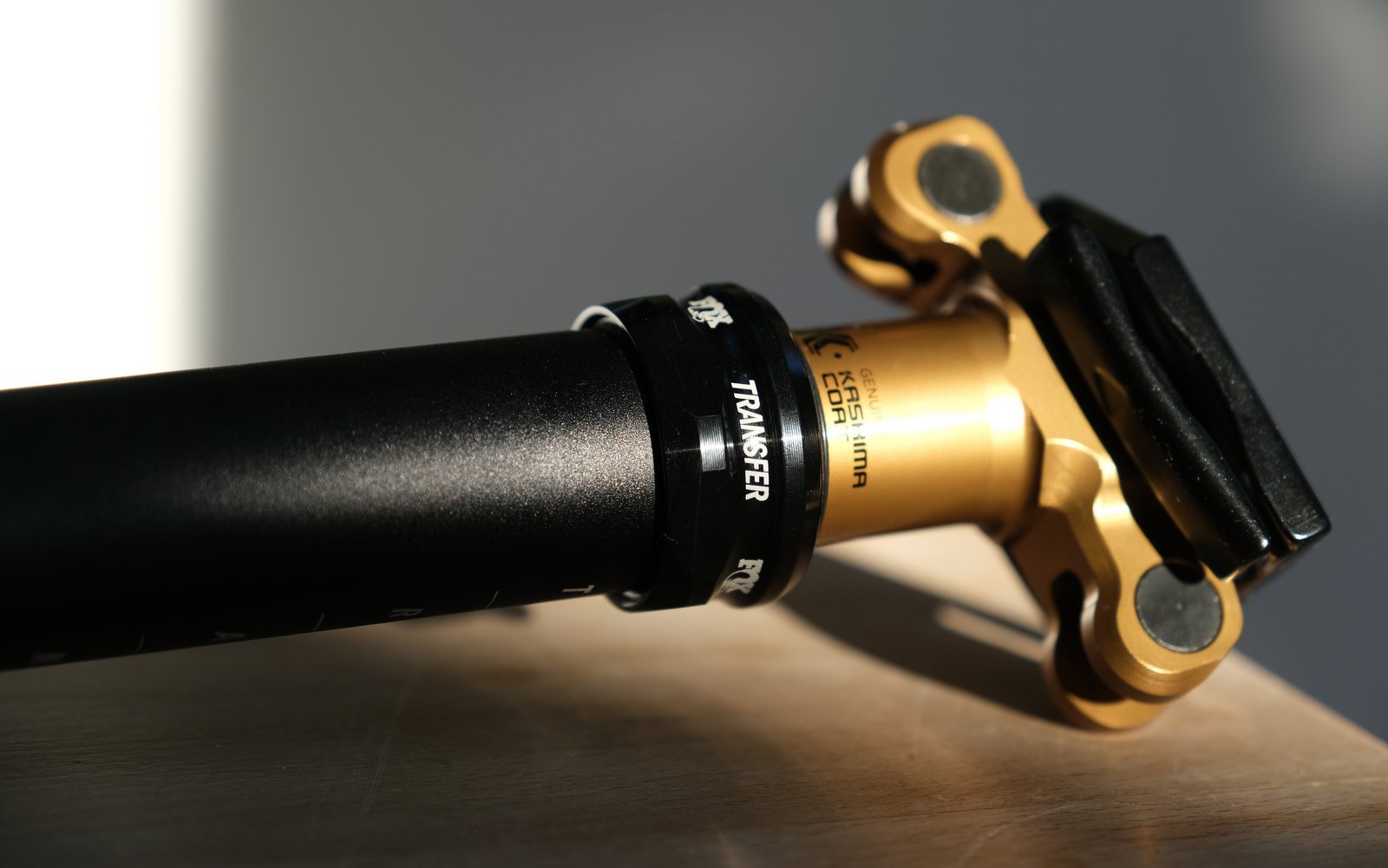 REVIEW
2021 Fox Transfer Dropper Post - Reviewed
There was a time, not that long ago, when a seatpost was a big deal. Why this was, is both odd, and important. Important, because a bad seatpost sucked. A bad seatpost was short and it bent if you sneezed on it, and it had a head that was impossible to adjust. And then it broke. So, considering these points, spending a bunch of money on a seatpost for your late 90's hardtail made a lot of sense.
Looking at things a different way though, it did not (make sense, that is). Somehow, through that era, a seatpost became more than a seatpost. it became a statement! It became something that made your bike better than those other bikes. It was the difference between something that rolled off a shop floor, and something that had been put together to bomb down a mountain (slowly and uncomfortably, but it did truly feel like you were "bombing" at the time). And it held your seat in place.
For years and years, a Syncros seatpost was the only way a discerning bike rider would dare to hold their seat in place. It was a long, black (or silver) shaft of awesome. It was the spark that kicked off an arms race of incompetence, where companies tried to figure out newer and better ways to hold onto a seat. Race Face had a pivoting monstrosity (I owned one...I will back up this opinion if challenged), with a bulbous head and a shit tonne of setback. Answer threw their hat into the mix with an equally shitty exercise in complication. Even Syncros spent several years trying to figure out a way to throw their baby out with the bath water by replacing their long standing two bolt design. The thought was to split the two functions of a seatpost head; holding the seat in place, and adjusting the tilt of the seat. It was an ungodly thing, with pivots and locking collars and all kinds of shit. This was the new Coke of seatposts. There are no photos of this post on the Internet, because nobody ever bought one (they went bankrupt shortly after launching this seatpost, which is probably not an isolated incident). And then Thomson swooped in and beat everybody at their own game by selling us the same damned post that Syncros had been making for a generation.
This is a lot of information, but it is relevant. I'm telling you all of this because this, this is the head that should have existed from the start. This is the head that people should have been making. This is the only seatpost head that we will ever need, from this day forward.
I'll admit, it looks a bit funny. The ears seems to be a fair bit more prominent than they need to be. It has the ears of a wrestling champion, or a rugby player. But from a purely functional standpoint, the looks do not matter.
This is, by a margin, the easiest two bolt seatpost that I've ever had the pleasure of mounting a seat to (the Race Face XY was ugly...and slipped if it sniffed oil...and the heads tended to pull out...but holy crap could you swap a seat quickly on that thing). There are lots of posts that have slotted bolt holes, but most of them result in catastrophe and parts juggling if you ever get that far. The captured nuts and custom hardware on this post are beautiful and easy to use. They slide right out, and then you slap your seat in there, tighten it up and you're golden. It's a wonderful experience.
But even nicer is the angles that those cauliflower ears give you to get at that hardware. Who knew that sticking the bolts a bit further out and increasing the angle would make it so much easier to adjust the post? Well, anybody that has ever worked on a two-bolt seatpost head with a Y-tool knows this, but it seems like none of them ever designed a seatpost. And, as an extra special added bonus, this head design allows Fox to dramatically reduce the stack height of their post. So, here we are, twenty-five years later, and Fox finally won the seatpost head wars of the late 90's.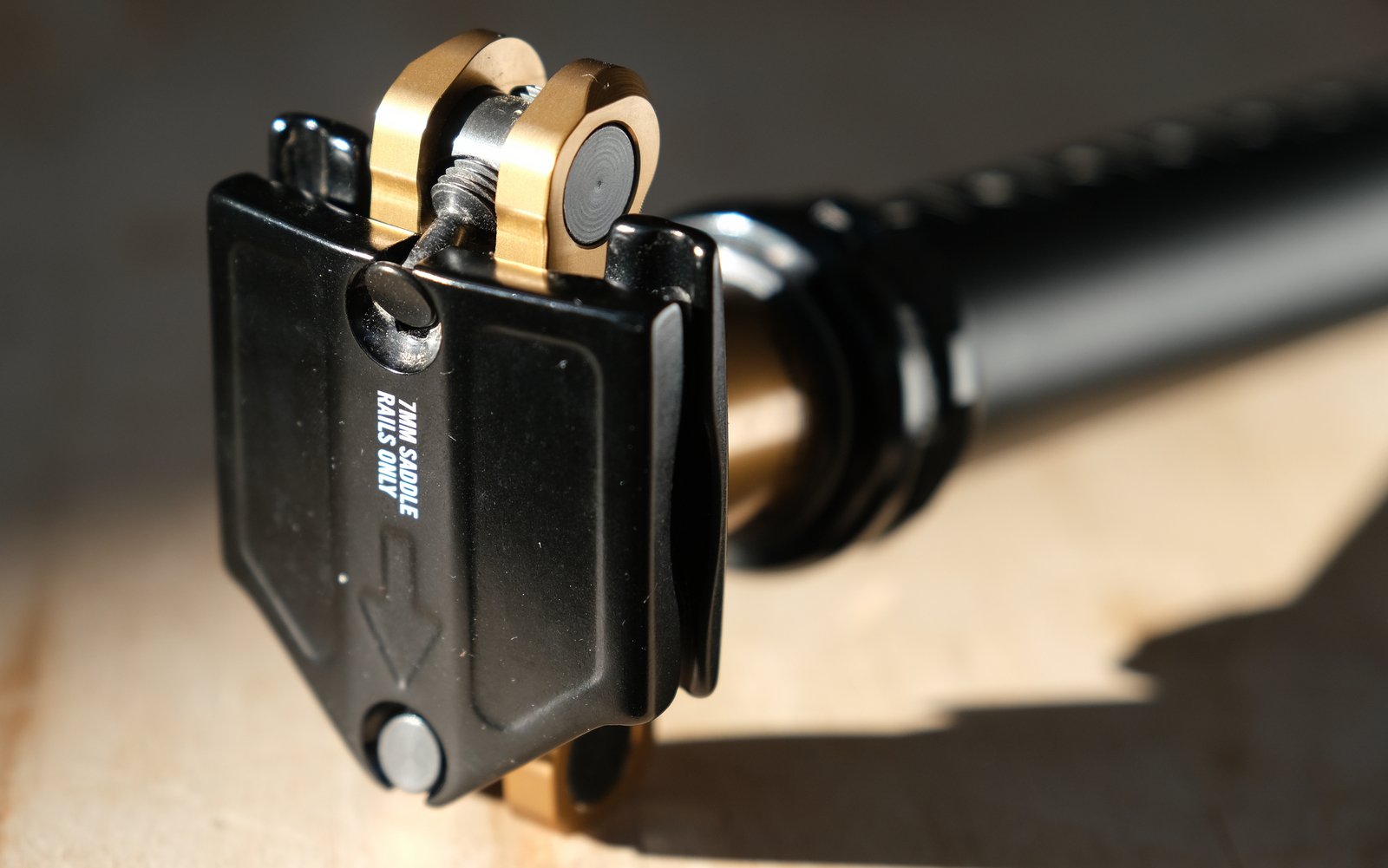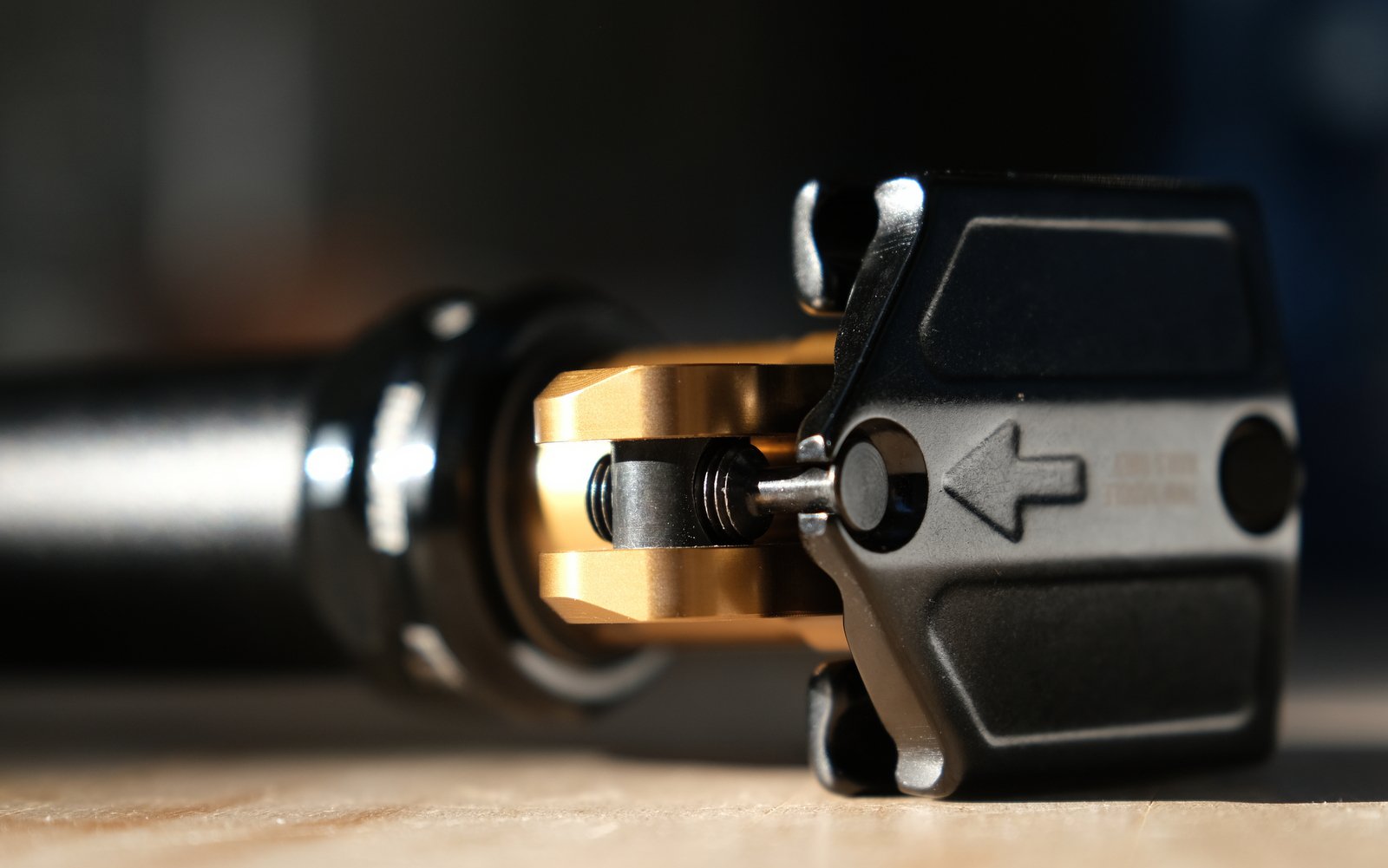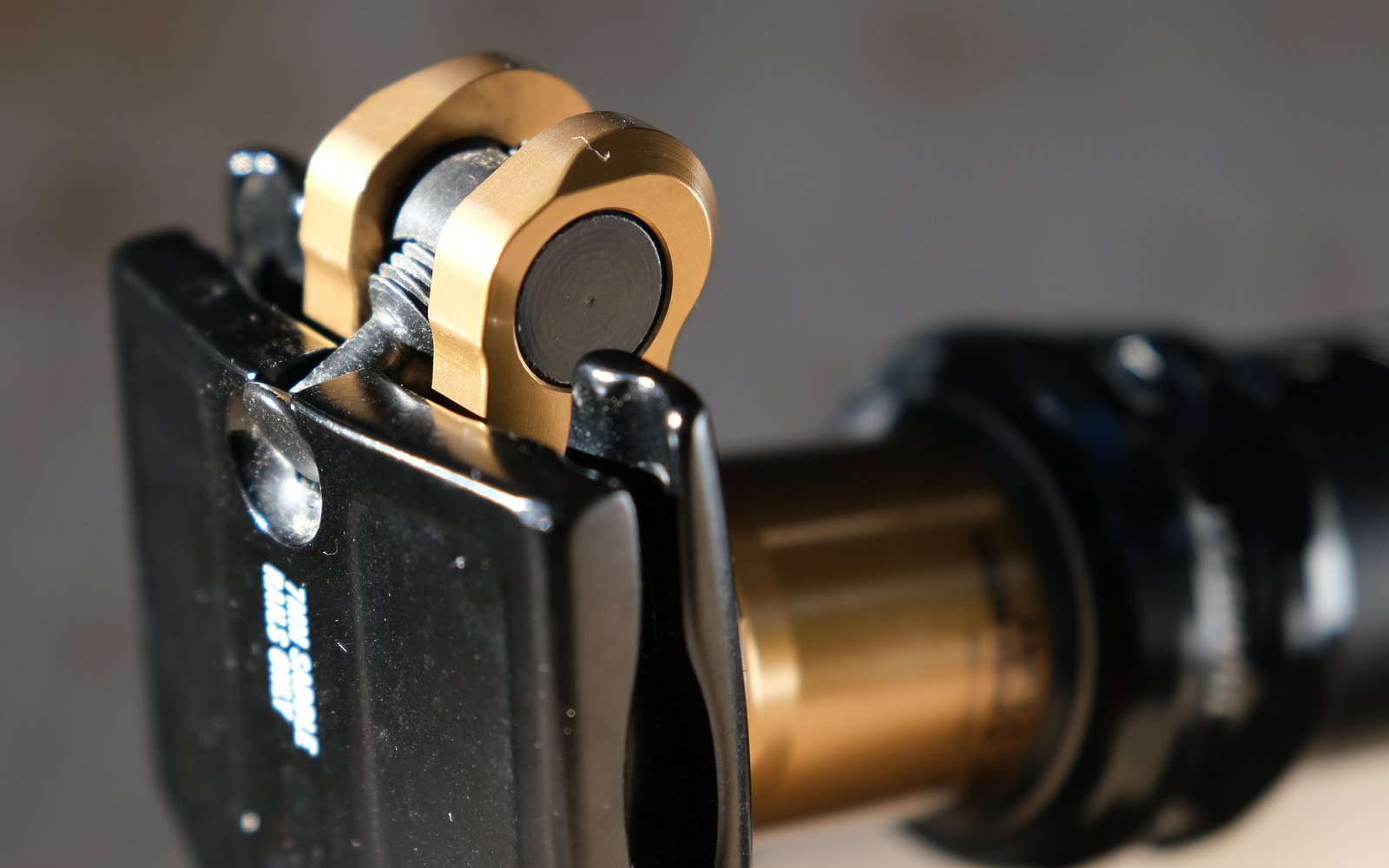 On the Inside
Of course, this is all obvious stuff that anybody can see with a cursory inspection of the seatpost. What about the inside? What I can pull from the website is that it has "proven Transfer internals with even easier serviceability than the 2020 model." Looking through the rebuild instructions for the 2020 model, that feels like a pretty good thing indeed. Those instructions suggest that taking on an Andrew Major type post teardown would require an advanced degree and several drawers of specialized tooling.
Popping the head off the post reveals nothing more than a tamper-proof hex head bolt, and the instructions linked above suggest removal of this bolt will result in death, so I assume this post retains the same 275 psi nitrogen charge and Fox voodoo of the previous generation. If you're a home tinkerer and want to retain the ability to fix anything and everything on your bike all by yourself, this might not be the post for you. But then again, the Transfer seems to have a fairly good reputation for reliability, so you should be okay.
Not quite on the inside, but another feature that I felt I should mention is that I appreciate the nice, deep cable stop at the bottom of the post. I've noticed a few other manufacturers minimizing this depth (I assume to reduce their overall post length). By doing so, I've had a couple of posts where the cable falls out pretty easily if any sort of slack is introduced into the system during installation. With the Fox, everything stays put with no challenges. I prefer this over a 5 mm reduction in overall length.
Up and Down
Getting back to our discussion of late 90's seatpost technology, we must consider that seatposts now do much more than we ever dreamed of. It's like comparing a caveman walking to a break dance battle. Posts now go up, and they go down and...well... that's about it. So, not really a whole lot different than what a seatpost used to do, but now they do it automatically, and they do it often. A fancy head won't get you very far if your up and down game isn't on point. Luckily, this here Fox seatpost does that pretty well too.
In fact, I will go as far as saying that this Fox is one of the smoother posts I've used in quite some time. Buttery smooth, really. I'm not sure how much the action of a post makes in the real world, but I also can't think of a time where I found myself hunting around for that "just right" mid-point setting on this post.
Return action is what I would describe as "medium", but it tops out with a fairly noticeable "Thwack!" Finding the release point is easy (more on that in a moment), but it does seem to require a fairly small amount of cable pull to get there. There is a bit of play in the head, but it definitely falls into the "manageable" category. It all combines into something that works really well and just goes about its uppy downy business.
The Lever
Fox does talk a fair amount about the new lever they created along with this post, and it's a big improvement over the previous generation. While new to Fox, the lever follows the formula that we are now familiar with. It looks a lot like what you'd buy from Wolf Tooth, One Up, Bike Yoke or (my personal benchmark) the PNW Loam Lever, but with a few key differences.
First, the cable mounting for the new lever is a bit finicky. It feels like you need to thread the needle (a few times) to get your cable into this lever. The part I really don't like is that the cable needs to push through a small hole after you clamp it. It took me a while to figure out how much cable to leave and where to wrap that extra length. As well, there's not a lot of room to adjust or play once you have a cable end in place. This system seems more challenging than it needs to be.
Once the cable is in, mounting the lever is easy enough. Mine came with both a standard clamp (which I used), as well as an i-Spec version. There is a Matchmaker version available as well, so you should be able to figure out a way to put the lever where you need it to be.
Next, the geometry of the Fox lever is a bit different than the Loam Lever (or others). The length seems roughly the same, but in order to get the Fox into the right position, I had to run the clamp a fair amount more outboard than I expected to (outside my brake levers, compared to inside for the Loam Lever). I think this is down to the lever sitting at a greater angle to the pivot location and I think this plays an important part in how the lever ends up functioning.
Since the lever is sold as a stand-alone piece, I figured that I should use it on a few different posts, so I cycled it amongst a few different bikes. No surprise, I found that the lever worked best with the Fox post and its short pull/low resistance actuator. It was with other posts with less polished action that I started to notice some differences.
On the worst end of the spectrum, I needed to shoehorn this lever in for a couple of rides with an old 3-position post. It worked, but it wasn't smooth and it felt like the lever was struggling to keep up with the force required. When I swapped in the Loam Lever, things worked much better. It was easier to brute force through the crap mechanism of that post and everything worked much better for it. Of course, Fox didn't design this lever to work with a crappy old 3-position dropper, but I thought this was an interesting test for it.
Back on the Fox post I noticed a slight difference in action as I swapped between the Fox, the Bike Yoke and the Loam Lever. The Bike Yoke and the Loam Lever proved easier to actuate, while the Fox felt like it was slightly easier to find the transition point where the post started to move. I don't think either is necessarily better than the other, but they each provided a distinct feel.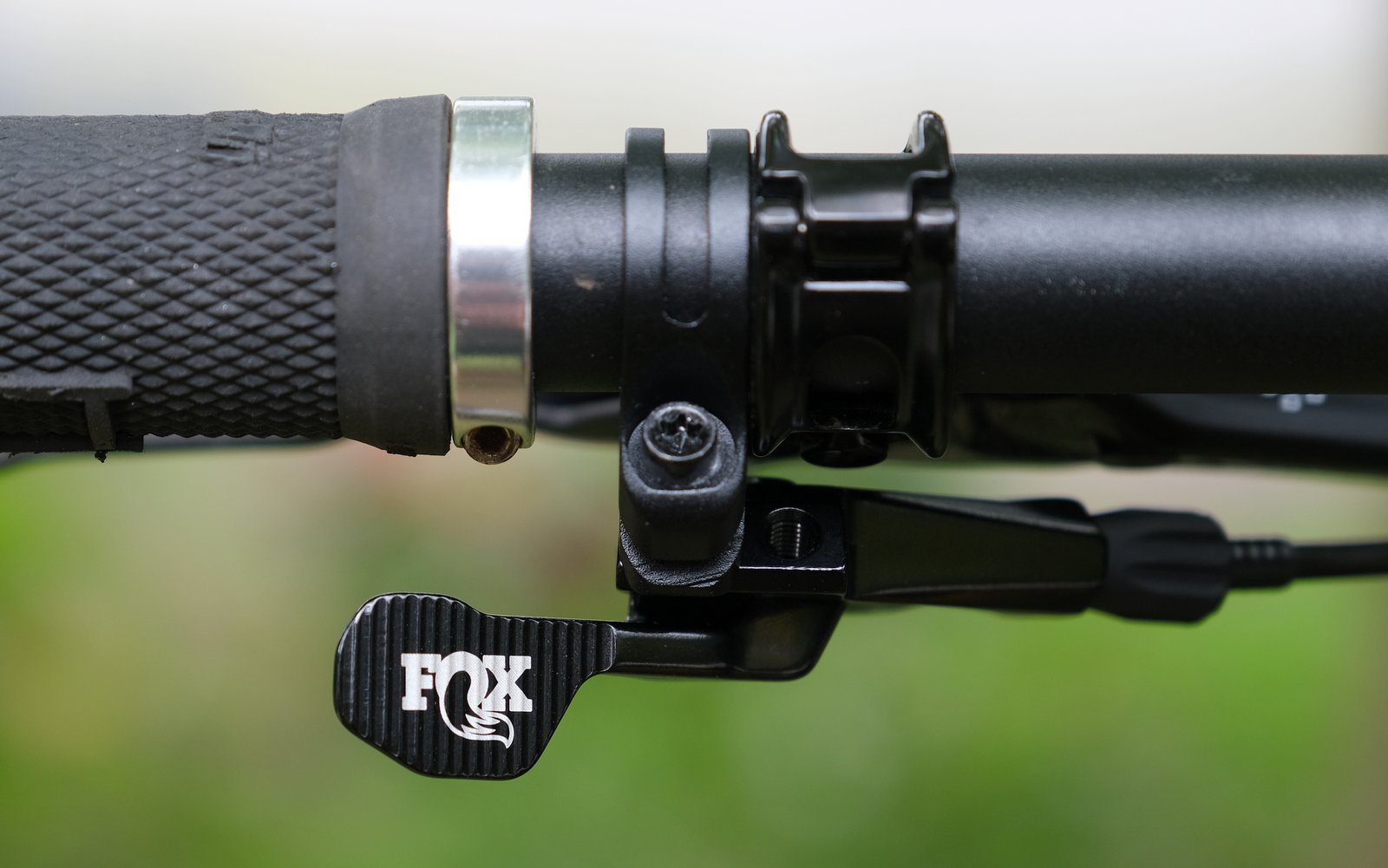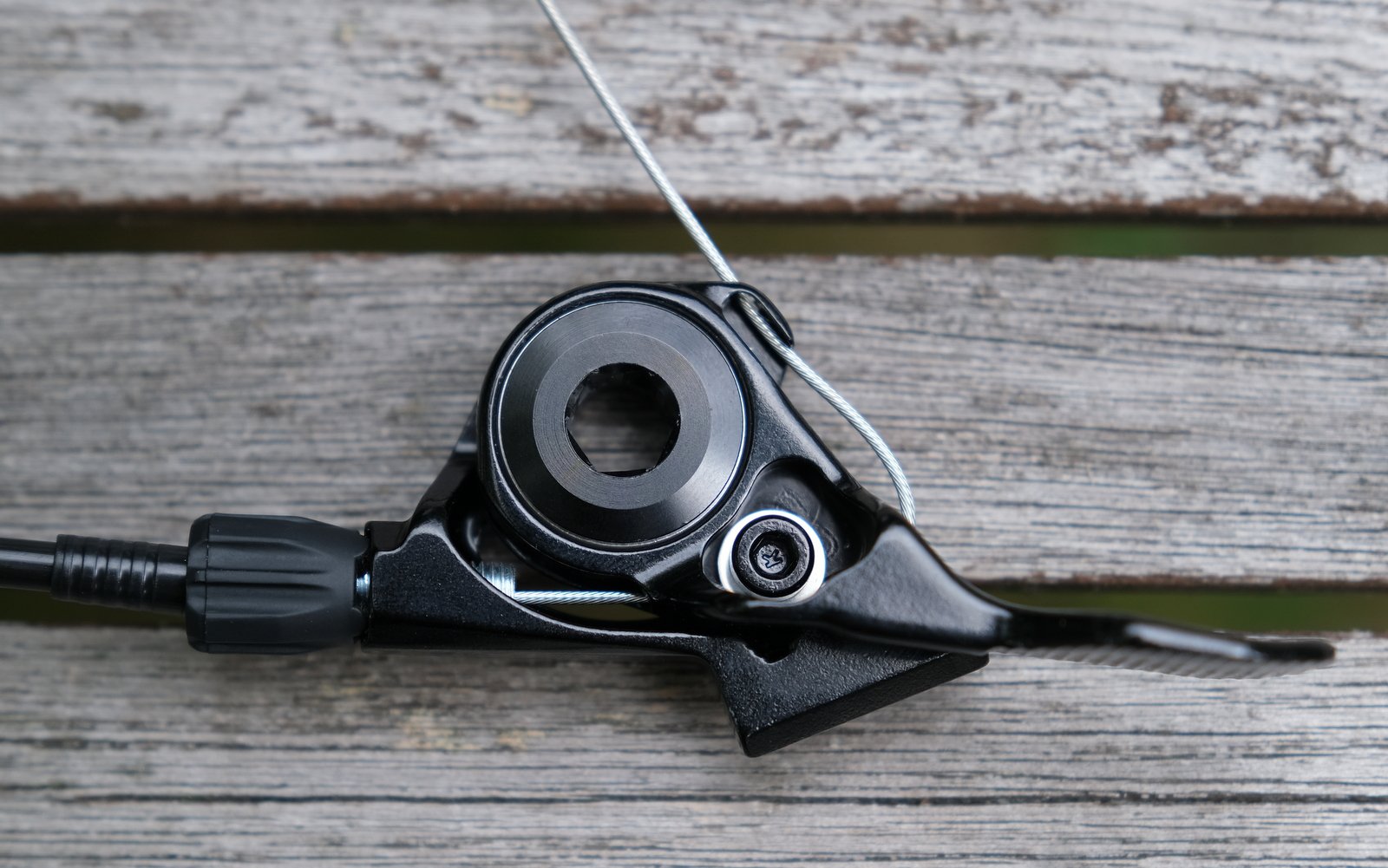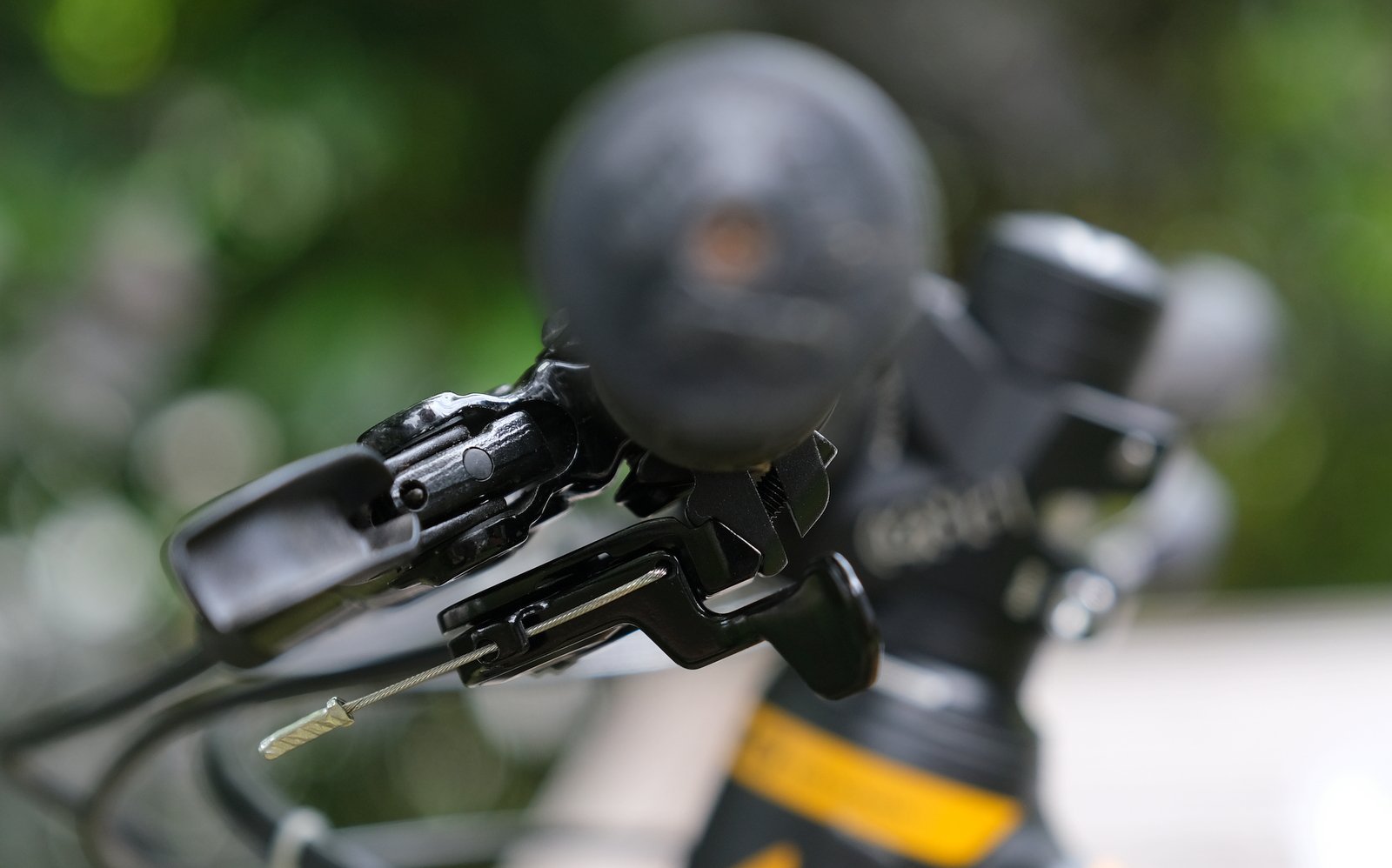 Conclusions
Based on the price tag and the logo, it would be surprising if this post was anything other than solid and predictable. Thankfully, Fox seems to have figured out not to mess too much with the parts that worked well (the internals) while offering up some refinements and improvements throughout. The head of this seatpost is wonderful to work with, and allows for a much lower stack height that may allow for certain people to move up in length. The new lever works well enough, even it if won't become my go to for swapping on to new builds. If this combination showed up on my new complete (which is probably how it will reach most users) I'd be a pretty happy camper.
The post comes in 30.9 or 31.6 mm diameters, in 100, 125, 150 or 175mm drops and can be yours for US$349 (CAD$459). There's a slightly cheaper, non-Kashima version for US$299 (CAD$389). Levers are sold separately for US$65 (CAD$89).