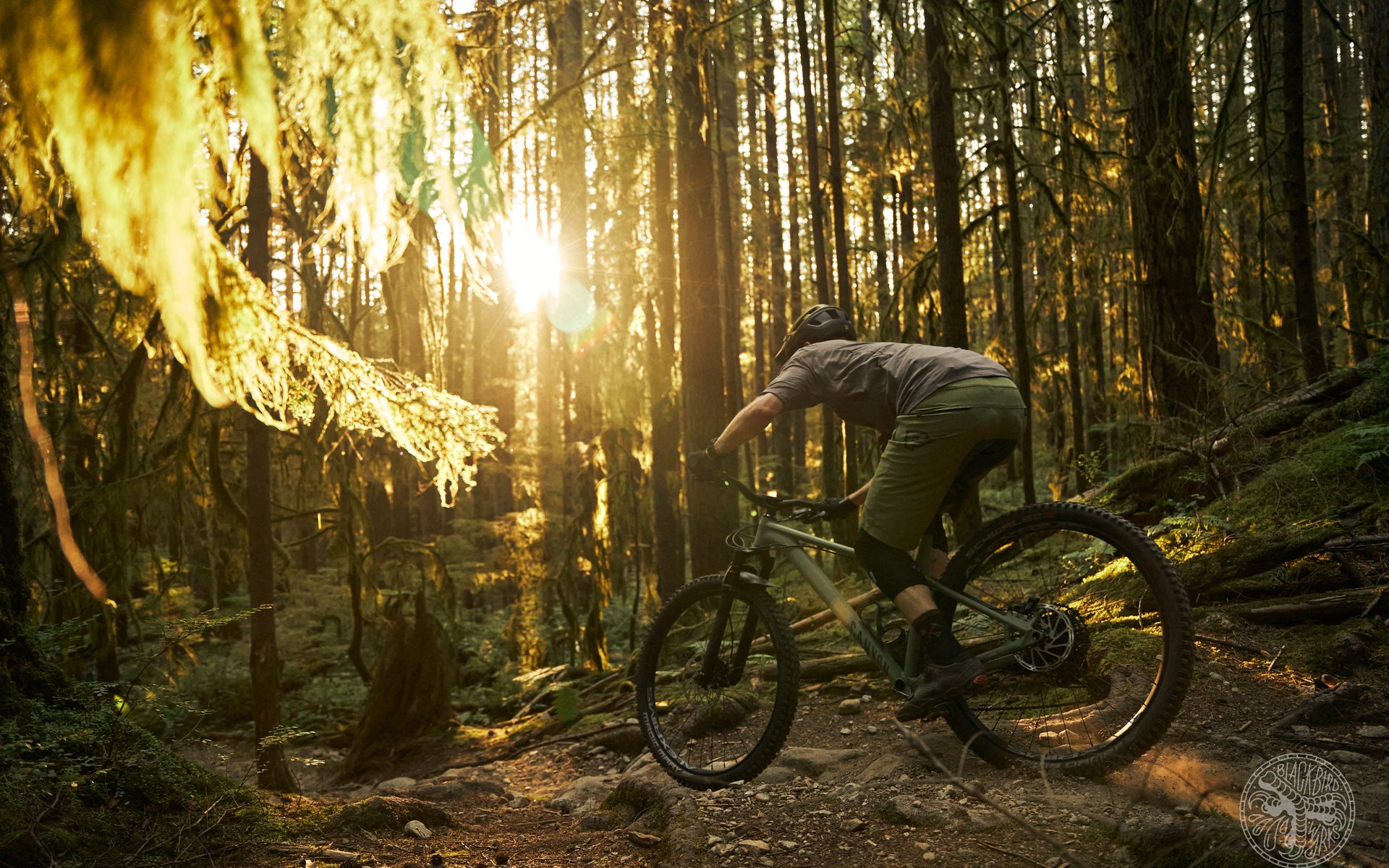 Hardtail Review
2021 Canyon Stoic 4
Being a reviewer can be pretty neat – you get to thrash the latest and greatest carbon fiber things or electronic wizardry, and instead of shelling out big bucks for the privilege, it just shows up in the mail. The Forbidden Dreadnought, Santa Cruz Blur, Norco Range, We Are One Arrival; all bikes currently in the NSMB long term test fleet, all with pretty Gucci spec. Its been like this for ages. Review bikes are expensive AF and generally unattainable by most folks as tested; I keenly recall pouring over the pages and re-reading Mountain Bike Action's latest head to head. Whether it was '17 Freeride Bikes You Can't Miss' or '12 6" Bikes Put to the Test in Sun Valley", I'm sure the cover was someone in a Primal Wear jersey doing a bar turn on Porcupine Rim. All the bikes were $4,000+, and I was in middle school. I scraped nickels together for ages, and bought a Gary Fisher hardtail because it was what I could afford. It had that sweet yellow Judy XC and a cable actuated front disc brake that was terrible. I rode it everywhere – from the first downhill trails on Teton Pass to Moab. I feel lucky to have survived.
This backstory is one reason why I put my hand up to review this bike – the decidedly non-Gucci 2021 Canyon Stoic 4. I'd argue bikes of this ilk, aluminum-framed, aluminum-wheeled, kinda heavy hardtails, are more versatile and important to the sport than anything listed in the first paragraph. The Stoic is built with geometry meant for aggressive riding, spec'd to take a beating, go back to do it all again tomorrow, and all at a reasonable price here in 2021. Bikes like this lower one barrier to entry (cost), grow with you as a rider as your skills advance, are simple enough to learn some basic maintainance, and above all can be really fun for anyone. And all that for an MSRP of C$2,449, noteably less than the drivetrain on my personal bike. MSRP on my Gary Fisher? A bit over US$1,000, or C$2,200 today after adjusting for exchange and inflation.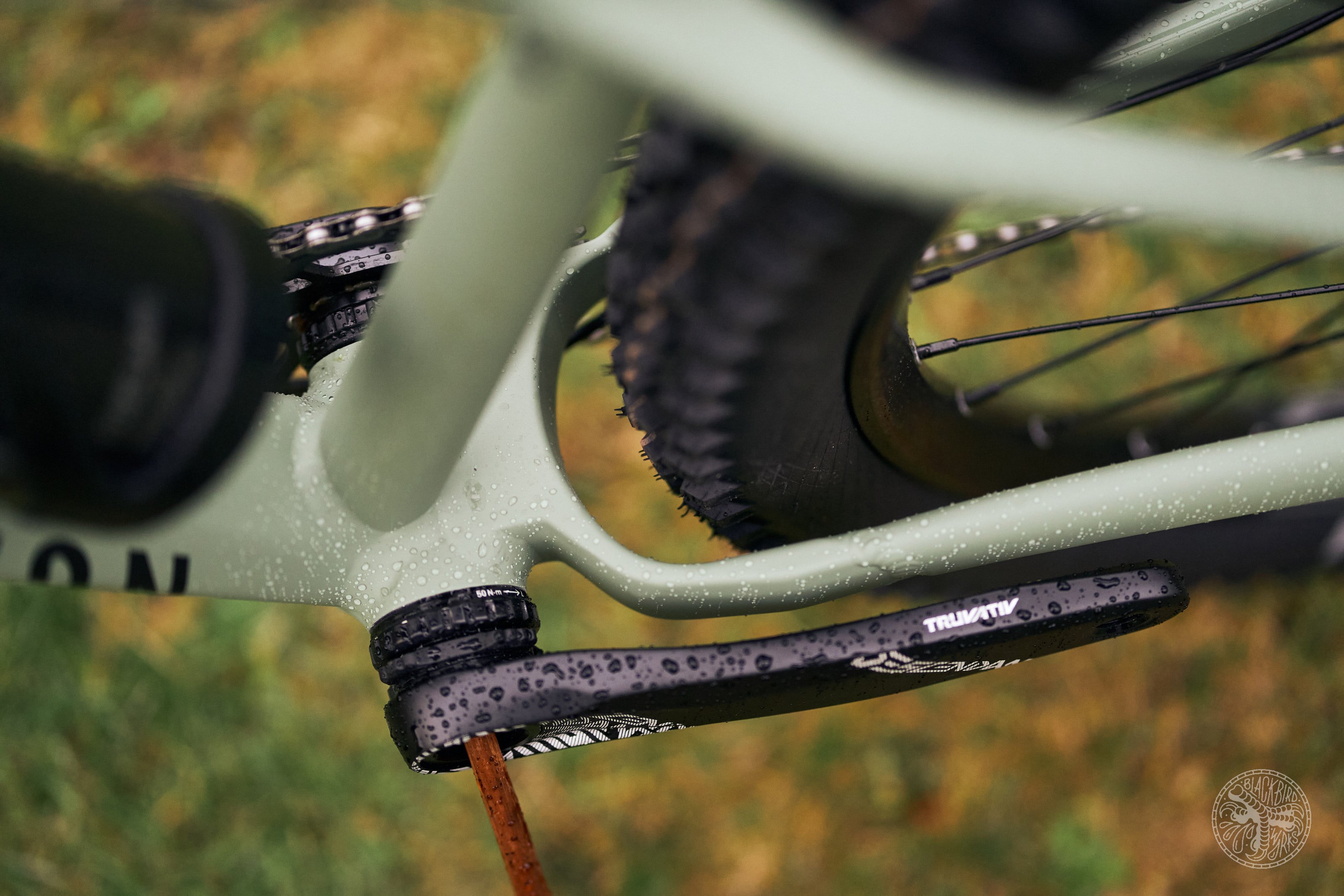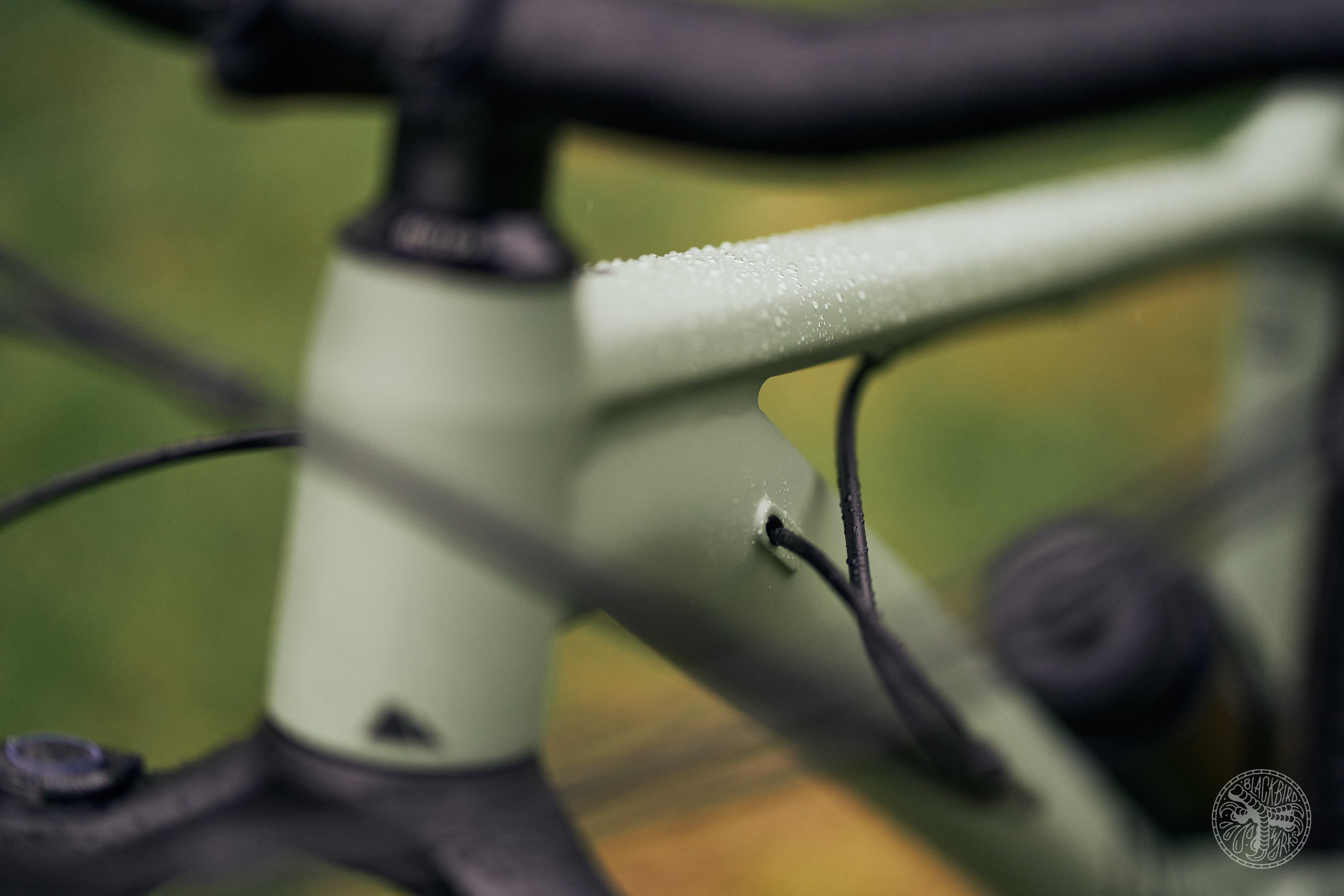 Frame & Geometry
The Stoic combines a modern front center length, reasonably slack head and steep seat angles, and low bottom bracket into a package that's progressive without being extreme. There's two chainstay lengths across the size range; on my size large tester and while I found the 428mm rear center shorter than I'd prefer, it has excellent mud clearance. You can't really upgrade your way out of bad geometry – the Stoic toes the line of aggressive but maintains versatility and is built out of tubes that'll last.
Bike Spec & Components
To meet the sub-C$2,500 price point here, the Canyon product managers had to do some careful editing and I'd say they did a decent job spending where it makes a significant ride quality impact. The tires are an aggressive Schwalbe combo, both tubeless in the Super Addix compound with real Super Trail sidewalls on 30mm rims, and a 140mm Pike Select gives good support and adjustability. Guide T brakes may not offer easy reach adjustment and are on the heavy side, they offer the same caliper and all the braking power of their more expensive siblings. As spec'd here with suitably enduro sized rotors, they offer all the braking power this bike needs. The NX drivetrain shifts through 12 gears, the Descendent cranks will last the life of the bike. There's some house-brand components in the cockpit to save some dollars, and a 170mm dropper.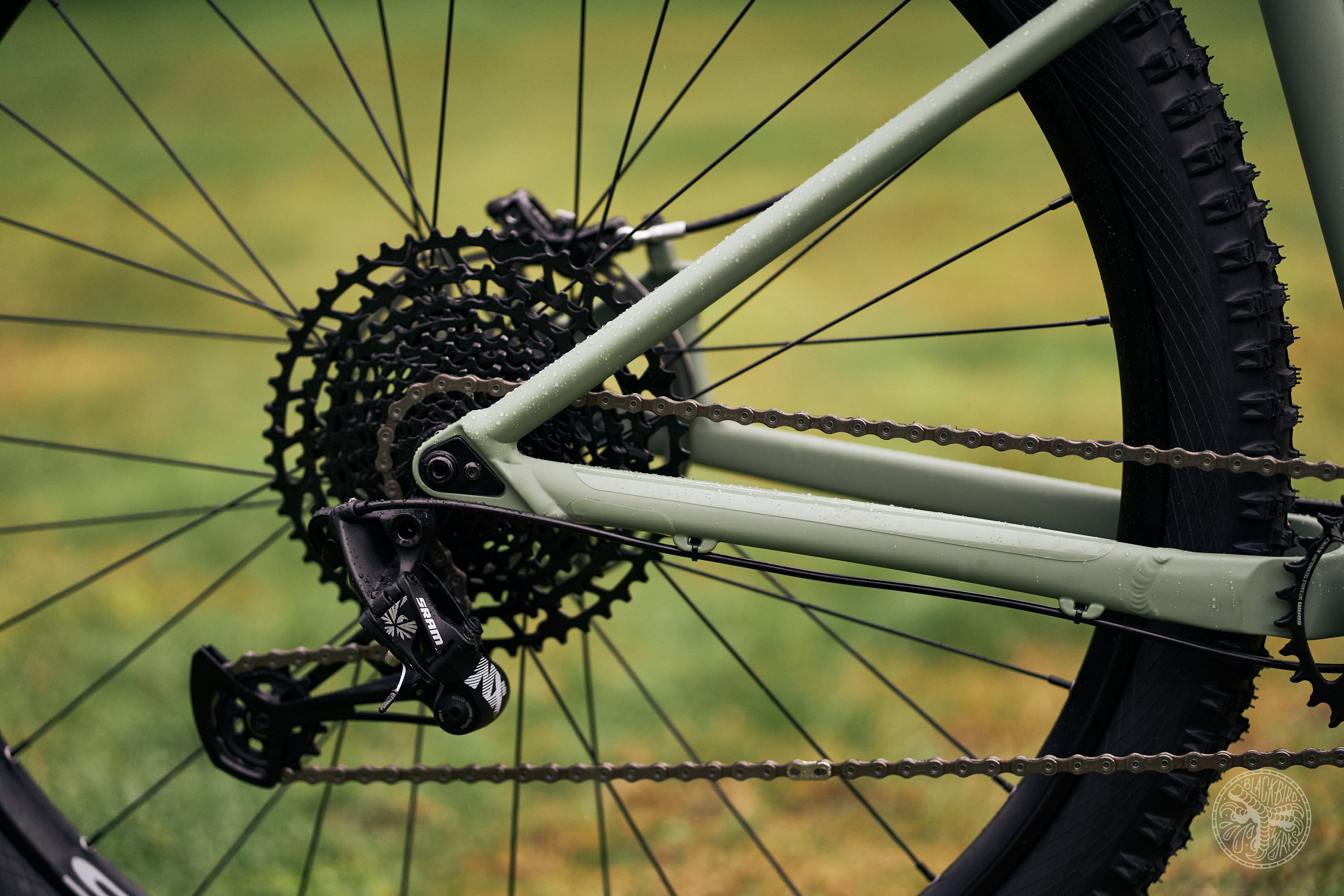 I had a couple of minor component niggles through the test. The return spring on the NX derailleur is a bit anemic, the Guide T reach adjust is very poorly positioned, and the Canyon-branded Renthal wannabe stem was annoying at best. The seatpost lever feels a bit cheap, and the post only releases if you remove your butt pressure from the saddle. Overall everything more or less gets a pass at this price. The gears continued to shift throughout the test period, the brake levers didn't need adjustment after my initial shakedown ride, and the post was easy to adapt to. The wheels are not light, required a bit of truing, but stayed relatively dent-free and I had no tubeless issues throughout.
Overall, it's a reasonably well thought out spec; many of the places they've chosen to save dollars will be great places for small upgrades as components wear or break, or for personal fit upgrades, and where they have chosen to allocate a bit more budget its with smart parts that you want on your first ride like tires, or bigger ticket items you don't want to shell out to upgrade down the road.
Riding Impressions - Climbing

It's a hardtail. Next.
Jokes aside, the Stoic's seat tube angle – and stack/reach - put me (5'11", 30" inseam) in a comfortable riding position with no cockpit changes. I find that overly steep STAs are uncomfortable riding on flat terrain; the Stoic isn't too close to this threshold, but it's in sight. Short chainstays mean that on the steepest of climbs, you'll have to very consciously keep the front wheel weighted.
Riding Impressions - Descending
If you're thinking about buying a Stoic, this is likely the direction of travel you're more concerned about. If you've never ridden a hardtail, you're in for a bit of a jarring surprise. The oversized aluminum frame is definitely quite stiff. Canyon uses the word "bomber" which is apt, and likely appropriate for the targeted customer.
Active geometry on a hardtail works differently than on a full suspension bike – the headtube angle only gets steeper – so while 65 degrees may seem reasonably slack, this is the minimum angle you'll experience. This, coupled with a fork that I found a bit lacking in mid-stroke support, made steep terrain more exciting than necessary at times. The low bottom bracket helps the bike corner effectively, however I'd prefer a bit more chainstay length on trail. If you love manuals and plan on spending time at the dirt jumps and pumptrack (only the latter of which I was able to try), the shorter length starts to make sense. It's a versatile bike; its not the perfect bike for all situations.
On everything up to gnarly steep roots and rocks, the Stoic is a solid platform. While progressive, the geo isn't overly aggressive, so the Stoic is comfortable cruising Lost Lake XC trails in Whistler and would be perfectly fine on a three ride sampler pass in the bike park on flow trails and less technical blacks. You can finish out the day in the dirt jumps by the river, or cruise the valley trail down to Function Junction where you can have a beer at Coast and oogle some Chromags.
Conclusion
Canyon's own copy describes the Stoic as, "From pumptrack and trail riding to the occasional jump session: this progressive hardtail can do it all." I've had the Stoic for a bit now – and taken it on everything from classic Shore winter hardtail rides to the current dustbowl conditions to the brewery patio. Overall, I think the Stoic accomplishes what it sets out to, and it would be an excellent platform for a new rider to grow on, an inexpensive way for a more experienced rider to try a hardtail, or a great way to save wear and tear on your expensive carbonium bike in the winter. It'll need a few upgrades along the way, but its versatile and the frame should be bombproof.
If you're shopping for a Stoic it may be because you're on a limited budget, looked at the used options and realized that this frame has better geo than the newest used bike in the price bracket. And the components on that bike are ragged, I'm sure. Or you're wondering if hardtailing is for you, but don't want to spring all the way for that Ti Chromag Surface just yet. This is a great bike for either customer.
Importantly, the Stoic is currently sold out on Canyon's consumer direct website. With that in mind, I'd suggest an important takeaway from this piece would be that if you're lusting for something new, or looking for a great entry to mountain biking, closing the classifieds, and taking a look at bikes like the Growler 40, Meta HT AM, and other "cheap" hardtails with good geometry is worth your time.
When they are back in stock, theStoic 4 will set you back 2449 CAD and 1779 USD.