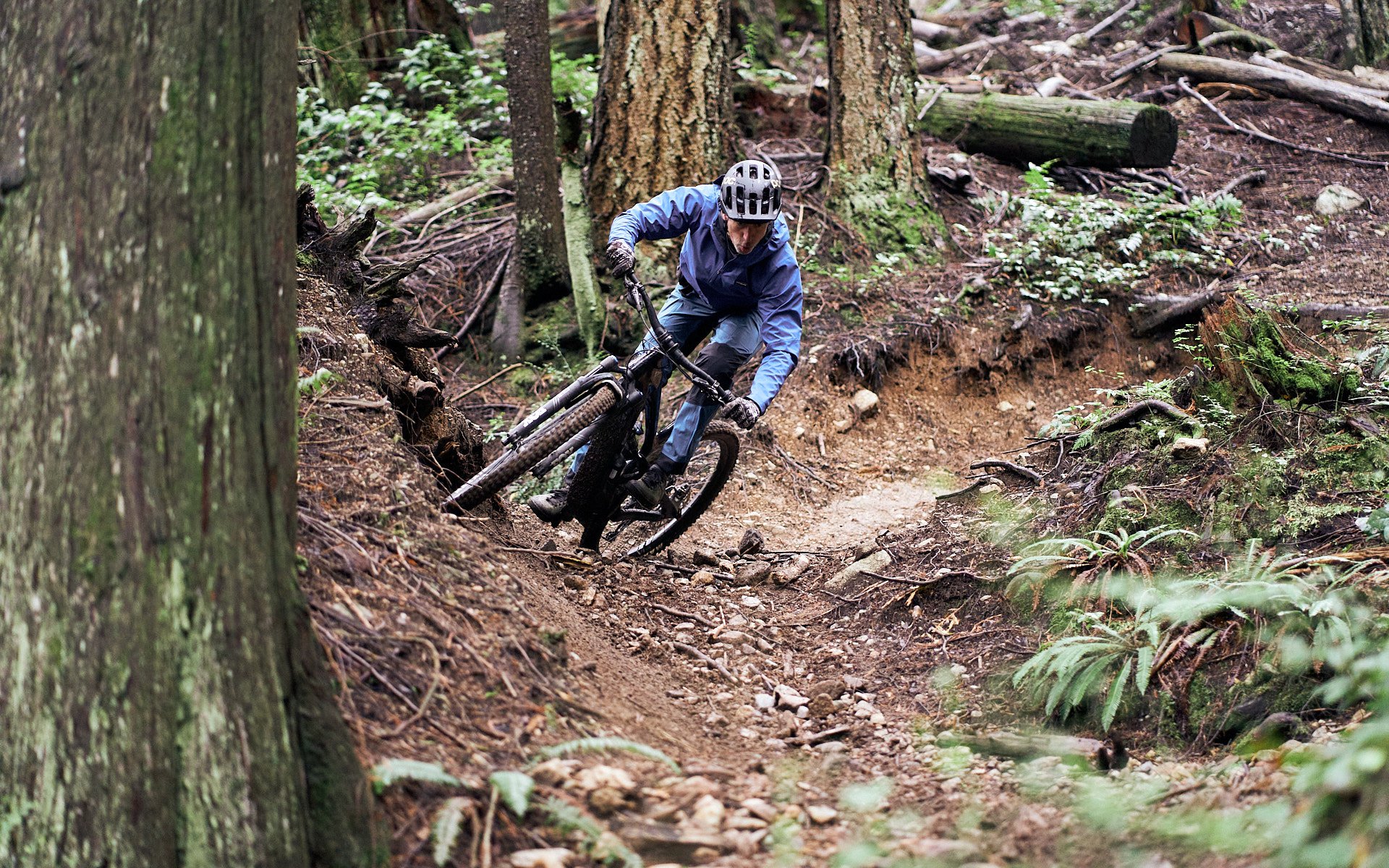 eMTB 'Review'
2020 YT Decoy 29 Pro eMTB
By now you've either made up your mind about eMTBs or you're in the process of doing so. My mind has mostly been made up for me. A portion of my current attitude is based on resignation, because like it or not, eMTBs are coming. Another element is utility because of what they allow me to do. A third large slice is based on the knowledge that most new technologies in MTB have been feared and scorned upon arrival (suspenion, disc brakes, carbon frames etc.), and we're still waiting for the sky to fall. It may be falling but if that's the case, let's hope the rise of augmented electro-bikes isn't the cause.
So here we have another sort-of-review. As I ride more of these ferocious beasts I'm beginning to feel more qualified to talk about them, but also because the most important element for me is how well they are able to replicate the experience of riding a mountain bike down hill, which I've been writing about for some time. And this is certainly the YT Decoy 29's strength, although we'll get to that later.
The Decoy comes in two guises; either 29er or mullet. The mixed-wheel version is all you can get at the top end and while our tester is the second tier Decoy Pro 29 you'd be excused for thinking it's top shelf from the saddle. In terms of componentry, this is very close to a tier 1 build without the price tag or Kashima Coatings. From the carbon frame, the DT Swiss wheels (with aluminum rims), the Fox fork and shock, Shimano XT drivetrain, SRAM Code RSC brakes (with 200mm rotors at both ends) and Maxxis Minions, it's a very tidy package. In fact there is very little for me to complain about here. The YT post has been a bit grouchy on occasion, and recently while riding in a downpour I had to scoot forward with my ass to make it go down, but it also hasn't ben treated with loving care and for the most part it has worked fine.
Another difference between the mixed-wheel versions and the 29er is suspension travel. The 29er has 150mm up front and 145 in the rear while the mullet is 170 front and 165 rear. And while the Decoy doesn't ride like an enduro plow, I never felt like I wanted more suspension either. I was particularly pleased with the choice of a Shimano XT 12spd drivetrain. The new Shimano drivetrains shift incredibly under load and this is particularly important when you've got a 250 watt boost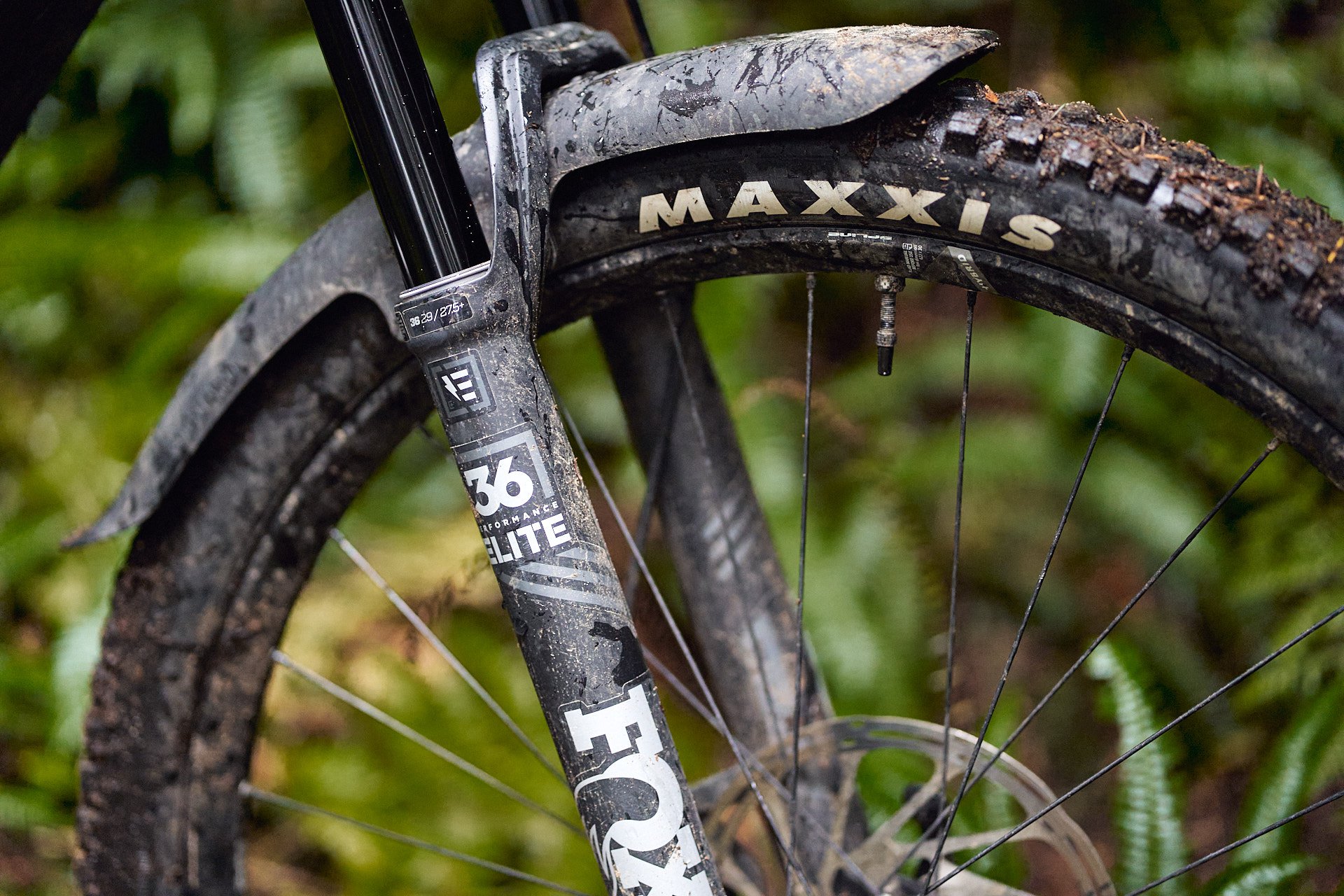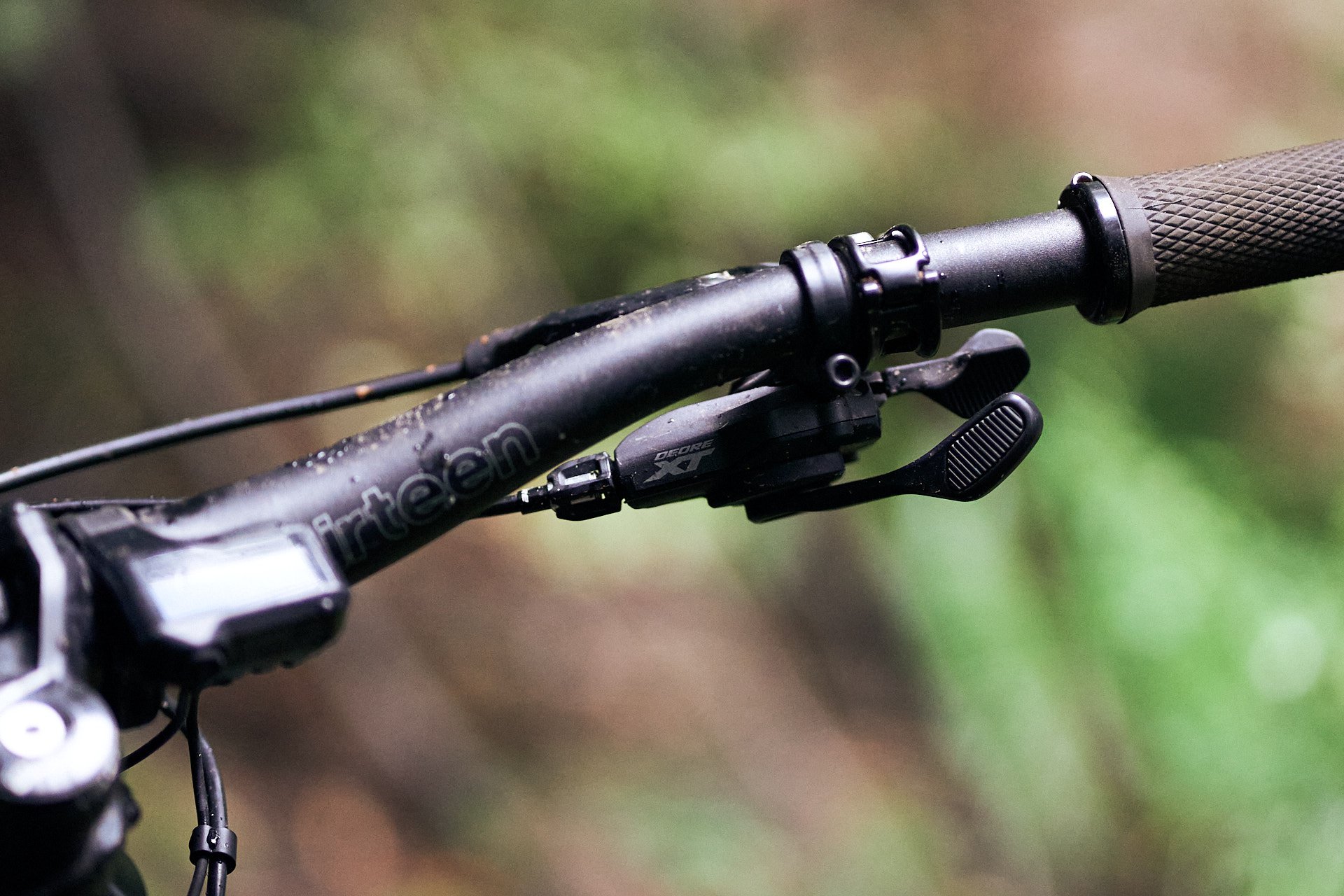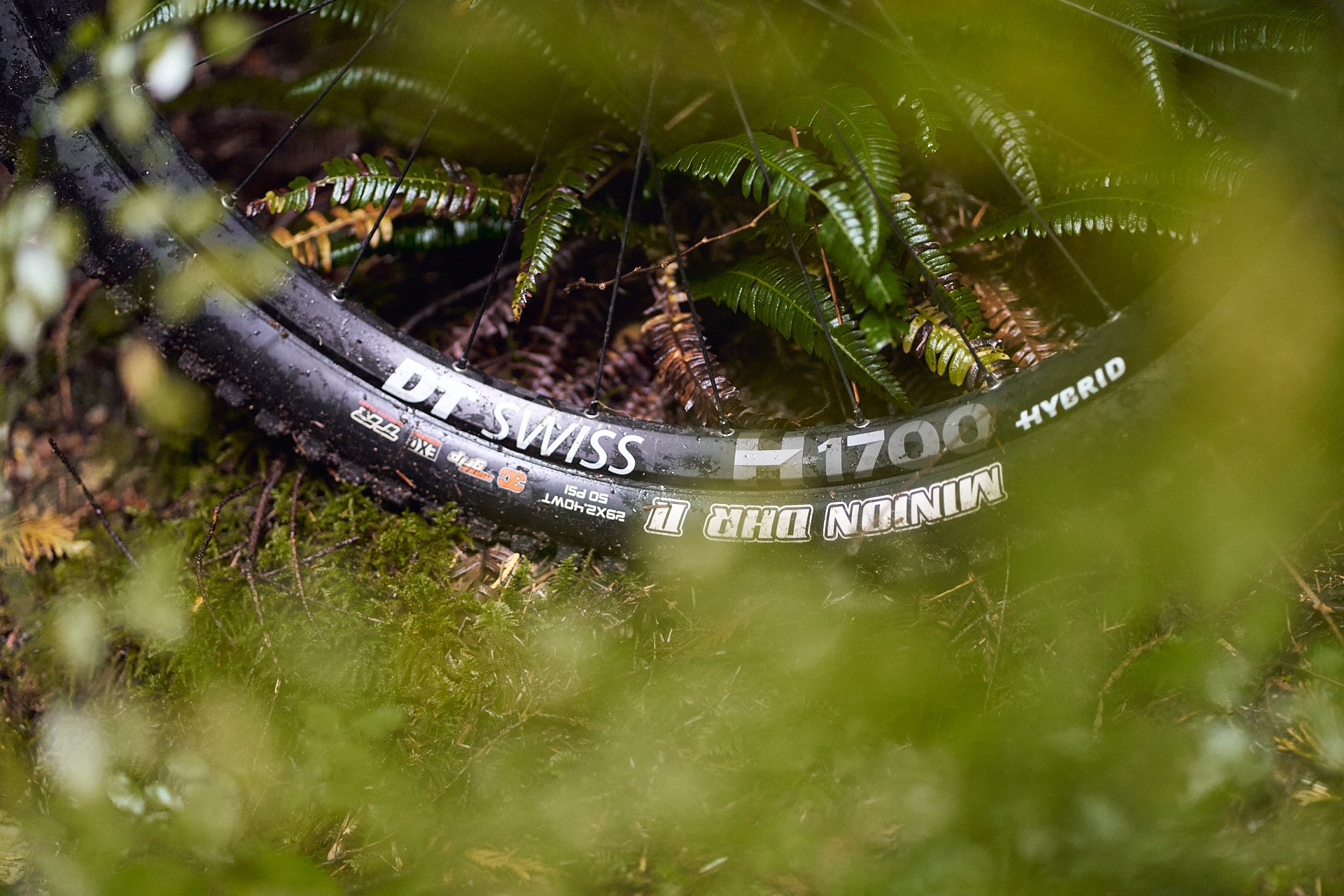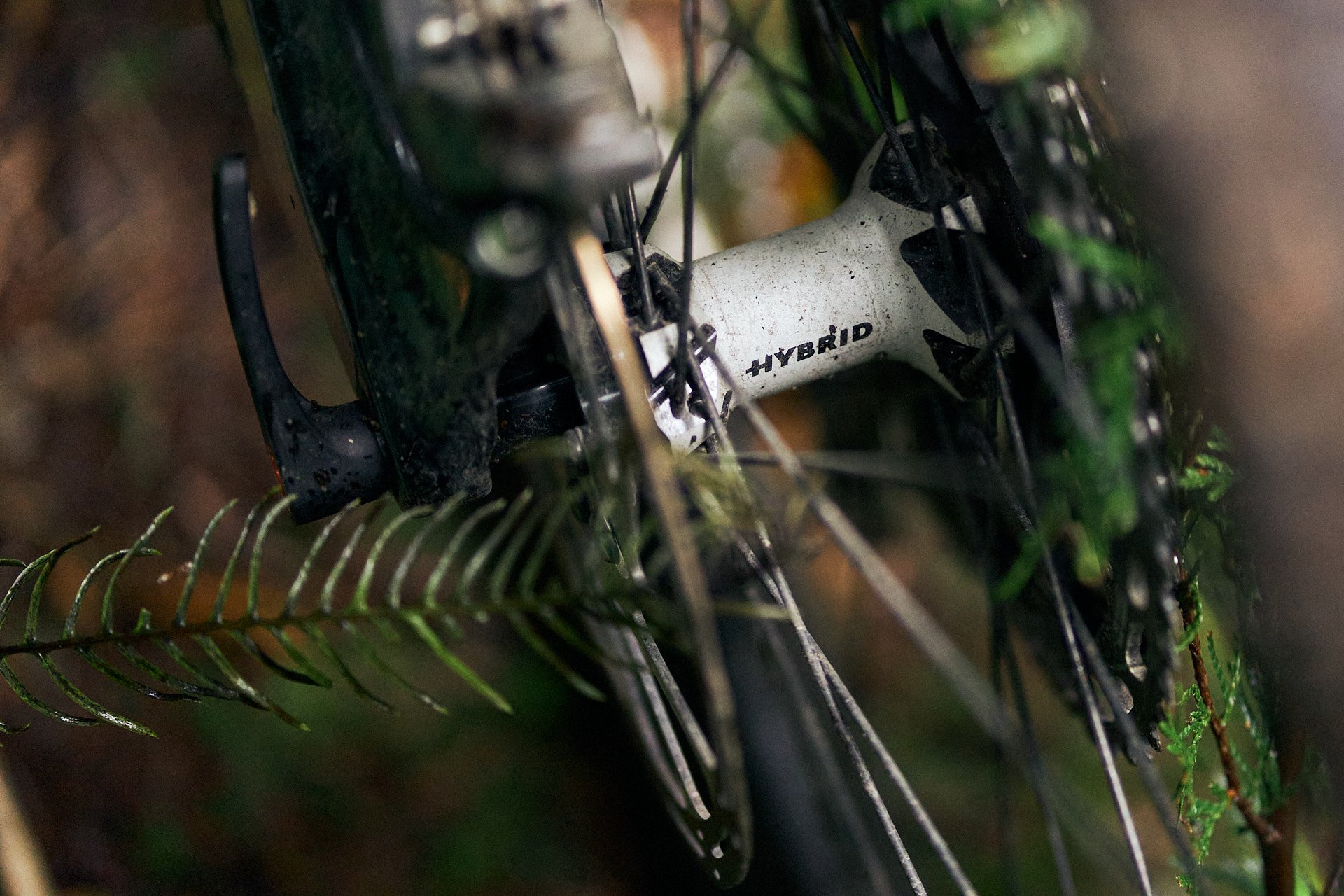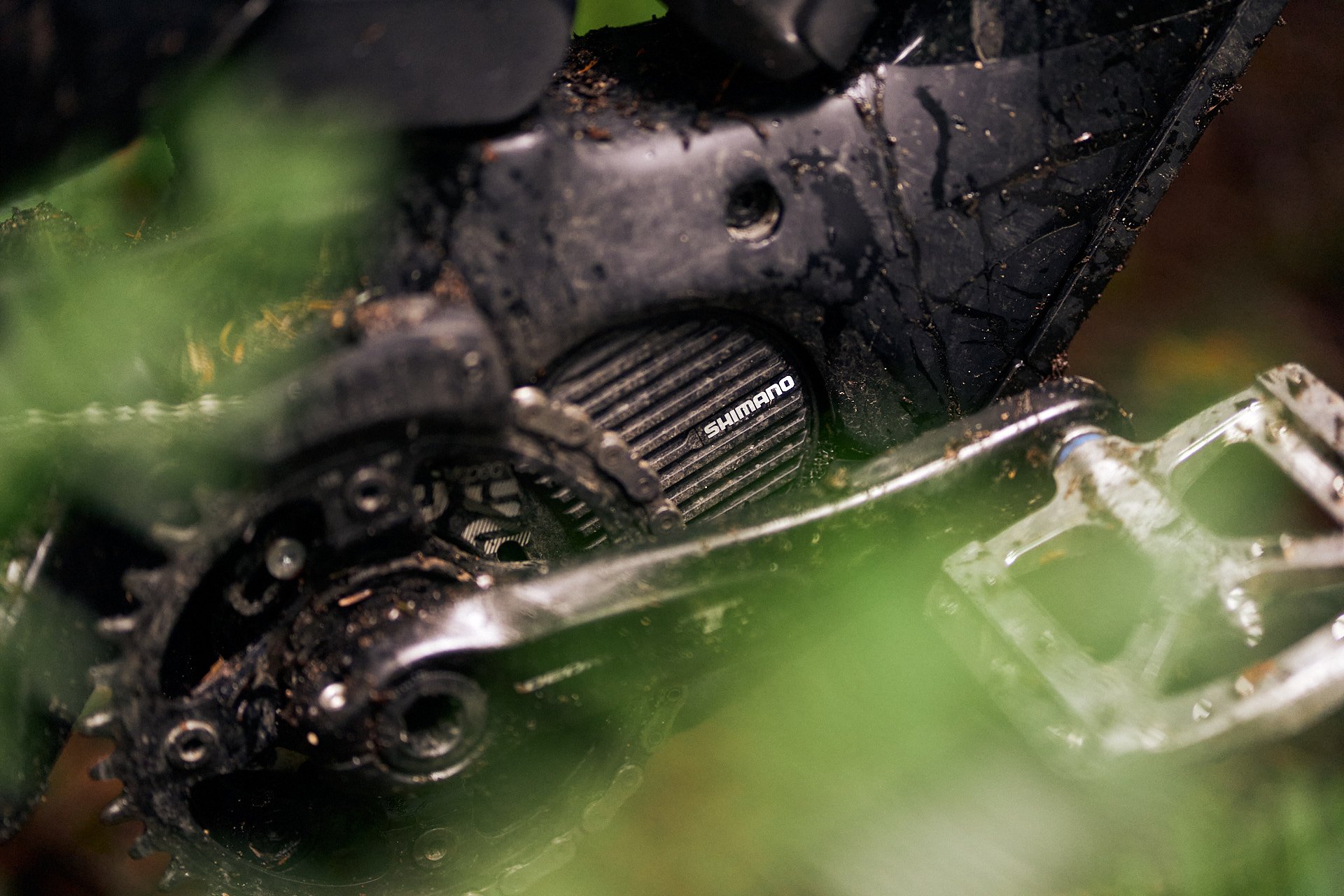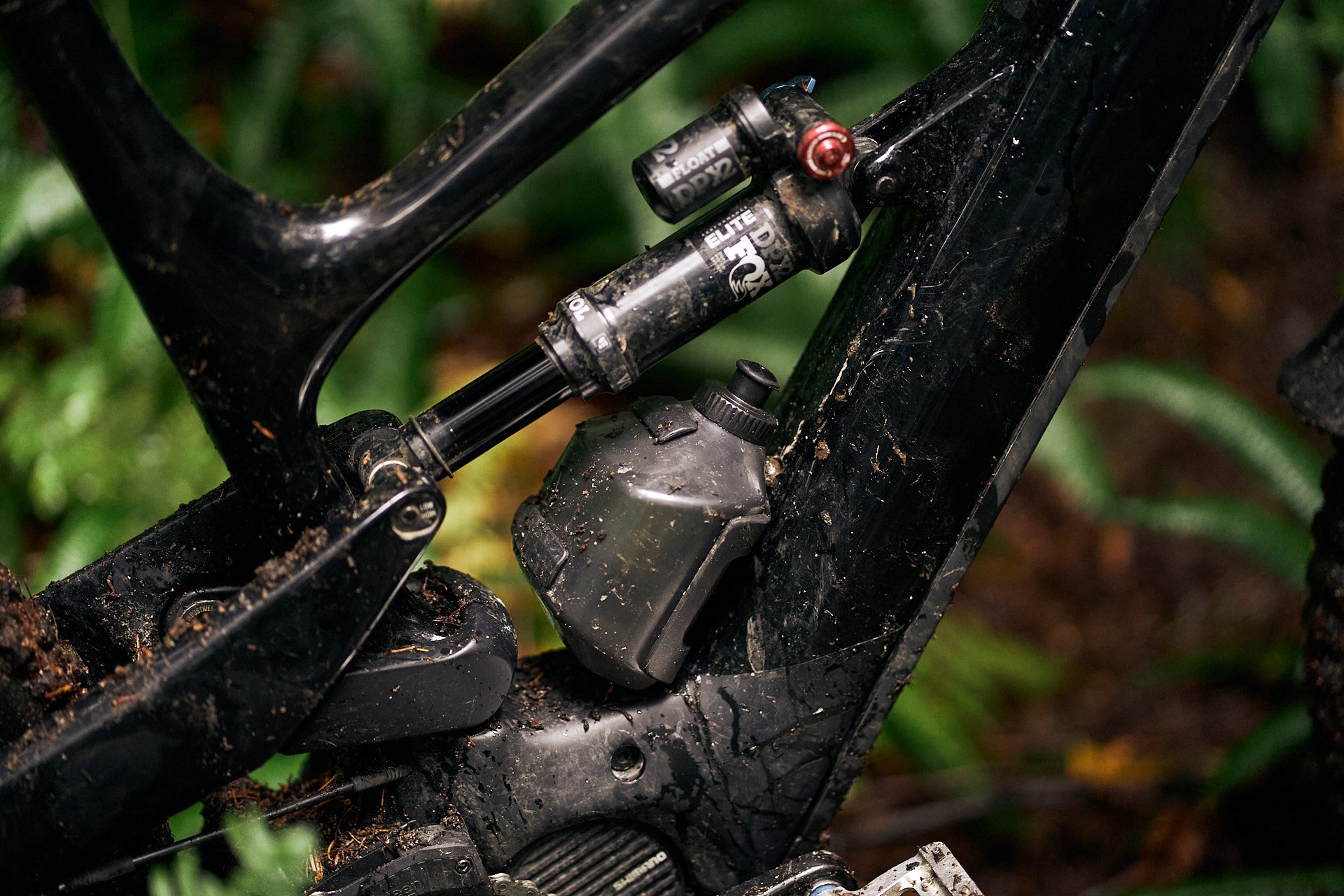 YT Decoy 29er Pro Features
Full carbon frame with 145mm of rear travel using a Fox
Shimano E8000 motor with 540Wh SMP battery
150mm travel Fox 36 Performance Elite Ebike fork with Grip 2 Damper and 44mm offset
Fox Float DPX2 Performance Elite rear shock (230x60mm)
Maxxis Minion DHRII 3C 29x2.4" Tires (Maxxgrip front and Maxxterra rear)
Shimano XT 1x12 drivetrain
SRAM Code RSC brakes with 200mm rotors front and rear
8099 CAD/5699 USD/ 4999 GBP
The Ride
The Decoy is one of those bikes you can just swing a leg over and get busy with right away. You might even call it welcoming. Everything is so well sorted, particularly the rear suspension, that minimal mucking about or recalibration is required from the rider. The Decoy is one of the eMTBs I've ridden that rides closest to a mountain bike, the other being the Santa Cruz Heckler, which has 27.5" wheels. They share sub-50lb weight and handling characteristics but the similarly lively ride characteristics are interesting considering the different wheel sizes. And that's a thought I've often had about the Decoy 29; it often feels like it has tweener wheels in the best ways. It's very quick side to side, responsive and easy to handle in tight situations, while retaining the advantages of big wheels.
Riding Lower Ladies Only on the Decoy was an excellent test. Some eMTBs struggle both in the steeps and on tight janky trails with sharp turns requiring dynamic movement. Lower Ladies meets those criteria well and it's a line that always challenges me, particularly what is for me, the crux move. There is a fanned ladder bridge that spills you into a rocky off-camber rock ledge drop that is conveniently interspersed with roots. Immediately after that a sharp right-hander is required, leading you into what looks a little like a stairway after an earthquake. There's no clear way through and it's a on a steep and narrow bench with nasty exposure to the left. It's a move I may have ridden clean perhaps 4 or 5 times this year, and that is probably close to as many times as I've cleaned it in the previous 30 years. On the Decoy, I flowed it without much drama at all, and managed to clean the entire trail. I wouldn't have wagered even a dollar on that outcome.
I also conquered a line I'd never ridden previously on the Decoy. In the summer I often ride a trail in the B.C. interior near Scotch Creek on Shuswap Lake, where I spend time each year. There's a line built by trials moto riders (who go up it rather than down) that starts off very steep and rough and then continues almost as steeply down a long shaley section that feels like you're riding on dinner plates. Normally I enter it from below the steepest top section because I've always felt like I'd have too much speed coming into the shale and would explode into tiny pieces. What I mean to say is, the line normally terrifies me even from the lower entrance. I was feeling good on this day though and I found a line in about 10 feet above my normal entrance. It wasn't quite at the top but very close and this route required a 90º turn as I dropped in. It was zesty and fast, and I may have soiled myself a little, but I managed to rein it in on the shale and tick it off my list. I'm quite sure I could have dropped in from the top as well but riding solo it didn't seem wise. And did I mention I was scared? The added weight of eMTBs often makes steep terrain challenging, and more careful braking is required, but the Decoy 29 was all for it.
The Fox 36 Performance Elite with the Grip 2 confirmed its excellent reputation on one ride when things were going to shit. I was riding a trail with frequent bomb holes and roots and the fork was riding too low in its travel and bottoming frequently. This was entirely my fault for not checking the pressure before the ride but that only made me more annoyed. Instead of continuing to suffer through, I did some knob twisting to compensate. I added two turns each of high and low speed compression damping and thanks to the Grip 2 damper the fork didn't just soldier on, it began to sing. The days of adjustments that yield little noticeable change appear to be behind us.
The rear suspension has a nice plushness off the top that goes a long way toward building confidence and control, but it ramps up sufficiently to make the 147mm of travel feel like much more. As I mentioned earlier, this isn't a plow, but it can handle rowdy terrain very well, and it loves steeps, thanks to its low slung character and 65.5º head angle in the low position. It shines even brighter in situations where you need to be dynamic and change directions quickly, which isn't normally a strength of eMTBs. If I had to sum up the performance of the Decoy 29 I'd call it remarkably versatile and lively yet very capable on challenging terrain.
Geometry
In some ways the Decoy numbers are starting to look long in the tooth. The reach in particular is a little short in all sizes. I should probably be on a large considering I'm 6' or 183cm tall without extremely long arms or torso but the 482mm reach of the XL is about in the middle of the range I usually opt for while the large is pretty short at 462mm. Thankfully YT correctly predicted the long bike revolution and seat masts are short making it possible for riders to size up easily. They also astutely offer an XXL size which will stretch you out to 502mm. This will obviously be too short for most riders in the 2 metre range, but most riders up to 6'2" or 188cm should be well served.
Low bottom brackets are part of the YT ethos and the Decoy 29 is the lowest eMTB I've ridden at 339mm in the lowest flip chip setting. Even the higher setting is only a single millimetre higher than the Trek Rail and 2.5mm lower than the Specialized Turbo Levo. This made single track climbs a little tricky and I certainly struck my Canfield pedals quite a few times, but I decided the excellent handling more than compensated for a few ratchets and bangs on the way up. Riders with access to lots of rocky technical climbs and less challenging descents may opt for the higher position, which is still nice and low. Bear in mind you'll also sacrifice half a degree of head tube and seat angle if you decide on the higher setting.
Otherwise the numbers are very well sorted and they cospire to yield a 29er that rides with the rowdy enthusiasm and maneuverability of bikes with 27" wheels, without compromising the speed and stability that make big wheels so much fun.
Electric Components
This bike has the Shimano E8000 motor that is now the previous generation, but it worked very well in every situation. Except one. On the day we shot these photos the bike didn't charge, because on the previous day the cover hadn't been closed properly and the charger shuts off when moisture is detected. I can't remember if this was my fault or someone else's but probably mine. As a result I did the first climb with the motor off while Deniz, who is already faster than I am, spun easily on his normally aspirated bike. And it wasn't the worst. I also had to climb at the end of the ride. First a section of singletrack, which I almost finished assisted. before the battery died, and then a long slog on the road. I'm not making the argument that this was fun or desirable, but it wasn't horrendous. I didn't notice any added friction (although apparently there is some) and it only seemed the added weight was slowing me down. It's obvious Shimano has done a great job reducing friction, and the new Shimano EP8 motor is even better apparently.
The removable battery powering the E8000 motor, custom-made for YT by SMP Tech, stores 540wh. Many eMTBs in this category store more energy, including the Trek Rail at 625Wh and the Specialized Turbo Levo which has only slightly larger 565Wh battery. I found the range more than suitable for all the rides I regularly do. Heading from my place near Lonsdale and 29th in North Vancouver and up to7th Secret either on the climbing trail (on quiet days only) or up the road, descending 7th Secret and then climbing again for at least 15 minutes before descending all the way home rarely uses 80% of the battery. Another ride that featured a 4000 vertical foot climb was no problem at all, with lots of juice left at the end of the day. Some riders will want more range but 540Wh was perfect for me.
YT chose the smaller E7000 display which provided all the information I needed and the start switch lives tidily under the top tube just behind the head tube. All of the electric components are well-thought out and each performed brilliantly.
Verdict
I had a hard time finding anything to complain about here. The YT Decoy 29 Pro is pleasing. uphill and down, it has ample power without being obscenely heavy, the spec choices are spot on, and you'd have a very difficult time finding a package even close to as good for the same money. Value, performance and gobs of fun make the Decoy 29 hard to beat. If you are looking for a quick-handling eMTB that can still handle challenging terrain, this one is on the money.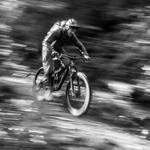 Cam McRae
Age - 55
Height - 6'/183cm (mostly legs)
Weight - 165lbs/74.5kg
Ape Index - 0.986
Inseam - 34"/86cm
Trail I've been stoked on lately - Fifth Horseman
Bar Width - 760mm
Preferred Reach - 485-500mm (longer with 27.5 wheels than 29)