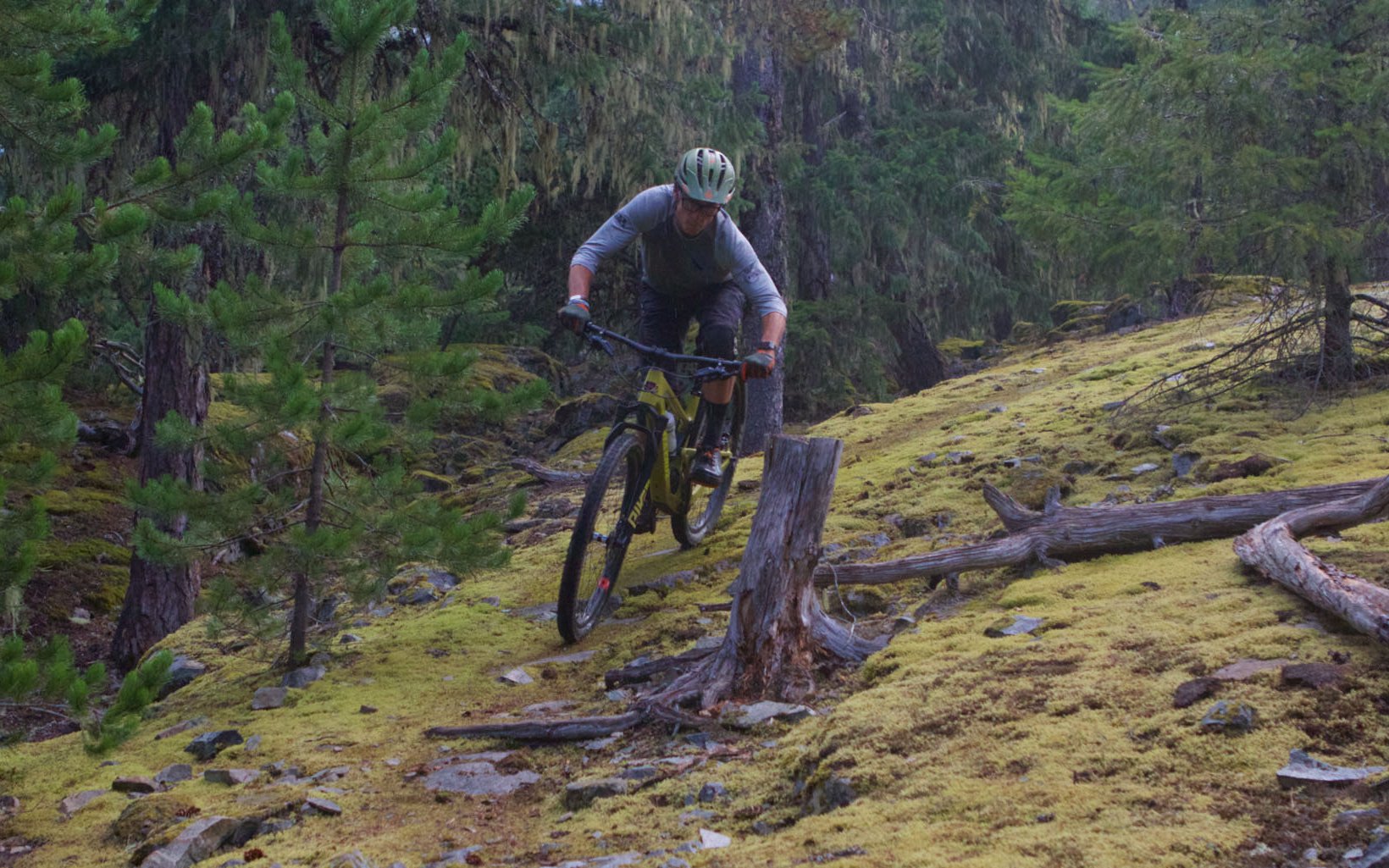 PRELIMINARY REVIEW of the 2020 SANTA CRUZ TALLBOY
2020 Santa Cruz Tallboy IV Ridden
Santa Cruz has been on a bike launch tear this year and this is the 5th mountain bike launched in 2019, starting with the Carbon Chameleon in January. Then it was a full suspension quartet of the Blur, Megatower, Hightower and now the Tallboy. The TB4 gets the same V10 shock configuration of the Mega and Hightower to become the shortest travel Santa Cruz with this architecture. Like other bikes in the line the Tallboy gets longer, slacker, but the bottom bracket height actually grows a little. The reach stretches out 20mm on the size large I've been testing but the head angle makes a comparatively monstrous leap from 68º to 65.5 or 65.7 depending on the flip chip position. Good riders will tell you it's possible to feel half a degree of HA change so a 2.3 or 2.5º is significant. It's clear Santa Cruz has a certain type of rider in mind, and it's likely very few of them ride with their lycra showing.
Those 2+ degrees tilt back a short travel bike that was already very capable. I used the last TB tester well beyond it's intended range and it was up for the challenge. Another difference is that the previous version had only 110mm of rear travel and the 29er version had a 120mm fork. Those numbers both jump by 10mm putting the bike into the lower end of what most people would call the trail bike category. I wouldn't call this an XC bike despite its diminutive travel numbers, at least not what most of us think of as an XC bike, but you could easily use it for marathon racing with some less burly tires.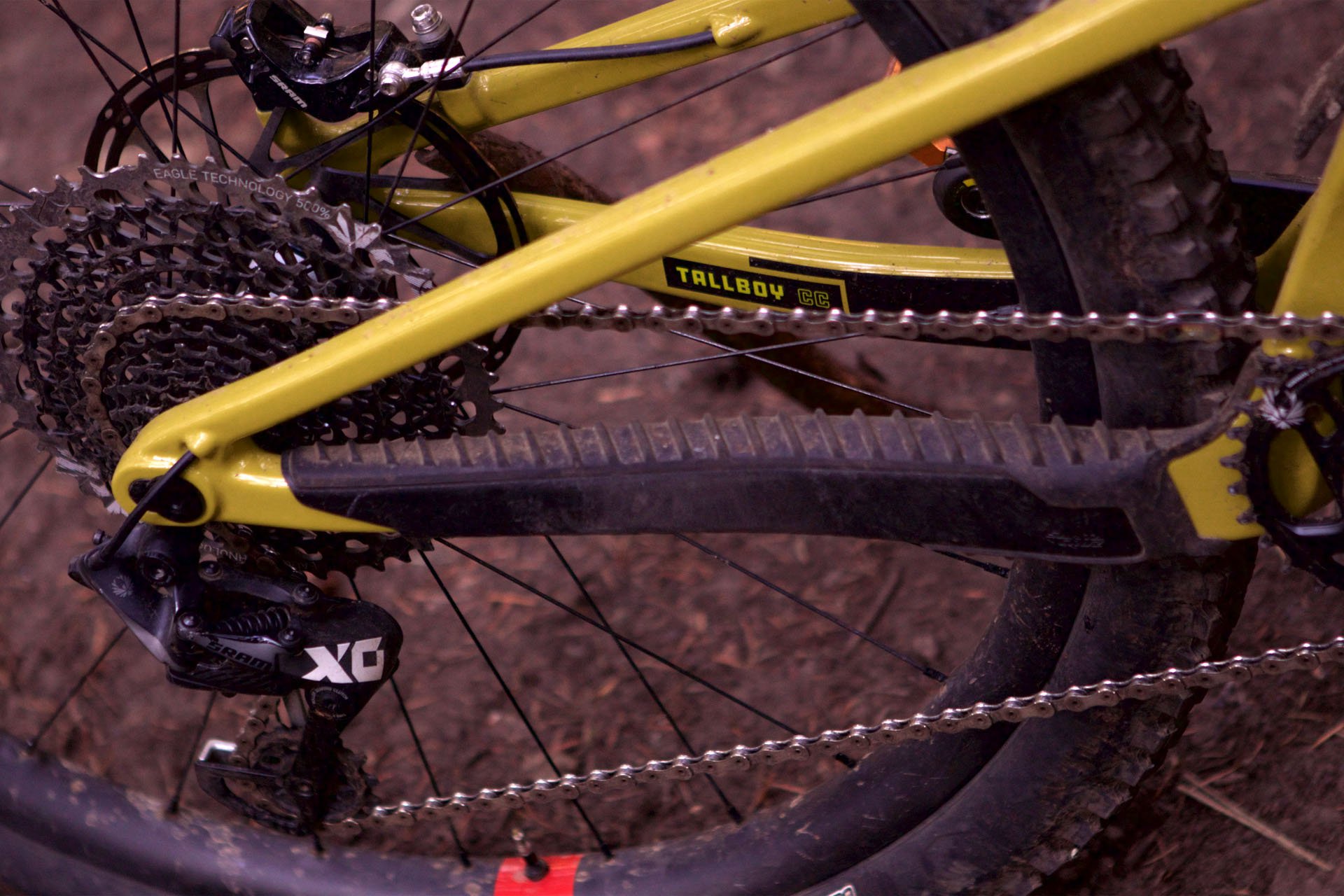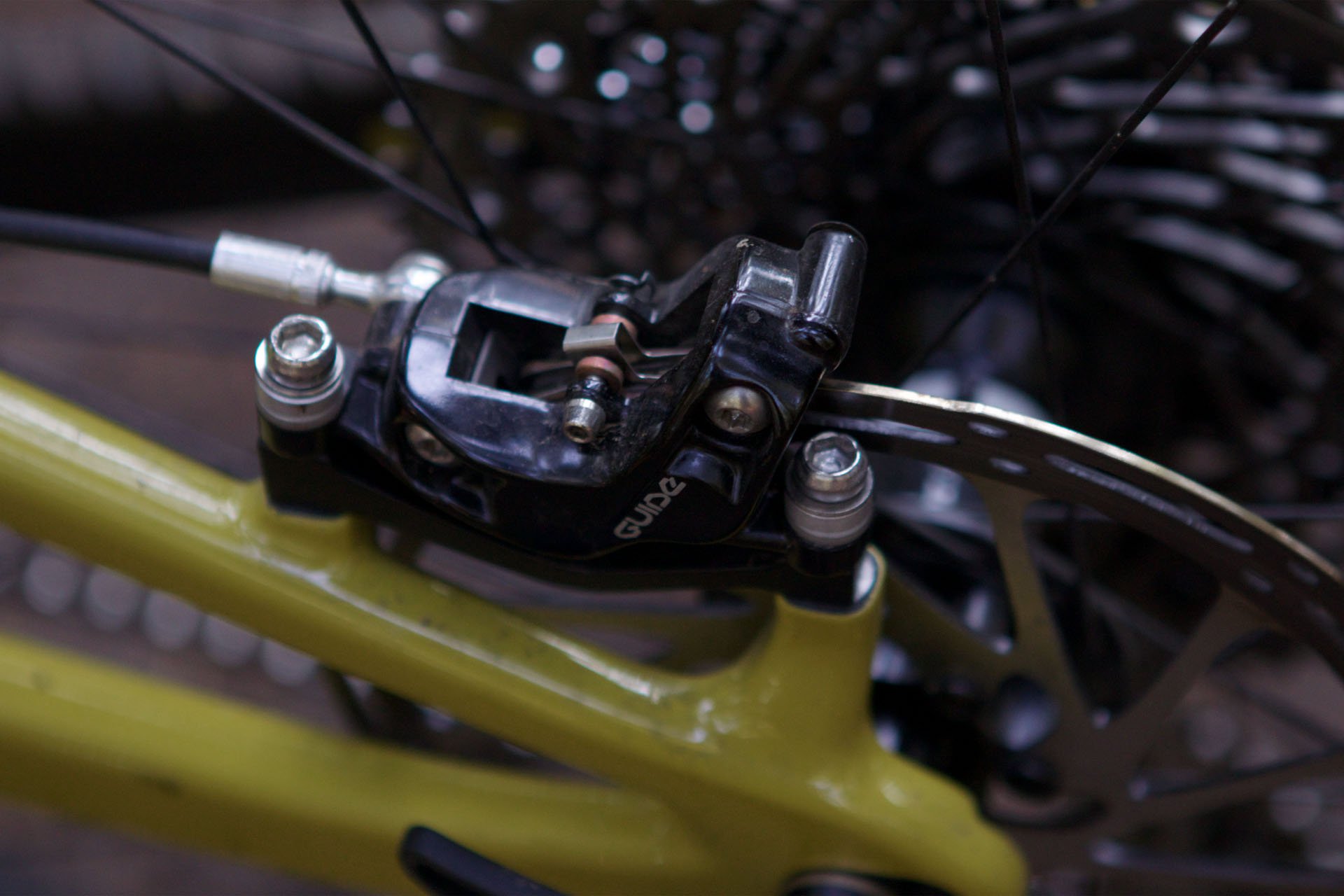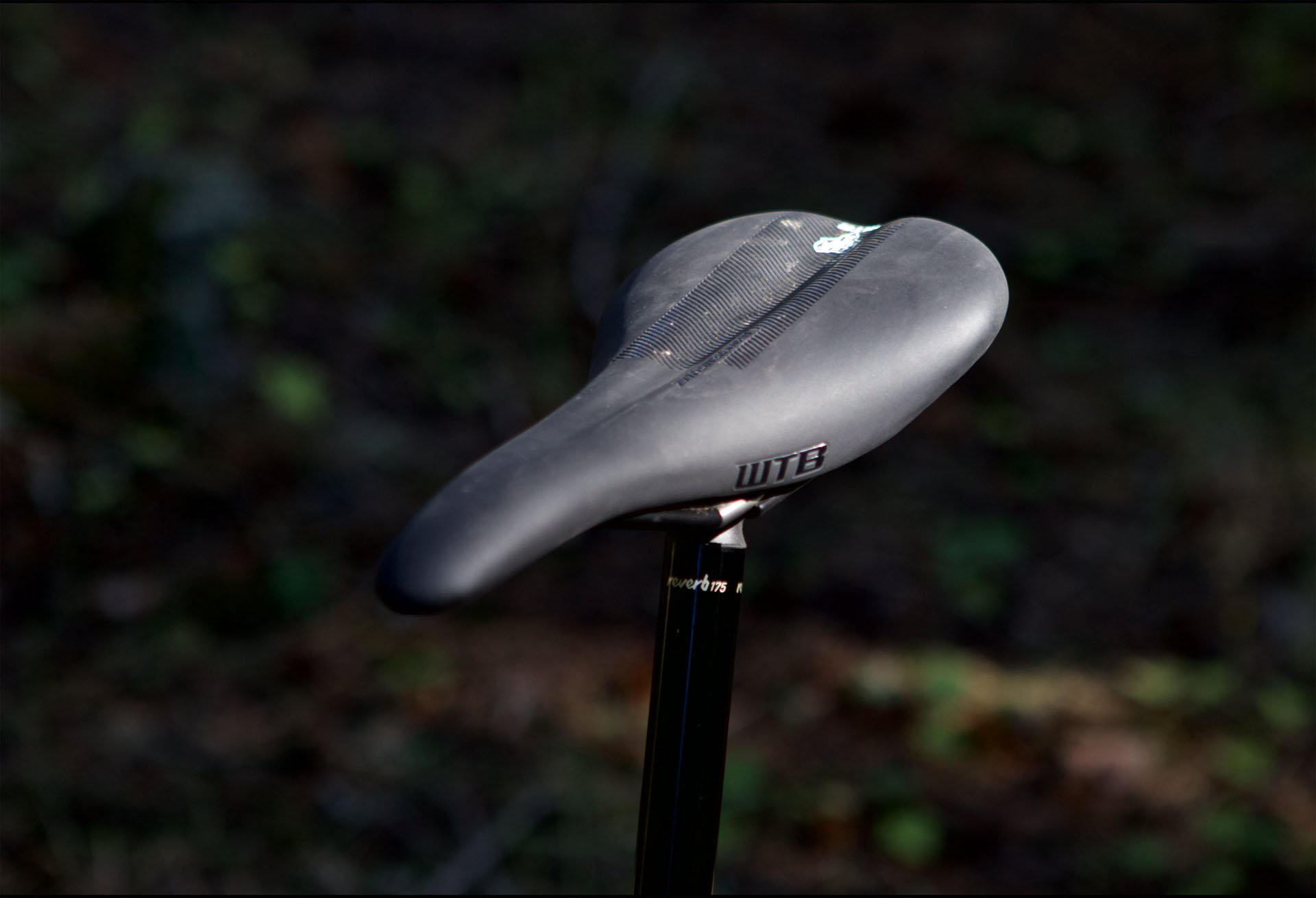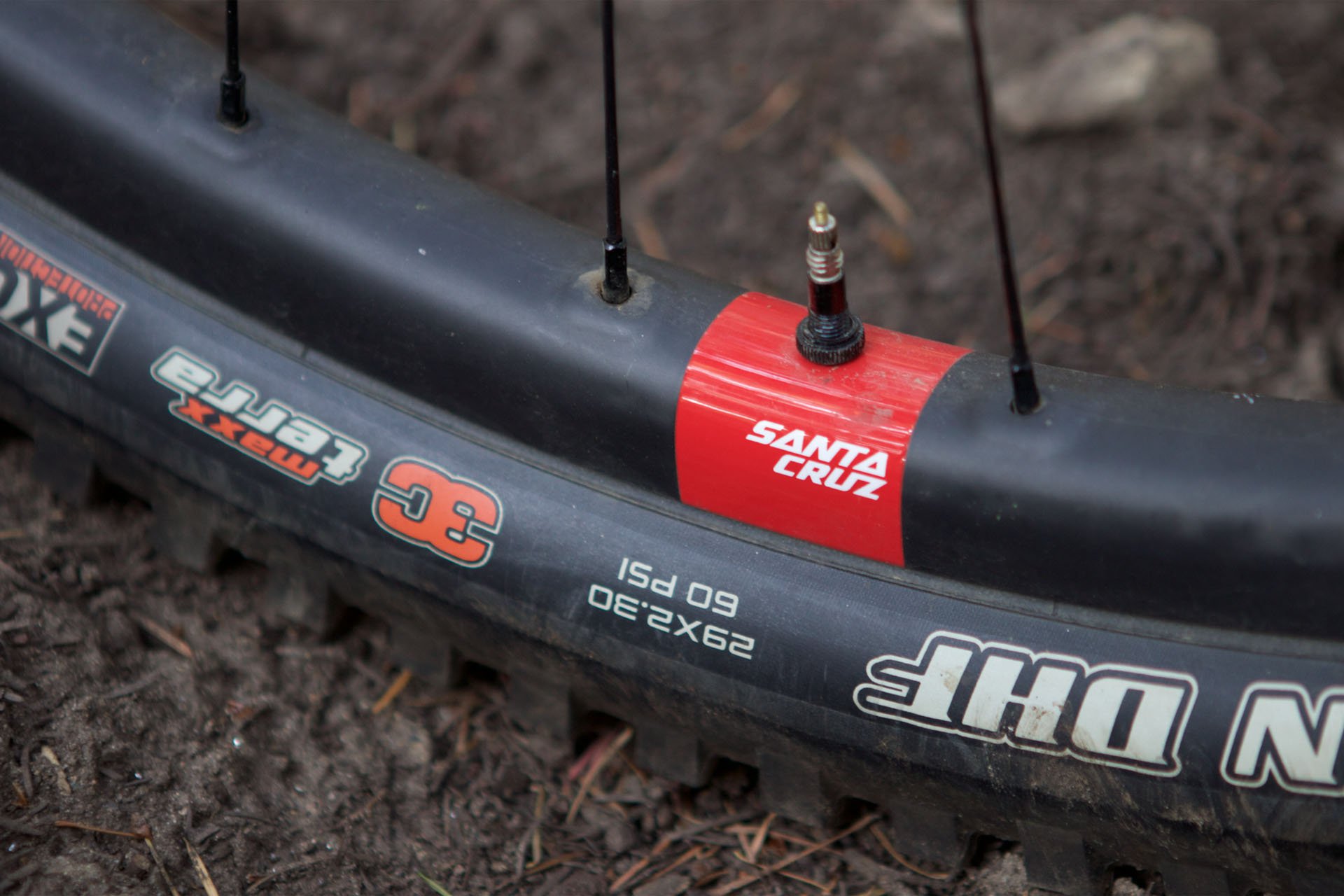 As a kid I spent a lot of time thinking about cars, and I was always puzzled by poor design. In my pre-pubescent brain it seemed to me that it shouldn't cost more to make a good looking car, and yet the vast majority of economy cars were ugly then, as they are now. I've been similarly confounded by the 'poor' geometry numbers of most shorter travel bikes. I realize the perception is that slack head angles make the front end imprecise climbing and make it difficult to navigate through tight uphill switchbacks, but wider bars and shorter stems do much to alleviate any issues in those situations. It also seems to me that those issues (real or perceived) are minor when measured against the advantages of slack head angles; more comfortable high speed and steep riding and the ability to push through larger obstacles with your front wheel. I'll take that trade every time.
The numbers looked good to me but of course they only tell part of the story so it was on-trail research time. It's likely no surprise that testing a 120mm bike on the Shore and along the Sea to Sky corridor will involve situations where 120mm bikes haven't traditionally been welcome and I've ridden very little smooth single track in the short time I've had the bike. So far then this test has mostly determined how the TB4 handles more challenging dh terrain as well as how it climbs. I also rode one trail that I also rode on the Bronson last year and on the Hightower earlier this year for purposes of comparison. I'll do anything for science.
The trail, that I'll call The Spanish Underpants, is mostly steep and often quite loose and on both the new Bronson and Hightower I was amazed at how both bikes tamed this line. On sections where I had previously wished for 250mm rotors I found myself lifting off the brakes and accelerating. It's hard for me to identify exactly why that is but it's certainly some combination of geometry and traction. With this in mind I tipped into the trail wondering if I should be more timid on this bike with a less robust fork and significantly less travel. In the end my experience was very close to those bikes. I found myself picking more challenging lines and riding in what was for me more spirited form. The larger bikes had rotors and tires and forks that combined for a sturdier feel, but the Tallboy's more feathery stature had very little impact on my confidence. This machine isn't just capable on steep trails, the way the previous TB was, it positively rips them.
I had another back to back opportunity up in Whistler riding in the Cheakamus zone. I rode a trail on the TB4 and then went back a few days later on my Yeti SB 150. I had never seen the trail before my descent on the TB but it was beautifully built and predictable. Except when it wasn't. There was one very long and steep chute and a few other obstacles that would have given me pause on virtually any bike, but even when I was surprised, the TB4 was very keen and incredibly manoeuvrable and it kept me out of trouble and having fun. The SB150 has fatter, stickier rubber, a combined 80mm more travel, more aggressive geometry and better brakes and I was able to ride faster and with more confidence. I particularly noticed the difference in travel on a few higher speed sections where I was able to confidently carry more speed, but in other situations the differences were more subtle and the overall gap was much smaller than I would have expected.
Not surprisingly the TB4 surges uphill beautifully. The rear wheel digs in effectively and the suspension remains active without excessive bobbing. At just under 28 lbs with beefy tires the XO1 CC model could be XC race light after a tire change. The Tallboy is available in two levels of carbon and there is also an aluminum option. For women there is a Juliana Joplin model.
Prices start at 1999 USD for an aluminum frame and rise to 10399 USD for the top of the line AXS model with Reserve wheels. Santa Cruz frames are covered by a lifetime warranty and the purchase price includes lifetime bearing replacement. We'll send you out with this video I watched moments ago for the first time that echoes my thoughts from the caption for this article (although calling this an XC bike does it a disservice IMHO).