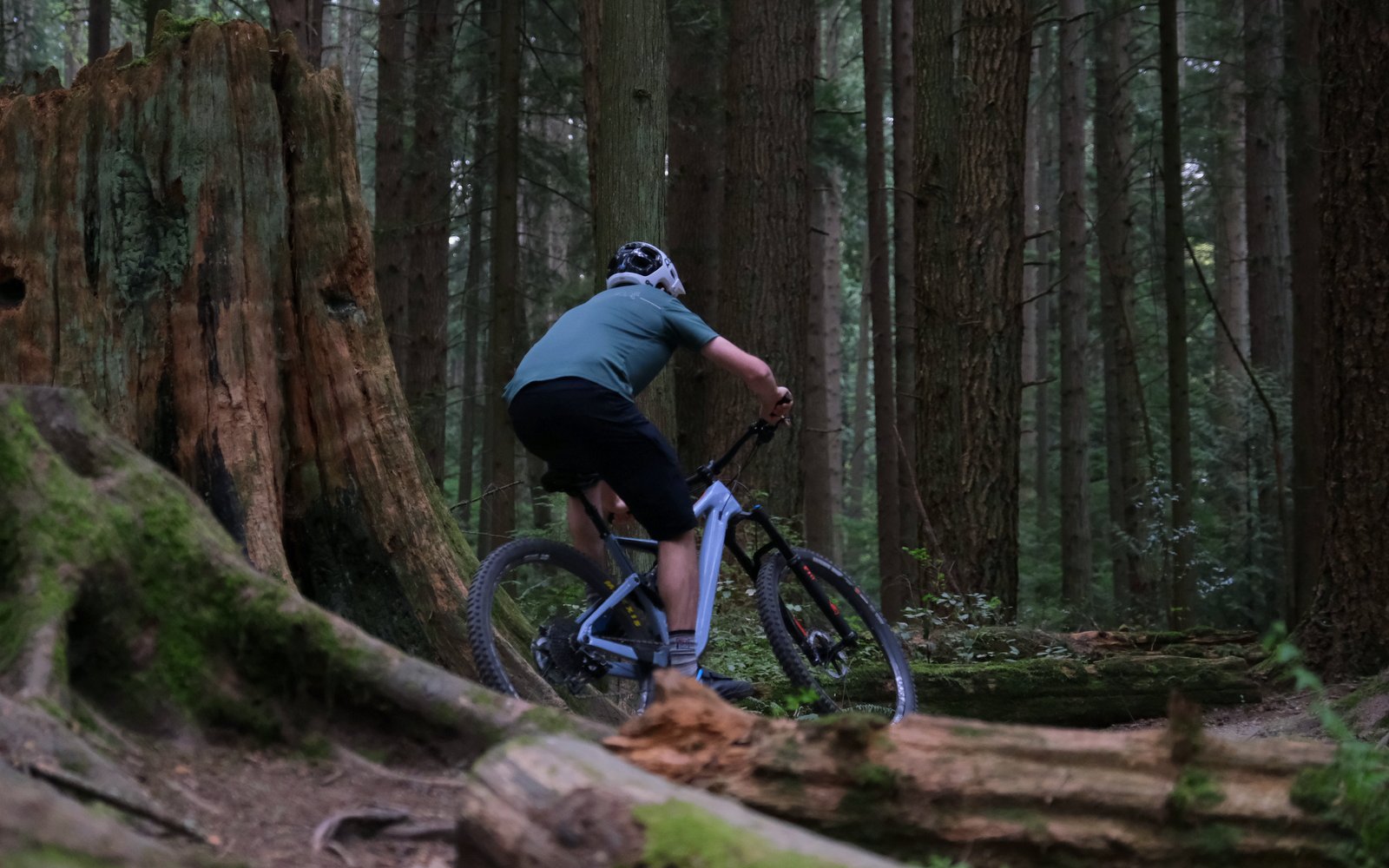 LONG TERM REVIEW
2020 Orbea Rallon M10 Reviewed
I'm curious what our current situation will look like once some time has passed. Is this the beginning of a great period of change, or just a short time where the world was put on hold? I'm fascinated by this layer of internet sediment that we're creating, where not a single thing can be written without some mention of COVID. What does all this look like a year from now when we're scrolling back through old bike reviews? That's how you spend your free time, right?
Unfortunately, there is no escaping the COVID situation here. This bike straddled a strange period in time, and saw me through all of my COVID phases (to date). There was pre-COVID me, where I was excited for springtime riding and the time change. There was panicked COVID me, where the Orbea turned into a gravel path cruiser. And now, there's COVID emergence me, where I'm figuring out ways to ride my bike again. The result has been a fair amount of mileage under a large variety of circumstances.
Some of that mileage is as you would expect. That is beating the piss out of a bike that I don't own on the finest trails that the North Shore has to offer. But I also spent a fair amount of time on terrain that is far different than what I would usually ride. And I must say, there is something to be said for spending time twiddling about on pavement and gravel on a 160mm travel bike. Certain things are apparent when you're cruising around in a small cog on smooth pavement that just don't show up when you're clanging your way down some singletrack. So, this review brings you the best of both worlds, in that regard. What it does not bring is a smorgasbord of action shots.
Suspension and set up of the Orbea Rallon
I talked a lot about the suspension of this bike in the preview article so I won't go too far into things here. To summarize, Orbea updated the link for the 2020 model year to provide a more progressive rear end and to slightly increase the travel provided (from 150 to 160mm).
I will say that the Rallon lived up to the expectations that I initially created for myself. The rear end was nicely progressive, but not overly so. It proved to be an easy bike to set up, despite my inability to find a set up guide to aid in that process. On 90% of the bikes that I ride if I put 220 psi into the rear shock it winds up being pretty close to where I end up. This is where I started, and I only ended up moving 5 psi or so in either direction, before ending up right back at 220 psi. This gave me roughly 30% sag, which proved to be fine for my needs. The bike works fine at slightly higher levels of sag as well, but I preferred the feel of the firmer pressure and the additional support that provided.
Orbea also touts their new linkage as being coil-ready, and claims that the new linkage provides 20% progression in the leverage ratio. While this does open up the possibility of a coil shock, I didn't feel like the bike had so much progression in the rear that it was screaming for one. Indeed, if I were to throw a coil on there, I would be very aggressive with the spring rate and the amount of sag that I ran. I'd probably look for something in the high 20s for sag. This is totally theoretical, but based on my recent experience with the coil sprung SB165 (28% progression and which I ended up at 31% sag with a coil) I feel that anything in that range of softness is going to cause you to very quickly use all of your travel.
Climbing
The more time I spent on the Rallon, the happier I was with its pedaling abilities. The high main pivot gives the bike a fair amount of anti-squat and the effective 76/75 degree seat tube puts you in a good climbing position. My opinion is that a climb switch of some sort is a requirement on any bike with this much travel, but once that sucker is flipped, things are rosy.
I spent time climbing everything from extended technical singletrack climbs, to gravel road slogs, to steep asphalt, and was generally happy across that entire spectrum. Climbing the janky stuff worked out well. The bike has lots of traction and will get you to the top of anything that you have the leg power to spin up.
I was most surprised by how quickly I could scoot to the top of non-janky sorts of climbs, even when compared to my commuter bike (it makes me think I might need to reconsider a few things on my commuter bike). This was a surprising turn events for me, and probably for you, as well. I can see some of you asking why I keep talking about riding this bike on terrain that you care nothing about, and that this bike is not designed around. I can understand your confusion. My thinking is that if I'm happy enough to use this bike on a COVID-quarantine fitness ride, and to take it on a bunch of boring tasks that I wouldn't normally consider for a 160mm travel bike, you're probably going to be pretty happy with how it pedals when you're using it as intended.
Descending
Before we talk about descending, let's talk a bit about geometry. This is not the longest nor the slackest bike out there. Yes, a 65/64.5 degree head angle is nothing to sneeze at, but this bike is certainly not battling it out at the fringes of new school geometry. And I'm totally fine with that. Indeed, I wound up spending most of the test in the high/steep setting. As well, it makes for a much easier call to go with that larger size when the reach numbers aren't too ridiculous.
What this bike gives you with its slightly mellower take on things is a supreme level of consistency and familiarity. It just feels right, and it does what you want it to do without beating you up too badly in the process. What I found was that familiarity brought confidence, and I felt at home on any terrain. It wasn't the snappiest in an out of corners, and it wasn't the plushest when things got nasty, but it wasn't too far off, either. And while perhaps you're giving up a few percentage points out at the margins, it makes all the other things that you do with a bicycle a lot more pleasant.
That's what this bike is. It's a supremely good jack-of-all-trades that will be fun to ride on nearly any terrain. It's easy to finesse, and will wind up going to the places you tell it to, and is a fair amount of fun to plop in and out of corners, and over and down bumps and lumps. It won't be the perfect tool for an all day epic, nor a day in the bike park, but it could do both of those things without hesitation. It's fun to ride and it leaves you feeling confident in whatever you are doing.
Inevitably, when you test a bike, you wind up comparing it to the bikes you most recently spent time on. For me, that was the Ibis Ripley and the Yeti SB165, two bikes that couldn't be much more different than one another. In one sense, it's a bit silly comparing this bike to those two, but when I really think about it, the Orbea manages to almost perfectly split the difference between these two bikes. It lacks some of the precision of the Ibis, but it beats you up a whole lot less. And it doesn't have the raw capability of the Yeti, but it's a lot easier to ride it in a bunch more places. Could you say this about other 160mm bikes? Probably. I just think that this one happens to do a really good job of threading that particular needle.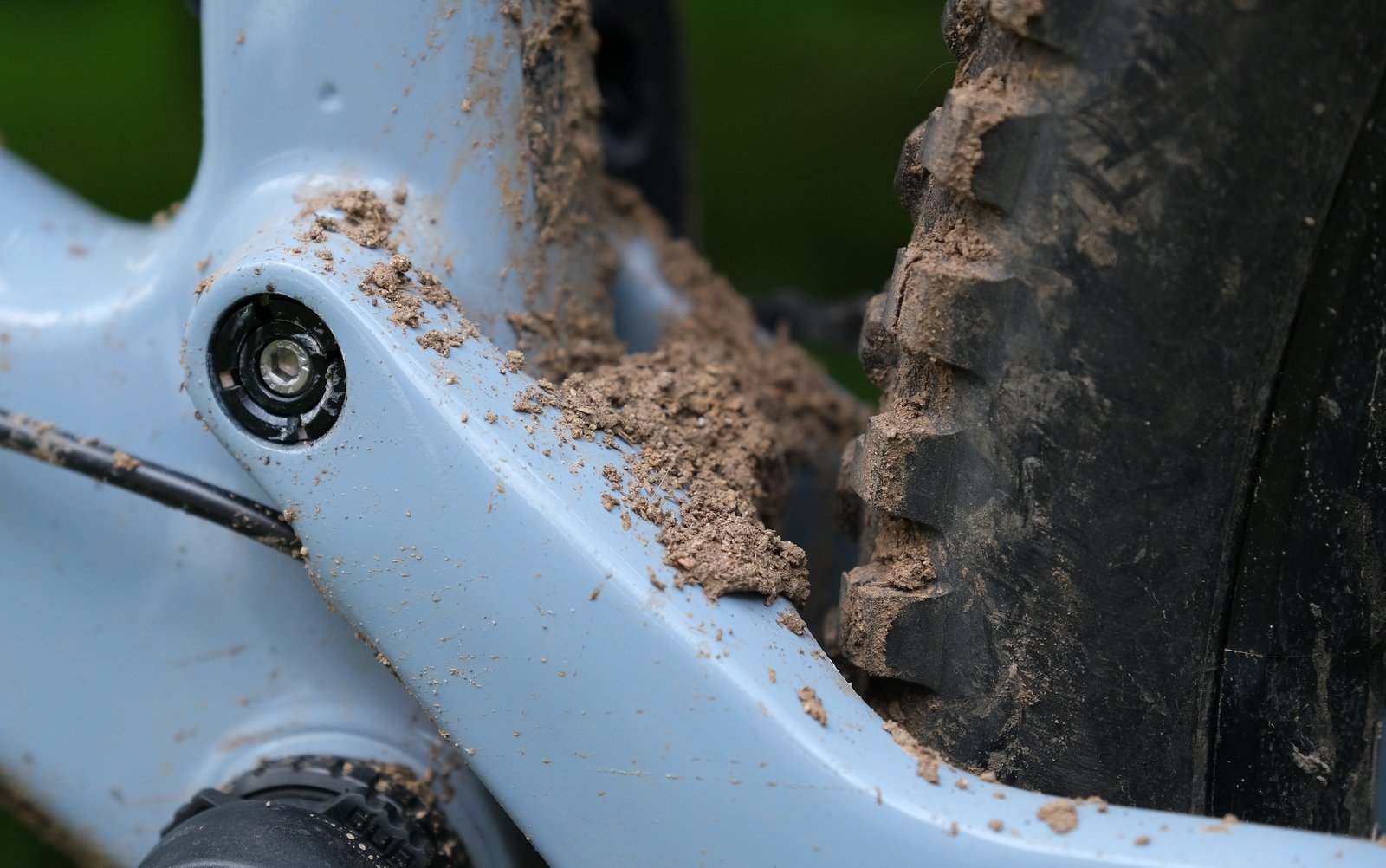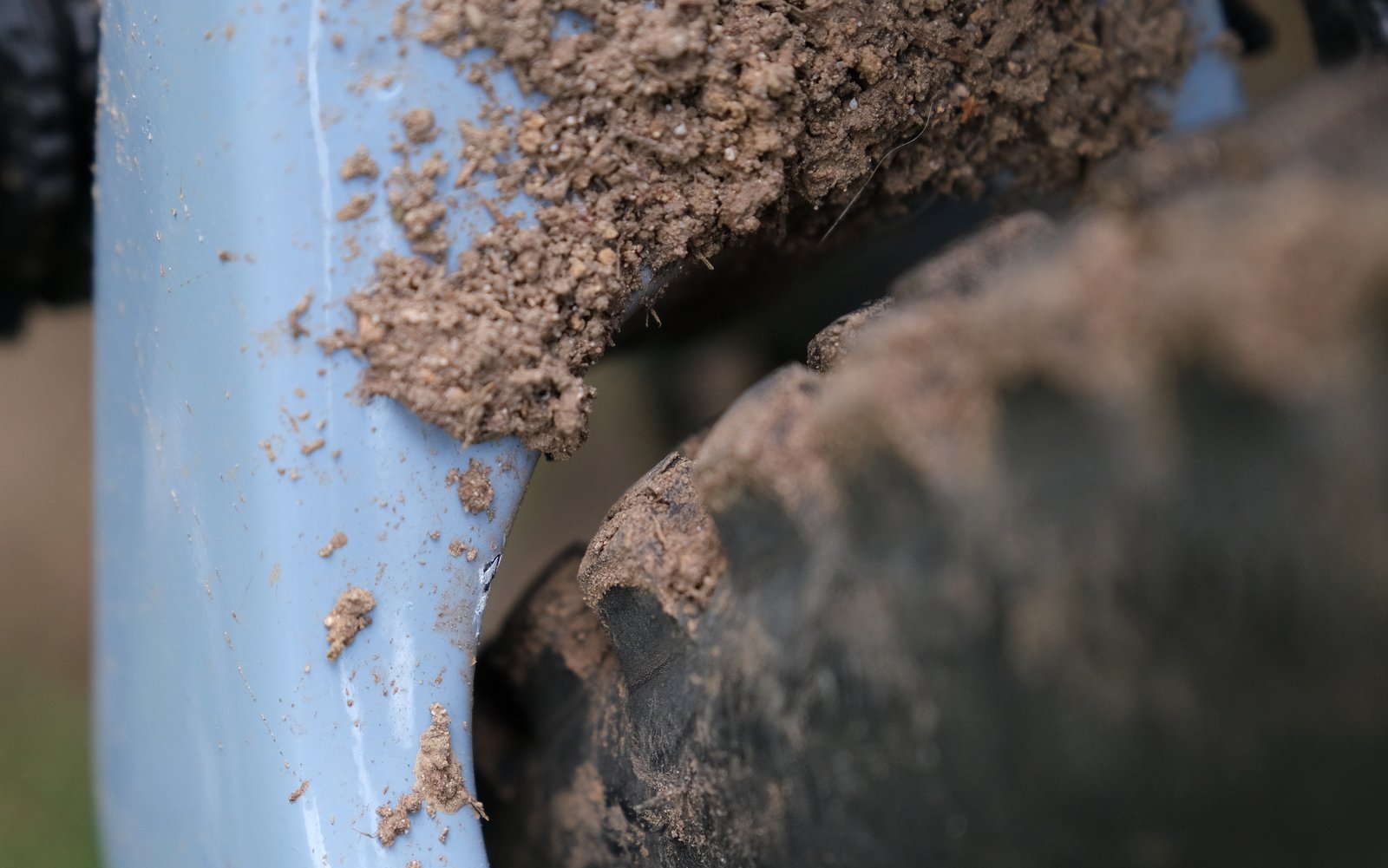 That's what this bike is. It's a supremely good jack-of-all-trades that will be fun to ride on nearly any terrain.
Bits and Bobs
As a reminder, the Rallon M10 has an MSRP of CAD$7,399. That's a fair chunk of money, and if I were to spend that much, I wouldn't expect too much compromise in the component spec.
Drivetrain
Everything worked fairly well on the mixed XO1/GX drivetrain, but it does lack the polish of the latest from Shimano. This is most apparent on technical climbs, when you try to grab a shift to a larger cog under load. The shift happens, but sometimes it sounds like the drivetrain isn't too happy about it.
One thing I really did appreciate was the GX shifter. I checked it a couple of times to confirm that it was GX and not something with a higher price tag. The lever action feels very purposeful and there are no dead spots anywhere. I really like that about SRAM shifters.
Brakes
This bike has the latest version of Shimano's XT stoppers. This is my first time using this generation, and they don't feel much different than previous models. The bite point was consistent throughout the test, and I had no issues with the brakes. If forced to make a generalization, I would say they offer slightly better modulation and slightly less overall power than previous generations, but that's not based on a back-to-back test. My go to test is how easy it is to nose-wheelie around that last hard right hander near the bottom of the Baden Powell before it pops out onto Mountain Highway.
Dropper and Lever
The OC2 dropper and the Shimano lever worked fine, but they weren't my favourite combination. Let's start with the dropper.
The dropper moves up and down smoothly and consistently, with one major exception. When the dropper is topped out, it takes a significant amount of body weight to move the dropper than at any other point in the travel. It's so significant that for the first few rides I thought there was something wrong with the lever or the cable, but then I realized it only happens when the post is topped out. If you're just pedalling along normally sometimes it won't go down until you very intentionally place all of your weight (or more) onto your seat so that the dropper starts to move. It's not a deal breaker, but it's not ideal either. My basic levels of troubleshooting did not discover what caused this to happen.
The Shimano lever grew on me a bit. The action is nice and it is very clean. It did the job, but there are definitely some things that I would change on it. What I don't like is that Shimano has placed the lever very far underneath the bar, and there isn't really a way to adjust it otherwise. I actually ended up running my brakes with slightly more angle than I normally would in order to move the lever out from underneath the bar a bit. These two things should definitely be fully independent from one another.
The strange thing is that the ergonomics of this dropper lever seem totally different than what Shimano does with its shift levers, which seems really weird to me. PNW is figuring out ways to make a shifter more like a dropper lever, but here Shimano is making their dropper different than their shifter.
Tires
Maxxis Minions with EXO casing and MaxxTerra rubber, what are you expecting? Oh...EXO+...I see. Yes, that would probably be a good thing, but you sound a little bit greedy. The tires didn't come set-up tubeless either, but it was easy enough to throw some valves in and make the switch, but factor in the insane cost of a couple of valves and some sealant into your purchase price. On the grip front, hammering around flat corners with loose gravel on top gave me a new respect for just how much these tires can offer. They did quite well on the handful of wet rides that I experienced, too.
Wheels
I come from a time when DT Swiss was nothing but high end hubs and it still makes me happy to see DT hubs on any bike I ride. No issues here. One thing I liked is when encountering people on trail, I could momentarily coast and people would hear me coming.
Saddle
The Fizik saddle is pretty hard and has a bit of a strange nose. It's quite wide and flat. But my un-chamoised ass ended each ride fairly happily, so no complaints.
Cockpit
The Race Face Aeffect stuff works pretty well. I've totally lost track of what the latest handlebar standard is and how many mm of diameter it requires. These ones here are 35mm and they felt really, really stiff. Grips were OC2 and worked just fine, even without gloves.
Suspension
I was pretty happy with both the 36 Performance fork with Grip damper and the DPX2 shock. They worked well and were easy to set up. Honestly, a 170mm 36 is a really pleasant fork to ride in any of its various incarnations. This one hit the sweet spot for me, and it was very easy to set it up so that it felt pretty good. I tend to be a low sag, no token kind of fork guy and even then it felt pretty plush to me. At no point did I think that 2 additional mm of stanchion diameter were necessary.
Conclusions
I liked this bike. I feel like it suited my personality and it consistently surprised me by how well it did with a whole bunch of really disparate tasks. I found myself wondering if it is a bike that I would spend my own money on.
The ideal owner of this bike is somebody that pedals to the top and that likes to have a lot of fun on challenging terrain on the way down. They're probably not concerned about shaving seconds off their time, or about hucking themselves down the most challenging feature on the mountain. But, at the same time, if their buddy talks them in to shuttling that new trail that was built by a bunch of kids with poor grasps of physics, the bike has more than enough spunk to hold its own there, as well.
For me, the conclusion that I came to is that while this build is nice, I could really see myself going for the CAD $5,999 SLX-equipped M20. It has the same frame and suspension bits, and I think I'd prefer full SLX to the X01/GX mix on this bike. Splurge on a few custom options that Orbea offers (cockpit, brakes, maybe a custom colour combo) and you'll wind up with something just as capable but with around $1,000 in your pocket. That sounds like just the ticket.